Analog Africa (No 10): Bambara Mystic Soul
Analog Africa, the German compilation and re-release specialists, are riding high with their recent Various Artists compilation: "BAMBARA MYSTIC SOUL - The Raw Sound of Burkina Faso 1974 – 1979" which is out now

The album has been released last month as a CD (AACD 070) with a 44-page booklet and also as a 2 x LP Gatefold deluxe (AALP 070). Distribution in the UK is by Proper, with the vinyl distributed by F-Minor

"Afro-Cuban and American soul fuse with chiming, hypnotic guitars and loose and spacey savannah funk on these vintage sounds from one of Africa's least known musical territories."
**** The Daily Telegraph

Analog Africa are pleased to announce their 10th release, the compilation "Bambara Mystic Soul - The Raw Sound of Burkina Faso 1974 – 1979". Unlike music from neighbouring giants such as Nigeria, hardly any music produced in Burkina Faso has made a notable international impact so far. This might be Analog Africa's venture into possibly the most obscure of African sounds thus far, but these sounds of the golden age of Burkinabè music deserve to be heard and the varying styles that came to define the era are covered in this 16-track release.

The track-listing is as follows:
1. Amadou Ballaké et l'Orchestre Super Volta - "Bar Konou Moussou" 5:27
2. Abdoulaye Cissé - "Kodjougou" 5:14
3. Compaore Issouf - "Dambakale" 4:37
4. Amadou Ballaké et Les 5 Consuls - "Renouveau" 4:46 - Listen on SoundCloud: Click Here: soundcloud.com/analog-africa/renouveau-amadou-balak-et-l-1
5. Afro-Soul System - "Tink-Tank" 4:10
6. Mamo Lagbema - "Love, Music And Dance" 4:07
7. Amadou Ballaké et Les 5 Consuls - "Baden Djougou" 4:21
8. Amadou Ballaké et l'Orchestre Super Volta - "Johnny" 3:31
9. Coulibaly Tidiani - "Sie Koumgolo" 4:09
10. Mangue Konde - "Kabendo" 7:44
11. Orchestre CVD - "Rog Mik Africa" 4:46
12. Amadou Ballaké et le Super Volta - "Sali" 4:04
13. Mamo Lagbema - "Zambo-Zambo" 4:32
14. Richard Seidou Traoré - "Katougou" 4:19
15. Amadou Ballaké et l'Orchestre Super Volta - "Oye Ka Bara Kignan" 4:01
16. Sandwidi Pierre et l'Harmonie Voltaique - "Tond Yabramba" 5:22

For its 10th release, Analog Africa explores Burkina Faso, one of the jewels of the Sahel, a harsh and arid strip that straddles the southern Sahara, stretching from Dakar in the west to Djibouti in the east. Formerly known as Haute Volta (Republic of Upper Volta), Burkina Faso's sound was organized and nurtured during the country's time as part of a vast patchwork making up French colonial West Africa.

The rise of a post-independence urban middle class willing to invest in the Burkinabè arts spawned a cadre of singers, bands, orchestras and, most importantly, competitive record labels who all played their part in ushering in a golden age of music in their landlocked nation during the 1970s - a decade marred by political instability in the country and an era of artistic enlightenment empowering the whole of Africa.

The Sahelian climate fortunately bore no influence on the Burkinabè sound, which is cosmopolitan as it was raw. West Africa was and continues to remain deeply interconnected. In search of better gigs, well-to-do producers and sufficient recording equipment, Burkinabè musicians ventured across the surrounding region, returning home with a wealth of knowledge of their neighbours' distinctive styles.

The raw sound of Burkina Faso combined Afro-Funk, traditional Islamic rhythms and subtle Afro-Latin sounds brought over by visiting Cuban ensembles. Mandingue melodies and guitar techniques from Mali and Guinea, however, were by far the most defining traits of a potent African mix that distinguished the Voltaic style between 1974 and 1979.

Beginning with L'Harmonie Voltaique and Super Volta (both featured in this compilation), the pioneering orchestras from the capital Ouagadougou, several groups followed suit. Regional orchestras outside of the capital proudly boasted the contemporary sound through ensembles such as Echo del Africa National and Volta Jazz, and exported much needed skilled musicians back to the capital.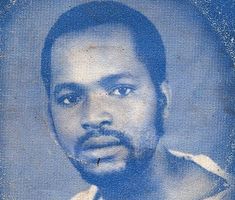 Record labels across Burkina Faso sprung up to capture the newly born mystic and soulful sound taking over the country. Volta Discobel and Club Voltaique du Disque (CVD) emerged in 1974 and competed for the modern music of their people. Despite its humble beginnings as a record shop, CVD came to dominate the industry. Both labels worked with the heavyweights of the time, such as the majestic Amadou Ballaké, a national icon who is featured extensively on this compilation.


By the mid 70s, Ouagadougou had become a hotbed for African music, filled with touring bands, gifted instrumentalists and hypnotic vocalists. Talent was abound, to say the least. Bamogo Jean Claube, the founder of Afro-Soul System, went from being a "musician's tailor" to a celebrated singer. Ballaké himself jumped from job to job before being recognized for his graceful voice.

While it might be Analog Africa's venture into possibly the most obscure of African sounds thus far, the sounds of the golden age of Burkinabè music deserve to be heard and the varying styles that came to define the era are completely covered in this 16-track release.

About Analog Africa: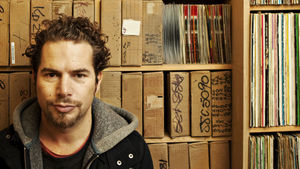 Analog Africa was set up by Samy Ben Redjeb to release African music from the 70s, music with a certain twist that will surprise you or that you didn't expect to hear from Africa, and that often had a strong impact on its country of origin. Frequently these recordings - all fully licensed – were never released outside of Africa before. Considerable importance is also placed on detailed liners notes telling unusual stories about unusual musicians, complete with rare photographs, interviews and full discographies.

In addition to releasing African compilations, Analog Africa has also ventured into 70s tropical music with a release by Colombia's Anibal Velasquez, and the label recently launched a new series called "Analog Africa - Limited Dance Edition", the objective of which is to release African and tropical records in strictly limited editions which concentrate on single artists's releases. The first release in the series was the first ever LP of Orchestre Poly-Rythmo, one of the best Beninese Afrobeat recordings from 1973. In fact Analog Africa has played a pivitol role in resurrecting the force that is Orchestre Poly-Rythmo de Cotonou, as well as having successfully organized the first ever European tours for Anibal Velasquez and Ghana's Ebo Taylor.

In the five years since its foundation, Analog Africa has won over music fans and critics alike. Record Collector calls Analog Africa "an increasingly essential label …. which ventures where others fear to tread", whilst The Arts Desk website remarks: "In this age when music fans are turning to the inferior sound-quality medium of downloads, it's immensely reassuring when a record company puts so much effort into making their product as desirable to the consumer as possible." The label also picked up a number of awards and nominations, including:
- German Record Critics' Prize 2011 Winner - "Angola Soundtrack: The Unique Sound of Luanda 1968-1976"
- Gilles Peterson Worldwide Award 2011 Nominee - Label of the Year
- Red Dot Designer Award 2008 Winner - "African Scream Contest: Raw & Psychedelic Afro Sounds from Benin & Togo 70s"
- European Design "Silver" Award 2010 Winner - "Legends of Benin"

Analog Africa Discography:

Analog Africa No. 1: The Green Arrows - '4-Track Recording Session' (AACD 061/ AALP 061) - CD and double vinyl, UK release date 23 April 2007 (currently out of print)

Analog Africa No. 2: Hallelujah Chicken Run Band - 'Take One (1974 – 79)' (AACD 062) – CD, UK release date 8 October 2007 (currently out of print)

Analog Africa No. 3: Various Artists - 'African Scream Contest - Raw & Psychedelic Afro Sounds from Benin & Togo 70s' (AACD 063/ AALP 063) - CD and limited edition double vinyl, UK release date 17 March 2008

Analog Africa No. 4: Orchestre Poly-Rythmo de Cotonou - 'The Vodoun Effect (Funk & Sato from Benin's Obscure Labels, 1973 - 1975) – Volume One' (AACD 064/ AALP 064) – CD and limited edition double vinyl, UK release date 3 November 2008

Analog Africa No. 5: Various Artists – 'Legends of Benin (Afro Funk – Cavacha – Agbadja – Afro-Beat)' (AACD 065/ AALP 065) - CD with 44-page booklet and 2xLP Gatefold LP Deluxe, UK release date 15 June 2009

Analog Africa No. 6: Orchestre Poly-Rythmo de Cotonou – 'Echos Hypnotiques (From the vaults of Albarika Store, 1969-1979) - Volume Two' (AACD 066/ AALP 066) - CD with 44-page booklet and 2xLP Gatefold LP Deluxe, UK release date 26 October 2009

Analog Africa No. 7: Anibal Velasquez y Su Conjunto – 'Mambo Loco' (AACD 067/ AALP 067) - CD with 24-page booklet and limited edition vinyl in gatefold cover, UK release date 12 April 2010

Analog Africa No.8: Various Artists – 'Afro-Beat Airways - West African Shock Waves – Ghana & Togo 1972-1979' (AACD 068/ AALP 068) - CD with 44-page Booklet and 2xLP Gatefold LP Deluxe, UK release date 2 August 2010

Analog Africa No. 9: Various Artists - 'Angola Soundtrack - The Unique Sound of Luanda 1965-1976' (AACD 069/ AALP 069) - CD with 44-page booklet & 2xLP Gatefold deluxe, UK release date 22 November 2010

Analog Africa No.10: Various Artists - 'Bambara Mystic Soul - The Raw Sound of Burkina Faso 1974 - 1979' (AACD 070/ AALP 070)- CD with 44-page booklet & 2xLP Gatefold deluxe, UK release date 10 October 2011

Analog Africa Limited Dance Edition No. 1: Orchestre Poly-Rythmo – 'The 1st Album (1973)' (AACD-DE01) - Limited edition CD (6 pages digipack) & single LP (180 gr), UK release date 13 June 2011

Analog Africa Limited Dance Edition No. 2: ROB – 'Funky Rob Way (1977)' (AACD-DE02) - Limited edition CD (6 pages digipack) & single LP (180 gr), UK release date 13 June 2011

Analog Africa is distributed in the UK by Proper Music Distribution (vinyl also distributed by F-Minor).


Analog Africa blog: http://analogafrica.blogspot.com

Analog Africa on Facebook: http://www.facebook.com/AnalogAfrica