BALOJI +(Support by AJ Holmes&The Hackney Empire)
28 November 2012 07:30 PM
Baloji
First London headline show for rising Congolese/Belgian star Baloji following his recent performance at the Barbican opening for the mighty African super-group Orchestra Baobab, as well as an explosive special guest appearance at Staff Benda Bilili's BBC Proms concert at the Royal Albert Hall and a stint on Damon Albarn's Africa Express tour alongside artists like Paul McCartney, Spoek Mathambo, Baaba Maal, Kano and Bashy.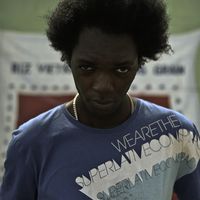 The singer combines rap and hip-hop with Congolese rhumba to create a unique contemporary sound, and will be performing tracks from his latest release, the critically acclaimed 'Kinshasa Succursale' (on Crammed Discs), which featured an all-star line-up of guest musicians including Amp Fiddler, Konono No1, Royce Mbumba and La Chorale de la Grace, to name but a few.

Baloji, whose name means "sorcerer" in Swahili, was born in the Democratic Republic of Congo in 1978. At the age of 4, he arrived in Belgium with his father and grew up in Liège. As a young adolescent, he discovered hip-hop, a passion for tagging, rap & dance. At 15 he joined the collective Starflam, a Belgian hip-hop crew, who released a platinum selling disc 'Survivant' (2001). Baloji quit the group in 2004 and turned his back on music. It was a letter from his mother, whom he had not seen since 1981, and winning a poetry competition in Paris, that pushed him back to pursue the muse of music.

His first solo recording, 'Hotel Impala' (2008), as much of a response to the letter from his mother as it was a quest to find his identity, was coloured with influences of soul, Afrobeat, and hip-hop. A certified Gold Record, the album won two Octaves de la music (a Belgian equivalent to the Grammys) as well as the Rapsat-Lelièvre Prize and the Brassens prize for lyric writing.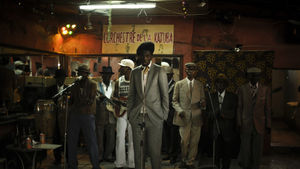 For his first UK headlining show Baloji will be accompanied by the Katuba Orchestra, led by Dizzy Manjeku, legendary guitarist for Tabu Ley Rochereau and the late Franco.
Support Act is A.J.Holmes & The Hackney Empire
Support comes from A.J. Holmes & The Hackney Empire. This six-piece from the depths of Hackney are destroying everywhere they play with their unique blend of Afro pop with a home grown British sensibility - they are "the ultimate Afro party disco machine" (Ghetto Bassquake blog).