Baloji to release new album "Kinshasa Succursale"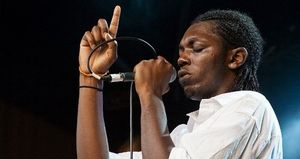 Belgian label Crammed Discs have announced the forthcoming release of the new album by the Belgo-Congolese artist BALOJI.

'Kinshasa Succursale' is a unique blend of hip-hop flow with musical influence from the Congo. It will soon be available for pre-order at their on-line shop here:
Originally born in Lubumbashi in the south-east of the Congo, BALOJI emigrated to Belgium with his father at the age of four.
After speaking with his mother for the first time in 24 years, he knew he had to go back to the Congo on a quest for self-identity. This recording is the fruit of his return voyage to his motherland.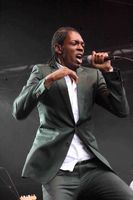 BALOJI scoured the streets of Kinshasa for the finest musicians and many of them appear here:
Konono No 1, Zaïko Langa-Langa, Royce Mbumba, La chorale de la Grâce, Bebson de la Rue, and Moïse Illunga among others.
This 13 track album features two bonus remixes:
one by underground electronic legend dÉbruit, and the other by G77 with Blitz the Ambassador, Joya Mooi & Freddy Massamba, all players in the international African scene.

European Autumn Tour:

04/11/2011 BE TERNAT CC De Ploter
09/12/2011 BE GENK CC Genk
10/12/2011 BE EVERGEM CC Evergem
17/12/2011 BE WAREGEM CC De Schakel
23/12/2011 BE LOKEREN CC Lokeren
30/01/2012 UK LONDON Barbican, London, UK
You can also check out BALOJI on MTV Iggy.



for more information:
or