BBC launches its World Music Archive online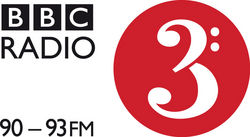 Last Friday (23 July) the BBC opened up its global archive of world music programmes for the first time online. This is really exciting news since it now gives us all access to the wealth of high quality world music documentaries that Radio 3 has made over the past 10 years.
Over 100 hours of programmes recorded all over the world will now be available on the BBC World Music Archive. The launch of this amazing archive coincides with BBC Radio 3's 10th anniversary as the national broadcaster at the UK's Womad Festivals and also of their flagship world music programme "World Routes".
"This just goes to prove what a great resource this country has in the BBC, in radio as a medium and in presenters of the calibre of Kershaw and Duran and why this country is in the vanguard of the appreciation and dissemination of world music."
On offer are such gems as Andy Kershaw's Sony award-winning series from Iraq (in which we learn that Saddam Hussein's favourite artist was Qassim Al-Sultan) and his groundbreaking broadcast from inside North Korea (the first radio programme to be made entirely on location in this most secretive of countries).
Also available are:
Lucy Duran's 2007 programme on the ancient polyphonic acappella singing of the eight singers of Tsinandali in the remote Svaneti area of Georgia, Caucasus;
Baka Beyond's 2004 trip to the rainforest people of the Cameroon to help a timber-frame builder to build a Music House in the forest;
Lucy Duran exploring Panamanian Tamborito drumming, Musica Tipica, "Decima" music and Salomas (yodeling) in 2002;
Andy Kershaw spending Christmas 2005 in Turkmenistan;
Transylvanian Gypsy music;
2008's International Oud Festival in Jerusalem;
Songs of the Sufi Mystics,
to name but a few . . .
. . . as well as some of the major international names of world music over the last 10-20 years such as Ali Farka Toure, Youssou N'Dour, Salif Keita and Oumou Sangare.
For the full list and instant access to this great archive just click below:
There is also an interactive map which you can use to access the progammes and zoom in to find exactly where they were recorded and put them in context.
You can also access other BBC Radio 3 features such as coverage of last weekend's Womad festival, the World Routes Academy 2010 (Iraq) and the forthcoming Radio 3 Series "Music Planet" where Kershaw and Duran visit some of the most remote landscapes and environments on the planet seeing how music embodies the most profound expressions of the human spirit and takes us to the emotional heart of a culture. This last series will run in tandem with BBC One's "Human Planet".
(Glyn Phillips for WorldMusic.co.uk)