Belgian world/jazz band Hijaz to play UK debut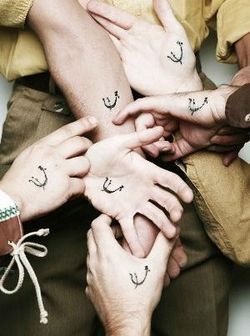 The Belgian-based jazz outfit, Hijaz, who draw deep from their musical and cultural roots in North Africa, the Middle East and South Europe are due to perform for the first time in the UK at the end of this month.
Arts Canteen brings Belgian jazz to the capital as the critically acclaimed Hijaz celebrate their new album, Chemsi, in a special gig at the Union Chapel.
For a full, in-depth review of the album "Chemsi" read what WorldMusic.co.uk had to say here: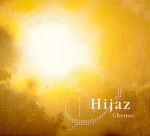 www.worldmusic.co.uk/hijaz_chemsi

Arts Canteen, a new arts organisation set up to improve links between artists and musicians from the Mediterranean and Middle East and the rest of Europe, is delighted to announce that Hijaz will be performing from their latest album, Chemsi, in a special one off gig at the atmospheric Union Chapel, Islington on Saturday 28 May. This is the first time Hijaz have played in London.

Hijaz was formed in 2004, and sprang from a collaboration between Tunisian master oud player Moufadhel Adhoum and Greek-Belgian pianist Niko Deman. The duo were later joined by Moroccan percussionist Azzedine Jazouli, Belgian drummer Chryster Aerts, Belgian bass player Vincent Noiret and Armenian duduk player Vardan Hovanissian to form the full band. Hijaz blend jazz bass, piano and drums with traditional Mediterranean and Middle Eastern instruments.
Their latest album, Chemsi, is a follow-up to their acclaimed debut album, Dunes. Hijaz describe their sound as "a marriage of the piano, great instrument from the Western musical tradition, with the stringed instrument that has become synonymous with the Middle East, the oud."

Aser Al Saqqa, Director and Founder of Arts Canteen said:
"We are delighted to be bringing Hijaz to London audiences for the first time. Jazz and world music lovers alike can look forward to an evening of musical journeys, of dazzling virtuosity and rarely-heard combinations and flavours which are the stock-in-trade of this unique six-piece group."

And Hijaz themselves are hugely excited about their debut gig in the UK's capital. Moufadhel Adhoum said: "It's a really important opportunity for Hijaz, a big door to the world of World Music, and the best audience in London, the city of fusion."

Niko Deman added: "I have a really strong feeling about this concert. The venue is magnificent. I'm full of energy and looking forward to it. I'm sure it's gonna be a super experience."

Inspired by the idea of bringing cultures together through art, Arts Canteen was set up to promote and assist artists and musicians from the Middle East and Mediterranean in bringing their work to a British audience, often for the first time.

Tickets for the Hijaz gig on Saturday 28 May cost £20 and can be purchased in advance from www.unionchapel.org.uk.


Arts Canteen will also be celebrating the opening of a brand new exhibition, Breathing the Air, showing the work of Majed Shala.. The exhibition runs from Monday 23 May 2011 to Friday 27 May 2011 at the Arab-British Centre in London.
For more details, visit the Arts Canteen website at www.artscanteen.com

Hijaz
For more information on Hijaz, visit: www.hijaz.be or at www.zephyrus.be