Best Albums of 2011 (WorldMusic.co.uk)
WorldMusic.co.uk are pleased to announce our TOP WORLD MUSIC ALBUMS from 2011.
These are in two formats:
The TOP 20 NEW ALBUMS of 2011 (details below) and
the TOP 10 COMPILATIONS AND RE-RELEASES of 2011 (see www.worldmusic.co.uk/best_world_music_compilationsre-releases_2011).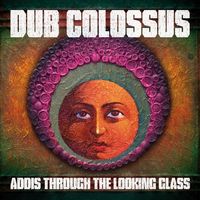 In the No 1 spot for Best New Album of 2011 is "Addis Through the Looking Glass" by Dub Colossus (released on Realworld).
Glyn Phillips (Editor of WorldMusic.co.uk and Presenter of WorldBeatUK) says of "Addis Through The Looking Glass":
"This is a superb album. 5 Stars without a doubt. Dub Colossus have come up with an intriguing and powerful fusion of Ethiopian music and Dub Reggae that goes beyond the boundaries of its constituent parts and becomes something else altogether.
It's like the soundtrack to the secret alternative life we all retreat to in our daydreams, pulling in film noir, thriller and road trips, conjuring up the ethereal beauty of sunrises over the mountains, the dark backstreets of Addis, the terraced streets and tower-blocks of inner-city Britain, the intense scents and sounds of two continents dreaming. Love it.
If I had to pick only three tracks from the album they would have to be the manic intensity of the retro-feeling "Guragigna", the spiritual cleansing quality of "Wey Fikir" and of course, the arresting Ethiopian Dub Reggae treatment of "Uptown Top Ranking", a tune that for me - over decades - could never be bettered from the original. And then I heard the Dub Colossus version. Sublime.
"Addis Through the Looking Glass" by Dub Colossus: Buy it, take a deep breath and step into the mirror . . . My World Music Album of the Year 2011."
(for full review see: worldmusic.co.uk/dub_colossus_addis_through_the_looking_glass_re
The complete list is below:
TOP 20 WORLD MUSIC ALBUMS 2011 (new releases):
1 "Addis Through The Looking Glass" Dub Colossus (Realworld)
2 "In Trance" JuJu (RealWorld)
3 "radio Babel" Watcha Clan (Piranha)
4 "Take The High Road" Blind Boys of Alabama (Saguaro Records/Proper)
5 "Fatou" Fatoumata Diawara (World Circuit)
6 "Laru Beya" Aurelio Martinez (Stonetree/Realworld)
7 "Ikebe Shakedown" Ikebe Shakedown (Ubiquity)
8 "Dlaczego Nie" Dagadana (Agora SA)
9 "Stockholm-Dakar" Sousou & Maher Cissoko (ajabu!)
10 "Baguala de la Siesta" Las Hermanas Caronni (Snail Records)
11 "Katla" Amsterdam Klezmer Band (Essay Recordings)
12 "Fasiya" Sonah Jobarteh (West African Guild Records)
13 "Backlog2" Show of Hands (Hands on Music)
14 "The Silimbo Passage" Seckou Keta Quintet (World Artventures)
15 "Simbiose" Ialma (Fol)
16 "Traders" Julaba Kunda (Waulk Records)
17 "Nimissa" Ba Cissoko (Cristal Records)
18 "Matuto" Matuto (Galileo)
19 "Line Up" Battlefield Band (Temple)
20 "Mestissage" Teofilo Chantre (Lusafrica)
Honourable mentions (alphabetical order) also go to:

"Sonnet" - Aldona (Jaro), "Full Attack with Sudden Defences" - Alejandro & Magic Tombolinos (Inclusionism), "Salsa Veritas" - Alex Wilson (Alex Wilson Records), "Assembly Point" - Assembly Point (Zouma Records), "Rewend" - Aynur (Arista), "Kinshasa Succursale" - Baloji, "Agadez" - Bombino (Cumbancha), "Bongomatik" - Bongomatik, "Ruido do Silencio" - Dazkarieh (Galileo), "A Fronda Dos Cervos" - DOA (Fol), "Rock The Tabla" - Hossam Ramzy (ARC), "Burn, Burn, Gypsy Love" - Jelena Jakubovitch (ajabu!), "Sétimo Fado" - Joana Amendoeira (Nosso Fado Unipessoal), "Aigabani" - Kalaban Coura (Agua Music), "Pelao" - La Chiva Gantiva (Crammed Discs), "Con Sentimento" - Leilía (Fol), "Radio Moskova" - Lepisto & Lehti (Aito Records), "Tantas Lisboas" - Marco Rodrigues (Universal), "Gambian Space Program" - Mdungu (Mdungu), "Owiny Sigoma" - Owiny Sigoma (Brownswood Recordings), "Never On A Sunday" - Ragnhild Furebotten (Talik), "Una y Otra Vez" - Sergent Garcia (Cumbancha),"Toumastin" - Tamikrest (Glitterhouse), "Fighting Room" - The Albion Band (Albion), "The Secret" - Vieux Farka Toure (Six Degrees), "The Devil's Brides - Klezmer & Yiddish Songs" - Yale Strom & Hot Pstromi (ARC),