Interview with Rhythmtree Festival - "the New Wave of World Music"
Tagged with: Rhythmtree Festival Isle of Wight World Music Three Gates Farm Dele Sosimi Electric Jalaba Simo Lagnawi Lokkhi Tera Awale Wara Jungle By Night By The Rivers Skp McDonald London Bulgarian Choir Son of Dave Eugene Bridges Yaaba Funk Prince Fatty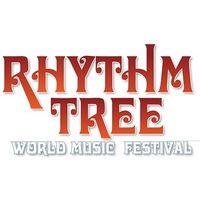 With the end of Winter within sight if not yet here, it felt like a good time to look ahead to the sunnier days of the forthcoming festival season. In this interview the guys from the Isle of Wight's Rhythmtree Festival give us some insight into their vision and motivation and explain what make them different from other world music festivals.
Rhythmtree Festival (19 - 21 July 2013)
So what's happening at the Rhythmtree HQ this year?
"Well the first piece of good news is that we have been granted a three year license for the event. This is great for our forward planning including securing our present site at Three Gates Farm for the next few years at least. We've also been going out a lot more this year to see bands and Djs in action. We have booked some exceptional Rhythmtree bands for 2013.
What do you mean when you say 'Rhythmtree bands'? Aren't they all classified as world music artists?
Well, that is a really interesting one. One thing that has occurred to us is that we should be looking to find a short way of saying, defining, what the Rhythmtree is all about. A strap line, a phrase or slogan that will give an immediate insight into the festival and the music for those who don't yet know anything about us. Not an easy task and it is something we have thought about long and hard.
Well aren't you simply a world music festival?
Well, yes and no. Going back to the question about what is a Rhythmtree band. It is just not possible at the moment to book the many artists and bands that apply from overseas and maybe represent in peoples minds the 'traditional' world music act. The added travel and accommodation costs would sap up a lot of our budget and that is even if we could sort out the visa problems. Most of our artists are based here in the UK and of course that makes things a lot easier. We have been doing a lot of traveling to see gigs, mostly in London, and a couple of things have become very obvious.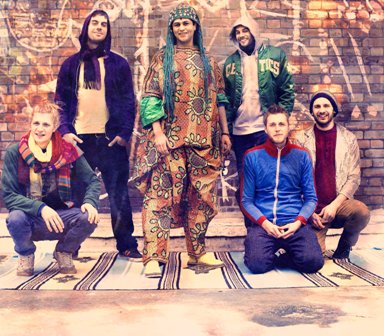 Some of the most exciting bands are those who are taking the concept of world music in a very different direction.
Bands like Electric Jalaba, with Simo Lagnawi, who is singing traditional Gnawa songs, playing a camel skin Guembri yet is surrounded by electric guitars and analogue effects that create a very modern sound but the essence of his Gnawa music heritage is still there.
Bands like Lokkhi Terra, Awale and Wara who are not only retaining various traditional influences in the music but also bringing together a whole cultural mix of both people, instruments and musical genres.
Then there are bands like Jungle by Night and By the Rivers. Very young musicians who are taking genres like afrobeat and reggae and really stamping their own mark on the music. Not just cover bands but musicians creating something new and vital and uniquely their own.
So is this what sets the Rhythmtree apart? Booking bands like those you have described.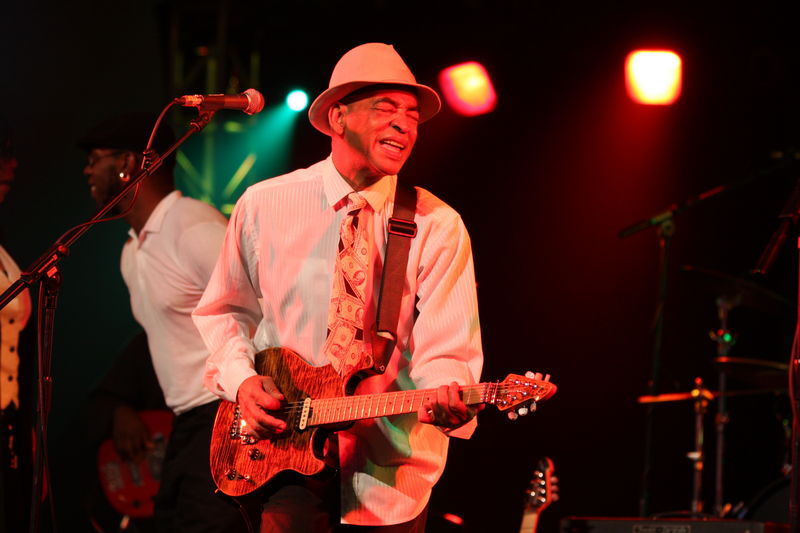 Yes, but of course it is not the whole story.
We are still pleased to book musicians like Dele Sosimi and Skip McDonald who have paid their dues and play exceptional music.
We love Cajun and Zydeco bands and you will see them on the line-up every year.
And then we'll throw in the London Bulgarian Choir and amazing drum bands like Malian djembe master Nahini Doumbia and his ten piece Sankoule Kan.

It looks like you have themed each evening on the main stage this year. What's that all about?
Two reasons. Many of the people who come to the Rhythmtree have little or no knowledge of the bands we are putting on other than somebody has told them what a great festival it is and they're going to see something very different. So we decided to give each day's main stage line- up a name.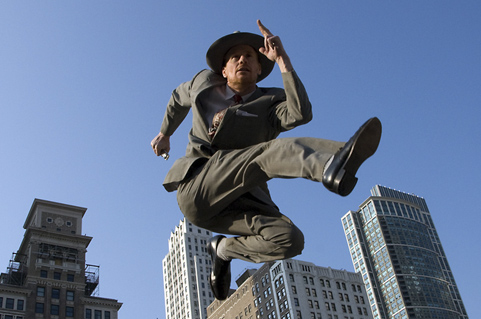 The 'Blue Planet stage' on Friday is our take on blues music with artists like Son of Dave, Eugene Bridges, Skip McDonald.
And then, being the Rhythmtree, we'll programme Senegalese singer Madou Toure and the West African Blues Project.

The 'Outro Mundo' stage on Saturday is a real mix of 'out of this world' music with a very diverse theme for 2013.
Along with Yaaba Funk, By the Rivers, and Soothsayers by contrast you will also hear the unique style of Malagasy guitar player Modeste Hugues, our first main-stage DJ Prince Fatty and the UK afro-pop of AJ Holmes and The Hackney Empire.

Sunday is our big night in more ways than one. It is called the 'Felabration' and includes some amazing bands headed up by the godfather of UK afrobeat (and Fela Kuti's keyboard player for many years) Dele Sosimi lined up with the new young guns Dutch band Jungle by Night, the London Afrobeat Collective and King Porter Stomp.

So have you found that phrase that sums up the Rhythmtree?
Getting closer. For a while it was going to be the 'Out of this World' Music Festival with its obvious double entendre but we're sure others have used it before. What is gradually happening is that the selection of bands this year is really setting the tone and feel of the festival which has not really happened in the past. The young bands, the bands that as we have said are making their own mark and experimenting with world music genres.
So this is our latest effort. 'The New Wave of World Music'. It presses a number of buttons for us. 'New' we are a new festival; 'New Wave' with its wink back to the the 70s and 80s music scene and the underground music of Velvet Underground and later punk; (music that could not and did not want to be classified as main stream) and of course 'World Music'.

So the classic final question. What's new for 2013?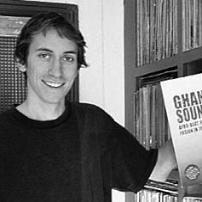 Well beside introducing a no booking fee deal for all our online tickets we think what will be happening in the RhumbaRumBar will be our most exciting development.
We introduced the tent last year with a fruit cocktail bar at one end and local DJs set up in the other. They did a great show and it was very popular so we are investing money in booking some additional main-land DJs this year and we have some surprising people who have agreed to come over.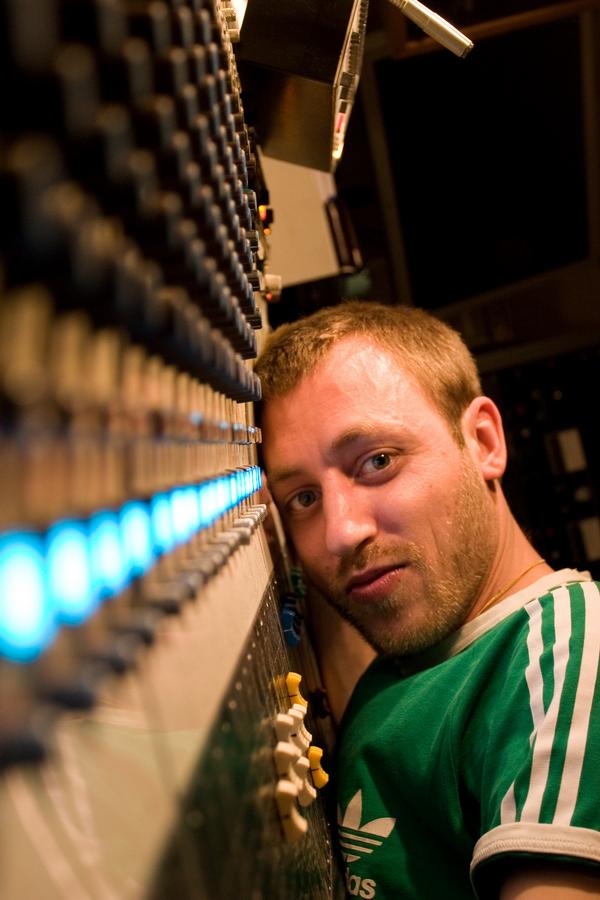 Prince Fatty has already been announced and he is being joined by Miles Cleret owner of Soundway Records, Volta45, Jamie Renton, Cal Jader, Simon Mandala, Koichi Sakai and Karamel, all DJs with long established connections with the world music scene.

We also have exciting news regarding a link between us and another very large festival here on the Isle of Wight. There will be an official press release about that soon."
For more information on the Rhythmtree Festival 2013:
www.facebook.com/RhythmtreeFestival
(25th Feb 2013)
1