WorldBeatUK (26th Show) - Broadcast Notes (14/9/11)
Tagged with: WorldBeatUK Glyn Phillips Flavia Bittencourt Dudu Oliveira Felipe Tauil Brazil Township Dawda Jobarteh Issa Bagayogo Doan Ca Hue Dhoad Gypsies Rajasthan Professor Elemental Ska Maria Pastora Matty Blades Babilak Bah Tabacarana Balkan Hotsteppers AKB
WBUK26 (14/9/11) - SHOWNOTES
1 Intro-Mat (1:47) by Matchatcha from Nyekesse (Melodie)
(0.09)
"This is Rhubarb Radio, I'm Glyn Phillips with WorldBeatUK!
(0.16)
Over the next two hours we'll be exploring music from Mali and Gambia, we'll be paying a visit to South Africa to hear some old Township jazz, sailing the South China Sea to Vietnam and crossing the deserts of Rajasthan to hear the Dhoad Gypsies. We'll be taking on board a little electro-swing and going on down to New Orleans for some some funky-ass jazz courtesy of the Dirty Dozen Brass Band.
Expect also to hear Balkan mashups and remixes with the likes of the Amsterdam Klezmer Band vs the Beastie Boys and DJ Click and La Caravanne Passe;
Pause for music - (0.51 - 1.00)
I've also got some Brazilian Ska, some Aussie Ska, a Brazilian tribute to Amy Winehouse and a little bit of animal magic from the effervescent, and very British, Professor Elemental.
And finally, in the middle of the show more Brazilian beats from artists appearing at this year's inaugural Espirito Brum festival, including experimental percussionist, Babilak Bah, samba-roqueiros Tabacarana and - live in this very studio in about an hour's time - the lusophonic loveliness of Maranhao's Flavia Bittencourt.
So stay tuned, let your mates know what's going on - post them a link on Facebook or similar - and let me take you on a sonic journey around the wonderful world of music . . ."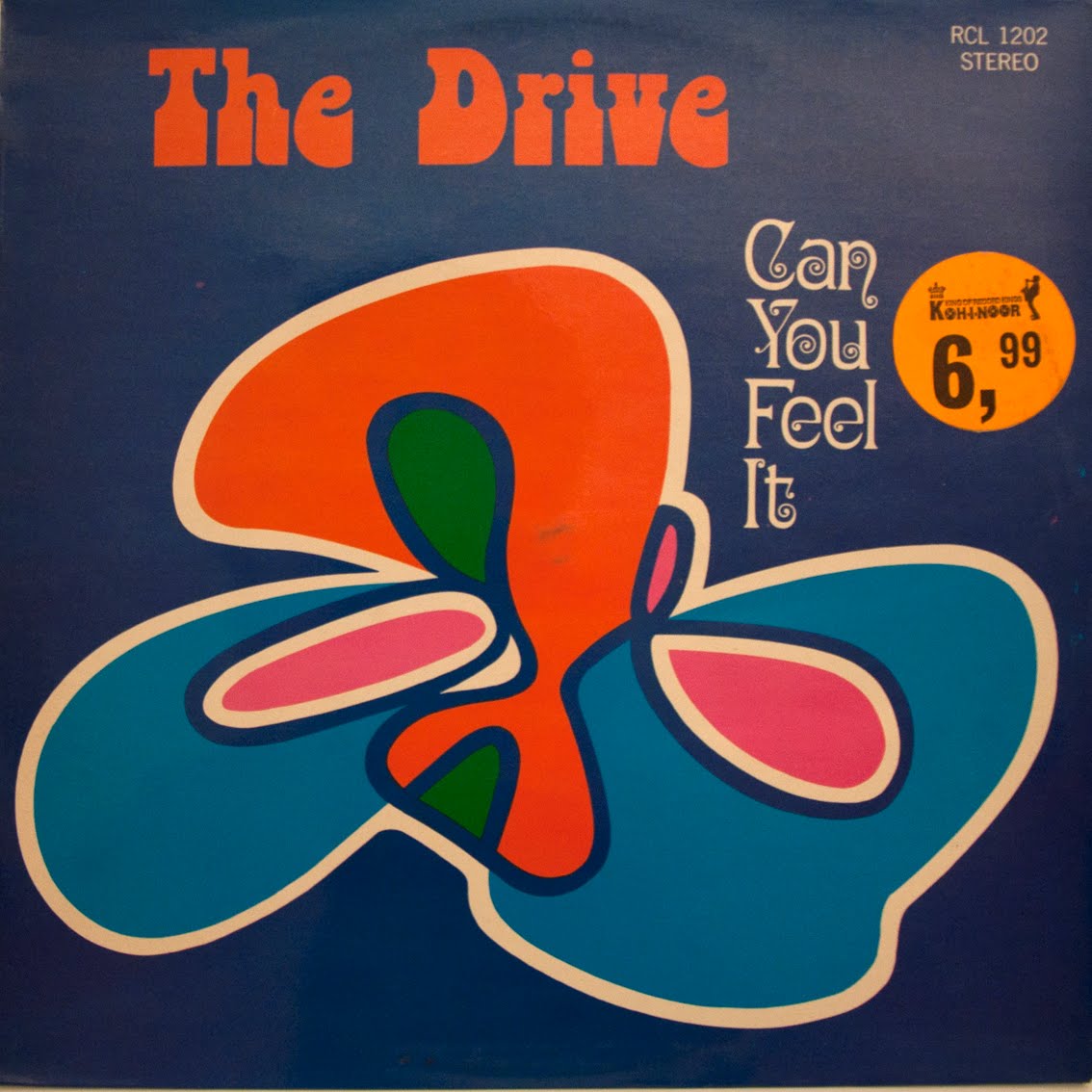 First up, we're going back some decades in time and thousands of miles in distance to South Africa to take in some old township jazz. This is a band called The Drive and a track called "Way Back Fifties"
2 Way Back Fifties (6:14) by The Drive
.
.
Staying in Africa for a couple more numbers now. This is a Gambian artist called Dawda Jobarteh and - from his album, "Northern Light, Gambian Night" - a track called "Samakebalu".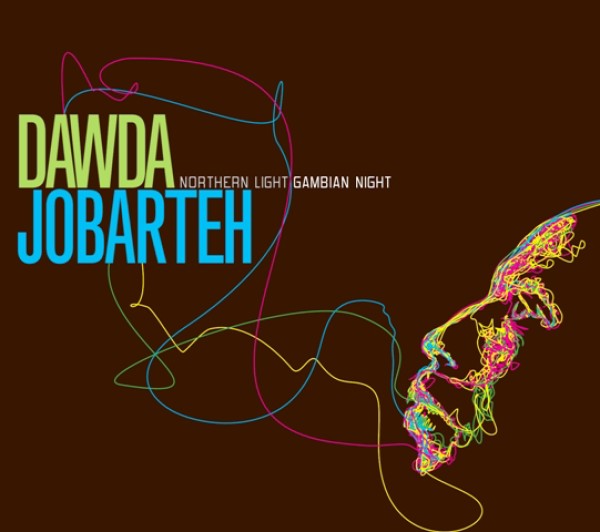 3 Samakebalu (5:24) by Dawda Jobarteh from "Northern Light, Gambian Night"
.
.
.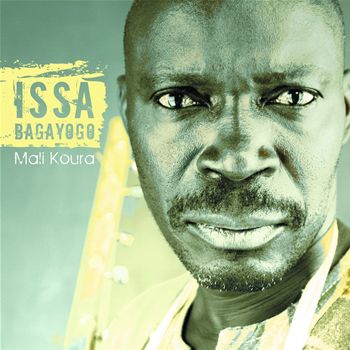 OK, eastwards from the Gambia to the musical behemoth that is Mali and a track from an album called "Mali Koura". This is Issa Bagayogo and "Poye"
4 Poye (4:27) by Issa Bagayogo from "Mali Koura"
.
[CONTINUOUS]
.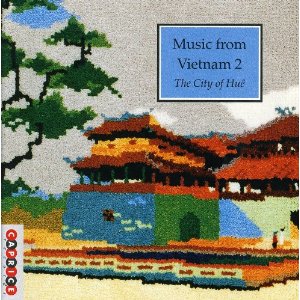 5 Hát Chau Van (5:22) by Doan Ca Hue. A'i Hoa from "Music from Vietnam 2" (Caprice Records)
First you heard Issa Bagayogo from Mali and that was followed by a track called "Hat Chau Chan" by - and I'm not sure how to pronounce this to be honest - Doan Ca Hue. A'i Hoa. Anyway, the track's from an album entitled "Music from Vietnam 2" on Caprice Records.
.
And since we're in Asia, let's travel to Rajasthan in India and the Dhoad Gypsies of Rajasthan who are often to be found touring Europe.
Incidentally, there's a reasonably common consensus now that the gypsy communities of the world all originate from the area of Rajasthan and spread Westward, splitting eventually into two distinct groups upon leaving the Middle East.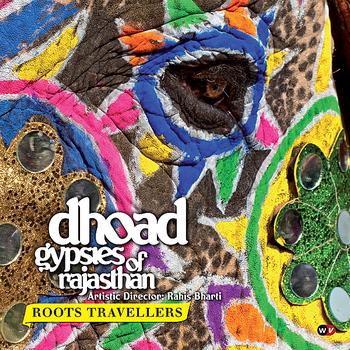 One group took the northern route into Turkey, the Balkans and Eastern and Northern Europe and the other group went via Egypt and North Africa and ended up in Southern Europe. Hence the 'gypsy' epithet, since it was long thought that they came from Egypt. OK, history lesson over! These are the Dhoad Gypsies of Rajasthan and from their album "Roots Travellers" a track entitled "Rajasthani Reggae"
6 Rajasthani Reggae (5:57) by Dhoad Gypsies Of Rajasthan from "Roots Travellers"
"Rajasthani Reggae" by the Dhoad Gypsies of Rajasthan there, from the desert lands of Western India. If you go on up to the mountains and foothills of North-East India however, you're in tea country - and where would we be without a nice cup of tea, eh, what!?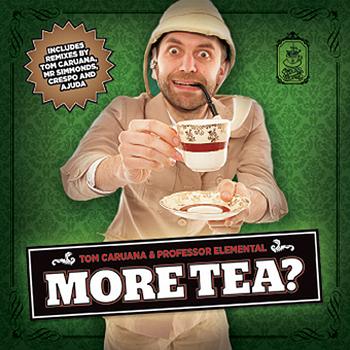 And one of the biggest fans of the Cup of Brown Joy is none other than that eccentric Englishman, Professor Elemental. So here, in a special presentation for a young gentleman called Ewan who I met over the weekend - a lad with impeccable manners and great taste I might add! - I offer you not a cup of finest Darjeeling but an altogether different brew. Here the mad Professor and his monkey butler, Geoffrey, serve us up some "Animal Magic" - and not a Bristolian Zookeeper in sight! Where's Johnny Morris when you need him?
7 Animal Magic (remix) (2:43) by Professor Elemental from "More Tea" (Tea Sea Records)
Hope you enjoyed that Ewan and the rest of the Law clan from Stourport! Ha ha!
OK, and since that was a cauldron-full of animal magic, it's only meet and proper that we stick with the animal connection.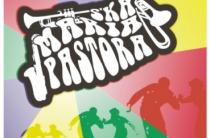 This is a piece of Brazilian Ska in praise of elephants by the band Ska Maria Pastora entitled "Hino do Elefante de Olinda"
8 Hino do Elefante de Olinda (3:31) by Ska Maria Pastora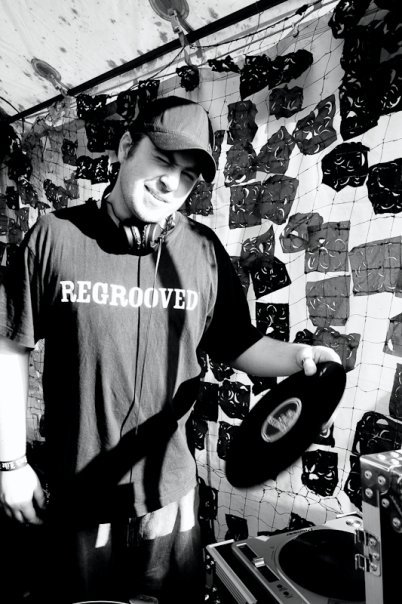 .
[CONTINUOUS]
.
9 I've Gotta Go Home Without You (3:02) by Matty Blades
Yeah, that was "I've Gotta Go Home Without You" by one of my favourite antipodean remixers, Matty Blades.
.
.
And so we move on to talking about this week's Espirito Brum Festival which is taking part in Birmingham from tomorrow onwards.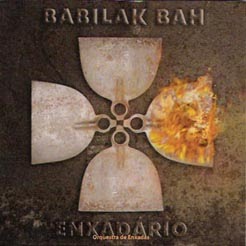 One of the acts taking part is the experimental percussionist Babilak Bah. This is from his album "Enxadario" and it's a track called "Timbril"
10 Timbril (3:56) by Babilak Bah from "Enxadário"
.
.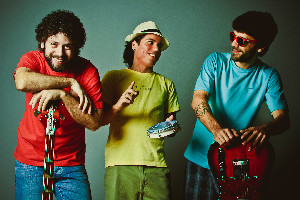 Another act taking part in the Espirito Brum Festival here in Birmingham is the samba-rock band Tabacarana. You can catch them tomorrow at the PST Club in Digbeth. Check the site www.espiritobrum.org for details. This is a track called "Sambalança, Mas Não Cai"
11 Sambalança, Mas Não Cai (4:01) by Tabacarana from "Tabacarana"

[FLAVIA BITTENCOURT LIVE SET HERE!! (included Dudu Oliveira on acoustic guitar and Felipe Tauil on percussion)]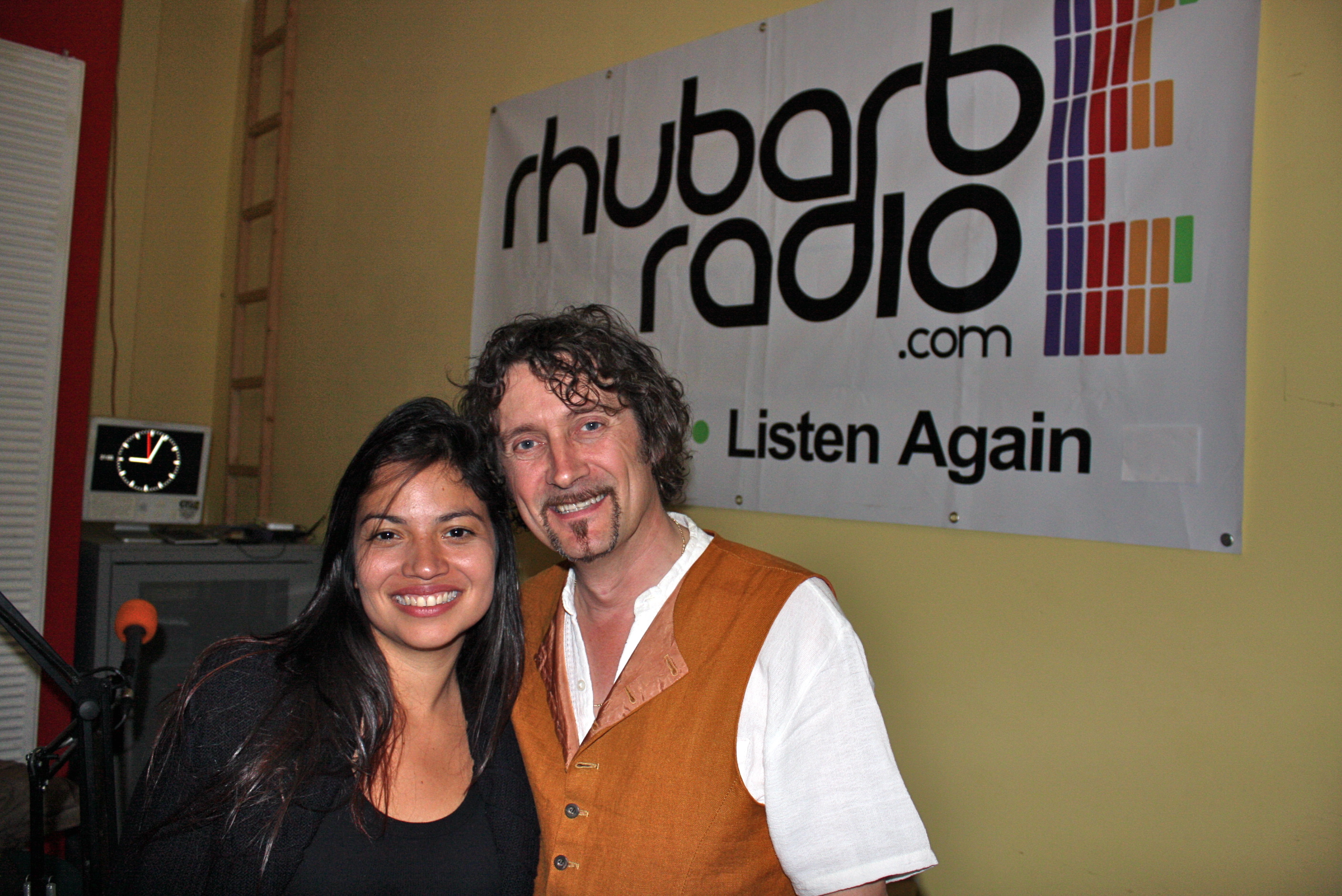 Ok, I've got a REAL treat for you all now! Waiting patiently in the studio is one of the Brazilian artists who's appearing in Birmingham - the beautiful nordestina, Flavia Bittencourt from the city of São Luís in the state of Maranhão in North-Eastern Brazil and two of her musicians.
Welcome to the show, Flavia, Bem Vindo!
Flavia's going to be singing live on the show in a moment to give us a taste of what she does, but first I'd like you (Flavia) to tell our listeners a bit about where you grew up in São Luiz, what it's like there, the kinds of music you used to listen to and how you got into singing.
§
§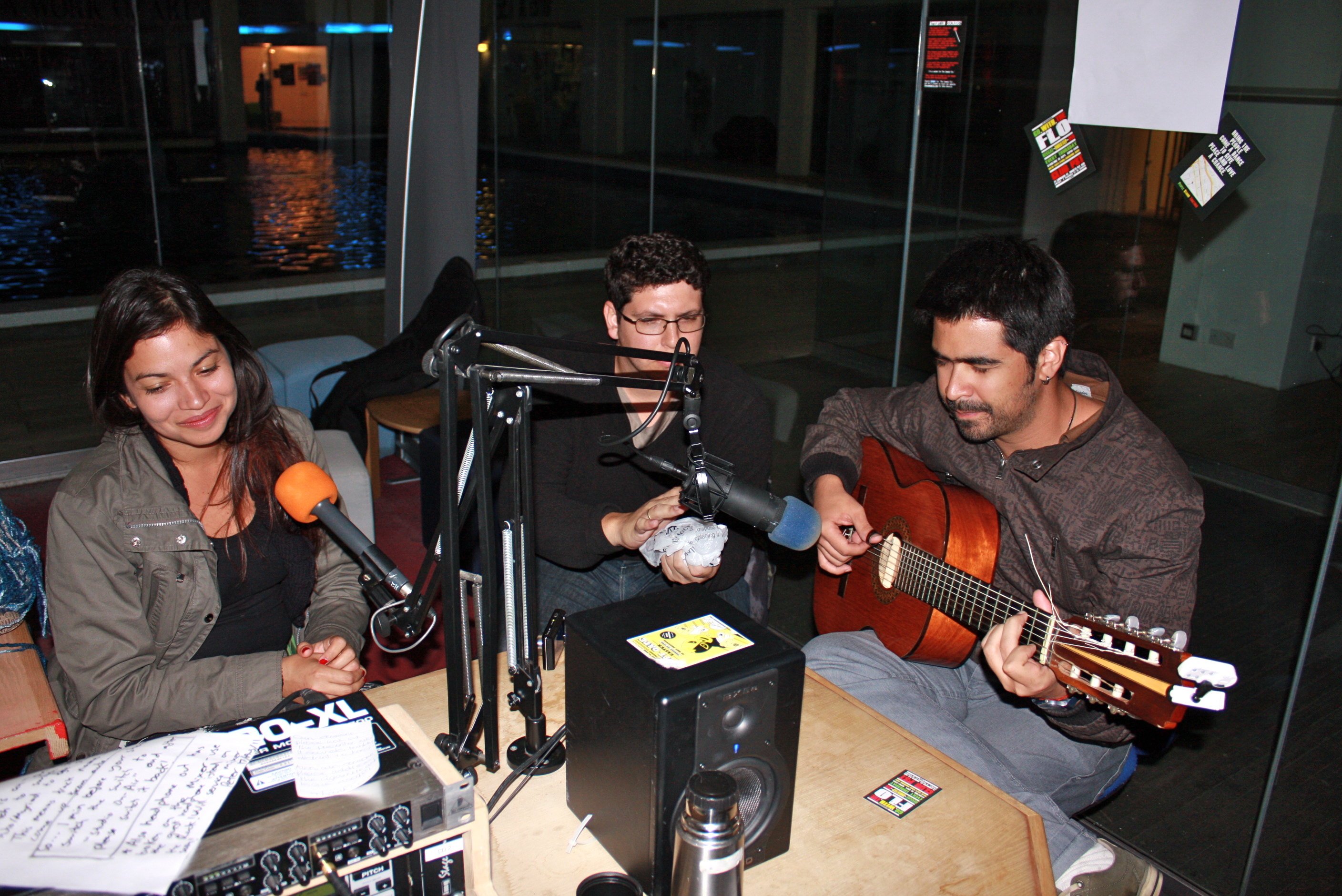 Why the move from Maranhao to Rio de Janeiro?
§
§
Your first album ("Sentido" - which means "Feeling") came out in 2005 to great acclaim - it was nominated for a latin grammy and also for the Premio TIM de Musica. Did you write all the songs yourself?
§
§
Last week on this show I played "Ex-Amor" - which I adore! - from the Sentido album and which received a lot of positive comments from my listeners after I'd played it. To me it seemed like a cross between a Cuban rumba and a bossa - so beautiful.
Would you like to sing us a song from the Sentido album here in the studio?
"Ex Amor": (live)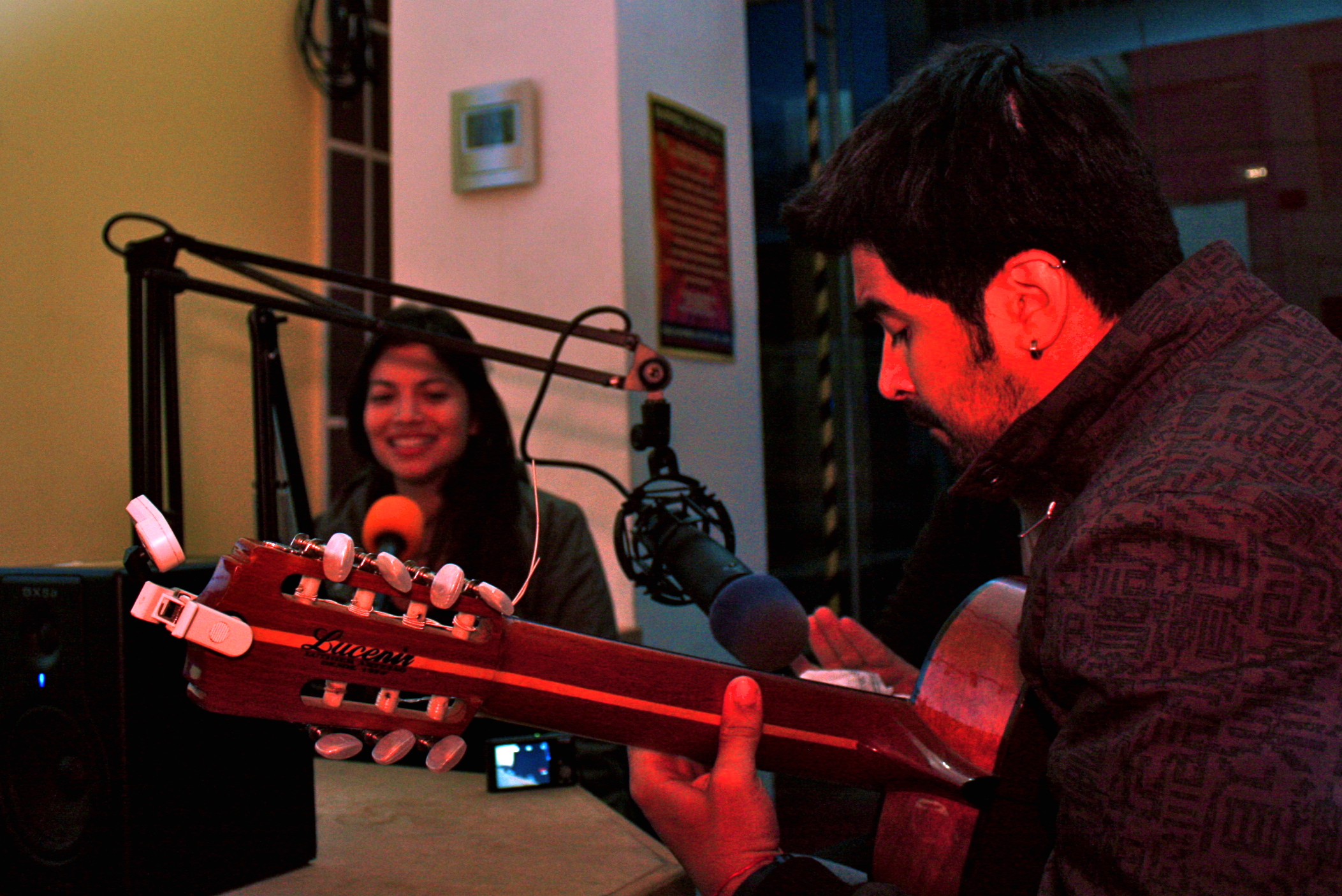 Is this your first time in the UK? I understand that last year you went on a tour through Europe taking in Portugal, France, Italy and Belgium to promote your most recent album, "Todos Domingos" which featured pieces of music exclusively by the musician and composer, Dominguinhos.
Can you tell us about Dominguinhos and his music, how you came to make that album, and why?
§
§
And I think the second piece you're going to perform live for us is from the album, "Todos Domingos". Can you tell us what it's called and what it's about?
§
§
"Lamento Sertanejo": (live)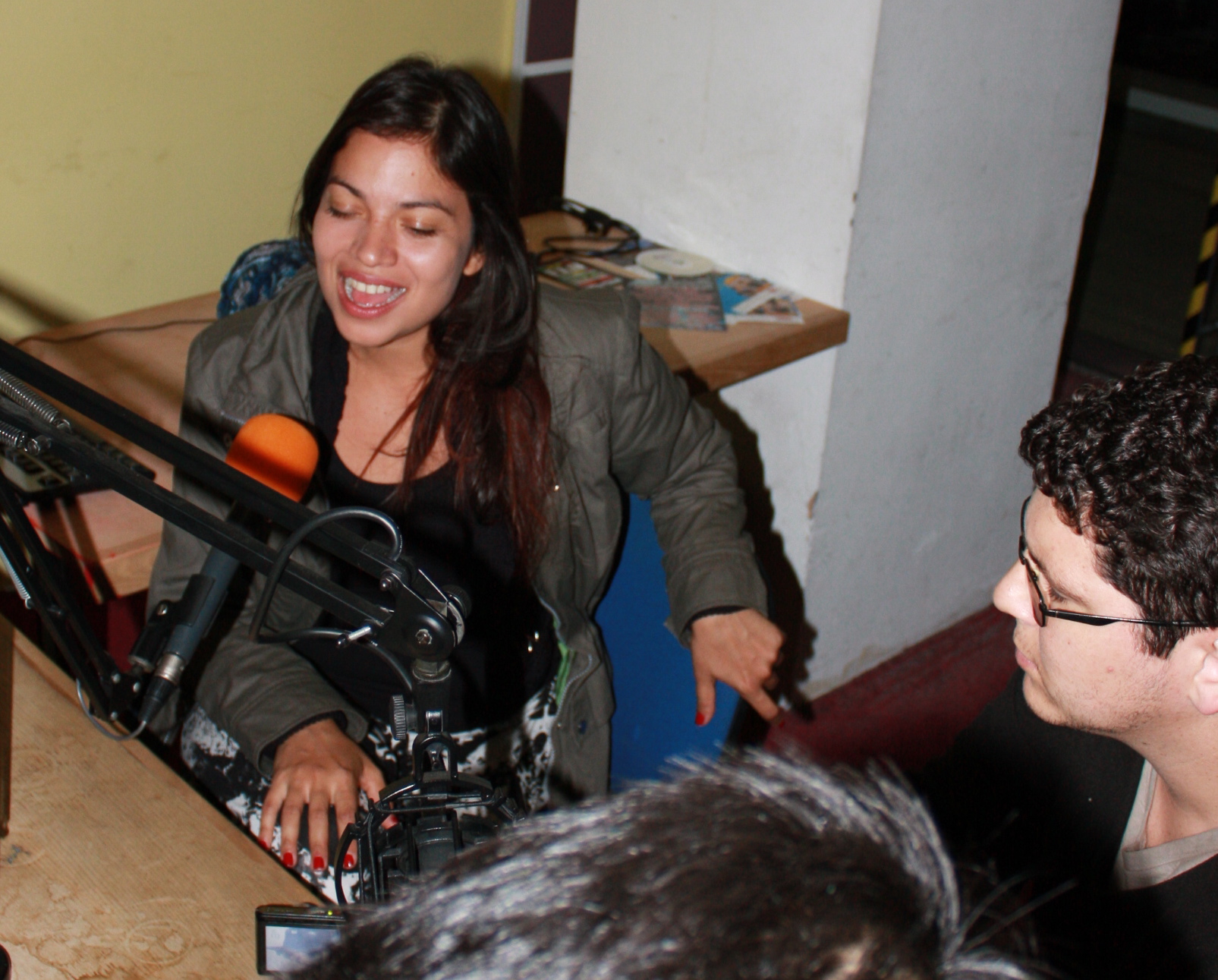 I believe you're putting together your third album now.
Can you tell us a little about that? Who's on it, What it's called, how is it different from the first two albums?
§
§
Where are you going to be performing this week in Birmingham?
§
§

"De Volta Pra Aconchego" (live)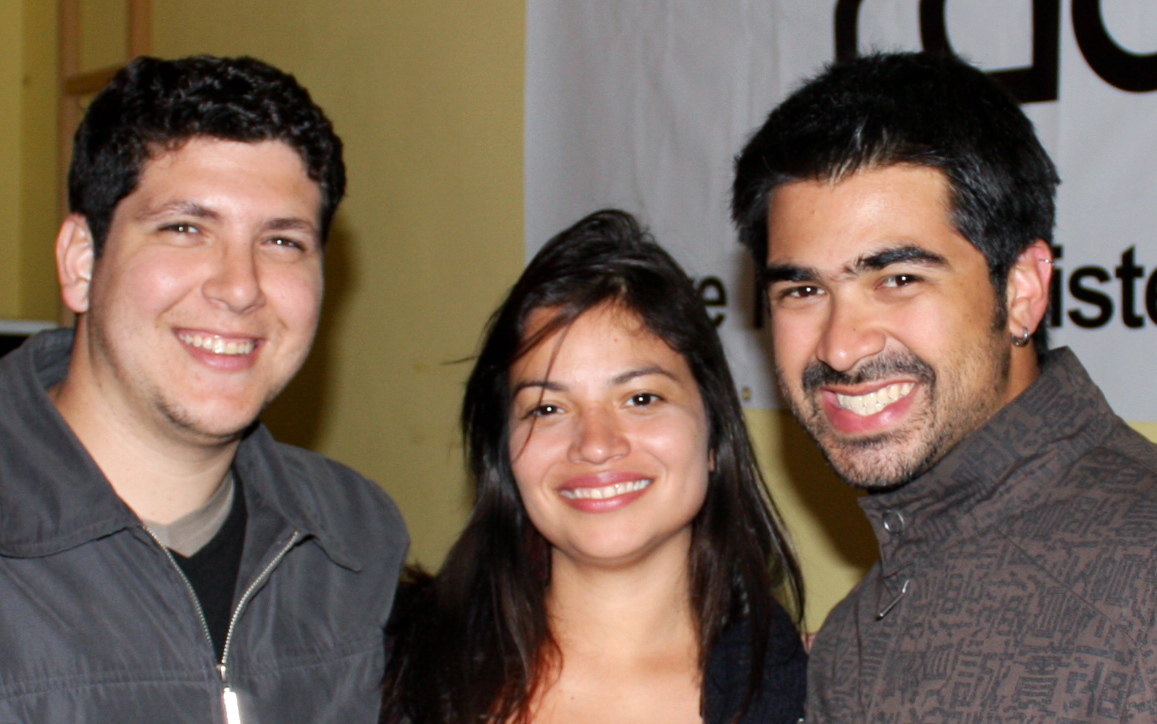 I'd like to thank Flavia and her musicians for coming into the studio this evening. For details of all the events during Espirito Brum you can log onto www.espiritobrum.org and find out.
Now then, today would have been the 28th birthday of the late Amy Winehouse and to mark that, her final recording was released today - a duet with the veteran crooner, Tony Bennett, now aged 85 and still going. The song, jazz classic "Body and Soul" was recorded in March this year at Abbey Road Studios and there's also a video to go with it; it's also part of an album called "Duets II" that Bennet is releasing in the US next week.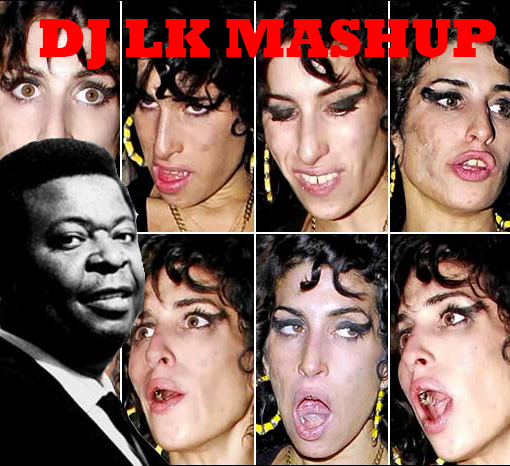 I don't have it, however I'm going to do my own homage to Amy via another collaboration - one she never actually made herself, yet thanks to the wonders of modern technology we can imagine!
This is Amy Winehouse vs the Brazilian Monsueto and a track mashed together by DJ Lucio K from Brazil called "Quero Essa Mulher Assim No Good . . ."
(12) Quero Essa Mulher Assim No Good (DJ LK Mashup) (2:27) by Amy Winehouse vs Monsueto from "Amy in Brasil"
[CONTINUOUS]
(13) Bluebird (3:30) by Odjbox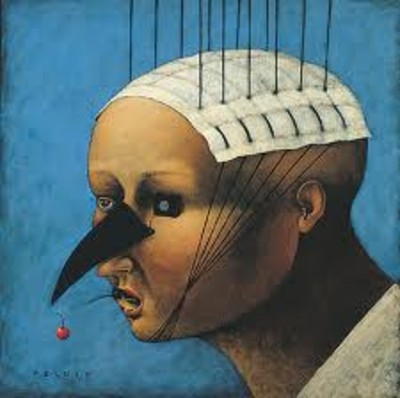 You just heard a piece of electro-swing called "Bluebird" by the mixer Odjbox.
.
.
.
.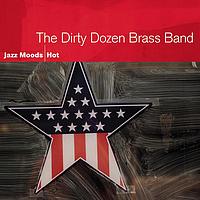 And since I'm in a jazzy mood let's head on down to New Orleans, the home of the Dirty Dozen Brass Band and a bit of jazzy funk called "Don't Drive Drunk".
(14) Don't Drive Drunk (3:19) by Dirty Dozen Brass Band from "Jazz Moods - Hot" (Columbia/Legacy)
.
.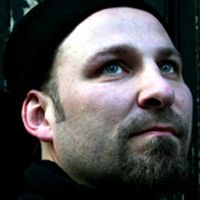 Now, last week I played you a track called "Balkanski Bal" in a version remixed by DJ Supersonico.
This week I'm also going to play a track called "Balkanski Bal" - but this time a remix version by DJ Click from the version by La Caravanne Passe. Opa! Opa!
(15) Balkanski Bal (5:35) by DJ Click / La Caravanne Passe rmx
From a piece of Balkumbian jump-up to some Balkan Mash.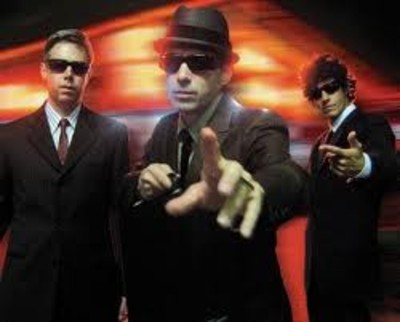 In this case The Balkan Hotsteppers do their business with The Amsterdam Klezmer Band and the Beastie Boys and a track called "Triple Son".
Everybody on to the dancefloor!!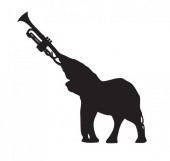 (16) Triple Son (Balkan Hotsteppers) (3:36) by Amsterdam Klezmer Band vs. Beastie Boys
OK that's it. Like to thank the luscious Flavia Bittencourt and her musicians for coming into the studio tonight and playing live for us, Tessa and the Espirito Brum crew for making it happen, and all you lot out there around the world for listening in.
Don't forget WorldBeatUK is on every Wednesday between 7pm and 9pm UK time - spread the word, share the link to Rhubarb Radio and let's get the party started.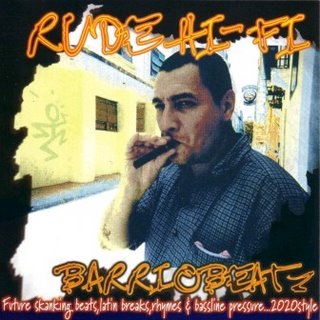 I'm going to leave you with a bit of dancefloor madness, this is Barriobeat and "Ba-Ba-Boom Sound"!
Good Night all!
(17) Ba-Ba-Boom Sound (2:52) by Barriobeat.
.
.
1