Mid-March Round-up (15/3/12)
Tagged with: Glyn Phillips world music worldmusic.co.uk Andy Kershaw No Off Switch Rachel Harrington Knock Outs Julaba Kunda Sensational Space Shifters Dub Colossus Spiro Putumayo Bombino Roberto Fonseca Flavia Bittencourt Soundway Leilia Ceu Rough Guide Sefiroth Omi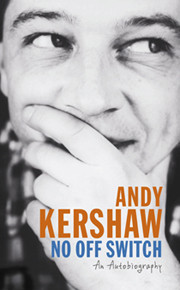 "Best autobiography I've ever read. Bar none"

Just a few quick observations and round-ups of what's going for me recently.
Just finished reading Andy Kershaw's autobiography "No Off Switch".
I'll put this as simply as I can: Best Autobiography I've Ever Read. Bar None. Thoroughly recommend it. Nuff Said.
I'm looking to write a review of it when I get a moment or ten and I'll expand my thoughts in that, so watch this space . . .
[* The FULL REVIEW of ANDY KERSHAW's "NO OFF SWITCH" can now be found here: worldmusic.co.uk/andy_kershaw_no_off_switch_an_autobiography_rev]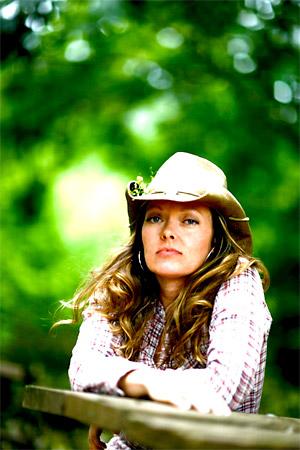 Saw the American Country band Rachel Harrington and the Knock Outs a couple of nights ago (currently on tour round the UK) -
a fabulous all-girl outfit with great musicianship, harmonies and some classy pen(wo)manship from Harrington.
Recommended.
(see Review here:
www.worldmusic.co.uk/rachel_harrington_the_knock_outs_bilston)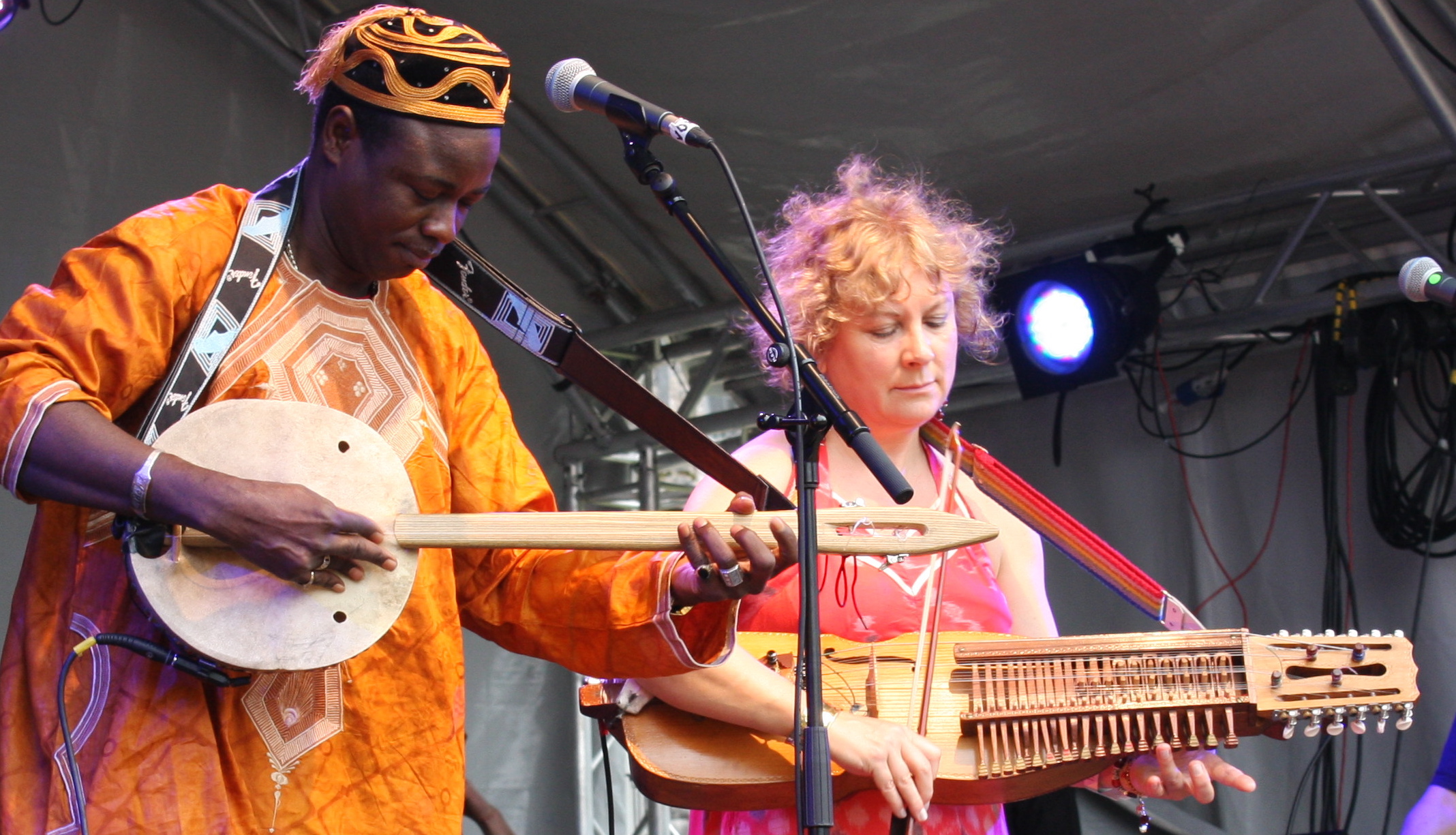 And a few weeks previously saw the brilliant Julaba Kunda featuring the Scottish fiddler Griselda Sanderson and the Gambian fiddler Juldeh Camara, alongside Senegal's Amadou Diagne.
Catch 'em while you can - before Juldeh gets too tied up in Robert Plant's new band the Sensational Space Shifters this summer . . .
(Review of Julaba Kunda here: worldmusic.co.uk/julaba_kunda_at_birmingham_1922012)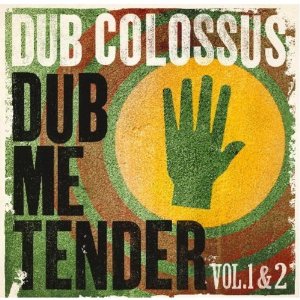 On my car's CD player for the last few weeks:
"Dub Me Tender" - the remix versions of Dub Colossus's Award Winning album "Addis Through The Looking Glass."
I still prefer the original, but the remixes are great music for chilling out to when driving.
(For a review of the original click here: worldmusic.co.uk/dub_colossus_addis_through_the_looking_glass_re)
Previous to that a sampler of tracks from Spiro's "Kaleidophonica" album, Putumayo's "Latin Beat" compilation and Bombino's "Agadez" were all getting me from A to B when driving.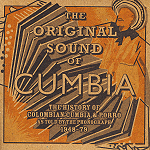 However, I spend most of my time sitting at my computer and these are some of the albums, artists and tracks that have been on constant rotation on my iTunes...
Soundway's wonderful compilation "The Original Sound of Cumbia: The History of Colombian Cumbia & Porro As Told By The Phonograph 1948 - 79", a must for all you colombiphiliacs out there,
Galician female vocal outfit Leilía and their new album "Consentimento" (on the Spanish Fol label) - the ladies in the groovy hats below!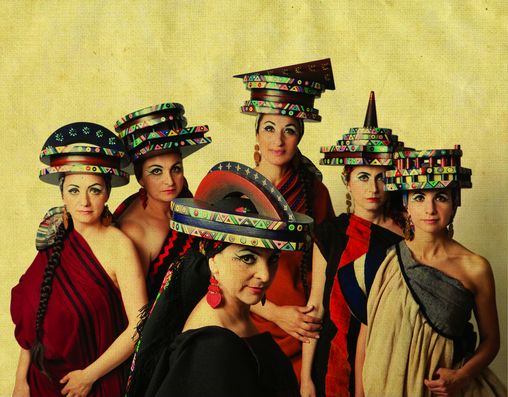 Brazil's Ceú and her new album "Caravana Sereia Bloom"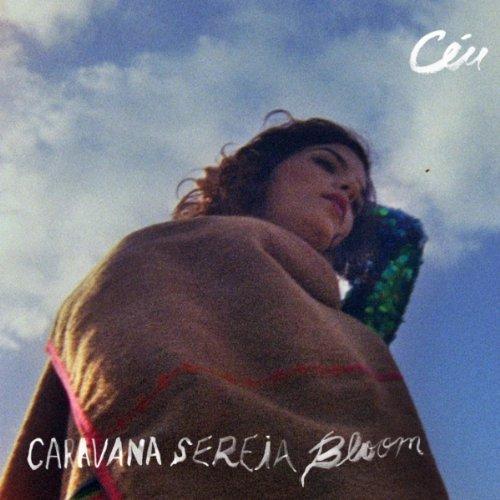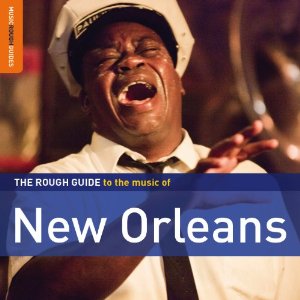 and the really most excellent compilation: "The Rough Guide To The Music Of New Orleans" from World Music Network.
(You can read my review of that last one here:
worldmusic.co.uk/rough_guide_to_the_music_of_new_orleans_cd_revi)
Other interesting things to drop on my digital doormat have been:
some great old Afro Jazz from Nigeria's Monomono and Trinidad's Black Truth Rhythm Band,
Rocky ratafolk from the EP Scecchendaun from Italy's Colletivo Mazzulata,
American folky-pop from Girlyman,
and some tasty ska and reggae from the UKs Chain SkaBrassika (EP "South East Beats").
Also flying in have been the Rough Guides to Celtic Women and Psychedelic Africa* (just two of many World Music Network releases this year),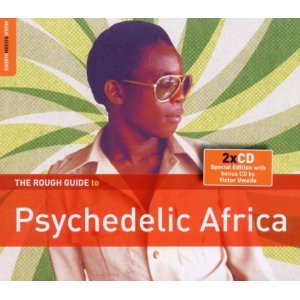 The Sefiroth Ensemble's new EP ('Arboles Lloran Para Lluvia')*,
BraAgas's new album "Fuerte" (including a couple of versions of the classic "Chaje Sukarije")
and the album "Siempre Pa'lante" from a feisty salsa combo from Denmark called Jorge Cordero and the Gran Daneses.
[* Reviews for these two albums here]:
worldmusic.co.uk/rough_guide_to_psychedelic_africa_rgnet1270cd_r
worldmusic.co.uk/sefiroth_ensemble_arboles_lloran_por_lluvia_cd_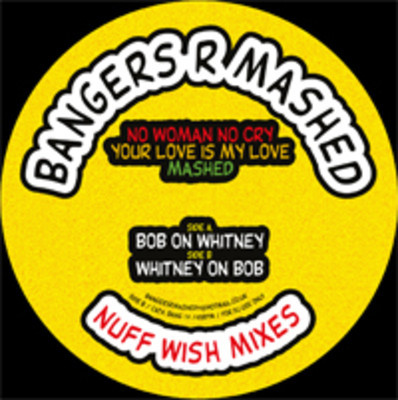 I've also been enjoying some mad mashups and remixes from the likes of Cafe de Calaveras & Add On de Bass who take on Pastor Lopez's "Mentirosa" in a moombahton style, Birmingham's G-Corp and Nuff Wish's delightful mash-ups of Marley and Whitney, Bobby Blue, and Michael Jackson with Adele.
And what about Rude Hi-Fi's Barriobeat Jungle Reggae remix of "Lascia Che Sia" featuring Amparo Sanchez? Or his Dubwise DnB version of "Jungle Reggae Party" featuring Lucky Hernan?
Also liking the Capt Cumbia remix of Chaka Demus and Pliers's "Slim Thing" and an unknown remix of Amy Winehouse on "Sweet Guitar" featuring Italian reggae supremo Alborosie with shades of Dawn Penn. Lush.
And how can I leave out Capt Cumbia's "Under Mi Serbie (Under Mi Sensi -Soundclash Edit)" - a mad electro-balkanic-cumbia dancehall mashup featuring Mr Vegas vs Boban Markovic vs the Amsterdam Klezmer Band! Excellent.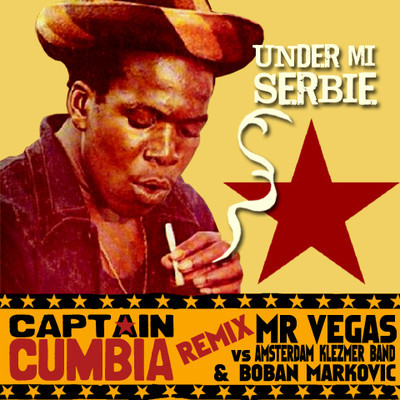 On the jazzy, bluesy side I've got to mention Cardiff's Ecklectic Mick who specialises mostly in electro-swing remixes - but here has taken a little detour. Firstly mixing jazz with Indian music, notably his gentle mash-up of that old standard "Sweet Georgia Brown" - although you can also check out his softswing treatment of it too; and then a fabulous remix of Howlin' Wolf's "Spoonful" (mixing in "Rosie/Be My Woman" along the way).
However top of the mash-up list these past few weeks has been the ever-reliable Fissunix and his deliciously creamy mash of Alicia Keys and Chic in "Good Times Fallin". Lushness personified.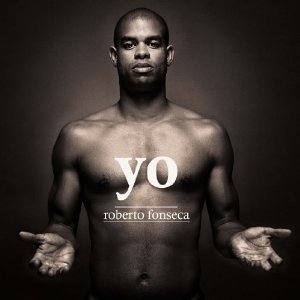 Worth checking out his full-on and imaginative Beatles mashups too: "Beautiful Prudence" (with Christina Aguilera), "End of the Walrus", "Owner of the USSR" and "Don't Let Me Down On The Dancefloor", as well as his Zeppelin mash-ups like "HitzBreaker" (Heartbreaker sounding like it's been re-recorded inside a beehive the size of a small city! Intense).
Loving also Diabel Cissokho's "Allah Lako",
Escalandrum's latin jazz tango treatment of "Adios Nonino",
"Cheerleader" by Jamaica's Omi
and finally, the new afrocuban jazz album "Yo!" by Cuban pianist Roberto Fonseca - this is fantastic and definitely getting an in-depth review very soon! [Oh, and here it is!]: www.worldmusic.co.uk/roberto_fonseca_yo_album_review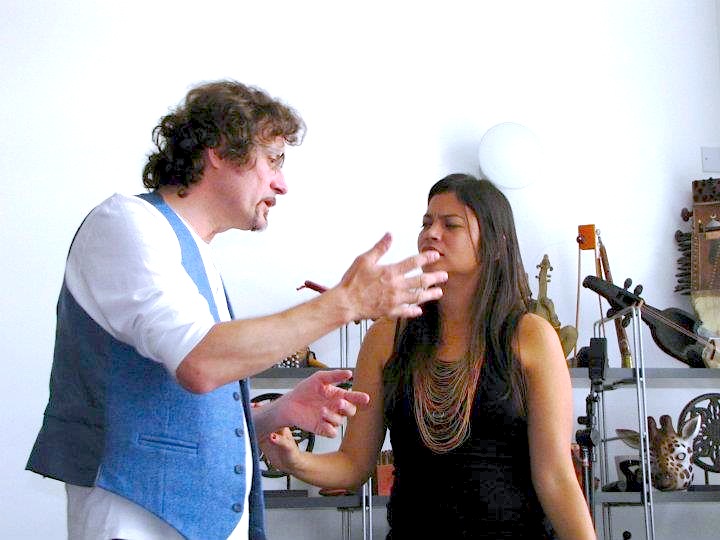 All this and I've been working on some lyrics in English for Brazil's sublime songstress Flavia Bittencourt for her new album...
Busy boy indeed!
WorldBeatUK (22nd Show) - Broadcast Notes (27/7/11)
Tagged with: WorldBeatUK Glyn Phillips Daniel Nebiat Mohammed Diaby Yves Lambert Toy Hearts Mabon 9bach Bombino Joe Arroyo Dominguinhos Criolina Ze Paulo Alexandre Lima Big Landin Sexto Sentido Goldmaster Allstars Easy Star DLG Sabbo Ophex 4centers Z-Funkster DJ Lucio
WBUK22 (27/7/11) - SHOWNOTES
1 Intro-Mat 1:47 Matchatcha Nyekesse (Aimer La Danse)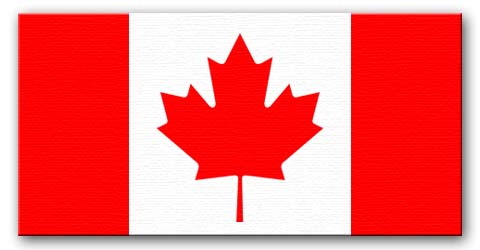 Welcome to the show! Over the next couple of hours I've got lots of lovely tunes coming up on the show this evening with a few particular focusses.
We check out the New Canadians - mostly of African origin - as well as some Quebecois folk from French-speaking Eastern Canada.
We keep folky with music from Wales and the UK, check out a few more Womad acts and bring some Brazilian warmth and sunshine to our changeable British Summer.
Finally WorldBeatUK takes a fresh look at the Fab Four (yes, that Fab Four!) reinterpreted in a plethora of styles and we end with a welter of remixes, refixes and general mashups - with a few surprises thrown in for good measure - so make sure you stick around till the end of the show.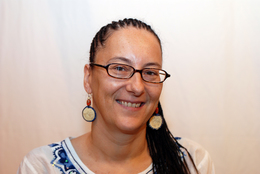 So, let's start at the top and go to Canada. Forget Mounties and Lumberjacks, the New Canadians are a disparate bunch from all over the world, including latinos, Punjabis and Africans.
Whilst out at the Womex exhibition last year in Copenhagen I met up with a fascinating woman called Nadine McNulty who is both radio DJ in Toronto (for CIUT FM) and a promoter of African music. She pointed me in the direction of some of Canada's new residents and their music.
I've played a few over the past few weeks including Cheka Katenen Dioubate and Saa Andrew Gbongbor, but I'm going to showcase a few more this week from East Africa, West Africa and Southern Africa.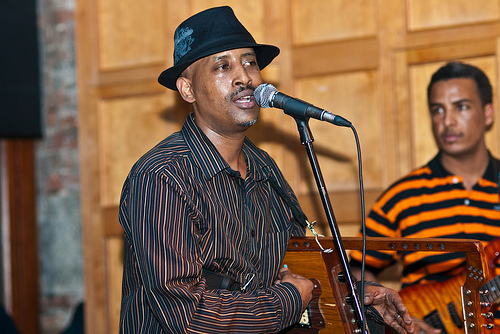 First off is an artist described as "Toronto's Krar Star", Daniel Nebiat. Now, the krar is an East African instrument best described as a 5 or 6 string lyre, that is: a small hand-held harp.
Daniel Nebiat is originally from Eritrea that small country that lies along the coast of the Red Sea near the Horn of Africa and which only regained its independence from Ethiopia in 1993 after a 30 year war.
Nebiat describes his music as a mix of Eritrean Country and New Country - but don't be thinking stetsons, cowboy boots and Hawaian slide guitars! The music mostly features traditional grooves in 6/8 time and is sung in Tigrinya, with support from the Sudanese Waleed Abdulhameed on bass amongst other things.
Nebiat fancied being a musician and originally took up playing the krar at age 12 when he saved up enough money through singing to buy one - his mother had other ideas however and chopped up his harp for firewood! He had to wait until he moved to Addis in Ethiopia when he was 17 before he could properly take it up again eventually ending up in Kenya for a couple of years before emigrating to Canada in 1996. This is the title track from his 2008 debut LP and it's called "Hakimey":
2 "Hakimey" 7:32 Daniel Nebiat "Hakimey"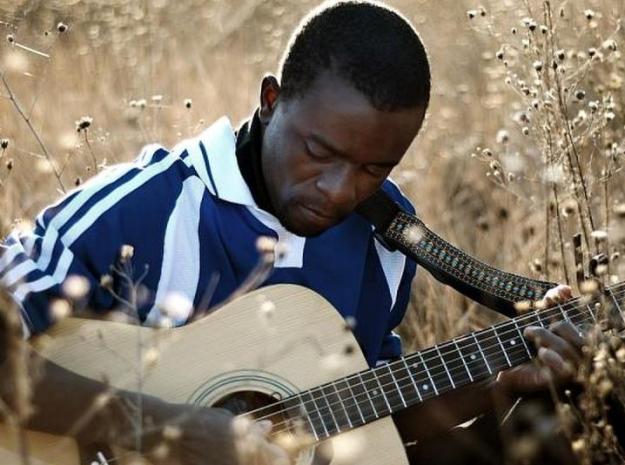 Another African emigrant was guitarist, singer and composer Tichaona Daniel Maredza who only arrived in Toronto in 2008 from his native Zimbabwe.
As his publicity has it: "swooping down from the vast Zimbabwean plains … a guitar in one hand, a drum in the other and an mbira in his teeth".
By December 2009 he'd formed a group the Tich Maredza Band with another Zimbabwean, two US ex-pats and a Colombian percussionist and hit the Toronto circuit hard with polyrhythmic grooves sung in Shona and English. This next track is called "Gadziriga"
3 "Gadziriga" 6:17 Tich Maredza Group - Zimbabwean-Canadian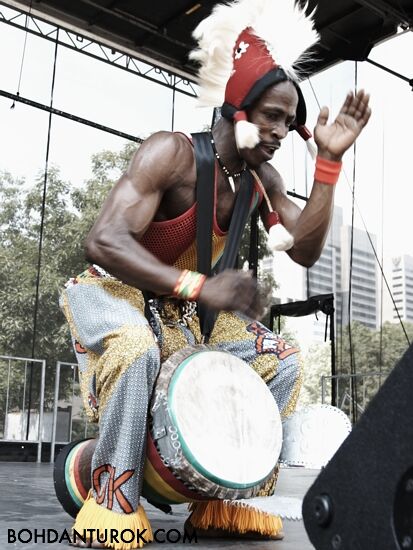 This is the last of my New Canadians now - originally from Guinea in West Africa, the djembe drummer Mohammed Diaby started off at age seven and has had a full career since the age of fifteen as lead drummer with various dance groups and dance ensembles. The track I'm going to play here is from his 2007 album "Ala Na Na" (ie God Is Here) and is called "Yamama", Yamama being a mask dance from the Samou region of Guinea utilising a rhythm of the Mandenyi people.
4 "Yamama" 3:08 Mohammed Diaby "Ala Na Na" Africa (Guinea)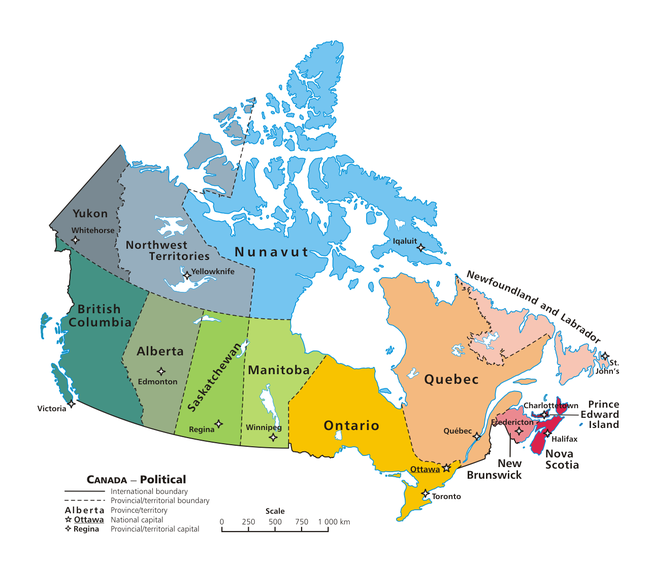 OK, from Canadian African music to French Canadian music. Canada is almost two countries in one: the majority English speaking part and the Eastern French-speaking Province of Quebec whose inhabitants (les Quebecois) hold passionately onto their French language and francophile culture. And from that Francophone area we derive the next act.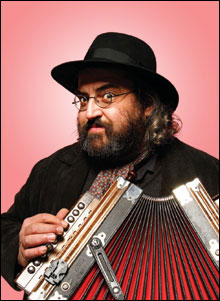 The accordionist Yves Lambert is almost a living legend in Quebecois folk music both solo and for his 26 tenure with the cult band La Bottine Souriante and since 2004 with the Bebert Orchestra. However the track I'm going to play is from his Trio Yves Lambert which utilises just two other members of the Bebert Orchestra: Guitarist Olivier Rondeau and the fiddler and mandolin-player, Tommy Gauthier. This is a foot-stomping folk-tune called "Le Pere Tanasse".
5 "Le Pere Tanasse" 3:20 Trio Yves Lambert avec Rondeau & Gauthier Quebecois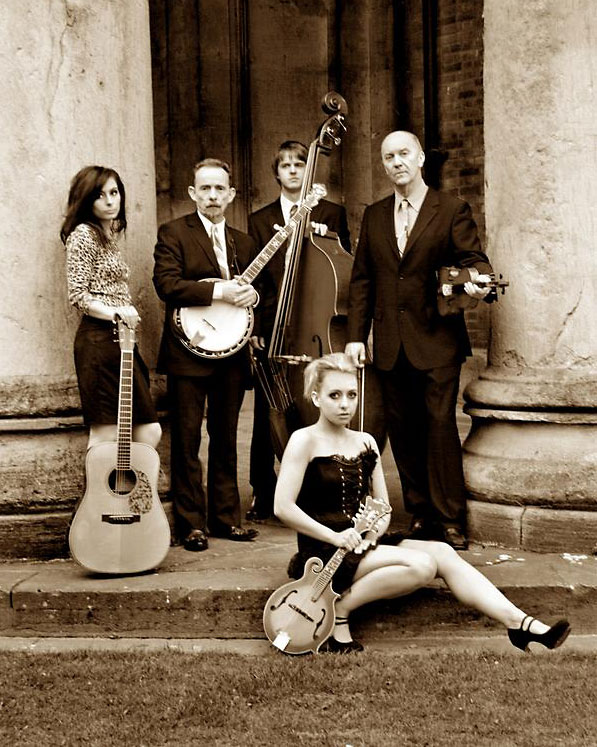 We're going to segue from Canadian Folk to British Bluegrass! And in this case Birmingham's very own acoustic bluegrass family the Johnsons, aka The Toy Hearts: Dad Stewart Johnson on dobro and banjo and his two daughters (now fronting the band), Sophia (on flatpicking guitar and vocals) and Hannah (lead vocals and mandolin).
The Toy Hearts have been gaining a lot of critical acclaim recently including from the 'new rockabilly Queen' Imelda May and legendary broadcaster 'Whispering' Bob Harris amongst others.
This is a single they released in October last year and it's called "Femme Fatale". Catch them while you can . . .
6 "Femme Fatale" (Radio Edit) 3:13 "The Toy Hearts" - Bluegrass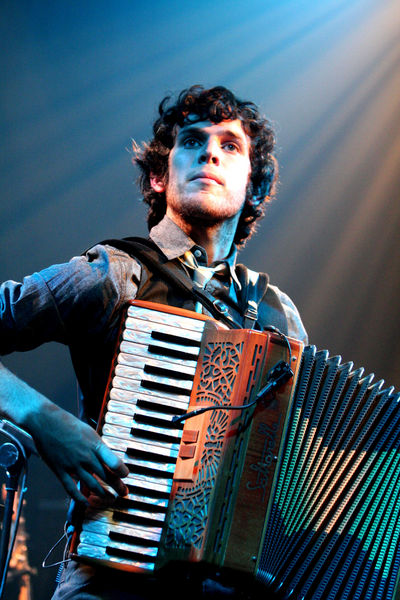 Staying in the UK we're going over now to the Inter-Celtic folk band Mabon (who - as the newly reformed 'Jamie Smith's Mabon') will be playing live at Womad this weekend at the Radio 3 Stage - check 'em out if you're going).
So here's a track from the original Mabon line-up taken from their award-winning 2010 Live album "Live at the Grand Pavilion" (on the Easy On The Records label).
This is one's called "Fiddlers Despair"! (even though there's nary a fiddle to be heard - and it features Jamie's Smith's accordion). Either way, it's guaranteed to get you bouncing up an down in your seat!
7 "Fiddlers Despair" (Live) 3:45 Mabon "Live At The Grand Pavillion" (Easy On The Records, 2010)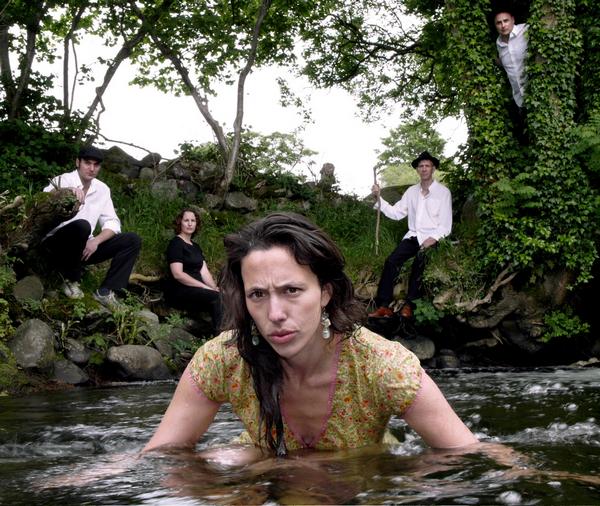 Sticking with the Welsh Womad connection this is a less traditional take on Welshness and Celtic identity.
The band are called 9bach - but I'm not sure whether that should be pronounced as 9bach (with an English 9) or Nawbach ('now-bach') with a Welsh pronunciation of the number 9.
Anyway, their music has been described as Portishead meets early Fairport Convention, acid folk, 'dungeon dark psych-folk', folktronica and even 'pastoral yet sinister' and 'attractive yet disturbing'. Hmmm. You can make up your own minds on this one.
They sing in Welsh (or should I say Cymraeg) and usually feature the voice of Lisa Jen. This track is from their 2009 album "Gwymon" and is entitled "Bythyn fy Nain" which translates as "Bythyn, my Grandmother". 9bach/NawBach will be performing at Womad in Charlton Park this weekend and if you miss them they'll also be appearing at the Moseley Folk Festival in early September this year.
8 "Bythyn Fy Nain" 4:42 9bach "Gwymon" (2009)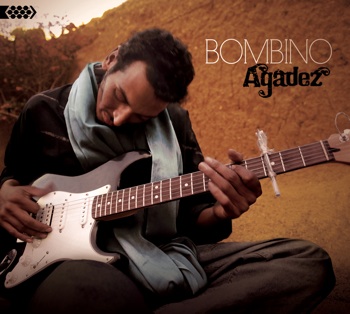 Also at Womad this year is Saharan desert rocker Bombino from Niger - I've played both him and this track before - but it's good enough to play again.
This is from his recent album "Agadez" and is a track called "Tar Hani" (My Love)
9 "Tar Hani (My Love)" 6:31 Bombino "Agadez" Desert Rock (Niger)
Now some of you maybe aware that the great Colombian singer Joe Arroyo passed away yesterday at the age of 55 in Barranquilla after struggling with multiple organ failures.
I've written a full obituary of Joe for the website WorldMusic.co.uk (www.worldmusic.co.uk/joe_arroyo_dies_in_colombia_26711) under the News section - so you can read that for a more in-depth appreciation of his life and work.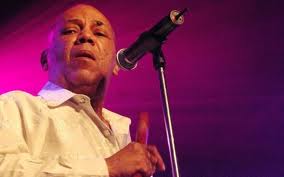 Suffice to say that the latin world and tropical music in general has lost a true original and an amazing artist.
With scores of hits to his name, both with Fruko y sus Tesos and the Latin Brothers as well as his own band La Verdad, Joe wrote the soundtrack to his life.
I can't do him justice here in this short space of time, so I'll let his music speak for him: one of the greatest salsa tracks of all time on almost every level, this is the seminal "Rebelión":
10 "Rebelión" 6.12 Joe Arroyo y la Verdad "Rebellion" (World Circuit 1989)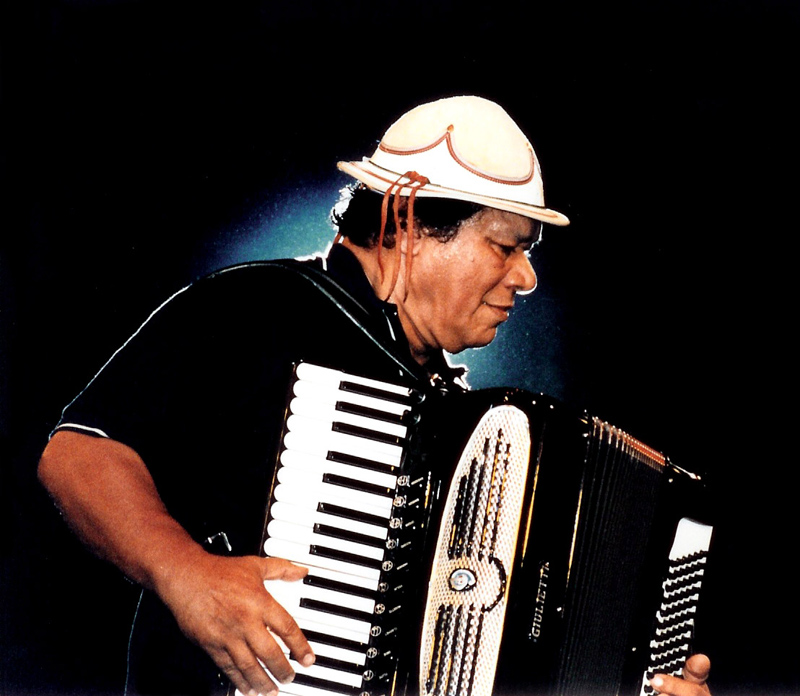 RIP Joe Arroyo who died yesterday.
Let's stay in latin america for the next few tracks, but this time we'll head south to the vast country of Brazil. We might not be getting all the sun and warmth we think we deserve in this country, but just close your eyes, listen to this music and you can almost feel that tropical tingle on your skin!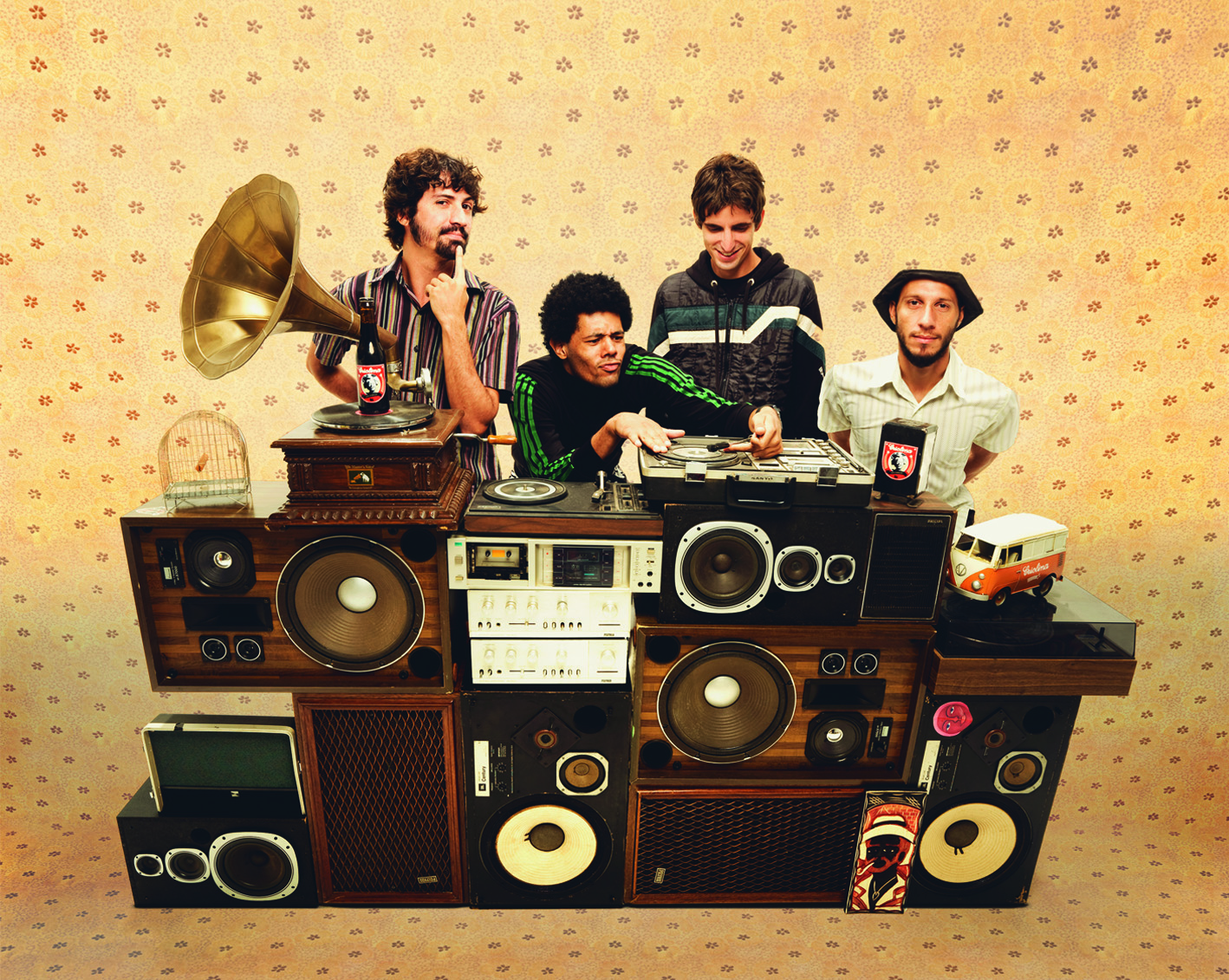 This is the Criolina re-edit of Dominguinhos's forro entitled "Toque de Pife Sem o Brasil":
11 "Toque de Pife Sem o Brasi"l 2:49 Dominguinhos (Criolina re-edit) Forro
--- [CONTINUOUS]---
12 "Batom Vermelho" 2:58 Ze Paulo "Rough Guide to the Music of Brazil" Samba
[CHANGE THE CD!]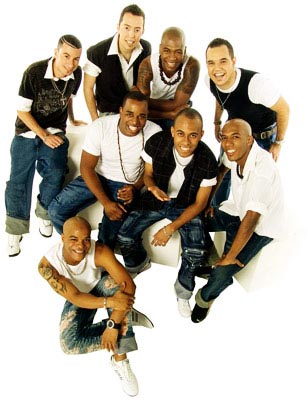 Don't forget you're tuned into Rhubarb Radio and listening to WorldBeatUK with me Glyn Phillips, your host for two hours of fantastic music from around the world.
You can hear WorldBeatUK every Wednesday between 7pm and 9pm (UK time) by logging onto www.rhubarbradio.com and I'll bring you my own eclectic selection of old hits, new releases and ones that got away!
I'm going to carry on now with the Brazilian summer feel and this lovely, lilting live offering of samba pagode from the band Turma do Pagode and a track called "Greve de Amor":

(1) 13 "Greve de Amor" 2:31 Turma do Pagode "Turma do Pagode" Samba
--- [CONTINUOUS]---
(2) 14 "Sunshine (Simples Cançao)" (3:05) by Alexandre Lima E Radio Experienza from "Meu Apartamento É Pequeno Mas Tenho O Lado De Fora Para Andar"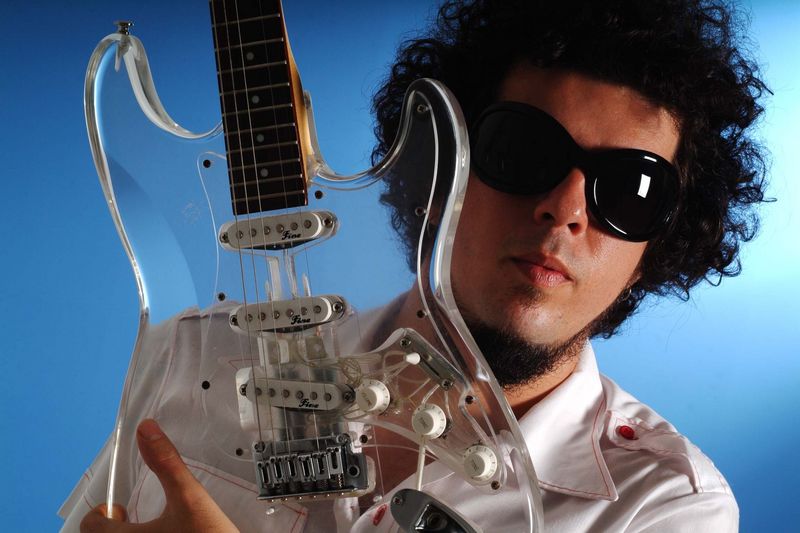 You just heard the a track called "Sunshine (Simples Canção)" by the Brazilian Alexandre Lima e Radio Experienza from his rather awkward but intriguingly entitled album "Meu Apartamento É Pequeno Mas Tenho O Lado De Fora Para Andar" (which translates as 'My apartment is small, but I have the outside bit to walk around in'!).
Ok, let's leave Brazil now and head into a section of the show that I've been planning for a few months now - gradually building a library of tunes I can use in it. This is all about the Fab Four! Yep, that Fab Four - Los Beatles - The Beatles.
Yes, you might well ask, what are they doing in a world music show? Isn't that stretching the boundaries a bit? But folks, this is ME we're talking about! You don't think I'm going to give you the originals do you? No, no, no! Tish, tish! I've lined up half a dozen different versions and mashups that might have you either applauding or wincing in turn. I've no idea. But I like them!
First up we go to Venezuela and one of their great ska bands (yes, Venezuela does have great ska bands!!).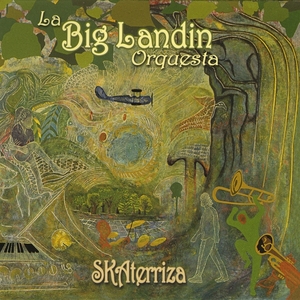 This is La Big Landin Orquesta and from their album "SKAterriza" an early Beatles tune called "I Should Have Known Better".
(3) 15 "I Should Have Known Better" 3:47 La Big Landin Orquesta "SKAterriza" Ska Venezolano
Yeah, ha ha! Well I liked it: "I Should Have Known Better" performed by Venezuela's Big Landin Orchestra.
Incidentally when that was released by the Beatles it became a Number 1 in Norway in 1964.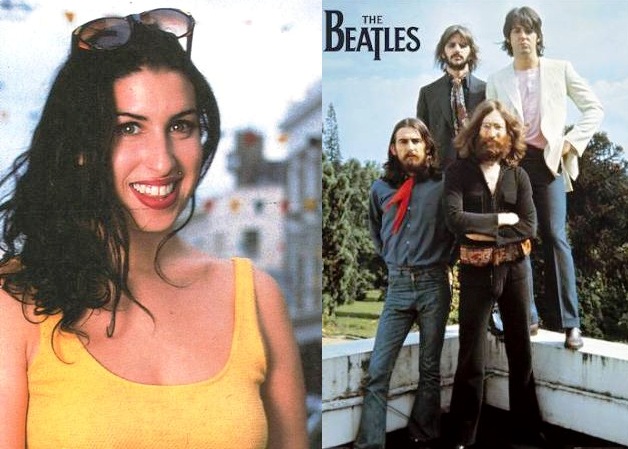 Now inevitably this leads me onto the appalling murders in Norway last week. We can only imagine the horror of such events. It still seems unreal. Just like the States after 9/11, Norway is in a state of shock and fear. And this is the time for people to reach out to others.
This might seem hard to believe, but I'd already programmed this next track into my show the week before the news came out about Oslo and Utoeya and also about the death of Amy Winehouse. So please don't think I'm cashing in with this one - it's pure coincidence but I think a very valid contribution to the show.
As I said above this is a time to come together, look for commonality amongst each other not differences. It's a mash-up by the Brazilian DJ Lucio K and it brings together Amy Winehouse and the Beatles. This is "Come Together Good":
(4) 16 "Come Together Good (DJ LK MASHUP") (4:12) "Beatles vs Amy Winehouse - DJ LK Mashup" Rock/RnB Mashup
--- [CONTINUOUS]---
(5) 17 "Eleanor Rigby (4Centers Remixxxxx)" (3:53) Beatles - Rockstep Mashup
Well there you had a dubstep version of The Beatles' "Eleanor Rigby" remixed by 4Centers. A timely reminder to care for the distressed, mentally ill and lonely.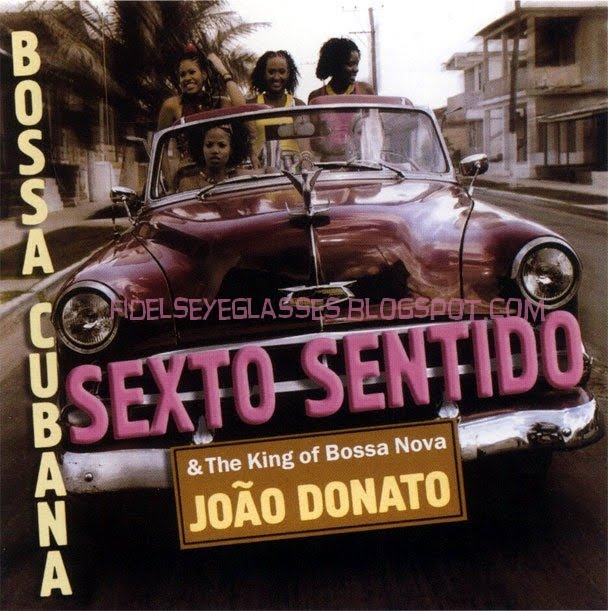 From a song of sadness and loneliness and neglect, to one of love and beauty - "Michelle" - and especially this treatment of it by Sexto Sentido.
Anyone that's heard me play any music by these four Cuban women will have heard me wax lyrical about them. I just love them.
And this tune if ever there was, is a balm for the soul. It's as if honey was made into music.
From their second album "Bossa Cubana" this is Sexto Sentido and "Michelle"
(6) 18 "Michelle" (5:52) Sexto Sentido "Bossa Cubana" Latin
Was that not just perfection on a plate? I defy any vocal group to do better! Aaaaaah!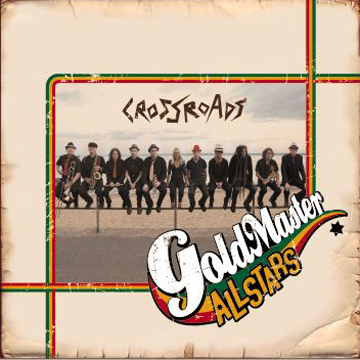 OK, sticking with The Beatles theme still for another couple of numbers this is another tune I love and a version which I think equals the original.
From Southend on Sea this is the UK's very own Goldmaster All Stars - a wonderful reggae and ska band - and their reggae version of "Don't Let Me Down" from their album "Crossroads":
(7) 19 "Don't Let Me Down" (3:48) Goldmaster Allstars "Crossroads" Reggae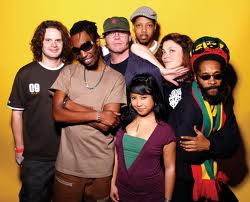 Wasn't that good? Final one now in The Beatles themed section of the show.
This is a band I played last week for Lucy, the Easy Stars All Stars but this time featuring Luciano on vocals.
Here's something that we could all do with: a little help from our friends . . .
(8) 20 "With A Little Help From My Friends" (3:13) Easy Star All-Stars Feat. Luciano "Easy Star's Lonely Hearts Dub Band" Reggae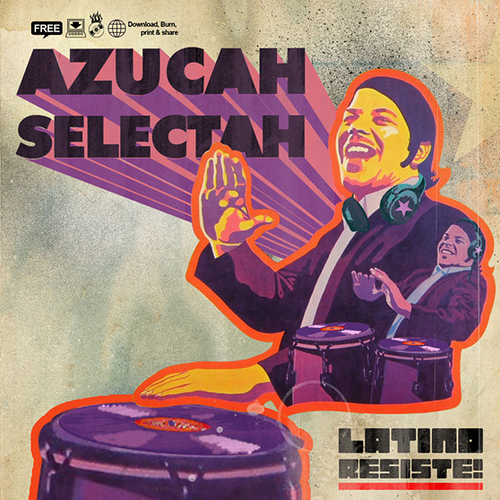 Change of pace now and three remixes in the styles of Latin Funk, Baile Funk and Reggae.
First one is a tune that was well known to any salsero in this country at least who was around in the 90s.
Originally made famous by Juan Luis Guerra and later covered by other artists (including this version here which is from a Venezuelan band - but I don't know which one I'm afraid) and here given a hard-edged latin funk remix by Z-Funkster this is going out to all ex-members of the 90s Brummie latin dance outfit Caramba - "Woman del Callao"
(9) 21 "Woman del Callao" (4:16) Z-Funkster "Azucah Selectah" Latin - Funk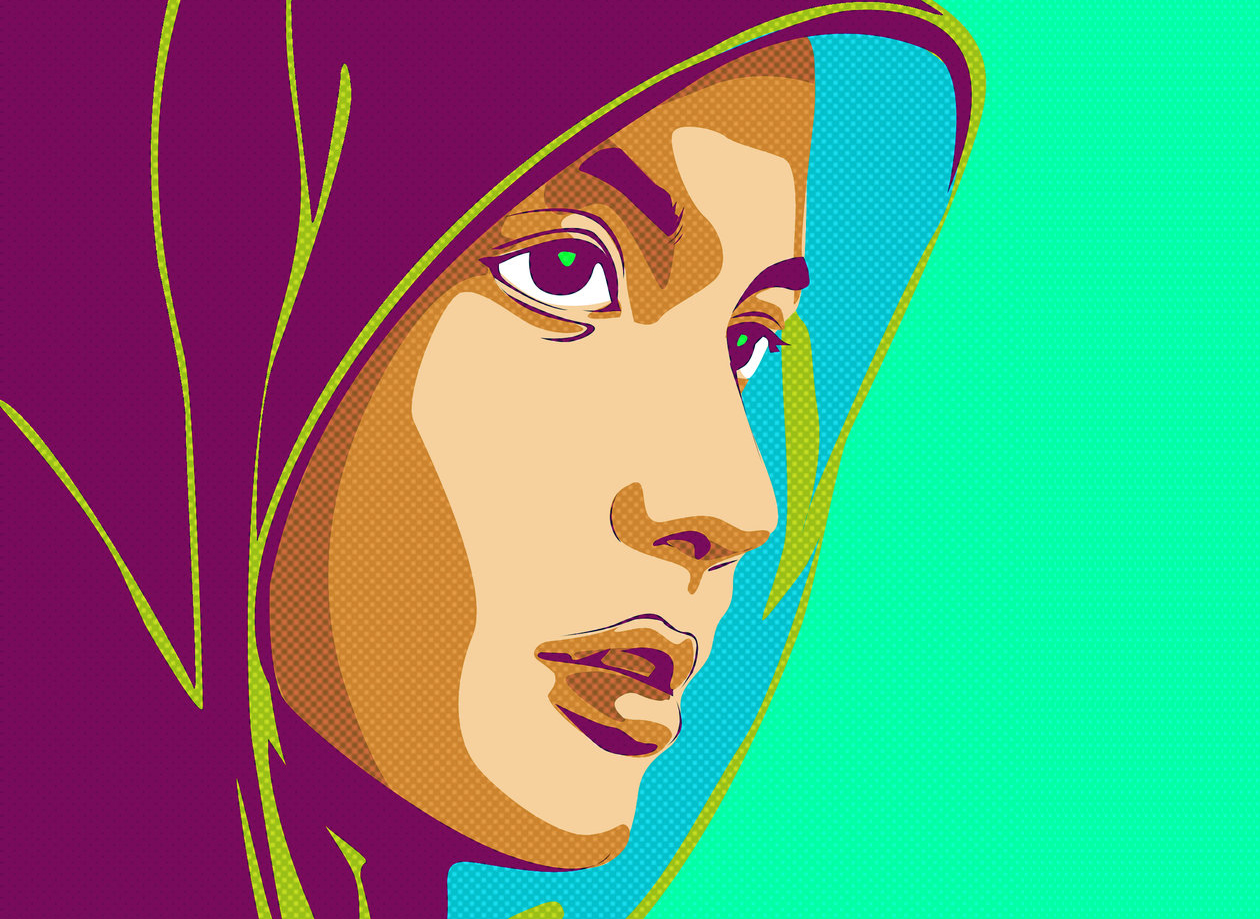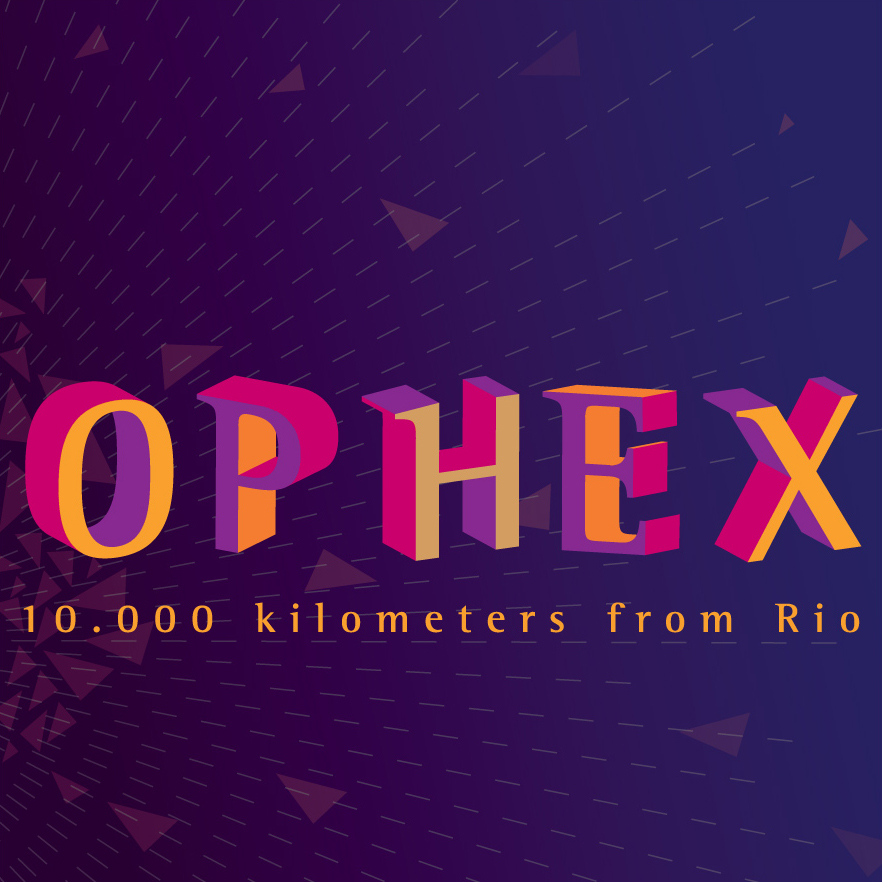 Let's rack it up a gear again.
All the way from Vilnius, Lithuania in the Baltic come the 21 year old remixer Karolis Rimkus aka Ophex.
This is a piece of what is I suppose Lithuanian folk put through Ophex's kitchen blender and inspired by baile funk from the favelas of Brazil. It's certainly different!
(10) 22 "Valkininkai" (2:54) Ophex "10.000 Kilometers From Rio" Baile Funk
Time for goodbyes now:
[Shout outs, reminders and thank yous, etc]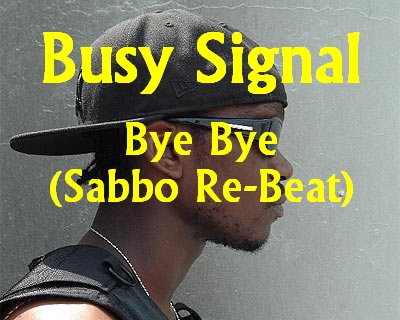 This is a remix by Sabbo of the Everley Brothers hit "Bye Bye Love" mashed up with lyrics from Busy Signal.
So what more can I say but "Bye Bye":
(11) 23 "Bye Bye (Sabbo beat-up)" (3:17) Busy Signal (Sabbo remix) Reggae
Just enough time hopefully to squeeze this one in. DLG and a lovely bachata called "Eres Mi Vida".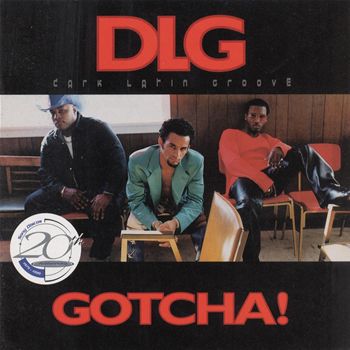 (12) 24 "Eres Mi Vida" (4:52) DLG "Gotcha"
WorldBeatUK (5th Show) - Broadcast Notes (30/3/11)
Tagged with: WorldBeatUK Rhubarb Radio Glyn Phillips Yancouba Diebate Kedjevara Luisa Maita Antonio Zambujo Show of Hands Namgar Myrddin Bongomatik Bombino Sargento Garcia Soundways Jolly Boys Terrakota Cumbancha Slamboree M'siou Rigolitch Zaperoko
Playlist notes for 30th March 2011
1 "JINGLE 1" ("Intro-Mat" by Matchatcha)
Welcome to my fifth WorldBeatUK and the first on the new weekly slot of Wednesday and in the new timeslot of 7-9pm UK time.
Lots of goodies coming up tonight, including . . .
Tuareg Desert Rock from Niger, Baiao from Brazil, Fado from Portugal, Flamenco from Belgium, Dutch R'n'B latino, English Folk, Siberian Folk, Franco-Colombian cumbiaton, Puerto Rican Plena-Guaguanco, Colombian cumbia-guaguanco, Mento from Jamaica, Calypso from Balsall Heath and some absolutely corking Balkan Bangers and Mash-ups to name but a few!
So lock yourself into the station, turn up the speakers and enjoy the ride!
First up tonight is Chris Velan - a Montreal-based singer-songwriter and lawyer who produced a documentary film about a group of refugee musicians from Sierra Leone. Here he teams up with the subject of that film, the oh-so--logically named Sierra Leone's Refugee All Stars, on an almost Paul Simon-esque track (and that's not a criticism) on the Cumbancha label called: "Iñez".
2 "Iñez" - (5.29) - Chris Velan & the Sierra Leone's Refugee All Stars (Cumbancha)
We're staying in Africa for a little while now, and this next track comes from Senegal. It's off a demo sampler from the French label Pure Son'g and features one of their artists, Yancouba Diebate, a wonderful kora player on a lovely piece entitled "Lannaya"
3 "Lannaya" - (4.15) - Yancouba Diebate - (Pure Son'g)
OK, last one now from Africa for a while and this is from the Akwaaba Music label. To mark the 2nd anniversary of their existence they've released a double album called "Chop Our Music - Akwaaba 2 year Anniversary Super Release!" - a CD containing no less than 50 songs gleaned from their roster of artists, many of whom I'd never heard of before - quite a treasure trove of artists and different styles from all over Africa from really traditional sounds to the overtly poppy and from dance dynamite to the ubiquitous hip-hop fusions. The track I've chosen for tonight is by Kedjevara from the Ivory Coast and is an uplifting dance piece called "Tchoucou Tchoucou".
4 "Tchoucou Tchoucou" - (4.19) - Kedjevara - (Akwaaba)
A couple of quick announcements for people who've recently left us for the Great Gig in the Sky, firstly to the 97 year old Pinetop Perkins, American boogie-woogie pianist best known for his stints with Muddy Waters and Robert Nighthawk who was still gigging until very recently and who passed away last week.
And secondly the Brazilian singer/composer/writer and visual artist Lula Côrtes who was best remembered for his collaborations with Zé Ramalho (in particular the legendary album "Paêbirú") as well as his solo work; Lula sadly died from throat cancer last Saturday in Recife aged 61.
However a big shout out for someone who's still very much with us! Birmingham's own Andy Hamilton, Jamaican jazz saxophonist, who's just celebrated his 93rd birthday last week with a couple of gigs and is still to be found playing his own brand of Caribbean Jazz in the Midlands. Long may he do so.
Andy famously used to play for Hollywood legend, Errol Flynn back in Jamaica and near the end of show I've got another Errol Flynn connection with Jamaican mento superstars The Jolly Boys, who actually have Flynn's widow in one of their recent videos . . . So stay locked into WorldBeatUK for that because it's going to be a real treat!
OK, now a treat for lusophones and lusophiles with the next couple of tracks; first up is the rising star of Sao Paulo in Brazil, the beautiful Luisa Maita, who is being championed by the American label Cumbancha.
This version is from last year's hit album "Lero-Lero" (although they've recently released an interesting remix version of the album called funnily enough "Lero Lero Remixed"!), but this is taken from the original; it's a song set to the baiao rhythm of north-eastern Brazil and it's called "Fulaninha" - which roughly translates as 'Jane Doe' to Americans, and translates to us in the UK as "Whatshername"; of course, if you're listening to me from my motherland of the Black Country, it translates as "Wosserfairce"...
5 "Fulaninha" - (3.36) - Luisa Maita - "Lero Lero" (Cumbancha)
. . . CONTINUOUS . . . .
6 "Readers Digest" - (3.27) - Antonio Zambujo (Zouma Records)
You're listening to WorldBeatUK on Rhubarb Radio, with me Glyn Phillips, your host amidst a planetful of world music.
Now, you've just heard the wonderful Portuguese Fado singer, Antonio Zambujo from his last album, "Guia" on the WorldVillage/Harmonia Mundi label and a quirky, whimsical song called, strangely enough, "Readers' Digest". You can read my review of his Copenhagen concert at www.worldmusic.co.uk/reviews and look for Antonio Zambujo.
For those who might not be familiar with it, Readers Digest is - or certainly was - a small pocket sized booklet which contained articles and abridgements of classic stories for people who wanted to increase their knowledge of the world around them and in particular didn't want to look stupid in front of strangers because they hadn't read the most important novels in the English language. They could read these stripped down versions, gen up on the key points and also increase their vocabulary - a sort of original "Dummies Guide to…"
Readers Digest was sold to combat the fear of social embarrassment due to ignorance. This leads me nicely onto the next track which is entitled "Ignorance". It's by Birmingham's very own steel pan virtuoso Jamma who belongs to one of the two main steel pan families in Brum - in this case Balsall Heath's Stewart family which includes his brother Norman (who founded B'ham's most famous steel pan orchestra, The Maestros), Jamma (3 x British Steelpan Solo Champion) and Jamma's son Jamani.
This is a track Jamma first wrote back in the early 90s after an incident where was refused the opportunity to sit in on his steel pan at a local jazz club and mocked by the organiser, because they didn't consider it a real instrument and certainly not a jazz instrument. Jamma wanted to take the steelpan (the only new acoustic instrument to be invented in the 20th Century) out of the stereotypical Caribbean themed event situation (all 'Yellow Bird' and 'Hot Hot Hot') and say this is a valid instrument for soloing in jazz just as much as a sax or guitar. Still he turned adversity into creativity - in this case using the traditional calypso format in its role as social commentary and satire. This is from his album "The Sun" and it's called "Ignorance".

7 "Ignorance" - Jamma - "The Sun"
Next up is a song also about ignorance - or in this case to give its full title: "Arrogance, Ignorance and Greed". This is one of England's finest folk duos, Show of Hands (made up of Steve Knightley and Phil Beer) and their award winning song which garnered them the 2010 BBC Radio 2 Folk Awards' 'Best Original Song' award). It was also featured recently on Andrew Marr's political show on telly and was performed at last Saturday's 'March For The Alternative' down in London.
You could say that Knightley and Beer's song is is a form of English Calypso - certainly in intent if not in form - as Show of Hands deliver a scathing portrait of the current crop of monied ruling classes, Bankers, MPs, City Traders and CEOs who think they can ride roughshod over the majority of ordinary, decent folk, plunge us in to huge debts, recession and redundancy and then run off scot-free to their hedge fund protected lives with obscene bonuses and payoffs and expect the rest of us to bail 'em out. There's a lot of angry people in the world at the moment! This is from their recent album of the same name: "Arrogance, Ignorance and Greed".

8 "Arrogance, Ignorance and Greed" - (5.00) - Show of Hands
OK, let's get away from all this frustration and travel far from the UK, very far and remote indeed. and 8 timezones to the East of Birmingham. Namgar are a band with their origins in Buryatia province in the remote lands of Siberia, East of Lake Baikal and North of Mongolia, a country with whom the Buryatians share many cultural roots. From a land of grassy plains and huge blue skies this great band often fuse a punk energy and rock attitude onto their Buryat and Mongolian music; however this next song of theirs, from their 2008 album "Nomad" finds them in very traditional form as lead singer and founder, Namgar Ayushievna Lhasaranova sings about the "Orphan Camel Colt". Listen out for the beautiful bowed instrument the Morin Huur (or horse-head fiddle in English) as well as the traditional Siberian Jews' Harp and flutes. I'm dedicating this beautiful track to my good friend of over 30 years, Ana Georgievna
9 "Orphan Camel Colt" - (5.36) - Namgar - "Nomad"
I don't know about you but that certainly had my spirit having an out of body experience over the wind-blown steppes of Siberia. Just beautiful.
And since I'm in that mood and we're all now operating on a higher receptive plane, here's a track that just blows me away every time I hear it. You might remember last week's show when I played music from and talked about the amazing Belgian gypsy jazz band, Waso, and the two musical dynasties of the Limberger and de Cauter families that formed the basis of it. Well this comes from the pen of the youngest son of the brilliant multi-instrumentalist Koen de Cauter, Myrddin de Cauter - or to me 'Myrddin' [Welsh pronunciation] since it is the Welsh name for Merlin.
Myrddin grew up exposed to the North and Central European tradition of gypsy music as well as musettes, waltzes and chanson and originally played clarinet with his family; however at an early age he fell in love with flamenco, switched to guitar and became prodigiously talented on it, renowned not just for his stunning guitar technique, but more importantly for the sheer depth of his compositions and performances.
I beg you not to go and put the kettle on for a cup of tea or leave the room for the next 5 minutes and 3 seconds. Just lay back and float away . . . this is music to leave you gasping for breath as you are carried away upon the musical currents, the swells of emotion, and the virtuosic rip-tides that drag you under their spell. Off his 2009 album "Lucia Nieve" on the Zephyrus label this is "Ama".
10 "Ama" - (5.03) - Myrddin - "Lucia Nieve" (Zephyrus)
You can catch Myrddin in London next Tuesday at the Notting Hill Arts Centre. I would dearly love to get him up here to Birmingham at some point; so if any of that has moved you, get in touch and let's make plans somehow.
OK, staying near to Belgium let's go North into Holland and a real find for me - a wonderful piece of R'n'B latino from a band called Bongomatik and a very cool, very funky track called "Adivínalo".
11 "Adivínalo" - (3.02) - Bongomatik
. . . CONTINUOUS . . . .
12 "Miedo y Terror" - (7.38) - Truco y Zaperoko
. . . CONTINUOUS . . . .
13 JINGLE 2
Before the Jingle you heard the sounds of a combination of two great Puerto Rican bands Truco y Zaperoko and a track called "Miedo y Terror" (Fear and Terror) a fantastic track which fuses Cuban rumba guaguanco with the plena tradition of Boricua. I've been a huge fan of Zaperoko's work for a long time and their first two albums are amongst the treasures of my vinyl collection.
OK, moving on now from the lush Caribbean to the harsh dry desert land of Niger in Saharan Africa and this is a track from Tuareg desert rocker Bombino from his brand new album on the Cumbancha label released just over a week ago on the 22nd of March called "Agadez". Soon to become internationally well known via the release of a documentary film about Tuareg culture entitled "Agadez, the Music and the Rebellion" in which he features this is Omara Bombino Mouctar on a track which translates as 'My Love' and is called "Tar Hani".
14 "Tar Hani" - (6.31) - Omara 'Bombino' Moctar - "Agadez" (Cumbancha)
Yeah that sounds like a really interesting album: Bombino from Agadez. And yet another new release on the Cumbancha label. This is a guy I've been a fan of for some years now: Bruno Garcia - better known to his fans in Francophone countries as Sergent Garcia and those in Hispanophone ones as Sargento Garcia! World famous for his trademark salsamuffin sound developed out of mixing Jamaican and Cuban music, for his new album he's immersed himself into the vibrant Colombian music scene with predictably interesting results. The new album's called "Una y Otra Vez" (Time and Time Again) recently released by Cumbancha in this country (but not until May 17th in the Americas) and this track is called "Mi Son, Mi Friend".
15 "Mi Son, Mi Friend" - (4.15) - Sargento Garcia - "Una y Otra Vez" (Cumbancha)
Sticking with Colombia and moving from 21st Century cumbiaton back half a century or so to the golden age of cumbia, this is another track from one of my favourite albums of the moment Soundways' "Cartagena! Curro Fuentes & The Big Band Cumbia & Descarga Sound of Colombia 1962-1972" and a cumbia guaguancó by Puerto Rico y su Combo (Puerto Rico here being the name of a person, not the island) and a real potboiler of a track entitled "La Cumbia del Pescador"
16 "La Cumbia del Pescador" - (4.21) - Puerto Rico y su Combo - "Cartagena!" (Soundways)
. . . CONTINUOUS . . . .
17 "Balk To The Future" - (3.40) - Slamboree
You're tuned into WorldBeatUK on Rhubarb Radio with me Glyn Phillips - 2 hours of the best world music from all over the planet!
You were just listening to the future of Balkan music - a track called "Balk to the Future"! Now there's a Rhubarb Radio connection to that track since it's by a brand new band called Slamboree which includes Birmingham and Rhubarb's very own DJ Marc Reck (alongside DJ Mike Freear) and an all singing, all dancing, all trapeze-artist, circus juggling, band that fuse performance art with live music and dj and vjs to present a multimedia explosion all within one band. Slamboree have to date only just performed their debut gig up in Hebden Bridge to great acclaim. So watch out for them at a venue near you this Spring and Summer.
And since I'm in a Balkanesque mood, how about this. Ever wondered what you'd get if you mashed up the Amsterdam Klezmer Band with British supergroup Queen and Ozzie rockers AC/DC?? Well France's M'siou Rigolitch has. This is "Back in Balk'".
18 "Back in Balk" - (3.16) - M'siou Rigolitch
You know, I can't get enough of M'siou Rigolitch - really loving his stuff at the moment! This is his remix of a Balkan Beat Box tune featuring MacManu and Charly B and it's called "Bulgarian Lioness Call Me"
19 "Bulgarian Lioness Call Me" - (3.51) - Balkan Beat Box
Wasn't that just GLORIOUS!! Oh, yes! Much earlier on in the show I mentioned that we'd be having some Jamaican Mento on the show and that time has arrived. Now then, I love this band. I'll say it again, I love this band. Once more, I LOVE this band!
60 years or more ago, before dancehall, before reggae, before rocksteady, before even ska, there was Mento. Jamaica's national music form - often confused by tourists as calypso. But mento nevertheless and all those years back in Port Antonio a loose group of musicians performed together in various line-ups, to tourists, to locals, to each other, even to Errol Flynn. This gradually coalesced into a band called the Jolly Boys and despite various lineup changes it still exists today even though half of them are septuagenarians, even octagenarians! (you see the power music has to keep us all young!).
Well, I was privileged enough to see them a few months ago right here in Brum at the HMV Institute and you can read all about that gig by going to my world music website: www.worldmusic.co.uk and looking up in the Reviews section for the Jolly Boys. This next track is off their recent album called "Great Expectation" on the Jamaican GeeJam label where the Jollies take iconic tunes from the worlds of rock, pop, punk etc and re-do them mento style; This track in particular sounds as if it was actually written for them; it's enough to send a certain beehived songstress reaching for the bottle . . . Don't worry, you'll recognise it!
20 "Interlude" - (0.23) - The Jolly Boys - "Great Expectation (GeeJam)
. . . CONTINUOUS . . . .
21 "Rehab" (4.35) - The Jolly Boys - "Great Expectation (GeeJam)
Didn't you just love that!! I certainly did! OK, Pretty much at the end of the show now.
This last track is a real treat. Portugal has been putting out some great music recently and this to me is one of those gems. The band's called Terrakota, the track's called "World Massala" from the album of the same name on the Ojo Records label. And it's just that - a real masala of rhythms, flavours and cultures. Enjoy - I know I will!
22 "World Massala" - (4.09) Terrakota - "World Massala" (Ojo Records)
1