WorldBeatUK (26th Show) - Broadcast Notes (14/9/11)
Tagged with: WorldBeatUK Glyn Phillips Flavia Bittencourt Dudu Oliveira Felipe Tauil Brazil Township Dawda Jobarteh Issa Bagayogo Doan Ca Hue Dhoad Gypsies Rajasthan Professor Elemental Ska Maria Pastora Matty Blades Babilak Bah Tabacarana Balkan Hotsteppers AKB
WBUK26 (14/9/11) - SHOWNOTES
1 Intro-Mat (1:47) by Matchatcha from Nyekesse (Melodie)
(0.09)
"This is Rhubarb Radio, I'm Glyn Phillips with WorldBeatUK!
(0.16)
Over the next two hours we'll be exploring music from Mali and Gambia, we'll be paying a visit to South Africa to hear some old Township jazz, sailing the South China Sea to Vietnam and crossing the deserts of Rajasthan to hear the Dhoad Gypsies. We'll be taking on board a little electro-swing and going on down to New Orleans for some some funky-ass jazz courtesy of the Dirty Dozen Brass Band.
Expect also to hear Balkan mashups and remixes with the likes of the Amsterdam Klezmer Band vs the Beastie Boys and DJ Click and La Caravanne Passe;
Pause for music - (0.51 - 1.00)
I've also got some Brazilian Ska, some Aussie Ska, a Brazilian tribute to Amy Winehouse and a little bit of animal magic from the effervescent, and very British, Professor Elemental.
And finally, in the middle of the show more Brazilian beats from artists appearing at this year's inaugural Espirito Brum festival, including experimental percussionist, Babilak Bah, samba-roqueiros Tabacarana and - live in this very studio in about an hour's time - the lusophonic loveliness of Maranhao's Flavia Bittencourt.
So stay tuned, let your mates know what's going on - post them a link on Facebook or similar - and let me take you on a sonic journey around the wonderful world of music . . ."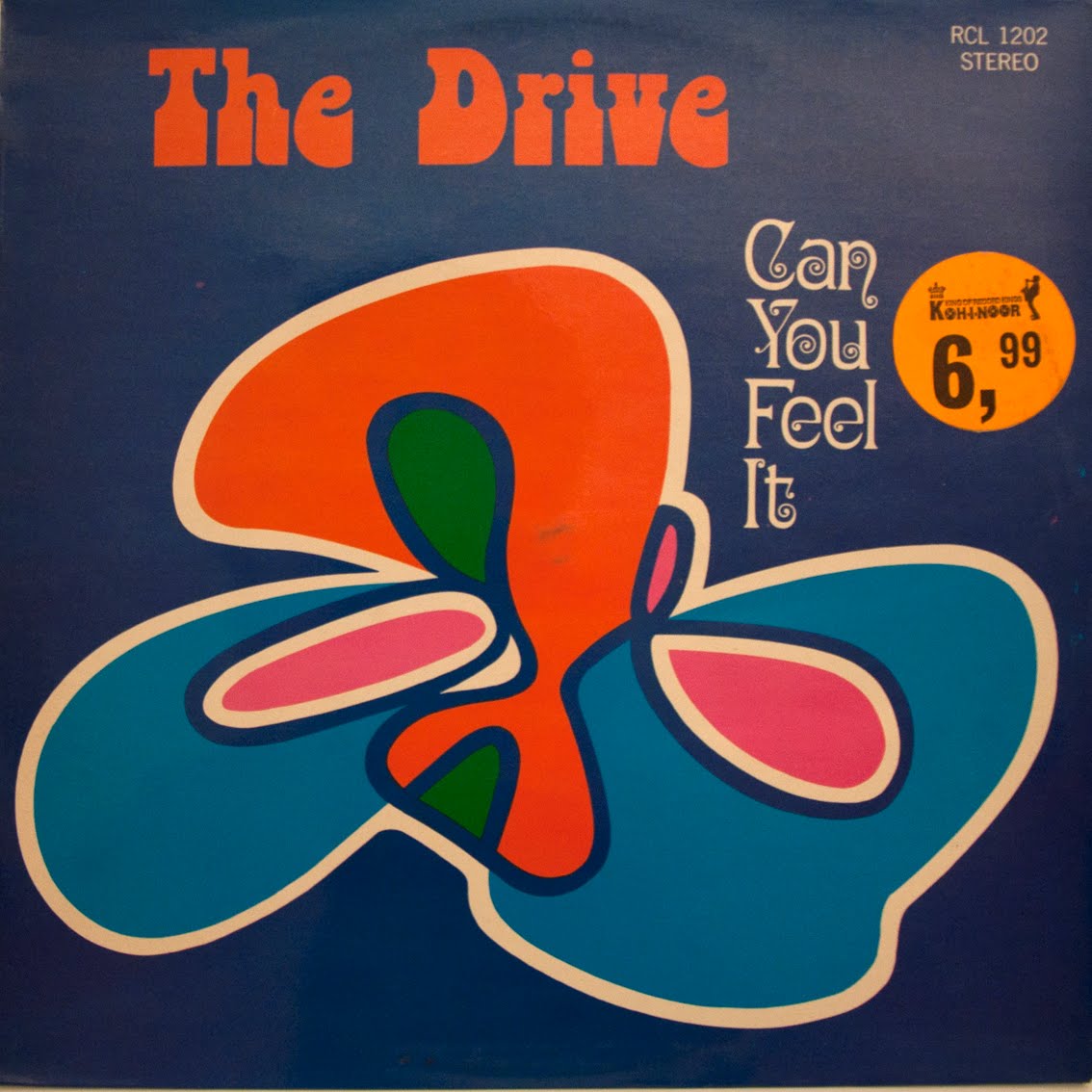 First up, we're going back some decades in time and thousands of miles in distance to South Africa to take in some old township jazz. This is a band called The Drive and a track called "Way Back Fifties"
2 Way Back Fifties (6:14) by The Drive
.
.
Staying in Africa for a couple more numbers now. This is a Gambian artist called Dawda Jobarteh and - from his album, "Northern Light, Gambian Night" - a track called "Samakebalu".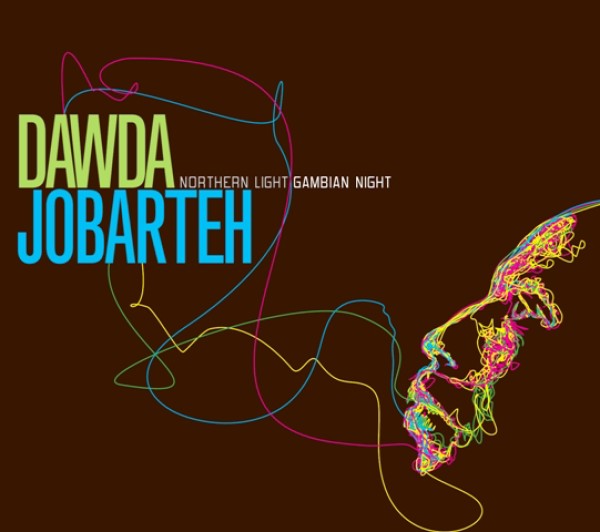 3 Samakebalu (5:24) by Dawda Jobarteh from "Northern Light, Gambian Night"
.
.
.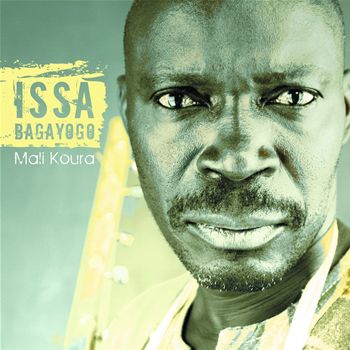 OK, eastwards from the Gambia to the musical behemoth that is Mali and a track from an album called "Mali Koura". This is Issa Bagayogo and "Poye"
4 Poye (4:27) by Issa Bagayogo from "Mali Koura"
.
[CONTINUOUS]
.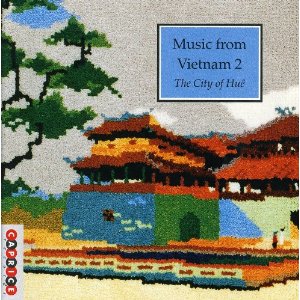 5 Hát Chau Van (5:22) by Doan Ca Hue. A'i Hoa from "Music from Vietnam 2" (Caprice Records)
First you heard Issa Bagayogo from Mali and that was followed by a track called "Hat Chau Chan" by - and I'm not sure how to pronounce this to be honest - Doan Ca Hue. A'i Hoa. Anyway, the track's from an album entitled "Music from Vietnam 2" on Caprice Records.
.
And since we're in Asia, let's travel to Rajasthan in India and the Dhoad Gypsies of Rajasthan who are often to be found touring Europe.
Incidentally, there's a reasonably common consensus now that the gypsy communities of the world all originate from the area of Rajasthan and spread Westward, splitting eventually into two distinct groups upon leaving the Middle East.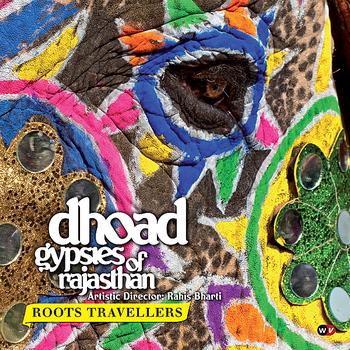 One group took the northern route into Turkey, the Balkans and Eastern and Northern Europe and the other group went via Egypt and North Africa and ended up in Southern Europe. Hence the 'gypsy' epithet, since it was long thought that they came from Egypt. OK, history lesson over! These are the Dhoad Gypsies of Rajasthan and from their album "Roots Travellers" a track entitled "Rajasthani Reggae"
6 Rajasthani Reggae (5:57) by Dhoad Gypsies Of Rajasthan from "Roots Travellers"
"Rajasthani Reggae" by the Dhoad Gypsies of Rajasthan there, from the desert lands of Western India. If you go on up to the mountains and foothills of North-East India however, you're in tea country - and where would we be without a nice cup of tea, eh, what!?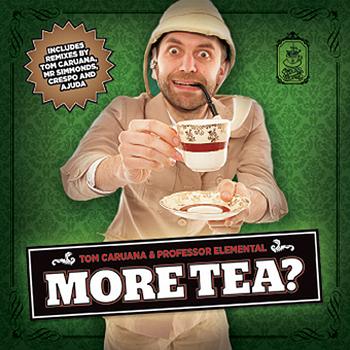 And one of the biggest fans of the Cup of Brown Joy is none other than that eccentric Englishman, Professor Elemental. So here, in a special presentation for a young gentleman called Ewan who I met over the weekend - a lad with impeccable manners and great taste I might add! - I offer you not a cup of finest Darjeeling but an altogether different brew. Here the mad Professor and his monkey butler, Geoffrey, serve us up some "Animal Magic" - and not a Bristolian Zookeeper in sight! Where's Johnny Morris when you need him?
7 Animal Magic (remix) (2:43) by Professor Elemental from "More Tea" (Tea Sea Records)
Hope you enjoyed that Ewan and the rest of the Law clan from Stourport! Ha ha!
OK, and since that was a cauldron-full of animal magic, it's only meet and proper that we stick with the animal connection.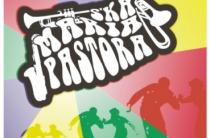 This is a piece of Brazilian Ska in praise of elephants by the band Ska Maria Pastora entitled "Hino do Elefante de Olinda"
8 Hino do Elefante de Olinda (3:31) by Ska Maria Pastora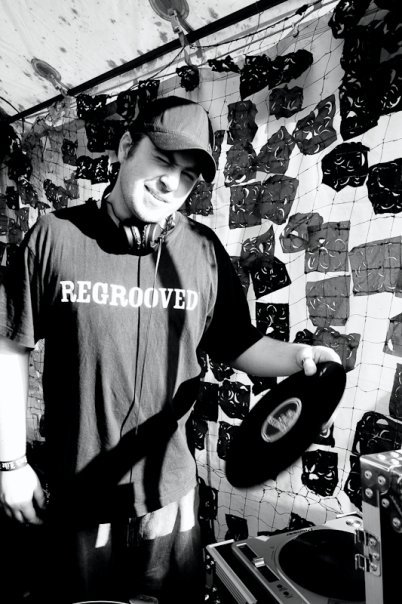 .
[CONTINUOUS]
.
9 I've Gotta Go Home Without You (3:02) by Matty Blades
Yeah, that was "I've Gotta Go Home Without You" by one of my favourite antipodean remixers, Matty Blades.
.
.
And so we move on to talking about this week's Espirito Brum Festival which is taking part in Birmingham from tomorrow onwards.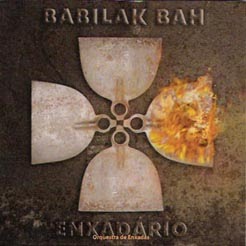 One of the acts taking part is the experimental percussionist Babilak Bah. This is from his album "Enxadario" and it's a track called "Timbril"
10 Timbril (3:56) by Babilak Bah from "Enxadário"
.
.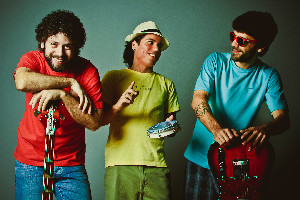 Another act taking part in the Espirito Brum Festival here in Birmingham is the samba-rock band Tabacarana. You can catch them tomorrow at the PST Club in Digbeth. Check the site www.espiritobrum.org for details. This is a track called "Sambalança, Mas Não Cai"
11 Sambalança, Mas Não Cai (4:01) by Tabacarana from "Tabacarana"

[FLAVIA BITTENCOURT LIVE SET HERE!! (included Dudu Oliveira on acoustic guitar and Felipe Tauil on percussion)]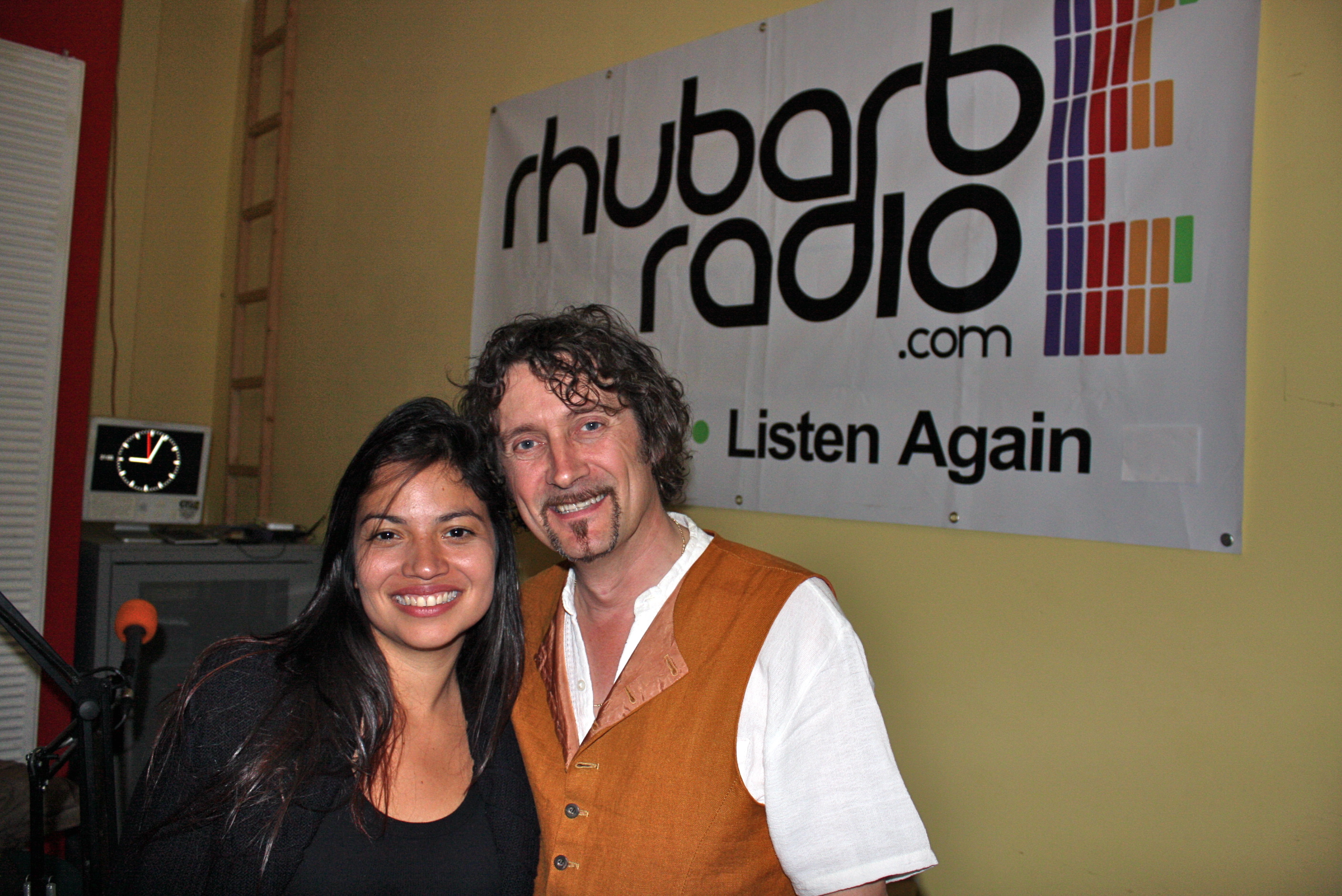 Ok, I've got a REAL treat for you all now! Waiting patiently in the studio is one of the Brazilian artists who's appearing in Birmingham - the beautiful nordestina, Flavia Bittencourt from the city of São Luís in the state of Maranhão in North-Eastern Brazil and two of her musicians.
Welcome to the show, Flavia, Bem Vindo!
Flavia's going to be singing live on the show in a moment to give us a taste of what she does, but first I'd like you (Flavia) to tell our listeners a bit about where you grew up in São Luiz, what it's like there, the kinds of music you used to listen to and how you got into singing.
§
§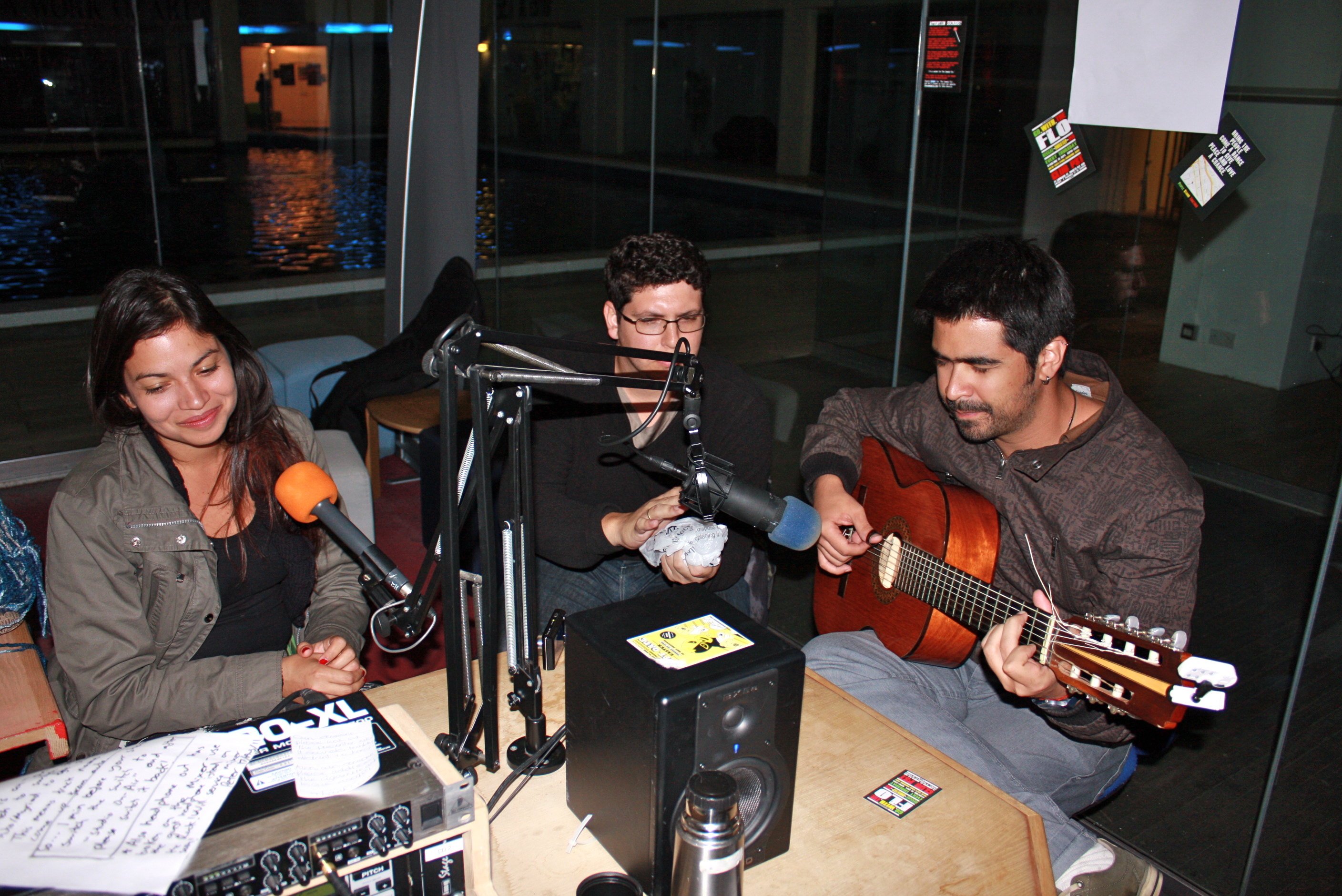 Why the move from Maranhao to Rio de Janeiro?
§
§
Your first album ("Sentido" - which means "Feeling") came out in 2005 to great acclaim - it was nominated for a latin grammy and also for the Premio TIM de Musica. Did you write all the songs yourself?
§
§
Last week on this show I played "Ex-Amor" - which I adore! - from the Sentido album and which received a lot of positive comments from my listeners after I'd played it. To me it seemed like a cross between a Cuban rumba and a bossa - so beautiful.
Would you like to sing us a song from the Sentido album here in the studio?
"Ex Amor": (live)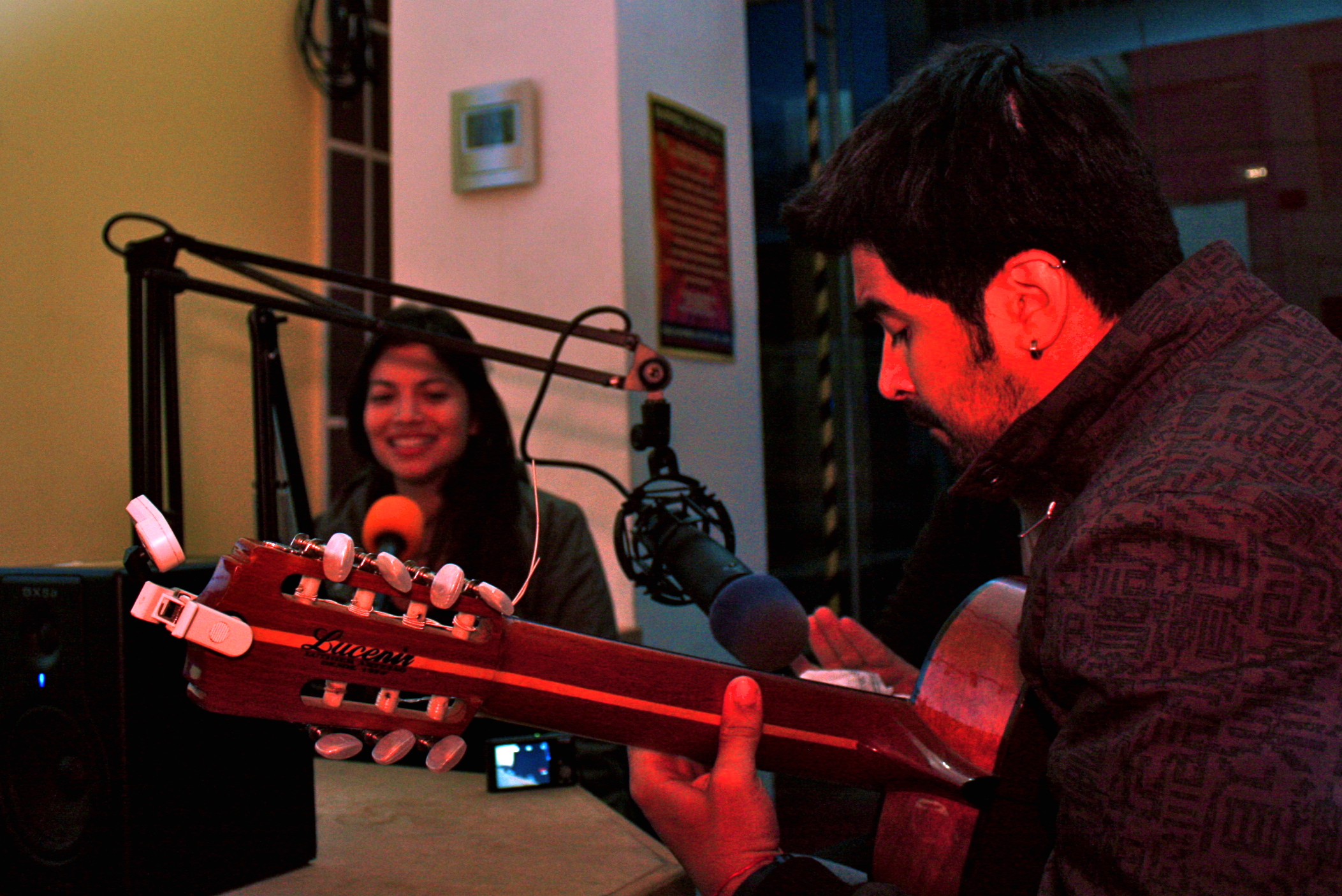 Is this your first time in the UK? I understand that last year you went on a tour through Europe taking in Portugal, France, Italy and Belgium to promote your most recent album, "Todos Domingos" which featured pieces of music exclusively by the musician and composer, Dominguinhos.
Can you tell us about Dominguinhos and his music, how you came to make that album, and why?
§
§
And I think the second piece you're going to perform live for us is from the album, "Todos Domingos". Can you tell us what it's called and what it's about?
§
§
"Lamento Sertanejo": (live)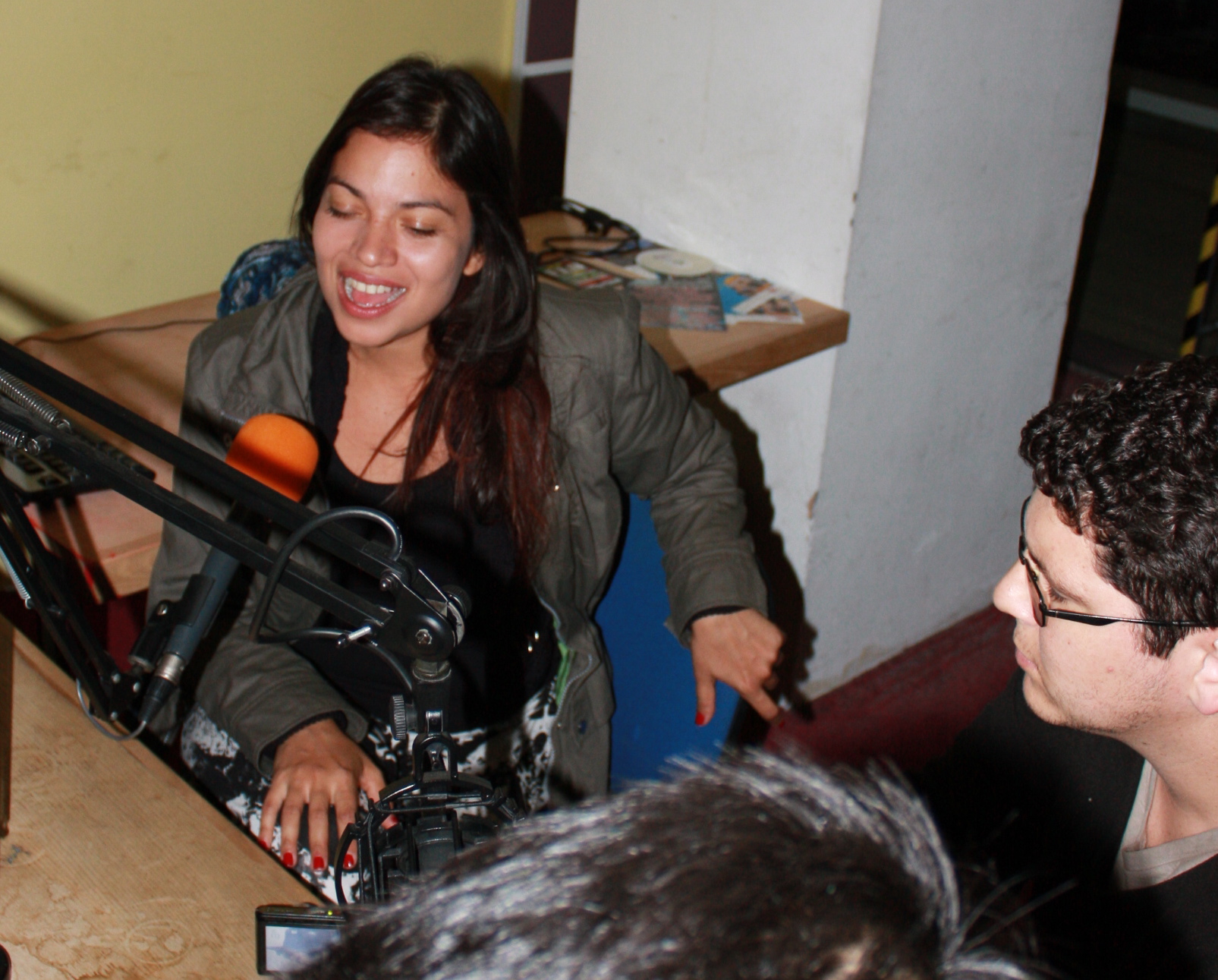 I believe you're putting together your third album now.
Can you tell us a little about that? Who's on it, What it's called, how is it different from the first two albums?
§
§
Where are you going to be performing this week in Birmingham?
§
§

"De Volta Pra Aconchego" (live)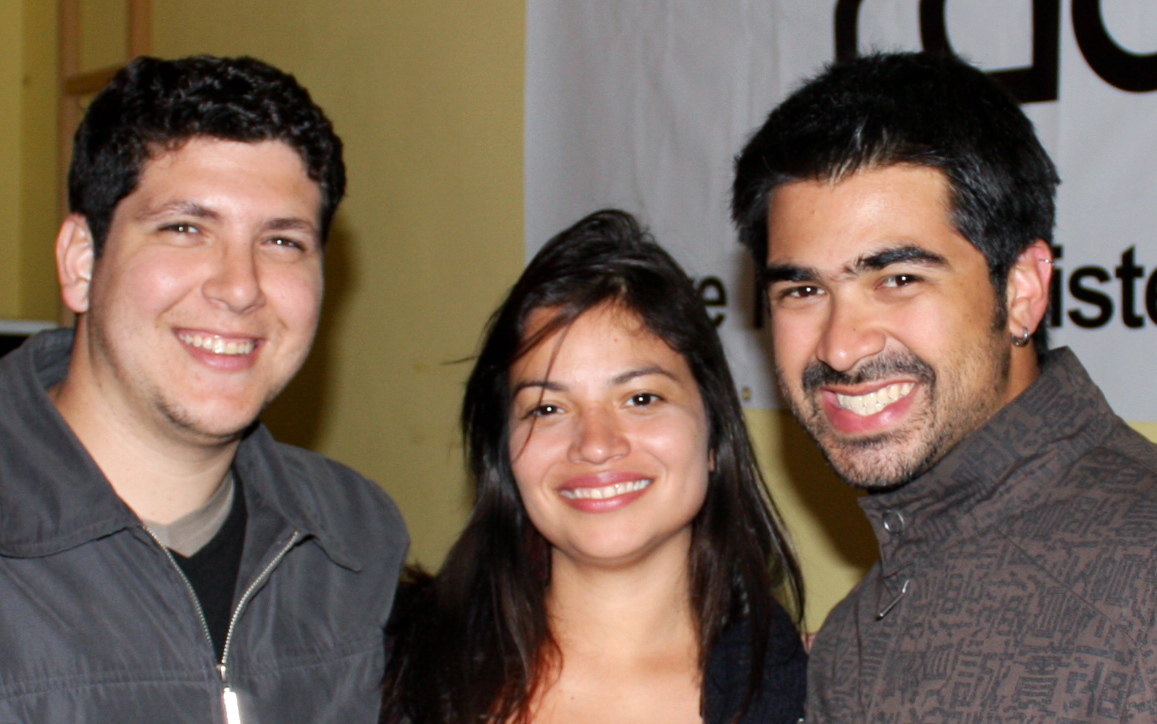 I'd like to thank Flavia and her musicians for coming into the studio this evening. For details of all the events during Espirito Brum you can log onto www.espiritobrum.org and find out.
Now then, today would have been the 28th birthday of the late Amy Winehouse and to mark that, her final recording was released today - a duet with the veteran crooner, Tony Bennett, now aged 85 and still going. The song, jazz classic "Body and Soul" was recorded in March this year at Abbey Road Studios and there's also a video to go with it; it's also part of an album called "Duets II" that Bennet is releasing in the US next week.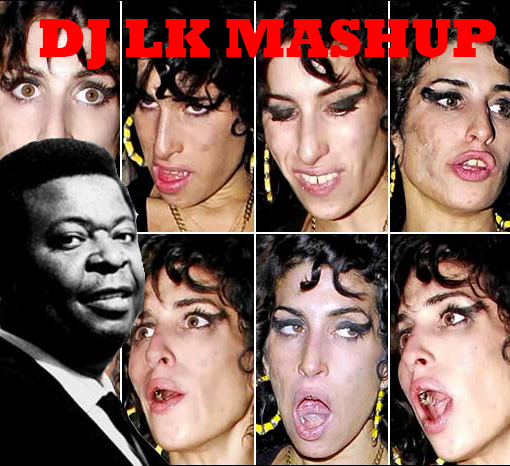 I don't have it, however I'm going to do my own homage to Amy via another collaboration - one she never actually made herself, yet thanks to the wonders of modern technology we can imagine!
This is Amy Winehouse vs the Brazilian Monsueto and a track mashed together by DJ Lucio K from Brazil called "Quero Essa Mulher Assim No Good . . ."
(12) Quero Essa Mulher Assim No Good (DJ LK Mashup) (2:27) by Amy Winehouse vs Monsueto from "Amy in Brasil"
[CONTINUOUS]
(13) Bluebird (3:30) by Odjbox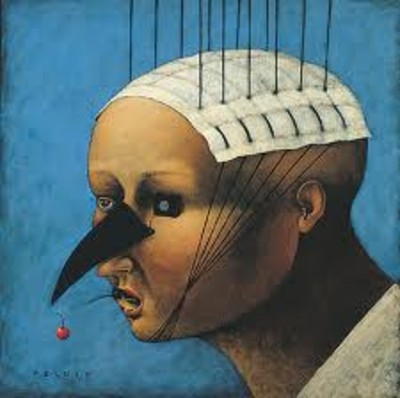 You just heard a piece of electro-swing called "Bluebird" by the mixer Odjbox.
.
.
.
.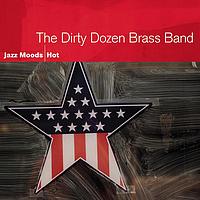 And since I'm in a jazzy mood let's head on down to New Orleans, the home of the Dirty Dozen Brass Band and a bit of jazzy funk called "Don't Drive Drunk".
(14) Don't Drive Drunk (3:19) by Dirty Dozen Brass Band from "Jazz Moods - Hot" (Columbia/Legacy)
.
.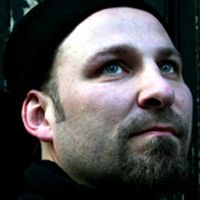 Now, last week I played you a track called "Balkanski Bal" in a version remixed by DJ Supersonico.
This week I'm also going to play a track called "Balkanski Bal" - but this time a remix version by DJ Click from the version by La Caravanne Passe. Opa! Opa!
(15) Balkanski Bal (5:35) by DJ Click / La Caravanne Passe rmx
From a piece of Balkumbian jump-up to some Balkan Mash.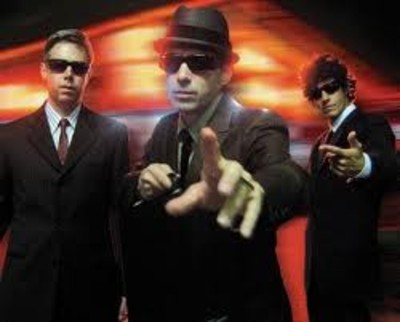 In this case The Balkan Hotsteppers do their business with The Amsterdam Klezmer Band and the Beastie Boys and a track called "Triple Son".
Everybody on to the dancefloor!!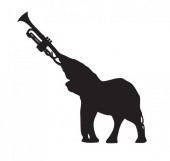 (16) Triple Son (Balkan Hotsteppers) (3:36) by Amsterdam Klezmer Band vs. Beastie Boys
OK that's it. Like to thank the luscious Flavia Bittencourt and her musicians for coming into the studio tonight and playing live for us, Tessa and the Espirito Brum crew for making it happen, and all you lot out there around the world for listening in.
Don't forget WorldBeatUK is on every Wednesday between 7pm and 9pm UK time - spread the word, share the link to Rhubarb Radio and let's get the party started.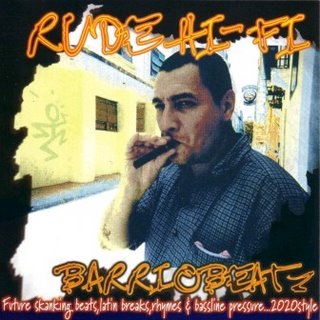 I'm going to leave you with a bit of dancefloor madness, this is Barriobeat and "Ba-Ba-Boom Sound"!
Good Night all!
(17) Ba-Ba-Boom Sound (2:52) by Barriobeat.
.
.
Message from Brazil4 - National Samba Day
Tagged with: Samba Bahia Brazil Salvador Pelourinho Mercado Cultural Sinho Ary Barroso Na Baixa do Sapateiro Luis Monteiro de Costa Black Style Chuva de Perereca Tessa Burwood WorldMusic.co.uk world music pagode
December 2nd was O Dia Nacional do Samba (National Samba Day). I missed it, having just arrived here, and wanted to find out more about it, so I've been doing some research, and asking around. Its origins and motives make an interesting comparison to the Mercado Cultural music festival.
Mercado Cultural is a really interesting concept for a festival – the culmination of a year-round caravan of musicians, producers, managers and cultural representatives from various genres, who travel throughout Brazil and abroad, to perform, discuss and disseminate their work. The aim is to explore the challenges of maintaining a truly fruitful intercultural dialogue. Beyond race and language, this caravan also unites people across the most obvious, yet nuanced and difficult barrier we face today – the socioeconomic divide.
Here in Brazil, this divide is much more difficult to cross, although in recent years the expanding middle class has begun to link the two uncomfortably coexisting worlds – the very rich minority, and the penniless majority. Sharing music is a fascinating, at times problematic, but ultimately positive method of bringing these worlds together. Brazil is, after all, synonymous with samba, and samba evolved from the work songs and spirituals sung by African slaves in Bahia. As I briefly touched on in the previous article, it was the influx of poor Bahian workers into Rio during the late 19th – early 20th century that first brought samba to the ears of well off, white Brazilians.
Sinhô and his contemporaries became the intermediaries between these two cultures, because they were tacitly accepted by both worlds. That said, a good measure of prejudice has always tempered this upper class fascination with samba. Sinhô's derogatory comments on Bahian people, and his willingness to appropriate their music while taking the credit, polarise the dividing line between Bahia and Rio, rich and poor, black and white, through cold rejection.
But there is another, more subtle and ultimately sinister way to exclude a culture, and that is to exoticise and objectify it. While Sinhô stole from Bahian samba singers and claimed their songs for himself, while openly criticising what he saw as an uncultured and backward Bahian race, his contemporary and neighbour Ary Barroso described a scene of sexual longing between a white woman from Rio and a dark skinned man from Salvador, in a city he had never seen. "Na Baixa do Sapateiro" is the story of a woman looking for love in Salvador. She meets a dark skinned Bahian man lazing in the shade in Baixa do Sapateiro, and tries unsuccessfully to seduce him.
Now a busy shopping district between Pelourinho, Saude and Barroquinha, Baixa do Sapateiro was, at one time, the home of an Italian shoe manufacturer – hence the name ('sapateiro' means shoemaker). It's fame spread throughout Brazil when three cinemas ran there simultaneously, and Ary Barroso (who wrote music for film) presumably identified with the area, despite not setting foot in Bahia, let alone Salvador, until years later. Here's a translation of the samba he wrote:
Bahia, happy dark skinned land,
I miss you like mad!
Our Lord of Bomfim,
Find me another man with dark skin
Just the same, just for me.
In Baixa do Sapateiro
I came across one day,
A lazy dark skinned man from Bahia
I asked him for a kiss, he refused
An embrace, and he just smiled
I asked for his hand
He would not give it
And ran away...
Bahia, happy dark skinned land,
I miss you like mad!
Our Lord of Bomfim,
Find me another man with dark skin
Just the same, just for me.
In the 1940s, this samba's fame spread to the ears of a local councillor in Salvador, whose name was Luis Monteiro da Costa. Inspired by the song – or perhaps frustrated, who knows - he founded O Dia Nacional do Samba (National Samba Day.) This day falls on December 2nd, and was originally only celebrated in Salvador – in recognition of samba's origin. More recently, it became a national holiday, and is now celebrated across Brazil.
Meanwhile, 'Na Baixa do Sapateiro' entered decisively into the Brazilian canon, interpreted by famous singers like Elis Regina and João Gilberto. It is emblematic of a vision of Bahia repeated in Brazilian popular music – that Bahian people are docile, lazy and sexually available. Although in the case of this samba, the Bahian man refused such advances, there's something sinister in the air here in Salvador. Sex tourism is rife here, and male prostitution is particularly noticable.
I walk through Terreiro de Jesus in Pelourinho, past the men practicing capoeira in the square and calling out to female tourists. In Praça da Sé, a leather skinned Italian woman drags a local mixed race guy by the hand into the entrance of a hotel. In Baixa do Sapateiro, I hear music blasting from speakers on a pirate CD salesman's truck: a song from Bahian pagode star Black Style's latest album (eponymous), called "Chuva de Perereca" ('It's Raining P**sy'). On the front cover of the CD, Black Style sings to a stadium packed out with screaming female fans. I feel quite embarrassed – more of a prude than I thought :)
Tessa Burwood for WorldMusic.co.uk
Message from Brazil 3 - Sunday Afternoon Telly
Tagged with: Brazil World Music Sinho Fala Meu Louro
This is what a Sunday afternoon in Brazil looks like, through a slightly dodgy gogglebox. What? This little bird can't always be on the wing, you know what I mean? Plus, if I venture outside in this heat, I may evaporate. Pass the remote.
1) Pastor Jonatas Câmara addresses an enormous congregation at Igreja Evangélica Assembléia de Deus no Amazonas ["The Assembly of God Evangelical Church in Amazonas"], on their very own TV channel. In defence of 'o dízimo' (an obligatory payment to the church of ten percent of each worshipper's salary), the charismatic Evangelist preacher affirms, "I don't need your money, God doesn't need your money, but we need it for His Work."
On the church's plans for a new mission across the Atlantic: "Europe is preparing itself for the Antichrist's new global governance. As incredible as it may seem, we are taking God's work to the fallen kingdom that once ruled over Africa. It's interesting to note that, after all those years that Europe spent over in Africa, it is now African missionaries who are taking God's Word to the land of their former aggressors."
He goes on to tell the story of a church he visited in Spain, where a dwindling congregation divided by infighting and lack of resources was "saved" through his intervention, and the adoption of a Cuban missionary. "Ten years later, I returned to the same church to find they had payed back their crippling debts, had a united congregation of 150, and had sent 56 missionaries to Africa." Above Pastor Jonatas's head, the word JESUS is emblazoned in red, and at his feet flashes a telephone number for donations to the church.
2) De Volta Ao Passado ["Return to the Past"] (Rede Recorde)
In front of a live studio audience, the nervous and statuesque Katia from Sergipe is reunited with her first love - Emerson (24), who now works as an analyst in Sao Paulo. They shared a first kiss at the age of 12, under the watchful eye of Emerson's grandmother, and in spite of Katia's strict upbringing. Life led them in separate directions, and now they're reunited thanks to Rede Recorde's Programa do Gugu. Emerson's reaction to Katia is pretty ambivalent - maybe it's because she's about two feet taller than him (my mum calls it "small man syndrome").
3) Fluminense v Guarani (Globo)
Globo is by far the most watched channel in Brazil and part of Rede Globo, the largest broadcaster in Latin American, and the fourth largest in the world. Don't ask me about the football, I have no idea what's going on, all I know is there will be no ad breaks, and that the guy downstairs was so gutted by the score (whatever it was), that he had a little cry. Bless.
4) Meanwhile on 1001 Noites, ["1001 Nights"] it's teleshopping - just what the magpie ordered. The watches are on sale for four payments of £500 or so each, I wonder what it's like at the call centre - with all those rings on the one hand, how do you explain your chosen purchase? Not really my style, so I flick to…
5) De lá pra cá (TVE) A documentary about Sinhô - also known as 'The King of Samba'. Born in Rio in 1888, he was catapulted to fame during carnival of 1920, with his samba "Fala Meu Louro" ["Talk To Me Blondie']. At a time when music from Bahia accompanied economic migrants in search of work in "the marvellous city", it was common knowledge that Sinho covered as many songs as he penned.
He was openly prejudiced against people from Bahia - famously saying, "I like Bahia - it's up there and I'm down here." This attitude must have seemed pretty rich to the Bahian musicians who complained he stole their tunes. In the face of constant accusations of plagiarism, Sinhô remained indignant, and quick-witted: "Samba é como passarinho. É de quem pegar" (Samba is like a little bird. It belongs to whoever catches it.)
(6) Talking of which, check out this video: www.youtube.com/watch - perhaps a nod to The King of Samba and his equivocal take on cultural appropriation.
Phew, well there you have it - football, faith, love, shopping, culture and a tiny pinch of cynicism on a sticky hot Sunday afternoon in Salvador, and I didn't even have to go outside. I wonder what time the telenovelas* start...
[* 'telenovelas' = soap operas]
Tessa Burwood for WorldMusic.co.uk
Festa de Santa Barbara - Photos
Tagged with: Junior Rocha Santa Barbara Salvador Brazil Bahia Rosario dos Pretos Barroquinha Candomble Umbanda Caruru Iansa Ogum Pelourinho orixas Xango
Here are some photos taken at the annual Festa de Santa Barbara, Pelourinho, Salvador, Brazil, to go with the blog below - "Message from Brazil 2 - Viva Santa Barbara (Que Viva Xangô)" - taken by Junior Rocha.
1 The Sao Francisco Church and crossroads
2 Typical Bahian Costumes
3 A 'bahiana' in typical costume
4 Two more Maes da Santo
5 Young girl in bahian costume
6 Statue of St Lazarus being carried on a bed of flowers
7 Mass in the Square
8 Participants in the procession
9 Participants in the procession
10 The Flag of Santa Barbara
Message from Brazil 2 - Viva Santa Barbara! (Que Viva Xangô!)
Tagged with: Santa Barbara Salvador Brazil Bahia Rosario dos Pretos Barroquinha Candomble Umbanda Caruru Iansa Ogum Oaxaguia Pelourinho orixas Xango
On December 4th each year, 'soteropolitanos' (people from Salvador) devoted to Catholicism, Evangelism, Candomble, Umbanda and various other religions come together to celebrate A Festa de Santa Barbara - one of the most popular festivals of Salvador's religious calendar. Today's the day, and it's RIDICULOUSLY HOT! I may actually melt, but hearing about the snow back home, reckon I should keep schtum!
The day begins early at 5am with fireworks at dawn, (I missed this part, for some reason), then there's a mass at Igreja de Nossa Senhora do Rosário dos Pretos (Our Lady of the Black People's Rosary), at 7am.
So many people come from across the city to pray that another mass is then held outside in the square. Here, devotees of Santa Barbara are joined by tourists, street vendors, camera crews and reporters, and almost everyone is wearing bright red and white. These are Santa Barbara's colours, and I wish I'd known - I felt a little embarrassed dressed in green and brown!
In Catholic hagiography Saint Barbara was a Greek who was tortured, mutilated and made to walk naked through the streets, and eventually executed by her own father Maximino Dioscoro, after he discovered her conversion to Christianity. On her way to the prison cell, Barbara asked her guards to break off a cherry tree branch that was yet to flower. She spent the days before her death praying and talking to the angels that she saw in her cell, and on the seventh day, the cherry branch burst into bloom. Barbara took this as a sign that she had chosen the right path, and went calmly to her beheading. Legend has it that the moment her head fell from her body under the axe, a beam of bright light or maybe lightning speared her father from above, killing him instantly.
Santa Barbara is the patron saint of firefighters, so naturally the procession takes a pit stop at the fire station in Barroquinha. She also looks after mountaineers and geologists - I guess there aren't any climbing walls or universities en route. As far as I know, revellers and devotees do not take it in turns to slide down the pole, but in my head that's what happens - I may write a letter to the local council and suggest the idea, what do you reckon?
When the procession arrives at Santa Barbara Market, the crowd is served with a traditional candomble dish called caruru. Made from okra, hot peppers, dried shrimp and palm oil, this simple and tasty dish is made in enormous amounts by communities throughout the city in the run up to December 4th, and there are hotly disputed contests to see who can cook the most, as their sign of devotion to the saint.
[Editor's note: Santa Barbara is however also synonymous with the Warrior God, Xangô, of the Yoruba-derived afro-latin religions Candomble and Umbanda; Xangô's colours are Red and White and he is also the orixa of Thunder and Lightning and virility, likes okra, and wields weapons such as the sword (like Barbara) and in particular the Double-Headed Axe; Xangô is an incredibly popular orixa (being the god of Music and Dance) especially with latin percussionists!].
Intermingled with the figure of Xangô/Santa Barbara is the Candomble goddess Iansã (orixa of hurricane and change). According to one legend, Iansã was once the wife of the blacksmith Ogum, who served Oxaguiã - a powerful king who reigned over an enormous and much disputed land. At Ogum's side, Iansã's powerful breath fed the flames of his forge, so that he could make enough arms for King Oxaguiã to win wars against his enemies. When Oxaguiã paid an honorary visit to Ogum, to congratulate him for his war efforts, he fell instantly in love with the beautiful Iansã, and seduced her into leaving her husband to join him in his castle.
When war came again to Oxaguiã's kingdom, he returned to the blacksmith in need of more arms. Ogum protested that without Iansã by his side, forging so many swords would prove impossible, but the king reassured him that he could fix it. Returning home, he made his stolen mistress climb the highest tower of the castle, from where Iansã found the courage to blow so hard that her breath became a wind, before which the entire kingdom lay prostrate, as Ogum set to work above the fires of his now blazing forge, on the other side of the city. Her breath arrived at his forge at exactly the correct amount to fan the flames. The weapons were made, the war was won, and the king was happy. Not happy enough, apparently, to return Iansã to her rightful and deserving husband, but there's something quite refreshing about an ancient legend involving open and complicit relationships, don't you think?
Anyway, the procession is still going on outside, in fact there are several cavalcades of dancers, brass bands and giant puppets parading around Pelourinho - and more red lycra than you could shake your booty at. I'm off across town to get my some hearty food, outside of this craziness - I feel a plate of caruru and a cheeky slide down the fireman's pole coming on!
Tessa Burwood for WorldMusic.co.uk
Message from Brazil 1 - Vinyl Pelourinho
Tagged with: Brazil Pelourinho Bahia Salvador Planet Music Ajuda 39 MPB musica sertaneja forro samba bossa nova Caetano Veloso Ce Eterna Dimensao Zeca Pagodinho Tessa Burwood WorldMusic.co.uk World Music
This is the first report from our own correspondent Tessa Burwood who's currently out in Brazil. Tess will be sending in her reports as to what she sees, muses and gets up to over the next three weeks. In this one she's arrived in the city of Salvador in Bahia, Northern Brazil (traditionally cited as the most African of all Brazilian states) and set up base in the old slave area of Pelourinho, one of the most culturally vibrant areas of the city:
"Who said music shops were dead?"
"Who said music shops were dead? Planet Music and Ajuda 39 in Pelourinho are in a healthy state.
Avelar began working at Planet Music as a kid, because he spent so much time in there flicking through records that the shop assistant told him to go speak to the boss:
"From shop rat to boss via passion for music - I love my job!"
There's an exhaustive collection of MPB, musica sertaneja, forro, samba, everything you can think of when it comes to the music loving public that pass through Pelourinho. Apparently, the French always ask for bossa nova,
"Just as elegant as they like to think they are," says Avelar with a wry grin.
"German tourists don't like Brazilian music at all. They only buy CDs as presents for the folk back home, hardly even look at the covers or ask any questions. What can I say? They just don't dig us!"
Avelar's favourites include Pink Floyd and Kraftwerk, he knows all the dates of birth of everyone in the former, and listened to the latter when, during the Cold War the airwaves were flooded with American music, and anything deemed transgressive was contraband.
He was pleased to tell me that Caetano Veloso recently made up 500 copies of his seminal album "Ce" on vinyl for his closest 500 friends. Sony have opened a vinyl production unit down south, apparently.....
Round the corner at Ajuda 39, it's a vinyl purist's heaven - as you can see from the photos. Tekko works behind the counter by day and plays samba by night in a band called Eterna Dimensao. They're playing on Sunday in Rio Vermelho, I'm going to check them out. I asked him what was his favourite record in the whole shop, and it seemed he'd been mooning over it all afternoon! Zeca Pagodinho :)
Tomorrow, percussion class at 2pm, who knows where my rhythm's at?! "
Tessa Burwood for WorldMusic.co.uk
[There will be more from Tessa as she moves around Brazil in the next three weeks, including a trip to the remote settlement of São Braz in Bahia state to check out a village whose entire culture has been officially protected by the United Nations. Stay tuned.]
Womex 2010 - Editor's Highlights (Pt 3)
Tagged with: Womex Copenhagen Koncerthuset N'Faly Kouyate LaBrass Banda Blink Bomba Estereo Colombia Karina Buhr Dobet Gnahoré Mabon Wales Henrik Jansberg Baba Zula Denmark Baltic Nordic Emilia Amper Nyckelharpa Brazil Turkey Glyn Phillips Review
This is the third of my Editor's Highlights blogs from Womex 10 - the World Music Expo held in Copenhagen, Denmark last month. It deals with the third day of the expo - Sat 30th Oct 2010.
"... as if a whole battalion of brass bands was invading the hall"
"The daytimes at Womex were spent intensively networking at the Trade Fair, where we met some absolutely fascinating people and organisations; however whilst doing this there were often impromptu musical displays happening around the Forum. N'faly Kouyate, normally with the Afro Celt Sound System, was to be found at the Belgian Walloon stand playing his kora, the gentle sounds rippling out from his corner of the fair; two or three members of LaBrass Banda started a near stampede when they began to play in one of the stands - just they alone sounded as if a whole battalion of brass bands was invading the hall; a trio of what I think were very young musicians from the Lithuania/Latvia/Estonia area played some great music on bagpipes, guitar and tambourine, amongst other musical displays.
In particular a very sotto voce performance on the 'grassy hillock' at the centre of the Forum (in reality a mound of pallets covered over with rolls of real grass!) by the young Nordic folk quartet Blink was especially enjoyable. These "four women from five countries" - their own words - played a beautiful blend of music from their respective traditions, combining the voices of Danish-Norwegian Jullie Hjetland (a girl with a jaw-dropping length of hair in an enormous rope-plait) and the Finnish Lotta Hagfjors, with the Estonian fiddle of Johanna-Adele Jüssi and the Swedish nyckelharpa of the lovely Emilia Amper.
(www.myspace.com/musicblink)
(www.myspace.com/johannaadele)
(www.myspace.com/emiliaamper)
"... an energy level that could power the National Grid."
Sadly, I missed the young Welsh band, Calan, that night at the Koncerthuset (it was the turn of Wales to showcase its best in the offWomex Stage in Studio 2), which was a real pity since I'd very much enjoyed their 2008 album "Bling" and was looking forward to seeing them. However, I was able to catch and photograph the Colombian band Bomba Estéreo, a small band with an energy level that could power the National Grid. There was something about the intensity of the lead singer's performance that meant my camera was absolutely glued to her almost the entire time - even though she moved about so much it was difficult to get any decent pictures. Although they had a full-on punk and rock attitude and definitely a crowd-pleaser if placed in a festival type setting, I wasn't sure afterwards if I was even aware of the actual music they played. Certainly not music to put your feet up to . . .
(www.bombaestereo.com)
Brazilian art-rock-pop singer Karina Buhr's set was marred by the fact that for almost the entire time you couldn't see her, since the only lighting seemed to come from the intense red back-lighting. The whole concert seemed to be given in silhouette. Again I can hardly remember the music, just the frustration of trying to work out what the cat-suited singer was doing with the large blow-up plastic props in her hands that looked huge spiky dumb-bells.
(www.karinabuhr.com.br)
"beautiful voice, graceful movements, and trademark painted face"
On safer ground was the striking Ivorian singer, Dobet Gnahoré, who delivered a show full of confidence, artistry and grace in the main hall of the Koncerthuset (Studio 1). With her beautiful voice, fluid movements, and trademark painted face she held the concentration and the hearts of the packed hall. Too pregnant to safely dance - a big part of her show usually - she had one of the backing singers dance for her - and what a surprise that was. Dobet seated herself on a high stool at the back with the musicians and almost conducted the dance performance with her hands, whilst her singer leapt and swooped and spun and dropped with increasingly wild abandon to the music, getting more energetic and daring as the music took her someplace else. A great show that I wish I was able to see more of. But so many things to cover . . .
(www.dobetgnahore.com)
"A great live act, they were confident, professional and very tight"
Downstairs again to the very bowels of this amazing building and this time to see the last Welsh folk band of the night, Mabon. Although mostly Welsh, their approach is more accurately described as inter-celtic, since they weave many different strands and cultures into their music. Again, another exhilarating performance from a band I'd never seen before and had little idea what to expect. A great live act, they were confident, professional and very tight, accordion, fiddle, bass, guitar and drums working as one. The band's leader and main composer, the accordionist Jamie Smith, managed to dominate the stage even though he barely moved from his spot. Mabon soon had the crowd on their feet and there was a full-scale twmpath going on beneath the enormous Welsh Dragon pinned to the wall at the side of the auditorium. The Welsh supporters were obviously determined to show the rest of the world how to party and linked hands to dance like a huge human snake through the crowd. But Mabon are more than just a great live band; their album "Live at the Grand Pavilion" is as enjoyable played at home alone as it would be performed live at a venue (just close the curtains so the neighbours don't see your dodgy dance moves!).
(www.mabon.org/)
"How much exhilaration can a man take?"

I wandered out of Studio 2, slightly shell-shocked and somehow found myself in Studio 4 where the Nordic Club was based. I seemed to walk into the Danish equivalent of Mabon! Full house and mad dancing everywhere by the home crowd and a band that swung every bit as much as the one I'd just seen. I only found out later that it was the award-winning Danish fiddler Henrik Jansberg and his band (two guitars, double bass and percussionist - cajón, washboard and assorted cymbals and lumps of metal). Again: tight, confident, professional and with an enthusiastic band of supporters egging them on. How much exhilaration can a man take?
(www.jansberg.com/)
"I can hear all the festivals ringing their manager right now…"
Upstairs now to catch Turkish psychebelly trance masters, Baba Zula, the inventors of Oriental Dub. All efforts to pigeon-hole this legendary Anatolian band are pretty much worthless, since they pull in so many influences from psychedelic rock through electro-beat and trance to whistles, spoons, darbuka and electric-saz. Frontman, Murat Ertel, and spoon-clacking, cymbal-basher Levent Atman, both sported impressive moustaches - which got my vote straightaway! Then out came the dancers - whirling around the stage in colourful psychebelly outfits - as if Hawkwind had been transported to Istanbul. The whole show was a full-on audio-visual assault - and Baba Zula most certainly came out the conquering heroes. I can hear all the festivals ringing their manager right now…"
(www.babazula.com)
Glyn Phillips
WorldMusic.co.uk
1