WorldBeatUK (18th Show) - Broadcast Notes (29/6/11)
Tagged with: WorldBeatUK Glyn Phillips Mabon HOME Festival Dartington Thomas Brooman WOMAD WOMEX Fernhill Phil Stanton Rough Guide Coope Boyes Simpson Ian King Professor Elemental Uxia Ceu Seckou Keita Rory McLeod Farka Toure B B King Legouix Max Pashm Zeca Pegadinho
WBUK18 (29/6/11) - SHOWNOTES
WorldBeatUK 7-9pm this evening: Some folkin' good Folk with some folking good folkers, string driven things with veritable kings of African kora and a genuine King of Blues, Galician cuckoos, Brazilian café, Balkan Pashm, Sunflowers from Lola, a cracking Cuban big band, some very Rude Love from Mexico and a gentlemanly tannophile & his orang-utan butler . . .
1 "Intro-Mat" (1:47) by Matchatcha from the album "Nyekesse" (Melodie)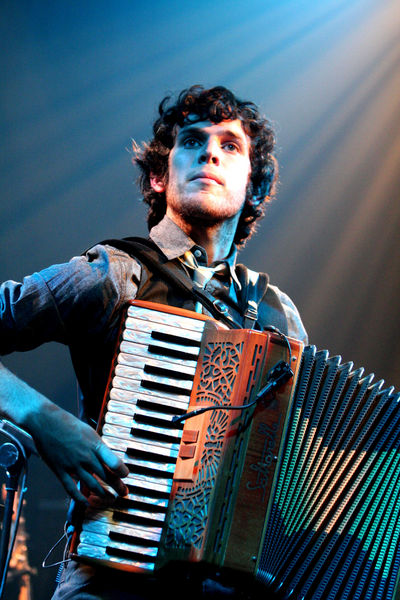 Welcome to the show and first off: Happy 7th Birthday to my youngest son, Lewys! Hope you're having a lovely day! And if it's a birthday that must mean a party! So without further ado, let's join Welsh folkers Mabon for a Schindig!
2 "Schindig" (5:00) by Mabon from the album "Live at the Grand Pavilion"
Yeah that was the Welsh based Mabon - one of the most exciting folk bands on the UK circuit at the moment - I had the pleasure of seeing them last year at the Womex conference in Copenhagen and that was a tune called "Schindig" off their Award Winning album "Live at the Grand Pavilion" released last year. The newly reformed Jamie Smith's Mabon will be playing at Womad in Charlton Park in about four weeks time on the BBC Radio 3 stage. So catch them if you can.

And from one Festival to another. I've recently come back from a brilliant small festival in Devon called the HOME festival which took place at Dartington Hall in Devon over one and a half days. It was co-founded by Thomas Brooman - one of the original founders of Womad - alongside a chap called simply Drum.
The idea behind the HOME festival is to try and present top-flight world music acts in a more intimate setting and in particular to present at least half of the performances completely acoustically. And when I say acoustic - I mean just that: NO amplification whatsoever! Hard to believe? Trust me it worked!
The venue was a 14th century hall in an old manor house and for many of the bands it was their very first time performing without mikes and speakers etc - but it was a resounding success. The audience needed to be silent but it was amazing how quickly everybody adapted.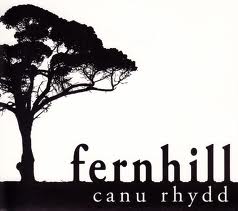 And one of the bands who performed like this were the Welsh folk band "Fernhill". Believe me, a great band to see live - the delicacy of the pieces, the seeming simplicity of the delivery, the strength of the arrangements all combined into a breathtaking concert. I've got to big up the voice of Julie Murphy in particular - in this large, incredibly high medieval hall her voice took on an almost 3-dimensional quality and took flight above our heads.
So here's a flavour of Fernhill. This is from their album "Canu Rhydd" (which roughly translates as freeform poetry) and is a track called "Diddan". Oh and a big thank you to Jane Brace and Katrina Hurford of Dartington for looking after me and my brother - looking forward to next year already.
3 "Diddan" (5.53) by Fernhill from the album "Canu Rhydd"
and from Welsh Folk to English Folk...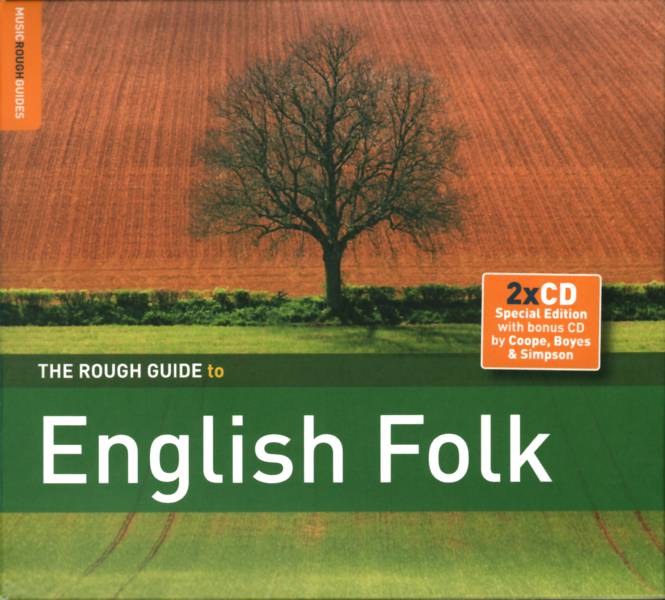 Whilst at Home Festival I met Phil Stanton, the boss of World Music Network (the people that put out the Rough Guide series of CD - and "Introducing…") . There are two new CDs from the RG range, to be released …when?…. - English Folk and Brazilian Cafe.
Explain concept of RG and of the bonus CDs.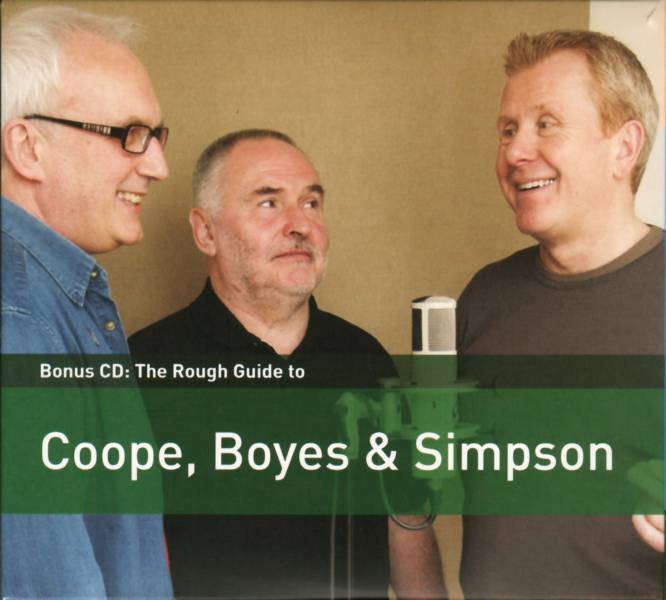 I'm going to deal with the folk album first coz we're still in the British folk section of tonight's show. This track is actually from the bonus CD which comes free with the RG TO EF - and is a compilation devoted to the work of Yorkshire acapella singers Coope, Boyes & Simpson.
- explain about Jerusalem and Froots etc.
This is a short piece called "Uttoxeter Souling Song"
4 "Uttoxeter Souling Song" (1.18) by Coope, Boyes & Simpson from the album "RG To English Folk" (Network)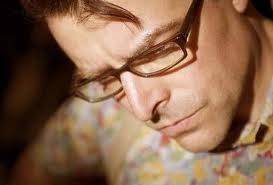 From main album: explain when I first heard this tune (early 80s - Sheffield, Oscar The Frog etc, …
5 "Adieu to Old England" (4.41) by Ian King from the album "RG To English Folk (Network)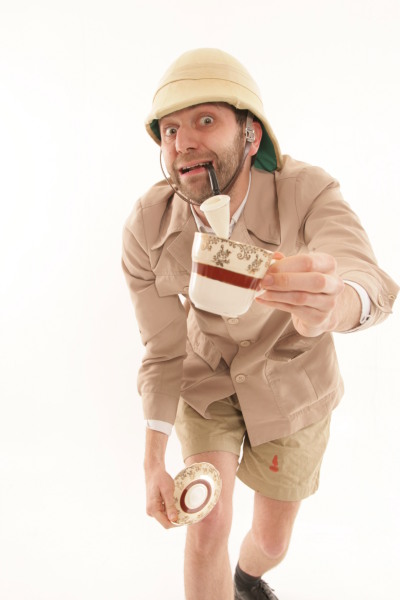 Link from saying goodbye to Old England to the Prof and his quest for the golden frog.
remind people of Prof's website www.professorelemental.com and that the remix album "More Tea" is due out on Monday July 4th…
6 "The Quest for the Golden Frog" (Tom Caruana remix) (3.49) by Professor Elemental from the album "More Tea (Remixes)
.
[CONTINUOUS]
.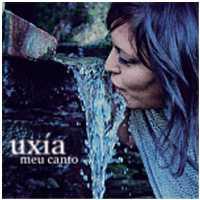 7 "O Cuco a Cantar" (3.26) by Uxia (with Fred Martins) from the album "Meu Canto" (do Fol Musica)
Explain about Uxia - then Brazilian connection, into the second of WM Network's Rough Guides - Brazilian Café (concept about café)
.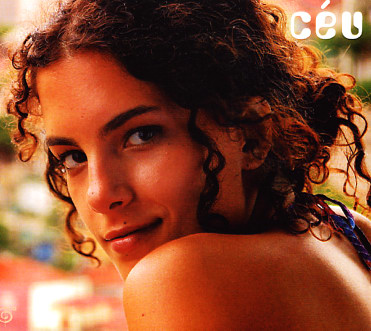 8 "Comadi" (3.33) by Céu from album "RG to Brazilian Café" (Network)
.
.
Mention Home Festival again. . . and Seckou 50% of sales to Red Cross charity. Explain 'Silimbo'.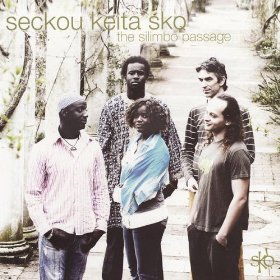 9 "Mande Arabe" (6.08) by Seckou Keita Quintet from the album "The Silimbo Passage" (World Artventures)
Flag up Rory McLeod at the Kitchen Garden Café - Sunday 3rd July - Rory McLeod - Kitchen Garden Cafe, 17 York Road, KH, Bham (World Unlimited) 7.30pm
.
Here's what I said about RORY MCLEOD a few weeks ago, worth repeating:
"He carries with him that same mixture of idiosyncracy and integrity as people like Ash Mandrake, Roy Harper etc. I think it's safe to say that Rory is an underground legend. Described variously as an amazing folk artist, traveller, troubadour extraordinaire and a one-man folk orchestra, Rory plays a multitude of instruments including trombone, harmonica, spoons, djembe, bandorea, guitar, finger-cymbals and tapshoe-driven stomp-box! He's played and recorded with people like Ani Di Franco, Taj Mahal, Kathryn Tickell and Ali Farka Toure amongst many others.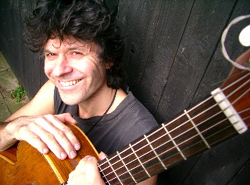 I had the pleasure of performing with him back in the 90s right here in Birmingham - a great musician, and a true gent to boot. Luckily for us here in Brum he's come down from the Orkneys and will be performing on Sunday 3rd July at the Kitchen Garden Café, Kings Heath, courtesy of World Unlimited.
I urge you to go along - you will be drawn into his unique world and emerge with your senses buzzing."
10 "Going Song" (5.52) by Rory McLeod from the album "Travelling Home" (Cooking Vinyl)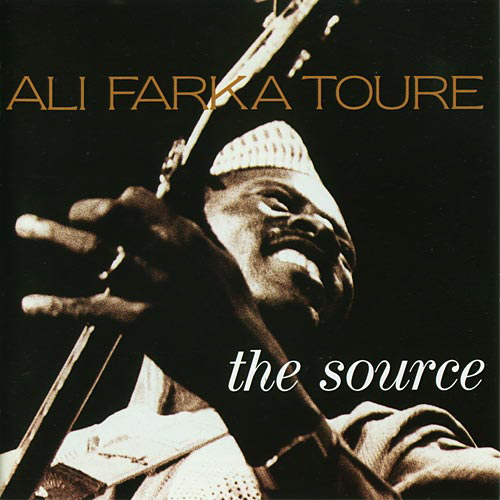 Here's Rory with Ali Farka Toure:
11 "Roucky" (8:19) by Ali Farka Touré from the album "The Source"
The Source = the source of the blues and here's how most of us remember the blues - BB King and the "Thrill is Gone"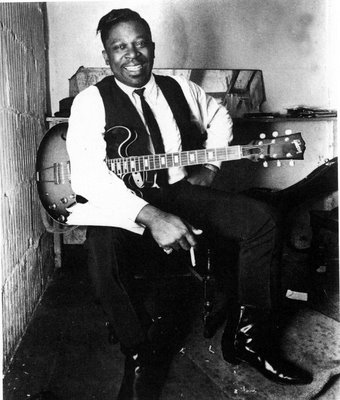 12 "The Thrill is Gone" (4:58) by B.B.King from the album "The Best Of Blues"
.
.
.
.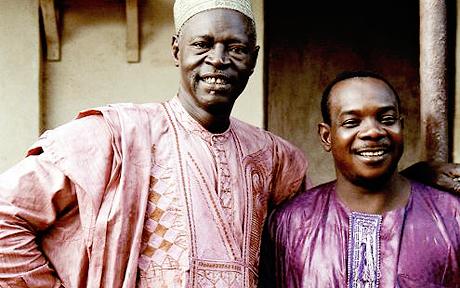 Back to Africa and Ali Farka Toure - combined with the King of Kora, Toumani Diabate - the last album they recorded together ...
13 "Sabu Yerkoy" (4:09) by Ali Farka Touré & Toumani Diabaté from the album "Ali & Toumani" (World Circuit)
FLAG UP: Monday 4th July - Vieux Farka Toure - UK release, new album "The Secret" on Six Degrees Records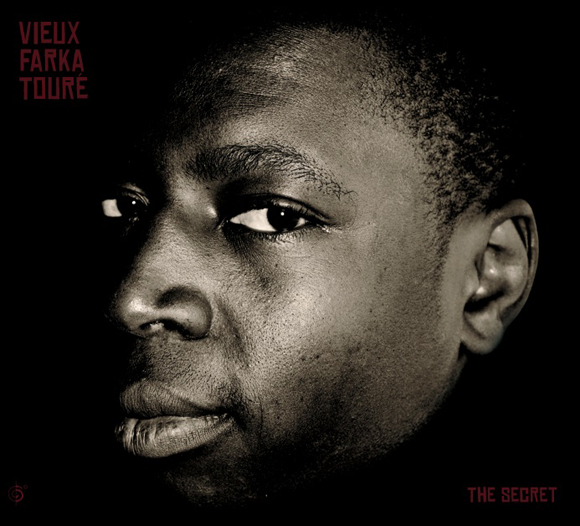 14 "The Secret" (6:51) by Vieux Farka Touré from the album "The Secret"
.
.
.
[CHANGE THE CD!!]
- - - - - - - - - - - - - - - - - - - - - - - - - - - -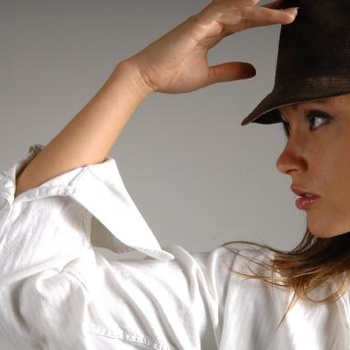 Change of mood and pace - leave Africa and come back to the UK - explain about Alexandra and her fusion stuff - here more latiny
(1) 15 "Time to Go" (3:33) by Alexandra Legouix & the Sunflowers from the album "Lola"
Flag up SUBVERT at the W&H: this Saturday 2nd July- Johnny Kowalski and the Sexy Weirdos (Balkan Gypsy with brass and fiddle, and the Damnbusters (Ska Classics), Lobster (Ska/punk, Sam Maloney (acoustic) plus DJs… 8 til late (£2 b4 10pm / £4).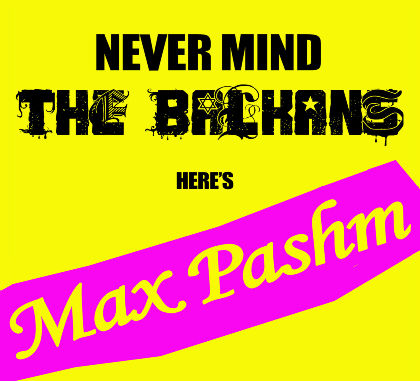 Balkan bit leads into Max Pashm (& replug Home Fest)
(2) 16 "Manea K" (4.47) by Max Pashm from the album "Never Mind the Balkans"
[CONTINUOUS]
.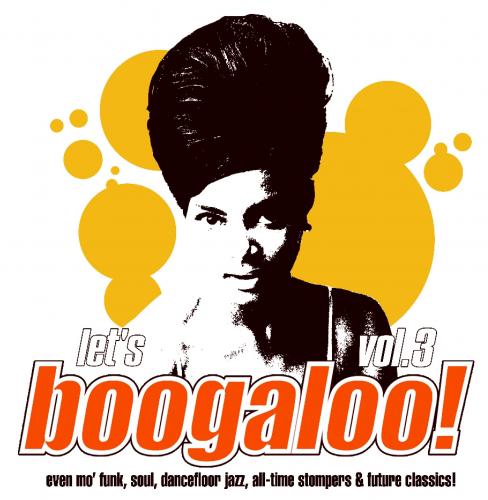 (3) 17 "Gettin Down" (3.06) by The Brand New Rhythm from the album "Let's Boogaloo Vol 3"
Last one just a bit of fun - no plugs to do for the rest of the night; so over to Brazil first for Zeca Pagodinho and his song "Vai Vadiar" which roughly translates as 'going astray'.
.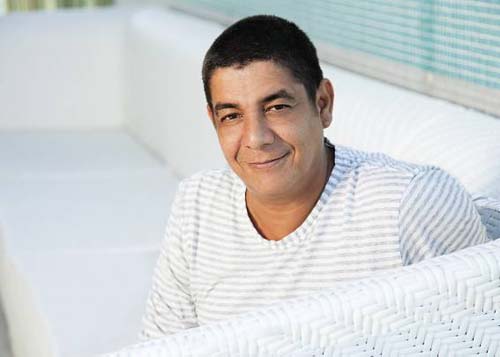 (4) 18 "Vai Vadiar" (4.07) by Zeca Pagodinho from the album "Serie Sem Limite" ()
.
.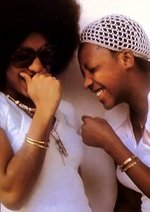 (5) 19 "Rude Love" (4.57) by Althea & Donna vs Rihanna (Outsider 8301 remix)
.
.
.
[SHOUTOUTS, thank yous, announcements, etc]
Happy Birthday to Lewys!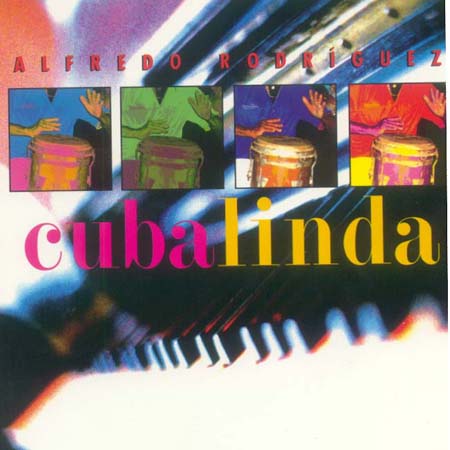 (6) 20 "Tumbao a Peruchin" (4.40) by Alfredo Rodriguez from the album "Cuba Linda" (Hannibal / Rykodisc 1996)
WorldBeatUK (16th Show) - Broadcast Notes (15/6/11)
Tagged with: WorldBeatUK Glyn Phillips Battlefield Band Rachel Harrington Tanja Tzarovska Perunika Trio Nisos Max Pashm Quiné Kerieva Krar Collective Samuel Yirga Krosscolor Sierra Leone Refugee All Stars Cumbancha Brassafrik Barriobeat Saa Andrew Dartington Home
WBUK16 (15/6/11) - SHOWNOTES

1 "Intro-Mat"by Matchatcha from the album "Nyekesse" (Melodie)
Hi there! You're listening to WorldBeatUK on Rhubarb Radio - I'm Glyn Phillips and I've got two hours of great music lined up for you this evening -including: electroswing from Italy, acapella from Bulgaria, Greco-Turkish fusion from the Czech Republic and americana from, well, America!
There's also a Macedonian chanteuse who sings in English, a British gypsy who sings in Roma, a Portuguese percussionist steeped in Mozambican rhythms, electrified Ethiopian harp, dancehall reggae from Sierra Leone via Canada, soukous from Sierra Leone via the USA and more latino-balkan fusions than you can shake a brass band at!
If that wasn't enough, I've some drum'n'brass afrofusion from Belgium, wonderful ethiojazz from Addis Abbaba, a focus on the music of South America's only English-speaking country Guyana (both jazz and reggae) and the UK's Ska Cubano and DJ Max Pashm jump aboard the Orient Express!
But before all that, welcome to the show and straight up I'm previewing a forthcoming new album from Scotland's famous folkers - and torchholders for over four four decades for Caledonian Celtic music - The Battlefield Band.
The Battlefielders have recently recruited a new member, multi-instrumentalist highlander, Ewen Henderson and is mostly, as you would expect, traditional Scottish folk music. And very good it is too, although they also do an interesting reinterpretation of an Otis Redding Soul classic, "That's How Strong My Love Is" as well as tunes from Ireland and Brittany.
The album, called "Line Up" is due to be released on July 25th this year and is on the Temple Records label This is the opening track - a medley of three tunes: "Raigmore", "Long Run" and "The Clansmen Mourning":
2 "Raigmore / Long Run/ The Clansmen Mourning" by the Battlefield Band from album "Line Up") - www.battlefieldband.co.uk
The term 'americana' has gained a lot of credence recently as a catch-all for american folk music both modern and traditional. And there's nothing wrong with that; like terms such as 'world music' and 'salsa' and 'jazz', it's a useful thumbnail label when approaching an unfamiliar and vast musical territory, or equally for beginning to market and promote complex musical and cultural developments to people who otherwise might run a mile.
Oregon-raised Rachel Harrington's music can be said to encompass many aspects of 'americana' - from traditional folk tunes brought over from Europe and American country laments, to gospel, bluegrass and modern acoustic tales.
Rachel (who by the way has a loyal following over here in the UK due to her acclaimed live performances and is also a close friend of Lindisfarne's Rod Clements) sings, plays guitar and also guitjo - yes, that's right, a guitjo: a cross between a guitar and a banjo! I actually own one - I can't play it, but it makes me feel good just knowing I've got one!
This is from her first album "City of Refuge" (Skinny Dennis Records) - a jaunty little tune to get you tapping your feet, called "Truman".
3 "Truman" by Rachel Harrington from the album "City of Refuge" (Skinny Dennis Records)
Incidentally the album that the last tune was taken from - "City of Refuge" - has been described as "a homage to the people who have slipped through the cracks of modern music: dreamers, thieves, drunkards, sinners and good-old fashioned romantics". You can find out more about Rachel Harrington at her website: www.rachelharrington.net.
Rachel's got a new album out at the moment called "Celilo Falls" (Skinny Dennis Records) and from that I've chosen a track called "House of Cards":
4 "House of Cards" by Rachel Harrington (Celilo Falls)
Macedonian singer/songwriter, Tanja Tzarovska, released her latest album "No Record of Wrong" last month. It's sung entirely in English, has some covers of tunes by people like Nick Drake and Leonard Cohen, etc, but also has elements of East European music floating through it, like a scent caught on the wind. This track is called simply "Home".
5 "Home" by Tanja Tzarovska from the album "No Record of Wrong" (Amaris River/Cadiz Music)
To the east of of the mountainous state of Macedonia, lies Bulgaria and from there we come across a wonderful tradition of choral acapella groups - especially all-female ones. Going back in the 80s and 90s Bulgarian and East European female groups were all the rage in world music circles (think Trio Bulgarka for instance), but you don't hear them so often now, but here's your chance to see what all the fuss was about.
This is a young Bulgarian group called Perunika Trio. Their name stems from the Slavic god of Thunder, Perun and his beautiful young wife Perunika, so beautiful that the Slavs named the Iris after her. The Perunika Trio are well named - and that's all I'm saying on that point.
Musically, they perform perfect harmonies and hauntingly evocative pieces from the great slavic traditions of Bulgaria, Macedonia and Russia. The girls are based in London now, but that doesn't detract from the sonic pictures they create of the great plains, vast forests and mountain ranges of Eastern Europe.
They are on extensive tour of the UK this Summer so look out for them - I shall be looking forward to hearing them at the HOME Festival at Dartington, Devon (Fri 24th and Sat 25th June). This is from their album "Introducing… Perunika Trio" and it's a track called "Rekoh Ti, Tsone":
6 "Rekoh Ti, Tsone" by the Perunika Trio from the album "Introducing… Perunika Trio" (World Music Network)
And of course, south of Macedonia and Bulgaria lie Greece and Turkey and it's from here and Asia Minor in general that the next band draw their inspiration. Nisos are a relatively new band formed originally by clarinettist and composer Nikos Koulouris and percussionist and kaval player Tomas Rossi. The name Nisos means 'island' in Greek and refers to the physical and cultural isolation of where the band currently resides in the Czech Republic, far away from their homelands.
However, they carried their passion for the Greek and Byzantine music and culture of Asia Minor with them and have since added lyricist and vocalist Sofia Prusali as well as members who play bouzouki, saz, ney, oud, bass, and Cretan Lyre and Cretan Lute. Their professed aim is to speak to the heart by the means of music, regardless of the language. You be the judge. This track is called "Piji" from their album "Nisos":
7 "Piji" by Nisos from the album "Nisos"
A final geographical link now in my Eurasian chain: the engine's steaming, the luggage is firmly strapped onto the racks and the guard's got his whistle to his lips! All aboard! This is the Night Train to Istambul!!
8 "Istambul (Not Constantinople) (Max Pashm remix) - Ska Cubano - "Ajiaco! the Remix Album"
Well, I enjoyed the ride anyway! That was a 21st Century version of the 1930s classic "Istanbul (Not Constantinople)", here performed by Ska Cubano but given a remake-over by veteran British remixer Max Pashm, who I'm also looking forward to seeing at the Home Festival in Devon in a couple of weeks.
Now then, from Portugal, Joaquim Teles aka Quiné is a percussionist and composer. This next track is from his 2008 debut solo album called "Da Côr Da Madeira" which loosely refers to 'wood-coloured music', in which Quiné uses the Timbila (a Mozambican xylophone) amongst other organic woody sounds to take us on a percussive fusion journey from Portugal to Mozambique. Also on the album are the flautist Paulo Marinho and a quartet of backing vocals. This is called "Maputos"
9 "Maputos" by Quiné from the album "Da Côr Da Madeira" (Quiné - 2008)
Don't forget you're tuned into Rhubarb Radio transmitting from theCustard Factory in Birmingham, England. My name's Glyn Phillips and you're listening to WorldBeatUK a weekly journey around the globe in search of the best in world music and the sorts of sounds you wouldn't normally come across on the radio. Don't forget to join me every Wednesday 7-9pm as I take you around the world in weighty grooves.
Now, over the last couple of weeks I've mentioned the Celebrating Sanctuary Festival to be held in London on 19th June on the South Bank as part of Refugee Week, and I've ben playing music from some of the musicians taking part in that. Well, to round off my focus on that I've got a couple of tracks lined up.
First off is one of the new voices of the UK Roma scene, Kerieva who I understand is of mixed Irish Romany and Manouche gypsy descent. You can find out more about her and the issues she's passionate about as well as her music at these two sites: www.kerieva.blogspot.com and www.soundcloud.com/kerieva.
Kerieva often sings in Romany and this one's no exception. It's from her 2010 album "Stand Aside" on Rala Records and besides Kerieva on vocals, strings, guitar, tacaneo, palmas, harmonium, accordion and Irish harp, the album features Indo-jazzer Arun Ghosh on programming, keys, and clarinet, Rastko Rasic on drums and Dr Das on bass. This is called "Ceraina" (Chera-INa)

(1) 10 "Ceraina" by Kerieva from the album "Stand Aside" (Rala Records CD001 June 2010)
[CONTINUOUS]
(2) 11 "Gurugenya" by the Krar Collective from the album
And that last track was also by a group playing at the Celebrating Sanctuary Festival in London this weekend, the Krar Collective, originally from Ethiopia and now based in London. The krar refers to the Ethiopian harp played there by Temesgen Taraken and with the traditional kebero drums played by Amare Mulugeta and vocals by Genet Asefa. That track was called "Gurugenya".
And from that funky and electrified, but still quite traditional Ethiopian performance to some right on the money Ethiopian jazz with a dub sensibility.
This is the excellent young Ethiopian pianist Samuel Yirga, who's part of the brilliant Dub Colossus who I'm very excited about indeed (and have been booked for this year's Womad at Charlton Park). Samuel's due to release an album in his own name later on in the year called the Habasha Sessions, so here's a little taster of how it might sound. This track is called "Habasha Diaspora (Addis Piano Mix)" and I'm majorly loving it! You've been told!
(3) 12 Habasha Diaspora (Addis Piano Mix) by Samuel Yirga
[CONTINUOUS]
(4) 13 "Jazz" by Colgrain Whyte
And from one piece of great ethiopian jazziness to a slice of Guyanese jazz pan heaven. That last track was by a steelpan jazzman by the name of Colgrain Whyte who hails from Guyana in South America.
Now Guyana's one of those countries that many people are not sure where exactly it is or really anything about it. You could be mistaken for thinking it's in the Caribbean, but it's actually far away on the Northeastern coast of South America facing the North Atlantic and sandwiched between Venezuela, Brazil and the former Dutch colony of Suriname.
But it seems to look towards the English-speaking Caribbean islands rather than it's Spanish, Portuguese and Dutch-speaking neighbours for cultural influence. And so soca and reggae are very much in evidence in this large English-speaking outpost as well as indo-guyanese chutney music.
The next track is by Eze Rockliffe also from Guyana and it's a lovely piece of laid-back reggae from a singer who's been gently rocking it since the 1970s at least. This track is called "Suki Bajendo".
(5) 14 "Suki Bajendo" by Eze Rockliffe
[CONTINUOUS]
(6) 15 "No Love" by Tennicia
And at the other end of the age range to Eze Rockcliffe, in the last of my trio of Guyanese musical treats, that was the lovely young singer, Tennicia and a reggae number called "No Love".
All three of these artists, jazzpan player, Colgrain Whyte, and singers Eze Rockliffe and Tennicia are on Guyana's own Krosscolor label and agency and you can find out a bit more about them and other artists at www.krosscolor.com.
Ok, ready for some soukous? But this time from Sierra Leone's Refugee All Stars. They're in the UK at the moment and you can catch them on Sunday 19th June at the Africa Oye Festival in Liverpool and also performing in Hull as part of the Refugee Week celebrations there on Wednesday the 22nd June - that's if you're not listening to me on my next show!
This is from their last album "Rise and Shine" on the Cumbancha label and a track called "Tamagbondirsu" - get yer dancing shoes on kids! It's time to soukous!!
(7) 16 "Tamagbondorsu" by Sierra Leone's Refugee All Stars from the album "Rise and Shine" (Cumbancha)
[CONTINUOUS]
(8) 17 "Djamaa" by Brassafrik from the album "Brassafrik" (A-Shams)
That was a track called "Djamaa" by the Belgian-based afro-fusion band Brassafrik from their eponymous album on the A-Shams label. With a four-piece African percussion core led by the tama and djembe player Babs Jobo and trombonist Stefaan Blancke heading the 6 piece brass section they create explosive skin and horn dance music.
They'll also be in the UK this summer - certainly at the Durham International Brass Festival (4-8th July) and you can find out more about them at www.met-x.be
Returning to Sierra Leone for a moment here's another African refugee making music in a foreign land. This time it's Saa Andrew Gbongbor a young singer who fled Sierra Leone, spent time in a refugee camp in Gambia and eventually being rehoused in a small Canadian town in New Brunswick.
Saa like so many people around the world has been very influenced by the music of Jamaica and prefers to play a form of dancehall reggae. This is his tune "Butunneh Banda" from the album of the same name.
(9) 18 "Butunneh Banda" by Saa Andrew from the album (Butunneh Banda)
OK we're heading into the last furlong of the show, so let's get the party started! A couple of tracks by a remixer whose work I'm really loving at the moment.
This is Rude Hi Fi of Barriobeat fame and a catchy little bit of latinobalkandubrap-ting-and-ting called "Niente Minkia Cacata!" - just grab yourself a dance partner, hold 'em close, very close and start rocking it, y'hear!
(10) 19 "Niente Minkia Cacata!" (ft Rude Hi Fi & Don Skal by Barriobeat)

[CONTINUOUS]
(11) 20 "Santo Precario" (Balkan Cumbia remix) by Barriokatz/Fat Kat Disco (Barriobeat).
Yeah, yeah, wasn't that a groove?! Barriobeat's Balkan Cumbia remix of "Santo Precario".

Don't forget you can hear Brummie Ska band the Heels this Sunday 19th June at the Leamington Peace Festival which is a free one-day festival 11am-6pm at the Pump Rooms in Leamington Spa near Warwick.
This is the last one - those Italian electro-retro cool-cats Mixer Pirillo and the Sweet Life Society want you to swing it babies! This is "Artichaut (Chinese Man)". Enjoy and see y'all next week!
(12) 21 "Artichaut" (Chinese Man) mixer Pirillo edit by The Sweet Life Society
1