WorldBeatUK (31st Show) - Broadcast Notes (19/10/11)
Tagged with: WorldBeatUK Glyn Phillips Chico Buarque Memphis Minnie Oscar Ibaņez Anxo Lorenzo Carla Pires Lou Dalfin Mauro Palmas Jackson do Pandeiro Paralamas Flavia Bittencourt Dumyarea E-Coli Sivuca Calle 13 dunkelbunt Neblina Blue King Brown Hot 8 Brass Caruaru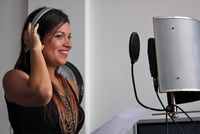 WBUK31 (19th October 2011) - SHOWNOTES
1 "Intro-Mat" by Matchatcha from the album "Nyekesse" (Melodie)
"You're tuned into Rhubarb Radio and my name's Glyn Phillips. [PAUSE] You're listening to WorldBeatUK, the show that plays you the stuff that mainstream radio doesn't even know exists.
Coming up on the show tonight we focus on Brazil ahead of this Friday's Amazonas Groove night here in Birmingham, with forro - old and new, bossa nova, samba, batucada, pifano and ska brasileiro.
I shall bring you electroswing from Cab Calloway and the Andrew Sisters via Wales, Urban Roots music from Melbourne, Australia and Folk Punk Jazz from the Occitan-speaking valleys of North-West Italy.
[PAUSE]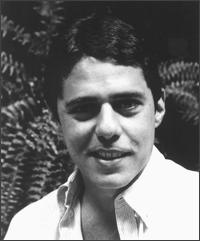 There'll also be an Ivory Lady, a Little Fish, and a Wayward Rooster. Bagpipe music from Galicia, Fado from Portugal, Folk Rock from the island of Sardinia, and Gbema music from Liberia!
And if that wasn't enough, I've got more remixes, refixes, re-rubs and mashups than you shake a glue stick at!
If you want to know the connection between New York's Beastie Boys, Denmark's Analogick, Jamaica's Bob Marley and Virginia's Missy Elliott then you'd better stick around!
Throw in some funky New Orleans BrassHop, plenty of Balkanic fusions from Utrecht, Vienna, Rouen and Exeter, a killer mix of Puerto Rican rap and samba and some 1930s blues - we've got a show."
And straight in with the Brazilian theme to the night with this classic from the carioca singer, guitarist, composer, dramatist, poet and writer: Francisco Buarque de Hollanda - better known as Chico Buarque - one of the great names of the MPB genre. This is called "Essa Moça 'Ta Diferente". Bliss!
2 "Essa Moça 'Ta Diferente" by Chico Buarque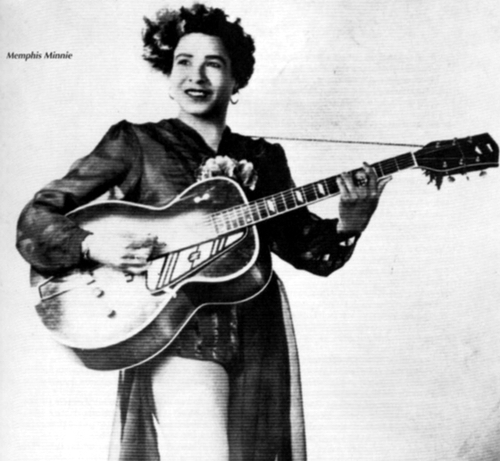 Now Chico Buarque was born into a very privileged family, unlike my next artist.
Memphis Minnie had it tough from an early age and supported herself from about 12 years old onwards. But they both made good music.
I played her rather playful song about her butcher man last week and this week she asks us: If you see my rooster, please run him home!
And I don't think she's talking about the feathered variety either!
3 "If You See My Rooster (Please Run Him Home)" by Memphis Minnie from the album "Hoodoo Lady: 1933-1937" (Sony)
That was Memphis Minnie from the album "Hoodoo Lady:1933-1937" on the Sony label.
.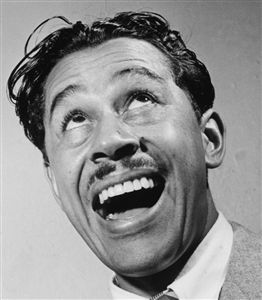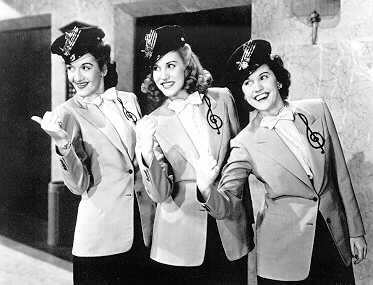 Let's stay in the America of a bygone era now, but leap ahead a decade.
This is the great Cab Calloway and the Andrews Sisters showing us how they be "Doin' The Rhumba".
But with the twist that Cardiff's electroswing don Ecklectic Mick has given a little electronic polish to make it shine!
.
.
4 "Doin' The Rumba" (Ecklectic Mick remix) by Cab Calloway/Andrews Sisters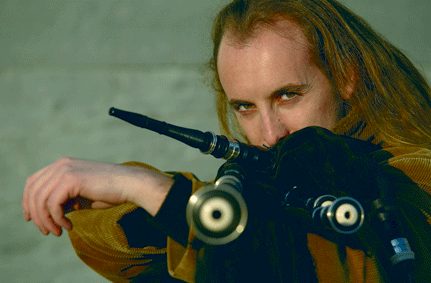 [CONTINUOUS]
.
5 "Segura Ele" by Oscar Ibañez (Zouma)
That last track was entitled "Segura Ele" by the Galician bagpiper Oscar Ibáñez and his band.
I'm not sure whether that's from his own album or not - since it was on a compilation sampler from his record label Zouma.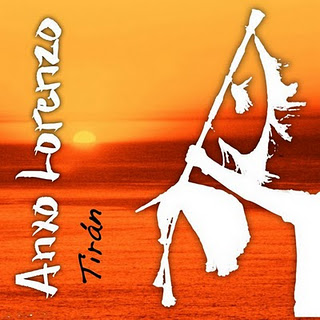 And also on that label and also from that same Celtic corner of North-West Spain, Galicia, comes the next artist - also a bagpiper.
This is Anxo Lorenzo and from his album "Tiran" a track entitled "The Ivory Lady".
6 "Ivory Lady" by Anxo Lorenzo from the album "Tiran" (Zouma)
I'm a real sucker for the music of the Iberian peninsula and some of its lesser known musical offerings. It's not all flamenco folks!
Galicia, might be technically in Spain, but its language, Galego, is closer to Portuguese than Castilian Spanish.
So for the next number we're heading south into Portugal, the birthplace and home of that most wonderful and romantic of musical styles, Fado.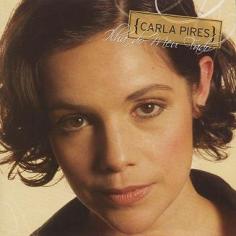 This week it's the turn of a lady by the name of Carla Pires. From her 2005 album "Ilha Do Meu Fado" (Island of my Fado) on the Ocarina label, this is "Boca da Note" (the Mouth of the Night).
7 "Boca Da Note" by Carla Pires from the album "Ilha Do Meu Fado" (Ocarina 2005)
Wasn't that beautiful!
Europe's a funny old place. Layer upon layer of different cultures, ethnicities and languages and constantly shifting borders and power politics.
There's a temptation to make sense of all this by easy labelling and pigeon-holing, but as we've seen in Spain there are other languages and cultures besides Castilian Spanish (Galego, Catalán and Euskadi to name but three).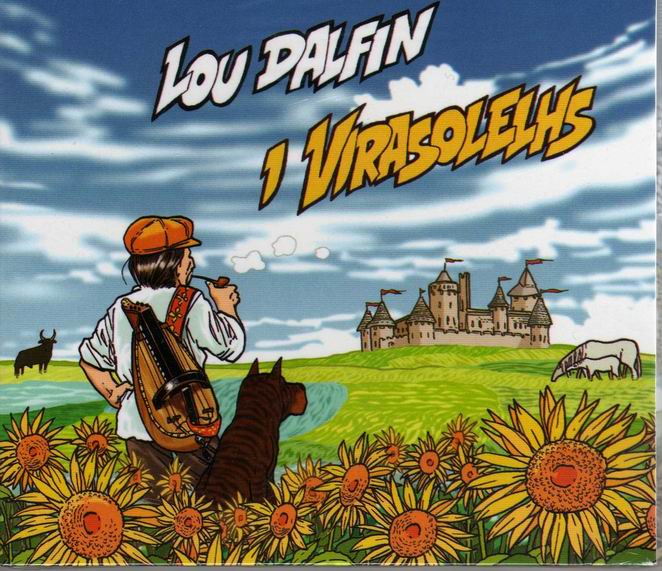 Even France has a huge North-South divide - true French really only derives from the Northern part where the Franks came from; for the fiercely proud southerners there is the language Occitan which spreads from the Atlantic coast near Bordeaux all the way South to the Pyrenees into Spain and across to the Mediterranean Coast and the Alps into Italy. And it's from these valleys in the Southern Alps of Italy that the next band come.
Lou Dalfin was founded in 1982 by the hurdy-gurdy player Sergio Berardo and since then has been a bulwark in promoting the occitan language and it's Eastern dialect.
So the next two tracks are from their 2008 album "Virasolelhs" (which means Sunflowers in English - literally "Sun Turners").
The first is a 45 second interlude in English bizarrely called "Little Fish" and the second their irreverent mix of folk, jazz and punk in "Occitania e Basta". Enjoy!
8 "Little Fish" by Lou Dalfin from the album "'Virasolelhs" (Felmay 2008)
[CONTINUOUS]
9 "Occitania e Basta" by Lou Dalfin from the album "'Virasolelhs" (Felmay 2008)
A double-bill there from Italian Occitan flagbearers, Lou Dalfin.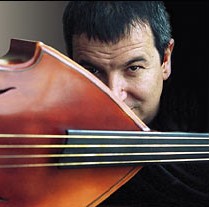 Staying in the Mediterranean area but coming out of the Alps, heading for the coast, and sailing due south past the French-influenced island of Corsica we head toward the mysterious island of Sardinia.

An island with links both to France and especially Italy throughout it's long history and a fiercesome reputation as a haven for pirates and brigands and savage independence, Sardinia has long kept its folklore to itself.
More recently it's been actively promoting its output around the world. This next track is from the guitarist/singer Mauro Palmas and is from his 2005 album "Caina" on the S'ard Music label. This piece is called "Oltre Il Mare".
10 "Oltre Il Mare" by Mauro Palmas from the album "Caina" (S'ardmusic 2005)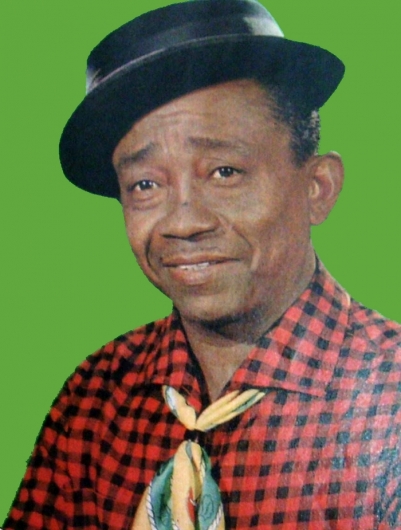 OK, we're going to leave Europe far behind for the next few numbers.
At the top of the show I said that I've got a focus on Brazil going on in the show today and this is because I'm trying to flag up a new night taking place this Friday (21st October) at Birmingham's very own Brazilian churrascaria restaurant, Amazon Brazil, on 197 Broad St, Birmingham (just down from the UGC Cinema).
The night called "Amazonas Groove" will feature some great Brazilian dance music of all styles and periods with samba pagode, samba de roda, carimbo, MPB, Afoxe and lashings of forró. It features DJs Zuppa Inglese, Ricardo and El Hombre Elastico on the decks, starts at 10pm and allegedly goes on till 4am and is only £5 for all that groove!
So here's some classic forró music from the North-East of Brazil to get us going. This is Jackson do Pandeiro (from a 1991 compilation album called "Brazil Classics 3: Forró" on the Luaka Bop label and an old track entitled "Tum-Tum-Tum".
11 "Tum-Tum-Tum" by Jackson Do Pandeiro from the album "Brazil Classics 3: Forró" (Luaka Bop 1991)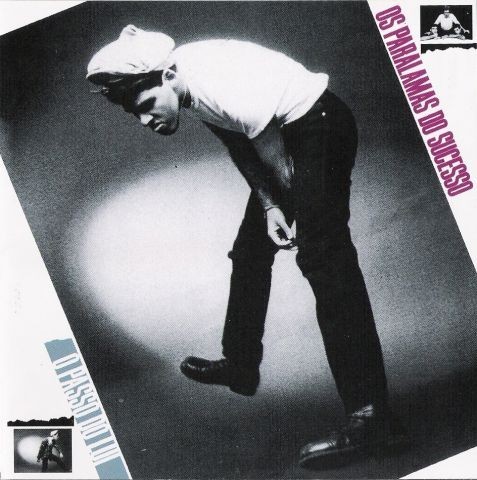 Now, during my years in South America in the 1980s I travelled the length and breadth of Brazil taking in the different styles of music in this vast country.
However I was surprised to find that the country looked as much to the outside world for inspiration.
I don't know why I was surprised, thinking about it now, but at the time it seemed strange hearing styles that I was familiar with infused with that peculiarly Brazilian flavour that defies description.
Here's a good example - I loved this band at the time and played the cassette to death for years afterwards, and it still gets me going now.
This is the legendary Rio rock band Os Paralamas do Suceso and from their 1984 album "O Passo Do Lui" a piece of punky brazilian ska entitled "Meu Erro".
12 "Meu Erro" by Os Paralamas do Suceso from the album "O Passo Do Lui
Yep, still gets me rocking after all these years!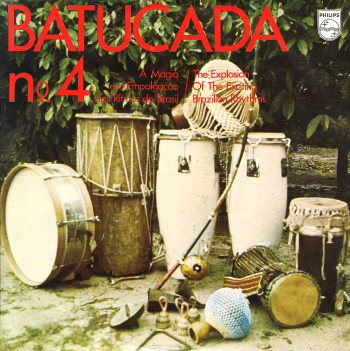 And now to one of the more defining sounds of Brazil - particularly Rio de Janeiro. Samba Batucada. This is a piece of pure percussion in the batucada style.
The band is Os Reis do Batuque (The Kings of Drumming), the album released in 1977 is entitled "Batucada No 4" and this track is "Repicando".
13 "Repicando" by Os Reis do Batuque from the album "Batucada No 4" (Philips)
Ha ha ! Yeah, Os Reis do Batuque. And trust me that was one of the most influential albums on early British Samba schools - we all used to listen like mad to each track trying to pick apart the rhythms, work out the techniques used and memorise the breaks.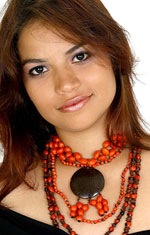 OK, let's move ahead over 30 years and to a particular favourite of mine Brazilian singer, Flavia Bittencourt who I had the pleasure of interviewing on this very show a few weeks ago.
Flavia is originally from the State of Maranhão in the far North East of Brazil, but now lives in Rio.
She contacted me last week and sent me a couple more of her tracks over.
So this one is a track I saw her perform here in Birmingham a couple of times.
It's a rocky forró called "Parangolé Bounce".
14 "Parangolé Bounce" by Flavia Bittencourt
Lovely, thanks for that Flavia.
How's about some very traditional nordestina music now? Here's a band formed way back in 1924 (yes, that's what I said) and who only recorded their first album in 1972 when they went all the way down to Rio! The album was called "Zabumba Caruarú" and is as fresh today as it was then.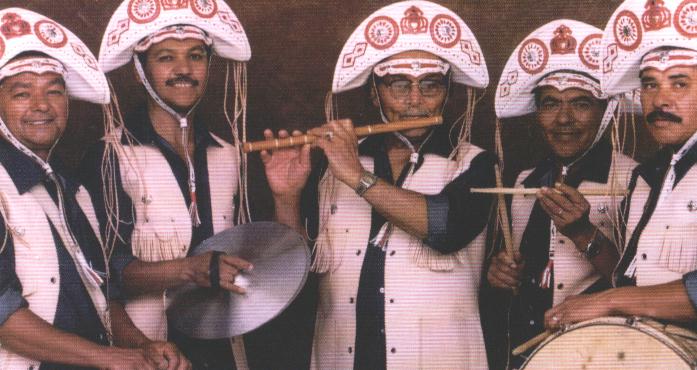 The band is called Banda de Pífanos de Caruarú and play in a very traditional formation that not only includes the zabumba drum and triangle (found in forró music) but also clashed cymbals, rattling tarol snare and several flutes known as pífanos.
This track is the shoulder-shaking, butt-wriggling, full-steam ahead express train that is "Cavalinho Cavalão" - take a listen and you'll see what I mean. I defy anyone to sit still during this!
15 "Cavalinho Cavalão" by Banda de Pífanos de Caruarú
[CHANGE CDs!!]
[Don't forget you're listening to . . .]
Now, I'm going to take a break from Brazil for the moment - but we'll be returning there in a few tracks' time.
This next track comes from Liberia in West Africa and has been heard all over that country this Summer - probably the most played track of all. The artists are Junior Freeman and African Soldier and it's being released outside of Liberia by the Ghana-based record label Akwaaba Music.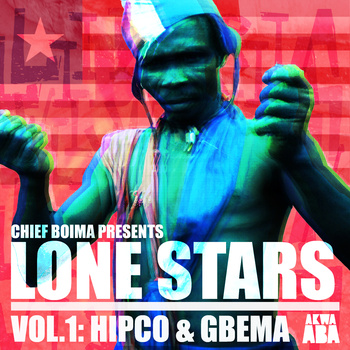 The story behind it is worth telling. The track is performed in a style known as Gbema - where traditional Liberian music is taken and - as someone described - is put through a "digital sieve". At the same time there is a musical renaissance growing throughout Liberia and a whole generation of young urban-dwellers are creating new forms of music and speech, including the hip-hop influenced genre of Hipco.
Liberia's language is English, but stems from its history as a nation artificially carved out of a part of West Africa to take newly freed African-American slaves and repatriate them in an attempt to make amends for displacing them in the first place. I suppose a little like what happened in Europe with the Jews and the creation of modern Israel.
The name itself stems from 'Liberation', so I suppose the country means "Freedom". Sadly, Liberia has suffered severely with a dreadful civil war for years - freedom is one thing, quality of life is another.
This catchy, upbeat tune is actually quite political in nature and Junior Freeman takes the market-place phrase "Dumyarea" (This is my area) and speaks to the masses of staking their own place within this battered country.
The phrase and concept became so popular that even the President Ellen Johnson-Sirleaf used the song to launch her re-election campaign. She is the first and only female president in Africa and also the joint winner of the 2011 Nobel Peace Prize.
So, here you go, from the "Lone Stars Vol. 1: Hipco & Gbema" album on the Akwaaba Music label, this is Junior Freeman and African Soldier and the track "Dumyarea"
(1) 16 "Dumyarea" by Junior Freeman & African Soldier from the album "Lone Stars Vol. 1: Hipco & Gbema" (Akwaaba Music)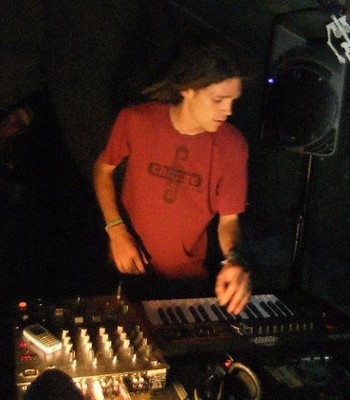 [CONTINUOUS]
(2) 17 "Amen Gypsy" by E-Coli
Ha ha! Complete change of style and pace there!
That was some heavy Balkanic dubstep courtesy of DJ and mixer, E-Coli, all the way from Exeter in Devon!
Bet you didn't see that one coming did you!
.
.
Ok, back to Brazil now and some old school forró followed by some very jazzy forró.
First up is the very hard to track down David Cruz and a track entitled "O Corpo Precisa de Alcóol" (the body needs alcohol)!
Ok if you say so, David...
(3) 18 "O Corpo Precisa de Alcóol" by David Cruz
[CONTINUOUS]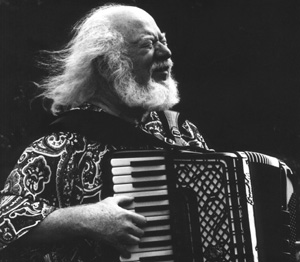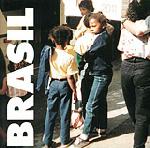 (4) 19 "Forro" by Sivuca from the album "Brasil" (Soul Jazz Records 1994)
You just heard one of my all-time favourite Brazilian tracks.
A track entitled simply "Forró" from a 1994 album entitled simply "Brasil" on Soul Jazz Records - delivered with breathtaking skill, energy and panache by the legendary accordionist Sivuca.
I've been DJing with that one for years and long shall I continue to - absolutely love it!
.
.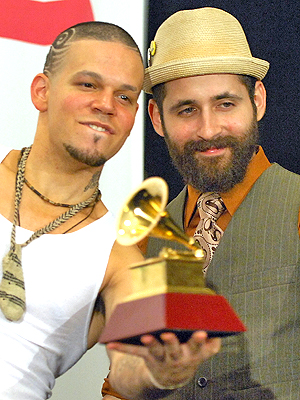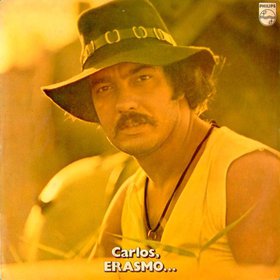 The last now in the Brazilian focus on the show, although in fact this is a mashup between Puerto Rico and Brazil.
Take the latter's Erasmo Carlos and the former's Calle 13 - two young rappers and reggaetoneros with a huge pan-latino following all over latin america extending from street-level latinos through musical and political champions like Rubén Blades right up to Fidel Castro and Hugo Chavez (these guys have made an impression on all of them) - and then let it all be mashed up by one of my favourite mixers, the carioca, DJ LK and this is what you get "Samba de los Aburridos".
I love it!
(5) 20 "Samba de los Aburridos" (DJ LK mashup) by Calle 13 vs Erasmo Carlos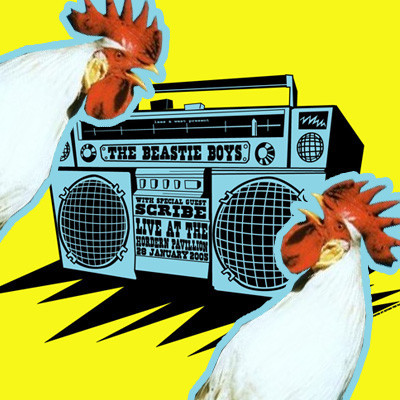 [CONTINUOUS]
(6) 21 "Alive Gipsy" (DJ Magyar) by Beastie Boys vs. Analogik ft. Dunkelbunt
That was another mashup - this time cooked up by DJ Magyar from Utrecht.
Featuring Danish jazzy-balkanists Analogik's "Gipsy Doodle", New York's much sampled rappers The Beastie Boys, Vienna's Ulf Lindeman aka [dunkelbunt] and of course Helen, Roy and Roy at the beginning.
Did you slip off your shoes and run on the spot?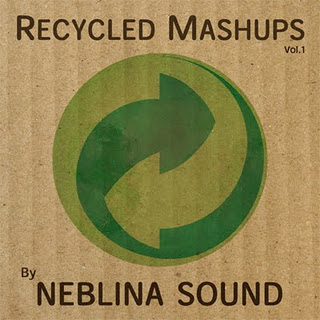 More mad mashups now.
This one's The Beastie Boys again but this time they run up against Bob Marley in Barcelona-based mashers and mixers Neblina Sound's track "Triple Chatterbox" from the album "Recycled Mashups Vol 1".
Do you want to know 'the Real Deal about the Three'?
.
(7) 22 "Beastie Boys vs Bob Marley - Triple Chatterbox" by Neblina Sound from the album "Recycled Mashups Vol. 1" (Neblina Sounds)
.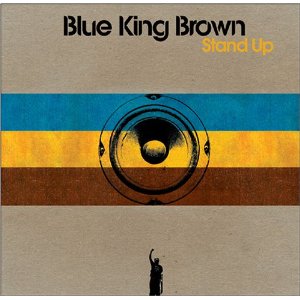 Ok, let's whizz right round the world now all the way to Melbourne in Australia and one of Oz's most celebrated world music bands: Blue King Brown.
Really like these guys.
They're releasing a new album soon, but this one is from their 2006 album "Stand-Up" on Roots Level Records and it's called simply "Water".
Trust me this is a monster tune!
Time to get bouncing in your chairs again!
(8) 23 "Water" by Blue King Brown from the album "Stand-Up" (Roots Level Records, 2006)
Fantastic, Australia's Blue King Brown there.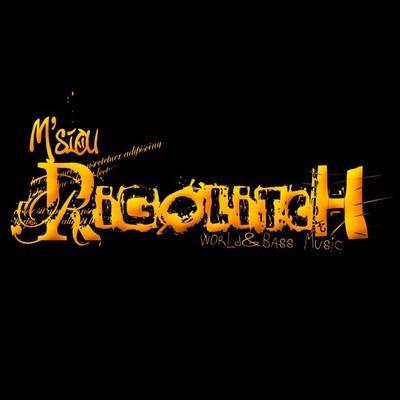 Fancy some balkan madness?
Here you go then.
This is the balkanesque band Flex'Orkestar from Normandy in Northern France and a piece remixed by Rouen's M'siou Rigolitch, who I'm a big fan of, entitled "Hora de la Bucuresti".
Hold on to your hats guys - here we go!
(9) 24 "Hora de la Bucuresti" by M'siou Rigolitch VS Flex'Orkestar
That's enough to shake your cobwebs out!
Let's get it on - I think it's time for Virginia's Missy Elliott and Belgium's Typsy Gypsy of the Balkan Hotsteppers to get their freak on, dub styleeeeeeee!
(10) 25 "Get Your Freak On" (Typsy Gypsy Remix) by Missy Elliot
[CONTINUOUS]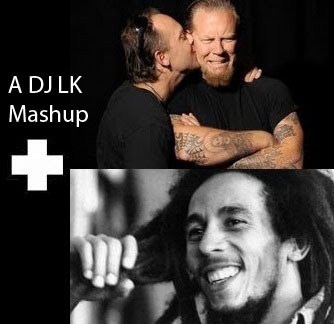 (11) 26 "Sandman Jamming" (DJ LK mashup) by Metallica vs Bob Marley
Bet you didn't see that one coming.
Rio's DJ LK and his unlikely mashup between the king of reggae Bob Marley and California's heavy metal royalty, Metallica in "Sandman Jamming".
OK, time to go now.
[Shoutouts, reminders - Amazonas Groove, Leeanne etc at the Edge, I WON'T be here NEXT week -so it'll be pre-recorded show. Off to Womex see you all in a fortnight, etc]
This next track is a remix. What do you get if you merge the Looney Tunes Brass Band with the High Steppers Brass Band?
The Hot 8 Brass Band of course!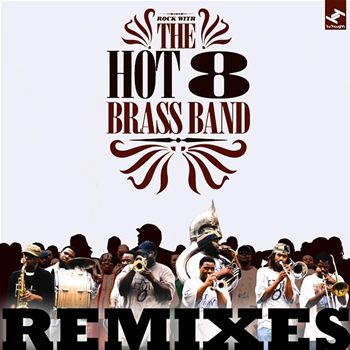 These guys from New Orleans blend hip-hop, jazz and funk alongside traditional Crescent City brass traditions.
They're signed to the UK's Tru Thoughts label (alongside Quantic) and are the label's only American signing.
They also appeared in Spike Lee's 2006 documentary about the aftermath of Hurricane Katrina "When The Levees Broke".
This is East London's Henry Orchard's house remix of the Hot 8s version of Marvin Gaye's "Sexual Healing"!
Still with me? Don't worry, just enjoy it!
See you all in a fortnight!

(12) 27 "Sexual Healing" (Post Toby Mix) by Hot 8 Brass Band (Henry Orchard remix)
WorldBeatUK (10th Show) - Broadcast Notes (4/5/11)
Tagged with: WorldBeatUK Glyn Phillips Julius Essoka Yami Jimmy Omonga Joan Soriano Carmina Cannavino Atlantidha Heider Moutinho Morozova Zohreh Jooya Renato Martins SpokFrevo Los Chinches Olefunk Zulu 9.30 dunkelbunt Chico Trujillo Fexomat Gypsyphonic Cordobestia
WBUK10 (4/5/11) Playlist
1 "Intro-Mat" (1.47) by Matchatcha from album 'Nyekesse' (Melodie)
Welcome, etc
Coming up on the show tonight: some lush Angolan-Portuguese lusophonic loveliness, achingly romantic bachatas from la Republica Dominicana, feisty retro-cumbia 21st C style, nostalgic Mexo-Peruvian landó, Ghanaian reggae to dance to, Portuguese fado to die for, as well as Portuguese Tango (yes, Portuguese!), Mexican Tango (yes, you heard that right too!), traditional Afghani music, Russian folk-rock, Anglo-Kenyan fusion, Catalan salsa-samba fusion, Spanish soul-flamenco fusion, not to mention samba, frevo, mambo, chicha, and a dash of funky electro-swing! And if that wasn't enough, some seriously hardcore Balkan breakdowns. It's enough to make a grown man weep!
Trust me, when I say two hours of the best world music from around the globe, I'm not messing!
First up, a track I've been meaning to play for weeks now, but I kept allowing to fall off the list, because it never seemed to comfortably fit in with what I'd got planned. So I'm going to play it first instead! This is Julius Essoka, from Cameroon, from his album "Epassi n'Epassi" and a jazzy piece called "Foolish Men".
2 "Foolish Men" (4.12) by Julius Essoka from album 'Epassi n'Epassi'
SHOUT OUTS ETC
This next track is by a musician called Yami based in Lisbon, Portugal, of mixed Portuguese-Angolan ancestry. It's from his album "Aloelela" on the HM Musica label and is a beautiful, dreamy, romantic tune with echoes of Brazil and Cabo Verde as well as Portugal and Angola. Sit back, make yourself comfortable, close your eyes, and let Yami sail you out over the horizon towards a setting sun. I can't help it, I'm a romantic at heart! This is "Kananga do Amor".
3 "Kananga do Amor" (4.04) by Yami from album 'Aloelela' (HM Musica)
Keeping it in a mellow mood, now this is Jimmy Omonga from Kinshasa in the Democratic Republic of Congo and a relaxing African reggae track from his 2007 "Destin" album on Hippo Records, called "Nakonda"
4 "Nakonda" (4.33) by Jimmy Omonga from 2007 album 'Destin' (Hippo Records)
This next track is dedicated to my dear friends el chileno mayor, Eddie Olguin (AKA DJ Sabroso) and the lovely Andrea - and in particular to their brand new baby girl, Ellie, con cariño y mucho amor. Felicitaciones a las tres!
This is a beautiful bachata from the Dominican Republic. It's from the album "El Duque de la Bachata" on Iaso Records (a brilliant company specialising in the music of the often looked-over Caribbean country of La Republica Dominicana) and is by the wonderful singer and guitarist Joan Soriano (the Duke of Bachata himself) and - I think - features the voice of his own little baby; this is "Amor de Niño":
5 "Amor de Niño" (3.38) by Joan Soriano from album 'El Duque de la Bachata' (Iaso Records)
Wasn't that beautiful? Sticking in the mid-Americas region we're going to go over to Mexico for a couple of numbers now. The singer is the Perú-born, Mexico-raised, Argentine-derived Carmina Cannavino. The track is - as far as I can make out - an afro-peruvian landó, so if you like the music of people like Susana Baca or my personal favourite, Eva Ayllón, la Reina del Landó, then you'll love this track.
It's from Carmina's album "Patria Granda" which is dedicated to the work and life of one of the greatest of Peru's legendary pantheon of female singers - and the one that probably initiated my love affair with the musica criolla of that wonderful country - Chabuca Granda. This track is called "Dónde Estás Adelita" (Where are you, Adelita?).
6 "Dónde Estás Adelita" (3.02) by Carmina Cannavino from album "Patria Granda'
CONTINUOUS - CONTINUOUS - CONTINUOUS
7 "Lo Que Vendrá" (3.48) by Orquesta Mexicano del Tango
First you heard "Donde Estas Adelita" by the Mexican based Carmina Cannavino and then straight after that a lovely piece of traditional orchestral tango called "Lo Que Vendrá" (That which will come) - and boy do I love tango! However, that was not performed by an Argentine orchestra as you might expect but was the work of the Orquesta Mexicano del Tango from Mexico!
And since I'm feeling in such a magical mood at the moment, let me share this with you. Portugal, like most of the countries that border onto the North Atlantic, has it's own tales of the mystical land of Atlantis. And so I offer you a piece by a band called Atlantihda, set up specifically to explore the story of the lost land, from the album of the same name on the HM Musica label this is their lush Portuguese take on tango, entitled: "Na Calma dos Teus Olhos" (In the Calm of Your Eyes).
8 "Na Calma Dos Teus Olhos" (3.00) by Atlantihda from album 'Atlantihda' (HM Musica)
And since I can't get enough beauty this evening, I'm sticking with Portugal, and the most exquisite and delicate fado. This is by the singer Helder Moutinho from his album "Que Fado e Este Que Trago?" (What Fado is this that I bring?) again on the HM Musica label from Lisbon and a track called "Nem Ventos Nem Madrugadas" (Neither Wind nor Dawns):
9 "Nem Ventos Nem Madrugadas" (4.28) by Helder Moutinho from album 'Que Fado E Este Que Trago?' (HM Musica)
Wasn't that beautiful? Aah, fado, meu fado! Well from the sublime to the noisy I suppose! I'd better wake you all up a bit. The next track comes from Moscow in Russa and is a piece of Russian Folk Rock with a slight psychedelic metal edge! Don't worry, it's quite good really!
The band is called Morozova - named after their female singer and hurdygurdy player; I'm not sure what the album's called - I really make an effort to try and check out the details of all the music and bands I play, often spending hours chasing elusive leads in different languages, but this one defeated me. However, I can tell you this, the track's called "Pavlin" which I think means 'peacock'!
10 "Pavlin" (3.54) by Morozova from album 'Morozova' (Greenwave Music)
CONTINUOUS - CONTINUOUS - CONTINUOUS
11 "Mikham Beram Koh" (4.02) by Zohreh Jooya & Ustad Hossein Arman from album 'Afghan Music' (ARC Records)
Well, I thought you needed a bit of otherworldly beauty again so that last track was from an album on the ARC Recordings label called "Afghan Music" by the talented and really rather gorgeous Afghani-Irani songstress Zohreh Jooya in duet with the Afghani singer Ustad Hossein Arman.
The whole album is an attempt by Zoohreh and the Afghan Ensemble to try and preserve the traditional music of Afghanistan before it gets swamped. Due to the lack of opportunities for musicians to learn their own music in their own country due to all the troubles of the last couple of decades, a whole generation were in danger of missing out. The track was called "Mikham Beram Koh", which is an invitation to someone called Leyly to go up into the mountains and look for gazelles. I'm assuming dating opportunities are thin on the ground in Afghanistan…
Change of place now - from the mountains of Central Asia to the mountains of East Africa; Kenya to be exact and here's an album I've been featuring for the last couple of weeks. It was released two days ago on Gilles Peterson's Brownswood Recordings label; it's by an anglo-kenyan collective called Owiny Sigoma, it's from the album of the same name and this is a very brazilianesque number called "Hera":
12 "Hera" (4.23) by Owiny Sigoma Band from album 'Owiny Sigoma' (Brownswood Recordings)
[CHANGE THE CD HERE!!]

[Remember, you're listening to WorldBeatUK with me Glyn Phillips, right here on Rhubarb Radio, etc
You can check all the details for any of the tracks tonight on my website www.worldmusic.co.uk/radio
Do some shout-outs, etc, time check]
That last track had a Brazilian feel to it and that leads nicely into the next track! You might remember a few weeks back I had as special guest the brilliant percussionist Renato Martins in the studio, being interviewed, playing some stuff from his CDs and doing a live number just on udu pot alone! Stunning.
Well I'm going to play a track from his latest project with the Belgian classical guitarist, Boris Gaqueres, from their album "Tempo Feliz" which features Boris's accomplished guitar work and Renato switches from udu pot to cajón, the wooden box drum of afro-peruvian origin. This lovely track is called "Carioca"
13 "Carioca" (2.59) by Goris Gaquere & Renato Martins from album 'Tempo Feliz' (www.renato-martins.com/projectsduo.htm)
Wonderful - passion combined with inventiveness and metronomic exactitude! OK, sticking with Brazil, now but going right up North to Recife, to the homeland of the manic, acrobatic, umbrella-waving, hundred-miles-an-hour dance music of Pernambuco state, the Frevo! This is the excellent SpokFrevo Orquesta and the title-track from their album "Passo de Anjo" on the Biscoito Fino label. I defy anyone to sit still through this!
14 "Passo de Anjo" (2.54) by SpokFrevo Orquesta from album 'Passo de Anjo' (Biscoito Fino)
CONTINUOUS - CONTINUOUS - CONTINUOUS
15 "Babarabatiri" (2.33) by Beny Moré from 2008 album 'The Best of Mr Bongo' (Mr Bongo Records)
Wonderful mambo madness from El Bárbaro del Ritmo (the Wild Man of Rhythm) himself, Cuba's Beny Moré - played just for the sheer hell of it; you can find that track all over the place - my copy is from the album "The Best of Mr Bongo", the legendary UK latin specialists, once resident in a little basement in London's Soho, but now you'll have to find them online instead.
Moving swiftly on and staying with the London latin connection, this is the UK's Los Chinches and their take on the Peruvian chicha music phenomenon (an amalgamation of Colombian cumbia rhythms with the feel of 1960s and 70s Peruvian Amazonian psychedelia). Yep! That's what I said! This is called "Chicha Love":
16 "Chicha Love" (2.53) by Los Chinches from album 'Chicha Love'
CONTINUOUS - CONTINUOUS - CONTINUOUS
17 "Bandidos" (3.45) by Zulú 9.30 from 2008 album 'Huellas' (Kasba Music)
Lovely piece of latin fusion entitled "Bandidos" from Barcelona's Zulú 9.30 from their 2008 album "Huellas" (which means 'footprints') on the Kasba Music label. I hope to play something from their 2011 album "Tiempo al Tiempo" soon; watch this space!
And staying in Spain, the next track is by a band I came across a few years ago and really deserve to be better known. I made quite a point last week of talking about the sheer amount of creativity coming out of Spain during the last decade or more and this is another example of what I'm talking about. The band is called "Oléfunk" as is the album and as you've probably guessed they fuse flamenco with funk and soul. I love this. This track is called "No Me Des Candela"
18 "No Me Des Candela" (4.25) by Oléfunk from album 'Oléfunk'
You're listening to WorldBeatUK on Rhubarb Radio, with me, Glyn Phillips - two hours of the best world music from around the globe, every Wednesday 7-9pm.
Time for some Balkan bounce now with one of the heaviest Balkan orchestras out there at the minute. This is the Boban & Marko Markovic Orkestar - soon to be seen travelling Europe in a double-bill, all-star, heavyweight extravaganza with rivals Fanfare Ciocarlia to see who is the biggest, baddest Balkan Brass Band of all!! See if this helps you make up your mind. From the 2009 album "Devla - Blown Away To Dancefloor Heaven" on the German Piranha label, this is called "Maruska"!
19 "Maruska" (3.16) by Boban & Marko Markovic Orkestar from 2009 album 'Devla - Blown Away to Dancefloor Heaven' (Piranha)
That was the unadulterated sound of Balkan brass music, but there's a lot of interest out there amongst mixers and mashers of remixing all kinds of musics. Balkan remixes are very popular - and I'm going to play an unbelievable track later on - as are cumbia and RnB mashups (again, just watch this space).
However, one of my favourite genres is that of electroswing, which roughly speaking takes classic jazz (20s, 30s, 40s, etc) and gives it a 21st C repaint. This track is by the ubiquitous remixer [dunkelbunt] and is from his 2009 album 'Raindrops and Elephants' on the Piranha label - esto es para todas aquellas chicas con piel color de canela. Saben bien quien son. This is called "Cinnamon Girl" -
20 "Cinnamon Girl" (4.07, but finishes at 3.52!) by [dunkelbunt] from 2009 album 'Raindrops and Elephants' (Piranha)
[ANY ANNOUNCEMENTS / SHOUT OUTS ETC]
[Announce the Honeycomb Club featuring B'ham's own Alternative Dubstep Orchestra tomorrow night at H&H; also Freddie Pirotta's Hip Operation on Saturday; The Urban Voodoo Machine at the H&H on May 12th (Bourbon soaked Gypsy Blues Bop'n'Stroll) ]
Going to go with some Cumbia Chilombiana now - that's Chilean cumbia if you didn't know; Cumbia originally comes from the Caribbean coast of Colombia in the North of South America but since the 1960s has spread in popularity all over the latin World and even outside of the americas. It's main bedrock of support has been amongst working class people - and even in such Eurocentric countries as Chile and Argentina it was taken to heart by the clase obrera and due to the attentions of a whole newer, younger generation it's once again spreading it's wings.
The Chilean band Chico Trujillo here give us a retro-big band experience with a big bouncy track called "Varga Varga" from their album "Chico de Oro" on the Barbes Records label.
21 "Varga-Varga" (3.12) by Chico Trujillo from album "Chico de Oro" (Barbes Records)
From retro-cumbia to an up-to-date fix-up of an old tune from the heyday of cumbias about half a century ago. This is the well-known track "La Subienda" and a reworking by El Sonidero Cordobestia from the Cabeza album "Cumbias Momificadas"
22 "La Subienda" (4.51) by Sonidero Cordobestia from album 'Cumbias Momificadas' (Cabeza!)
Back to the Balkans now - well, almost because this comes from New Orleans in the USA of all places. it's the Gypsyphonic Disco and a rather cheeky mashup entitled "Gypsy Milk"
23 "Gypsy Milk" (3.24) by Gypsyphonic Disco
Well, you've waited long enough - or at least I have! It's time for "The Wonderdrug". I've been dying to drop this one on you all night. Hot off the press yesterday, this is the digital equivalent of a door-to-door delivery; I'm not sure it's even released officially yet, but I've got permission from the music's producer to play this on the show.
This is the Ultimate, the Zenith, the Epitome of Balkan Breakcore Madness. As Spinal Tap would say: turn your speakers up to 11 and prepare to be rocked. This track comes with a Government Health Warning: Guys, girls, empty your stomachs and your bowels before mounting the ride, put your safety helmets on, strap yourselves in and make sure you keep all limbs inside the carriage, brace yourselves, seriously.
Of all the hardcore Gypsy/Balkan remixers out there, there is but one who I would call the King of Gypsy Breakcore, and that's: Fexomat from Berlin. I offer you "The Wonderdrug". Be scared, oh yes, be very scared!
24 "The Wonderdrug" (3.13) by Fexomat
[Thanks to one and all etc; Coming up next is: ]
Time to go and I'm going to leave you with this fantastic old bachata from Juan Batista on the excellent album "Bachata Roja" (no, not Bachata Rosa!- this is the real McCoy!) on the Iaso Records label. See you all next week I hope. This is "Estoy Aqui Pero No Soy Yo" ("I'm here, but I'm not me" - work it out yourselves!). Chau, babies!
25 "Estoy Aqui Pero No Soy Yo" (3.40) by Juan Batista from album 'Bachata Roja' (Iaso Records)
1