WorldBeatUK (22nd Show) - Broadcast Notes (27/7/11)
Tagged with: WorldBeatUK Glyn Phillips Daniel Nebiat Mohammed Diaby Yves Lambert Toy Hearts Mabon 9bach Bombino Joe Arroyo Dominguinhos Criolina Ze Paulo Alexandre Lima Big Landin Sexto Sentido Goldmaster Allstars Easy Star DLG Sabbo Ophex 4centers Z-Funkster DJ Lucio
WBUK22 (27/7/11) - SHOWNOTES
1 Intro-Mat 1:47 Matchatcha Nyekesse (Aimer La Danse)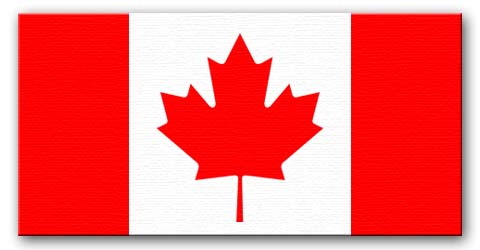 Welcome to the show! Over the next couple of hours I've got lots of lovely tunes coming up on the show this evening with a few particular focusses.
We check out the New Canadians - mostly of African origin - as well as some Quebecois folk from French-speaking Eastern Canada.
We keep folky with music from Wales and the UK, check out a few more Womad acts and bring some Brazilian warmth and sunshine to our changeable British Summer.
Finally WorldBeatUK takes a fresh look at the Fab Four (yes, that Fab Four!) reinterpreted in a plethora of styles and we end with a welter of remixes, refixes and general mashups - with a few surprises thrown in for good measure - so make sure you stick around till the end of the show.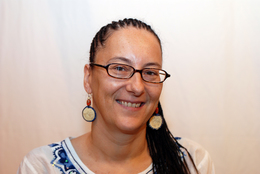 So, let's start at the top and go to Canada. Forget Mounties and Lumberjacks, the New Canadians are a disparate bunch from all over the world, including latinos, Punjabis and Africans.
Whilst out at the Womex exhibition last year in Copenhagen I met up with a fascinating woman called Nadine McNulty who is both radio DJ in Toronto (for CIUT FM) and a promoter of African music. She pointed me in the direction of some of Canada's new residents and their music.
I've played a few over the past few weeks including Cheka Katenen Dioubate and Saa Andrew Gbongbor, but I'm going to showcase a few more this week from East Africa, West Africa and Southern Africa.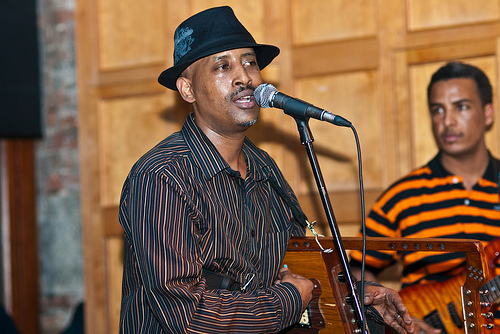 First off is an artist described as "Toronto's Krar Star", Daniel Nebiat. Now, the krar is an East African instrument best described as a 5 or 6 string lyre, that is: a small hand-held harp.
Daniel Nebiat is originally from Eritrea that small country that lies along the coast of the Red Sea near the Horn of Africa and which only regained its independence from Ethiopia in 1993 after a 30 year war.
Nebiat describes his music as a mix of Eritrean Country and New Country - but don't be thinking stetsons, cowboy boots and Hawaian slide guitars! The music mostly features traditional grooves in 6/8 time and is sung in Tigrinya, with support from the Sudanese Waleed Abdulhameed on bass amongst other things.
Nebiat fancied being a musician and originally took up playing the krar at age 12 when he saved up enough money through singing to buy one - his mother had other ideas however and chopped up his harp for firewood! He had to wait until he moved to Addis in Ethiopia when he was 17 before he could properly take it up again eventually ending up in Kenya for a couple of years before emigrating to Canada in 1996. This is the title track from his 2008 debut LP and it's called "Hakimey":
2 "Hakimey" 7:32 Daniel Nebiat "Hakimey"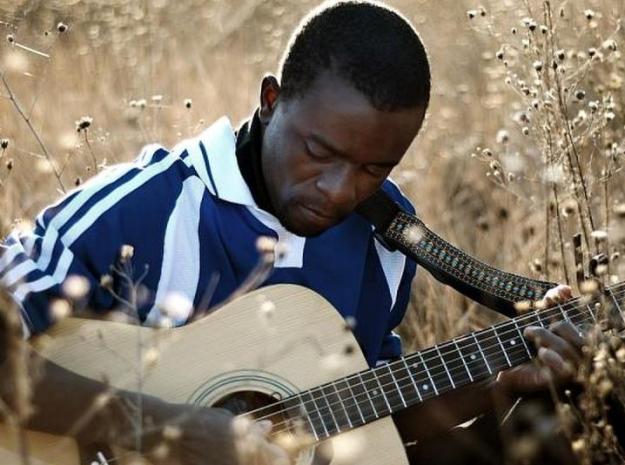 Another African emigrant was guitarist, singer and composer Tichaona Daniel Maredza who only arrived in Toronto in 2008 from his native Zimbabwe.
As his publicity has it: "swooping down from the vast Zimbabwean plains … a guitar in one hand, a drum in the other and an mbira in his teeth".
By December 2009 he'd formed a group the Tich Maredza Band with another Zimbabwean, two US ex-pats and a Colombian percussionist and hit the Toronto circuit hard with polyrhythmic grooves sung in Shona and English. This next track is called "Gadziriga"
3 "Gadziriga" 6:17 Tich Maredza Group - Zimbabwean-Canadian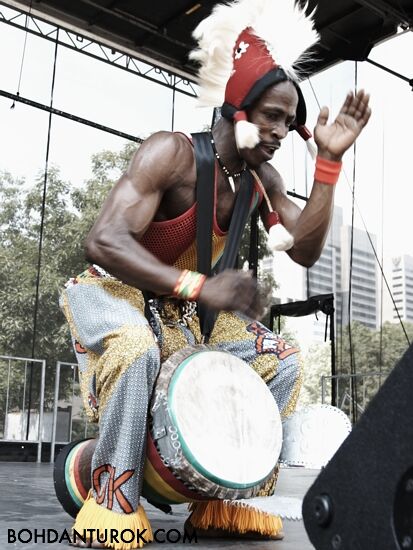 This is the last of my New Canadians now - originally from Guinea in West Africa, the djembe drummer Mohammed Diaby started off at age seven and has had a full career since the age of fifteen as lead drummer with various dance groups and dance ensembles. The track I'm going to play here is from his 2007 album "Ala Na Na" (ie God Is Here) and is called "Yamama", Yamama being a mask dance from the Samou region of Guinea utilising a rhythm of the Mandenyi people.
4 "Yamama" 3:08 Mohammed Diaby "Ala Na Na" Africa (Guinea)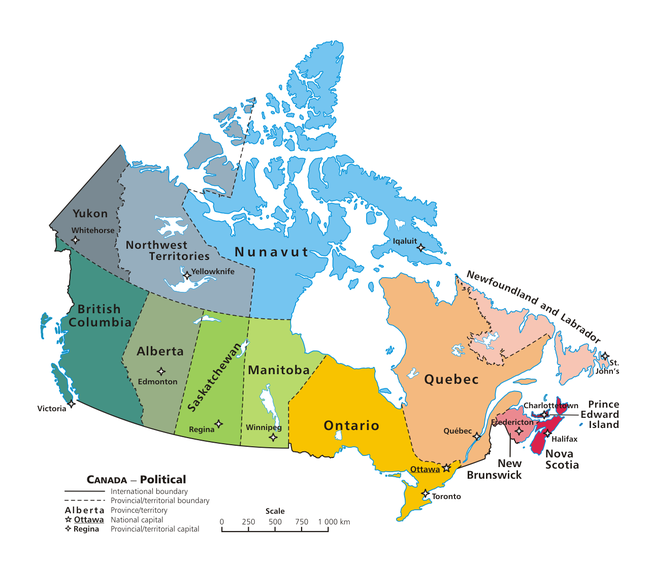 OK, from Canadian African music to French Canadian music. Canada is almost two countries in one: the majority English speaking part and the Eastern French-speaking Province of Quebec whose inhabitants (les Quebecois) hold passionately onto their French language and francophile culture. And from that Francophone area we derive the next act.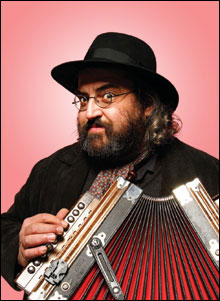 The accordionist Yves Lambert is almost a living legend in Quebecois folk music both solo and for his 26 tenure with the cult band La Bottine Souriante and since 2004 with the Bebert Orchestra. However the track I'm going to play is from his Trio Yves Lambert which utilises just two other members of the Bebert Orchestra: Guitarist Olivier Rondeau and the fiddler and mandolin-player, Tommy Gauthier. This is a foot-stomping folk-tune called "Le Pere Tanasse".
5 "Le Pere Tanasse" 3:20 Trio Yves Lambert avec Rondeau & Gauthier Quebecois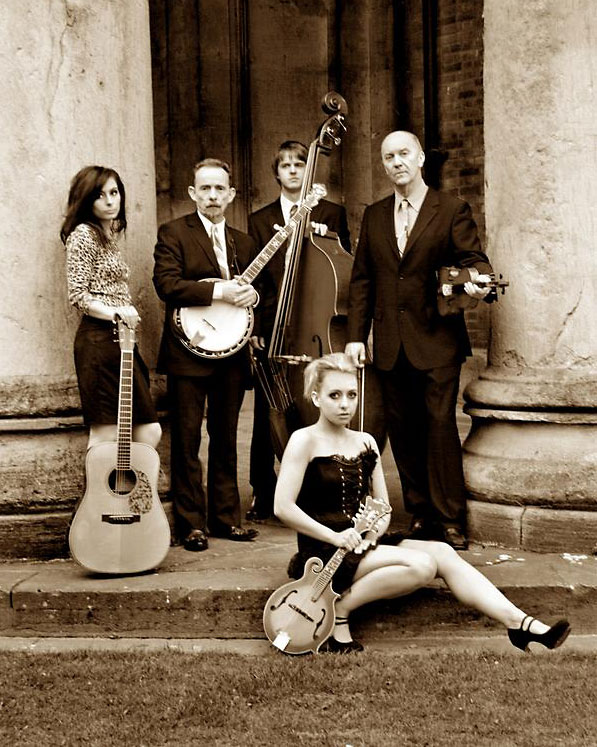 We're going to segue from Canadian Folk to British Bluegrass! And in this case Birmingham's very own acoustic bluegrass family the Johnsons, aka The Toy Hearts: Dad Stewart Johnson on dobro and banjo and his two daughters (now fronting the band), Sophia (on flatpicking guitar and vocals) and Hannah (lead vocals and mandolin).
The Toy Hearts have been gaining a lot of critical acclaim recently including from the 'new rockabilly Queen' Imelda May and legendary broadcaster 'Whispering' Bob Harris amongst others.
This is a single they released in October last year and it's called "Femme Fatale". Catch them while you can . . .
6 "Femme Fatale" (Radio Edit) 3:13 "The Toy Hearts" - Bluegrass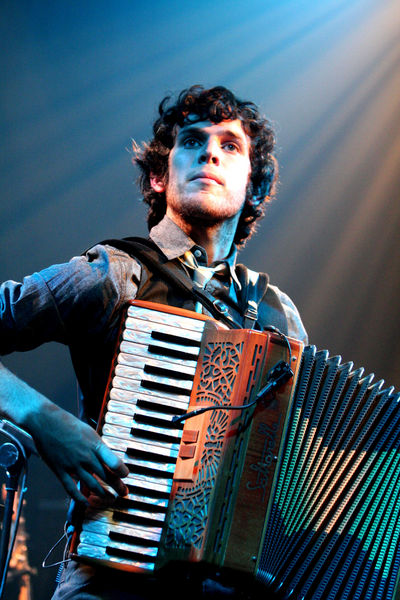 Staying in the UK we're going over now to the Inter-Celtic folk band Mabon (who - as the newly reformed 'Jamie Smith's Mabon') will be playing live at Womad this weekend at the Radio 3 Stage - check 'em out if you're going).
So here's a track from the original Mabon line-up taken from their award-winning 2010 Live album "Live at the Grand Pavilion" (on the Easy On The Records label).
This is one's called "Fiddlers Despair"! (even though there's nary a fiddle to be heard - and it features Jamie's Smith's accordion). Either way, it's guaranteed to get you bouncing up an down in your seat!
7 "Fiddlers Despair" (Live) 3:45 Mabon "Live At The Grand Pavillion" (Easy On The Records, 2010)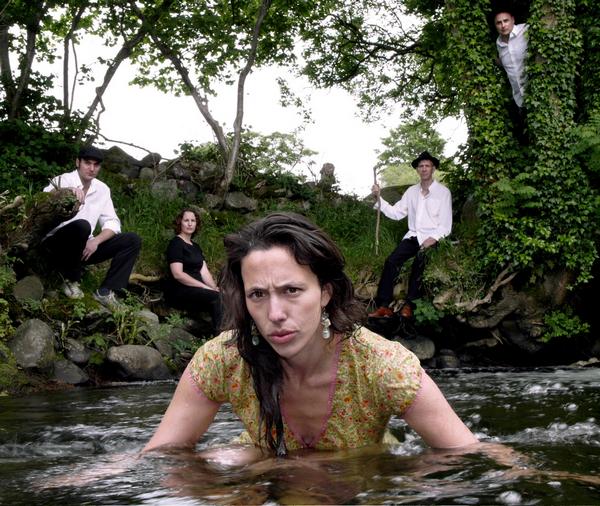 Sticking with the Welsh Womad connection this is a less traditional take on Welshness and Celtic identity.
The band are called 9bach - but I'm not sure whether that should be pronounced as 9bach (with an English 9) or Nawbach ('now-bach') with a Welsh pronunciation of the number 9.
Anyway, their music has been described as Portishead meets early Fairport Convention, acid folk, 'dungeon dark psych-folk', folktronica and even 'pastoral yet sinister' and 'attractive yet disturbing'. Hmmm. You can make up your own minds on this one.
They sing in Welsh (or should I say Cymraeg) and usually feature the voice of Lisa Jen. This track is from their 2009 album "Gwymon" and is entitled "Bythyn fy Nain" which translates as "Bythyn, my Grandmother". 9bach/NawBach will be performing at Womad in Charlton Park this weekend and if you miss them they'll also be appearing at the Moseley Folk Festival in early September this year.
8 "Bythyn Fy Nain" 4:42 9bach "Gwymon" (2009)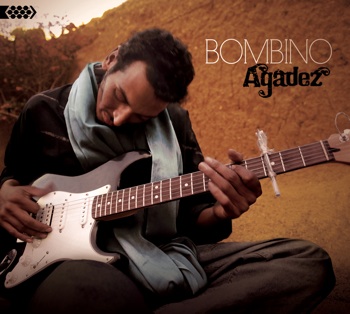 Also at Womad this year is Saharan desert rocker Bombino from Niger - I've played both him and this track before - but it's good enough to play again.
This is from his recent album "Agadez" and is a track called "Tar Hani" (My Love)
9 "Tar Hani (My Love)" 6:31 Bombino "Agadez" Desert Rock (Niger)
Now some of you maybe aware that the great Colombian singer Joe Arroyo passed away yesterday at the age of 55 in Barranquilla after struggling with multiple organ failures.
I've written a full obituary of Joe for the website WorldMusic.co.uk (www.worldmusic.co.uk/joe_arroyo_dies_in_colombia_26711) under the News section - so you can read that for a more in-depth appreciation of his life and work.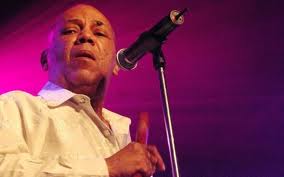 Suffice to say that the latin world and tropical music in general has lost a true original and an amazing artist.
With scores of hits to his name, both with Fruko y sus Tesos and the Latin Brothers as well as his own band La Verdad, Joe wrote the soundtrack to his life.
I can't do him justice here in this short space of time, so I'll let his music speak for him: one of the greatest salsa tracks of all time on almost every level, this is the seminal "Rebelión":
10 "Rebelión" 6.12 Joe Arroyo y la Verdad "Rebellion" (World Circuit 1989)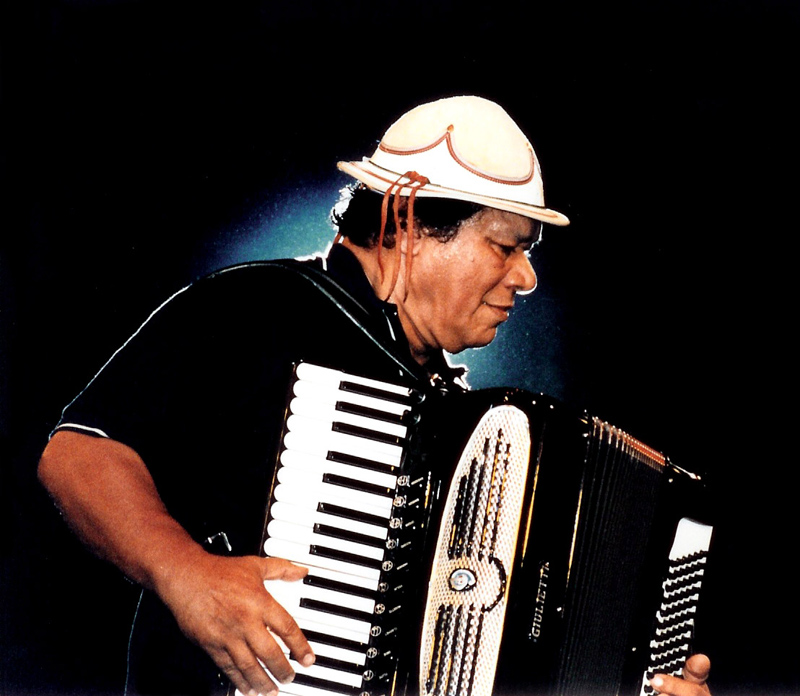 RIP Joe Arroyo who died yesterday.
Let's stay in latin america for the next few tracks, but this time we'll head south to the vast country of Brazil. We might not be getting all the sun and warmth we think we deserve in this country, but just close your eyes, listen to this music and you can almost feel that tropical tingle on your skin!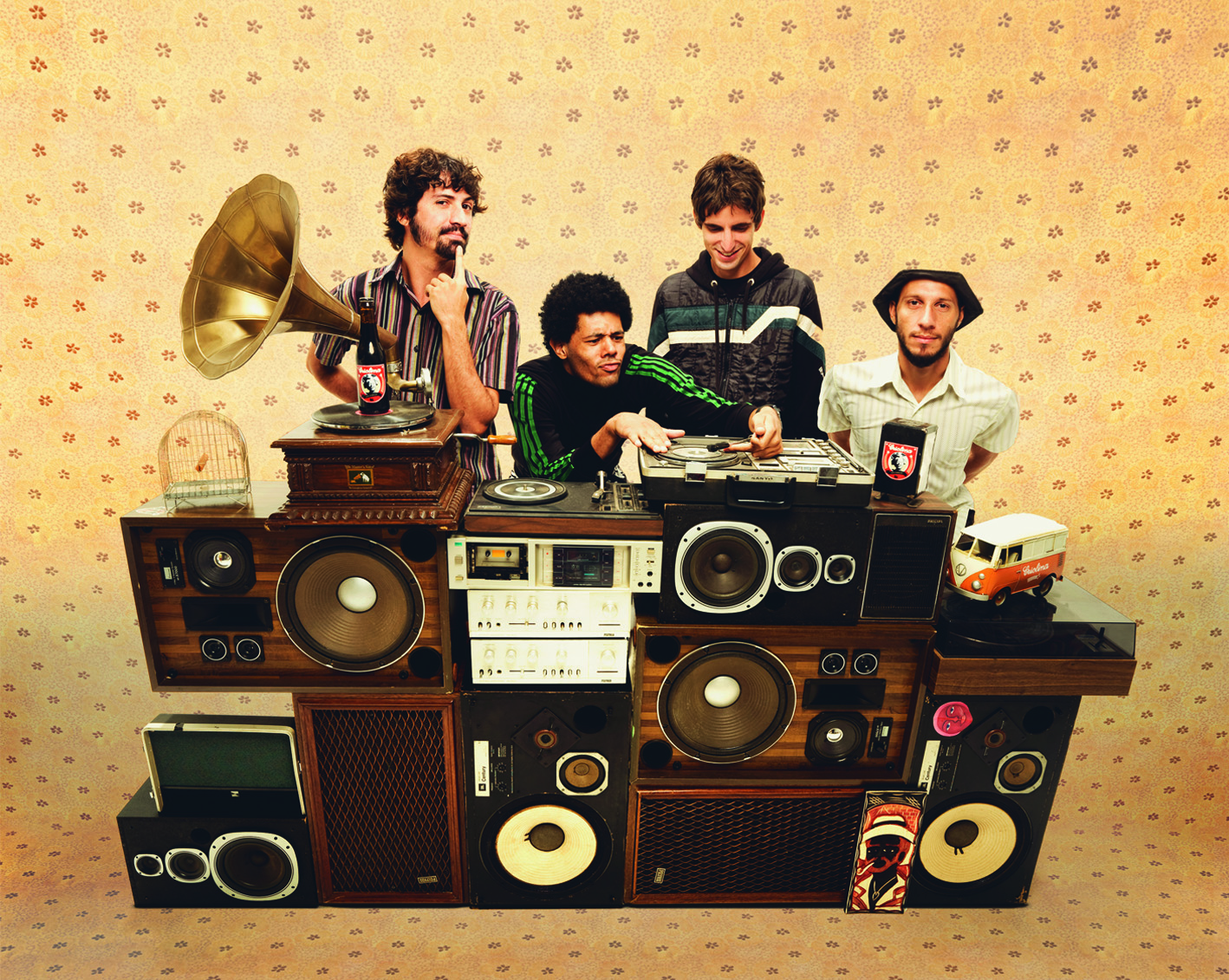 This is the Criolina re-edit of Dominguinhos's forro entitled "Toque de Pife Sem o Brasil":
11 "Toque de Pife Sem o Brasi"l 2:49 Dominguinhos (Criolina re-edit) Forro
--- [CONTINUOUS]---
12 "Batom Vermelho" 2:58 Ze Paulo "Rough Guide to the Music of Brazil" Samba
[CHANGE THE CD!]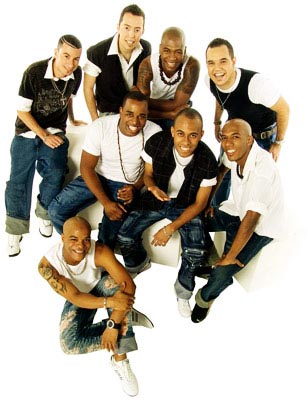 Don't forget you're tuned into Rhubarb Radio and listening to WorldBeatUK with me Glyn Phillips, your host for two hours of fantastic music from around the world.
You can hear WorldBeatUK every Wednesday between 7pm and 9pm (UK time) by logging onto www.rhubarbradio.com and I'll bring you my own eclectic selection of old hits, new releases and ones that got away!
I'm going to carry on now with the Brazilian summer feel and this lovely, lilting live offering of samba pagode from the band Turma do Pagode and a track called "Greve de Amor":

(1) 13 "Greve de Amor" 2:31 Turma do Pagode "Turma do Pagode" Samba
--- [CONTINUOUS]---
(2) 14 "Sunshine (Simples Cançao)" (3:05) by Alexandre Lima E Radio Experienza from "Meu Apartamento É Pequeno Mas Tenho O Lado De Fora Para Andar"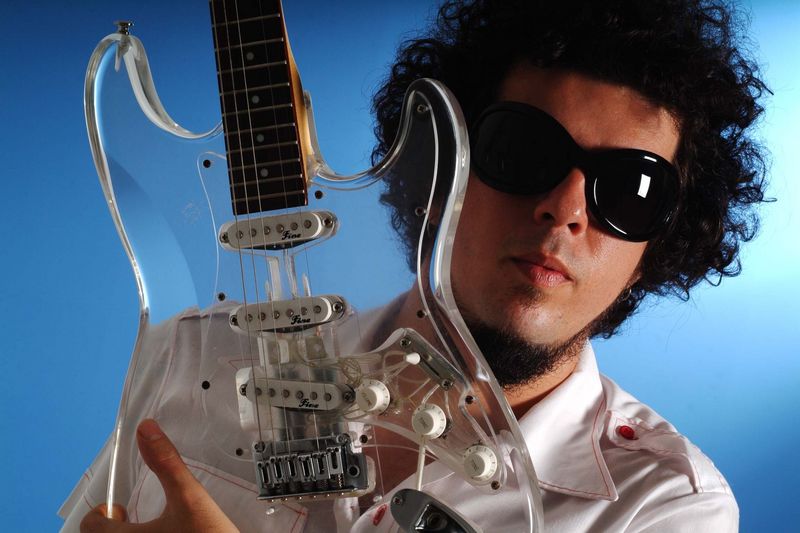 You just heard the a track called "Sunshine (Simples Canção)" by the Brazilian Alexandre Lima e Radio Experienza from his rather awkward but intriguingly entitled album "Meu Apartamento É Pequeno Mas Tenho O Lado De Fora Para Andar" (which translates as 'My apartment is small, but I have the outside bit to walk around in'!).
Ok, let's leave Brazil now and head into a section of the show that I've been planning for a few months now - gradually building a library of tunes I can use in it. This is all about the Fab Four! Yep, that Fab Four - Los Beatles - The Beatles.
Yes, you might well ask, what are they doing in a world music show? Isn't that stretching the boundaries a bit? But folks, this is ME we're talking about! You don't think I'm going to give you the originals do you? No, no, no! Tish, tish! I've lined up half a dozen different versions and mashups that might have you either applauding or wincing in turn. I've no idea. But I like them!
First up we go to Venezuela and one of their great ska bands (yes, Venezuela does have great ska bands!!).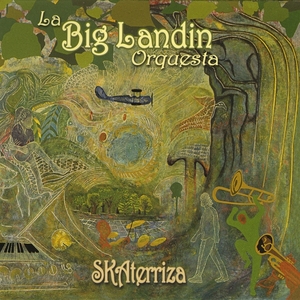 This is La Big Landin Orquesta and from their album "SKAterriza" an early Beatles tune called "I Should Have Known Better".
(3) 15 "I Should Have Known Better" 3:47 La Big Landin Orquesta "SKAterriza" Ska Venezolano
Yeah, ha ha! Well I liked it: "I Should Have Known Better" performed by Venezuela's Big Landin Orchestra.
Incidentally when that was released by the Beatles it became a Number 1 in Norway in 1964.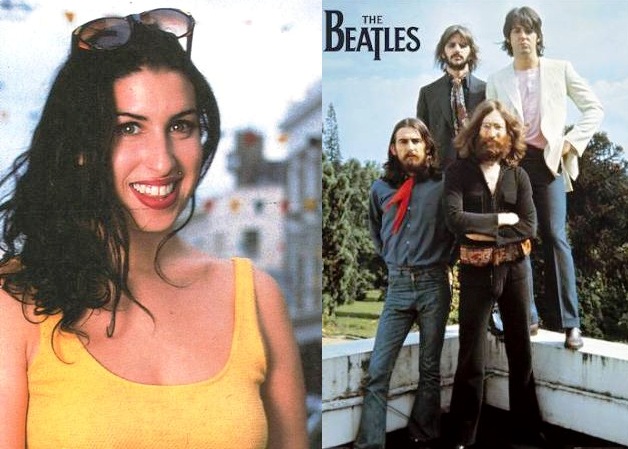 Now inevitably this leads me onto the appalling murders in Norway last week. We can only imagine the horror of such events. It still seems unreal. Just like the States after 9/11, Norway is in a state of shock and fear. And this is the time for people to reach out to others.
This might seem hard to believe, but I'd already programmed this next track into my show the week before the news came out about Oslo and Utoeya and also about the death of Amy Winehouse. So please don't think I'm cashing in with this one - it's pure coincidence but I think a very valid contribution to the show.
As I said above this is a time to come together, look for commonality amongst each other not differences. It's a mash-up by the Brazilian DJ Lucio K and it brings together Amy Winehouse and the Beatles. This is "Come Together Good":
(4) 16 "Come Together Good (DJ LK MASHUP") (4:12) "Beatles vs Amy Winehouse - DJ LK Mashup" Rock/RnB Mashup
--- [CONTINUOUS]---
(5) 17 "Eleanor Rigby (4Centers Remixxxxx)" (3:53) Beatles - Rockstep Mashup
Well there you had a dubstep version of The Beatles' "Eleanor Rigby" remixed by 4Centers. A timely reminder to care for the distressed, mentally ill and lonely.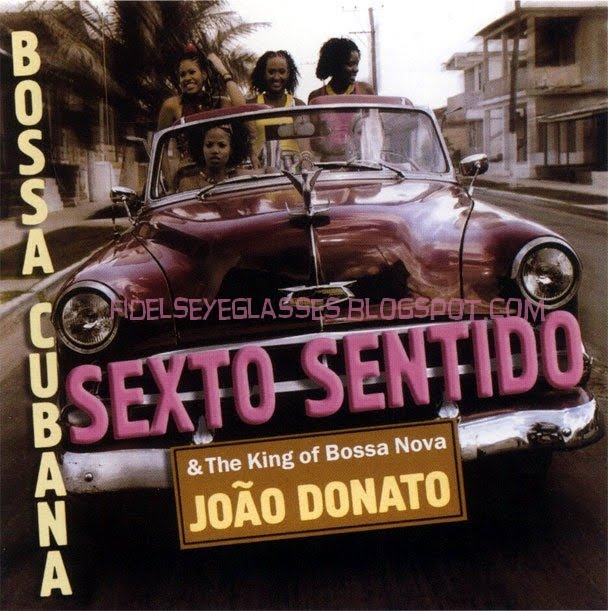 From a song of sadness and loneliness and neglect, to one of love and beauty - "Michelle" - and especially this treatment of it by Sexto Sentido.
Anyone that's heard me play any music by these four Cuban women will have heard me wax lyrical about them. I just love them.
And this tune if ever there was, is a balm for the soul. It's as if honey was made into music.
From their second album "Bossa Cubana" this is Sexto Sentido and "Michelle"
(6) 18 "Michelle" (5:52) Sexto Sentido "Bossa Cubana" Latin
Was that not just perfection on a plate? I defy any vocal group to do better! Aaaaaah!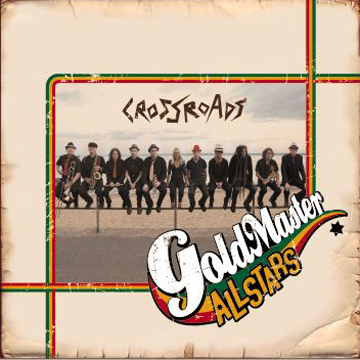 OK, sticking with The Beatles theme still for another couple of numbers this is another tune I love and a version which I think equals the original.
From Southend on Sea this is the UK's very own Goldmaster All Stars - a wonderful reggae and ska band - and their reggae version of "Don't Let Me Down" from their album "Crossroads":
(7) 19 "Don't Let Me Down" (3:48) Goldmaster Allstars "Crossroads" Reggae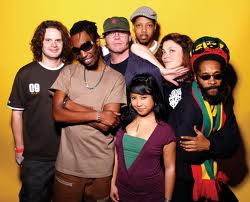 Wasn't that good? Final one now in The Beatles themed section of the show.
This is a band I played last week for Lucy, the Easy Stars All Stars but this time featuring Luciano on vocals.
Here's something that we could all do with: a little help from our friends . . .
(8) 20 "With A Little Help From My Friends" (3:13) Easy Star All-Stars Feat. Luciano "Easy Star's Lonely Hearts Dub Band" Reggae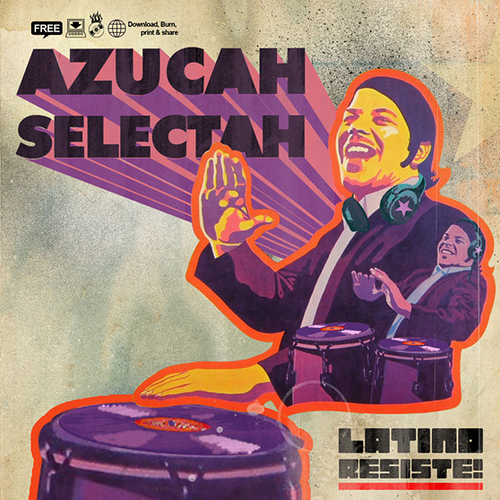 Change of pace now and three remixes in the styles of Latin Funk, Baile Funk and Reggae.
First one is a tune that was well known to any salsero in this country at least who was around in the 90s.
Originally made famous by Juan Luis Guerra and later covered by other artists (including this version here which is from a Venezuelan band - but I don't know which one I'm afraid) and here given a hard-edged latin funk remix by Z-Funkster this is going out to all ex-members of the 90s Brummie latin dance outfit Caramba - "Woman del Callao"
(9) 21 "Woman del Callao" (4:16) Z-Funkster "Azucah Selectah" Latin - Funk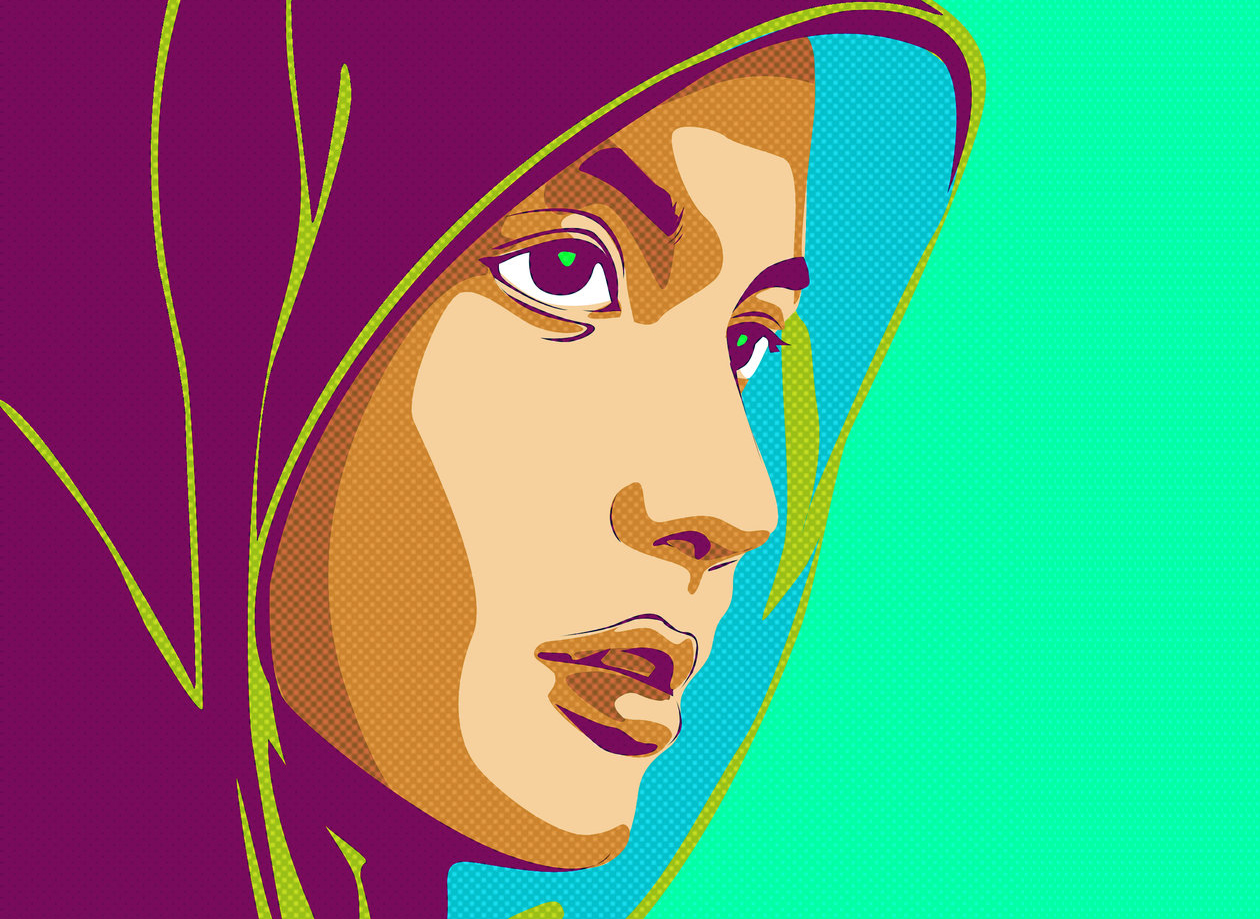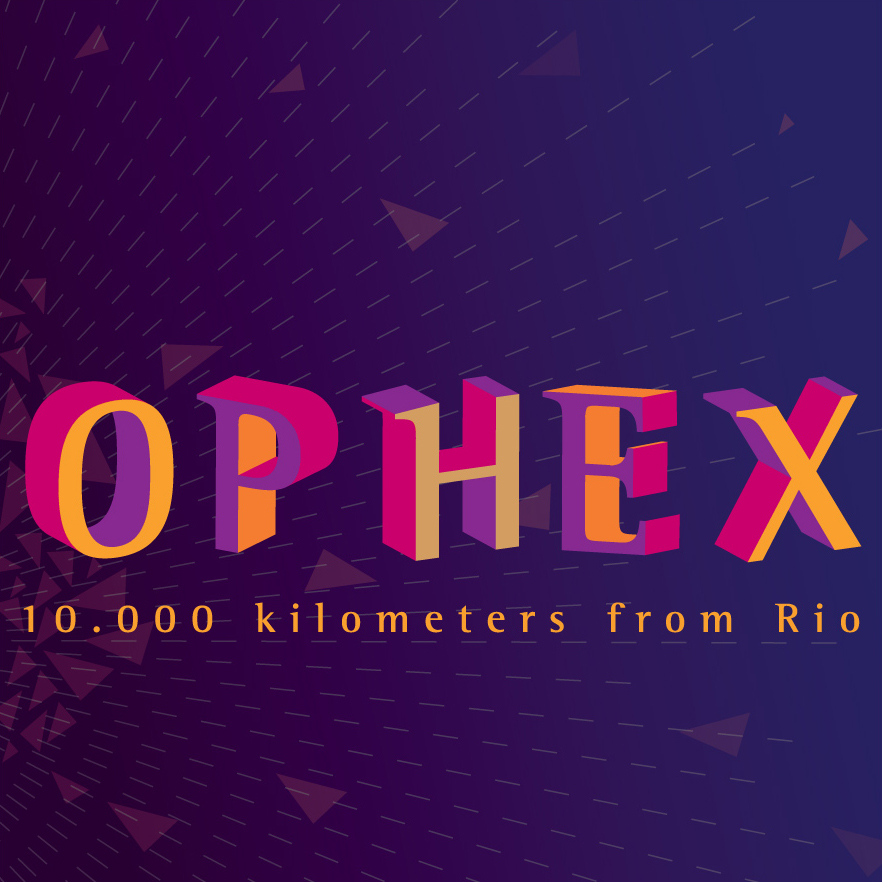 Let's rack it up a gear again.
All the way from Vilnius, Lithuania in the Baltic come the 21 year old remixer Karolis Rimkus aka Ophex.
This is a piece of what is I suppose Lithuanian folk put through Ophex's kitchen blender and inspired by baile funk from the favelas of Brazil. It's certainly different!
(10) 22 "Valkininkai" (2:54) Ophex "10.000 Kilometers From Rio" Baile Funk
Time for goodbyes now:
[Shout outs, reminders and thank yous, etc]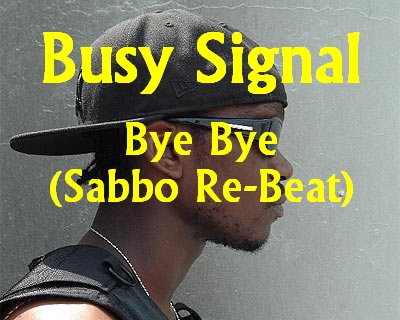 This is a remix by Sabbo of the Everley Brothers hit "Bye Bye Love" mashed up with lyrics from Busy Signal.
So what more can I say but "Bye Bye":
(11) 23 "Bye Bye (Sabbo beat-up)" (3:17) Busy Signal (Sabbo remix) Reggae
Just enough time hopefully to squeeze this one in. DLG and a lovely bachata called "Eres Mi Vida".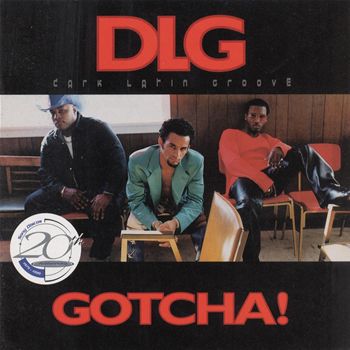 (12) 24 "Eres Mi Vida" (4:52) DLG "Gotcha"
WorldBeatUK (21st Show) - Broadcast Notes (20/7/11)
Tagged with: WorldBeatuk Glyn Phillips Aurelio Martinez Baaba Maal Vieux Farka Toure Fatoumata Diawara Danyel Waro Pacific Curls Bellowhead AfroCubism Booker T Bomba Estereo Easy Star Smerins Anti-Social Club Dub Colossus Samuel Yirga Tombolinos Mahala Rai Haidouks
WBUK21 (20/7/11) - SHOWNOTES
1 "Intro-Mat" (1.47) by Matchatcha from the album "Nyekesse" (Melodie)
Hello there! You're tuned into Rhubarb Radio and you're listening to WorldBeatUK. My name's Glyn Phillips and over the next two hours I'll be taking you on a journey to the outer reaches of global musicality. On the show tonight you'll get to hear some fabulous acts from Senegal, Mali, the USA, Colombia, Ghana, Cuba, L'ile de Reunion, Belize, Jamaica, New Zealand, Ethiopia, Romania and the UK amongst others.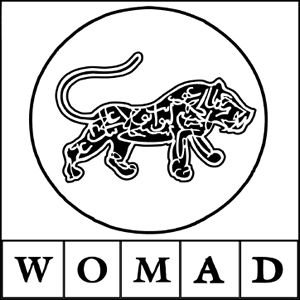 In fact tonight's show is all about WOMAD - the World of Music and Dance - which takes place in just over a week at Charlton Park, near Malmesbury in Gloucestershire, England. This amazing event is still probably the planet's leading global festival of world music open to the general public.

So, although I still have no idea of whether I'll actually be able attend it this year, I've decided to dedicate the show tonight to Womad; in short every tune you hear from now on is by an artiste who will be appearing at this year's Womad Festival!
I can't promise whether they will actually play these particular tracks but it should give you a taste of what to expect if you are lucky enough to go next week - and if you can't, then you sit back and pretend you're there (and save yourself a fortune into the bargain!).
OK, first up I'm going to ease us into the groove with some garifuna soul from Belize. Now, Belize is a small country in Central America and amongst its accolades is that it has the second longest barrier reef in the world, is the northernmost country in Central America (remember folks, Mexico is technically in North America!) and is the only Central American country to have English as the official language.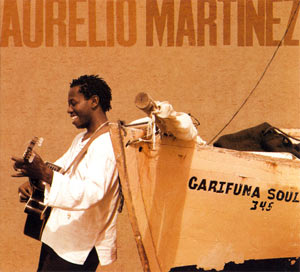 This tiny country - which is only 120 miles long and 68 miles wide - boasts a population of just 333, 200 people.
It's history is also different to its neighbours Mexico and Guatemala - who have deep Hispanic roots alongside their Mayan ancestry - since it was for many years a British Colony known as British Honduras, only gaining independence in 1973 and having a permanent British troop presence based there armed with vertical take-off Harrier Hawk jets to protect it from Guatemalan invasion until as recent as1994.
So now you know!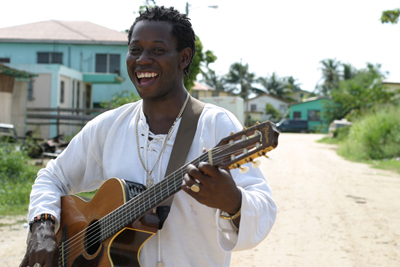 However, we're really interested in its current musical contribution and for that we have to go to the Caribbean coastline and to the Garifuna communities of Belize.
Belize has many different populations, but one of its smallest - making up only 4% - are the Garínagu (often known by the singular Garífuna) who are a community of mixed African, Carib and Arawak descent who speak and sing in a language descended from both Carib and Arawak.
They can be found along much of Central America's Caribbean coastline from Nicaragua and Honduras up to Guatemala and Belize.
So the first song up tonight is a piece of 'paranda' music by one of the Garifuna culture's most well known artists, the Honduran born, Belizean based, Aurelio Martinez, taken from his album "Garifuna Soul" on the Belizean Stonetree Records; this is called "Lumalali Limaniga":
2 Lumalali Limaniga (4:18) by Aurelio Martinez from the album "Garifuna Soul" on the Stone Tree Records Label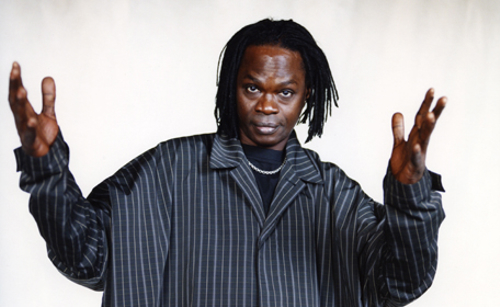 Yes, there you go, Aurelio Martinez from Belize. Now, I've got a bit of an African thing going on for the next few numbers and I'm going to kick this off with an old track by Senegal's Baaba Maal - one of the biggest names in African music for Europeans especially during the 1990s. It's a wonderfully summery piece called "Demgalan".
3 "Demgalan" (7:01) by Baaba Maal from the album "Kings of African Music" on the Nascente label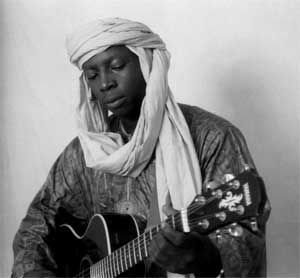 From Senegal, we move inland to Mali and to Vieux Farka Touré, the son of the late guitarist Ali Farka Toure.
This is taken from his latest album - just released in May - called "The Secret" on the Six Degrees label.
This track features Derek Trucks on electric guitar and is called "Aigna"
4 Aigna (Feat. Derek Trucks) (4:53) by Vieux Farka Touré from the album "The Secret" on the Six Degrees Records label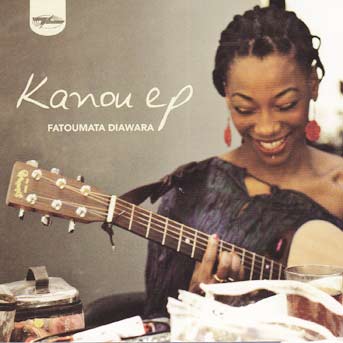 Let's stay in Mali now and the wonderful singer and actress Fatoumata Diawara recently heard supporting AfroCubism and providing backing vocals on their album.
Here she is on a pre-release track from her forthcoming EP Kanou and this is the title track from that.
5 "Kanou" (3.56) by Fatoumata Diawara from the EP "Kanou"
Hmmm, very beautiful, calming music! Fatoumata Diawara there.
We're going to board a plane now to an island in the middle of the Indian Ocean with a very rich and vibrant mixture of cultures: Malagasy, Indian, African, European and Chinese.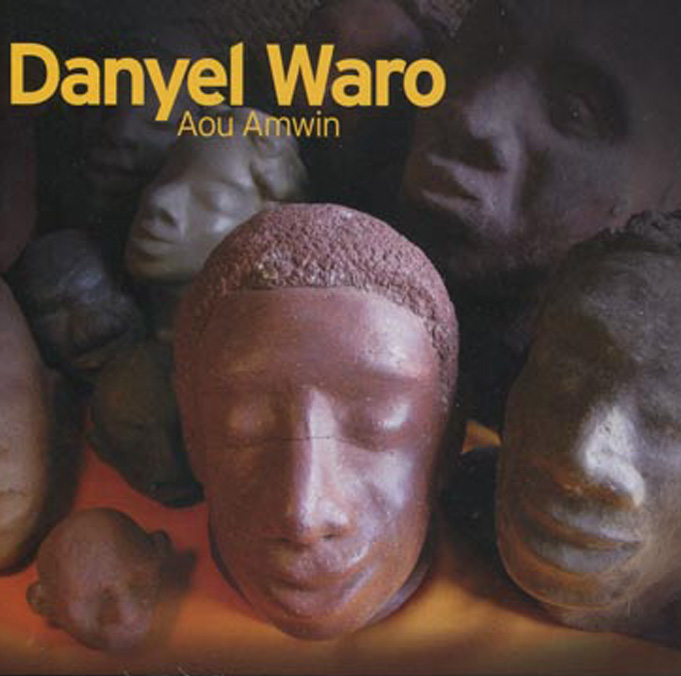 The L'isle de La Réunion is an island with a French Colonial past and indeed present since it is (like Guadeloupe and Martinique in the Caribbean) an official 'departement' of France.
This island of 800,000 people is about 120 miles south of Mauritius and roughly the same size (under 30 miles wide by 40 long).
The largest percentage of the population is mixed race to some degree or other and it's from this Creole culture that the music of La Reunion predominantly derives.
One of their most famous musicians is Danyel Waro, who is also a poet and activist - a tireless campaigner for the rights and cultures of Creole people. Danyel was last year awarded the 2010 Artist Award at the annual Womex World Music conference held in Copenhagen.
Waro is also a pioneer and flagbearer for the indigenous music of La Reunion known as Maloya - a mix of African and Malagasy rhythms, that was once banned from being played in La Reunion. This is a track called "Veli".
6 "Veli" (4.40) by Danyel Waro from the album "Aou Amwin" on the Cobalt label (2010)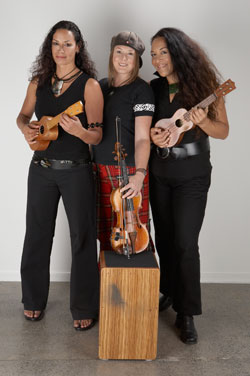 If we board the Good Ship 'WorldBeatUK' and set sail south and eastwards from the Indian Ocean, we eventually pass by Australia and end up in New Zealand.
This next band are called Pacific Curls - a trio of young women who aim to fuse European and Maori roots via ukulele, fiddle, Taonga Puoro guitar, alongside cajon, stompbox and kalimba and lyrics in Maori, Rotuman and English.
This ukulele-driven piece is called "Pacific People" from their last album "Te Kore".
7 "Pacific People" (4.22) by Pacific Curls from the album "Te Kore"
That was "Pacific People" by the Pacific Curls from New Zealand.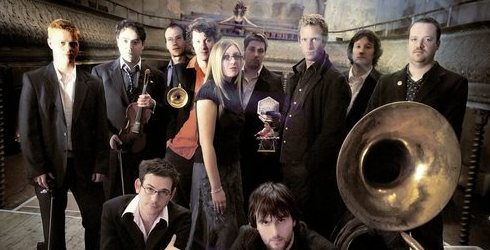 So in true WorldBeatUK style let's jet from one end of the earth to the other.
Back to Blighty and to Britain's rowdy folksters Bellowhead.
This is a track from the recently released compilation album "Rough Guide to English Folk" on the World Music Network label.
Bellowhead would like to invite you to come on down to Yarmouth Town!
8 "Yarmouth Town" (3.50) by Bellowhead from the album "The Rough Guide To English Folk" on the World Music Network label
Ha ha! Great bit of English folky fun there with some quasi-New Orleans brass band jazzy bits rolled into the mix! Bellowhead and "Yarmouth Town".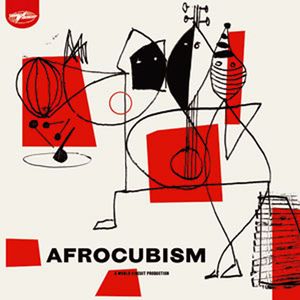 And now from the wonderfully exuberant to the absolutely sublime.
This is the amazing malicubano sound of the international superstar band AfroCubism formed out of living legends from both Mali and Cuba.
This band was put together by the UK's very own World Circuit Records label.
You can read my in-depth review of their debut album "Afro-Cubism" on the world music website (http://www.worldmusic.co.uk/afrocubism_afrocubism).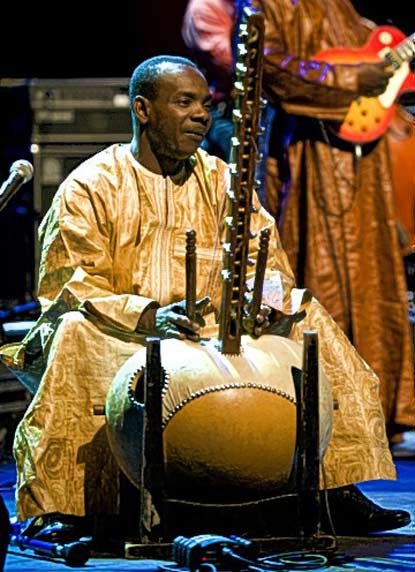 These guys are going to be one of the BIG bands this year at Womad (and don't forget that ALL of the bands I'm playing tonight on the show are appearing at this year's WOMAD festival at Charlton Park next week).
This is my favourite track off what is an amazing album.
The track was written by the Malian Kora maestro Toumani Diabate and it's called "Jarabi".
Simply sumptuous!!
9 "Jarabi" (5.57) by AfroCubism from the album "AfroCubism" on the World Circuit label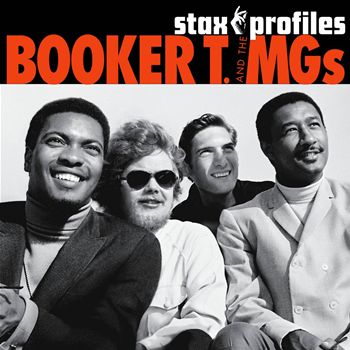 Now that's the kind of band you'd expect at a world music festival - but maybe this next one raised a few eyebrows when they were announced.
Booker T and the MGs are some of the great survivors of the 60s and 70s with numerous hits to their credit and even more amazing seeing as their speciality was instrumentals.
The longevity, popularity and sheer funkiness of their cuts is high testimony indeed to their ineffable grooves.
This is the hipswinging hit "Hip Hug Her" - here given a tasty remix by Danny Massure!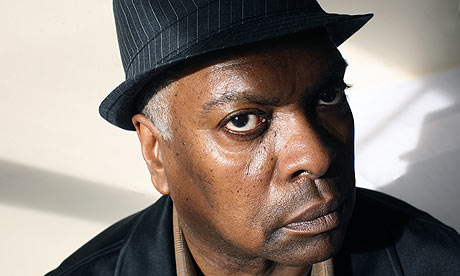 10 "Hip Hug Her (Danny Massure remix)" (3.34) by Booker T & the MGs
[CONTINUOUS]
11 "Cosita Rica" (4:36) by Bomba Estereo from the album "Estalla" on Polen Records
[CHANGE THE CDs OVER!!!]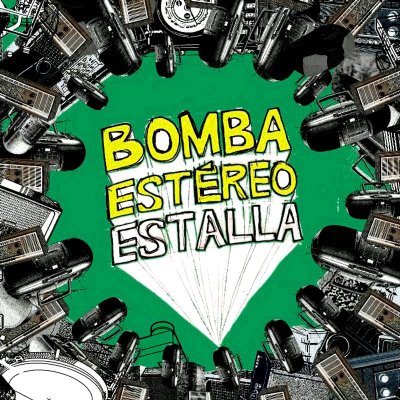 You're listening to WorldBeatUK - the two hour world music radio show right here on Rhubarb Radio, transmitting from The Custard Factory in Digbeth in the heart of Birmingham in the heart of England!
My name's Glyn Phillips and don't forget tonight's WorldBeatUK is given over to featuring bands that will be appearing at next week's Womad Festival at Charlton Park, near Malmesbury.
You were just listening to the Electro-Cumbiaton sounds of Colombia's Bomba Estereo - a feisty young band that mix indigenous cumbia with electronica and a vivacious punk attitude when seen live - and a track called "Cosita Rica".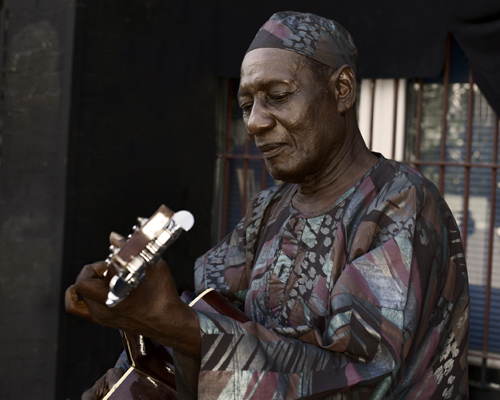 Next up is a track and a sound to die for!! One of the great unsung pioneers of Highlife and Afrobeat, belatedly getting his dues paid to him.
This is the amazing Mr Ebo Taylor of Ghana and a track from the Strut Records album "Life Stories - Highlife and Afrobeat Classics 1973-1980".
I said it's a sound to die for - and appropriately enough it's called "Heaven"!
(1) 12 Heaven (6:04) by Ebo Taylor from the album "Life Stories - Highlife & Afrobeat Classics 1973-1980" (Strut Records)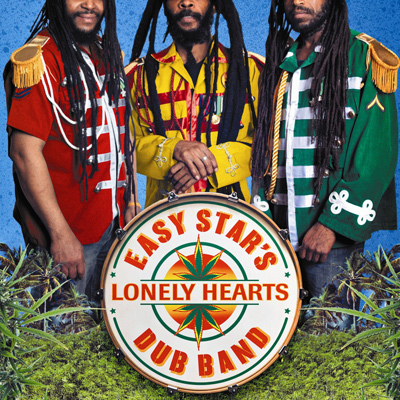 I first came across the next band a few years back and they blew me away. They have up to now specialised in taking classic albums and re-doing them dub-style.
What's special about them is the conceptualisation of how they approach each of these revered albums and the amazing attention to detail in the execution of them.
I first heard their version of the Pink Floyd classic, renamed as the "Dub Side of the Moon" and then Radiohead's "OK Computer" redubbed (sorry for the rather obvious pun there!) as "Radiodread".
This next track which features Frankie Paul is taken from their 2009 release, a reworking of The Beatles' Sgt Pepper's Lonely Hearts Club Band appropriately enough called: The Easy Star's Lonely Hearts Dub Band. This is going out to the missus - what else but "Lucy in the Sky with Diamonds"
(2) 13 "Lucy In The Sky With Diamonds" (4:33) by the Easy Star All-Stars (feat. Frankie Paul) from the album "Easy Star's Lonely Hearts Dub Band" (Easy Star Records)
Yes, yes, the Easy Star All-Stars and "Lucy In The Sky With Diamonds" from the "Lonely Hearts Dub Band" album. Incidentally they've also released a remix version of their first album called "Dubber Side of the Moon" last year and this year should have released their first album of original tunes called "First Light".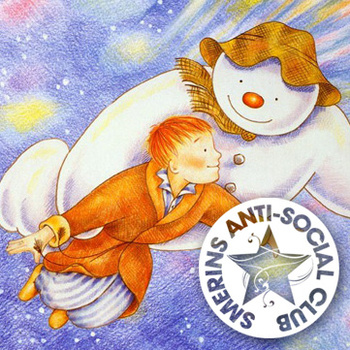 OK, since we were up in the sky with Lucy and her diamonds just now, it seems appropriate to play this next track: "Walking In the Air" - and, no, there's not even a hint of Aled Jones about it!
(3) 14 "Walking In The Air" (3:16) by Smerins Anti-Social Club
Ha ha ha!
Yes, that was Britain's very own Smerins Anti-Social Club and their ska-tastic version of "Walking In The Air"!! Love that - and not a snowman in sight . . .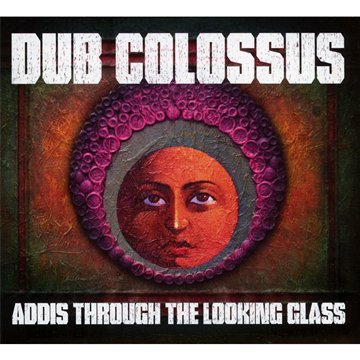 And whilst we're on this ska and reggae tip here's a MONSTER tune!
This one gets me every time I play it.
Definitely my hot hit for Womad this year.
The most excellent Anglo-Ethiopian band Dub Colossus and an amazing Ethiopian dub version of Althea & Donna's brilliant tune "Uptown Top Ranking"!
ABSOLUTELY love this one.
Can't praise it high enough!
People, I tell you, turn up the volume and get skanking!
(4) 15 "Uptown Top Ranking (radio edit)" (4:17) by Dub Colossus from the album "Addis Through The Looking Glass" on Real World Records
[CONTINUOUS]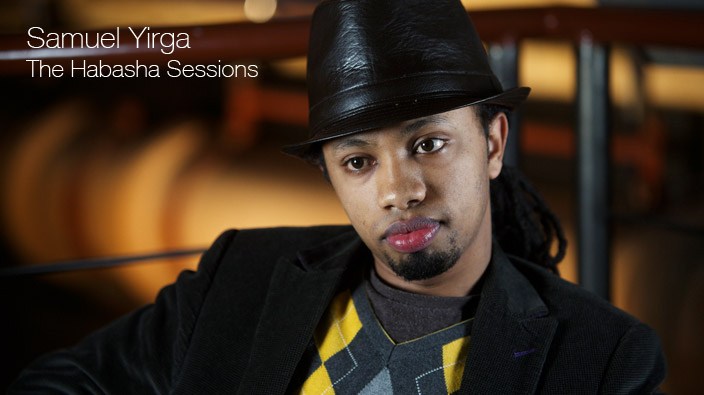 (5) 16 "Habasha Diaspora (Addis Piano Mix)" (6:05) by Samuel Yirga from the album "The Habasha Sessions" (released by Bower and Wilkins Society of Sound)
Wow! Breathtaking! That was another insight into what's making Ethiopia utterly irresistible these days. That was the young pianist Samuel Yirga (who was also on the previous track by Dub Colossus) and a tune called "Habasha Diaspora" (the Addis Piano mix) from an as yet unreleased album due out later this year. Keep an ear out for that: Samuel Yirga.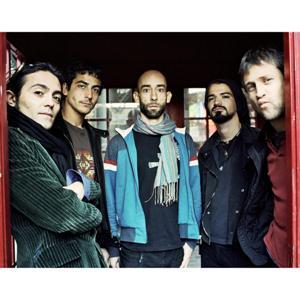 Ok, we haven't had much Balkanic music recently on the show - so let's change that.
First of all here's a UK based band made up from an Argentine, a Portuguese and three Italians.
They mix up balkan, latin, jazz, punk and well, to be honest, pretty much anything they can get their hands on!
Confused? Don't worry, just let the music get inside you.
I saw these guys a few weeks ago at the HOME Festival in Devon - and they are a truly magic band to see live - don't miss them at Womad this year if you can. Appropriately enough they are called Alejandro and the Magic Tombolinos and this is a tune called "Vera Cocek" from their album "Full Attack with Sudden Defences".
(6) 17 "Vera Cocek" (4:09) by Alejandro & The Magic Tombolinos from the album "Full Attack with Sudden Defences" on Nu Power Ethno label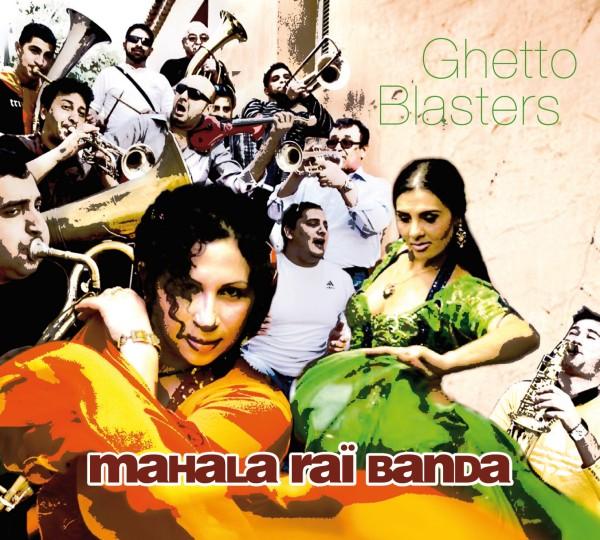 Over to the one of the major repositories of European gypsy culture, Romania. This is the Mahala Rai Banda and a track called "Hora Din Mahala".
At this point I should shout out some linguistically appropriate exhortation for all of you to dance, but here my knowledge of Romania ends, so shout out whatever you want to and just jiggle, bounce and shake your bits to heart's content!
(7) 18 "Hora Din Mahala" (3:19) by Mahala Rai Banda from the album "Ghetto Blasters" on the Asphalt Tango label
[CONTINUOUS]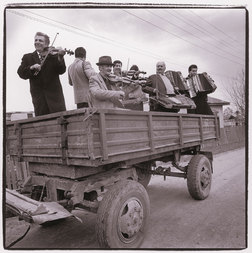 (8) 19 "A Gypsy Had A House" (3:47) by Taraf De Haïdouks from the album "Band Of Gypsies" on the Crammed Discs label
Wasn't that wonderful!
That was Taraf de Haïdouks also from Romania and a track called "O Tsigan Ave o Casa" - which translates as "A Gypsy Had A House", from the album "Band of Gypsies".
OK that's it - we're at the end of the show and so I want to thank all of you for listening in to this WOMAD Special - remember every band you've heard tonight is appearing at Womad Festival in Charlton Park, next week. For a full list of all the tracks I've played tonight and all previous weeks please go to www.worldmusic.co.uk/radio and you'll find all the info you need.
[Final shout-outs, thanks etc]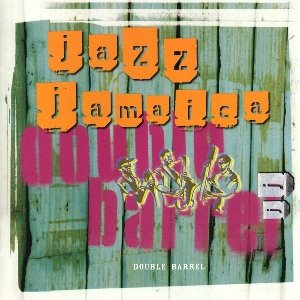 And to finish the UK's own Jazz Jamaica and one of my favourite tracks of theirs.
From the 1998 album "Double Barrel" this is their remake of the old Skatalites groover "Confucious".
(9) 20 "Confucious" (5:01) by Jazz Jamaica from the album "Double Barrel" (Hannibal 1998)
WorldBeatUK (12th Show) - Broadcast Notes (18/5/11)
Tagged with: WorldBeatUK Glyn Phillips Rhubarb Radio World Music Juanafe Moneyman Julio Sosa JuJu Kim Sinh Tlahoun Gessesse Vampisoul Strut Mdungu Lena Kovacevic Svang Ieye Sexto Sentido Almeida Girl Easy Star Monosonicos Paratiisin Pojat El Hijo de la Cumbia
WBUK12 - SHOW NOTES (18/5/11)
1 Intro-Mat (1:47) Matchatcha from album 'Nyekesse'
Welcome - Coming up . . .
2 La Makinita (3:48) Juanafé - 'La Makinita' (Oveja Negra; 2010) - Cumbia
Chile to Argentina
3 La Mara Tomaza (3:53) El Hijo de la Cumbia - 'Freestyle de Ritmos' - Cumbia Argentina
Staying in Argentina
4 Mano A Mano (3:17) Julio Sosa - 30 Aniversario 1964-1994 - Tango
Still in Argentina . . .
5 Chacarera Del Puestero (2:27) Los Puesteros - Chacarera
Due to technical probs last week … going to replay "Life" - Moneyman - Nigeria 70" album
6 Life (6:17) Moneyman And The Super 5 International - 'Nigeria 70: Sweet Times' (Strut Records) - African (Nigeria)
And from Nigeria to Gambia - or more correctly where Gambia meets the UK. The next band is called JuJu and includes Britain's Justin Adams on electric guitar, bendir and backing vocals) and Gambian Juldeh Camara (on lead vocals, ritti and talking drum - and here I must apologise because last week when I played another track from JuJu I confused the nyatiti which is a harp with the ritti which is the one-string fiddle which Juldeh is an expert on). So this next track is also from their forthcoming album "In Trance" on the Real World Records label and will be released in the UK on the 13th June. This bluesy track is called "Waide Nayde".
7 Waide Nayde (5:09) JuJu (Justin Adams & Juldeh Camara) - 'In Trance' (Real World)
A real treat now - the guitar work of the Vietnamese multi-instrumentalist Kim Sinh, has been the stuff of legend and cult status for a a few years now - but mostly amongst American rock and jazz guitarists, who can't see how this septuagenarian Vietnamese gentleman who has not been brought up on blues seems to be steeped in the Delta sound! The truth is that his music is actually from a traditional vietnamese theatre music called Cai Luong first created in the 1920s.
Kim was born in 1930 in Hanoi, Vietnam and plays all manner of instruments both traditional as well as violin, hawaiian guitar and specially tuned guitars that are reconstructed to use Vietnamese music scales. Enough talk, just listen to this. The track is "Liéu Duong Hoang Thiên Khúc" and it's from the album "Music from Vietnam 4" on Caprice Records. Eat your heart out Jimmy Hendrix!
8 Liéu Duong Hoang Thiên Khúc (4:35) Kim Sinh - 'Music from Vietnam 4' (Caprice Records) - Vietnamese Guitar music
9 Tule Meilla Vaan - Come On Over (3:32) Paratiisin Pojat - 'Paratiisin Pojat' (Poko Records; 2008) - Finn-Mex
Another treat from a forgotten age now as we hear the Ethiopian singer Tlahoun Gessesse who died just over two years ago, being accorded a state funeral attended by tens of thousands. Regarded as one of the most popular of Ethiopia's Golden Age in the 60s, he was known just as 'The Voice'. This is a track called "Sema" (and thanks to Rhubarb Radio's own Soesmix Edan for introducing this to me) and is from the album 'Ethiopiques 3, Golden Years Of Modern Ethiopian Music 1969-75' on the Buda Musique label.
10 Sema (4:19) Tlahoun Gèssèssè - 'Ethiopiques 3, Golden Years Of Modern Ethiopian Music 1969-75' (Buda Musique)
Last week I played you a track from Nottingham's own tropical band, Monosonicos, and here's another from the multicultural, multinational band, which mixes afrobeat and latin rhythms with Spanish lyrics and steelpans etc. Very interesting. This is called "Sin La Luna" (or Without The Moon).
11 Sin La Luna (4:23) Monosonicos - Latin/afrobeat
The next two tracks come off an album I received recently from the excellent Spanish re-issue label Vampisoul. The album's called "Highlife Times Vol 2" and is another one of the recent releases of excellent 1960s and 70s highlife from Ghana and Nigeria which is currently enjoying a renaissance in popularity. The first track I'm going to play is by "Bobby Benson & his Combo" and reminds me of old Jamaican rhythm and blues in a way. This one's called "Taxi Driver"
12 Taxi Driver (3:25) Bobby Benson & his Combo - 'Highlife Times Vol 2' (Vampisoul 129) - Highlife
[CONTINUOUS - CONTINUOUS - CONTINUOUS]
13 Ogiobo (5:43) Sir Victor Uwaifo & his Titibitis of Africa - 'Highlife Times Vol 2' (Vampisoul 129) - Highlife
The last track you heard was also sfrom the album "Highlife Times Vol 2" on the Vampisoul label and was called "Ogiobo" from the wonderfully named Sir Victor Uwaifo & his Titibitis of Africa! Yep, that's what I said.
Sticking with the whole afrocentric groove - here's a modern take on it. From Holland the band is Mdungu and taken from their album "Afro What?!" on the Zimbraz label this is "Boolow Gambia".
14 Boolow Gambia (5:36) Mdungu - 'Afro What?' (Zimbraz/Music & Words MW3035) - Afro
15 S' Mediterana (3:41) Lena Kovacevic - 'Dobar Dan Za Pevanje' - Serbian Jazzy
Balkan Connection
16 Haidukka (4:53) Svang - "Sväng" (Aito Records AICD005; 2004) - balkanesque
Bill Withers tune (Gil Scott Heron also)
17 Mama's Hand (3:50) Ieye - 'Fever Grass' (Shenghen Clan) - Reggae
Jamaica
18 Lucy In The Sky With Diamonds (4:33) Easy Star All-Stars Feat. Frankie Paul - Easy Star's Lonely Hearts Dub Band (Easy Star Records 1018)
also for Lucy
19 Barfly (4:25) Almeida Girl & Descarga - 'Llanita' (KAMOCD1) - Salsa

20 Guajiro (3:22) Sexto Sentido - 'The Way' - RnB Cubana
Sexto Sentido and the succes of "Guajiro" in Cuba: seven weeks at No 1 in Cuba and another 7 weeks at No 3 (just behind Don Omar's Danza Kuduro and Shakira!); the video of this won the Lucas Award (like a Cuban Oscar for videos) and hit international latin american charts too - and that's without being released on an album or available digitally yet! The girls intend to release their third album called "The Way" with this track on, in the summer in Europe. So I'll be playing more from them in the run up to that over the coming weeks.
OK, here's another angle on the Latin scene - the mashup between traditional afro-latin forms such as cumbia with contemporary electronic-driven styles such as dubstep; this is a tune by Tony Camargo entitled "Año Viejo" (the old year) refixed by bootlegumachine into a piece of 'raverton'. Enjoy!
21 Año Viejo (5:44) Tony Camargo (bootlegumachin refix) - Raverton
Thank yous and goodbyes. Announce the Rea River Soul night.
22 Oye El Consejo (3:26) Ibrahim Ferrer - 'Buenos Hermanos' (World Circuit WCD065; 2003) - Son
- - - - - - - - - - - - - - - - - - - - - - - - - - - - - - - - - - - - - - - - - - - - - - - - - - - - - - - - - - - - - - - -

1