WorldBeatUK (19th Show) - Broadcast Notes (6/7/11)
Tagged with: WorldBeatUK Glyn Phillips Colombiafrica Professor Elemental Zeca Pagodinho Zulu 9.30 Lisandro Meza Etubom Rex Williams Strut JuJu Ikebe Shakedown Shazalakazoo Slamboree Goy Karamelo Tommy McCook Letta Mbulu Supa Bassie Joe Claussell Nuyorican Soul Tea Sea
WBUK19 (6/7/11) - SHOWNOTES
1 "Intro-Mat" (1:47) by Matchatcha from the album "Nyekesse" (Melodie)
Hi there, you're listening to WorldBeatUK on Rhubarb Radio, transmitting around the world from the Custard Factory in Digbeth, Birmingham - all done through the magic of digital technology. Such times we live in! My name's Glyn Phillips and for the next two hours I'll be playing you my own idiosyncratic collation of the best in world music from around the globe; from the past and present - and looking toward the future.
This week it's all about the soul and the funk, the grist and the groove - and there's a definite African and Colombian flavour to much of tonight's sonic banquet. So, just grab hold of yer eating irons and get stuck into the musical feast that awaits you . . .
In fact this week's show is slightly different from normal - there's very few new releases this time, so I thought I'd rustle through some interesting oldies, almost-newies and the 'ones that got away' - and in doing so I've managed to dig up some seriously funky-ass grooves to get you shaking yer tushes to!
But let's not rush it, we'll just put the pot on to boil, gently warm up the pan and put the pulses in to soak. You can't rush good food. We'll just get you nicely simmered up for the first part of the show and, indeed, first up is the point where the South American country of Colombia (bordered by the Pacific Ocean, the Caribbean Sea and the Amazon Jungle) meets Africa (culturally speaking anyway).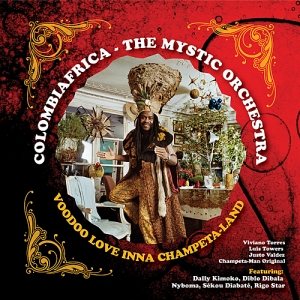 Colombiafrica - The Mystic Orchestra is a project that takes some of the best afro-colombiano musicians Viviano Torres, Luis Towers and Justo Valdez and teams them up with African musicians such as Dally Kimoko, Nyboma, Sekou Diabaté, Rigo Star and the brilliant Diblo Dibala (who, incidentally is the man behind my theme music for this show!). The album is called "Voodoo Love Inna Champeta-Land" and this track is called "No Habla Na'" (Don't Say Nuthin'!)
2 "No Habla Na'" (4:43) by Colombiafrica - The Mystic Orchestra from the album "Voodoo Love Inna Champeta-Land" (Riverboat Records/World Music Network)
Well, that was all rather splendid, don't you think? Professor Elemental certainly thinks so!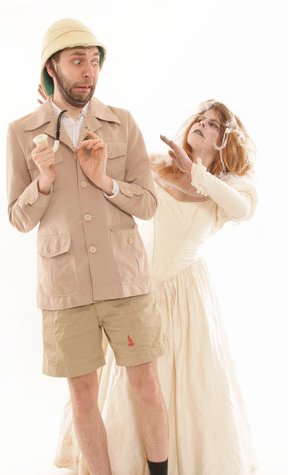 3 "Splendid (Tom Caruana remix)" (3:02) by Professor Elemental from the album "More Tea (Remixes)" (Tea Sea Records)

Yes that was the wonderfully eccentric Englishman Professor Elemental and a track from his recent album "More Tea (Remixes)" called "Splendid!" - check the video out on YouTube if you can, and remember you can get his tracks direct from his website:
And if you're listening Prof, hope the baby's coming on a treat! And stay tuned for more Elemental eccentricity later on in the show!
Last week I had a little bit too much to say (as usual!) so unfortunately I ran out of time and had to drop a track from my playlist. Well don't say that I don't try and put things right straightaway. Here's that track a great feelgood samba tune called "Vai Vadiar" by the great Zeca Pagodinho from his album "Sem Limite". Goza os meus amiguinhos!
4 "Vai Vadiar" (4:07) by Zeca Pagodinho from the album "Sem Limite" (Universal Import)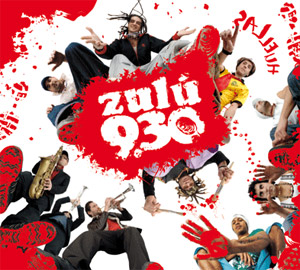 OK, let's nip across to Barcelona for the first of two visits tonight. This is the home of the really talented Spanish band Zulu 9.30 who are amongst the current wave of European mestizo music - a style that often mashes up latin, Jamaican, flamenco, folk, jazz, rock, punk and, well, all kinds of stuff into a danceable world groove. It's all grist to the mill! This is from their album "Huellas" (which means 'footprints') on the Kasba label and is a salsa-based piece called "Te Llevo Conmigo" (I'm taking you with me!).
5 "Te Llevo Conmigo" (3:36) by Zulu 9.30 from the album "Huellas" (Kasba)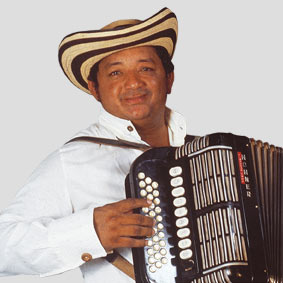 And that sets us up nicely to go back over to South America for a lovely slice of 1980s cumbia from the great accordionist Lisandro Meza - probably the first cumbiambero I ever came across when I first pitched up on the shores of South America over a quarter of a century ago. What a great sound he has. So slap on the sombrero, sharpen your machete and mount up your burros because Lisandro is taking us to meet "Las Africanas" . . .
6 "Las Africanas" (2:18) by Lisandro Meza from the album "Lisandro's Cumbia" (World Circuit)
[CONTINUOUS]
7 "Illusion de Amor" (4:13) by Los Chapillacs (Listen Recovery RENZ mix)
First you heard the sound of Colombian cumbia from accordionist Lisandro Meza and that was followed by psychedelic 1970s Peruvian chicha music (which is based on cumbia) by Los Chapillacs subtly remixed by Listen Recovery RENZ.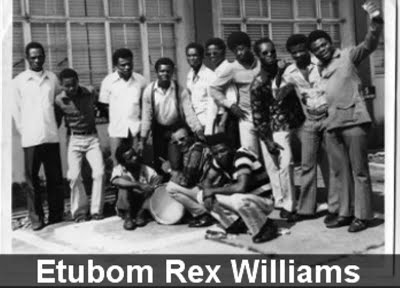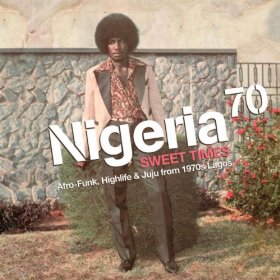 Let's follow that with some more old school sounds - this is from a wonderful recent compilation of old Nigerian tunes from the 1970s.
The album is on the Strut Records label and is called "Sweet Times…"; from that is this sublime slowburner "Ama Mbre Ewa" by Etubom Rex Williams & His Nigerian Artistes. Just kick back and let this one flow over you . . .
8 "Ama Mbre Ewa" (5:38) by Etubom Rex Williams & His Nigerian Artistes from the album "Sweet Times" (Strut Records)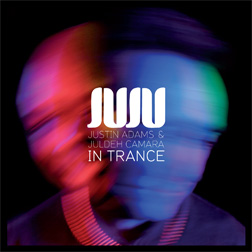 Wasn't that good? Very trance-like feel - and talking of which this next track is from a recent album on Real World Records called "In Trance" by the Anglo-Gambian duo of Justin Adams and Juldeh Camara.
And please note Justin and Juldeh will be performing right here in Birmingham the day after tomorrow at the mac, in Edgbaston, in the open air arena. That's going to be a real treat indeed! I saw them a couple of weeks ago down in Devon at the HOME Festival doing an acoustic set - a real mindblower!
Juldeh is from Gambia in West Africa and is a real virtuoso on the ritti or nyanyeru (the traditional one-string fiddle of West Africa). Doesn't sound very inspiring? Trust me, this guy really knows what he's doing! Amazing licks and he can make it sound like lots of different instruments too - all on just ONE string and no fretboard!! He also sings really well and has real presence.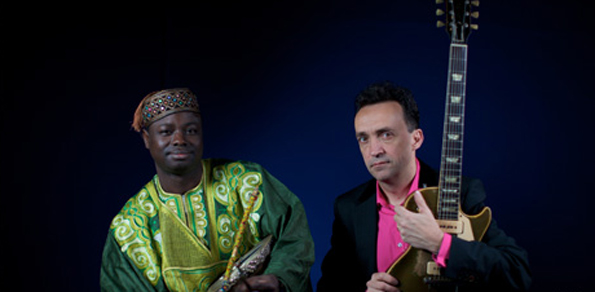 Justin's no slouch either - he's served time with Jah Wobble and has also produced and co-written with Robert Plant. Justin plays some mean blues guitar and banjo and sings too.
If you want to hear where the blues comes from, where the Gambia meets the Mississippi, where West Africa meets the Celtic World, then check these guys out. Highly recommended!
So that's this Friday at the mac (7.30pm and the support band is the African Roots Fusion Band)
OK, so here's a taster for that - a laidback bluesy piece called "Halanam"
9 "Halanam" (7:09) by JuJu (Justin Adams & Juldeh Camara) from the album "In Trance" (Real World Records)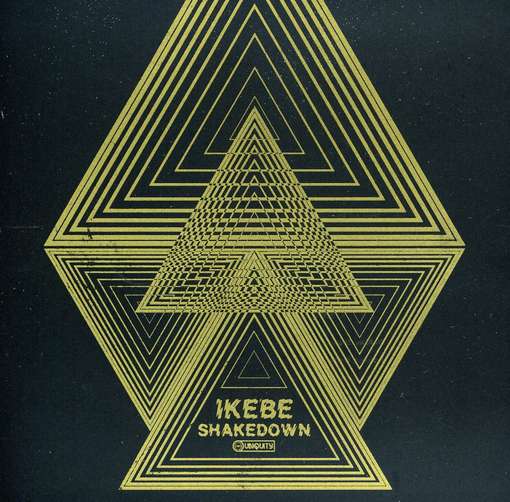 So, from the ethereal sound of the one-string fiddle to the simultaneously 'in-yer-face' but 'so-laid-back-it's-almost-horizontal' sounds of afrobeat-funk band Ikebe Shakedown from Brooklyn, New Yoik! Love their sound!
And that cowbell! That's exactly how I'd play it too . . . Hmmmm! Not so much 'music in the key of life' as 'groove to the universal pulse'.
This is the "Kumasi Walk" from their album also called "Ikebe Shakedown" on the Ubiquity label.
10 "Kumasi Walk" (4:42) by Ikebe Shakedown from the album "Ikebe Shakedown" (Ubiquity)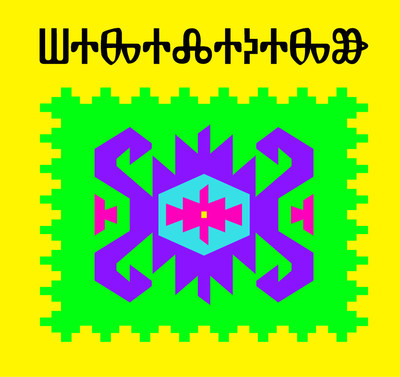 OK, WAKEY-WAKEY!! Balkanbeat madness to the max! This is "Marock" by Shazalakazoo.
11 "Marock" (3:54) by Shazalakazoo
[CONTINUOUS]
.

12 "Moon Monkeys" (1:15) by Professor Elemental from the album "More Tea (Remixes)" (Tea Sea Records)
[CONTINUOUS]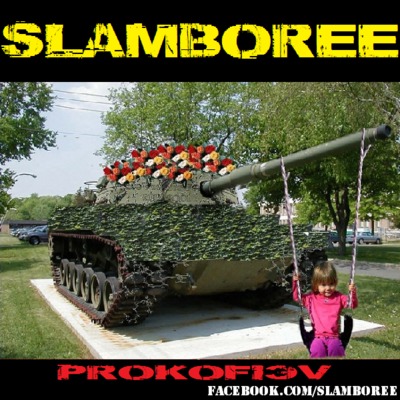 13 "Prokofiev" (3:20) by Slamboree
I bet that cleared yer sinuses out! OK first of all in that little medley you heard a modern piece of Balkanbeat madness from Shalakazoo followed by a little interlude of Professor Elemental lunar monkey business and then, no it's not those tossers from The Apprentice - it is of course the Russian genius Prokofiev's "Dance of the Knights" from Romeo and Juliet - given a peculiarly British Dubstep treatment by Slamboree, a collective that includes Rhubarb Radio and Birmingham's very own DJ Marc Reck (AKA DJ Narrative).
.
So in true WorldBeatUK fashion, from the ridiculous to the sublime...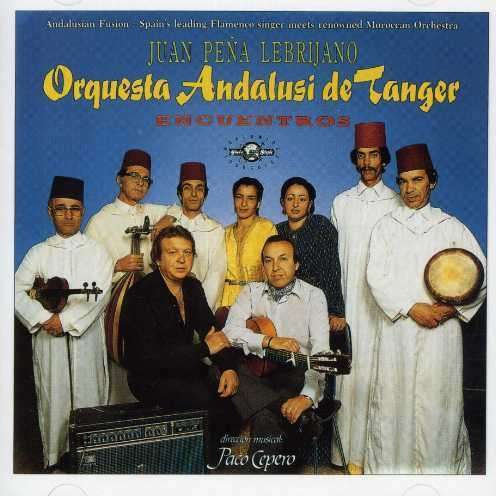 From the 1980s a glorious fusion of Andalusian flamenco with a Moroccan orchestra - Juan Pena El Lebrijano and the Orquesta Andalusi de Tanger.
I first bought this album "Encuentros" on vinyl and fell in love with the album sleeve, the rather dapper looking silk-cravatted Paco Cepero on guitar, the open-shirted, medallion-chested singer Juan Pena El Lebrijano both seated in front, and behind them two Moroccan women and five blokes in neck-to-ankle pure white shifts and - joy of joys - each one wearing a red fez! It was better than a Tommy Cooper convention!
Aah, but you think I jest too much methinks! Let me tell you however the music is fabulous! Here's the opening tune from the album. It's called "Vivir Un Cuento De Hadas" (living a fairytale) and I think you'll see what I mean
14 "Vivir Un Cuento De Hadas" (5:08) by Juan Pena Lebrijano and the Orquesta Andalusi de Tanger from the album "Encuentros" (Ariola)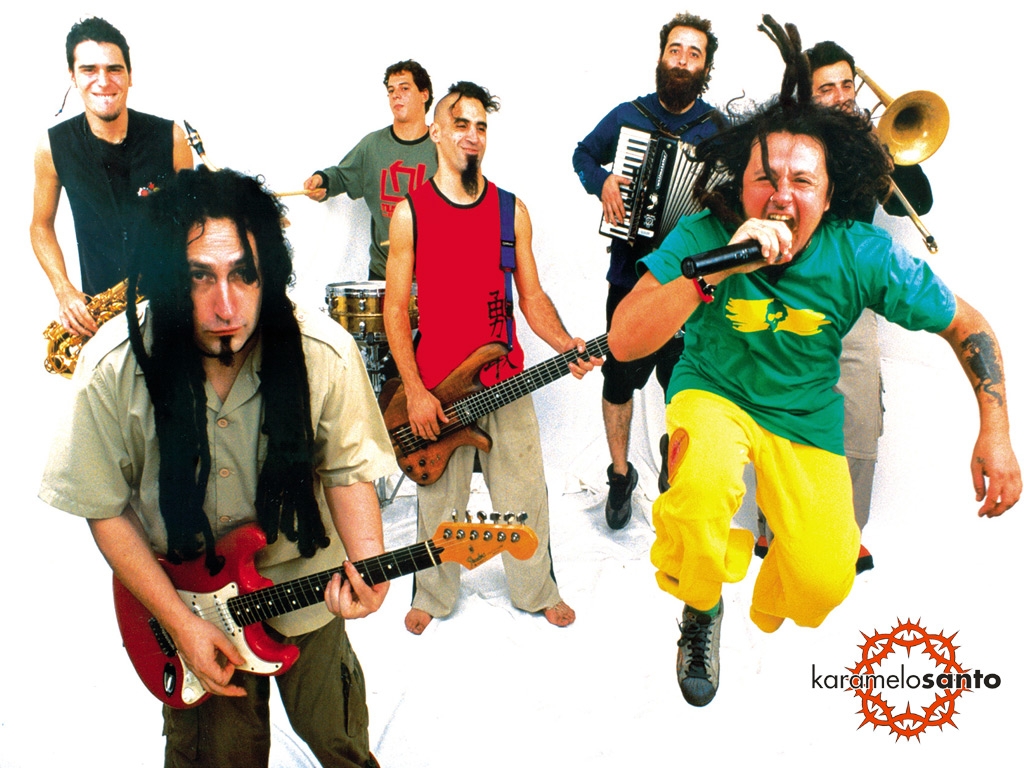 [CHANGE THE CDS OVER!]
Wasn't that sumptuous! Ok, let's take it up again a notch. This is a cumbia-based track with a reggaeton feel and andean folkloric overtones mixed with hip-hop; originally written by the Argentine band Karamelo Santo and featured in the Latin American film "Caño Dorado"; here it's remixed by Goy Karamelo (now a solo musician). I'm really loving some of the stuff that's been coming out of Argentina recently and this is no exception. "Que No Digan Nunca"
(1) 15 "Que No Digan Nunca" [Ends at 3.48] (4:03) by Karamelo Santo (Caño Dorado film music - remix by Goy Karamelo) from the album "Mi CD"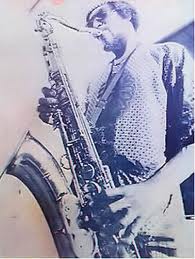 [BEWARE: Ends at 3.48!!]
OK, two in a row now; same song but for some reason with different names. I'll tell you after, what the details are, but if any of you say Lily Allen I'll never talk to you again!
(2) 16 "Reggae Merengue" (2:16) by Tommy McCook & The Supersonics
And now another version . . .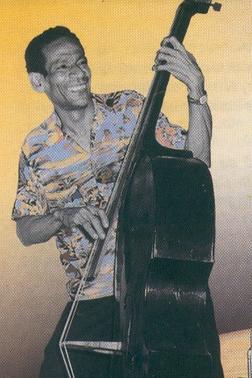 (3) 17 "Cójeme La Caña" (3:00) by Pedro Laza Y Sus Pelayeros (Mixticius)
So, first one was an old version by Jamaican saxophonist Tommy McCook and the Supersonics called - for some bizarre reason on the version I've got - 'Reggae Merengue' (although it's obviously a cumbia to me!) and that was followed by the Colombian bandleader Pedro Laza y sus Pelayeros and the same tune but called "Cójeme La Caña" - and that was a remix by Mixticius; you can find more of his work on Soundcloud.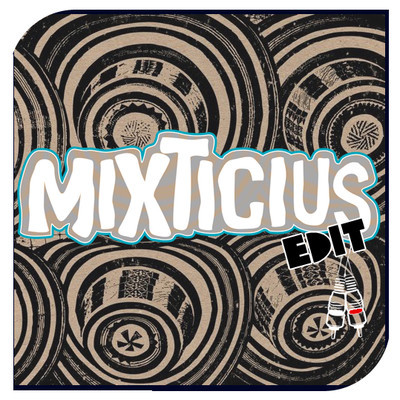 .
.
.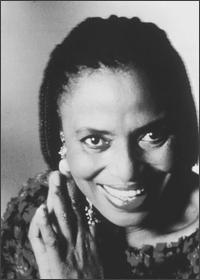 Well, a real treat now - I absolutely love this! From the "Gilles Peterson in Africa - The Soul" album this is South African singer Letta Mbulu and some tasty, tasty funk called "Mahlalela". Brilliant!
(4) 18 "Mahlalela" (4:45) by Letta Mbulu from the album "Gilles Peterson in Africa - The Soul" (Ether)
[CONTINUOUS]
.
.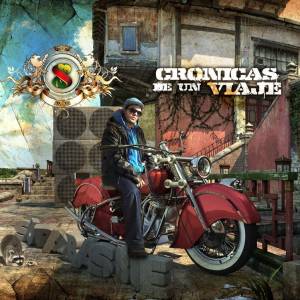 (5) 19 "Original Cumbiamuffin" (4:57) by Supa Bassie
Ha ha ha! Love that one!! That was reggaeman Supa Bassie from Valencia and a tune called "Original Cumbiamuffin" - a cumbia reworking of his hit "Original Raggamuffin" from the "Crónicas de un Viaje" album.
And since I'm in that remixing mood how about this little mashup from young Mexican mixer Outsider8301 - this is Sidestepper's groovalicious "Papaya" vs Wreckx-n-Effect's 1992 butt-wobbling "Rumpshaker", with a little MIA thrown in for good measure. You can start bouncing now ladies!
(6) 20 "Papaya vs Rumpshaker" (5:29) by Wreckx + M.I.A. vs Sidestepper (Oscar Outsider 8301)
[Talk over intro to next track]: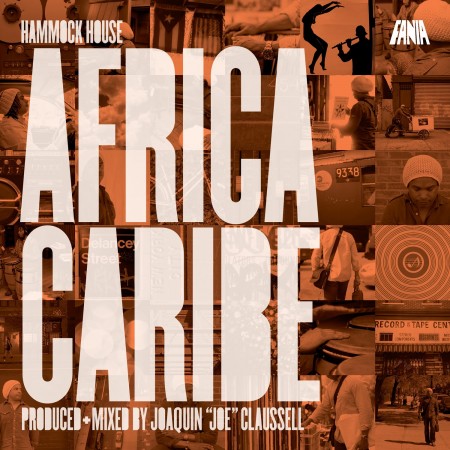 OK, we're definitely in the groove now, brothers and sisters! And time to lay this one on you. This is where latin meets soul, meets jazz meets funk. Eddie Palmieri is both a giant and a living legend in the annals of New York latin jazz and here his amazing "Mi Congo Te Llama" gets a very liberal deconstruction by Joaquin "Joe" Claussell from the brand new album "Hammock House - Africa Caribe" on the Fania label. 7 minutes of stone-solid groove, babies!
[BEWARE - LONG QUIET START!!]
(7) 21 "Mi Congo Te Llama" (Joe Claussell Remix) (6:59) by Eddie Palmieri from the album "Hammock House - Africa Caribe" (Código/Fania)
OK and that's the end of the show . . .
[SHOUT-OUTS TO ALL AND ANNOUNCEMENTS - reminder about Justin and Juldeh at mac]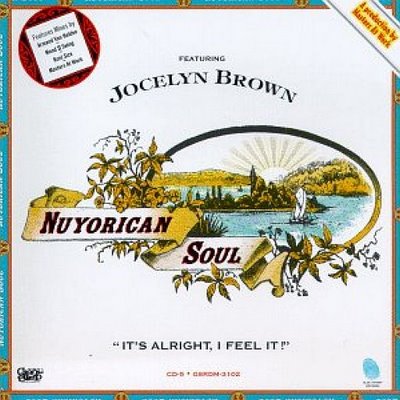 I said at the top of the show that tonight was all about the funk and the soul, the grist and the groove. Well, I've tried to give you that tonight and I hope you agree. If you don't feel so, then at least you should be able to with this final track.
This is the fantastic Jocelyn Brown and Nuyorican Soul and a track from the Masters At Work album "Nuyorican Soul". Turn up your speakers as loud as they'll go and say after me: "It's Alright, I Feel it!"
(8) 22 "It's Alright, I Feel It!" (3:22) by Jocelyn Brown & Nuyorican Soul from the album "NuYorican Soul" (Talkin Loud)
1