WorldBeatUK (18th Show) - Broadcast Notes (29/6/11)
Tagged with: WorldBeatUK Glyn Phillips Mabon HOME Festival Dartington Thomas Brooman WOMAD WOMEX Fernhill Phil Stanton Rough Guide Coope Boyes Simpson Ian King Professor Elemental Uxia Ceu Seckou Keita Rory McLeod Farka Toure B B King Legouix Max Pashm Zeca Pegadinho
WBUK18 (29/6/11) - SHOWNOTES
WorldBeatUK 7-9pm this evening: Some folkin' good Folk with some folking good folkers, string driven things with veritable kings of African kora and a genuine King of Blues, Galician cuckoos, Brazilian café, Balkan Pashm, Sunflowers from Lola, a cracking Cuban big band, some very Rude Love from Mexico and a gentlemanly tannophile & his orang-utan butler . . .
1 "Intro-Mat" (1:47) by Matchatcha from the album "Nyekesse" (Melodie)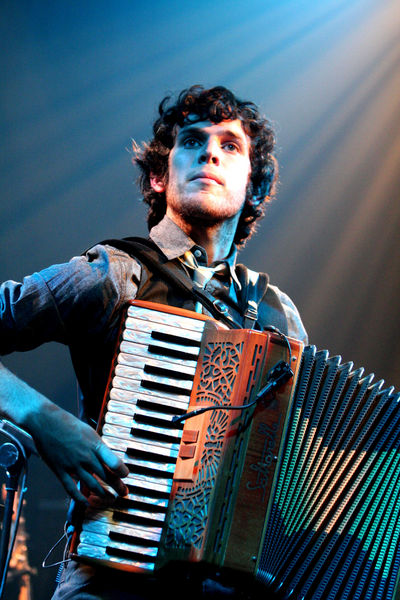 Welcome to the show and first off: Happy 7th Birthday to my youngest son, Lewys! Hope you're having a lovely day! And if it's a birthday that must mean a party! So without further ado, let's join Welsh folkers Mabon for a Schindig!
2 "Schindig" (5:00) by Mabon from the album "Live at the Grand Pavilion"
Yeah that was the Welsh based Mabon - one of the most exciting folk bands on the UK circuit at the moment - I had the pleasure of seeing them last year at the Womex conference in Copenhagen and that was a tune called "Schindig" off their Award Winning album "Live at the Grand Pavilion" released last year. The newly reformed Jamie Smith's Mabon will be playing at Womad in Charlton Park in about four weeks time on the BBC Radio 3 stage. So catch them if you can.

And from one Festival to another. I've recently come back from a brilliant small festival in Devon called the HOME festival which took place at Dartington Hall in Devon over one and a half days. It was co-founded by Thomas Brooman - one of the original founders of Womad - alongside a chap called simply Drum.
The idea behind the HOME festival is to try and present top-flight world music acts in a more intimate setting and in particular to present at least half of the performances completely acoustically. And when I say acoustic - I mean just that: NO amplification whatsoever! Hard to believe? Trust me it worked!
The venue was a 14th century hall in an old manor house and for many of the bands it was their very first time performing without mikes and speakers etc - but it was a resounding success. The audience needed to be silent but it was amazing how quickly everybody adapted.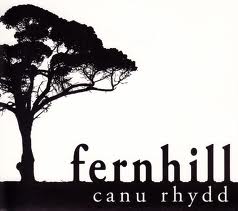 And one of the bands who performed like this were the Welsh folk band "Fernhill". Believe me, a great band to see live - the delicacy of the pieces, the seeming simplicity of the delivery, the strength of the arrangements all combined into a breathtaking concert. I've got to big up the voice of Julie Murphy in particular - in this large, incredibly high medieval hall her voice took on an almost 3-dimensional quality and took flight above our heads.
So here's a flavour of Fernhill. This is from their album "Canu Rhydd" (which roughly translates as freeform poetry) and is a track called "Diddan". Oh and a big thank you to Jane Brace and Katrina Hurford of Dartington for looking after me and my brother - looking forward to next year already.
3 "Diddan" (5.53) by Fernhill from the album "Canu Rhydd"
and from Welsh Folk to English Folk...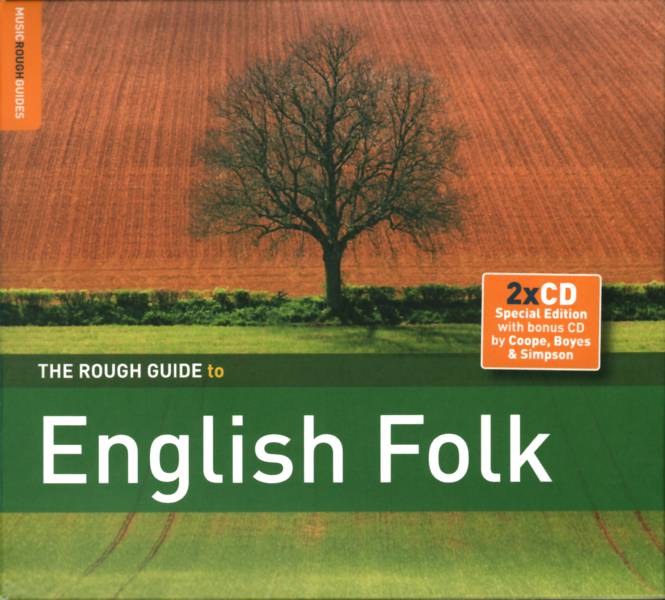 Whilst at Home Festival I met Phil Stanton, the boss of World Music Network (the people that put out the Rough Guide series of CD - and "Introducing…") . There are two new CDs from the RG range, to be released …when?…. - English Folk and Brazilian Cafe.
Explain concept of RG and of the bonus CDs.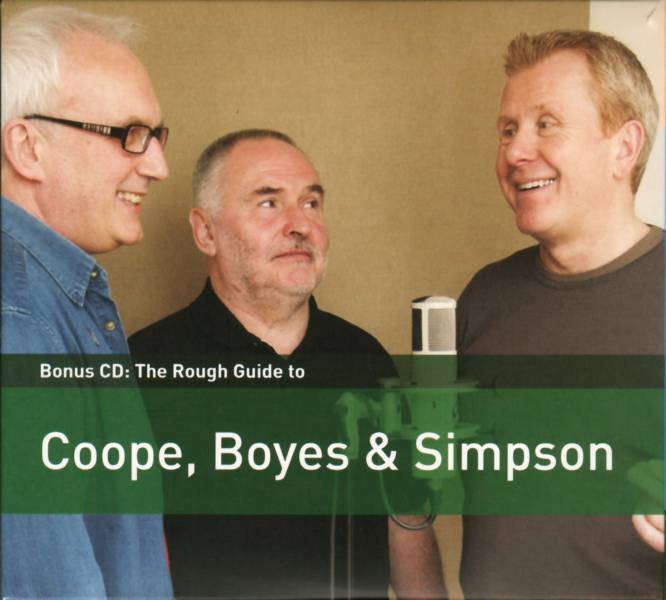 I'm going to deal with the folk album first coz we're still in the British folk section of tonight's show. This track is actually from the bonus CD which comes free with the RG TO EF - and is a compilation devoted to the work of Yorkshire acapella singers Coope, Boyes & Simpson.
- explain about Jerusalem and Froots etc.
This is a short piece called "Uttoxeter Souling Song"
4 "Uttoxeter Souling Song" (1.18) by Coope, Boyes & Simpson from the album "RG To English Folk" (Network)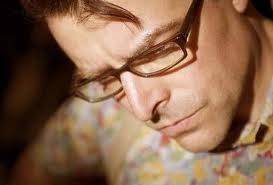 From main album: explain when I first heard this tune (early 80s - Sheffield, Oscar The Frog etc, …
5 "Adieu to Old England" (4.41) by Ian King from the album "RG To English Folk (Network)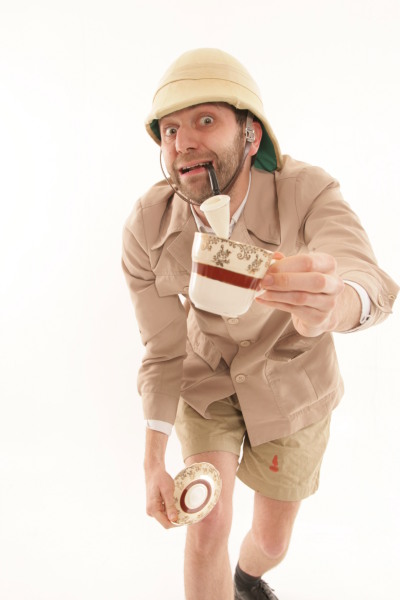 Link from saying goodbye to Old England to the Prof and his quest for the golden frog.
remind people of Prof's website www.professorelemental.com and that the remix album "More Tea" is due out on Monday July 4th…
6 "The Quest for the Golden Frog" (Tom Caruana remix) (3.49) by Professor Elemental from the album "More Tea (Remixes)
.
[CONTINUOUS]
.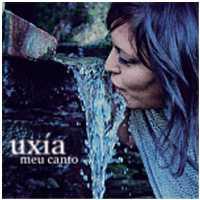 7 "O Cuco a Cantar" (3.26) by Uxia (with Fred Martins) from the album "Meu Canto" (do Fol Musica)
Explain about Uxia - then Brazilian connection, into the second of WM Network's Rough Guides - Brazilian Café (concept about café)
.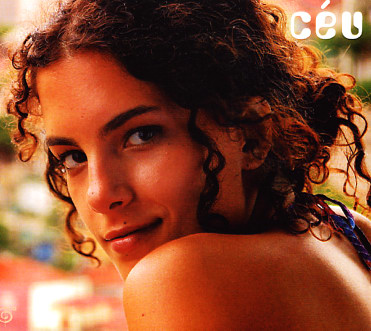 8 "Comadi" (3.33) by Céu from album "RG to Brazilian Café" (Network)
.
.
Mention Home Festival again. . . and Seckou 50% of sales to Red Cross charity. Explain 'Silimbo'.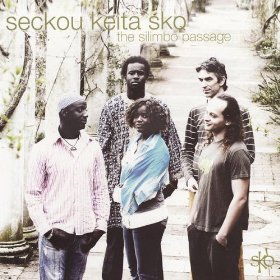 9 "Mande Arabe" (6.08) by Seckou Keita Quintet from the album "The Silimbo Passage" (World Artventures)
Flag up Rory McLeod at the Kitchen Garden Café - Sunday 3rd July - Rory McLeod - Kitchen Garden Cafe, 17 York Road, KH, Bham (World Unlimited) 7.30pm
.
Here's what I said about RORY MCLEOD a few weeks ago, worth repeating:
"He carries with him that same mixture of idiosyncracy and integrity as people like Ash Mandrake, Roy Harper etc. I think it's safe to say that Rory is an underground legend. Described variously as an amazing folk artist, traveller, troubadour extraordinaire and a one-man folk orchestra, Rory plays a multitude of instruments including trombone, harmonica, spoons, djembe, bandorea, guitar, finger-cymbals and tapshoe-driven stomp-box! He's played and recorded with people like Ani Di Franco, Taj Mahal, Kathryn Tickell and Ali Farka Toure amongst many others.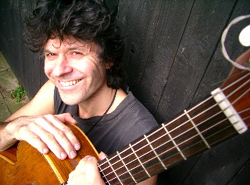 I had the pleasure of performing with him back in the 90s right here in Birmingham - a great musician, and a true gent to boot. Luckily for us here in Brum he's come down from the Orkneys and will be performing on Sunday 3rd July at the Kitchen Garden Café, Kings Heath, courtesy of World Unlimited.
I urge you to go along - you will be drawn into his unique world and emerge with your senses buzzing."
10 "Going Song" (5.52) by Rory McLeod from the album "Travelling Home" (Cooking Vinyl)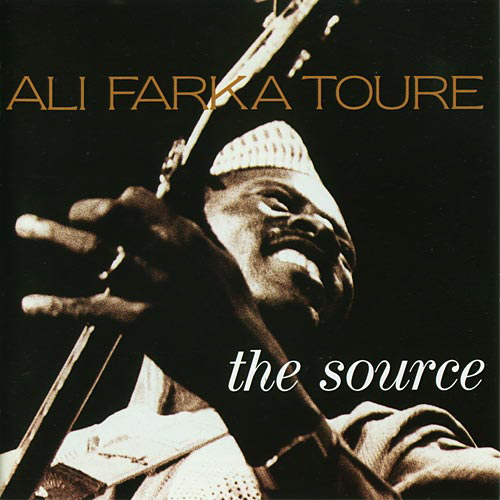 Here's Rory with Ali Farka Toure:
11 "Roucky" (8:19) by Ali Farka Touré from the album "The Source"
The Source = the source of the blues and here's how most of us remember the blues - BB King and the "Thrill is Gone"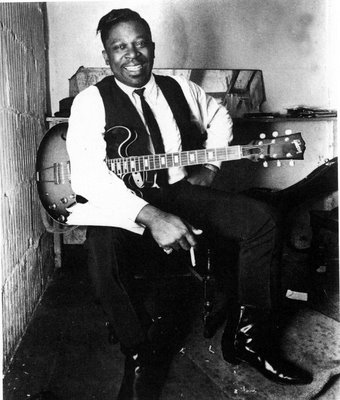 12 "The Thrill is Gone" (4:58) by B.B.King from the album "The Best Of Blues"
.
.
.
.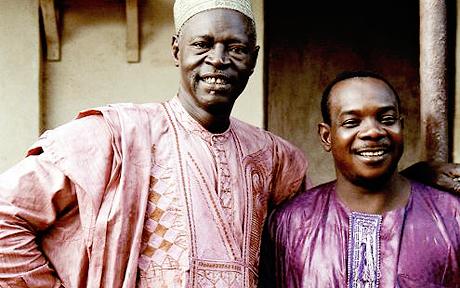 Back to Africa and Ali Farka Toure - combined with the King of Kora, Toumani Diabate - the last album they recorded together ...
13 "Sabu Yerkoy" (4:09) by Ali Farka Touré & Toumani Diabaté from the album "Ali & Toumani" (World Circuit)
FLAG UP: Monday 4th July - Vieux Farka Toure - UK release, new album "The Secret" on Six Degrees Records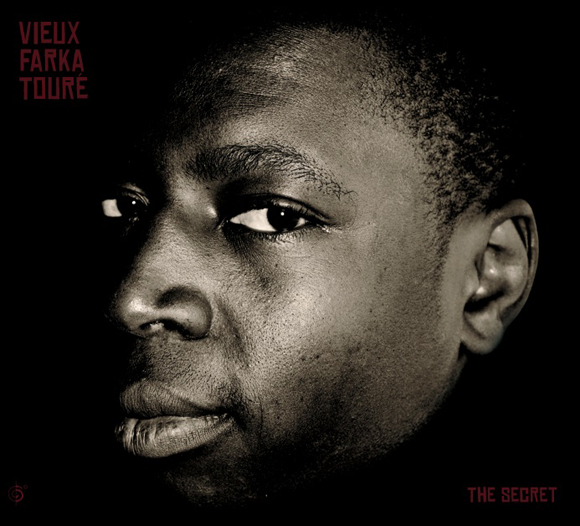 14 "The Secret" (6:51) by Vieux Farka Touré from the album "The Secret"
.
.
.
[CHANGE THE CD!!]
- - - - - - - - - - - - - - - - - - - - - - - - - - - -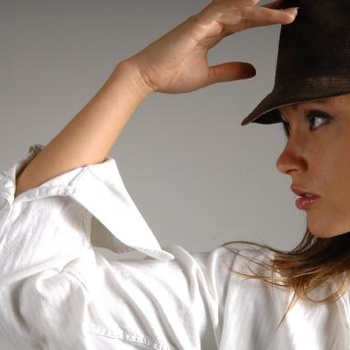 Change of mood and pace - leave Africa and come back to the UK - explain about Alexandra and her fusion stuff - here more latiny
(1) 15 "Time to Go" (3:33) by Alexandra Legouix & the Sunflowers from the album "Lola"
Flag up SUBVERT at the W&H: this Saturday 2nd July- Johnny Kowalski and the Sexy Weirdos (Balkan Gypsy with brass and fiddle, and the Damnbusters (Ska Classics), Lobster (Ska/punk, Sam Maloney (acoustic) plus DJs… 8 til late (£2 b4 10pm / £4).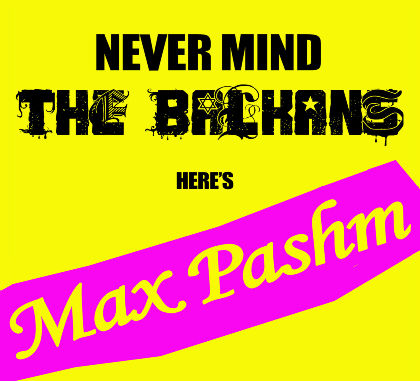 Balkan bit leads into Max Pashm (& replug Home Fest)
(2) 16 "Manea K" (4.47) by Max Pashm from the album "Never Mind the Balkans"
[CONTINUOUS]
.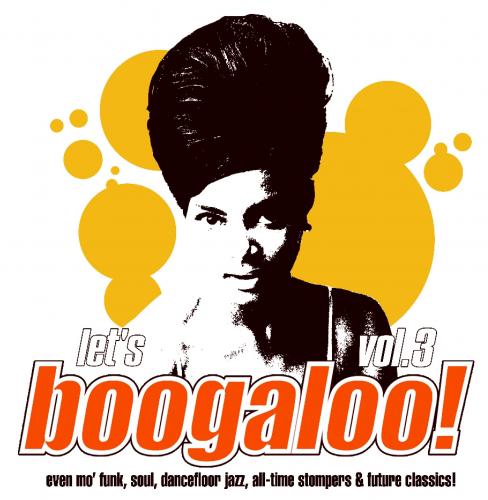 (3) 17 "Gettin Down" (3.06) by The Brand New Rhythm from the album "Let's Boogaloo Vol 3"
Last one just a bit of fun - no plugs to do for the rest of the night; so over to Brazil first for Zeca Pagodinho and his song "Vai Vadiar" which roughly translates as 'going astray'.
.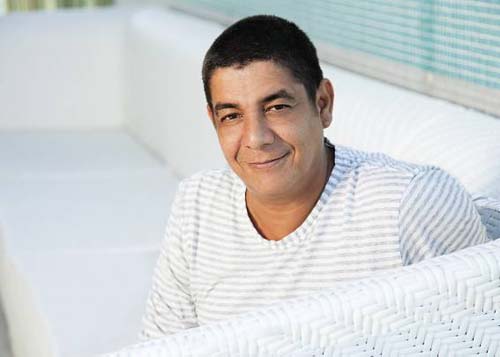 (4) 18 "Vai Vadiar" (4.07) by Zeca Pagodinho from the album "Serie Sem Limite" ()
.
.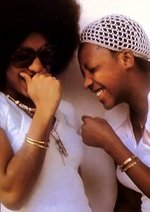 (5) 19 "Rude Love" (4.57) by Althea & Donna vs Rihanna (Outsider 8301 remix)
.
.
.
[SHOUTOUTS, thank yous, announcements, etc]
Happy Birthday to Lewys!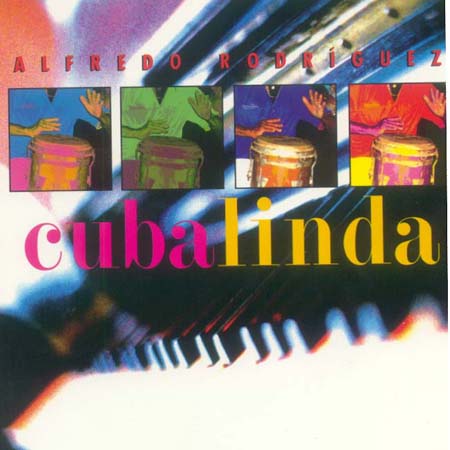 (6) 20 "Tumbao a Peruchin" (4.40) by Alfredo Rodriguez from the album "Cuba Linda" (Hannibal / Rykodisc 1996)
WorldBeatUK (2nd Show) - Broadcast Notes (7th March 2011)
Tagged with: WorldBeatUK Glyn Phillips Rhubarb Courtney John Macire Sylla Sierra Leone Petrona Martinez Thornato Shawn Lee Carvalho Baba Zula Gevende Va Fan Fahre Trilhos Batucada Tabala Ophex Saf Vetex Phil Beer Hijaz Farka Toure Tango Fado
Hi everybody,
Since February 2011 our editor, Glyn, has been broadcasting a weekly world music show called "WorldBeatUK" (Wednesday 7pm –9pm, UK time) on Rhubarb Radio live from Birmingham, England. After some requests from some of our regular listeners we are going to try an experiment - we shall be posting the full show transcripts (within our WorldMusicUK Blog section) to help our listeners find references to the past shows artists and to get a feel for the vibe of the show.
It will also help any listeners that missed a particular WorldBeatUK show to catch up on all the musical gems that Glyn finds. Let us know if you find it useful, as we really do appreciate the feedback, and look forward to giving you many hours of world music pleasure. And for any agents, world music PR staff, record labels, etc, please feel free to email us with any World Music artistes you might like us to feature.

Regards, Dylan.
**********************************
So following are the notes for the WorldBeatUK show broadcast on the 7th March 2011. (We have no notes for the first one until we can transcribe the show).
Notes for Second WorldBeatUK show (07/03/11) –

1 VOICE OVER 1 [Theme music for the show is "Intro-Mat" by Diblo Dibala's band Matchatcha from the album "Nyekesse" (Melodie)]
Welcome to another edition of WorldBeatUK right here on Rhubarb Radio with me, Glyn Phillips! Coming up on the show tonight we've got music from Portugal, Colombia, South Africa, Turkey, Belgium, Mali, Argentina, New Zealand, Jamaica, Sierra Leone, Guinea Conakry and even some Kizomba from Handsworth Wood right here in Birmingham!
But right now let's kick off with some Belgian Brass Band music! Well, kind of . . . !
2 "Moliendo Cafe" - Orch Int du Vetex - 'Flamoek Fantasy'
That was the huge brass ensemble Orchestre International du Vetex and their version of an old salsa hit, "Moliendo Cafe" off the album 'Flamoek Fantasy'.
Staying in Belgium - and why not? - this next track is by a guy called "Saf", off his album on the Zephyrus label - also called simply "Saf". He's been described as a sort of Belgian Tom Waits, combining Flemish wit and satire with musette, tango, waltzes, chanson and gipsy-swing. I've no idea what he's singing about, - my sum total of Flemish being "Alles Kits Achter Der Rits" - but I really don't care, because I love the way he just pulls you in to his Ghentish world. This track is called "t'Vertellement".
3 "t'Vertellement" - Saf - 'Saf'
Here's another face of the country that gave us Belgian chocolates, Belgian waffles and Tintin! Baloji is a rapper originally from Lubumbashi and Kinshasa in Congo and was previously the MC with Starflam. From his album "KInshasa Succursale" this is a wonderful track that goes by no less than three names: "Le Jour D'apres" (The Day After), Siku Ya Baadaye, and even "Independence Cha Cha". Check out also the video on YouTube - B-a-l-o-j-i. Baloji!
4 "Le Jour D'Apres" - Balojji - 'Kinshasa Succursale'
Now then, if you're into English Folk music at all, you can't have failed to have come across the names Phil Beer and Steve Knightley of the duo "Show of Hands". Phil was recently voted Musician of the Year 2010 in the Spiral Earth Awards, so I thought I'd play something celebrating that. This next track is off his 2010 box set album, named aptly enough, "Phil Beer Box Set One" released on his own Chudleigh Roots label. It's the first in what should be a long series of archive material from Phil's illustrious career, with some great fellow folk musicians thrown in to boot.
And because this is a world music show, and I like to mix it up a bit, I chose a track from the early 90s when Phil and Steve together with English accordionist and concertina player, Dave Townsend teamed up with some fine Chilean musicians Mauricio Venegas, Vladimir Vega and Sergio Avila in a project called "Alianza" (which is Spanish for "Alliance"); I was lucky enough to be able to see that show in Birmingham's mac when I worked there - and it resonated with me on a couple of levels; firstly I was playing percussion with Birmingham based Chileno-Peruvian outfit Caliche at the time so I was very much into the folk side of Latin American music, and secondly because whilst living in South America during the mid-1980s I found out that my great-grandfather had actually lived and worked in the Atacama desert over 120 years ago.
So this connection between the British Isles and the far-flung reaches of South America, and the amazing journeys in sailing ships which Welsh, English and Chilean sailors took across the vast seas of the Atlantic and Pacific via Tierra del Fuego and the treacherous Magellan straits, up to central and Northern Chile, was brought wonderfully to life through this alliance of musicians. For landlubbers the seas are enormous barriers, but for the sailors they are merely pathways to another world. This track is called "Santiago".
5 "Santiago" - Phil Beer (& Alianza) - 'Phil Beer Box Set One'
Now, if you board a ship in Chile's Valparaiso, go up the Pacific coast of South America from Chile past the Atacama Desert and Peru, over the equator and past the mangrove swamps of Northern Ecuador you'll eventually end up in the Colombian port of Buenaventura; from there go inland to the salsa city of Cali, and you might hear something like this . . .
6 "El Chontaduro" - Nancy Murillo - 'Tia Tova'
That was the sound of the Paris based caleña Nancy Murillo and a track called "Chontaduro" off her 'Tia Yova' album. You can find that on the French Label "Pure Son'g".
More from Colombia later, but in the meantime I want to return to Belgium - or rather a mythical land that lies somewhere between Belgium, the Levant and North Africa. This is a jazzy track by the band Hijaz off their just released album 'Chemsi' on the Zephyrus label, and is named after an idyllic Tunisian town called "Sidi Bou Said".
7 "Sidi Bou Said" - Hijaz - 'Chemsi'
And while we're on a jazzy fusion tip, have you ever imagined Portuguese Fado mixed with jazz sensibilities? These guys have. This is the band Fado em Si Bemol (which translates as Fado in B minor) and a live track with a brazilianesque groove called "Fado Tropical".
8 "Fado Tropical" - Fado em Si Bemol - 'Fado em Si Bemol'
Let's leave Lisbon and sail South West to another great port, Buenos Aires, Argentina, and what else but the shimmering, soul-searching, sultry sounds of … TANGO! This is another band I had the honour of experiencing some years ago - one of the finest contemporary orchestras of Argentine tango, El Sexteto Mayor and a track off their 'Vida, Pasión y Tango' album (on the Intuition label): "Oblivión".
9 "Oblivión" - Sexteto Mayor - 'Vida, Pasion y Tango'
Now, today, the 7th of March 2011, is exactly five years to the day of the death of one of Africa's most famous and celebrated musical sons. I'm talking of course about the Malian guitar legend Ali Farka Toure. Born in 1939 and the only surviving child out of 10, Ali Ibrahim Toure was nicknamed "Farka" (which means 'donkey') by his parents in respect of his tenacity and stubbornness, presumably in managing to survive. He found international success relatively late in life and was still working as a sound engineer until 1980. The British record label, World Circuit (of subsequent Buena Vista Social Club fame) took him on board in 1990 and the rest as they say is history.
After the amazing success of "Talking Timbuktu" with Ry Cooder, Ali practically gave up his international career and went back to being a farmer on the banks of the River Niger, where he felt happiest. It was five years before he cut another album, 1999's "Niafunké" and Ali refused to leave his village, let alone his country, so World Circuit built a studio on his land and recorded the album there!
A few years after that a French film crew went to find Ali in his village and shot a documentary about his life on the farm, interspersed with impromptu footage of him playing music. This absorbing film, shot by Marc Huraux and called simply "A Visit to Ali Farka Touré", has been re-released on the Digital Classics label and can be found on their website DigitalClassics.co.uk or on Amazon, etc. It's beautifully shot and really gives you a feel for what grounded this great guitarist in the soil of Mali. This next track was recorded not long before he died of bone cancer and is a duet with the great Malian kora player Toumani Diabate; it's called "Ai Ga Bani".
10 "Ai Ga Bani" - Ali Farka Touré - '2006 BBC Radio 3 Awards for World Music'
From Mali to South Africa now and probably the most famous acapella group ever to come of out Africa, the legendary Ladysmith Black Mambazo, survivors of the apartheid era who shot to fame after being featured on Paul Simon's "Graceland". Like Ali Farka Toure they express their love for the land and agriculture on their new album called "Songs from a Zulu Farm" (out on the Proper Records label). This track is typical of their vocal style and is all about "Uthekwane" - an ugly bird who believes in her own beauty.
11 "Uthekwane" - Ladysmith Black Mambazo - 'Songs from a Zulu Farm'
Complete change of direction now: Ever wondered what you'd get if you crossed Bach with Brazilian Baile Funk? Ophex has . . .
12 "Bach Goes Baile Funk" - Ophex
--
13 "El Toche y La Cotorra" - Sexteto Tabalá - 'Con Un Solo Pie'
Ok, that last track was called "El Toche y La Cotorra" ('The Bird and the Parrot') by the afro-colombian palenqueros Sexteto Tabalá (it's from their album "Con Un Solo Pie" on the OM Producciones label). They play a mix of bullerengue, porro and baile cante as well as son palenque music, which is related to - but distinct from - the more famous Cuban son: there are no guitars, or tres, and the double bass is replaced by the tumba drum and the marimbula (similar to the marumba box of jamaican mento). In fact the cultural traditions of the area of San Basilio de Palenque have been considered so important that the entire region and its traditions have been declared a "Master Piece of Oral Heritage" by UNESCO in 2005.
Now Colombia is bursting with unbelievable rhythms and musical traditions, the most famous of which is 'Cumbia' from the country's Caribbean coast. So, let's take some cumbia and drop it thousands of miles away in New Zealand in the hands of the Batucada Sound Machine and see what happens: it changes, it becomes... "Cumbia del Cambio" . . . !
14 "Cumbia del Cambio" - Batucada Sound Machine
--
15 "El Choclo" - Fabricio Gatta
16 Voice Over 2
Welcome back. Before the break you heard the beautiful tango "El Choclo", performed by the Argentinian pianist Fabricio Gatta.
Next up, just to prove that it's not just fado that comes out of Portugal this is "Celta 1" by Trilhos off their album "Avariação"
17 "Celta 1" - Trilhos - 'Avariação'
So, a shout out going to Michael de Schryver over in Ghent - hope you're enjoying the show so far; if not then this should buck you up: More Belgian brass madness - Va Fan Fahre's first tune off their second album ("Zet Je Maar"): This is "Mashki"!
18 "Mashki" - Va Fan Fahre - 'Zet Je Maar'
--
19 "Celick Comak" - Gevende
The last track was from Turkish psychedelic folk band Gevende entitled "Celick Comack" who sing their songs in a language they've completely invented themselves;
Following that, we've got their stablemates on Pasion Turca roster, pioneers of Turkish psychedelia and an amazing live band, Istanbul's very own Baba Zula. Imagine if Hawkwind and Gong had been genetically transplanted into Asia Minor replete with electric saz, mind-zapping visuals and costumes, psychebelly dancers and some heavy-weight moustaches that make even Lemmy look like he's only got teenager's bumfluff on his top lip! Look for them on the Doublemoon record label. This track is called "Abdulcanbaz".
20 "Abdulcanbaz" - Baba Zula
You think all world music is made elsewhere"? Then think again. Birmingham is just dripping with great musicians brimming with ideas. Handsworth's Rob Carvalho has offered us up this Kizomba track: "One More Dance".
21 "One More Dance" - Carvalho
Staying in Britain, London-based American composer Shawn Lee once again brings out his Ping Pong Orchestra to record another album on the Ubiquity label, this time called "World of Funk". Featuring Clutchy Hopkins and Dengue Fever's Cambodian singer, Chhom Nimol this is "Ghost In The Rain":
22 "Ghost In The Rain" - Shawn Lee's Ping Pong Orchestra - 'World of Funk'
I'm sorry, I can't resist it anymore - I jus' gots to go back to Colombia! Right back to the village of San Basilio de Palenque and the Thornato remix version of "Sepiterna" by the great afro-colombian singer Petrona Martinez - la reina del bullerengue
23 "Sepiterna" - Petrona Martinez (Thornato rmx)
Last week I played a strange sexy tune called "Jungle Fever" by the Belgian based afro-Colombian band, Maguaré, which got some good feedback from you guys out there. The singer of that band, Paola Marquez, is also in another band on the Zephyrus label called 'El Sur', but they come from a very different Latin American tradition, that of the nueva trova. This is a beautiful ballad entitled "Canción de las Simples Cosas" - Song of the Simple Things . . . Esto es para ti, Marangita...
24 "Canción de las Simples Cosas" - El Sur - 'Música con Fundamento'
--
25 "Living Stone" - Sierra Leone Refugee All Stars - 'Rise and Shine'
You've just heard the Sierra Leone Refugee All Stars from last year's hit album on Cumbancha, "Rise and Shine", and a track called "Living Stone" - geddit? We are the Living Stone? Livingstone? "Livingstone, I presume"… Well, I enjoyed the pun, thanks guys.
Swiss based, but Conakry Guinean-born chanteuse Macire Sylla's latest album 'Talitha' on the French Pure Son'g label is full of bubbling grooves and catchy afro-pop. This is a new version of an older song of hers called "Aidara".
26 "Aidara" - Maciré Sylla - 'Talitha'
Getting near to the end of the show now. I've been receiving some really interesting releases and pre-releases from Jamaica recently and very much 'hot off the press' is Courtney John's album "Made In Jamaica" and the wonderful lovers' rock tune (with a great video to boot - check it out on YouTube), "Lucky Man".
27 "Lucky Man" - Courtney John - 'Made In Jamaica'
*** Well thanks for listening. See you all next week!
I'm going to leave you with this 'interesting' little track. Enjoy the rest of the evening!
28 "Don't Worry, Be Happy"- Bobby McFerrin, Cobra, Beanie Man
1