WorldBeatUK (24th Show) - Broadcast Notes (17/8/11)
Tagged with: WorldBeatUK Glyn Phillips Makassy Fatoumata Diawara Sona Jobarteh Olefunk Orquestra Arab de Barcelona Folkincats Hurlevent Wesli Gadji-Gadjo Ravid Carles Denia Karamelo Santo Cumba Mela FestiByn DJ Supersonico Criolina Cartagena Soundways WorldMusic.co.uk
WBUK24 (17/8/11) - SHOWNOTES
1 "Intro-Mat" (1:47) by Matchatcha from the album "Nyekesse" (Melodie)
[Welcome. Music from Colombia, The Balkans, Brazil, Argentina, Andalucia, Catalunya, Canada, Mali, Gambia and the UK.]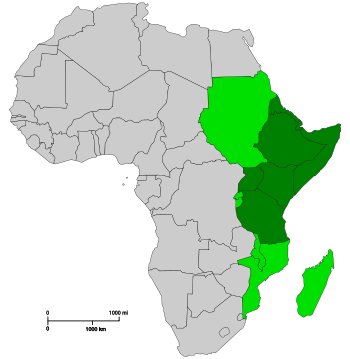 Going to kick off with some music from East Africa from the great Orchestra Makassy.
This was a soukous band that originated in Kampala, Uganda with both Ugandan and Zairean musicians and later was based in Dar-es-Salaam and made up of Tanzanian and Zairean musicians including Kitenzogu "Mzee" Makassy, Mose Se "Fan Fan" Sengo, Tshimanga Assossa and Remmy Ongala.
Signing with Kenyan label AIT in the early 80s they were introduced to Virgin and recorded the album "Agwaya" in Kenya in 1982 - the first time they'd recorded each part individually rather than all at once.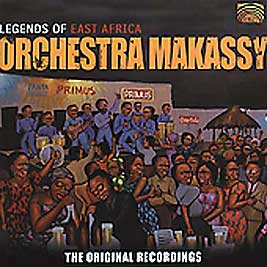 The album went out of print but has since been relicensed to ARC Records and was released in 2005 as "Orchestra Makassy - Legends of East Africa" with two extra never-been-released tracks as well. This one's called "Zimbabwe".
2 "Zimbabwe" (5:00) by Orchestra Makassy from the album "Legends Of East Africa" (ARC)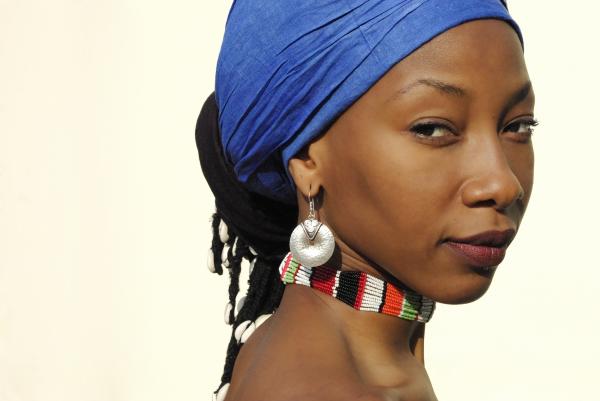 I want to stay with Africa for the next few tracks but cross over to West Africa, to Mali, and this time a preview from a new album about to be released this September on the UKs World Circuit Records.
This is the beautiful Malian actress and singer Fatoumata Diawara, who recently appeared at Womad and a track called "Bakonoba" from her album simply entitled "Fatou".
3 "Bakonoba" (3:16) by Fatoumata Diawara from the album "Fatou" (World Circuit)
I'm going to return to Fatoumata Diawara in a few minutes, but first another lady who's making waves on the seas of African music.
I first got into African music in the late 70s and early 80s and one of the very first artists I became aware of - through the radio show of my hero Alexis Korner was Amadu Bansang Jobarteh the kora player and griot from Gambia. The sound of the kora really resonated with me, although I had no idea what kind of instrument it was - no Google in those days folks!
In the 90s I came across the work of Kora player Toumani Diabate through his work on the Songhai project with Scotland's Danny Thompson and Spain's Ketama and also heard Tunde Jegede play kora to accompany the oldest recorded story in the world - "the Tale of Gilgamesh" as recounted by Storyteller Ben Mandelson. And now here I am listening to a new release from a member of the next generation of kora players.
Why do I tell you all this? Well, I want to give you an idea of the illustrious pedigree of my next artist. Kora players tend to come from one of only 10 great Griot families in West Africa (no matter which particular country or variation of spelling of their family name) and Sona Jobarteh of mixed UK and Gambian heritage can lay claim to one of the greatest. She is the sister of Tunde Jegede of the African Classical Ensemble, the daughter of Sanjally Jobarteh, the cousin of Toumani Diabate (most recently of AfroCubism and Ali Farka Toure fame) and the proud grand-daughter of the great Amadu Bansang Jobarteh. Kora players on the international circuit are few and far between and female ones virtually unheard of.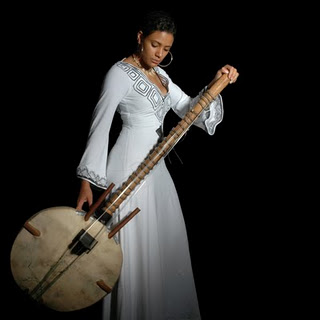 Her new album, "Fasiya" (dedicated to her grandparents Amadu Bansang Jobarteh and Kumbunaa Jobarteh is released this year) is a truly beautiful work with each song featuring contributions from great musicians backing Sona.
She herself plays kora, as well as vocals, acoustic guitar, electric guitar, bass, nkora, udu, calabash, percussion and flute. I think we can safely says she's a multi-instrumentalist.
The album mixes traditional instruments such as djembe, bugarabu, nyanyeru, balafon, sabar, dunduns, udu, Fulani flute, congas etc with drumkit and electric guitars.
The result works really well, Sona obviously feeling very relaxed at the fulcrum of this mix.
The album "Fasiya" (which means 'Heritage') is released by West African Guild Records. This is "Bannaya".
4 "Bannaya" (4:19) by Sona Jobarteh from the album "Fasiya" (West African Guild Records)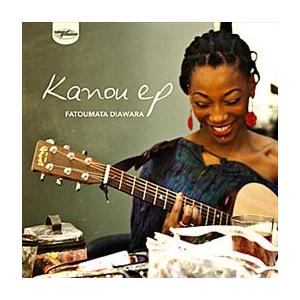 And talking of mixes here's Fatoumata Diawara and a bluesy track called "Clandestin". She's recorded a studio version of this track on her forthcoming album "Fatou" but this is the live version from her 4-track EP "Kanou" released earlier this year as a taster for the album.
5 "Clandestin (live)" (4:16) by Fatoumata Diawara from the EP "Kanou" (World Circuit)
I'm loving me stylistic mixes at the moment so here's one from the Andalucian band OleFunk who - as the name suggests - mix flamenco with music of black origin (whether it be soul or funk or jazz).

From their eponymous album, this is "El Jardin de mi Locura" (The Garden of my Madness").
6 "El Jardin De Mi Locura" (3:35) by Olefunk from the album "Olefunk"
Yeah, loving that. Now, we're going to stay in Spain for a few more numbers, but this time to a cultural mix between Catalunya in the North-East of Spain and Arab North Africa.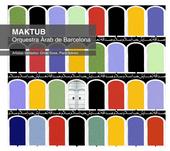 This is the group Orquestra Arab de Barcelona and from their album "Maktub" (on Harmonia Mundi Ibérica) a moody track entitled "Mi Tierra" (My Land").
7 "Mi Tierra" (6:36) by Orquestra Àrab De Barcelona from the album "Maktub"
The next band are also from Catalunya in Spain but they look Northward for their inspiration to the Manouche lands of Northern Europe.
This quartet adapt traditional Catalan songs and dances by incorporating gypsy jazz into the mix.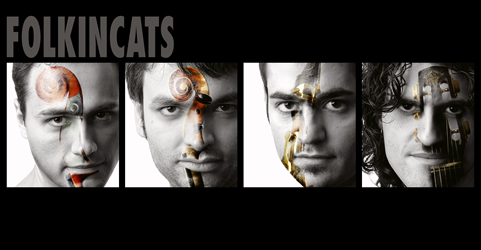 This is a wonderfully laid back piece entitled "La Dama d'Aragó" from their album "Folkincats".
8 "La Dama d'Aragó" (4:22) by Folkincats from the album "Folkincats"
Last one from Spain for a bit - although we'll be returning to Catalunya later on in the show.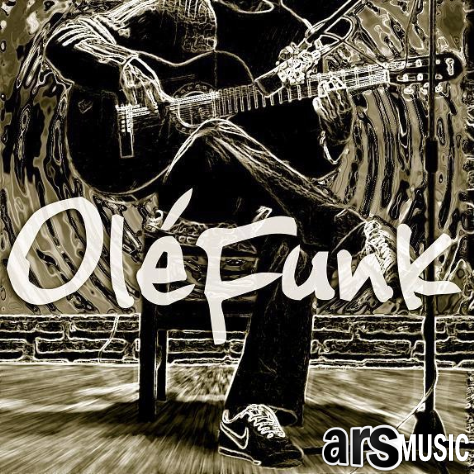 This is OleFunk once more and a rocky/funky piece called "Para No Ir Al Infierno" ('So as not to go to Hell')
.
9 "Para No Ir Al Infierno" (3:47) by Olefunk from the album "Olefunk"
.
.
.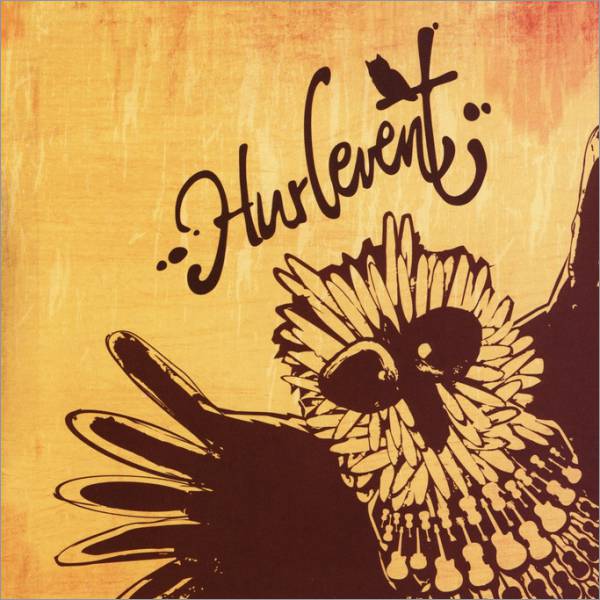 I've been playing quite a bit from Canada recently and I'm going to introduce another four artists today, starting off in a fairly traditional mode with a Quebecois folk from French-speaking Quebec province.
This is the flute and fiddle fronted quintet Hurlevent and a lovely track called "L'Aurore du Jour"
10 "L'Aurore du Jour" (2:41) by Hurlevent from the album "Amerix Artists"
.
Sticking with the French-speaking Canadian theme - here's something not traditional quebecois!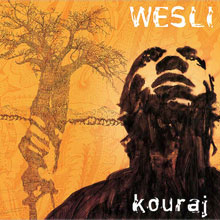 Originally from Haiti the award-winning Montreal-based musician Wesli is riding high at the moment.
This is a piece of Haitian-Canadian reggae by the name of "Doudou".
11 "Doudou" (4:19) by Wesli from the album "Amerix Artists"
.
[CONTINUOUS]
.
12 "Andy's Ride" (2:36) by Kleztory from the album "Amerix Artists"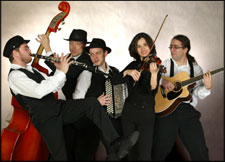 You just heard the Canadian Klezmer band, Kleztory - and a track called "Andy's Ride".
.
.
.
.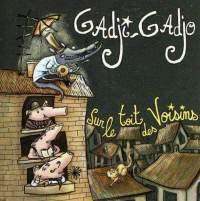 And to keep in a similar mood this is the Klezmo-Tzigane sextet Gadji-Gadjo concluding my Canadian corner of the show with a sort of Jewish-Gypsy mash called "Sher Evreiskii Nardnii Tanets" (which means something, something, something 'Dance'!)
13 "Sher Evreiskii Nardnii Tanets" (3:04) by Gadji-Gadjo from the album "Amerix Artists"

[CHANGE CDs!!!]
[Don't forget you're listening to WBUK . . .]
Remember this is my last programme before early September - I'll be back on air, all things being well, on Wednesday 7th September.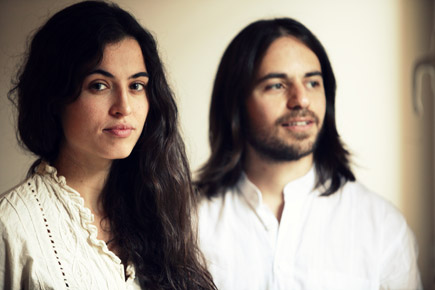 I'm going to go back to Catalunya now for a couple of tracks and this one is a rather sparse but beautiful piece by the artist Ravid Goldschmidt - who left his native Israel to study the world's newest acoustic instrument, the hang drum.
Sounding like a sort of softer, more ethereal steel pan and played with the finger tips Ravid plays the hang accompanied on vocals by the brilliant Spanish cantaora Sílvia Pérez Cruz (who I was blessed enough to see last year with her own amazing all-female flamenco group Las Migas).
This track is called "Loca" (Crazy)
(1) 14 "Loca" (5:19) by Ravid from the album "Ravid Hang" (QE Records)
[CONTINUOUS]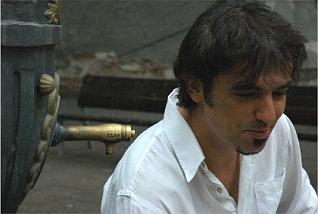 (2) 15 "Tan Alta Com Va La Lluna" (1:06) by Carles Dénia I La Nova Rimaire from the album of the same name
That was a very short Catalan track called "Tan Alta Com Va La Lluna" by Carles Dénia I La Nova Rimaire from the album of the same name, played as a contrast to the voice of Silvia Perez Cruz in the previous number.
OK change of feel and pace now.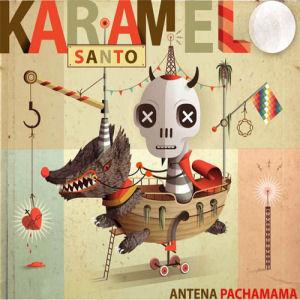 Time to fly over to South America now and in particular to Argentina.
This is by Karamelo Santo who I've played before on the show and it's a remix by Fede Flores of a track called "Han Matado A Un Niño" (They've Killed a Child).
(3) 16 "Han Matado A Un Niño (Fede Florez remix)" (4:12) by Karamelo Santo
.
[CONTINUOUS]
.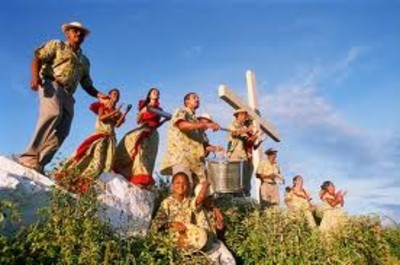 (4) 17 "Galinha Zabele (Tumi remix)" (2:21) by Cumba Mela Collective
That was the Cumba Mela Collective and a little slice of Brazil remixed by Tumi and entitled "Galinha Zabele".
And if that didn't get you bouncing up and down in your seats, then this next one should.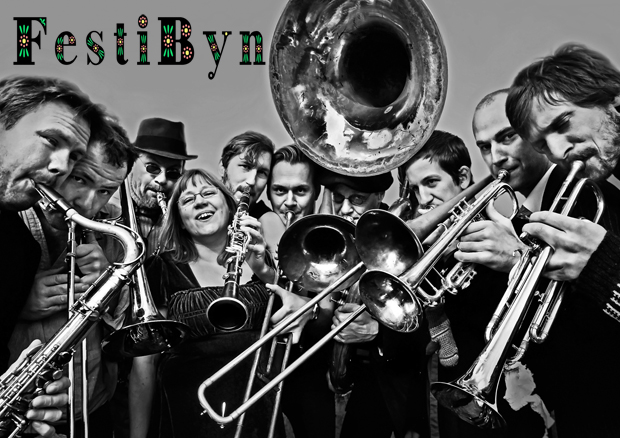 The balkan band FestiByn and a track called "Dönme Bana Sevgilim"
.
(5) 18 "Dönme Bana Sevgilim" (3:16) by FestiByn from the album "FestiByn"
.
.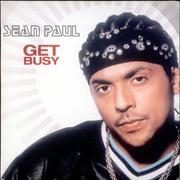 Any sexy ladies in the mood for some Balkan Dancehall Mashup?
OK, here's DJ Supersonico and the Sistema de Sonido Urbano with "Get Busy".
Turn your speakers up peeps - but just watch out for Tarzan!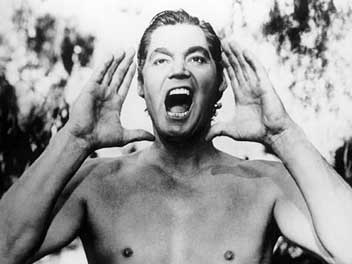 Don't say I didn't warn you!
.
.
.
.
(6) 19 "Get Busy" (3:22) by DJ Supersonico - Sistema de Sonido Urbano
[CONTINUOUS]
(7) 20 "Lourinha Americana (Criolina Remix)" (2:48) by Criolina Remix
[CONTINUOUS]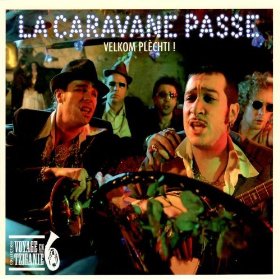 (8) 21 "Balkanski Bal (Bucovina rmx)" (3:10) by DJ Supersonico
OK, that was three in a row. You just heard DJ Supersonico and the Bucovina remix of "Balkanski Bal"; before that was the Criolina remix of "Lourinha Americana" and before all that DJ Supersonico and "Get Busy".
.
.
.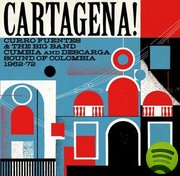 Don't know about you but I fancy finishing off the show with some Old Skool Colombian dance music from the 60s and 70s - all from the great Soundways label.
First up is El Gran Romancito Y El Super Combo Curro from the album "Cartagena!" and we're off to "Honolulu"!!
(9) 22 "Honolulu" (4:51) by El Gran Romancito y El Super Combo Curro from the album "Cartagena!" (Soundways)
.

And with the help of Michi Sarmiento y sus Bravos we're going all the way from Honolulu to "Hong Kong" from the album "Colombia!"
(10) 23 "Hong Kong" (3:53) by Michi Sarmiento Y Sus Bravos from the album "Colombia!" (Soundways)
Last up is the Latin Brothers and from the same Soundways album "Colombia!" and a classic track - "La Patrona de los Reclusos".
(11) 24 "Patrona De Los Reclusos" (6:13) by The Latin Brothers from the album "Colombia!" (Soundways)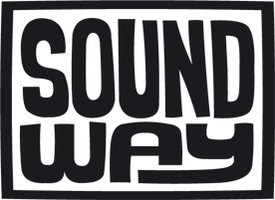 WorldBeatUK (21st Show) - Broadcast Notes (20/7/11)
Tagged with: WorldBeatuk Glyn Phillips Aurelio Martinez Baaba Maal Vieux Farka Toure Fatoumata Diawara Danyel Waro Pacific Curls Bellowhead AfroCubism Booker T Bomba Estereo Easy Star Smerins Anti-Social Club Dub Colossus Samuel Yirga Tombolinos Mahala Rai Haidouks
WBUK21 (20/7/11) - SHOWNOTES
1 "Intro-Mat" (1.47) by Matchatcha from the album "Nyekesse" (Melodie)
Hello there! You're tuned into Rhubarb Radio and you're listening to WorldBeatUK. My name's Glyn Phillips and over the next two hours I'll be taking you on a journey to the outer reaches of global musicality. On the show tonight you'll get to hear some fabulous acts from Senegal, Mali, the USA, Colombia, Ghana, Cuba, L'ile de Reunion, Belize, Jamaica, New Zealand, Ethiopia, Romania and the UK amongst others.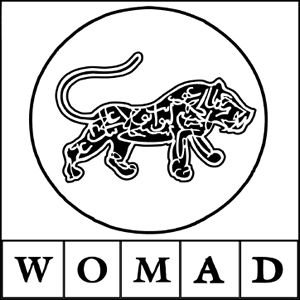 In fact tonight's show is all about WOMAD - the World of Music and Dance - which takes place in just over a week at Charlton Park, near Malmesbury in Gloucestershire, England. This amazing event is still probably the planet's leading global festival of world music open to the general public.

So, although I still have no idea of whether I'll actually be able attend it this year, I've decided to dedicate the show tonight to Womad; in short every tune you hear from now on is by an artiste who will be appearing at this year's Womad Festival!
I can't promise whether they will actually play these particular tracks but it should give you a taste of what to expect if you are lucky enough to go next week - and if you can't, then you sit back and pretend you're there (and save yourself a fortune into the bargain!).
OK, first up I'm going to ease us into the groove with some garifuna soul from Belize. Now, Belize is a small country in Central America and amongst its accolades is that it has the second longest barrier reef in the world, is the northernmost country in Central America (remember folks, Mexico is technically in North America!) and is the only Central American country to have English as the official language.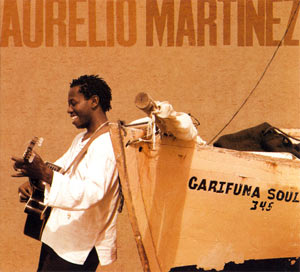 This tiny country - which is only 120 miles long and 68 miles wide - boasts a population of just 333, 200 people.
It's history is also different to its neighbours Mexico and Guatemala - who have deep Hispanic roots alongside their Mayan ancestry - since it was for many years a British Colony known as British Honduras, only gaining independence in 1973 and having a permanent British troop presence based there armed with vertical take-off Harrier Hawk jets to protect it from Guatemalan invasion until as recent as1994.
So now you know!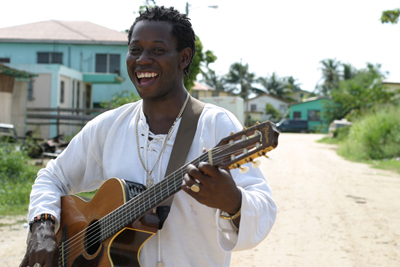 However, we're really interested in its current musical contribution and for that we have to go to the Caribbean coastline and to the Garifuna communities of Belize.
Belize has many different populations, but one of its smallest - making up only 4% - are the Garínagu (often known by the singular Garífuna) who are a community of mixed African, Carib and Arawak descent who speak and sing in a language descended from both Carib and Arawak.
They can be found along much of Central America's Caribbean coastline from Nicaragua and Honduras up to Guatemala and Belize.
So the first song up tonight is a piece of 'paranda' music by one of the Garifuna culture's most well known artists, the Honduran born, Belizean based, Aurelio Martinez, taken from his album "Garifuna Soul" on the Belizean Stonetree Records; this is called "Lumalali Limaniga":
2 Lumalali Limaniga (4:18) by Aurelio Martinez from the album "Garifuna Soul" on the Stone Tree Records Label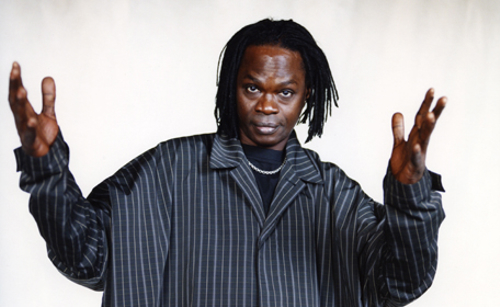 Yes, there you go, Aurelio Martinez from Belize. Now, I've got a bit of an African thing going on for the next few numbers and I'm going to kick this off with an old track by Senegal's Baaba Maal - one of the biggest names in African music for Europeans especially during the 1990s. It's a wonderfully summery piece called "Demgalan".
3 "Demgalan" (7:01) by Baaba Maal from the album "Kings of African Music" on the Nascente label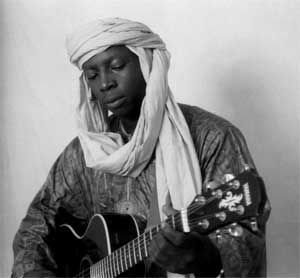 From Senegal, we move inland to Mali and to Vieux Farka Touré, the son of the late guitarist Ali Farka Toure.
This is taken from his latest album - just released in May - called "The Secret" on the Six Degrees label.
This track features Derek Trucks on electric guitar and is called "Aigna"
4 Aigna (Feat. Derek Trucks) (4:53) by Vieux Farka Touré from the album "The Secret" on the Six Degrees Records label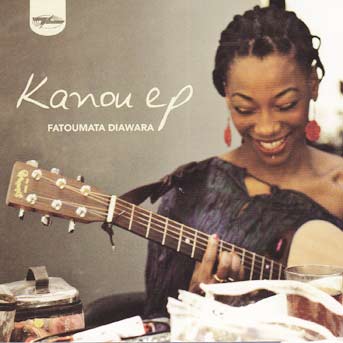 Let's stay in Mali now and the wonderful singer and actress Fatoumata Diawara recently heard supporting AfroCubism and providing backing vocals on their album.
Here she is on a pre-release track from her forthcoming EP Kanou and this is the title track from that.
5 "Kanou" (3.56) by Fatoumata Diawara from the EP "Kanou"
Hmmm, very beautiful, calming music! Fatoumata Diawara there.
We're going to board a plane now to an island in the middle of the Indian Ocean with a very rich and vibrant mixture of cultures: Malagasy, Indian, African, European and Chinese.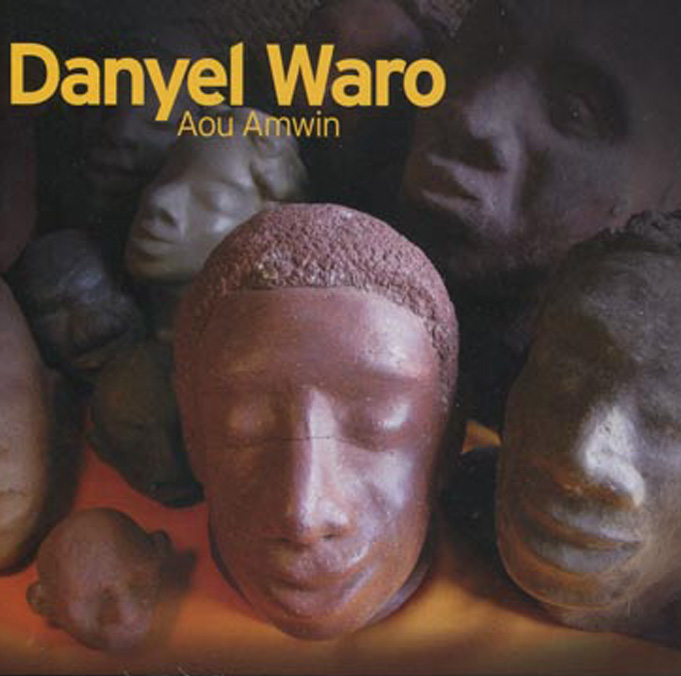 The L'isle de La Réunion is an island with a French Colonial past and indeed present since it is (like Guadeloupe and Martinique in the Caribbean) an official 'departement' of France.
This island of 800,000 people is about 120 miles south of Mauritius and roughly the same size (under 30 miles wide by 40 long).
The largest percentage of the population is mixed race to some degree or other and it's from this Creole culture that the music of La Reunion predominantly derives.
One of their most famous musicians is Danyel Waro, who is also a poet and activist - a tireless campaigner for the rights and cultures of Creole people. Danyel was last year awarded the 2010 Artist Award at the annual Womex World Music conference held in Copenhagen.
Waro is also a pioneer and flagbearer for the indigenous music of La Reunion known as Maloya - a mix of African and Malagasy rhythms, that was once banned from being played in La Reunion. This is a track called "Veli".
6 "Veli" (4.40) by Danyel Waro from the album "Aou Amwin" on the Cobalt label (2010)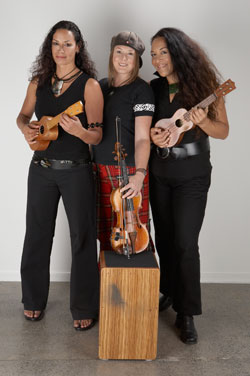 If we board the Good Ship 'WorldBeatUK' and set sail south and eastwards from the Indian Ocean, we eventually pass by Australia and end up in New Zealand.
This next band are called Pacific Curls - a trio of young women who aim to fuse European and Maori roots via ukulele, fiddle, Taonga Puoro guitar, alongside cajon, stompbox and kalimba and lyrics in Maori, Rotuman and English.
This ukulele-driven piece is called "Pacific People" from their last album "Te Kore".
7 "Pacific People" (4.22) by Pacific Curls from the album "Te Kore"
That was "Pacific People" by the Pacific Curls from New Zealand.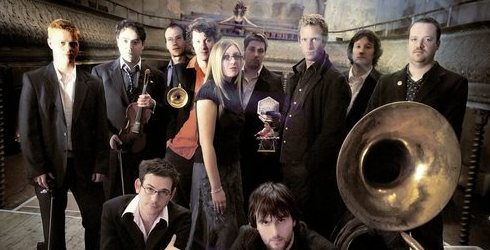 So in true WorldBeatUK style let's jet from one end of the earth to the other.
Back to Blighty and to Britain's rowdy folksters Bellowhead.
This is a track from the recently released compilation album "Rough Guide to English Folk" on the World Music Network label.
Bellowhead would like to invite you to come on down to Yarmouth Town!
8 "Yarmouth Town" (3.50) by Bellowhead from the album "The Rough Guide To English Folk" on the World Music Network label
Ha ha! Great bit of English folky fun there with some quasi-New Orleans brass band jazzy bits rolled into the mix! Bellowhead and "Yarmouth Town".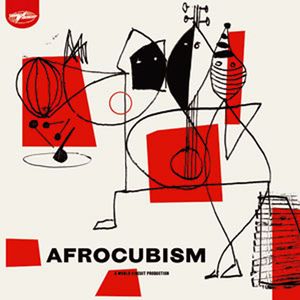 And now from the wonderfully exuberant to the absolutely sublime.
This is the amazing malicubano sound of the international superstar band AfroCubism formed out of living legends from both Mali and Cuba.
This band was put together by the UK's very own World Circuit Records label.
You can read my in-depth review of their debut album "Afro-Cubism" on the world music website (http://www.worldmusic.co.uk/afrocubism_afrocubism).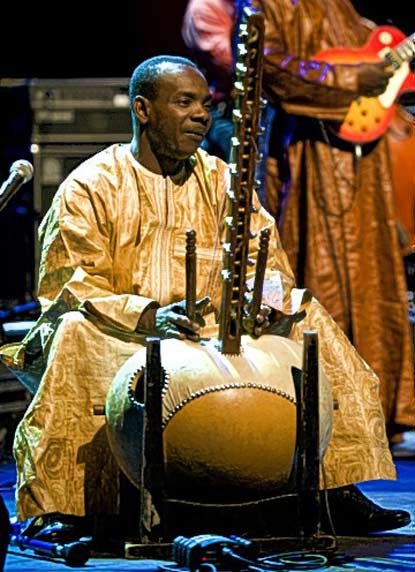 These guys are going to be one of the BIG bands this year at Womad (and don't forget that ALL of the bands I'm playing tonight on the show are appearing at this year's WOMAD festival at Charlton Park next week).
This is my favourite track off what is an amazing album.
The track was written by the Malian Kora maestro Toumani Diabate and it's called "Jarabi".
Simply sumptuous!!
9 "Jarabi" (5.57) by AfroCubism from the album "AfroCubism" on the World Circuit label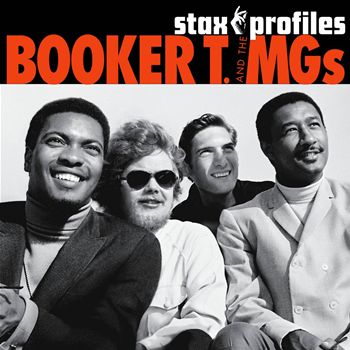 Now that's the kind of band you'd expect at a world music festival - but maybe this next one raised a few eyebrows when they were announced.
Booker T and the MGs are some of the great survivors of the 60s and 70s with numerous hits to their credit and even more amazing seeing as their speciality was instrumentals.
The longevity, popularity and sheer funkiness of their cuts is high testimony indeed to their ineffable grooves.
This is the hipswinging hit "Hip Hug Her" - here given a tasty remix by Danny Massure!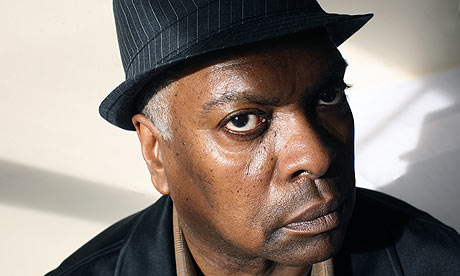 10 "Hip Hug Her (Danny Massure remix)" (3.34) by Booker T & the MGs
[CONTINUOUS]
11 "Cosita Rica" (4:36) by Bomba Estereo from the album "Estalla" on Polen Records
[CHANGE THE CDs OVER!!!]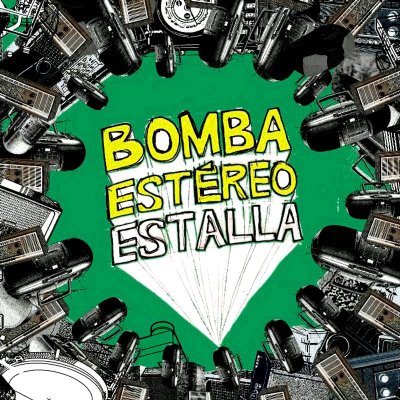 You're listening to WorldBeatUK - the two hour world music radio show right here on Rhubarb Radio, transmitting from The Custard Factory in Digbeth in the heart of Birmingham in the heart of England!
My name's Glyn Phillips and don't forget tonight's WorldBeatUK is given over to featuring bands that will be appearing at next week's Womad Festival at Charlton Park, near Malmesbury.
You were just listening to the Electro-Cumbiaton sounds of Colombia's Bomba Estereo - a feisty young band that mix indigenous cumbia with electronica and a vivacious punk attitude when seen live - and a track called "Cosita Rica".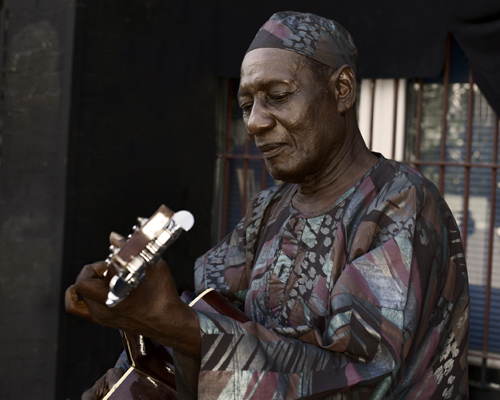 Next up is a track and a sound to die for!! One of the great unsung pioneers of Highlife and Afrobeat, belatedly getting his dues paid to him.
This is the amazing Mr Ebo Taylor of Ghana and a track from the Strut Records album "Life Stories - Highlife and Afrobeat Classics 1973-1980".
I said it's a sound to die for - and appropriately enough it's called "Heaven"!
(1) 12 Heaven (6:04) by Ebo Taylor from the album "Life Stories - Highlife & Afrobeat Classics 1973-1980" (Strut Records)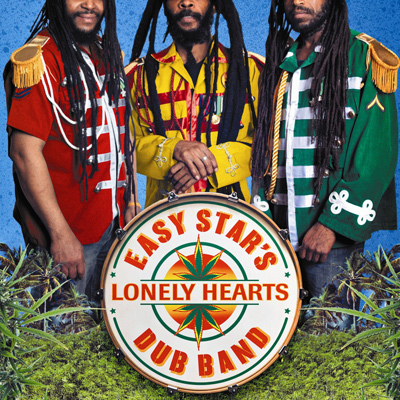 I first came across the next band a few years back and they blew me away. They have up to now specialised in taking classic albums and re-doing them dub-style.
What's special about them is the conceptualisation of how they approach each of these revered albums and the amazing attention to detail in the execution of them.
I first heard their version of the Pink Floyd classic, renamed as the "Dub Side of the Moon" and then Radiohead's "OK Computer" redubbed (sorry for the rather obvious pun there!) as "Radiodread".
This next track which features Frankie Paul is taken from their 2009 release, a reworking of The Beatles' Sgt Pepper's Lonely Hearts Club Band appropriately enough called: The Easy Star's Lonely Hearts Dub Band. This is going out to the missus - what else but "Lucy in the Sky with Diamonds"
(2) 13 "Lucy In The Sky With Diamonds" (4:33) by the Easy Star All-Stars (feat. Frankie Paul) from the album "Easy Star's Lonely Hearts Dub Band" (Easy Star Records)
Yes, yes, the Easy Star All-Stars and "Lucy In The Sky With Diamonds" from the "Lonely Hearts Dub Band" album. Incidentally they've also released a remix version of their first album called "Dubber Side of the Moon" last year and this year should have released their first album of original tunes called "First Light".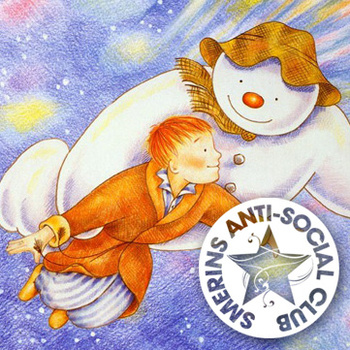 OK, since we were up in the sky with Lucy and her diamonds just now, it seems appropriate to play this next track: "Walking In the Air" - and, no, there's not even a hint of Aled Jones about it!
(3) 14 "Walking In The Air" (3:16) by Smerins Anti-Social Club
Ha ha ha!
Yes, that was Britain's very own Smerins Anti-Social Club and their ska-tastic version of "Walking In The Air"!! Love that - and not a snowman in sight . . .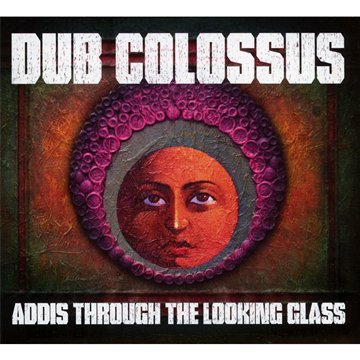 And whilst we're on this ska and reggae tip here's a MONSTER tune!
This one gets me every time I play it.
Definitely my hot hit for Womad this year.
The most excellent Anglo-Ethiopian band Dub Colossus and an amazing Ethiopian dub version of Althea & Donna's brilliant tune "Uptown Top Ranking"!
ABSOLUTELY love this one.
Can't praise it high enough!
People, I tell you, turn up the volume and get skanking!
(4) 15 "Uptown Top Ranking (radio edit)" (4:17) by Dub Colossus from the album "Addis Through The Looking Glass" on Real World Records
[CONTINUOUS]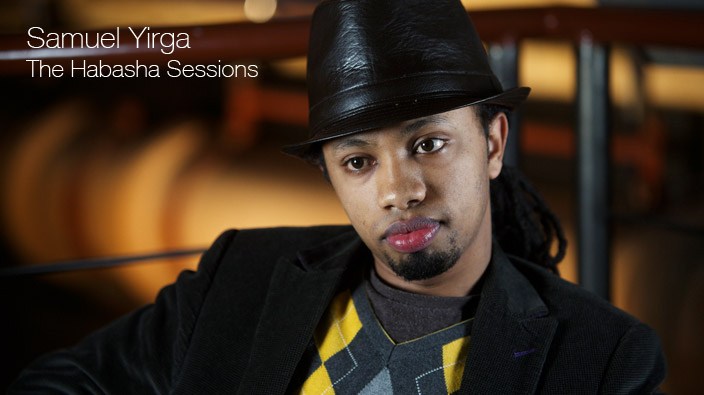 (5) 16 "Habasha Diaspora (Addis Piano Mix)" (6:05) by Samuel Yirga from the album "The Habasha Sessions" (released by Bower and Wilkins Society of Sound)
Wow! Breathtaking! That was another insight into what's making Ethiopia utterly irresistible these days. That was the young pianist Samuel Yirga (who was also on the previous track by Dub Colossus) and a tune called "Habasha Diaspora" (the Addis Piano mix) from an as yet unreleased album due out later this year. Keep an ear out for that: Samuel Yirga.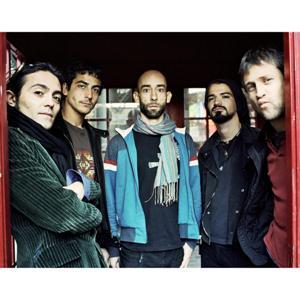 Ok, we haven't had much Balkanic music recently on the show - so let's change that.
First of all here's a UK based band made up from an Argentine, a Portuguese and three Italians.
They mix up balkan, latin, jazz, punk and well, to be honest, pretty much anything they can get their hands on!
Confused? Don't worry, just let the music get inside you.
I saw these guys a few weeks ago at the HOME Festival in Devon - and they are a truly magic band to see live - don't miss them at Womad this year if you can. Appropriately enough they are called Alejandro and the Magic Tombolinos and this is a tune called "Vera Cocek" from their album "Full Attack with Sudden Defences".
(6) 17 "Vera Cocek" (4:09) by Alejandro & The Magic Tombolinos from the album "Full Attack with Sudden Defences" on Nu Power Ethno label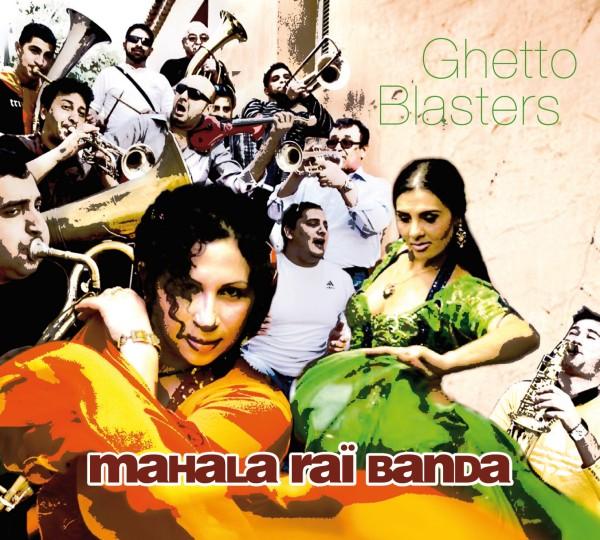 Over to the one of the major repositories of European gypsy culture, Romania. This is the Mahala Rai Banda and a track called "Hora Din Mahala".
At this point I should shout out some linguistically appropriate exhortation for all of you to dance, but here my knowledge of Romania ends, so shout out whatever you want to and just jiggle, bounce and shake your bits to heart's content!
(7) 18 "Hora Din Mahala" (3:19) by Mahala Rai Banda from the album "Ghetto Blasters" on the Asphalt Tango label
[CONTINUOUS]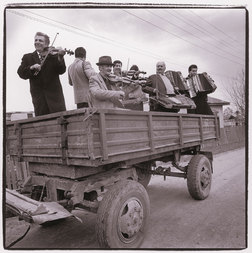 (8) 19 "A Gypsy Had A House" (3:47) by Taraf De Haïdouks from the album "Band Of Gypsies" on the Crammed Discs label
Wasn't that wonderful!
That was Taraf de Haïdouks also from Romania and a track called "O Tsigan Ave o Casa" - which translates as "A Gypsy Had A House", from the album "Band of Gypsies".
OK that's it - we're at the end of the show and so I want to thank all of you for listening in to this WOMAD Special - remember every band you've heard tonight is appearing at Womad Festival in Charlton Park, next week. For a full list of all the tracks I've played tonight and all previous weeks please go to www.worldmusic.co.uk/radio and you'll find all the info you need.
[Final shout-outs, thanks etc]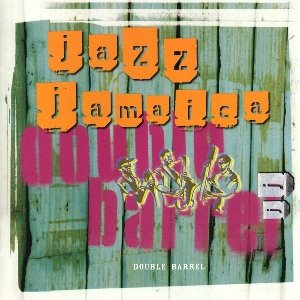 And to finish the UK's own Jazz Jamaica and one of my favourite tracks of theirs.
From the 1998 album "Double Barrel" this is their remake of the old Skatalites groover "Confucious".
(9) 20 "Confucious" (5:01) by Jazz Jamaica from the album "Double Barrel" (Hannibal 1998)
1