WorldBeatUK (18th Show) - Broadcast Notes (29/6/11)
Tagged with: WorldBeatUK Glyn Phillips Mabon HOME Festival Dartington Thomas Brooman WOMAD WOMEX Fernhill Phil Stanton Rough Guide Coope Boyes Simpson Ian King Professor Elemental Uxia Ceu Seckou Keita Rory McLeod Farka Toure B B King Legouix Max Pashm Zeca Pegadinho
WBUK18 (29/6/11) - SHOWNOTES
WorldBeatUK 7-9pm this evening: Some folkin' good Folk with some folking good folkers, string driven things with veritable kings of African kora and a genuine King of Blues, Galician cuckoos, Brazilian café, Balkan Pashm, Sunflowers from Lola, a cracking Cuban big band, some very Rude Love from Mexico and a gentlemanly tannophile & his orang-utan butler . . .
1 "Intro-Mat" (1:47) by Matchatcha from the album "Nyekesse" (Melodie)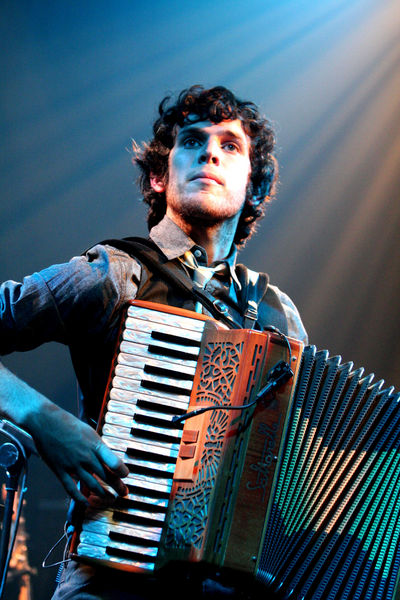 Welcome to the show and first off: Happy 7th Birthday to my youngest son, Lewys! Hope you're having a lovely day! And if it's a birthday that must mean a party! So without further ado, let's join Welsh folkers Mabon for a Schindig!
2 "Schindig" (5:00) by Mabon from the album "Live at the Grand Pavilion"
Yeah that was the Welsh based Mabon - one of the most exciting folk bands on the UK circuit at the moment - I had the pleasure of seeing them last year at the Womex conference in Copenhagen and that was a tune called "Schindig" off their Award Winning album "Live at the Grand Pavilion" released last year. The newly reformed Jamie Smith's Mabon will be playing at Womad in Charlton Park in about four weeks time on the BBC Radio 3 stage. So catch them if you can.

And from one Festival to another. I've recently come back from a brilliant small festival in Devon called the HOME festival which took place at Dartington Hall in Devon over one and a half days. It was co-founded by Thomas Brooman - one of the original founders of Womad - alongside a chap called simply Drum.
The idea behind the HOME festival is to try and present top-flight world music acts in a more intimate setting and in particular to present at least half of the performances completely acoustically. And when I say acoustic - I mean just that: NO amplification whatsoever! Hard to believe? Trust me it worked!
The venue was a 14th century hall in an old manor house and for many of the bands it was their very first time performing without mikes and speakers etc - but it was a resounding success. The audience needed to be silent but it was amazing how quickly everybody adapted.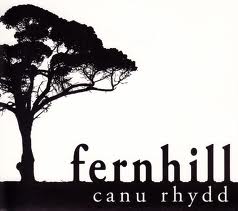 And one of the bands who performed like this were the Welsh folk band "Fernhill". Believe me, a great band to see live - the delicacy of the pieces, the seeming simplicity of the delivery, the strength of the arrangements all combined into a breathtaking concert. I've got to big up the voice of Julie Murphy in particular - in this large, incredibly high medieval hall her voice took on an almost 3-dimensional quality and took flight above our heads.
So here's a flavour of Fernhill. This is from their album "Canu Rhydd" (which roughly translates as freeform poetry) and is a track called "Diddan". Oh and a big thank you to Jane Brace and Katrina Hurford of Dartington for looking after me and my brother - looking forward to next year already.
3 "Diddan" (5.53) by Fernhill from the album "Canu Rhydd"
and from Welsh Folk to English Folk...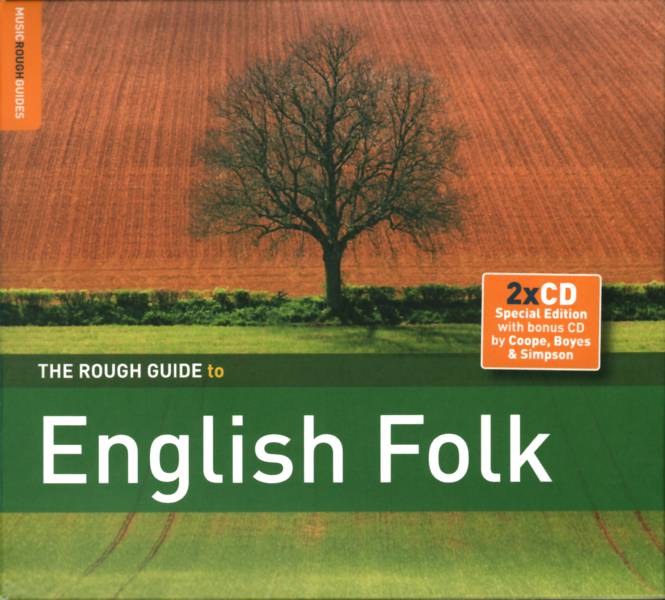 Whilst at Home Festival I met Phil Stanton, the boss of World Music Network (the people that put out the Rough Guide series of CD - and "Introducing…") . There are two new CDs from the RG range, to be released …when?…. - English Folk and Brazilian Cafe.
Explain concept of RG and of the bonus CDs.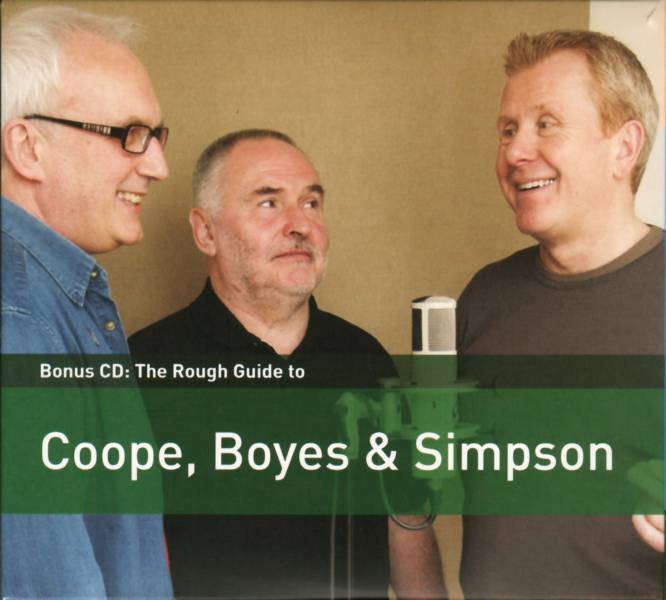 I'm going to deal with the folk album first coz we're still in the British folk section of tonight's show. This track is actually from the bonus CD which comes free with the RG TO EF - and is a compilation devoted to the work of Yorkshire acapella singers Coope, Boyes & Simpson.
- explain about Jerusalem and Froots etc.
This is a short piece called "Uttoxeter Souling Song"
4 "Uttoxeter Souling Song" (1.18) by Coope, Boyes & Simpson from the album "RG To English Folk" (Network)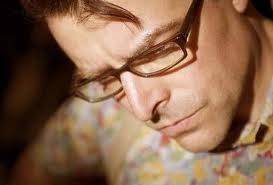 From main album: explain when I first heard this tune (early 80s - Sheffield, Oscar The Frog etc, …
5 "Adieu to Old England" (4.41) by Ian King from the album "RG To English Folk (Network)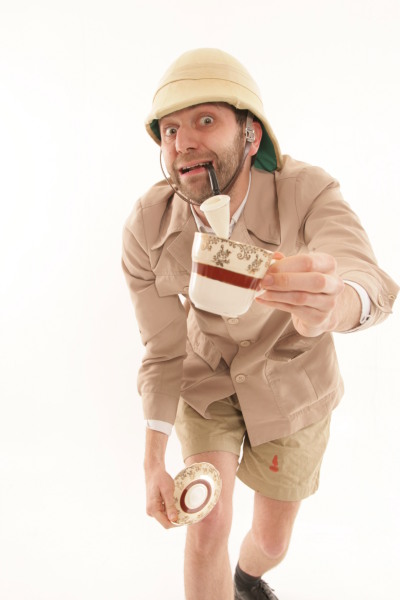 Link from saying goodbye to Old England to the Prof and his quest for the golden frog.
remind people of Prof's website www.professorelemental.com and that the remix album "More Tea" is due out on Monday July 4th…
6 "The Quest for the Golden Frog" (Tom Caruana remix) (3.49) by Professor Elemental from the album "More Tea (Remixes)
.
[CONTINUOUS]
.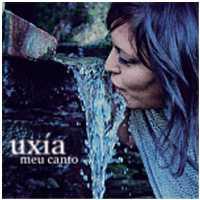 7 "O Cuco a Cantar" (3.26) by Uxia (with Fred Martins) from the album "Meu Canto" (do Fol Musica)
Explain about Uxia - then Brazilian connection, into the second of WM Network's Rough Guides - Brazilian Café (concept about café)
.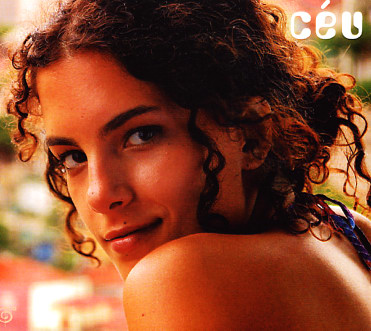 8 "Comadi" (3.33) by Céu from album "RG to Brazilian Café" (Network)
.
.
Mention Home Festival again. . . and Seckou 50% of sales to Red Cross charity. Explain 'Silimbo'.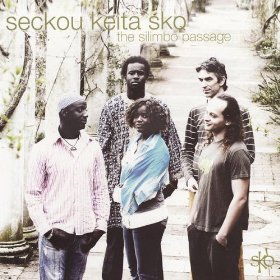 9 "Mande Arabe" (6.08) by Seckou Keita Quintet from the album "The Silimbo Passage" (World Artventures)
Flag up Rory McLeod at the Kitchen Garden Café - Sunday 3rd July - Rory McLeod - Kitchen Garden Cafe, 17 York Road, KH, Bham (World Unlimited) 7.30pm
.
Here's what I said about RORY MCLEOD a few weeks ago, worth repeating:
"He carries with him that same mixture of idiosyncracy and integrity as people like Ash Mandrake, Roy Harper etc. I think it's safe to say that Rory is an underground legend. Described variously as an amazing folk artist, traveller, troubadour extraordinaire and a one-man folk orchestra, Rory plays a multitude of instruments including trombone, harmonica, spoons, djembe, bandorea, guitar, finger-cymbals and tapshoe-driven stomp-box! He's played and recorded with people like Ani Di Franco, Taj Mahal, Kathryn Tickell and Ali Farka Toure amongst many others.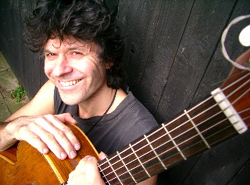 I had the pleasure of performing with him back in the 90s right here in Birmingham - a great musician, and a true gent to boot. Luckily for us here in Brum he's come down from the Orkneys and will be performing on Sunday 3rd July at the Kitchen Garden Café, Kings Heath, courtesy of World Unlimited.
I urge you to go along - you will be drawn into his unique world and emerge with your senses buzzing."
10 "Going Song" (5.52) by Rory McLeod from the album "Travelling Home" (Cooking Vinyl)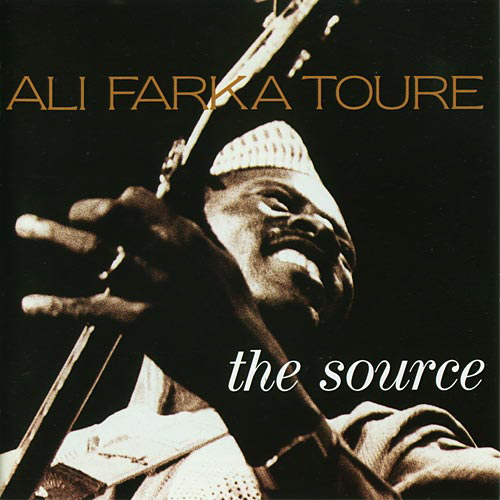 Here's Rory with Ali Farka Toure:
11 "Roucky" (8:19) by Ali Farka Touré from the album "The Source"
The Source = the source of the blues and here's how most of us remember the blues - BB King and the "Thrill is Gone"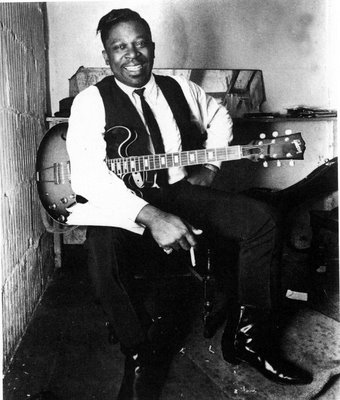 12 "The Thrill is Gone" (4:58) by B.B.King from the album "The Best Of Blues"
.
.
.
.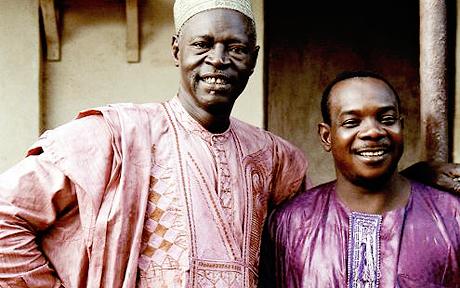 Back to Africa and Ali Farka Toure - combined with the King of Kora, Toumani Diabate - the last album they recorded together ...
13 "Sabu Yerkoy" (4:09) by Ali Farka Touré & Toumani Diabaté from the album "Ali & Toumani" (World Circuit)
FLAG UP: Monday 4th July - Vieux Farka Toure - UK release, new album "The Secret" on Six Degrees Records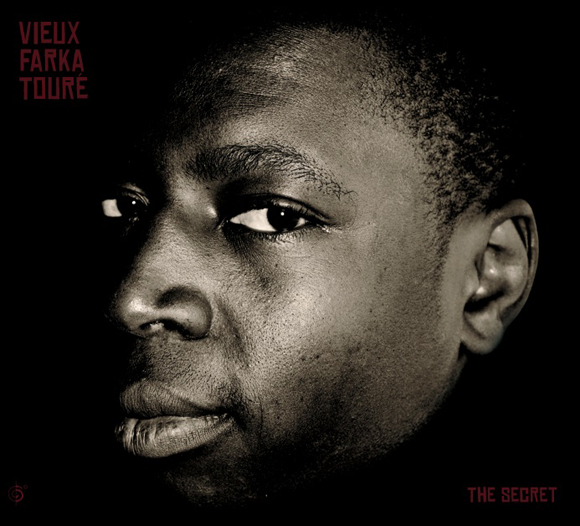 14 "The Secret" (6:51) by Vieux Farka Touré from the album "The Secret"
.
.
.
[CHANGE THE CD!!]
- - - - - - - - - - - - - - - - - - - - - - - - - - - -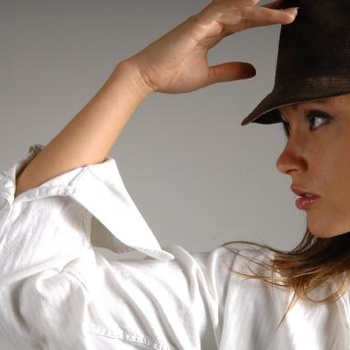 Change of mood and pace - leave Africa and come back to the UK - explain about Alexandra and her fusion stuff - here more latiny
(1) 15 "Time to Go" (3:33) by Alexandra Legouix & the Sunflowers from the album "Lola"
Flag up SUBVERT at the W&H: this Saturday 2nd July- Johnny Kowalski and the Sexy Weirdos (Balkan Gypsy with brass and fiddle, and the Damnbusters (Ska Classics), Lobster (Ska/punk, Sam Maloney (acoustic) plus DJs… 8 til late (£2 b4 10pm / £4).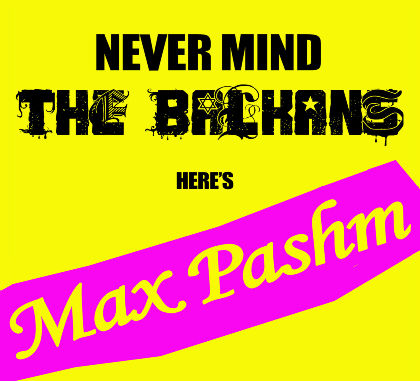 Balkan bit leads into Max Pashm (& replug Home Fest)
(2) 16 "Manea K" (4.47) by Max Pashm from the album "Never Mind the Balkans"
[CONTINUOUS]
.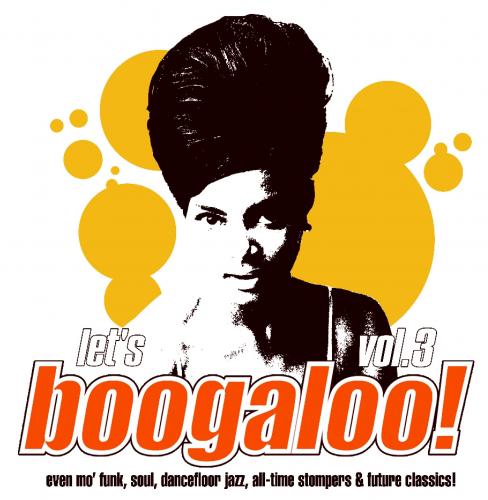 (3) 17 "Gettin Down" (3.06) by The Brand New Rhythm from the album "Let's Boogaloo Vol 3"
Last one just a bit of fun - no plugs to do for the rest of the night; so over to Brazil first for Zeca Pagodinho and his song "Vai Vadiar" which roughly translates as 'going astray'.
.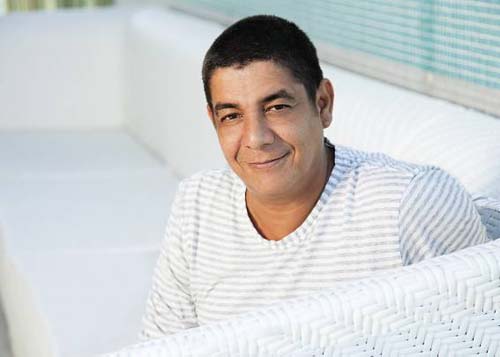 (4) 18 "Vai Vadiar" (4.07) by Zeca Pagodinho from the album "Serie Sem Limite" ()
.
.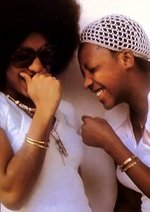 (5) 19 "Rude Love" (4.57) by Althea & Donna vs Rihanna (Outsider 8301 remix)
.
.
.
[SHOUTOUTS, thank yous, announcements, etc]
Happy Birthday to Lewys!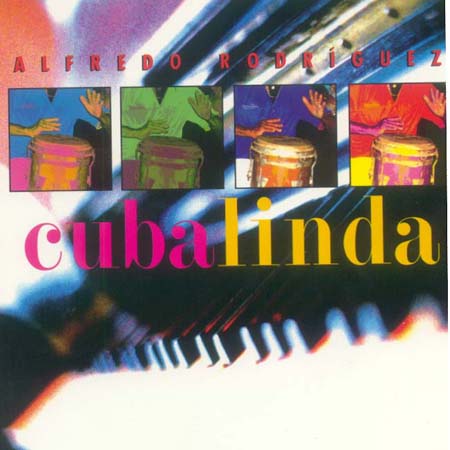 (6) 20 "Tumbao a Peruchin" (4.40) by Alfredo Rodriguez from the album "Cuba Linda" (Hannibal / Rykodisc 1996)
1