Mid-March Round-up (15/3/12)
Tagged with: Glyn Phillips world music worldmusic.co.uk Andy Kershaw No Off Switch Rachel Harrington Knock Outs Julaba Kunda Sensational Space Shifters Dub Colossus Spiro Putumayo Bombino Roberto Fonseca Flavia Bittencourt Soundway Leilia Ceu Rough Guide Sefiroth Omi
"Best autobiography I've ever read. Bar none"

Just a few quick observations and round-ups of what's going for me recently.
Just finished reading Andy Kershaw's autobiography "No Off Switch".
I'll put this as simply as I can: Best Autobiography I've Ever Read. Bar None. Thoroughly recommend it. Nuff Said.
I'm looking to write a review of it when I get a moment or ten and I'll expand my thoughts in that, so watch this space . . .
[* The FULL REVIEW of ANDY KERSHAW's "NO OFF SWITCH" can now be found here: worldmusic.co.uk/andy_kershaw_no_off_switch_an_autobiography_rev]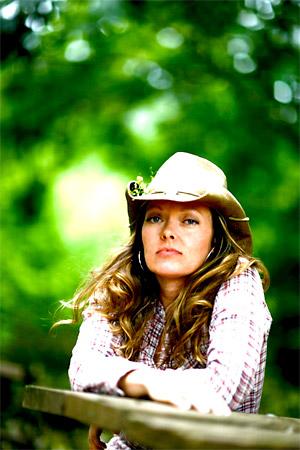 Saw the American Country band Rachel Harrington and the Knock Outs a couple of nights ago (currently on tour round the UK) -
a fabulous all-girl outfit with great musicianship, harmonies and some classy pen(wo)manship from Harrington.
Recommended.
(see Review here:
www.worldmusic.co.uk/rachel_harrington_the_knock_outs_bilston)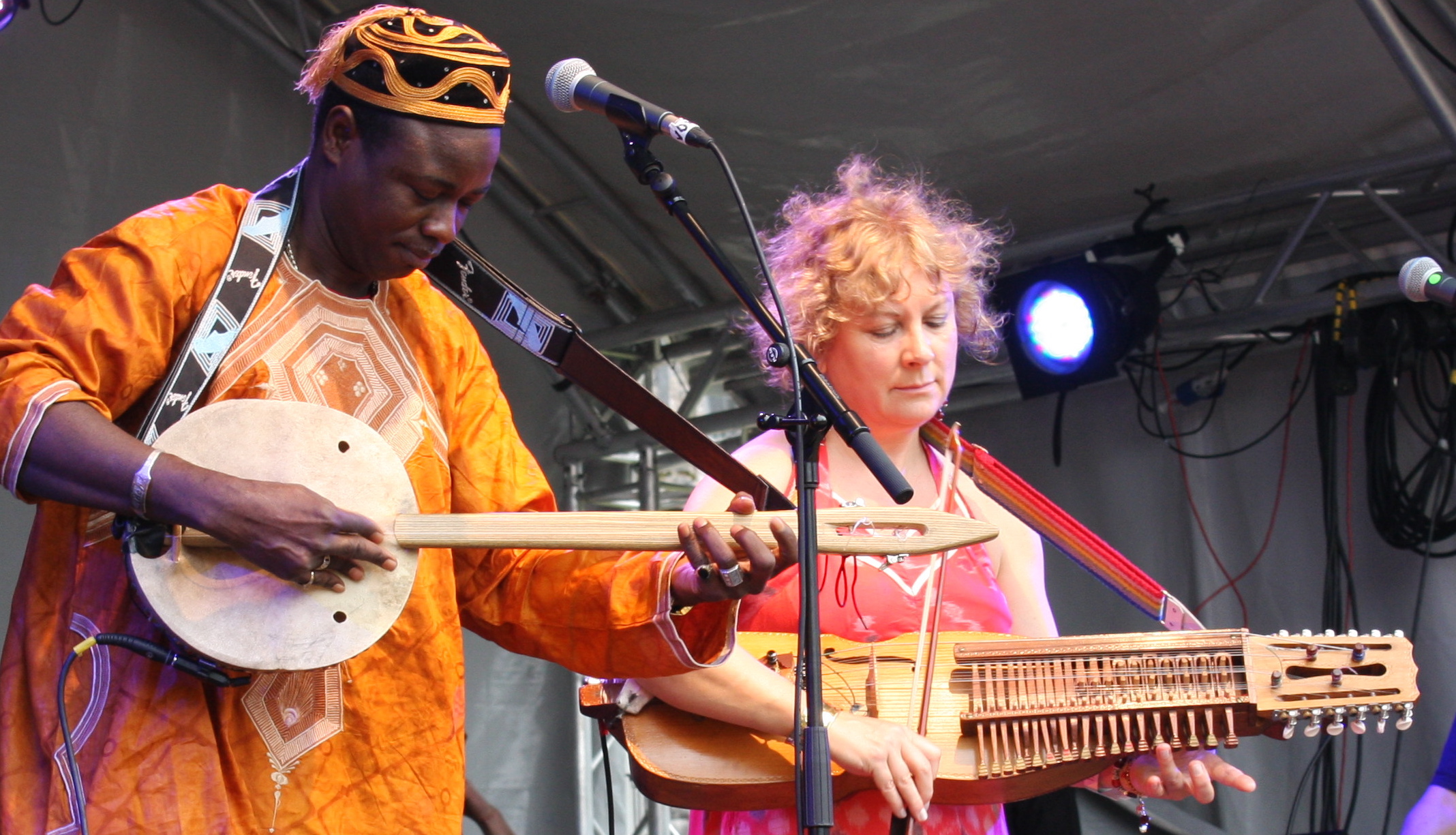 And a few weeks previously saw the brilliant Julaba Kunda featuring the Scottish fiddler Griselda Sanderson and the Gambian fiddler Juldeh Camara, alongside Senegal's Amadou Diagne.
Catch 'em while you can - before Juldeh gets too tied up in Robert Plant's new band the Sensational Space Shifters this summer . . .
(Review of Julaba Kunda here: worldmusic.co.uk/julaba_kunda_at_birmingham_1922012)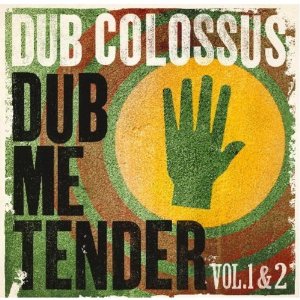 On my car's CD player for the last few weeks:
"Dub Me Tender" - the remix versions of Dub Colossus's Award Winning album "Addis Through The Looking Glass."
I still prefer the original, but the remixes are great music for chilling out to when driving.
(For a review of the original click here: worldmusic.co.uk/dub_colossus_addis_through_the_looking_glass_re)
Previous to that a sampler of tracks from Spiro's "Kaleidophonica" album, Putumayo's "Latin Beat" compilation and Bombino's "Agadez" were all getting me from A to B when driving.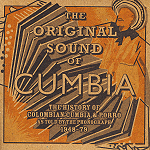 However, I spend most of my time sitting at my computer and these are some of the albums, artists and tracks that have been on constant rotation on my iTunes...
Soundway's wonderful compilation "The Original Sound of Cumbia: The History of Colombian Cumbia & Porro As Told By The Phonograph 1948 - 79", a must for all you colombiphiliacs out there,
Galician female vocal outfit Leilía and their new album "Consentimento" (on the Spanish Fol label) - the ladies in the groovy hats below!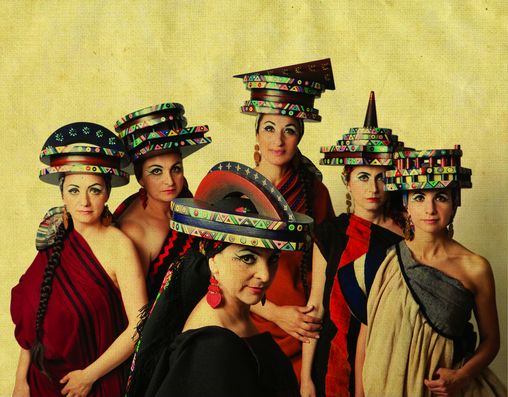 Brazil's Ceú and her new album "Caravana Sereia Bloom"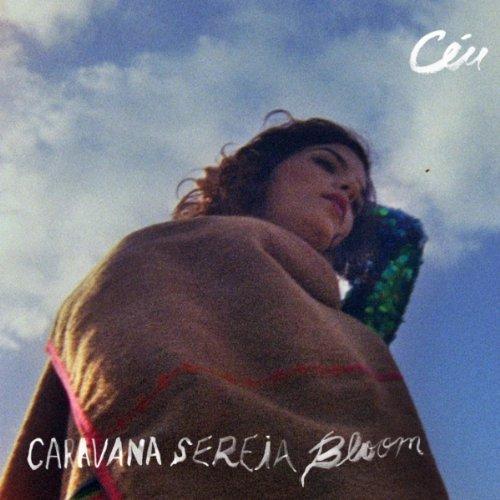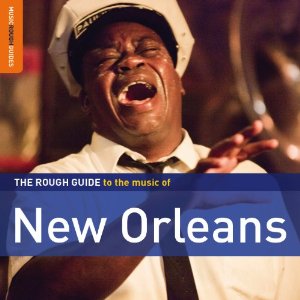 and the really most excellent compilation: "The Rough Guide To The Music Of New Orleans" from World Music Network.
(You can read my review of that last one here:
worldmusic.co.uk/rough_guide_to_the_music_of_new_orleans_cd_revi)
Other interesting things to drop on my digital doormat have been:
some great old Afro Jazz from Nigeria's Monomono and Trinidad's Black Truth Rhythm Band,
Rocky ratafolk from the EP Scecchendaun from Italy's Colletivo Mazzulata,
American folky-pop from Girlyman,
and some tasty ska and reggae from the UKs Chain SkaBrassika (EP "South East Beats").
Also flying in have been the Rough Guides to Celtic Women and Psychedelic Africa* (just two of many World Music Network releases this year),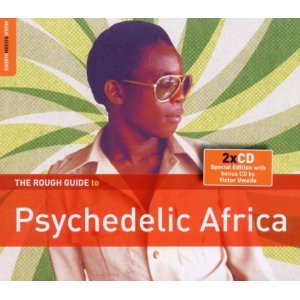 The Sefiroth Ensemble's new EP ('Arboles Lloran Para Lluvia')*,
BraAgas's new album "Fuerte" (including a couple of versions of the classic "Chaje Sukarije")
and the album "Siempre Pa'lante" from a feisty salsa combo from Denmark called Jorge Cordero and the Gran Daneses.
[* Reviews for these two albums here]:
worldmusic.co.uk/rough_guide_to_psychedelic_africa_rgnet1270cd_r
worldmusic.co.uk/sefiroth_ensemble_arboles_lloran_por_lluvia_cd_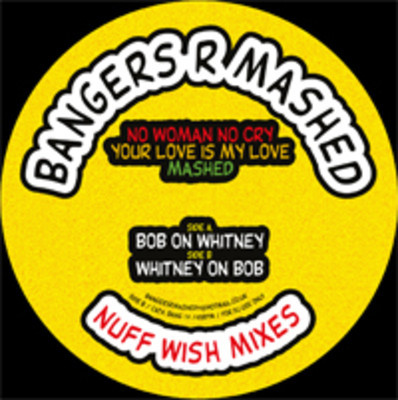 I've also been enjoying some mad mashups and remixes from the likes of Cafe de Calaveras & Add On de Bass who take on Pastor Lopez's "Mentirosa" in a moombahton style, Birmingham's G-Corp and Nuff Wish's delightful mash-ups of Marley and Whitney, Bobby Blue, and Michael Jackson with Adele.
And what about Rude Hi-Fi's Barriobeat Jungle Reggae remix of "Lascia Che Sia" featuring Amparo Sanchez? Or his Dubwise DnB version of "Jungle Reggae Party" featuring Lucky Hernan?
Also liking the Capt Cumbia remix of Chaka Demus and Pliers's "Slim Thing" and an unknown remix of Amy Winehouse on "Sweet Guitar" featuring Italian reggae supremo Alborosie with shades of Dawn Penn. Lush.
And how can I leave out Capt Cumbia's "Under Mi Serbie (Under Mi Sensi -Soundclash Edit)" - a mad electro-balkanic-cumbia dancehall mashup featuring Mr Vegas vs Boban Markovic vs the Amsterdam Klezmer Band! Excellent.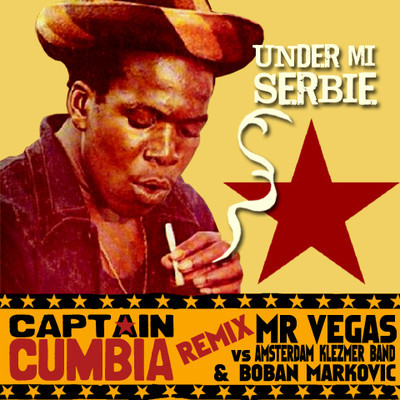 On the jazzy, bluesy side I've got to mention Cardiff's Ecklectic Mick who specialises mostly in electro-swing remixes - but here has taken a little detour. Firstly mixing jazz with Indian music, notably his gentle mash-up of that old standard "Sweet Georgia Brown" - although you can also check out his softswing treatment of it too; and then a fabulous remix of Howlin' Wolf's "Spoonful" (mixing in "Rosie/Be My Woman" along the way).
However top of the mash-up list these past few weeks has been the ever-reliable Fissunix and his deliciously creamy mash of Alicia Keys and Chic in "Good Times Fallin". Lushness personified.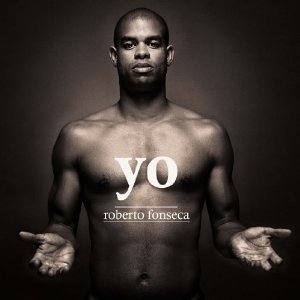 Worth checking out his full-on and imaginative Beatles mashups too: "Beautiful Prudence" (with Christina Aguilera), "End of the Walrus", "Owner of the USSR" and "Don't Let Me Down On The Dancefloor", as well as his Zeppelin mash-ups like "HitzBreaker" (Heartbreaker sounding like it's been re-recorded inside a beehive the size of a small city! Intense).
Loving also Diabel Cissokho's "Allah Lako",
Escalandrum's latin jazz tango treatment of "Adios Nonino",
"Cheerleader" by Jamaica's Omi
and finally, the new afrocuban jazz album "Yo!" by Cuban pianist Roberto Fonseca - this is fantastic and definitely getting an in-depth review very soon! [Oh, and here it is!]: www.worldmusic.co.uk/roberto_fonseca_yo_album_review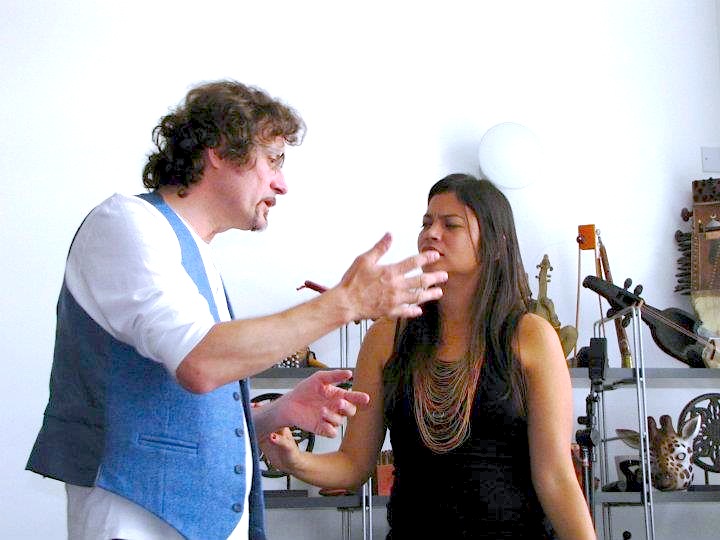 All this and I've been working on some lyrics in English for Brazil's sublime songstress Flavia Bittencourt for her new album...
Busy boy indeed!
WorldBeatUK - The Past, Present and Future
Tagged with: Glyn Phillips WorldBeatUK WorldMusicRadio WorldMusic.co.uk World Music Radio Radio Presenter Broadcaster Rhubarb Radio Custard Factory Birmingham Flavia Bittencourt Renato Martins.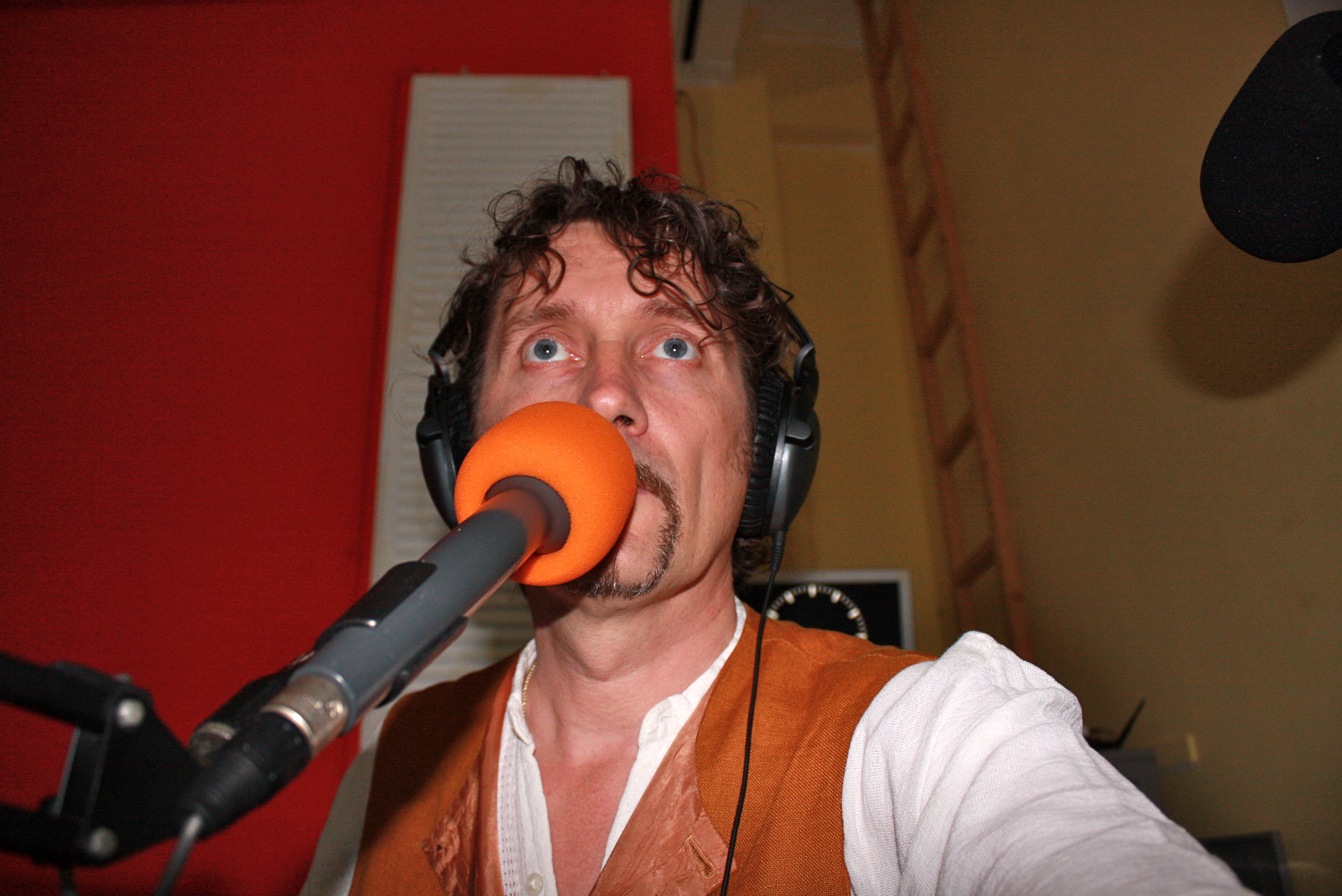 My radio show, WorldBeatUK, started in February 2011 and was initially aired on a (now defunct) community radio station operating out of the Custard Factory arts and media complex in Birmingham, UK.
The first 32 shows were 2 hour live shows transmitting online every Monday evening, and then after a few weeks changing to every Wednesday and gradually built up an audience all over the world, people tuning in from as far apart as Russia, California, Ecuador, Argentina, the Caribbean, Ghana, Cameroon, and even New Zealand to name but a few, as well as all over mainland Europe and the UK.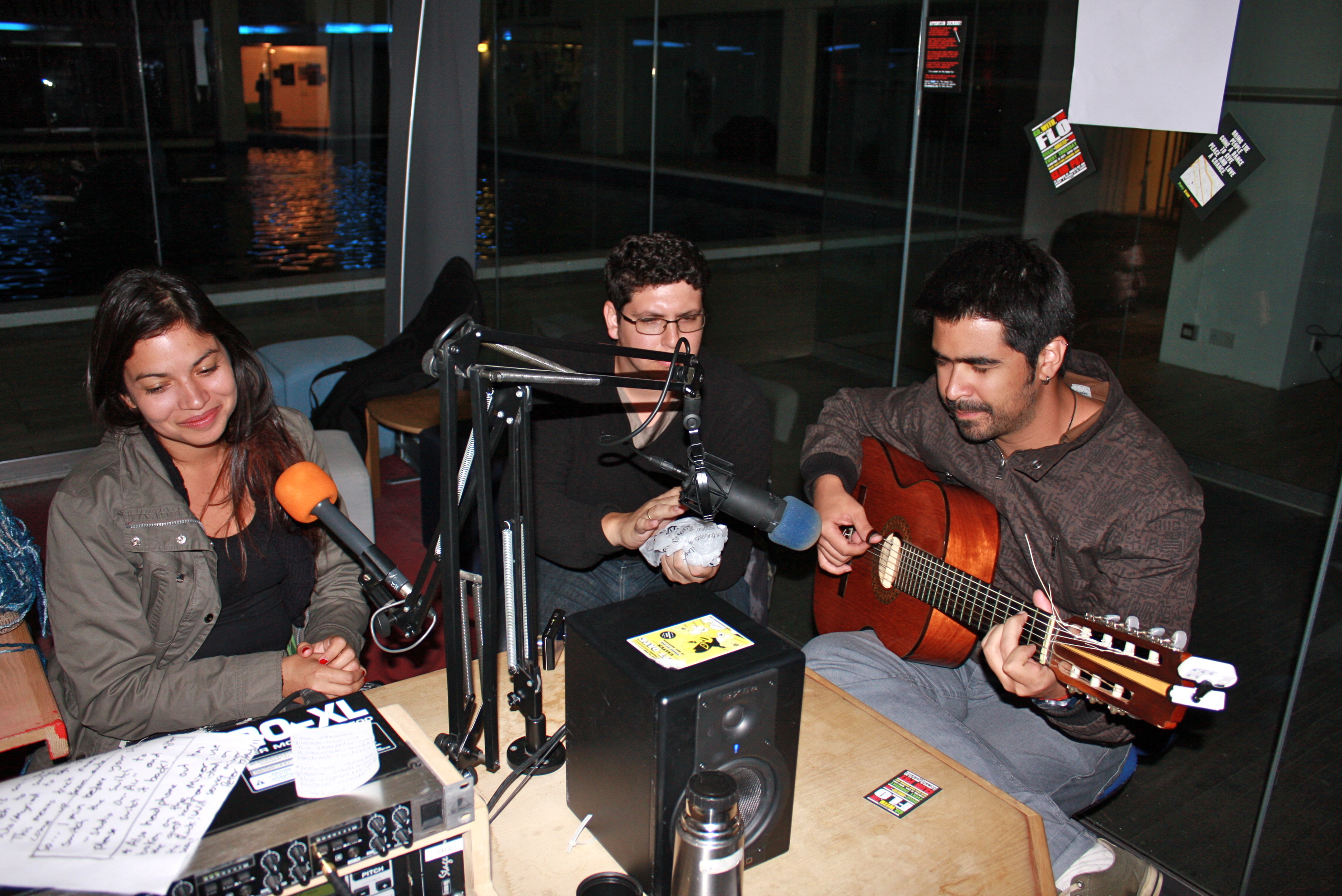 The idea was to present a lively, independent world music show that showcased a wide mix of music from all over the world in an exciting, friendly, accessible manner but packed with information and interesting musical ideas all delivered with passion. The musical policy was broad, exploring the margins of what might or might not be considered world music to some, as well as presenting the most culturally grounded and rootsiest of artists and genres. I'd rather err on the side of inclusivity than exclusivity. If I think a piece of music or artist has something worth listening to then that's all the mandate I need. Much of the music was recently released, some of it not yet officially released, some of it very old indeed . . . There were also a few interviews notably the Brazilians: singer Flavia Bittencourt and percussionist/composer Renato Martins.

Unfortunately, the radio station that was hosting the show, Rhubarb Radio, had significant quantities of equipment stolen from its premises in early Novermber 2011 - effectively rendering the station incapable of operating at all. At that point, I withdrew from Rhubarb (as did the majority of its presenters) and looked for alternative solutions to hosting the show.
Since then, I have started to make pre-recorded shows ready for transmission via a new online radio station, WorldMusicRadio.com. Obviously this is a different kettle of fish to doing a live show. The amount of talk has gone down (previously it was about 75:25% music to talk) with now only about 15 minutes of speech over a two hour show - more music in effect! One of the problems with the original show is that the vast majority were not recorded by Rhubarb or were lost when the equipment went. The new station should fix that problem since all the new shows (from WorldBeatUK33 onwards) will be available via the archive pages.
We also decided to remake the original 32 shows using the original playlists, shownotes and scripts as a basis but obviously changing the more topical references and original jingles etc and adding new music and script where necessary to fill the gaps (eg where interviews couldn't be repeated - but still keeping to music that would have been available at the time and trying to keep within the flow of the show).
These new 'old' shows are part of the WorldBeatUK (Refixed) series and are packed with great music, although delivered in a slightly more laidback style to the original live shows.
For the future I'm still working up new WorldBeatUK shows as pre-records and these will all be added to the WorldMusicRadio.com ready for it's launch during 2012. Same commitment to providing great world music with integrity and passion. I'm also working on special shows covering specific musical areas or themes. We hope to re-start the live WorldBeatUK shows at some point this year, since they are a whole lot of fun and the interaction with the listeners is one of the highlights for all concerned.
So if you trawl this blog previous to this post you will find the Shownotes pertaining to the original shows to give you a flavour of what I was putting out. These are scripted shownotes, not transcripts (since so many shows were never recorded) but give the basis of the show - just without all the spontaneous banter and happenings of the live shows... Check 'em out.
From this blog post onwards I shall start posting the Shownotes for the new shows (the pre-recorded ones from WBUK33 onwards) due to go out on WorldMusicRadio.com from Spring 2012. I also hope to get back to using this blog for more general use relating to WorldMusic.co.uk.
Watch this space . . .
Glyn Phillips
WorldBeatUK
WorldBeatUK (31st Show) - Broadcast Notes (19/10/11)
Tagged with: WorldBeatUK Glyn Phillips Chico Buarque Memphis Minnie Oscar Ibaņez Anxo Lorenzo Carla Pires Lou Dalfin Mauro Palmas Jackson do Pandeiro Paralamas Flavia Bittencourt Dumyarea E-Coli Sivuca Calle 13 dunkelbunt Neblina Blue King Brown Hot 8 Brass Caruaru
WBUK31 (19th October 2011) - SHOWNOTES
1 "Intro-Mat" by Matchatcha from the album "Nyekesse" (Melodie)
"You're tuned into Rhubarb Radio and my name's Glyn Phillips. [PAUSE] You're listening to WorldBeatUK, the show that plays you the stuff that mainstream radio doesn't even know exists.
Coming up on the show tonight we focus on Brazil ahead of this Friday's Amazonas Groove night here in Birmingham, with forro - old and new, bossa nova, samba, batucada, pifano and ska brasileiro.
I shall bring you electroswing from Cab Calloway and the Andrew Sisters via Wales, Urban Roots music from Melbourne, Australia and Folk Punk Jazz from the Occitan-speaking valleys of North-West Italy.
[PAUSE]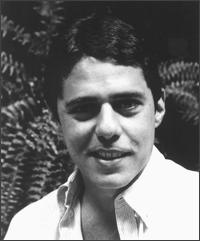 There'll also be an Ivory Lady, a Little Fish, and a Wayward Rooster. Bagpipe music from Galicia, Fado from Portugal, Folk Rock from the island of Sardinia, and Gbema music from Liberia!
And if that wasn't enough, I've got more remixes, refixes, re-rubs and mashups than you shake a glue stick at!
If you want to know the connection between New York's Beastie Boys, Denmark's Analogick, Jamaica's Bob Marley and Virginia's Missy Elliott then you'd better stick around!
Throw in some funky New Orleans BrassHop, plenty of Balkanic fusions from Utrecht, Vienna, Rouen and Exeter, a killer mix of Puerto Rican rap and samba and some 1930s blues - we've got a show."
And straight in with the Brazilian theme to the night with this classic from the carioca singer, guitarist, composer, dramatist, poet and writer: Francisco Buarque de Hollanda - better known as Chico Buarque - one of the great names of the MPB genre. This is called "Essa Moça 'Ta Diferente". Bliss!
2 "Essa Moça 'Ta Diferente" by Chico Buarque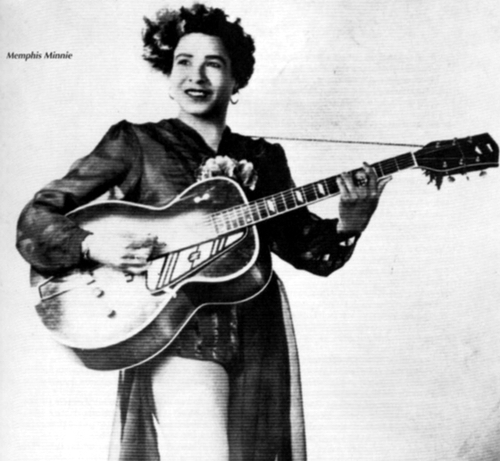 Now Chico Buarque was born into a very privileged family, unlike my next artist.
Memphis Minnie had it tough from an early age and supported herself from about 12 years old onwards. But they both made good music.
I played her rather playful song about her butcher man last week and this week she asks us: If you see my rooster, please run him home!
And I don't think she's talking about the feathered variety either!
3 "If You See My Rooster (Please Run Him Home)" by Memphis Minnie from the album "Hoodoo Lady: 1933-1937" (Sony)
That was Memphis Minnie from the album "Hoodoo Lady:1933-1937" on the Sony label.
.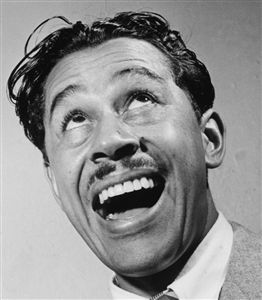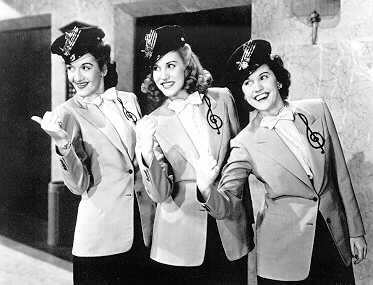 Let's stay in the America of a bygone era now, but leap ahead a decade.
This is the great Cab Calloway and the Andrews Sisters showing us how they be "Doin' The Rhumba".
But with the twist that Cardiff's electroswing don Ecklectic Mick has given a little electronic polish to make it shine!
.
.
4 "Doin' The Rumba" (Ecklectic Mick remix) by Cab Calloway/Andrews Sisters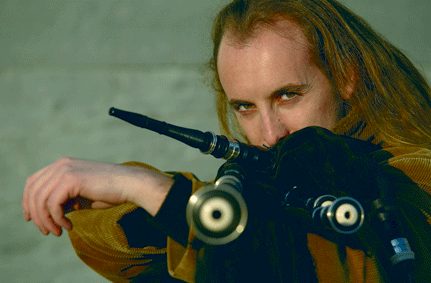 [CONTINUOUS]
.
5 "Segura Ele" by Oscar Ibañez (Zouma)
That last track was entitled "Segura Ele" by the Galician bagpiper Oscar Ibáñez and his band.
I'm not sure whether that's from his own album or not - since it was on a compilation sampler from his record label Zouma.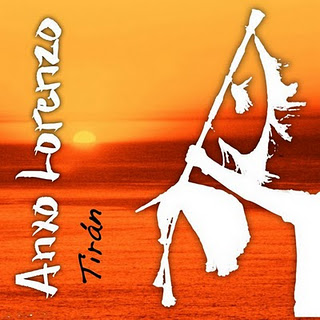 And also on that label and also from that same Celtic corner of North-West Spain, Galicia, comes the next artist - also a bagpiper.
This is Anxo Lorenzo and from his album "Tiran" a track entitled "The Ivory Lady".
6 "Ivory Lady" by Anxo Lorenzo from the album "Tiran" (Zouma)
I'm a real sucker for the music of the Iberian peninsula and some of its lesser known musical offerings. It's not all flamenco folks!
Galicia, might be technically in Spain, but its language, Galego, is closer to Portuguese than Castilian Spanish.
So for the next number we're heading south into Portugal, the birthplace and home of that most wonderful and romantic of musical styles, Fado.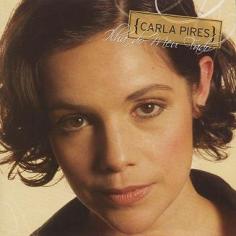 This week it's the turn of a lady by the name of Carla Pires. From her 2005 album "Ilha Do Meu Fado" (Island of my Fado) on the Ocarina label, this is "Boca da Note" (the Mouth of the Night).
7 "Boca Da Note" by Carla Pires from the album "Ilha Do Meu Fado" (Ocarina 2005)
Wasn't that beautiful!
Europe's a funny old place. Layer upon layer of different cultures, ethnicities and languages and constantly shifting borders and power politics.
There's a temptation to make sense of all this by easy labelling and pigeon-holing, but as we've seen in Spain there are other languages and cultures besides Castilian Spanish (Galego, Catalán and Euskadi to name but three).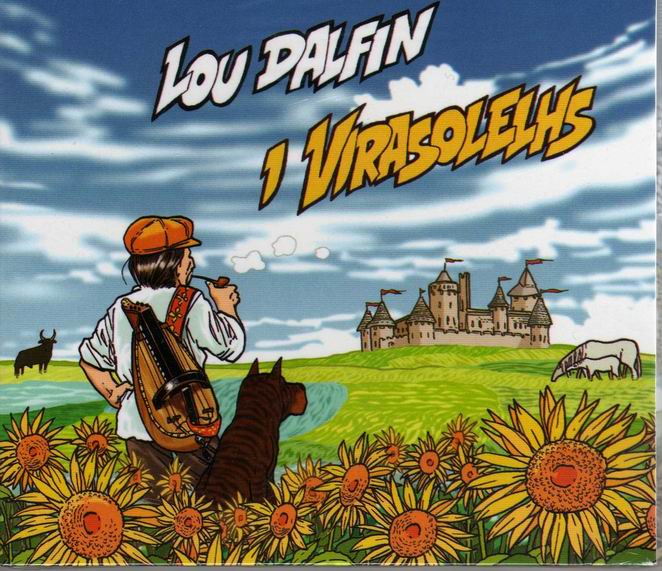 Even France has a huge North-South divide - true French really only derives from the Northern part where the Franks came from; for the fiercely proud southerners there is the language Occitan which spreads from the Atlantic coast near Bordeaux all the way South to the Pyrenees into Spain and across to the Mediterranean Coast and the Alps into Italy. And it's from these valleys in the Southern Alps of Italy that the next band come.
Lou Dalfin was founded in 1982 by the hurdy-gurdy player Sergio Berardo and since then has been a bulwark in promoting the occitan language and it's Eastern dialect.
So the next two tracks are from their 2008 album "Virasolelhs" (which means Sunflowers in English - literally "Sun Turners").
The first is a 45 second interlude in English bizarrely called "Little Fish" and the second their irreverent mix of folk, jazz and punk in "Occitania e Basta". Enjoy!
8 "Little Fish" by Lou Dalfin from the album "'Virasolelhs" (Felmay 2008)
[CONTINUOUS]
9 "Occitania e Basta" by Lou Dalfin from the album "'Virasolelhs" (Felmay 2008)
A double-bill there from Italian Occitan flagbearers, Lou Dalfin.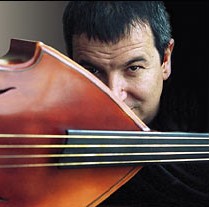 Staying in the Mediterranean area but coming out of the Alps, heading for the coast, and sailing due south past the French-influenced island of Corsica we head toward the mysterious island of Sardinia.

An island with links both to France and especially Italy throughout it's long history and a fiercesome reputation as a haven for pirates and brigands and savage independence, Sardinia has long kept its folklore to itself.
More recently it's been actively promoting its output around the world. This next track is from the guitarist/singer Mauro Palmas and is from his 2005 album "Caina" on the S'ard Music label. This piece is called "Oltre Il Mare".
10 "Oltre Il Mare" by Mauro Palmas from the album "Caina" (S'ardmusic 2005)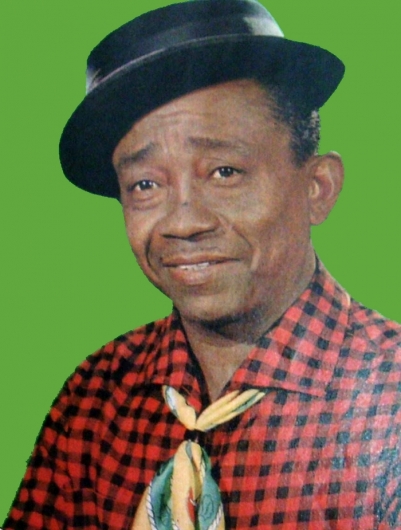 OK, we're going to leave Europe far behind for the next few numbers.
At the top of the show I said that I've got a focus on Brazil going on in the show today and this is because I'm trying to flag up a new night taking place this Friday (21st October) at Birmingham's very own Brazilian churrascaria restaurant, Amazon Brazil, on 197 Broad St, Birmingham (just down from the UGC Cinema).
The night called "Amazonas Groove" will feature some great Brazilian dance music of all styles and periods with samba pagode, samba de roda, carimbo, MPB, Afoxe and lashings of forró. It features DJs Zuppa Inglese, Ricardo and El Hombre Elastico on the decks, starts at 10pm and allegedly goes on till 4am and is only £5 for all that groove!
So here's some classic forró music from the North-East of Brazil to get us going. This is Jackson do Pandeiro (from a 1991 compilation album called "Brazil Classics 3: Forró" on the Luaka Bop label and an old track entitled "Tum-Tum-Tum".
11 "Tum-Tum-Tum" by Jackson Do Pandeiro from the album "Brazil Classics 3: Forró" (Luaka Bop 1991)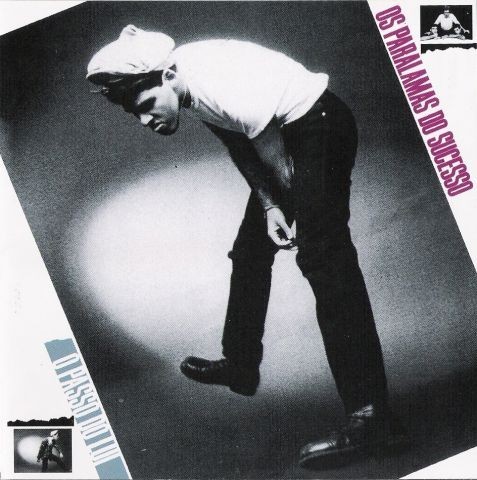 Now, during my years in South America in the 1980s I travelled the length and breadth of Brazil taking in the different styles of music in this vast country.
However I was surprised to find that the country looked as much to the outside world for inspiration.
I don't know why I was surprised, thinking about it now, but at the time it seemed strange hearing styles that I was familiar with infused with that peculiarly Brazilian flavour that defies description.
Here's a good example - I loved this band at the time and played the cassette to death for years afterwards, and it still gets me going now.
This is the legendary Rio rock band Os Paralamas do Suceso and from their 1984 album "O Passo Do Lui" a piece of punky brazilian ska entitled "Meu Erro".
12 "Meu Erro" by Os Paralamas do Suceso from the album "O Passo Do Lui
Yep, still gets me rocking after all these years!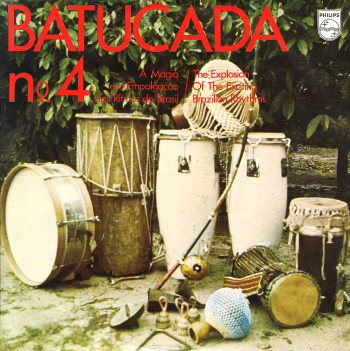 And now to one of the more defining sounds of Brazil - particularly Rio de Janeiro. Samba Batucada. This is a piece of pure percussion in the batucada style.
The band is Os Reis do Batuque (The Kings of Drumming), the album released in 1977 is entitled "Batucada No 4" and this track is "Repicando".
13 "Repicando" by Os Reis do Batuque from the album "Batucada No 4" (Philips)
Ha ha ! Yeah, Os Reis do Batuque. And trust me that was one of the most influential albums on early British Samba schools - we all used to listen like mad to each track trying to pick apart the rhythms, work out the techniques used and memorise the breaks.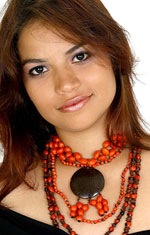 OK, let's move ahead over 30 years and to a particular favourite of mine Brazilian singer, Flavia Bittencourt who I had the pleasure of interviewing on this very show a few weeks ago.
Flavia is originally from the State of Maranhão in the far North East of Brazil, but now lives in Rio.
She contacted me last week and sent me a couple more of her tracks over.
So this one is a track I saw her perform here in Birmingham a couple of times.
It's a rocky forró called "Parangolé Bounce".
14 "Parangolé Bounce" by Flavia Bittencourt
Lovely, thanks for that Flavia.
How's about some very traditional nordestina music now? Here's a band formed way back in 1924 (yes, that's what I said) and who only recorded their first album in 1972 when they went all the way down to Rio! The album was called "Zabumba Caruarú" and is as fresh today as it was then.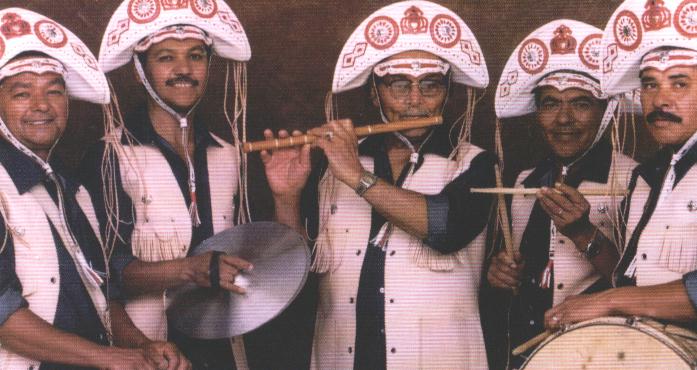 The band is called Banda de Pífanos de Caruarú and play in a very traditional formation that not only includes the zabumba drum and triangle (found in forró music) but also clashed cymbals, rattling tarol snare and several flutes known as pífanos.
This track is the shoulder-shaking, butt-wriggling, full-steam ahead express train that is "Cavalinho Cavalão" - take a listen and you'll see what I mean. I defy anyone to sit still during this!
15 "Cavalinho Cavalão" by Banda de Pífanos de Caruarú
[CHANGE CDs!!]
[Don't forget you're listening to . . .]
Now, I'm going to take a break from Brazil for the moment - but we'll be returning there in a few tracks' time.
This next track comes from Liberia in West Africa and has been heard all over that country this Summer - probably the most played track of all. The artists are Junior Freeman and African Soldier and it's being released outside of Liberia by the Ghana-based record label Akwaaba Music.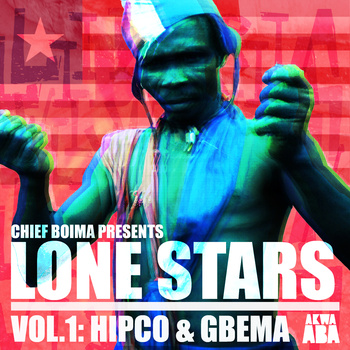 The story behind it is worth telling. The track is performed in a style known as Gbema - where traditional Liberian music is taken and - as someone described - is put through a "digital sieve". At the same time there is a musical renaissance growing throughout Liberia and a whole generation of young urban-dwellers are creating new forms of music and speech, including the hip-hop influenced genre of Hipco.
Liberia's language is English, but stems from its history as a nation artificially carved out of a part of West Africa to take newly freed African-American slaves and repatriate them in an attempt to make amends for displacing them in the first place. I suppose a little like what happened in Europe with the Jews and the creation of modern Israel.
The name itself stems from 'Liberation', so I suppose the country means "Freedom". Sadly, Liberia has suffered severely with a dreadful civil war for years - freedom is one thing, quality of life is another.
This catchy, upbeat tune is actually quite political in nature and Junior Freeman takes the market-place phrase "Dumyarea" (This is my area) and speaks to the masses of staking their own place within this battered country.
The phrase and concept became so popular that even the President Ellen Johnson-Sirleaf used the song to launch her re-election campaign. She is the first and only female president in Africa and also the joint winner of the 2011 Nobel Peace Prize.
So, here you go, from the "Lone Stars Vol. 1: Hipco & Gbema" album on the Akwaaba Music label, this is Junior Freeman and African Soldier and the track "Dumyarea"
(1) 16 "Dumyarea" by Junior Freeman & African Soldier from the album "Lone Stars Vol. 1: Hipco & Gbema" (Akwaaba Music)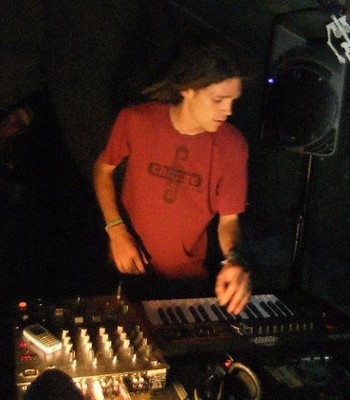 [CONTINUOUS]
(2) 17 "Amen Gypsy" by E-Coli
Ha ha! Complete change of style and pace there!
That was some heavy Balkanic dubstep courtesy of DJ and mixer, E-Coli, all the way from Exeter in Devon!
Bet you didn't see that one coming did you!
.
.
Ok, back to Brazil now and some old school forró followed by some very jazzy forró.
First up is the very hard to track down David Cruz and a track entitled "O Corpo Precisa de Alcóol" (the body needs alcohol)!
Ok if you say so, David...
(3) 18 "O Corpo Precisa de Alcóol" by David Cruz
[CONTINUOUS]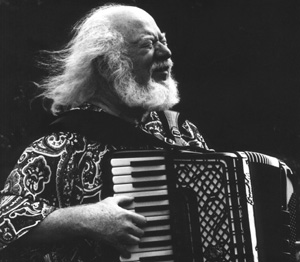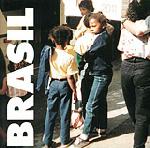 (4) 19 "Forro" by Sivuca from the album "Brasil" (Soul Jazz Records 1994)
You just heard one of my all-time favourite Brazilian tracks.
A track entitled simply "Forró" from a 1994 album entitled simply "Brasil" on Soul Jazz Records - delivered with breathtaking skill, energy and panache by the legendary accordionist Sivuca.
I've been DJing with that one for years and long shall I continue to - absolutely love it!
.
.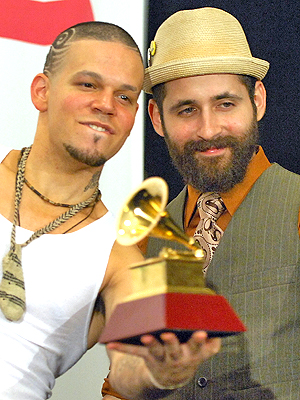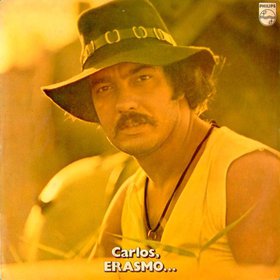 The last now in the Brazilian focus on the show, although in fact this is a mashup between Puerto Rico and Brazil.
Take the latter's Erasmo Carlos and the former's Calle 13 - two young rappers and reggaetoneros with a huge pan-latino following all over latin america extending from street-level latinos through musical and political champions like Rubén Blades right up to Fidel Castro and Hugo Chavez (these guys have made an impression on all of them) - and then let it all be mashed up by one of my favourite mixers, the carioca, DJ LK and this is what you get "Samba de los Aburridos".
I love it!
(5) 20 "Samba de los Aburridos" (DJ LK mashup) by Calle 13 vs Erasmo Carlos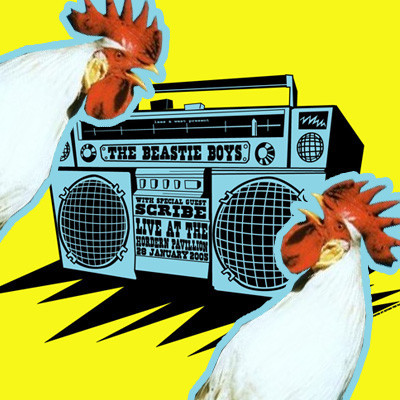 [CONTINUOUS]
(6) 21 "Alive Gipsy" (DJ Magyar) by Beastie Boys vs. Analogik ft. Dunkelbunt
That was another mashup - this time cooked up by DJ Magyar from Utrecht.
Featuring Danish jazzy-balkanists Analogik's "Gipsy Doodle", New York's much sampled rappers The Beastie Boys, Vienna's Ulf Lindeman aka [dunkelbunt] and of course Helen, Roy and Roy at the beginning.
Did you slip off your shoes and run on the spot?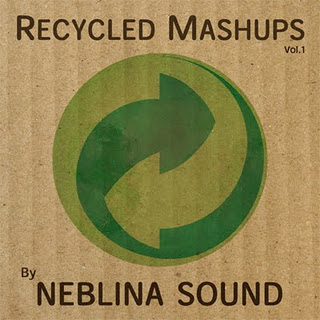 More mad mashups now.
This one's The Beastie Boys again but this time they run up against Bob Marley in Barcelona-based mashers and mixers Neblina Sound's track "Triple Chatterbox" from the album "Recycled Mashups Vol 1".
Do you want to know 'the Real Deal about the Three'?
.
(7) 22 "Beastie Boys vs Bob Marley - Triple Chatterbox" by Neblina Sound from the album "Recycled Mashups Vol. 1" (Neblina Sounds)
.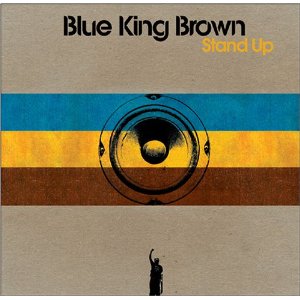 Ok, let's whizz right round the world now all the way to Melbourne in Australia and one of Oz's most celebrated world music bands: Blue King Brown.
Really like these guys.
They're releasing a new album soon, but this one is from their 2006 album "Stand-Up" on Roots Level Records and it's called simply "Water".
Trust me this is a monster tune!
Time to get bouncing in your chairs again!
(8) 23 "Water" by Blue King Brown from the album "Stand-Up" (Roots Level Records, 2006)
Fantastic, Australia's Blue King Brown there.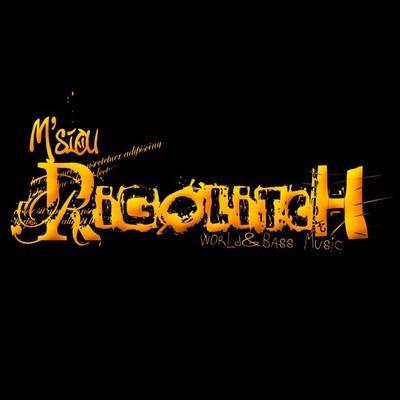 Fancy some balkan madness?
Here you go then.
This is the balkanesque band Flex'Orkestar from Normandy in Northern France and a piece remixed by Rouen's M'siou Rigolitch, who I'm a big fan of, entitled "Hora de la Bucuresti".
Hold on to your hats guys - here we go!
(9) 24 "Hora de la Bucuresti" by M'siou Rigolitch VS Flex'Orkestar
That's enough to shake your cobwebs out!
Let's get it on - I think it's time for Virginia's Missy Elliott and Belgium's Typsy Gypsy of the Balkan Hotsteppers to get their freak on, dub styleeeeeeee!
(10) 25 "Get Your Freak On" (Typsy Gypsy Remix) by Missy Elliot
[CONTINUOUS]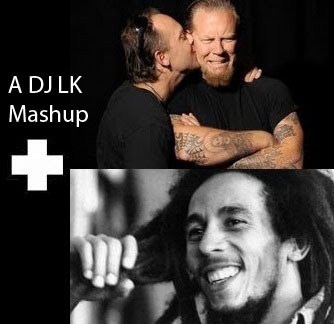 (11) 26 "Sandman Jamming" (DJ LK mashup) by Metallica vs Bob Marley
Bet you didn't see that one coming.
Rio's DJ LK and his unlikely mashup between the king of reggae Bob Marley and California's heavy metal royalty, Metallica in "Sandman Jamming".
OK, time to go now.
[Shoutouts, reminders - Amazonas Groove, Leeanne etc at the Edge, I WON'T be here NEXT week -so it'll be pre-recorded show. Off to Womex see you all in a fortnight, etc]
This next track is a remix. What do you get if you merge the Looney Tunes Brass Band with the High Steppers Brass Band?
The Hot 8 Brass Band of course!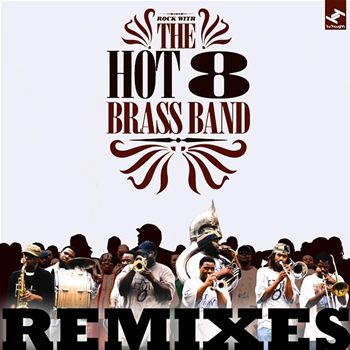 These guys from New Orleans blend hip-hop, jazz and funk alongside traditional Crescent City brass traditions.
They're signed to the UK's Tru Thoughts label (alongside Quantic) and are the label's only American signing.
They also appeared in Spike Lee's 2006 documentary about the aftermath of Hurricane Katrina "When The Levees Broke".
This is East London's Henry Orchard's house remix of the Hot 8s version of Marvin Gaye's "Sexual Healing"!
Still with me? Don't worry, just enjoy it!
See you all in a fortnight!

(12) 27 "Sexual Healing" (Post Toby Mix) by Hot 8 Brass Band (Henry Orchard remix)
WorldBeatUK (28th Show) - Broadcast Notes (28/9/11)
Tagged with: WorldBeatUK Glyn Phillips 1EYE Puerto Plata Celso Piņa Systema Solar Tomas de Perrate Martin Alvarado Hazelius Hedin Antti Paalanen Ragnhild Furebotten Huba Ballake Sissokho Vincent Segal Pacifika Renata Jambeiro Flavia Bittencourt Mariza Whiskey River
WBUK28 (28/9/11) - SHOWNOTES
1 "Intro-Mat" (1:47) by Matchatcha from the album "Nyekesse" (Melodie)
"Welcome to WorldBeatUK on Rhubarb Radio! (Pause) My name's Glyn Phillips and over the next two hours we'll be scooting all over the globe in search of interesting music that you wouldn't necessarily hear on mainstream radio stations.
Between now and 9pm (UK time) I'll be playing you some mashups and remixes courtesy of Mixticius and [dunkelbunt], Ghanaian afro-hop, Scandinavian folk, Colombian Dub, Andalucian flamenco, Argentine Tango, Portuguese Fado, Brazilian Samba and Dominican bolero.
Alongside this there'll be Malian Chamber Music, Canadian World Fusion and Afro-Peruvian electronica.
Expect also to hear porros and cumbia - both traditional and cutting edge - from Colombia and Mexico, Funk from Finland, and to show that the English Midlands is not to be outdone, some Brummie Rocksteady and even gator-wrestling Swamp music from Herefordshire . . .
Stick around - you're guaranteed to hear something new and for those of you who like their fado stripped back and emotionally raw I've got a real treat coming up!"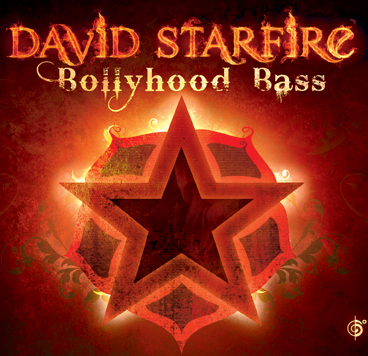 Well first up on the show I'm going straight into something a bit heavy. This is a bit of sitar-driven electronica by David Starfire from his album "Bollyhood Bass" on the Six Degrees Record Label. It's called "Sitarfire":
2 "Sitarfire" (4:24) by David Starfire from the album "Bollyhood Bass"
Now last Friday I was able to attend the first of the new season of Jibbering Presents nights at the Hare and Hounds in Kings Heath, Birmingham, which was a special night to launch the new album by Brummie band, 1EYE.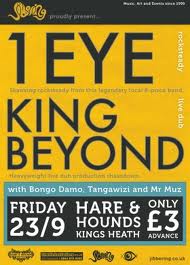 Previously, 1EYE (spelled: numeral '1', then 'E-Y-E') mixed up a blend of latin, funk and reggae on their last album "Whiskey Business" a couple of years ago. But since then they've had a change of direction musically and immersed themselves into old school Jamaican rocksteady, locked themselves in their studio for about a year and half and emerged blinking into the sunlight with a 21st Century take on rocksteady, reggae and even some rock'n'roll!
I've got to admit they were very good with a convincing sound and some lovely solos on tenor sax by Sam Rogers. A 10 piece band, all suited up (apart from the MC) with two saxes, singer, MC, two backing singers, bass, keys, guitar and kit. Although it was their official album launch, for some reason they haven't decided on a name for it yet.
However, it's been recorded here in Brum and final production completed in Kingston, Jamaica by Soljie Hamilton from Channel One Studios. I'm guessing you can track it down on their website and it's released on their own label Industry Records. I'll let you know, when I do.
In the meantime I'm going to be playing a couple of tracks from it this week (and another two next week). First in the player is "The Time Is Here".
3 "The Time Is Here" (3:52) by 1EYE
[CONTINUOUS]
4 "Mujer de Cabaret" (3:06) by Puerto Plata from the album "Mujer De Cabaret"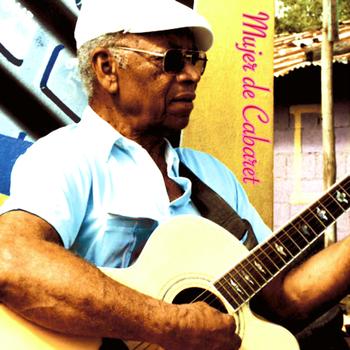 That last track was by the octagenarian sonero Jose Cobles aka Puerto Plata one of the last remaining old bolero singers from the pre-bachata days of the Dominican Republic.
It was the title track of his 2009 debut album (recorded when he was a mere 84!) on the iASO Records label and was called "Mujer de Cabaret" - the cabaret in this instance referring to the old dominican term for a house of ladies of 'dubious repute'. Nuff said. Love his stuff and in fact most of the output from Iaso Records.
Next we're going West from La Republica Dominicana, to Mexico where we meet up with the cumbia singer and accordionist Celso Piña.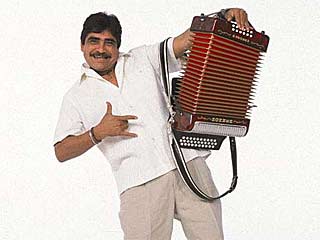 With his nickname of El Rebelde del Acordeón (the Accordion Rebel) Celso is a pioneer in mixing and fusing tropical music often finding links between Mexican norteña music, sonidero, ska, reggae, hip-hop, RnB and cumbia of course.
I'm really looking forward to seeing him at Womex next month. This is from his live album "En Vivo" and is a track called "Cumbia Arenosa":
5 "Cumbia Arenosa" (3:33) by Celso Pina from the album "En Vivo"
Yeah, Celso Piña there from Mexico with "Cumbia Arenosa".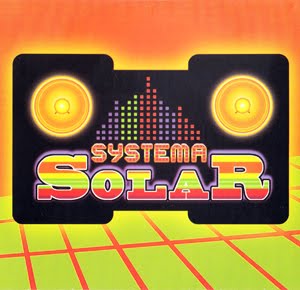 Now many of you will know that Cumbia really originates from the South American country of Colombia. So we're off there next to check out what the dubby fusion band Systema Solar are up to…
This is a really heady brew of influences and styles from them going under the name "Quién es el Patrón" (Who's the Boss?).
6 "Quién es el Patrón?" (3:26) by Systema Solar from the album "Systema Solar"
[CONTINUOUS]
7 "Olvidarte (Cuplé por bulerías)" (3:11) by Tomás de Perrate
ft Antonio Moya from the album "Perraterías"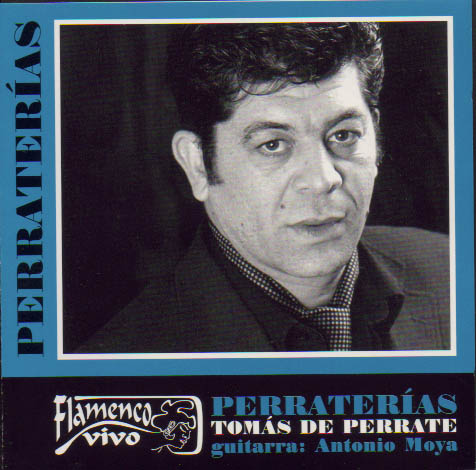 Yeah, really enjoyed that one. That was the amazing Spanish flamenco singer Tomás de Perrate from a 2005 album on the Flamenco Vivo label called "Perraterías".
The track was in the style of cuplé por bulerías and was entitled "Olvidarte" also featuring Antonio Moya on guitar and Alvaro Gandul on harmonica.
And now another Spanish language treat for you. This is a young Argentine tango singer who's creating a real buzz at the moment.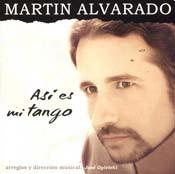 His name is Martin Alvarado and over the next few weeks I'm going to be featuring him ahead of his November gig here in Birmingham at the mac, which I'm very much looking forward to.
This is from his 2008 album "Así Es Mi Tango" and it's a track called "Estás en Mi Corazón" (You are in my Heart).
8 "Estás En Mi Corazón" (2:53) by Martin Alvarado from the album "Así Es Mi Tango"
Beautiful! I do love tangos as well as milongas. OK, change of direction now. If you were listening in last week, you might remember that I was talking about the forthcoming world music tradefair, Womex, which takes place in Copenhagen next month.
Womex each year produce a special CD called the Womeximiser full of the artists they are showcasing that year. This is normally for delegates only, but courtesy of worldmusic.co.uk I've managed to get hold of some to give away in a draw on the WorldBeatUK radio show!
I've already played a couple of tracks from artists appearing on the CD (Celso Piña & Systema Solar) and about half of last week's show and the next three tracks are all also featured on the 2011 Womeximiser.
So to be in with a chance to get your hands on a copy - just submit your name and email address to me, Glyn Phillips, and your name will go into a blind draw. The lucky winners will each get a copy of this compilation CD sent to them.
So I need your name and email address or even a Facebook link. You can either email me at glyn@worldmusic.co.uk, or if you're already connected to me via FB send me a message stating you'd like to be entered for the Womeximiser 2011 CD draw.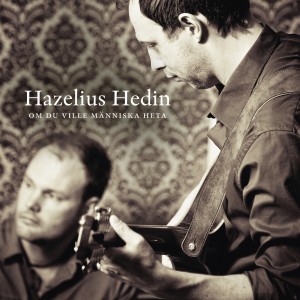 Ok, so I'm going to indulge us all in some Scandinavian music for the next few numbers, starting with a track by a Swedish duo called Hazelius Hedin who fuse Irish and Scandinavian traditions into a very harmonious sound.
his is from their 2010 album "Om du Ville Människa Heta" on the Amigo label and it's a track called "Adjö Farväl":
9 "Adjö Farväl" (4:04) by Hazelius Hedin from the album "Om du Ville Människa Heta"
[CONTINUOUS]
10 "Permafrost" (4:26) by Antti Paalanen from the album "Breathbox"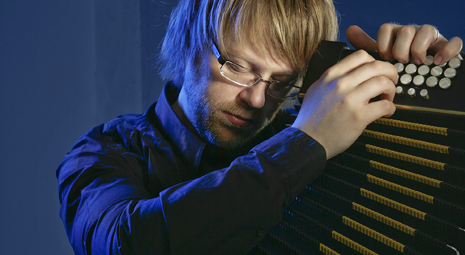 First you heard the Swedish duo Hazelius Hedin and that was followed by a stellar solo performance by the Finnish accordionist Antti Paalanen and track called "Permafrost" from the 2010 album "Breathbox" on the Siba Records label.
Well, I don't know about you but I could almost feel I was breathing in clean, sharp, icy air during that last one!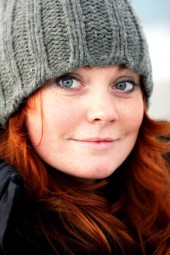 Let's finish off this Scandinavian portion of the show with an jaunty uplifting piece by a fiery young fiddler from Northern Norway - a country I don't get chance to play much from on the show.
The fiddler's name is Ragnhild Furebotten and this is a piece that features some rather interesting brass too, called "Jag Kan Inte Fela" from the album "Aldri På En Søndag":
11 "Jag Kan Inte Fela" (4:29) by Ragnhild Furebotten from the album "Aldri På En Søndag"
[CONTINUOUS]
12 "Man Brings The Bread" (5:13) by Huba from the album "Huba"
[Change CDs!!]
Don't forget you're listening to WorldBeatUK on Rhubarb Radio, coming at you live and direct from the Custard Factory in Digbeth, Birmingham. My name's Glyn Phillips and until 9pm (UK time) tonight I'll be harvesting the musical fruits of mankind's endeavours from around the globe to serve you a sumptuous feast of organic goodness for your ears, heart and soul! Stick around and keep me company because I've got a pantry full of great music still to come on the show.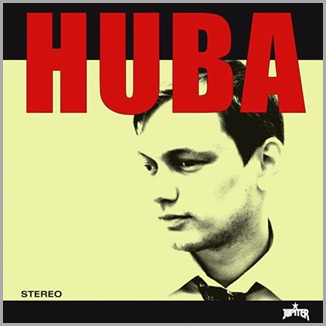 What about that last track then? That was the really 'most excellent' Finnish soul and funk band, Huba.
I remember the first time I heard anything by them - a tune called "Mary" - which was brought to my attention by Steve Williams of UKVibe. Really blew me away and hard to get my head round the fact that there were from Helsinki!
That was a lush, lush track called "Man Brings the Bread (but the woman brings the soul to the household" from their album, also called "Huba".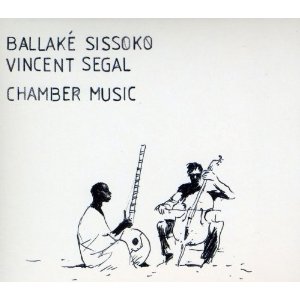 This next track is a rather interesting fusion of kora (that is to say the African Harp - the great classical instrument of West Africa) played here by the Malian harpist Ballaké Sissoko and the cello, one of the great instruments of European classical music, here played by French cellist Vincent Segal.
This is a really beautiful meld of sounds on two fabulous stringed instruments. The track is called "Chamber Music" from the 2010 album of the same name on the Six Degrees Records label.
(1) 13 "Chamber Music" (5:33) by Ballaké Sissoko & Vincent Segal from the album "Chamber Music"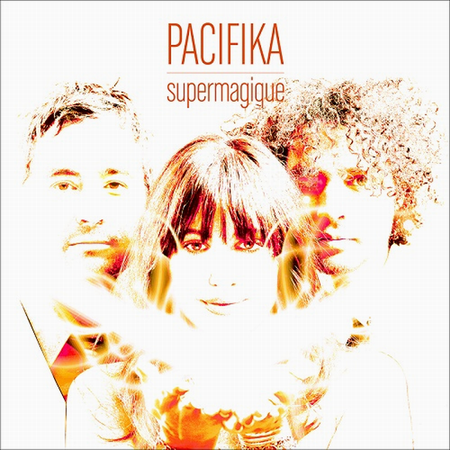 Hmmm. Lovely! Delicate and wistful!
Now over to Canada for a bit, with the Vancouver fusion trio, Pacifika, who carefully glean bits of musical styles from all over the world and then proceed to card, spin and weave them into something uniquely their own with a kind of 'world pop' sensibility.
This is called "Chocolate" from the album "SuperMagique"
(2) 14 "Chocolate" (3:39) by Pacifika from the album "SuperMagique"
[CONTINUOUS]
(3) 15 "Preceito" (3:22) by Renata Jambeiro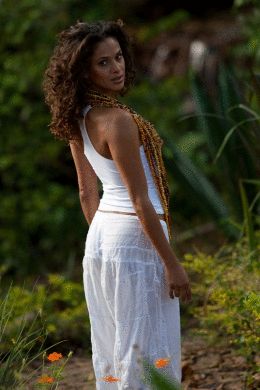 And you just heard some lovely Brazilian samba there from one of their great singers the lovely Renata Jambeiro and a track called "Preceito".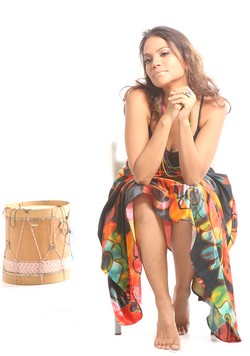 I want to stay in Brazil for this next one because I've got one last track to play for you all from my favourite Brazilian singer at the moment, the lovely Flavia Bittencourt, who as many of you know caught my attention at the recent Espirito Brum festival here in Birmingham.
This is an exquisite piece of vocal artistry from Flavia accompanied only by guitar - it's a track from her first album "Sentido" and it's called "Estrela do Mar" (Star of the Sea).
Following straight on from that is something truly heartwrenching. At the top of the show I promised you a real treat and now's the time for me to deliver … so after Flavia's song you're going to be treated to some outstanding fado from the Queen of Fadistas herself, Mariza.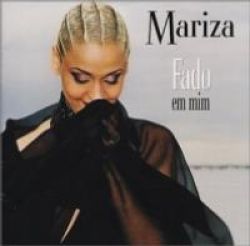 Trust me, don't go away, don't leave the room, don't put the kettle on, or start texting for the next 10 minutes, or anything!
Just close your eyes and let these two amazing ladies take your souls in their soft hands and fly them away to a better place . . .
(4) 16 "Estrela Do Mar" (4:29) by Flávia Bittencourt from the album "Sentido"
[CONTINUOUS]
(5) 17 "O Gente da Minha Terra" (5:53) by Mariza from the album "Fado Em Mim"
What can I say? Life is all about moments like that. Music to put everything else in perspective. If I could sing like that just once in my life I think I'd feel like there'd be nothing more to achieve. Truly humbling.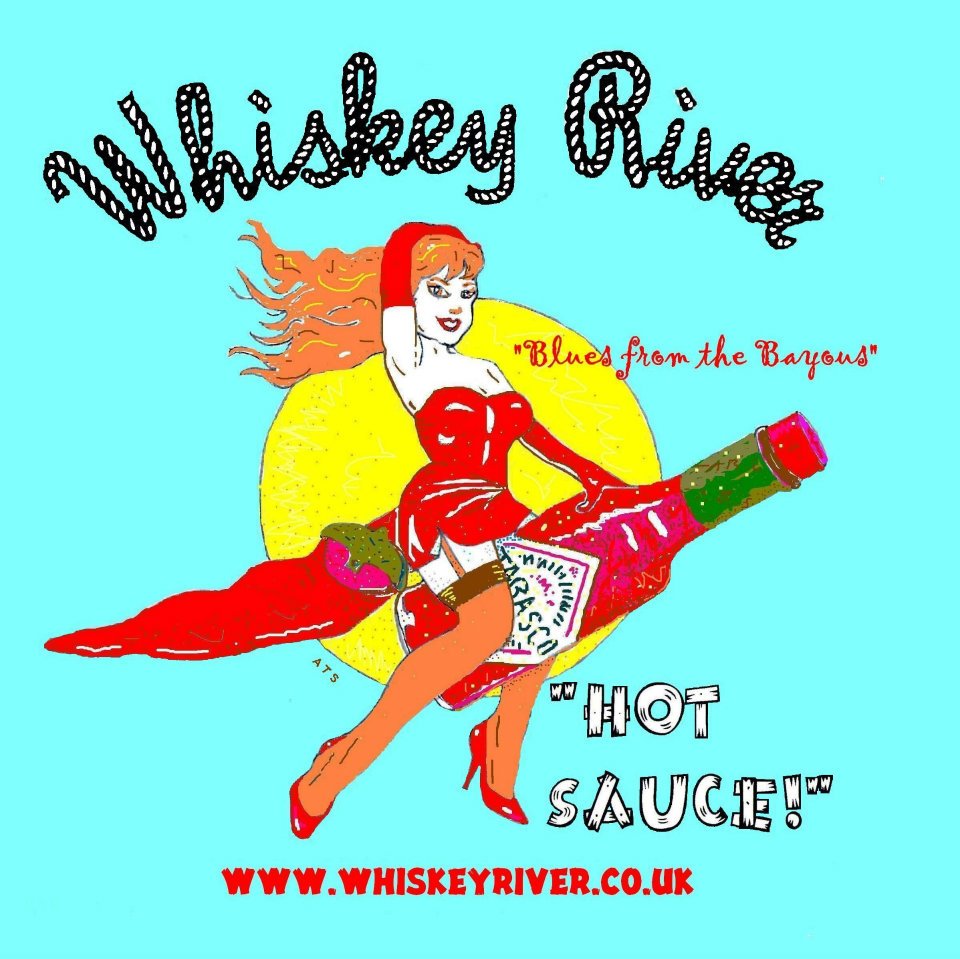 Well, what on earth do you follow those two songs with? How about some Herefordshire swamp music?! Why not!
This is a band called Whiskey River from Hereford right here in the English Midlands and a track from their album "Hot Sauce!" - sung by the gravel-washed voice of Mr Marty Blake - called "I Washed my Hands in Muddy Water" (and not a 'gator in sight!):
(6) 18 "I Washed My Hands in Muddy Water" (4:01) by Whiskey River from the album "Hot Sauce!"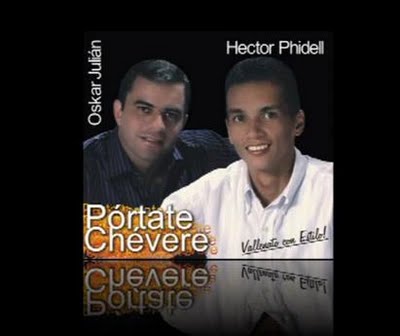 Cajun and zydeco music are famous for their accordion traditions. So here's some from a different but no less impressive tradition that of Colombia in South America.
This is by Oskar Julián and Hector Phidell from the 2009 album "Pórtate Chévere".
Oskar and Hector are very well known for their vallenato music but here they tackle a porro in their own unique style. This is entitled "Por Un Beso" (For a Kiss).
(7) 19 "Por Un Beso" (4:01) by Oskar Julián & Hector Phidell from the album "Pórtate chevere"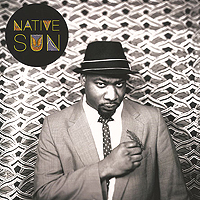 I don't know about you but I'm in the mood for some Ghanaian American afro-hop.
This is from the wonderfully named Blitz the Ambassador and from his album "Native Sun" a track entitled "Akwaaba":
(8) 20 "Akwaaba" (2:49) by Blitz the Ambassador from the album "Native Sun"
[CONTINUOUS]
(9) 21 "The Girl Can't Help It" (3:22) by 1EYE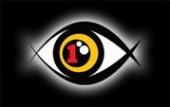 Ha ha! That was another track by Brummie rocksteady crew 1EYE and a re-working of the old rhythm & blues classic, "The Girl Can't Help It" featuring the toasting skills of Mr Kidd.
You can get more info on them by checking them out on Facebook or via www.industryrecords.org.
OK, Not long to go now - let's take a really old afro-peruvian landó classic "Toro Mata" (The Bull Kills) whose origins are lost in the mists of time - or at the very least the garua mists of coastal Perú - and refix it for the 21st century via Los Chicos Altos. This is a hazy, crazy remix, but I love it!
(10) 22 "Toro Mata" (4:13) by Los Chicos Altos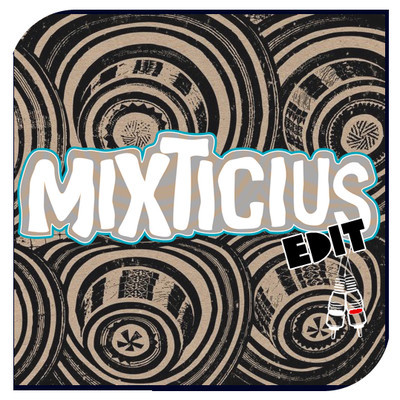 Ok, that was a spacy one - this next one's a remix by Mixticius and it's just down-home, rust-bucket, shit-kicking mad!!
Get bouncing and busting all yer best moves now.
In fact: Don't Stop Till You Get Enough!
(11) 23 "Don't Stop Till You Get Enough" (2:55) by Mixticius
Ha ha ha!! Love that tune - big up Mixticius!
So time to go now. See you all next week.
[Goodbyes, reminders, etc].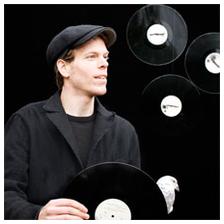 I'm going to leave you with a message - in fact the Revedere Message from [dunkelbunt] and Grandmaster Flash and you can guarantee that this piece of Balkan mash-up is pure insanity - but remember, just "don't push me 'cause I'm close to the edge, I'm trying not to lose my head…" Goodnight!

(12) 24 "Revedere Message" (4:27) by [dunkelbunt] vs Grandmaster Flash

WorldBeatUK (27th Show) - Broadcast Notes (21/9/11)
Tagged with: WorldBeatUK Glyn Phillips Laima Jansone Alamaailman Vasarat Olith Ratego Nairobi City Ensemble Jelena Jakubovitch Ara Dinkjian Hugh Masekela Boubacar Traore Howlin Wolf Ibrahim Maalouf BaianaSystem Flavia Bittencourt Carminho Basco Supa Bassie Alborosie
WBUK27 (21/9/11) - SHOWNOTES
(1) "Intro-Mat" (1:47) Matchatcha "Nyekesse" (Melodie)
Welcome, this is WorldbeatUK! [pause] My name's Glyn Phillips and over the next two hours I'll be taking you around the world with the help of some amazing music from the likes of Kenya's Olith Ratego, Russia's Jelena Jakubovitch, Quebec's Le Vent Du Nord, Italy's Alborosie and Mali's Boubacar Traoré to name but five.
Expect world fusion from Natacha Atlas, Lebanese blues from Ibrahim Maalouf, Japanese folk from Shunsuke Kimura & Etsuro Ono and musica popular brasileira from Flavia Bittencourt.
[Pause]
We get to hear a track from Hugh Masekela's latest album, some vintage Howlin' Wolf and throw our cowboy hats in the air to the Water Tower Bucket Boys!
And if that wasn't enough I'll throw in some Finnish Klezmer Punk, some British Soul Funk, some Spanish Reggae, some Latvian Folk and some Armenian oud to titivate your senses.
[Pause]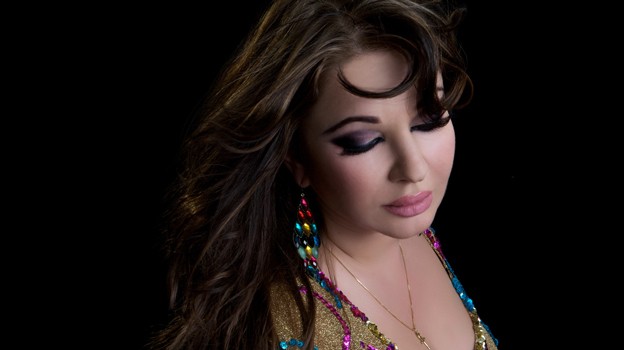 And all that's just a taste of what's to come, so settle down, pour yourself a drink, and wallow in a world of music!
(2) "Batkallim (David Starfire Remix)" (5:21) Natacha Atlas "Mounqaliba - Rising: The Remixes" (Six Degrees Records) World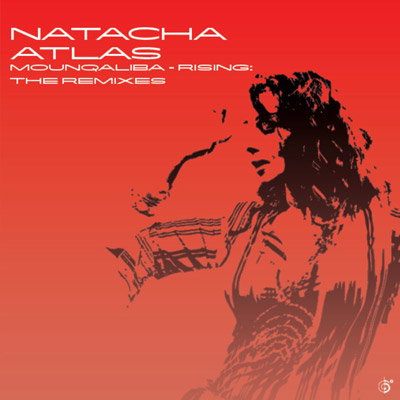 Yeah, that was Natacha Atlas and a track called "Batkallim" remixed by David Starfire (whose own work I hope to be playing in a week or two) from the album "Mounqaliba - Rising: the Remixes" on the Six Degrees Records label.
In a few weeks I'll be off to Copenhagen to Womex for the annual world music industry exhibition and a chance to shamelessly network with the movers and shakers in the kind of music that we all love. And I'm sure to be coming back with all kinds of musical goodies for your delectation and delight.
I've just received the Womex compilation CD, Womeximiser 2011, which gives examples of some of the acts being promoted at the trade fair. So, tonight and next week I'm going to be playing some tracks from that to whet your appetite, amongst my other selections. Next week I'll announce a competition or draw to give you the chance to get your hands on this CD which is usually only open to Womex delegates. So tune in next week for that.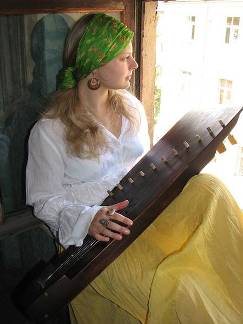 In the meantime, here's a track from that compilation. It's an instrumental, a piece of Latvian folk from a young lady called Laima Jansone who plays the Kokle - on old Latvian instrument (a bit like a lyre possibly but with a long soundboard). Laima compares the Latvian kokle to the Lithuanian kankle, the Finnish kantele, the Estonian kannele and the Russian gusli - nope didn't help me either.
The rather lovely Laima explains that she approaches her music in a meditative, occasionally percussive fashion, that evokes the sounds of nature, and the urban landscape, as well as trying to capture emotional close-ups.
She has an album out called "Sidrabs / Silver" and subtitled "Impressions of a Latvian Winter - improvisations on the kokle". However this track is a previously unreleased piece called "Zalktis - Vortex of Living Energy"
(3) "Zalktis - Vortex of Living Energy" (3:01) Laima Jansone (Unreleased) (Tir Tir, 2011) Latvian Folk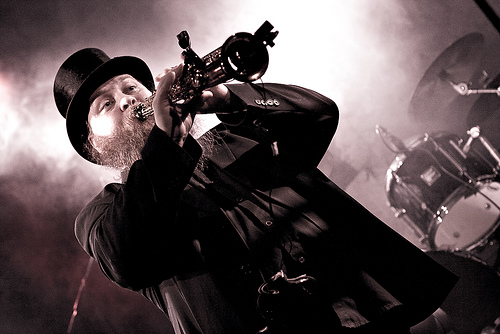 And from the other side of the Baltic Sea to Latvia is Finland, traditionally home to long winter nights, thousands of lakes, drunken elks, chronic Seasonal Affective Disorder and tango. Yes, you heard right, tango - VERY popular in Finland.
So, here's the antidote to all that - or is possibly the cause? This is the Finnish Klezmer Punk band Alamaailman Vasarat and a track from their 2009 album "Huuro Kolkko" on the Laskeuma Records label entitled "Tujuhuju"
(4) "Tujuhuju" (4:21) Alamaailman Vasarat "Huuro Kolkko" (Laskeuma Records, 2009) Finnish Klezmer Punk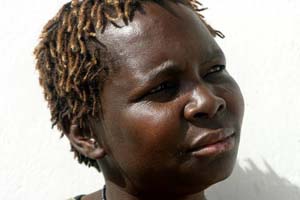 [CONTINUOUS]
(5) "Jomoko Wacho Wacho" (4:55) Olith Ratego "Osuga" (A I Records, 2005) Kenyan
You just heard the 2005 sounds of Kenya - that was Olith Ratego and a track called "Jomoko Wacho Wacho" which talks about people that have a habit making promises they never keep - they might buy you alcohol but can't feed you when you're hungry. That was from the album "Osuga" on the A I Records label.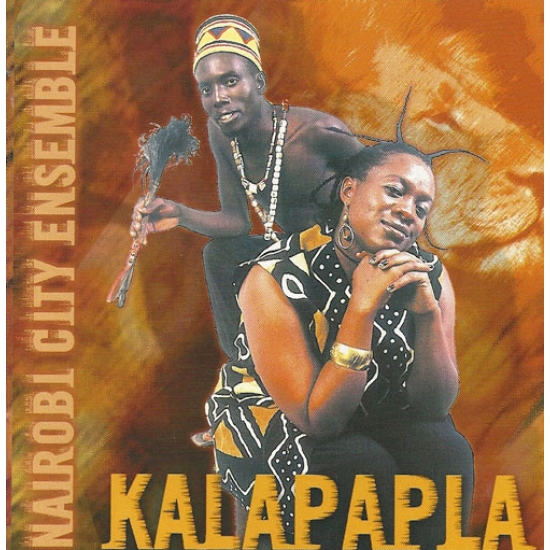 Also on that same record label is the next band, the Nairobi City Ensemble. In 2003 they recorded an album called "Kalapapla" from which this next track comes.
This is "Madiaba Swing" in which the singer advises those who choose their partners merely on outward appearance to be careful indeed.
(6) "Madiaba Swing" (4:13) Nairobi City Ensemble "Kalapapla" (A I Records, 2003) Kenyan
[CONTINUOUS]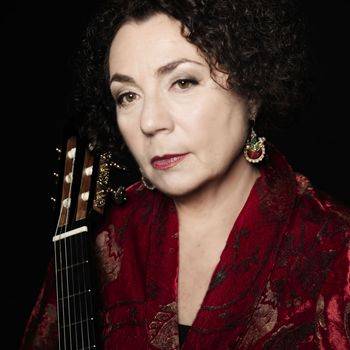 (7) "Yegorushka" (3:25) Jelena Jakubovitch "Burn Burn Gypsy Love" (Ajabu! 2011) Gypsy (Russian)
Wasn't that wonderful! That was the Russian singer Jelena Jakubovitch - famous for her repertoire of Russian poetry put to music and as on this latest album "Burn Burn Gypsy Love" (released only this year on the Ajabu! label) for her interpretations of Gypsy Romances. That was called "Yegorushka" - really rather lush!
And now staying in the world of Gypsy music this is a band called "The Other Europeans" - a fascinating project involving Yiddish and Roma musicians from across Europe.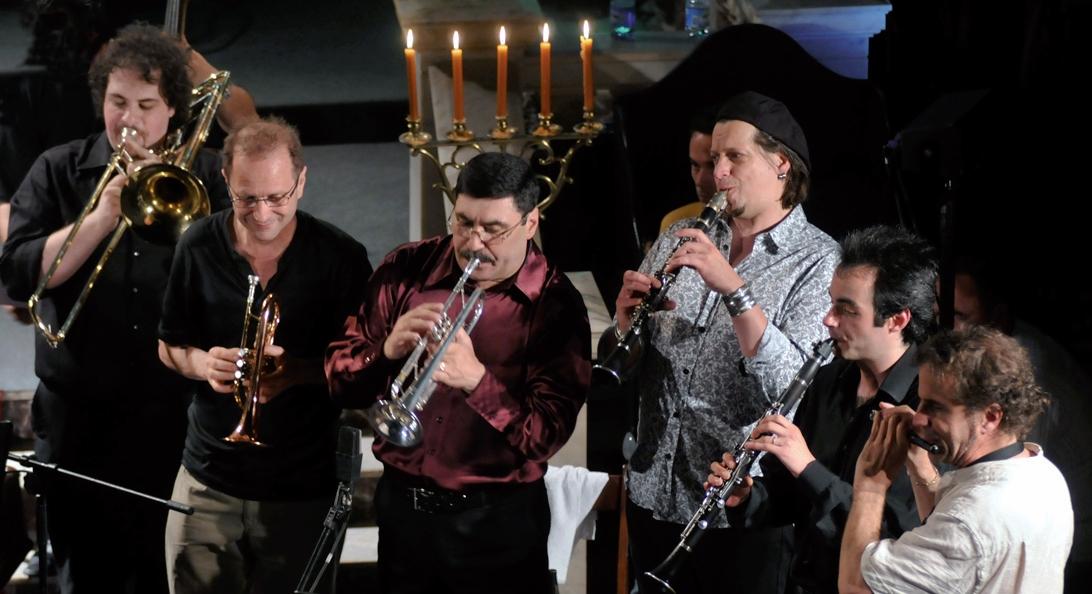 The project leader Alan Bern, has brought together Klezmer and Lautari musicians from seven different countries to create a deeply emotional blend that looks to restore a centuries-old co-operation between two groups who both used to live in what is now present-day Moldova, before war, holocaust and immigration tore them all apart. As Bern says both these cultures are often considered marginal to Europe, yet both have played a major role in creating and transmitting European musical traditions.
This is from the "Klezmer/Lautari Suite No 2" on the "Almost Bootleg" album and is called "Terkishers":
(8) "Terkishers (from Klezmer/Lautari Suite 2)" 2:47) The Other Europeans "Almost Bootleg" (2010) Gypsy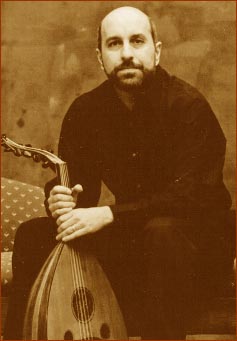 Yes, the Yiddish/Roma collaboration of "The Other Europeans". Moldova is a small, land-locked country squeezed between Romania and the Ukraine and if you were to board a ship at Odessa and sail south-east you'd arrive in where eastern Turkey meets Georgia; get off the boat and keep travelling in the same direction with the Caucasus mountains on your left and you'd eventually end up in the land-locked state of Armenia.
This incredibly ancient country and civilisation has some great music too. The next artist although born in the United States is of Armenian parentage and has composed for many international artists.
So from his album "An Armenian in America" this is the oud virtuoso Ara Dinkjian and a track called "I Sinkin"
(9) "I Sinkin'" (3:12) Ara Dinkjian "An Armenian in America" (Krikor Music 2006) Armenian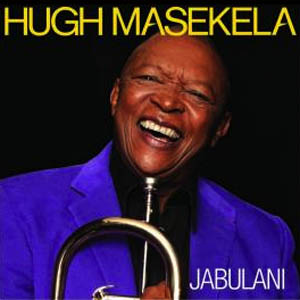 OK. Now here's a name resonant with decades of great music, long struggle, exile, happiness, sadness and a profound effect on those who have either worked with him or just heard his music. I'm talking about the great South African trumpeter/composer Hugh Masekela.
No point recapping his amazing career, just to say that well into his 70s now, Hugh shows no sign of letting up at all musically. He released his latest album last year on the Gallo label, a work called "Jabulani". This is a joyful piece of pure Masekelismo! "Mfana"!
(10) "Mfana" (5:18) Hugh Masekela "Jabulani" (Gallo 2010) South African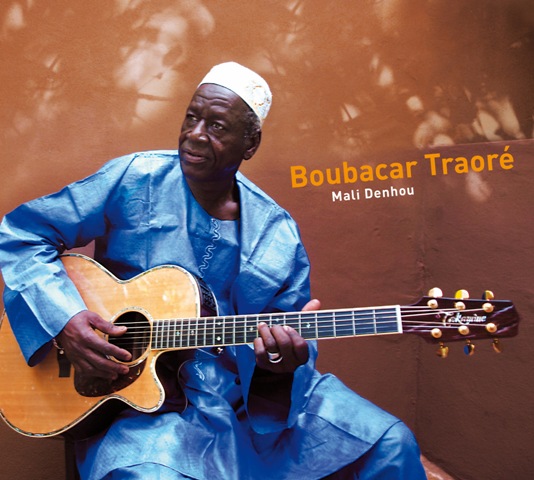 And now from South Africa to Sub-Saharan Africa, to Mali to be exact and a contemporary of Masekela's in age, the Malian bluesman Boubacar Traoré.
Like Hugh he's still putting it about musically and this piece is from an album of his called "Mali Denhou" on the Lusafrica label.
It's the first of three bluesey tracks I'm playing in a row tonight from three different continents, styles and eras and it's called "Mondeou"
(11) "Mondeou" (3:57) Boubacar Traoré "Mali Denhou" (Lusafrica 2011) African (Mali)
[CONTINUOUS]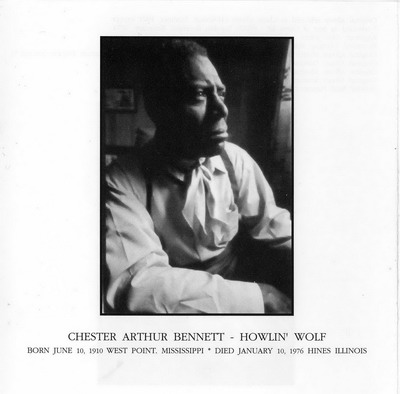 (12) "Who's Been Talking?" (5:52) Howlin' Wolf "The London Howlin' Wolf Sessions" (Chess Records, 1971) Blues
[CONTINUOUS]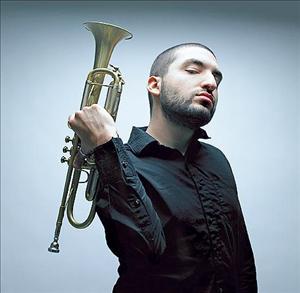 (13) "Never Serious" (4:22) Ibrahim Maalouf "Diagnostic" (Mi'ster Productions, 2011) Lebanon
You're listening to Rhubarb Radio, my name's Glyn Phillips and this is WorldBeatUK.
[CHANGE CDs!!!]
Yeah, you just heard three in a row there - all with a blues flavour.
First up was Mali's Boubacar Traoré and "Mondeou".
That was followed by a recording rescued from the vaults, of the legendary bluesman Chester Arthur Bennett - better known to the world as "Howlin' Wolf" - who pitched up in England in May 1970 and was the focal point for some amazing sessions that included Eric Clapton, Bill Wyman, Charlie Watts, Steve Winwood and many more.
What you heard was one of the out-takes as the Wolf explains what he's after, much to the mystification of the English musicians...
Still, once it gets going it sure gets going - that was "Who's Been Talking?" from the 2002 Deluxe Edition re-release of the "London Howlin' Wolf Sessions" on Chess.
And finally, the brilliant Lebanese trumpeter, Ibrahim Maalouf, making his horns spit, slur, growl and wail like a banshee over the baddest of badboy blues guitar and sparse drums. Wow! Loving that for sure!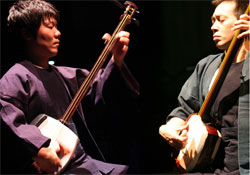 OK, time to head over to the Far East now and the Japanese Folk duo Shunsuke Kimura & Etsuro Ono and from their 2009 album "Duo" on the Medium label, a track which translates as "Dancing in the North Wind"
1 (14) "Dancing in the North Wind" (4:11) Shunsuke Kimura & Etsuro Ono "Duo" (Medium Label, 2009) Japanese Folk
From Japan to Brazil now - and there are actually very large Japanese communities in Brazil and a lot of co-operation between the two countries.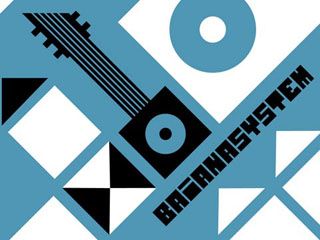 This is BaianaSystem and from the 2010 album also called "BaianaSystem" on the Garimpo Musica label a track entitled "Da Calcada Por Lobato" which seems to have a lot in common with Dominican bachata I think. See what you reckon.
2 (15) "Da Calcada Por Lobato" (4:34) BaianaSystem "BaianaSystem" (Garimpo Musica 2010) Brazilian
Last week I had the honour and pleasure of interviewing, broadcasting, hosting and generally hanging out with the Brazilian singer, multi-instrumentalist and composer, Flavia Bittencourt. What a lovely woman, and accompanied by two equally wonderful musicians, Dudu Oliveira and Felipe Tauil.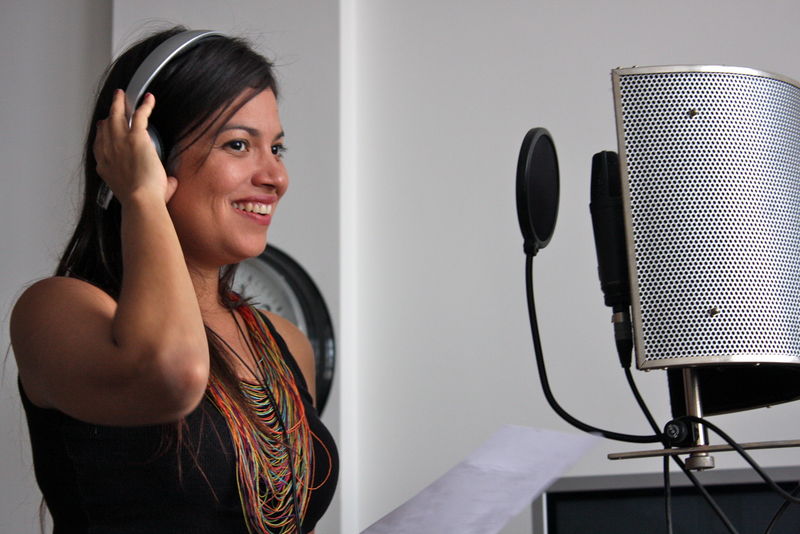 If you got to see her perform last week then you'll know why I was raving about her so much. You can also check out the photos from their visit to last week's radio show on the WorldBeatUK facebook page.
So here's a just a reminder - from her recent album "Todo Domingos" this is "Sete Meninas"

3 (16) "Sete Meninas" (3:02) Flávia Bittencourt "Todo Domingos" (2009) Brasileira
[CONTINUOUS]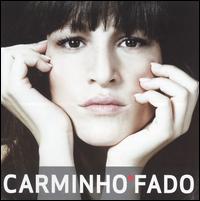 4 (17) "Escrevi teu Nome no Vento" (3:15) Carminho "Fado" (EMI Portugal, 2009) Fado
Wasn't that beautiful?
The Portuguese Fado singer Carminho and a track called "Escrevi Teu Nome No Vento" (I Wrote Your Name On The Wind).
That's from an album called "Fado" on EMI Portugal.
Now you'd be forgiven for thinking that this next band came from the North of England somewhere when you hear them.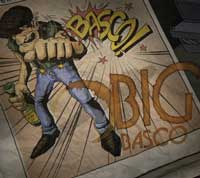 In fact they're from Denmark and mashup their folk from various areas of Europe and produce quite remarkable pieces of work.
The band is called Basco (named after the leader's uncle's dog), the album (on Go Danish Folk, 2011) is called Big Basco and this track is the very English sounding "Jackytar".
5 (18) "Jackytar" (3:13) Basco "Big Basco" (Go Danish Folk, 2011) Folk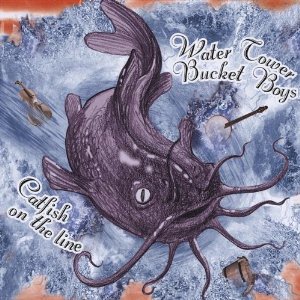 OK, I'm in a folky-country mood now, so let's go all "yee-hah" on yer with Oregon's Water Tower Bucket Boys, who I had the pleasure of meeting almost a year ago in this very studio.Great young lads and a great laugh.
This is from their 2009 album "Catfish On The Line" and a song called "Before The Sun Goes Down".
6 (19) "Before The Sun Goes Down" (2:29) Water Tower Bucket Boys "Catfish On The Line" (2009) Country & Folk
[CONTINUOUS]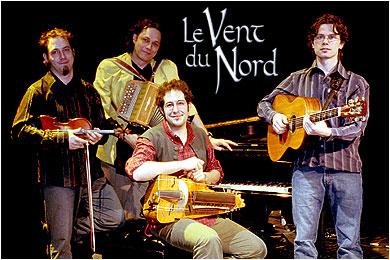 7 (20) "Lanlaire" (4:53) Le Vent du Nord "La Part du Feu" (Borealis 2009) Quebecois
We stayed in North America then but nipped over the border to Canada and in particular to French-speaking Quebec.
That was the band Le Vent du Nord (the Northern Wind) and from their album "La Part du Feu" a tune called "Lanlaire".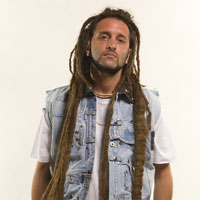 Now, here's another cultural mashup. This is the Italian-raised, now Jamaican-resident Reggae Supremo, Alborosie, and a Mexican-Cumbia remix of the Reggae Cumbiano "La Revolucion" by the Italian-born, Catalan-famed, Dresden-resident, remixer and DJ Rude HI FI aka Barriobeat. Phew! Confused? You will be! ¡Viva La Revolución!
8 (21) "La Revolucion (mexican-cumbia edit)" (3:35) Alborosie (Barriobeat) - Reggae Cumbiano
[CONTINUOUS]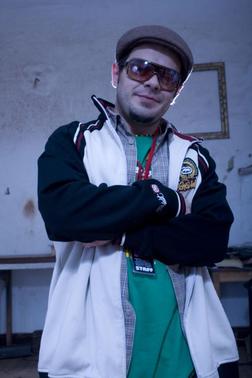 9 (22) "Original Raggamuffin" (4:48) Supa Bassie "Crónicas de un Viaje" (Stereo Tone) Rubadub/Reggae
[Goodbyes, shout outs, reminders]
If you like some great skanking rocksteady then remember that this Friday 23rd September at the Hare and Hounds in Kings Heath it's the return of Jibbering Presents and a special launch for their new album from Birmingham's very own 1Eye - trust me these guys are good - I should know I've played with many of them over the years - with heavyweight live dub support from King Beyond and on the decks Bongo Damo, Tangawizi and Mr Muz - only £3 in advance - it's an absolute steal!! See you all down there.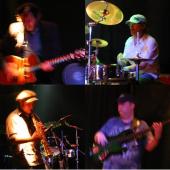 The next night Sat 24th all roads lead to the Tower of Song, on Pershore Road South in Cotteridge, where The Tom Martin Band will be performing in a rare full band line-up. I've been playing with these guys for over 11 years now and it's always an honour.
At the risk of blowing my own trumpet - or should that be beating my own drums - it's a great band so catch us while you can!
OK, goodnight to all.
This is from The Soul Sessions EP on Agogo Records and a heavyweight track called "Root Down".
10 (23) "Root Down" (3:22) The Soul Sessions "The Soul Sessions" EP (Agogo Records) Soulfunk
WorldBeatUK (26th Show) - Broadcast Notes (14/9/11)
Tagged with: WorldBeatUK Glyn Phillips Flavia Bittencourt Dudu Oliveira Felipe Tauil Brazil Township Dawda Jobarteh Issa Bagayogo Doan Ca Hue Dhoad Gypsies Rajasthan Professor Elemental Ska Maria Pastora Matty Blades Babilak Bah Tabacarana Balkan Hotsteppers AKB
WBUK26 (14/9/11) - SHOWNOTES
1 Intro-Mat (1:47) by Matchatcha from Nyekesse (Melodie)
(0.09)
"This is Rhubarb Radio, I'm Glyn Phillips with WorldBeatUK!
(0.16)
Over the next two hours we'll be exploring music from Mali and Gambia, we'll be paying a visit to South Africa to hear some old Township jazz, sailing the South China Sea to Vietnam and crossing the deserts of Rajasthan to hear the Dhoad Gypsies. We'll be taking on board a little electro-swing and going on down to New Orleans for some some funky-ass jazz courtesy of the Dirty Dozen Brass Band.
Expect also to hear Balkan mashups and remixes with the likes of the Amsterdam Klezmer Band vs the Beastie Boys and DJ Click and La Caravanne Passe;
Pause for music - (0.51 - 1.00)
I've also got some Brazilian Ska, some Aussie Ska, a Brazilian tribute to Amy Winehouse and a little bit of animal magic from the effervescent, and very British, Professor Elemental.
And finally, in the middle of the show more Brazilian beats from artists appearing at this year's inaugural Espirito Brum festival, including experimental percussionist, Babilak Bah, samba-roqueiros Tabacarana and - live in this very studio in about an hour's time - the lusophonic loveliness of Maranhao's Flavia Bittencourt.
So stay tuned, let your mates know what's going on - post them a link on Facebook or similar - and let me take you on a sonic journey around the wonderful world of music . . ."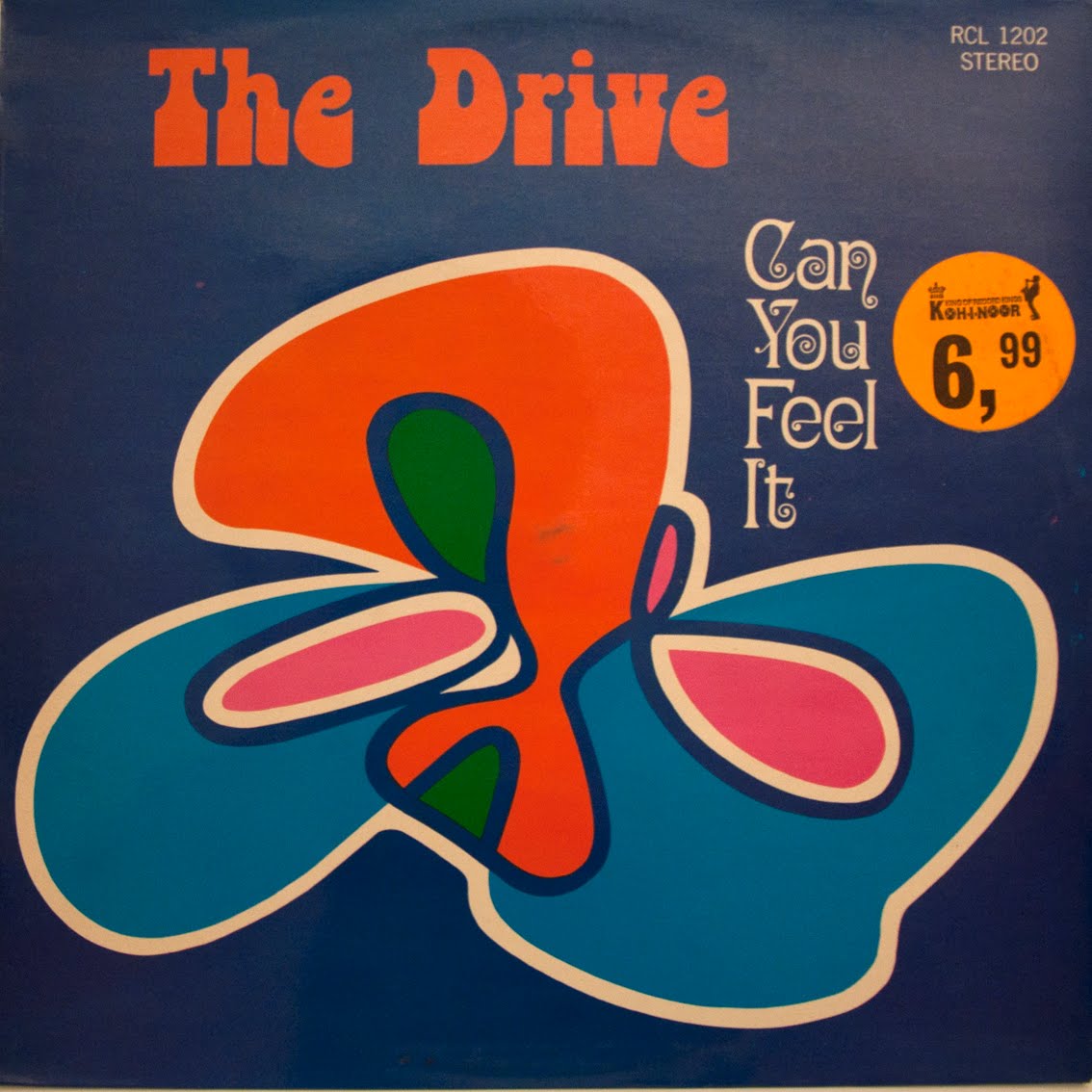 First up, we're going back some decades in time and thousands of miles in distance to South Africa to take in some old township jazz. This is a band called The Drive and a track called "Way Back Fifties"
2 Way Back Fifties (6:14) by The Drive
.
.
Staying in Africa for a couple more numbers now. This is a Gambian artist called Dawda Jobarteh and - from his album, "Northern Light, Gambian Night" - a track called "Samakebalu".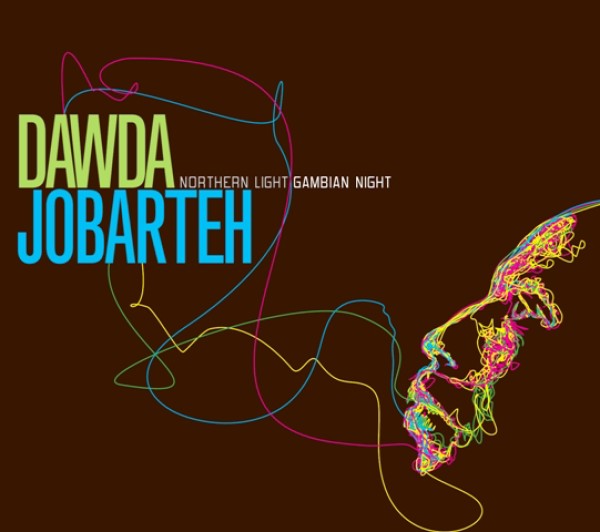 3 Samakebalu (5:24) by Dawda Jobarteh from "Northern Light, Gambian Night"
.
.
.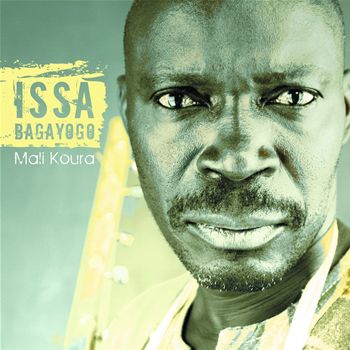 OK, eastwards from the Gambia to the musical behemoth that is Mali and a track from an album called "Mali Koura". This is Issa Bagayogo and "Poye"
4 Poye (4:27) by Issa Bagayogo from "Mali Koura"
.
[CONTINUOUS]
.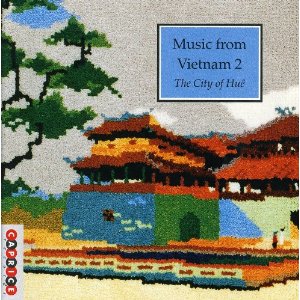 5 Hát Chau Van (5:22) by Doan Ca Hue. A'i Hoa from "Music from Vietnam 2" (Caprice Records)
First you heard Issa Bagayogo from Mali and that was followed by a track called "Hat Chau Chan" by - and I'm not sure how to pronounce this to be honest - Doan Ca Hue. A'i Hoa. Anyway, the track's from an album entitled "Music from Vietnam 2" on Caprice Records.
.
And since we're in Asia, let's travel to Rajasthan in India and the Dhoad Gypsies of Rajasthan who are often to be found touring Europe.
Incidentally, there's a reasonably common consensus now that the gypsy communities of the world all originate from the area of Rajasthan and spread Westward, splitting eventually into two distinct groups upon leaving the Middle East.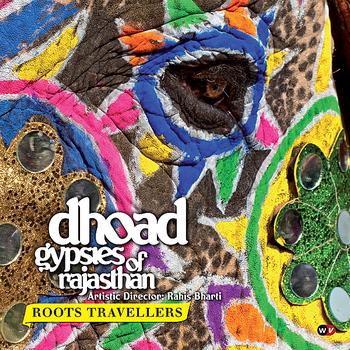 One group took the northern route into Turkey, the Balkans and Eastern and Northern Europe and the other group went via Egypt and North Africa and ended up in Southern Europe. Hence the 'gypsy' epithet, since it was long thought that they came from Egypt. OK, history lesson over! These are the Dhoad Gypsies of Rajasthan and from their album "Roots Travellers" a track entitled "Rajasthani Reggae"
6 Rajasthani Reggae (5:57) by Dhoad Gypsies Of Rajasthan from "Roots Travellers"
"Rajasthani Reggae" by the Dhoad Gypsies of Rajasthan there, from the desert lands of Western India. If you go on up to the mountains and foothills of North-East India however, you're in tea country - and where would we be without a nice cup of tea, eh, what!?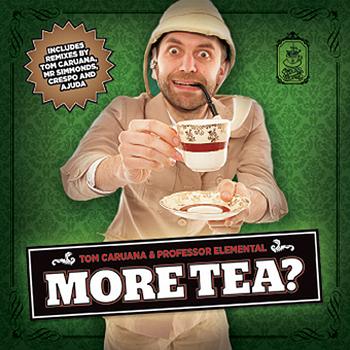 And one of the biggest fans of the Cup of Brown Joy is none other than that eccentric Englishman, Professor Elemental. So here, in a special presentation for a young gentleman called Ewan who I met over the weekend - a lad with impeccable manners and great taste I might add! - I offer you not a cup of finest Darjeeling but an altogether different brew. Here the mad Professor and his monkey butler, Geoffrey, serve us up some "Animal Magic" - and not a Bristolian Zookeeper in sight! Where's Johnny Morris when you need him?
7 Animal Magic (remix) (2:43) by Professor Elemental from "More Tea" (Tea Sea Records)
Hope you enjoyed that Ewan and the rest of the Law clan from Stourport! Ha ha!
OK, and since that was a cauldron-full of animal magic, it's only meet and proper that we stick with the animal connection.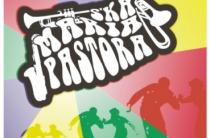 This is a piece of Brazilian Ska in praise of elephants by the band Ska Maria Pastora entitled "Hino do Elefante de Olinda"
8 Hino do Elefante de Olinda (3:31) by Ska Maria Pastora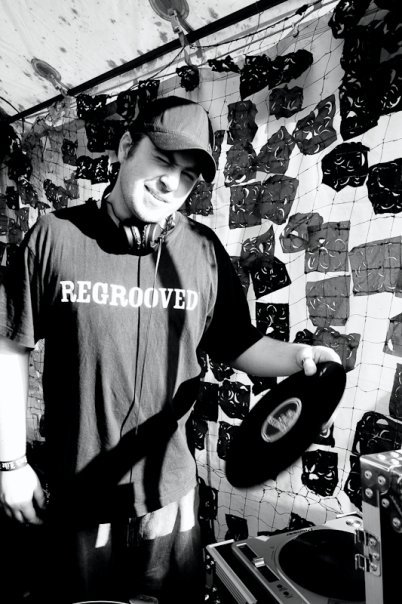 .
[CONTINUOUS]
.
9 I've Gotta Go Home Without You (3:02) by Matty Blades
Yeah, that was "I've Gotta Go Home Without You" by one of my favourite antipodean remixers, Matty Blades.
.
.
And so we move on to talking about this week's Espirito Brum Festival which is taking part in Birmingham from tomorrow onwards.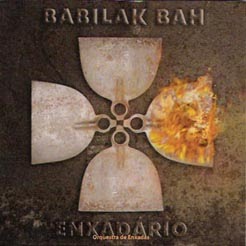 One of the acts taking part is the experimental percussionist Babilak Bah. This is from his album "Enxadario" and it's a track called "Timbril"
10 Timbril (3:56) by Babilak Bah from "Enxadário"
.
.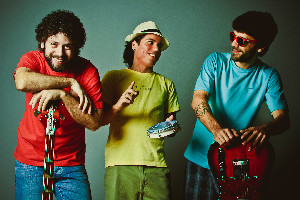 Another act taking part in the Espirito Brum Festival here in Birmingham is the samba-rock band Tabacarana. You can catch them tomorrow at the PST Club in Digbeth. Check the site www.espiritobrum.org for details. This is a track called "Sambalança, Mas Não Cai"
11 Sambalança, Mas Não Cai (4:01) by Tabacarana from "Tabacarana"

[FLAVIA BITTENCOURT LIVE SET HERE!! (included Dudu Oliveira on acoustic guitar and Felipe Tauil on percussion)]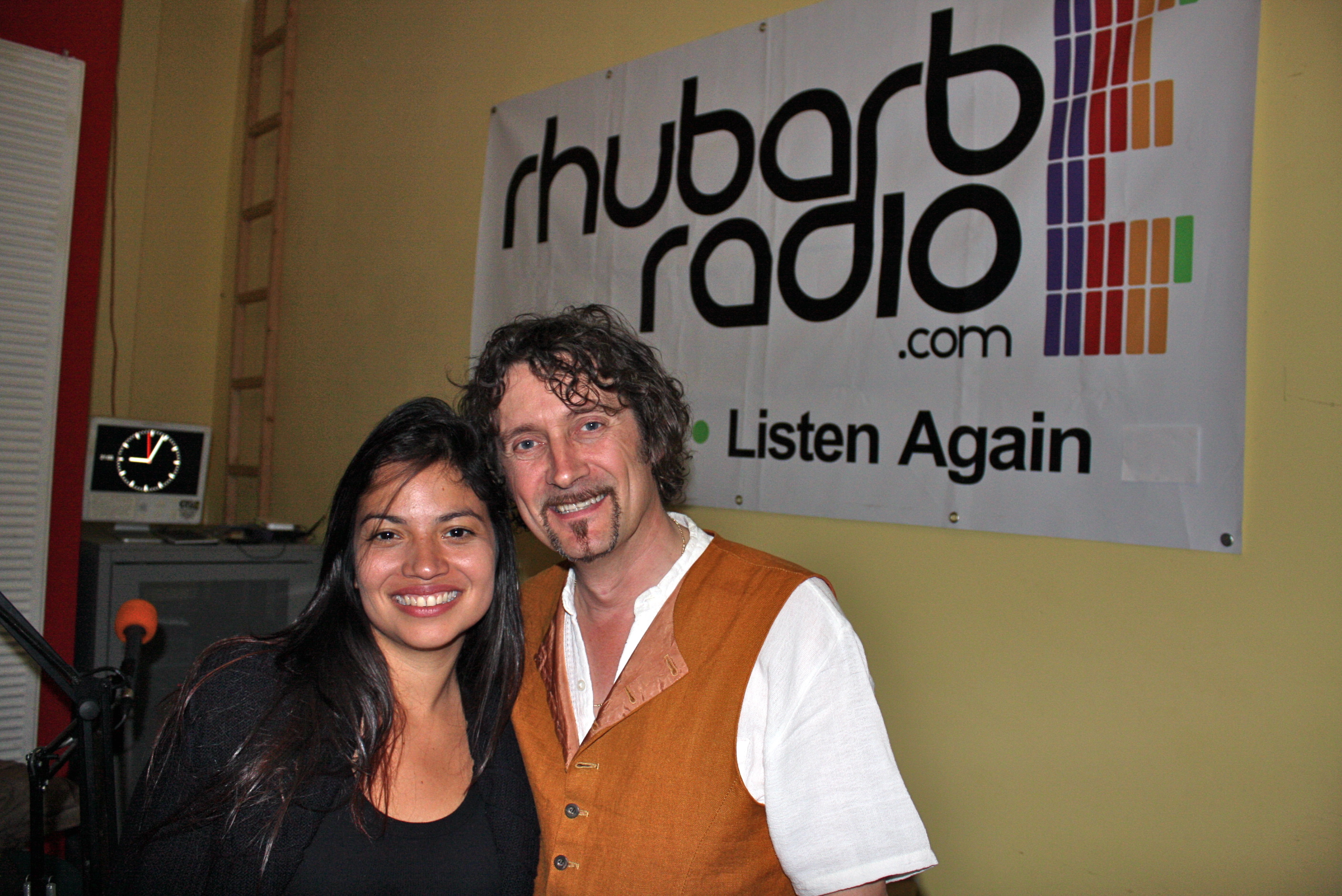 Ok, I've got a REAL treat for you all now! Waiting patiently in the studio is one of the Brazilian artists who's appearing in Birmingham - the beautiful nordestina, Flavia Bittencourt from the city of São Luís in the state of Maranhão in North-Eastern Brazil and two of her musicians.
Welcome to the show, Flavia, Bem Vindo!
Flavia's going to be singing live on the show in a moment to give us a taste of what she does, but first I'd like you (Flavia) to tell our listeners a bit about where you grew up in São Luiz, what it's like there, the kinds of music you used to listen to and how you got into singing.
§
§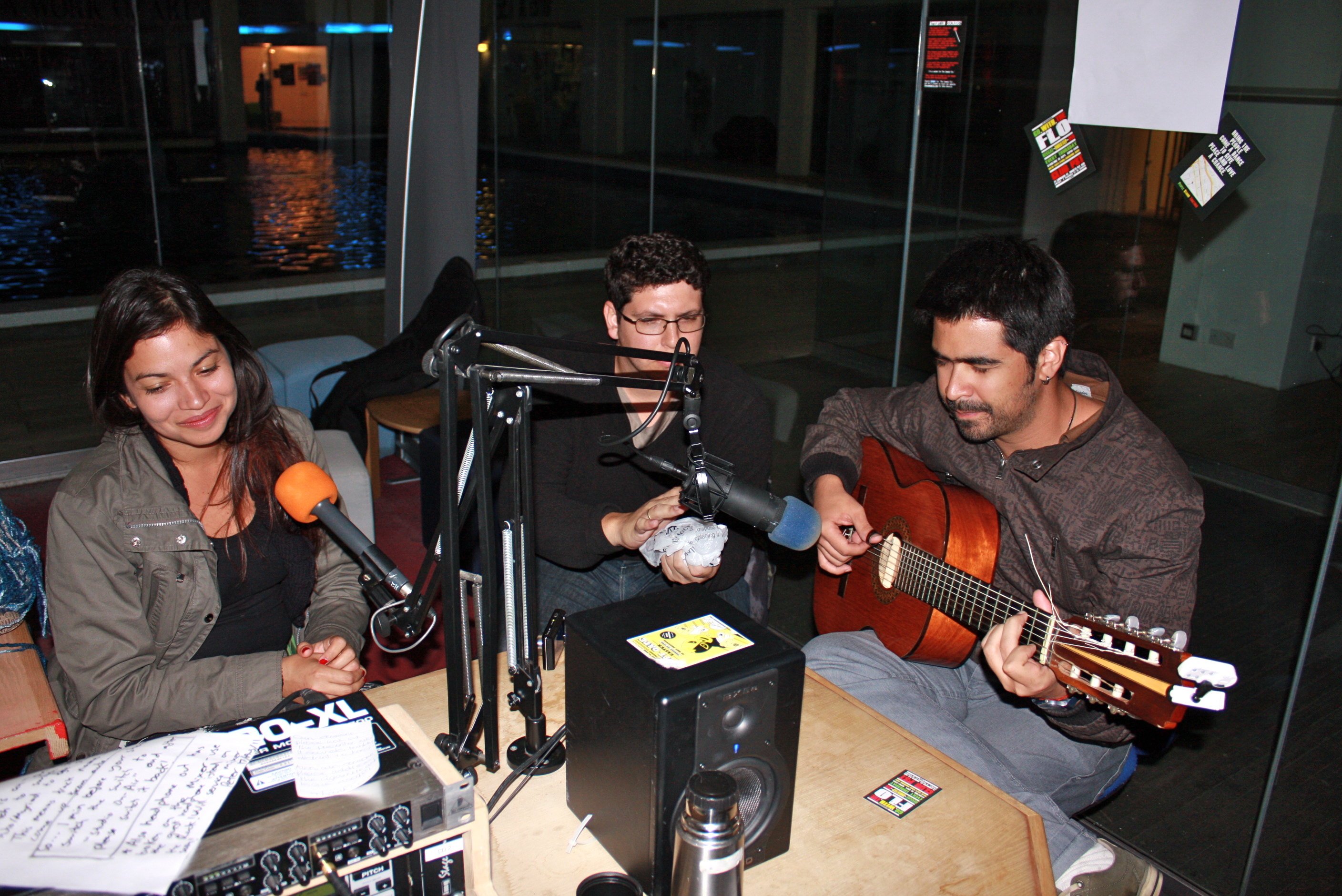 Why the move from Maranhao to Rio de Janeiro?
§
§
Your first album ("Sentido" - which means "Feeling") came out in 2005 to great acclaim - it was nominated for a latin grammy and also for the Premio TIM de Musica. Did you write all the songs yourself?
§
§
Last week on this show I played "Ex-Amor" - which I adore! - from the Sentido album and which received a lot of positive comments from my listeners after I'd played it. To me it seemed like a cross between a Cuban rumba and a bossa - so beautiful.
Would you like to sing us a song from the Sentido album here in the studio?
"Ex Amor": (live)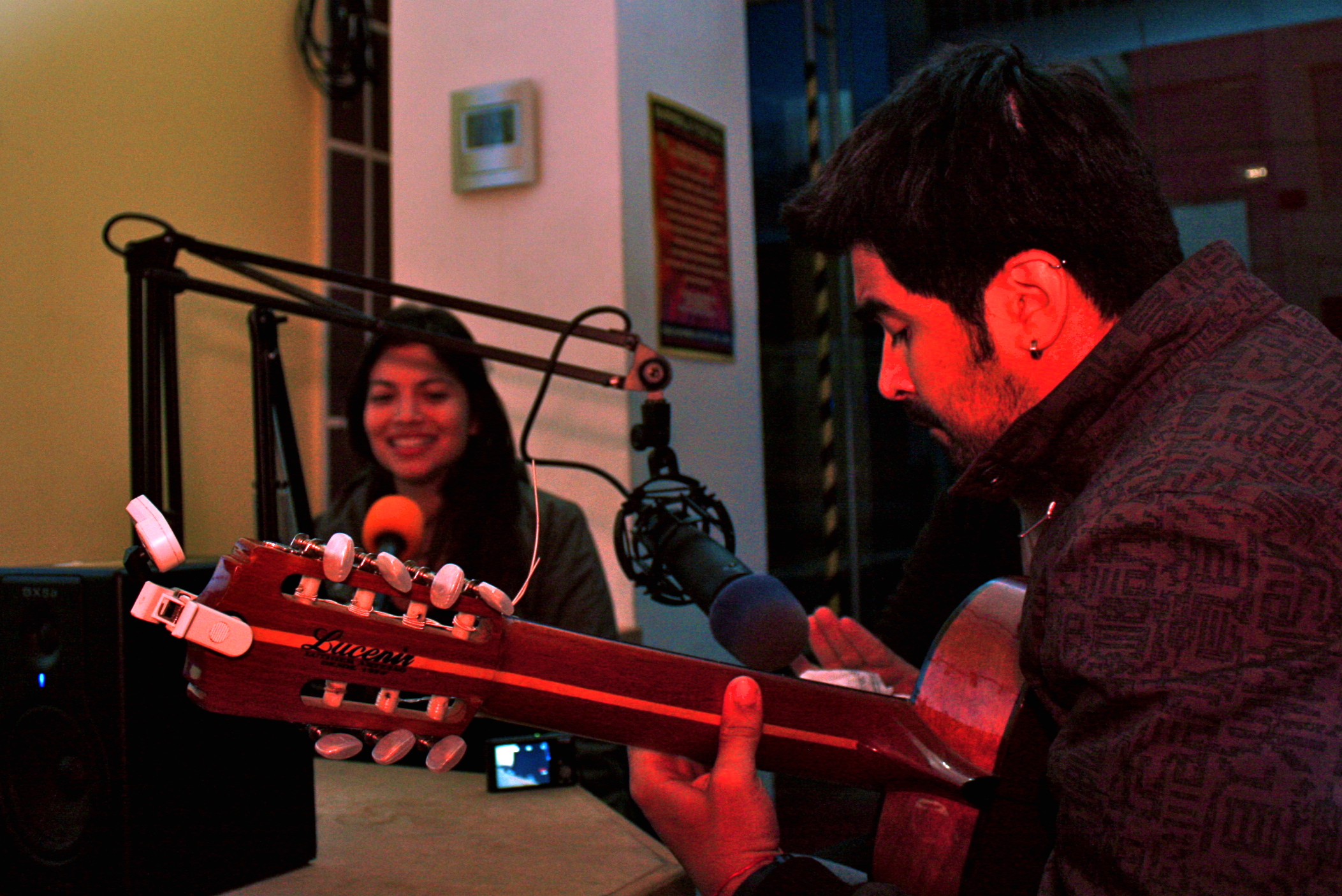 Is this your first time in the UK? I understand that last year you went on a tour through Europe taking in Portugal, France, Italy and Belgium to promote your most recent album, "Todos Domingos" which featured pieces of music exclusively by the musician and composer, Dominguinhos.
Can you tell us about Dominguinhos and his music, how you came to make that album, and why?
§
§
And I think the second piece you're going to perform live for us is from the album, "Todos Domingos". Can you tell us what it's called and what it's about?
§
§
"Lamento Sertanejo": (live)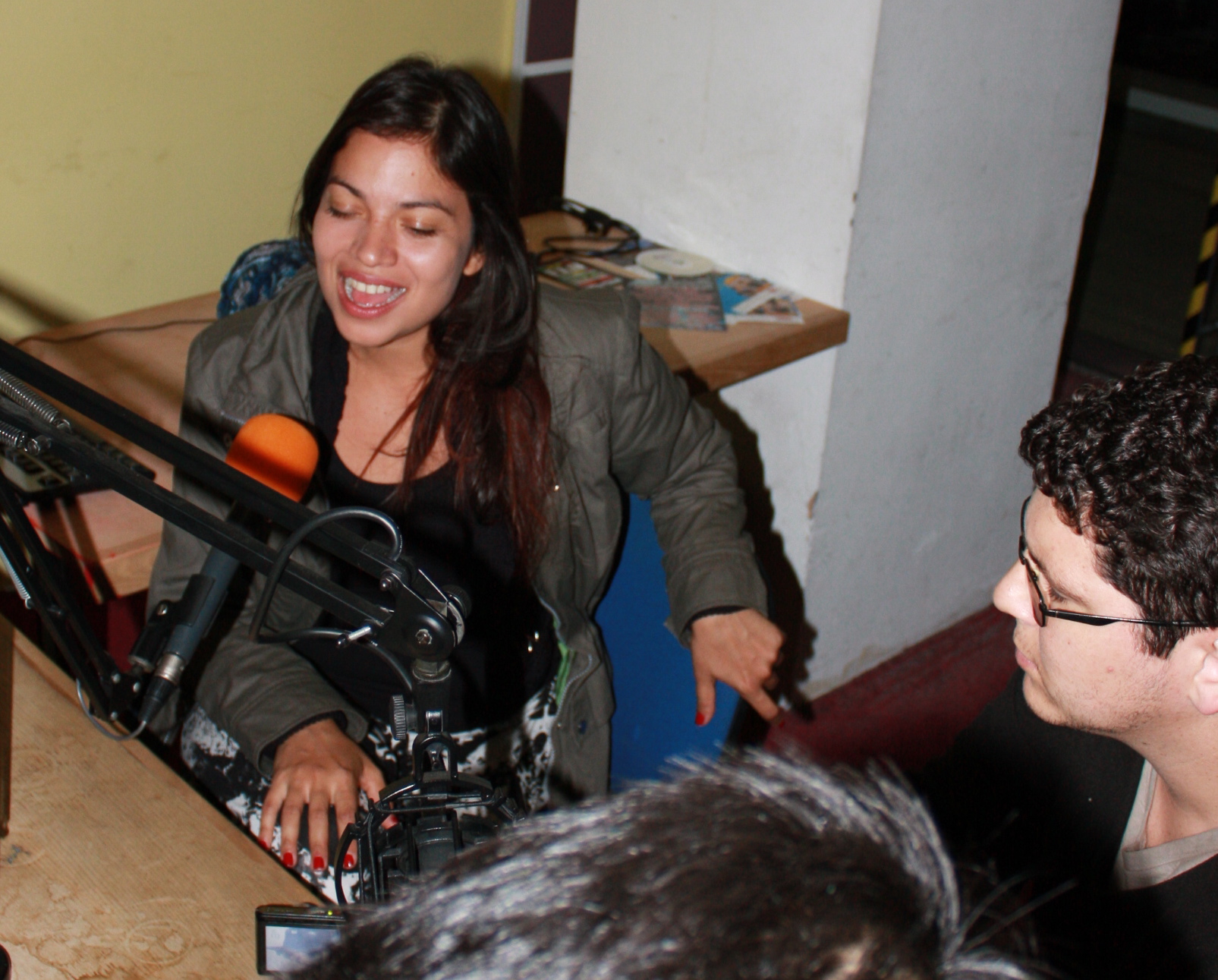 I believe you're putting together your third album now.
Can you tell us a little about that? Who's on it, What it's called, how is it different from the first two albums?
§
§
Where are you going to be performing this week in Birmingham?
§
§

"De Volta Pra Aconchego" (live)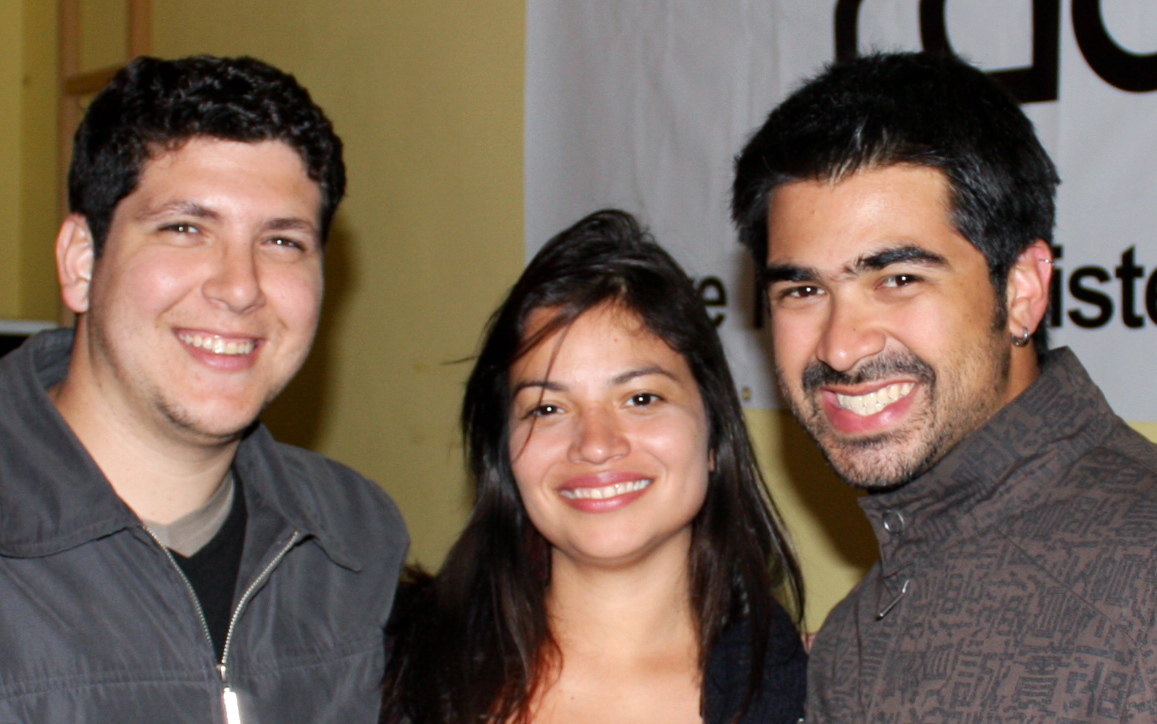 I'd like to thank Flavia and her musicians for coming into the studio this evening. For details of all the events during Espirito Brum you can log onto www.espiritobrum.org and find out.
Now then, today would have been the 28th birthday of the late Amy Winehouse and to mark that, her final recording was released today - a duet with the veteran crooner, Tony Bennett, now aged 85 and still going. The song, jazz classic "Body and Soul" was recorded in March this year at Abbey Road Studios and there's also a video to go with it; it's also part of an album called "Duets II" that Bennet is releasing in the US next week.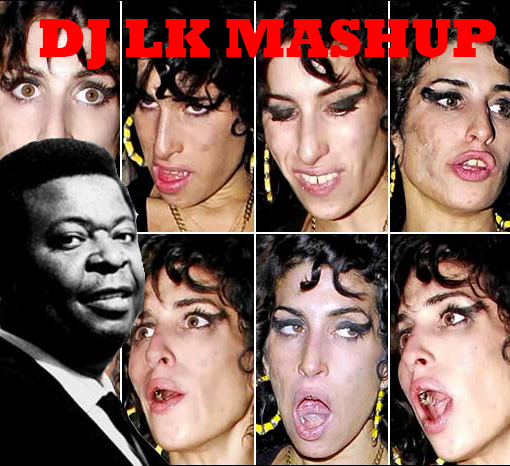 I don't have it, however I'm going to do my own homage to Amy via another collaboration - one she never actually made herself, yet thanks to the wonders of modern technology we can imagine!
This is Amy Winehouse vs the Brazilian Monsueto and a track mashed together by DJ Lucio K from Brazil called "Quero Essa Mulher Assim No Good . . ."
(12) Quero Essa Mulher Assim No Good (DJ LK Mashup) (2:27) by Amy Winehouse vs Monsueto from "Amy in Brasil"
[CONTINUOUS]
(13) Bluebird (3:30) by Odjbox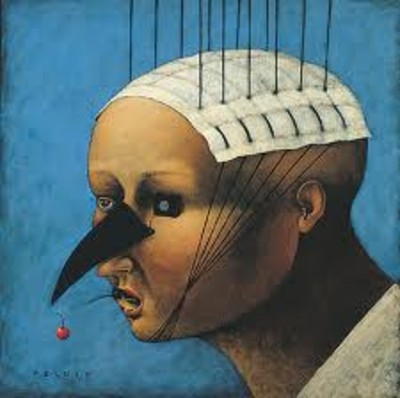 You just heard a piece of electro-swing called "Bluebird" by the mixer Odjbox.
.
.
.
.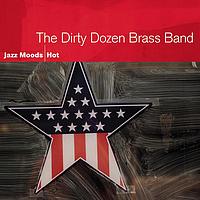 And since I'm in a jazzy mood let's head on down to New Orleans, the home of the Dirty Dozen Brass Band and a bit of jazzy funk called "Don't Drive Drunk".
(14) Don't Drive Drunk (3:19) by Dirty Dozen Brass Band from "Jazz Moods - Hot" (Columbia/Legacy)
.
.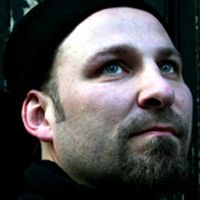 Now, last week I played you a track called "Balkanski Bal" in a version remixed by DJ Supersonico.
This week I'm also going to play a track called "Balkanski Bal" - but this time a remix version by DJ Click from the version by La Caravanne Passe. Opa! Opa!
(15) Balkanski Bal (5:35) by DJ Click / La Caravanne Passe rmx
From a piece of Balkumbian jump-up to some Balkan Mash.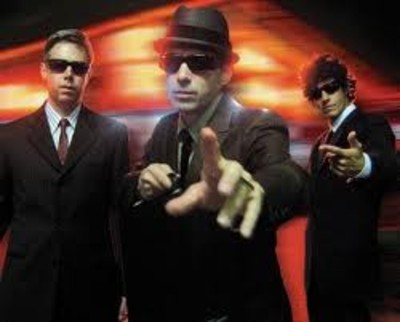 In this case The Balkan Hotsteppers do their business with The Amsterdam Klezmer Band and the Beastie Boys and a track called "Triple Son".
Everybody on to the dancefloor!!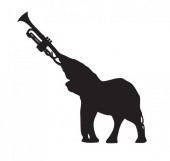 (16) Triple Son (Balkan Hotsteppers) (3:36) by Amsterdam Klezmer Band vs. Beastie Boys
OK that's it. Like to thank the luscious Flavia Bittencourt and her musicians for coming into the studio tonight and playing live for us, Tessa and the Espirito Brum crew for making it happen, and all you lot out there around the world for listening in.
Don't forget WorldBeatUK is on every Wednesday between 7pm and 9pm UK time - spread the word, share the link to Rhubarb Radio and let's get the party started.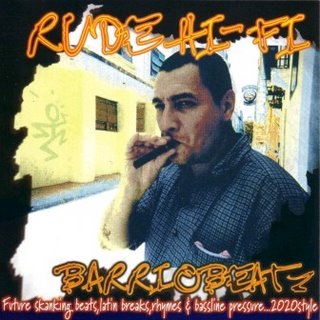 I'm going to leave you with a bit of dancefloor madness, this is Barriobeat and "Ba-Ba-Boom Sound"!
Good Night all!
(17) Ba-Ba-Boom Sound (2:52) by Barriobeat.
.
.
WorldBeatUK (25th Show) - Broadcast Notes (7/9/11)
Tagged with: WorldBeatUK Glyn Phillips makossa Goy Karamelo Rey Trueno Emel Mathlouthi Aldona Po' Girl Espirito Brum Babilak Bah Tabacarana Dominguinhos Flavia Bittencourt Thornato SpokFrevo Dimapetrov Maguare Sin Fronteras chicha gaita frevo Zephyrus Bootlegumachine
WBUK 25 - SHOWNOTES
1 Intro-Mat (1:47) by Matchatcha from the album "Nyekesse" (Melodie)
You're listening to Rhubarb Radio, I'm Glyn Phillips and this is WorldBeatUK!
Yes, welcome back to the show after a couple of week's break whilst I've been on holiday. I'm back in the driving seat now and revving up the engine ready to take you around the world in weighty grooves!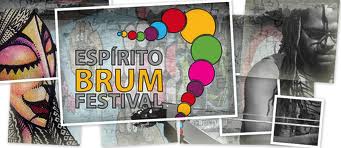 Climb aboard and make yourself comfortable, because tonight we're going from Cameroun to Argentina, Mexico to Tunisia and from Poland to Canada.
We'll be staying in the sun for quite a while in Brazil with a preview of next week's Espirito Brum Festival and I'll be getting you bouncing up and down in your seats to Electro-Swing, Peruvian Chicha, Gaita Colombiana, Gaita Venezolana, Cumbia Belga, Salsa, and some heavy Balkan beats! Trust me you don't want to miss it!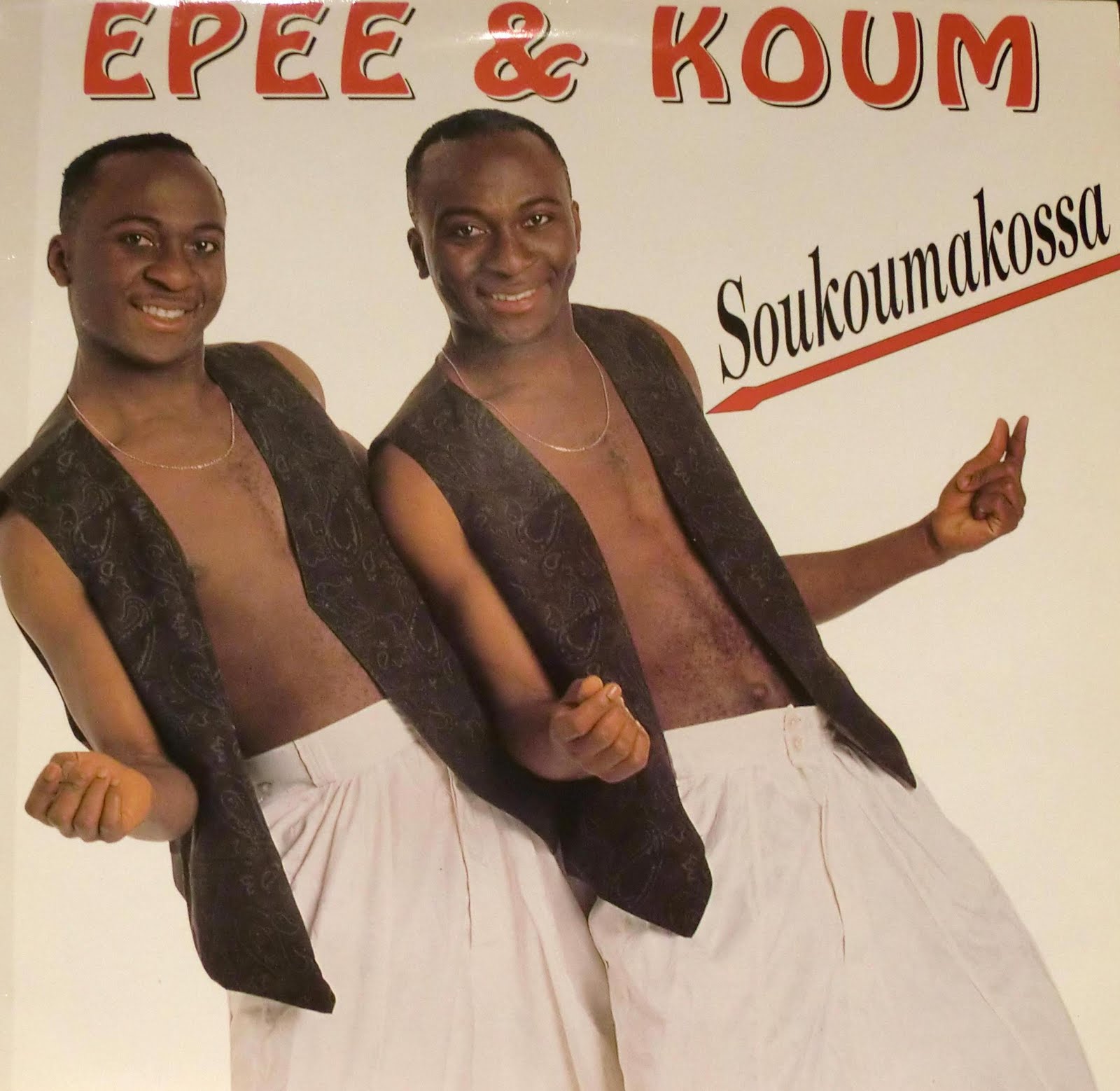 As promised first up we're off to the West African country of Cameroon and a piece of oldschool Makossa by Epee and Koum.
This is called "Soukoumokossa/Guy Lobé"
2 Soukoumakossa/Guy Lobé (4:17) by Epee & Koum from the album "Makossa Best of Vol. 3"
And from Cameroonian makossa to some upbeat Argentine Ska courtesy of Goy Karamelo this is called "Sale El Sol" (the sun's come out, I feel alright)
.

3 Sale El Sol (I Feel Alright) (2:50) by Goy Karamelo (Demo 2011)
Yeah, both Argentina and Mexico are full of experimentation and vibrant energy recently and this next one comes from Mexico's Rey Trueno (King Thunder) an art collective that put on multi-media experiences.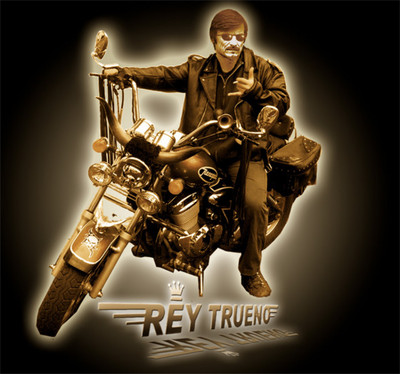 This sonic collage of a tune seems to take in all kinds of African influences and styles and is called "Aotole/Eutela" and is a lot of fun.
¡Que suenan los tambores!
4 Aotole/Eutela (4:32) by Rey Trueno
OK, I'm going to mellow out the sounds now and feature three songstresses from three different continents.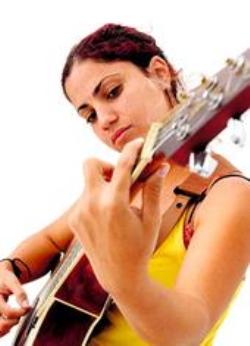 First up is a young Tunisian singer called Emel Mathlouthi and a beautiful song from her album "Helma Dream" called "Helma".
5 Helma (4:28) by Emel Mathlouthi from the album "Helma Dream"
Hmmm. Lovely! And now from North Africa to Poland. Well, France actually since our next songbird although born and brought up in Poland is now based in Paris and has allowed some of that Gallic wistfulness to seep into her music.
.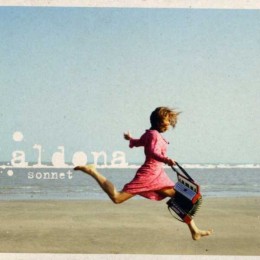 The lady in question is Aldona and this is a track from her new album ("Sonnet") on the German Jaro Medien label.
Aldona sings in Polish still, but the title of the track is given in English; this is a waltz entitled "Blue Birds of Blanka"
6 Blue Birds Of Blanka (4:05) by Aldona from the album "Sonnet" (Jaro Medien)
.
.
OK, last of the lyrical ladies for a moment - although stay tuned for a couple of tunes by the beautiful Brazilian singer Flavia Bittencourt later on in the show.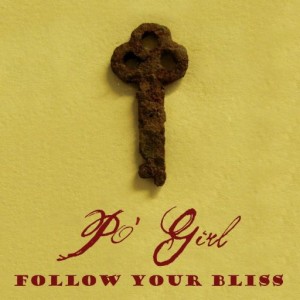 This is a Canadian band called Po' Girl. They take their name from the folklore of New Orleans when the women there gathered scraps of food from restaurants to make the 'Poor Girl' sandwiches for the railway strikers.
.
.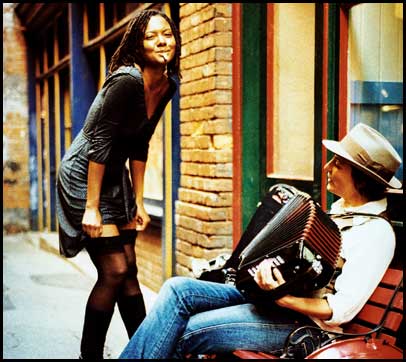 They're about to arrive in the UK for a tour to promote their new album "Follow Your Bliss" and will be appearing at the Kitchen Garden Cafe in Kings Heath, Birmingham, THIS Sunday the 11th of September. On the basis of the album I've got in front of me they're well worth going to see. This track is from the album and is called "Kathy".
7 Kathy (4:18) by Po' Girl from the album "Follow Your Bliss"
.
.
Yeah, the urban folk band Po' Girl who will be appearing at the Kitchen Garden Cafe this Sunday night.
In fact if you're going to be at Birmingham's Artsfest this weekend and you like beautiful female voices and good music, then check out the Yardbird jazz club on Sunday 11th at 2.30pm where you can catch the Diva Collective - three great Brummie singers, Sonia Indigo Clarke, Leonie Moore and Ola Brown backed by some great Brummie musicians: Reed Bass on bass, Leon Small on drums, Reuben James on keys, Melika QB on violin, Howard Chambers on guitar and some bloke called Glyn Phillips on Percussion - music ranging from original tracks to Billie Holiday, Gwen McRae and Soul II Soul as well as a version of Florence and the Machine's "You Got The Love" done rockabilly style . . . 2.30-3pm on Sunday at the Yardbird if you're interested.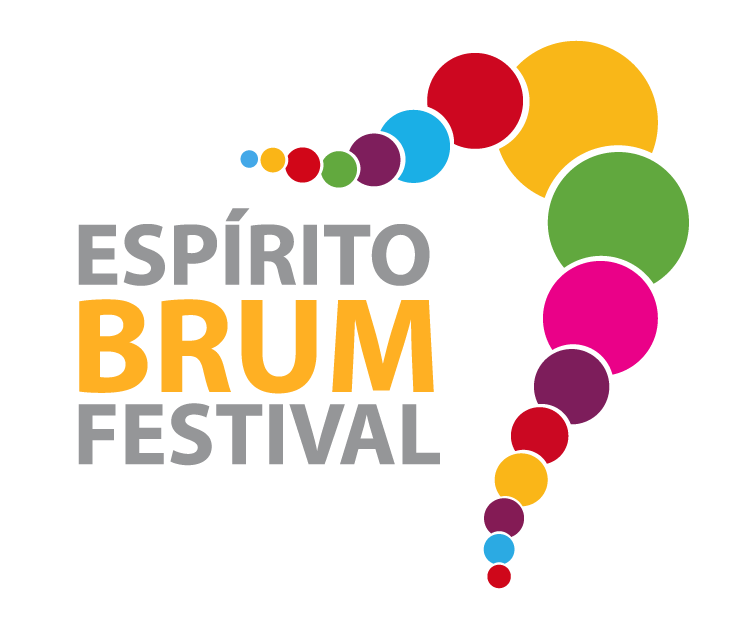 Now, then time to hit the Brazilian trail for the next seven numbers or so. Starting next week in Birmingham there'll be a Brummie-Brazilian exchange going on as Digbeth plays host to a load of Brazilian musicians and artists (alongside some great homegrown acts of all styles - over 30 acts in all) as part of the Espirito Brum Festival which is being organised by Rhubarb Radio's own Magpie Brown and Soesmix Eden.
Check out the website www.espiritobrum.org - all events are only a flat £5 each which is very reasonable and there'll also be workshops, films, foods and talks. As I say, check out the website for more details, but I'm going to give you a little taste of the Brazilian side of things over the next few tunes.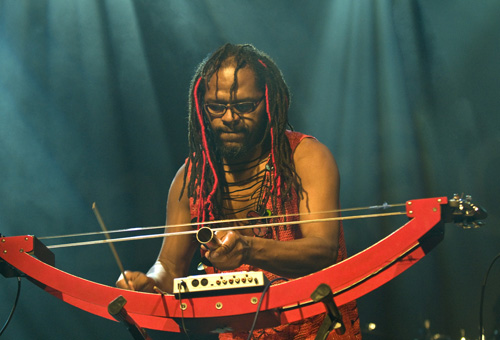 First up is the eclectic percussionist Babilak Bah - some very inspiring stuff indeed.
He'll be doing an experimental workshop on Saturday 17th at The Edge in Digbeth and will also be appearing at The Viva Brazil night at the PST Club on Sunday 18th alongside many other acts as well as me DJing.
This is a track from the album "Emxadario" called "Vou Me Raoni".
8 Vou Me Raoni (2:55) by Babilak Bah from the album "Emxadário" (Sonhos & Sons)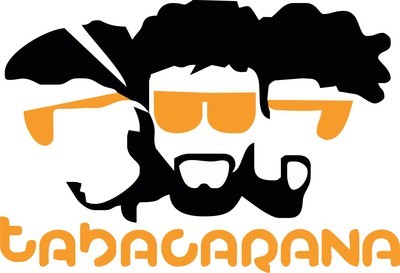 OK, that was Babilak Bah, and here's another act to be appearing as part of the Espirito Brum Festival, the samba-roqueiros, Tabacarana.
You can catch them at Monalitos in Bearwood on Thursday 15th alongside other acts. This is called "Onde Anda João Carlos?" (Where is João Carlos going?)
9 Onde Anda João Carlos? (4:54) by Tabacarana
[CONTINUOUS]
10 Toque de Pife Sem o Brasil (2:49) by Dominguinhos (Criolina re-edit)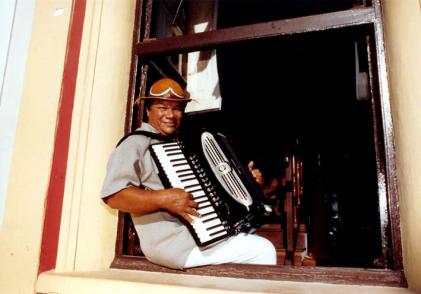 Well, that last track was not by someone who is appearing at the Espirito Brum Festival although there is a link.
You heard there a re-edit by the Brazilian DJ collective Criolina of a forro entitled "Toque de Pife Sem o Brasil" by the nordestino accordion player and composer, Dominguinhos.
And the link with the festival is as follows:
the beautiful Brazilian singer, Flavia Bittencourt will be performing here in Brum at two gigs next week - I'll give details later - and she has brought out a couple of albums to great acclaim, the most recent being entirely devoted to reinterpreting the work of the afore-mentioned Dominguinhos, entitled "Todo Domingos".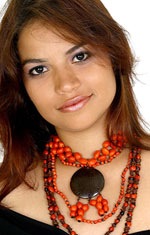 So to give you a flavour of that album and of the delicious Miss Bittencourt here's a track from there called "Lamento Sertanejo" and that's to be followed by a sublime track from her first album ("Sentido") called "Ex-Amor". But first "Lamento Sertanejo"
11 Lamento Sertanejo (3:48) by Flávia Bittencourt from the album "Todo Domingos" (Tratore)
[CONTINUOUS]
12 Ex-Amor (5:00) by Flávia Bittencourt from the album "Sentido" (Tratore)
[CHANGE CD!!!]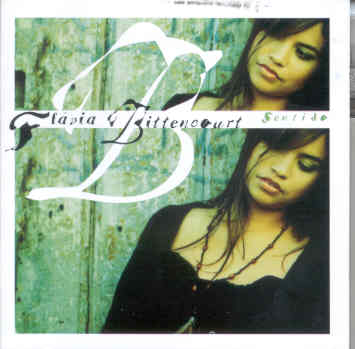 That was Flavia Bittencourt and you can hear her twice during the Espirito Brum Festival next week. The first event is taking place at Monalito's (which is on Three Shire Oaks in Bearwood, Birmingham) on Thursday 15th and besides Flavia and her musicians the night will also feature Brazilian DJ Zappie Pimiental and myself on the decks and Tabacarana 7pm till late - and all for £5. I'll see you all there . . .
Flavia will also be in the studio here on my show next week chatting and playing some unplugged songs live too, so don't forget to tune in!
.
And if you had already forgotten who you were listening to then I'll give you a reminder!
[You're listening to . . .]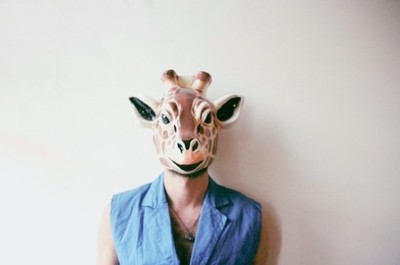 This is a track called "Seu Maya" - not sure who the original is but the remix is by Thornato of the Cumba Mela Collective)
(1) 13 Seu Maya (3:22) by Thornato (Cumba Mela Collective)
OK, last of the Brazilian numbers now and time to up the energy levels to kick off the half of the show.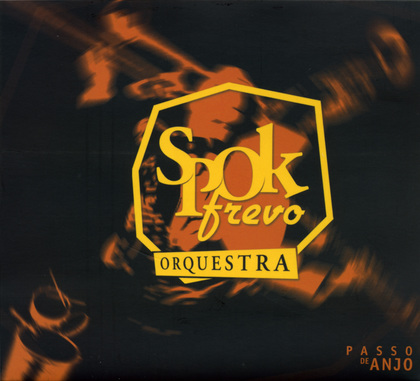 This is the amazing SpokFrevo Orquestra from Recife in Northeastern Brazil and a mad, million-miles-an-hour, jazzy frevo entitled "Nino o Pernambuquinho"!
(2) 14 Nino O Pernambuquinho (3:16) by Spok Frevo Orquestra from the album "Passo De Anjo" (Biscoito Fino)
.
OK, we're cooking on gas now...
So time for a little bit of Electro-Swing from Dimapetrov of St Petersburg in Russia to tickle your fancy.
Or is it Baltic Swing and Bass?
Hmmm. You know, I'm "Undecided Now" . . .
(3) 15 Undecided (3:05) by Dimapetrov
[CONTINUOUS]
(4) 16 Balkanski Bal (Bucovina rmx) (3:10) by DJ Supersonico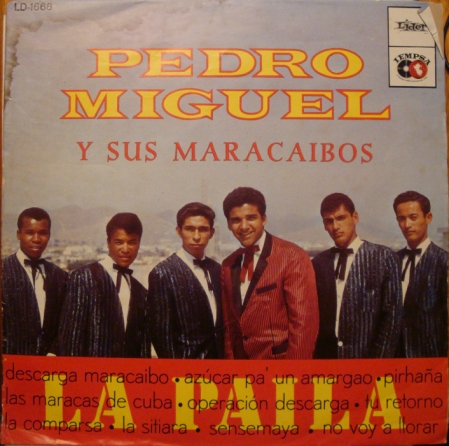 Opa, Opa!! That was the DJ Supersonico's Bucovina mix of "Balkanski Bal".
Stay tuned for some more Balkanic madness at the end of the show.
In the meantime I'm heading for the jungles of South America and some Peruvian Chicha from Pedro Miguel y sus Maracaibos.
This from the album "Bonghead Peru Selections" and is called "Arroz Con Coco" (Rice and Coconut). Güeepa!

(5) 17 Arroz con Coco (2:12) by Pedro Miguel Y Sus Maracaibos from the album "Bongohead Peru Selections"
And if that wasn't enough here's a little more psychedelic chicha music.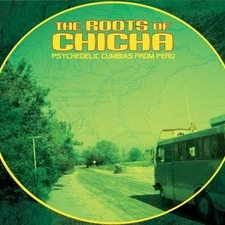 The band are Los Mirlos, the album is called "The Roots of Chicha: Psychedelic Cumbias from Peru" and this track is "El Milagro Verde" (The Green Miracle)
(6) 18 El Milagro Verde (2:44) by Los Mirlos from the album "The Roots of Chicha: Psychedelic Cumbias from Peru"
[CONTINUOUS]
.
.
(7) 19 El Chicharrón (3:13) by Hermanos Castillo from the album "Con Gaita"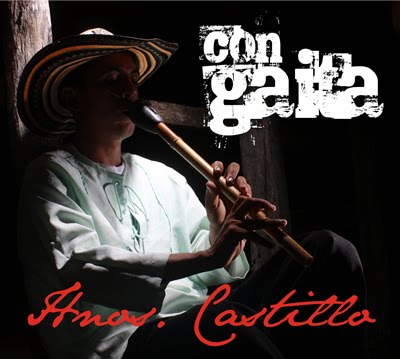 That was a track called "El Chicharrón" by Hermanos Castillo from the album "Con Gaita" - think that was actually a Colombian rhythm called puya underlining the gaita flutes (but I'm open to correction there if anyone knows better!).
.
The word gaita refers to a number of things in Spanish including, flutes, pipes, bagpipes and a form of Colombian music.
.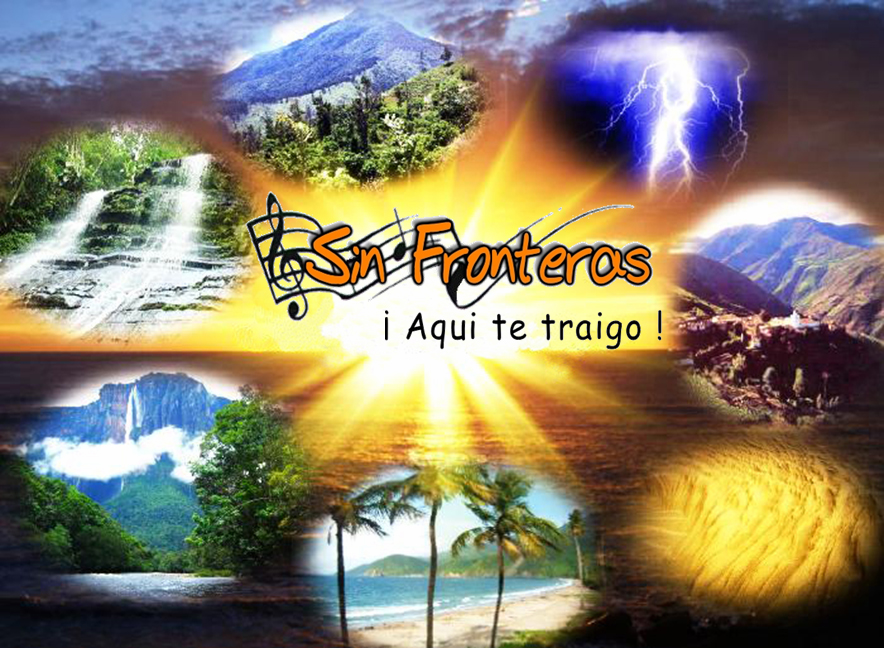 It also refers to another form of music from Venezuela, very different in rhythm than to it's Western neighbour.
.
The gaita venezolana is in ¾ time and sounds like this offering from the band Sin Fronteras(without frontiers) called "Aqui Te Traigo"(Here I bring you . . .). Enjoy!
.
(8) 20 Aqui Te Traigo (2009) (4:24) by Sin Fronteras
[CONTINUOUS]
(9) 21 Tiroteo (2:55) by New Swing Sextete from the album "Volumen 01"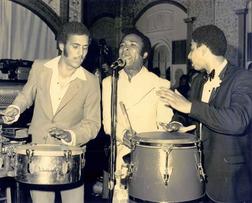 Hey, that was a track called "Tiroteo" by the New Swing Sextete - sorry I don't really have much more info about them other than that. Classic salsa dura feel even with the vibes. Guaranteed to get your feet moving!
Next up it's time to "Get Busy" with DJ Supersonico and the Sistema de Sonido Urbano and his Balkan-Kumbia mashup - I've warned you before, just watch out for Tarzan swing through the trees! - and that's followed very appropriately by a spot of "Jungle Fever" by Maguaré. Are you ready? Then Get BUSY!
(10) 22 Get Busy (3:22) by DJ Supersonico & Sistema de Sonido Urbano
[CONTINUOUS]
(11) 23 Jungle Fever (4:11) by Maguaré from the album "RetroCumbia" (Zephyrus)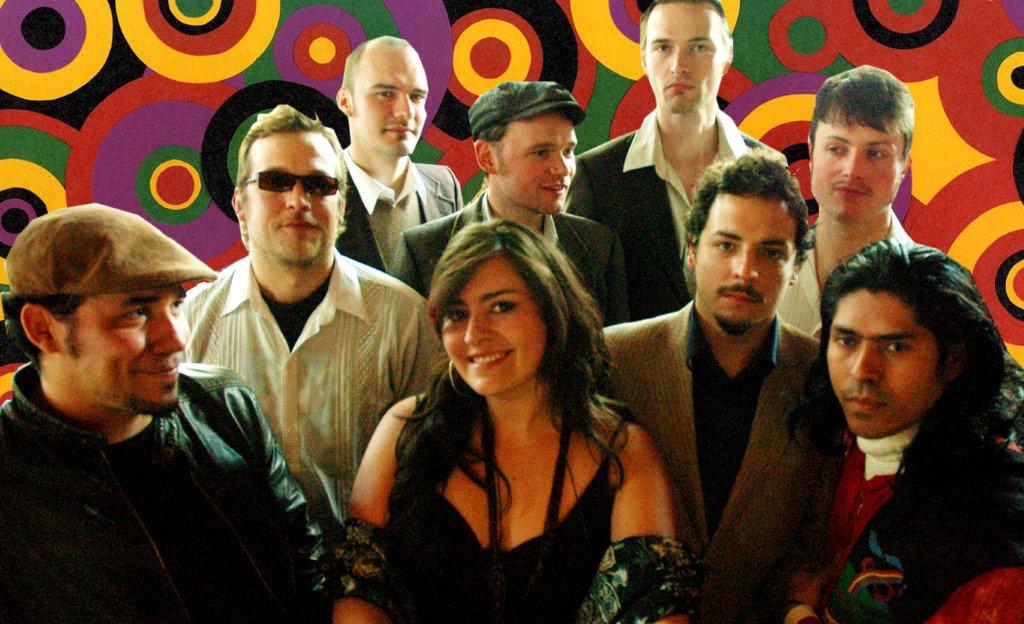 Yeah, now that is one sexy, sexy tune!! The band, Maguaré, is from Belgium but fronted by the lovely Colombian Paola Marquez and that's called "Jungle Fever" from their album "Retro Cumbia" on the Zephyrus label from Ghent.
That track can now be downloaded for free (as of yesterday) by going to SoundCloud and looking for "Jungle Fever".
Maguaré is spelled M-A-G-U-A-R-É. That's dedicated to La Maranguita, as is the next track. ¡¡Ay Papi!!
(12) 24 "¡Ay Papi!" (2:36) by Unknown Artist - from the album "Mofongo Para El Alma" (Discos Mulato)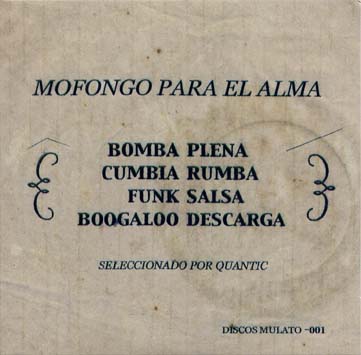 Ha ha ha!! How was that for you? Hope you enjoyed that as much as I did…
OK last number now.
[Goodbyes, shout-outs, reminders etc]
Let's go out with a bang (missus!) this is the Bootlegumachine mashup remix of Tony Camargo's "Año Viejo".
Good night to all and tune in next week for Flavia Bittencourt live on the show and a whole lot more!
(13) 25 Año Viejo (Bootlegumachine_Mashup) (5:44) by Tony Camargo (bootlegumachine re-fix)
1