WorldBeatUK (29th Show) - Broadcast Notes (5/10/11)
Tagged with: WorldBeatUK Glyn Phillips Cedric Watson Whiskey River Francesca Ancarola Tomas de Perrate 1EYE Martin Alvarado Diwan Project Seckou Keita Mabon Horace Trahan Cobra Verde Si Bemol Mdungu Huba Manteca Sidestepper Fissunix Pedro Moutinho Pilao de Pif
WBUK29 (5/10/11) - SHOWNOTES
1 "Intro-Mat" (1:47) by Matchatcha - "Nyekesse" (Melodie)
"Hello! Are you sitting comfortably? Then I'll begin… (Pause) Welcome to another weekly dose of wonderful world music right here on Rhubarb Radio. You're listening to WorldBeatUK with me, Glyn Phillips, tirelessly scouring the outer reaches of global musicality to bring you the stuff the others don't!
Stick with me here on Rhubarb Radio until 9pm tonight (UK time) whilst I bring sonic treasures from Argentina, Chile and Brazil, audio gems from Romania, Finland, Wales and Israel, harmonic gold from Holland, Spain, Portugal and Gambia and auricular riches from Louisiana, Hereford and even dear old Brummajum itself!
[Pause]
Yes, climb aboard the Good Ship WorldBeatUK because deep in the holds I've got another treasure chest packed with musical booty - and there's plenty more junk in the trunk with some dirty, accordion-pumping, squeezebox action as well! There's also a definite jazzy, soulful, funky undercurrent coursing beneath the hull throughout the evening, but you'll feel that later on as we hit the High Seas of the World Music Oceans.
But for the moment let's just stow you all aboard, break open the rum, distribute the ship's biscuits, cast off, catch the tide and set sail out of the harbour…"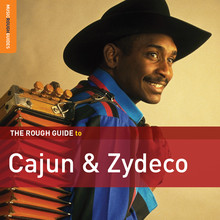 Now I've just got hold of a new release by World Music Network - the people behind the Rough Guide series of CDs. If you don't know them, then they give you a very useful overview of the current state of play in different areas of world music. For instance, recent releases have included the Rough Guides to English Folk, Sufi Music, and Brazilian Cafe.
The nice thing is that when you buy a CD you get another one highlighting the work of one of the groups featured on the compilation for free. So, for instance with the Rough Guide to English Folk you also get included a CD retrospective of the work of the amazing Yorkshire acapella trio Coope, Boyes and Simpson.
The CD I'm featuring at the moment is the Rough Guide to Cajun and Zydeco, which I can thoroughly recommend, some great stuff on it indeed.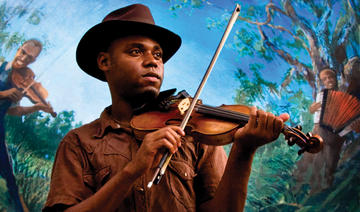 I'm going to be playing a couple of tracks from it tonight and first up is someone I've played before on the show, the great Cedric Watson and his band Bijou Creole and a track called "Afro Zydeco"
2 "Afro Zydeco" (5:07) by Cedric Watson & Bijou Creole - "The Rough Guide To Cajun & Zydeco" (World Music Network)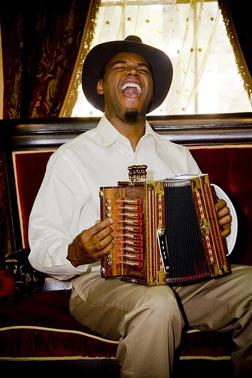 Always a lot of fun when Cedric's in the house! That one's going out to Dylan.
If you go to www.worldmusic.co.uk and look in the Galleries section you can see some photos of Cedric Watson at a concert a couple of years ago or so.
I've got some more great zydeco coming up later on in the show, so keep your ears open for that 'cause I'm really excited about that one too!
Cedric's from Louisiana, but you don't have to necessarily travel there to hear great American music.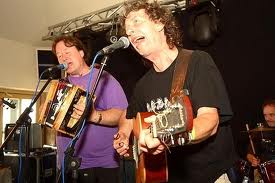 Just a couple of hours or so down the road from Birmingham (England, not Alabama) is the ancient market city of Hereford.
And from there comes a great band called Whiskey River who play a mixture of Blues, Country, Cajun, Zydeco etc, etc.
They've just released a new album called "Hot Sauce!" and I'm playing a couple more tracks from it tonight.
First off is a lovely country ballad called "Wild Horses" with vocals by Marty Blake.
3 "Wild Horses" (4:42) by Whiskey River - "Hot Sauce!"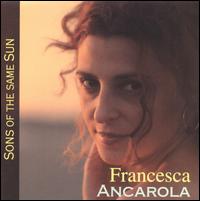 Yeah, beautiful. Now I promised a jazzy, soulful undercurrent to the show tonight and here's the first offering. I absolutely love this, not at all what I expected when I got the CD through.
The singer is from Chile in South America and she's called Francesca Ancarola. She blends jazz and soul with traditional latin american songforms and sings in a mixture of Spanish and English.
This is from her album "Sons of the Same Sun" and is called "To The Shore Of The Sea".

4 "To The Shore Of The Sea" (4:06) by Francesca Ancarola - "Sons of the Same Sun"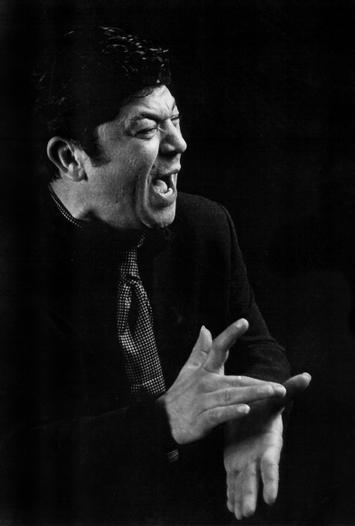 Yeah, loving that - especially the way it seamlessly goes from jazz and soul and waltz and ends up with that flamenco flavour!
Which leads me on effortlessly onto one of Spain's many great flamenco singers. This is one I came across a few years ago in Seville.
His name is Tomás de Perrate and from his album on the Flamenco Vivo label called "Perraterías" a great piece of Reggae-Flamenco in the style of 'tangos de Málaga' called "El Piyayo"

5 "El Piyayo (Tangos de Málaga)" (4:06) by Tomás de Perrate - "Perraterías" (Flamenco Vivo)
OK, Here's another group of which I'm playing two songs tonight.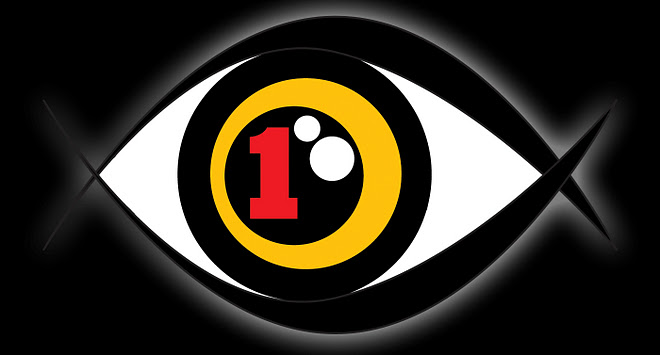 The band is from right here in Birmingham, England and are called 1EYE.
I saw them in concert at the Hare and Hounds a couple of week's ago and can thoroughly recommend them! Their new album still doesn't have a name, but here's a sneak preview from the promo CD.
This a lovely piece of Brummie rocksteady (produced in Jamaica) and it's called "Lately".

6 "Lately" (3:08) by 1EYE - (Industry Records 2011)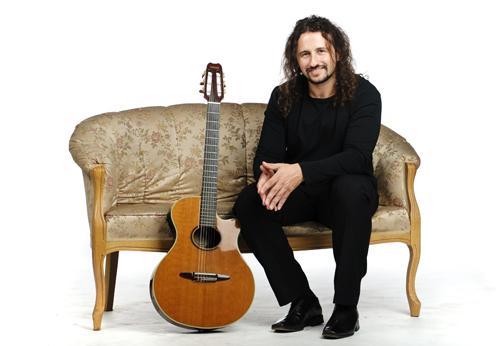 And a real change of pace now - I'm going to call into one of the great ports of South America - Buenos Aires, Argentina! From there comes the young tango singer Martin Alvarado.
Martín will be touring the UK in November and will be coming to Birmingham on Sunday 19th November to perform at the mac. I'm definitely going and really looking forward to that.
Here's a little taste of what to expect. This is from his first album "Así Es Mi Tango" on the Fonocal label and a track entitled "Estás En Mi Corazón" (You are in my heart).

7 "Estás En Mi Corazón" (2:53) by Martin Alvarado - "Así Es Mi Tango" (Fonocal)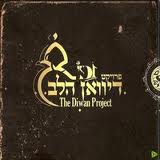 Wasn't that lush! I've got a couple more sonically gorgeous tracks lined up. The first is from a CD called The Diwan Project.
Now, I've had this CD a little while, but like many deep things, be they books, music or people, it sometimes it takes time, patience and the right approach to understand what they are all about. It was like this for me with this album and I'm glad I've gone back to it and can appreciate it now.
The Diwan Project was founded in 2003 by Gil Ron Shama (whose work always searches for the similarities and connections between disparate communities such as Jews and Muslims) and Alon Amano Campino. The Diwan Project is not so much a musical band as a cultural experiment to bring musicians and audience together to mutually experience sacred music.

The Jews of Medieval Spain had a tradition of meeting outside a synagogue after a prayer session and combining song and piyut (a kind of sacred poetry) and searching for shechina (ie the divine presence) through this exploration of both performers and audience. This was the Diwan.
So what you're about hear is an ensemble performing traditional music and song but in a free and contemporary style on old instruments from the Jewish Diaspora. This is called "I Heard That Crushed"

8 "I Heard That Crushed" (5:38) by The Diwan Project - "The Diwan Project"

This weekend down in Bristol at the Colston Hall there's going to be special event called the Schumacher Centenary Festival to mark the 100th anniversary of E F Schumacher the green pioneer who coined the phrase and wrote the book "small is beautiful" and was also founder of the Soil Association.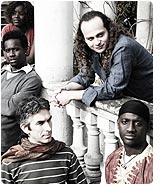 During the daytimes there will be lectures and discussions and workshops, but on the Saturday - the 8th October - they are putting on a mini-festival programmed by WOMAD's former Artistic Director Thomas Brooman, with an impressive array of World Music artists including Trilok Gurtu, The Dhol Foundation, Colores de Colombia, Jamie Smith's Mabon and Seckou Keita as well as more local artists.
So to give you a taste of what's on there here's a couple of tracks from two of the artists appearing.
First is the experimental Gambian kora player Seckou Keita - here with his quintet - Gambians Surahata Susso on percussion and Binta Suso on vocals, Italian Davide Mantovani on bass and the Egyptian violinist Samy Bishal.
This is is a track from his album "The Silimbo Passage" on the World Artventures label and it's called "Dingba Don".
9 "Dingba Don" (3:58) by Seckou Keita Quintet - "The Silimbo Passage" (World Artventures)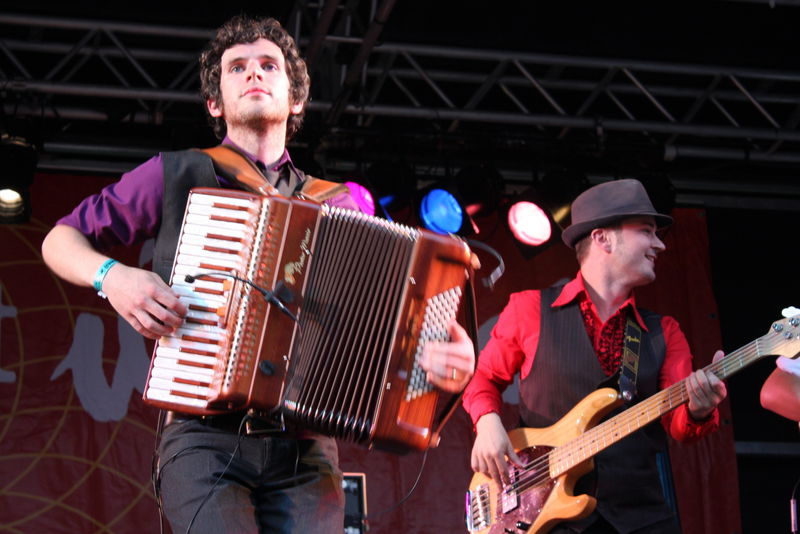 And following on from Seckou Keita, a band that is also appearing at the smallWorld mini-festival in Bristol this weekend, the British Interceltic folkers, Jamie Smith's Mabon.
I've played numerous tracks by them over the last year and also written about their appearances at both last year's Womex and this year's Womad (both reviews can be seen at www.worldmusic.co.uk if you're interested - Womad review here: www.worldmusic.co.uk/jamie_smiths_mabon_radio_3_stage_womad_29711).
This one's a an up-beat headbanger from their award-winning "Live at the Grand Pavillion" album and it's called "The Hustler".
10 "The Hustler" (Live) (4:16) by Mabon - "Live At The Grand Pavillion" (Easy On the Records 2010)
That was the first of four accordion-based pieces in a row I'm playing. I've already spun you some wonderful zydeco at the top of the show and now's the time for some more from the Rough Guide to Cajun and Zydeco.
This is my absolute favourite from the album, it's a dirty, funky, groover by Horace Trahane sung in both English and Creole French and takes its title from a Jamaican expression apparently.
This is "Same Knife Cut The Sheep, Cut The Goat" - Turn up the volume and laisser le bons temps rouler!

11 "Same Knife Cut The Sheep, Cut The Goat" (3:49) by Horace Trahan - "The Rough Guide To Cajun & Zydeco" (World Music Network)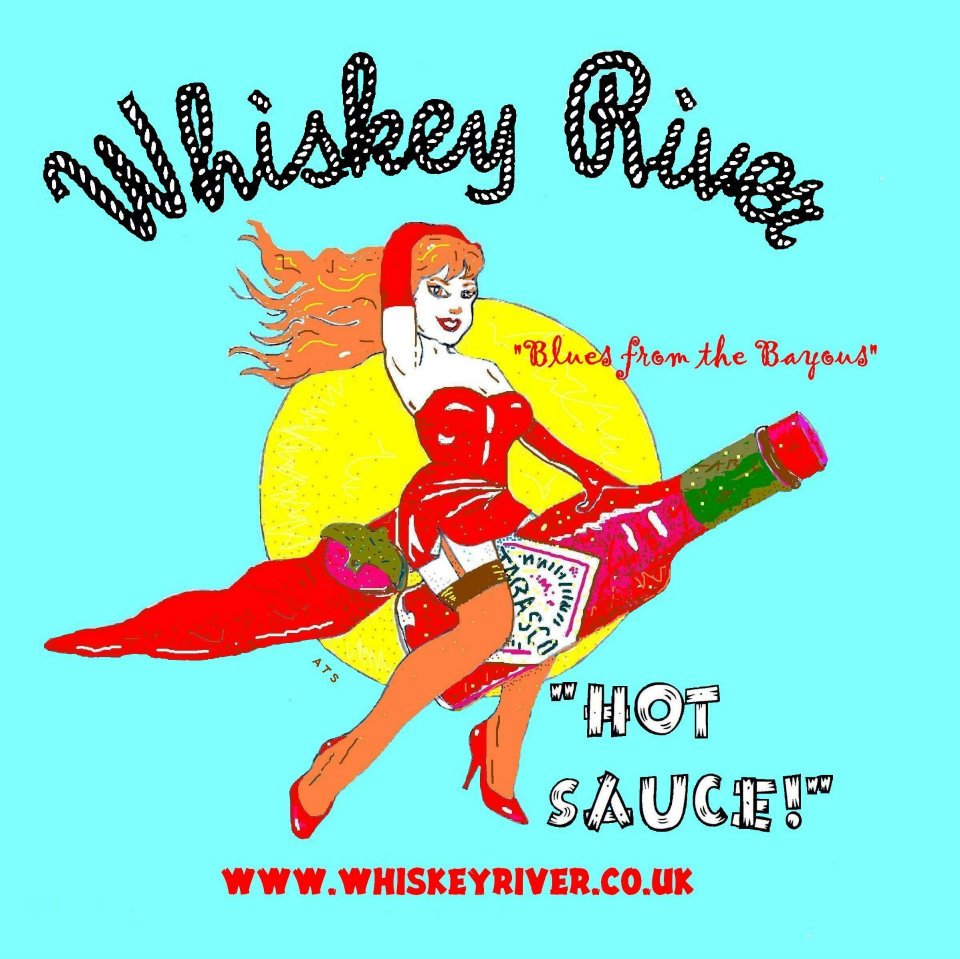 Ha ha! Love that one!
Ok so time now for the second one from Hereford's Whiskey River from their new album "Hot Sauce!" and it's a cajun dancefloor filler called "Les Flammes d'Enfer".
If you live anywhere near the Welsh Marches either side of the border you might come across these guys so keep your eyes peeled for them.
Now where's that gumbo?

12 "Les Flammes d'Enfer" (4:27) by Whiskey River - "Hot Sauce!"
[CONTINUOUS]
13 "Forró de Cobra Verde" (2:50) by Cobra Verde - "Forró do Baú" (Cinq Planetes)
[CHANGE THE CDs!!]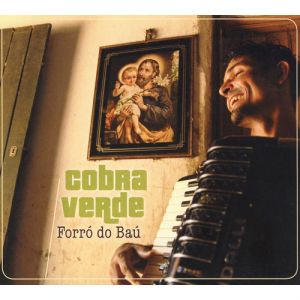 You're listening to WorldBeatUK on Rhubarb Radio with me, Glyn Phillips, taking you on a musical journey around the world.
Don't forget you can join me every Wednesday on www.rhubarbradio.com between the hours of 7-9pm (UK time) and I'll try to bring you the best in world music from across the Seven Seas...
OK, what you heard before was the last of four accordion-driven pieces and was a forró from the State of Sergipe in North-East Brazil called "Forró de Cobra Verde" by the accordionist Cobra Verde from the album "Forró do Baú on the French Cinq Planetes label.
We're going to stay in North-East Brazil for this next one. This is a style of music based on the Brazilian pifano instrument - a type of reed flute - originally played by the indigenous inhabitants of the sertão region.
Here in the hands of the band Pilão de Pif it's used to great effect in the tune "Meu Pilão de Pif"

(1) 14 "Meu Pilão de Pif" (2:48) by Pilão de Pif - "Music from Sergipe" (promo CD)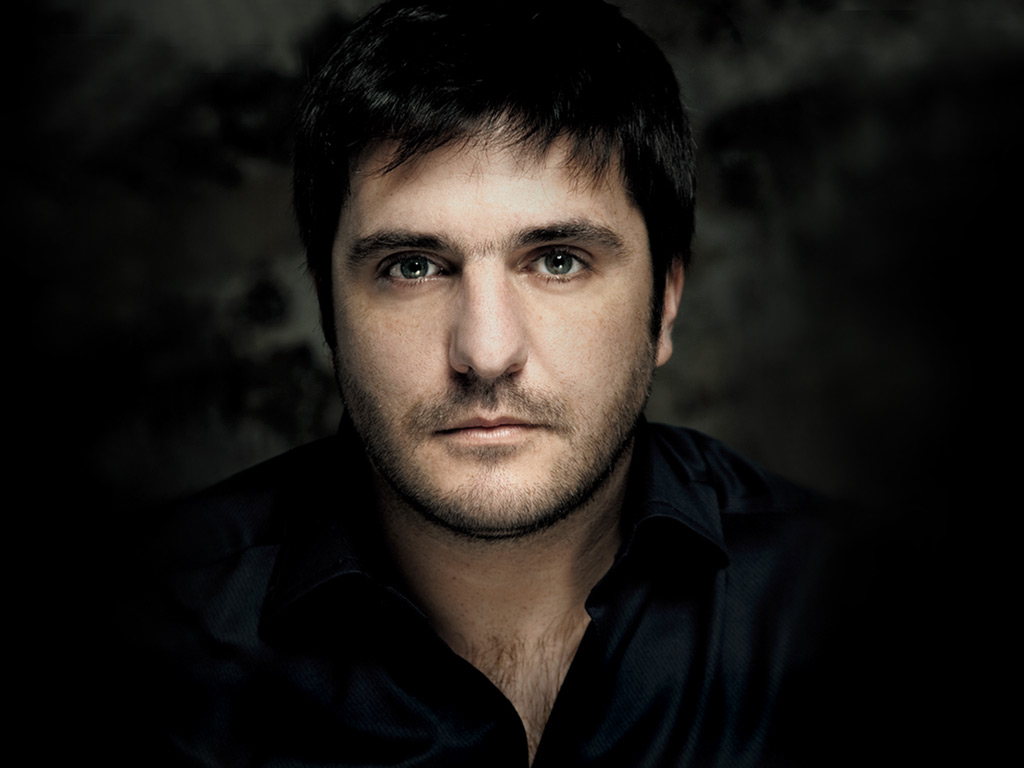 What about that then?
The majority language spoken in Brazil is Portuguese of course, so I'm going to indulge us in some lusophonic lyricism from the mother country for the next couple of numbers.
This is the fadisto Pedro Moutinho, and a traditional sounding track from the promo album "Lisboa Mora Aqui" called "Não Sabe Como Voltar"

(2) 15 "Não Sabe Como Voltar" (2:11) by Pedro Moutinho - "Lisboa Mora Aqui"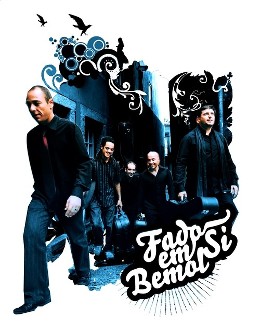 Well, as I said that was a very traditional take on Portugal's most famous song form, the sometimes playful, oft-times melancholic, but always beautiful fado.
But you'd be mistaken to think that the Portuguese are afraid to experiment with this almost sacred artform.
This is the band Si Bemol from their album "Fado Em Si Bemol" and their jazz-fado take on an absolute classic, originally made famous by Amália Rodrigues.
This is their live version of "Coimbra"

(3) 16 "Coimbra" (4:18) by Si Bemol - "Fado Em Si Bemol"
You see, someone else like me who can appreciate the artistic merits of the mouth-trumpet and silly scat-singing! Love it!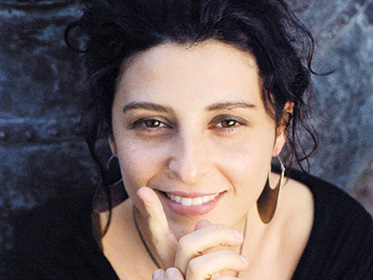 OK, once more back to a second helping of someone who I've already featured earlier on tonight.
And just as Si Bemol have taken classic fado and given it a jazzy twist, so the Chilean singer Francesca Ancarola takes the old afro-peruvian song form of landó and gives it a jazz and soul interpretation.
I'm loving this. From the album "Sons of the Same Sun" this is called "Scarebadthings".

(4) 17 "Scarebadthings" (4:46) by Francesca Ancarola - "Sons of the Same Sun"
[CONTINUOUS]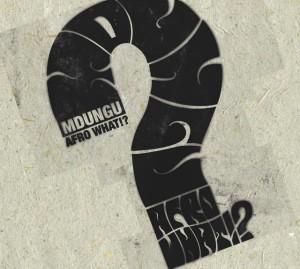 (5) 18 "Pick Up"(4:24) by Mdungu - "Afro What?" (Zimbraz)
That was a track called "Pick Up" by the Dutch band Mdungu from their album "Afro What?" on the Zimbraz label.
I've got about two more shows after this one before I take off for Copenhagen for Womex and that band is definitely one I want to see live when I get there. How could you not want to start jiving to that one!
Don't forget, before that you heard Francesca Ancarola and her jazzy-RnB take on an afro-peruano landó tune.
I told you I'd got some jazzy-funky-soul undercurrents to the show and this next track is no exception.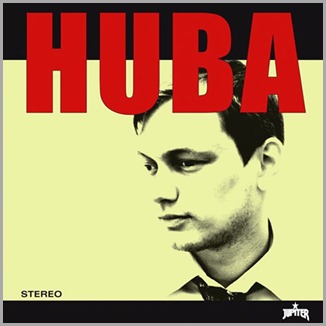 The band is from Finland, I played them last week to great acclaim, in particular to Billy Green - who incidentally has won himself a Womeximiser CD in last week's draw! So well done Billy - send us an email with your address and I'll get it sent out to you.
So here's another one for you from the wonderful Helsinki band Huba.
This is a sublime piece called "Summer Morn".

(6) 19 "Summer Morn" (4:20) by Huba - "Huba"
[CONTINUOUS]

(7) 20 "Accidental Love" (3:18) by 1EYE - (Industry Records 2011)
Yeah, that was the second offering from Brummie Rocksteady crew, 1EYE, from their as yet unnamed album to be released on Industry Records a track called "Accidental Love". Check 'em out if you get the chance.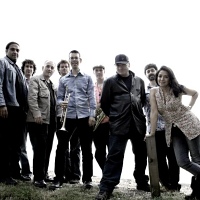 OK, so let's take ourselves up to the end of the show by going up the gears with some rockers and dancefloor fillers!
First up is British band Manteca and a rocketing piece of latin-jazz-funk called "De Todo".
Oye!! Les traigo de todo para guarachar - A Gozaaaaaaaaaaaarrr!!!

(8) 21 "De Todo" (4:16) by Manteca - Manteca Promo CD (2010)
[CONTINUOUS]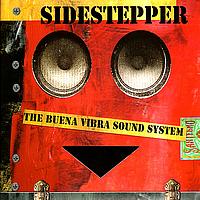 (9) 22 "Papaya 07 (3:35)" by Sidestepper - "Buena Vibra Sound System" (Sony 2008)
Yeah that was Colombia's Sidestepper and their indubitably funky remixed "Papaya 07" from the Buena Vibra Sound System album.
Now that's a dancefloor filler - it's enough to make your shoulders unhinge and your spine turn to jelly . . .
What shall we follow that with then?
Hmmm… how about a bit of Hendrix?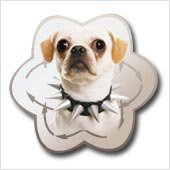 Well, as re-envisaged in a sort of funk-meets-afrobeat fusion by remixer Fissunix.
This is "Foxy Funky Lady"

(10) 23 "Foxy Funky Lady" (3:40) by Fissunix
Ha ha - yeah, definitely one for all the foxy ladies out there tonight!
OK, time for bye-byes etc
[shout-outs and reminders]
I'm going to leave you with this amazing mash-up - or maybe I should say crash-up between Romania's Mahala Rai Banda and Diana Ross. Yes, that's what I said, Diana Ross.
It's all orchestrated by TJF Sound and Mykol Orthodox. And it's pure madness!
The song you will know - trust me, you'll know it! Not originally by Ross, but if I say who it was by I'd give the game away.
In fact I'm going to say good night right now, light the blue touchpaper and skedaddle before this baby rockets up into the air and explodes all over your consciousness in a sticky sonic mess.
This is a Marmite song - you're either going to love it or hate it!
I love it - but I ain't sticking around to get your responses!
See y'all next week!! Ciao, babies!
(11) 24 "I Will Survive in Mahalageasca" (4:37) by Mahala Rai Banda & Diana Ross (TJF Sound & Mykol Orthodox)
1