WorldBeatUK (23rd Show) - Broadcast Notes (3/8/11)
Tagged with: WorldBeatUK Glyn Phillips Hossam Ramzy Samba Toure Toland Tchakounte Julaba Kunda Juldeh Camara Griselda Sanderson Hansi Hamilton Loomis Stratton Doyle Mary Anne Kennedy Maria de Fatima Julya Lo'ko Joanne Vance Dub Colossus Magic Tombolinos Ebo Taylor
WBUK23 (3/8/11) - SHOWNOTES
1 "Intro-Mat" by (1:47) Matchatcha from the album "Nyekesse " (Melodie)
Welcome to WorldBeatUK on Rhubarb Radio. My name's Glyn Phillips and over the next two hours we're going around the world in Weighty Grooves!
We've got: Afrobeat from Ghana, Cumbia and Gaita from Colombia, Latin Funk from Miami and Latin Rock from Ecuador.
You'll also hear some Dub from Ethiopia, some cumbia and gaita from Colombia and some Gaelic folk-song from the Isle of Skye.
Lined up for you I've also got Texan Blues, Malian Blues, Mississippi Blues, Fulani Blues and Cameroonian Blues.
Devon-based Scottish-Gambian fiddlers Julaba Kunda give us advice on cattle-herding and also pen a song the Scottish Tourist Board would be proud of.
and from Amsterdam there's Balkanic Klezmer, Portuguese Fado and Indonesian Fado . . .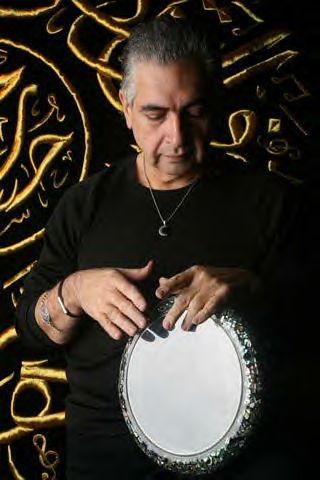 I'm going to start the show off with a track from an album called "Rock The Tabla" (on the ARC Music label) that turned up on my desk last week by the world-famous Egyptian percussionist Hossam Ramzy.
If you've ever heard any Egyptian music there's a huge chance that Hossam Ramzy is on it somewhere. If any producer or musician or composer wants any North African or Middle Eastern percussion putting on a tune or film soundtrack, then Hossam Ramzy is usually the first stop.
On this album though, Hossam has assembled some great percussionists and other musicians from his amongst his extensive back catalogue of worldclass artists he's recorded for.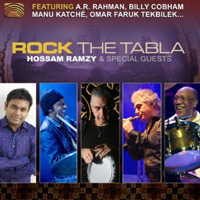 I got very excited when I saw names like Billy Cobham, A .R. Rahman, Manu Katché and Joji Hirota, who I thought would all be performing in some kind of supergroup.
Not quite. Hossam has recorded separate tracks with each of the main collaborators, which makes for an unbalanced album overall.
Incidentally, the name 'tabla' in the context of the album title refers not to the famous paired tabla drums of the Indian sub-continent but to the Egyptian tabla - which is a single-skinned goblet shaped drum elsewhere referred to as darbuka, doumbek etc).
This is just the first of many albums he plans to do like this, so without further ado I'm going to kick the show off with the opening track from this album. This is "Arabantana".
2 "Arabantana" by (5:07) Hossam Ramzy from the album "Rock The Tabla" (ARC Music)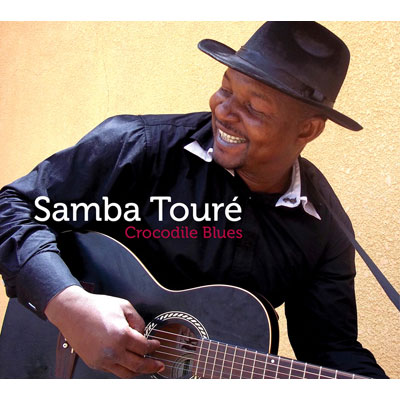 I've got quite a bluesy feel to the first part of the show this evening as I explore the musical connections between Africa, America and Europe. First of all this is a track from the 2011 album "Crocodile Blues" by the Malian guitarist Samba Touré.
Now although - to the best of my knowledge - Samba Touré is not related to the late Malian guitar master Ali Farka Toure, he does have quite a connection with Ali and his legacy. His mother used to sing with Ali many, many years ago and Samba was smitten by his groundbreaking transposition of traditional music onto guitar and taught himself to play in that new style also.
Samba was finally offered the chance to tour Europe and the USA with Ali at the end of the 90s and upon his return he formed his own band, Fondo, with whom he recorded two records for Malian distribution.
In 2010 Samba was invited by none other than Toumani Diabate to play Ali's parts on the posthumous "Ali Farka Touré Variations Tour". He's been picked up by the World Music Network label and they are releasing his new album "Crocodile Blues". This is off that and is entitled "Alabina".
3 "Alabina" by (4:15) Samba Touré from the album "Crocodile Blues"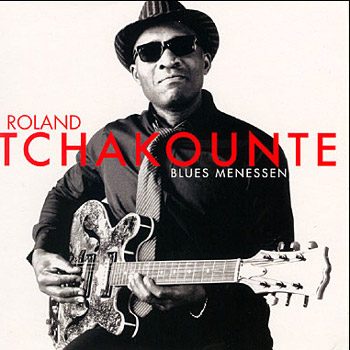 Roland Tchakounté, originally from Cameroon, but now resident in Paris, takes his influence from the classic American blues musicians such as John Lee Hooker and reinterprets the blues in his own way including singing in his native language Bamileke.
Tchakounte delivered a masterclass in blues guitar and stagecraft a few days ago at the Womad festival photos of which should hopefully be up on the world music website: www.worldmusic.co.uk.
This is the title track from Roland Tchakounté's album "Blues Menessen".
4 "Blues Menessen" by (4:50) Roland Tchakounté from the album "Blues Menessen" (Tupelo Productions)
Yeah some down-home Parisian-Cameroonian blues from Roland Tchakounté there.
Now, this next track offers us a very interesting perspective into looking at the links between Africa and Europe, links which would eventually form the blues many thousands of miles and a hundred years or more ago across the over side of the pond in America.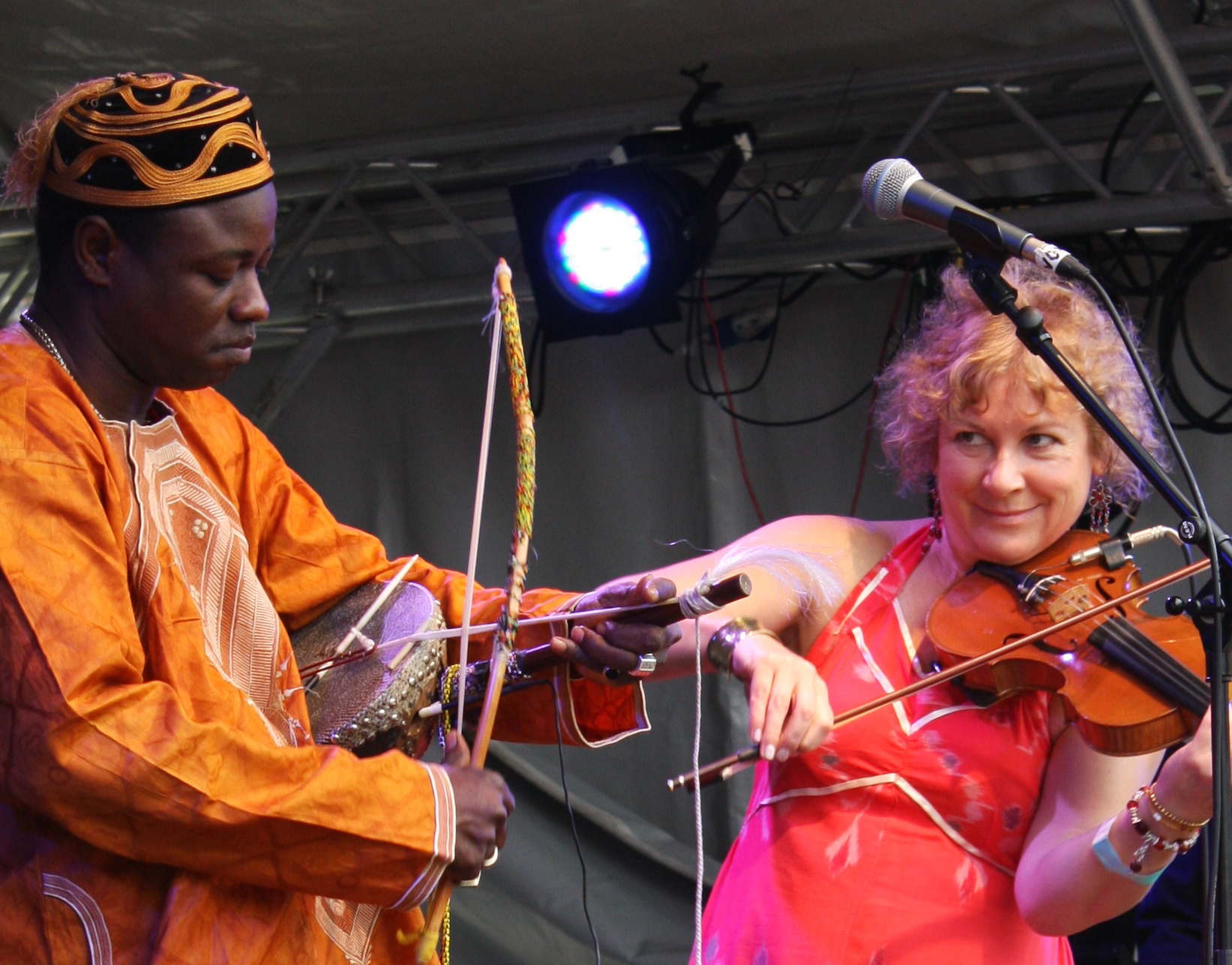 Regular listeners to my show will have heard me play music before by the Gambian ritti and kologo player and singer/composer Juldeh Camara - who usually is to be found next to Robert Plant's buddy Justin Adams in the band JuJu.
However, a few weeks ago I was lucky enough to see Juldeh in a different context altogether - playing alongside a fellow fiddler at the acoustic based HOME Festival in Dartington, Devon.
This, though, was no African or American fiddler, but a Scottish fiddler from a traditional Scottish fiddling family, the lovely Griselda Sanderson. Although they come from fiddling cultures separated by three thousand miles, when they met at Dartington for the first time a few years ago, they felt an instant connection to each other's music and traditions and so started trading ideas.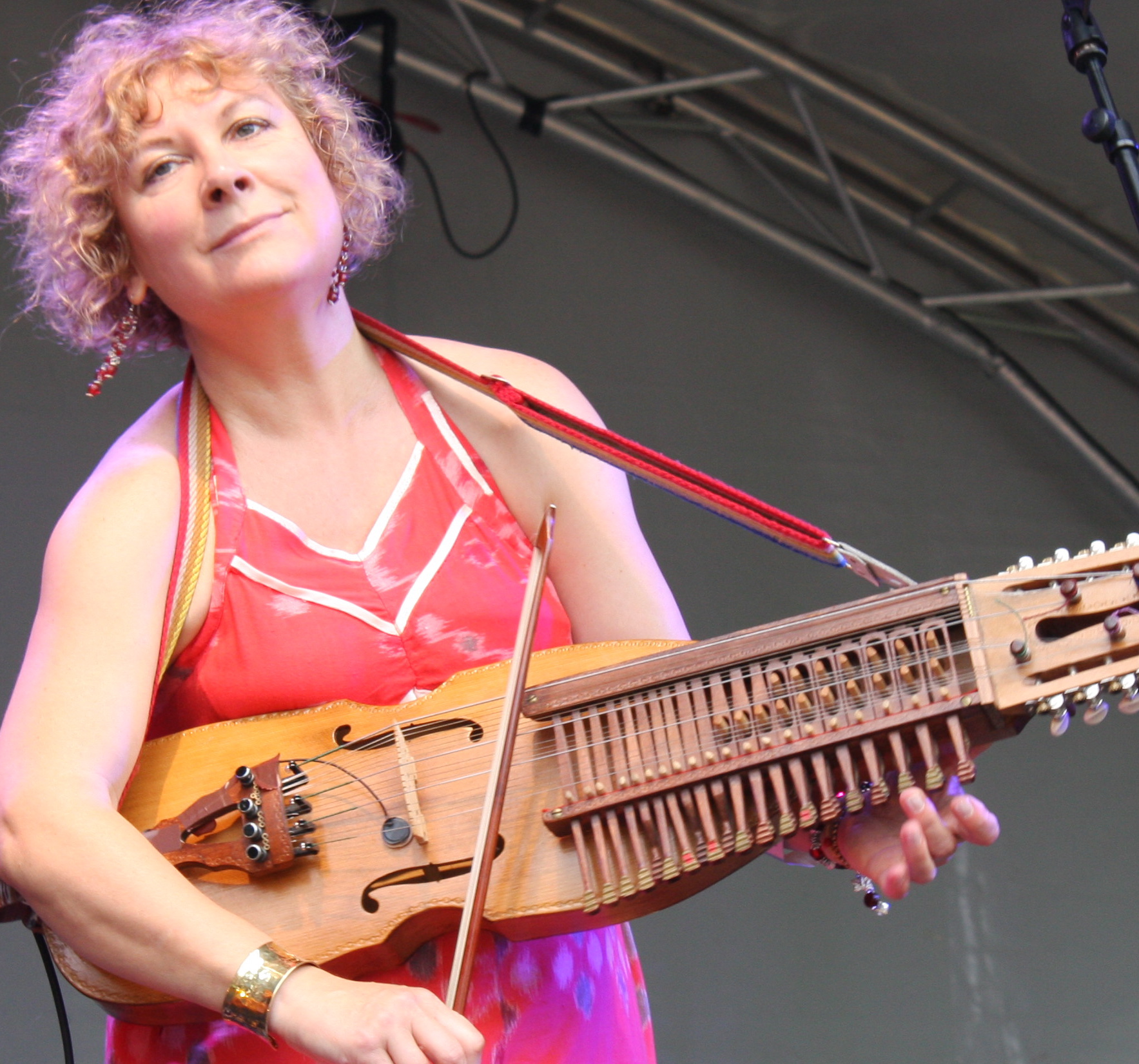 Juldeh plays the riti (also known as a nyaneru) - a fiddle made from half a gourd with but one string and no fretboard at all - the notes being made by wrapping his fingers and thumb along the stretched string.
Griselda besides playing the traditional European fiddle is also one of the few people in the UK to play the strange key-operated Swedish nyckelharpa fiddle.
The duo they formed is called Julaba Kunda which is in the Fulani language and translates as "Trading Company". This track is from their brand-new, hot off the press album "Traders" and is a track entitled "Gainako" with Griselda on nyckelharpa, viola, violin and percussion and Juldeh on vocals and kologo (a two string plucked instrument a bit like a guitar or banjo). The song is all about cattleherding - an activity once of crucial importance in Scotland and still a lifeline in West Africa.
5 "Gainako" by (6:08) Julaba Kunda from the album "Traders" (Waulk Music)
[---CONTINUOUS---]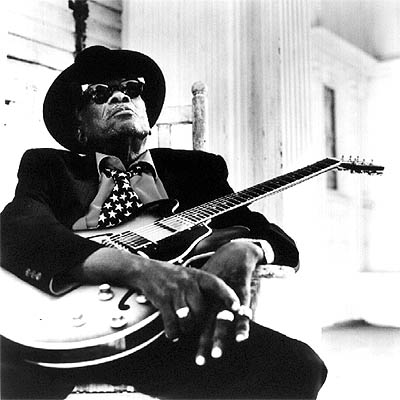 6 "Homework (Hansi's Fancy Hunk Edit)" by (5:57) John Lee Hooker [Hansi Remix]
You just heard Hansi remix of John Lee Hooker's "Homework" a salutary tale of not attending to your lady's 'needs'(!), and before that the beautiful sound of the Caledo-Gambian duo Julaba Kunda.
OK, We've got one more tune in this section that deals with the African-American-European triangle of the Blues.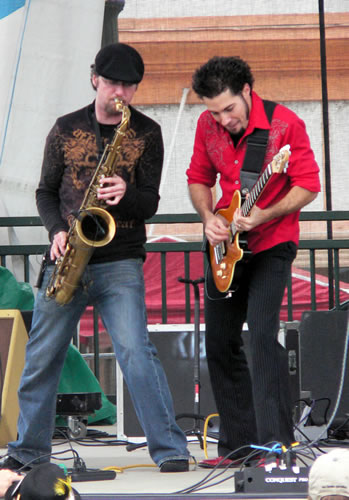 This is a band that I saw at the Adam & Eve, round the corner from the Rhubarb Radio studio in Digbeth, Birmingham, England, a few months ago playing an unadvertised and completely impromptu gig on their night off from touring! You can't keep a good musician down!
Hamilton Loomis is a Texan blues guitarist, writer and bandleader (and protege of the late Bo Diddley) who with his sax player Stratton Doyle can produce a sound equivalent to an entire orchestra. When I saw him he was backed by Brum's own Jamie Little on drums and ace-bassist Roger Innis. One of the best live gigs I've been to in years.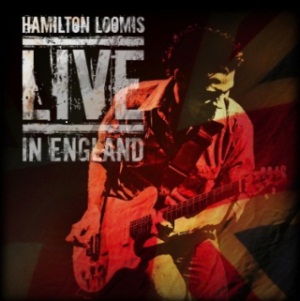 On this album called, appositely enough, "Live In England" (on Ham-Bone Records) Jamie is back behind the kit and bass duties are by Kent Beatty. However, no matter how good Loomis is on guitar (and trust me, he is amazing), this track is all about Strat Doyle's stratospheric tenor sax playing - the man should have a government health warning slapped on him because he is single-handedly capable of blowing a hole through the ozone layer! This live track is called "Pull Strings".
7 "Pull String" by (4:46) Hamilton Loomis from the album "Live in England" (Ham-Bone Records)
That was Texan Hamilton Loomis from "Live in England" and now from over the pond to over the border - in this case not Mexico but Scotland - well, kind of, via Devon and the Gambia really.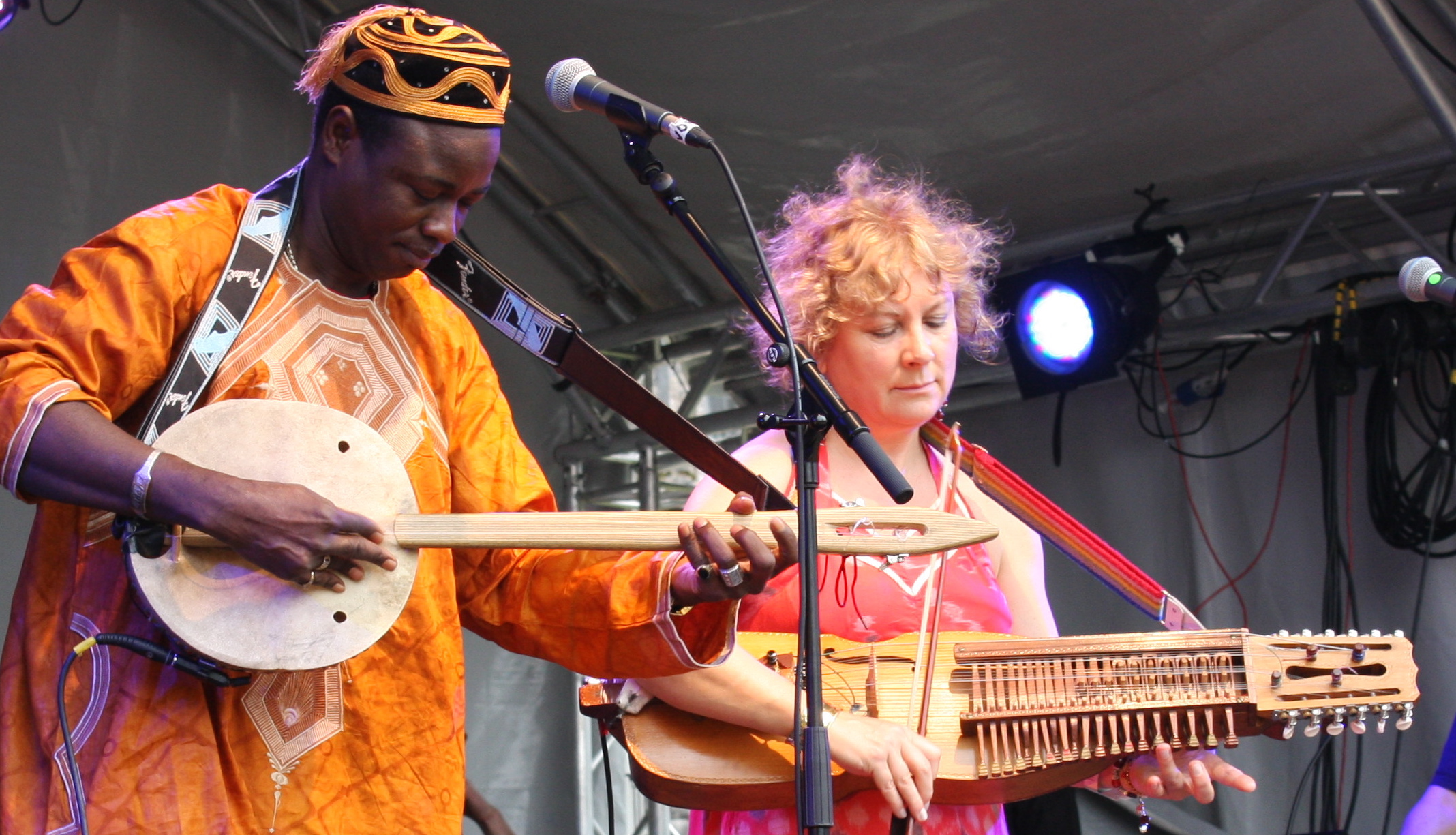 We return to Julaba Kunda the duo formed by Gambia's Juldeh Camara and Scotland's Griselda Sanderson.
This is another track from their new album, "Traders".
Juldeh plays the kologo and also the ritti or one string-fiddle as well as singing, whilst Griselda plays fiddle, viola and Hammond organ. The song's called "Scotland".
As Griselda says: "The land, its people and their music are inextricably linked. To me, a reel is a rocky path, a jig a rushing burn and a strathspey a great glen."
As Juldeh's lyrics say: "Beautiful Girl, pretty and sweet, you are so lovely. Please come to me! Your beauty is God's creation, just like the mountains of Scotland."
8 "Scotland" by (6:10) Julaba Kunda from the album "Traders" (Waulk Music)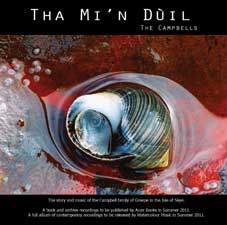 [staying in Scotland - over the sea to Skye; Mary Ann Kennedy - the book, CD; R3 stage Womad, etc]
.
.
.
.
.
.
9 "Ceud Soraidh, Ceud Slainte" by (4:22) The Campbells from the album "Tha Mi'n Duil" (Watercolour Music)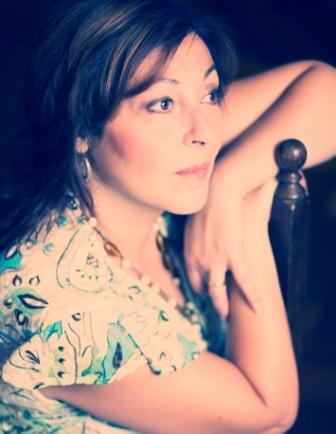 .
.
.
.
.
.
.
.
.
[beauty of the human voice - here's another - fado]
10 "Aforma De Querer E Ser Amada" by (3:01) Maria De Fátima from the album "Maria de Fátima Live" (Right Notes 2010 - RN1001)
.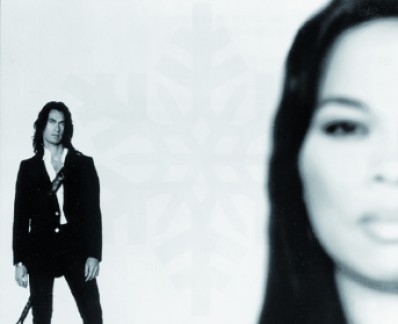 [if you thought that was beautiful take a listen to this - Indonesian - dutch based songstress - need more info on this]
11 "Tembang Pahlawan" by (5:28) Julya Lo'ko & Erwin Van Ligten from the album "Krongcong Baru" (Little Wing 004)
.
.
.
[a little slice of Paradise - name of the next song - mention Joanne and the scholarship]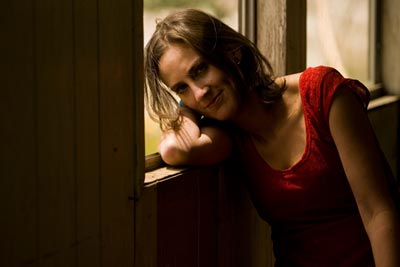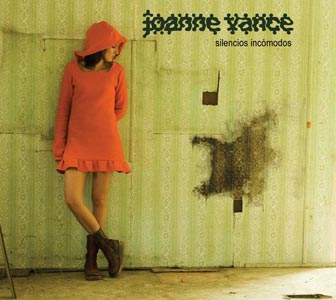 .
.
.
.
.
.
.
.
12 "Paraíso" by (4:00) Joanne Vance from the album "Silencios Incómodos"
[CHANGE THE CD HERE!!]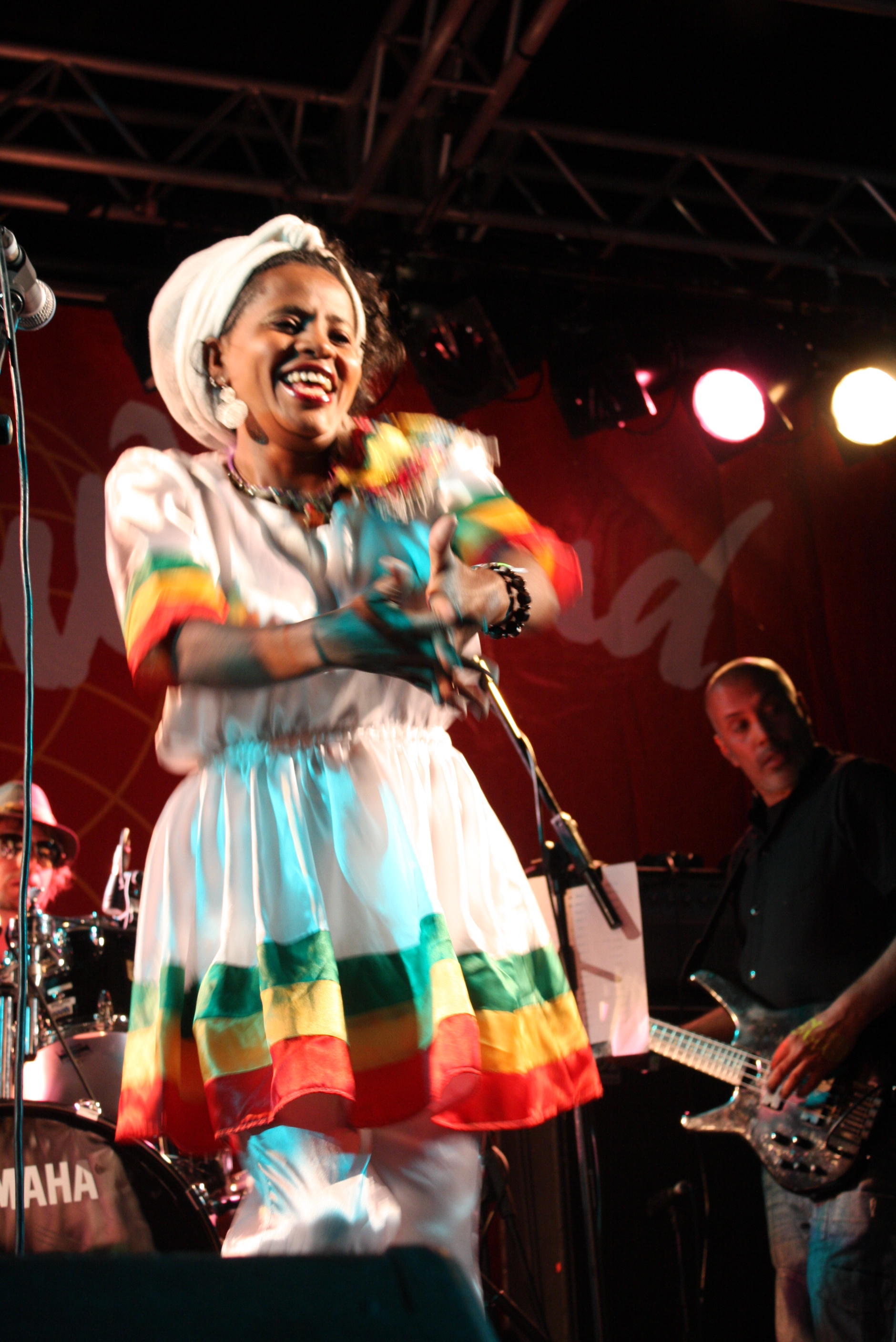 [from Paradise to the crazy streets of Addis Ababa - mention Dub Colossus at Womad - how good it was - my interview with Nick Page (Dubulah) and Mykael Riley and PJ Higgins etc]
(1) 13 "Guragigna" by (5:15) Dub Colossus from the album "Addis Through The Looking Glass" (Real World Records)
.
.
.
.
.
.
.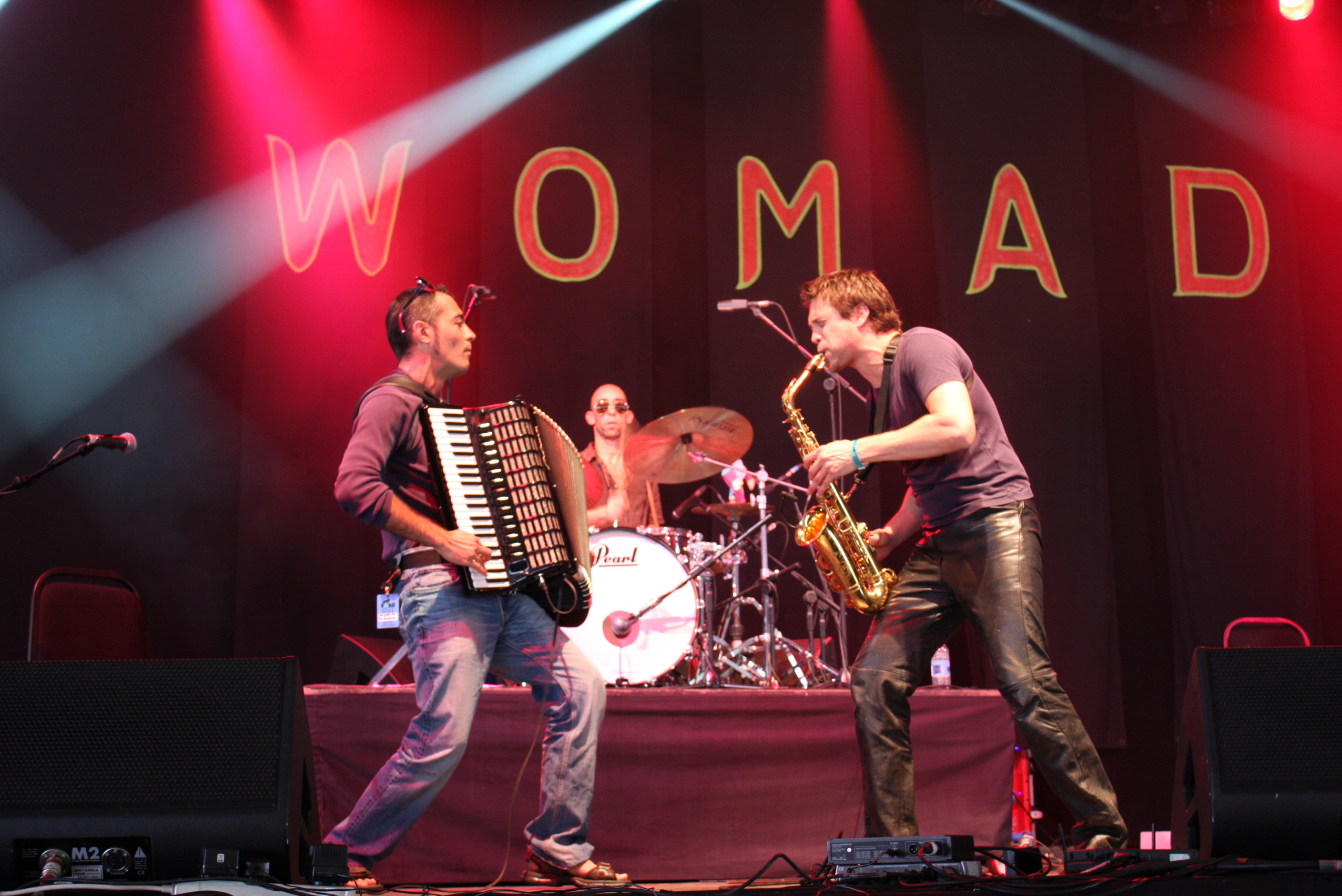 [from the Ethiopian highlands to the desert lands in this case those around Stoke Newington in London - Tombolinos and Womad and Home and Desert Rain - bit of sub-Balkanic madness]
(2) 14 "Desert Rain" by (3:06) The Magic Tombolinos from the album "Full Attack With Sudden Defenses" (International Records)
.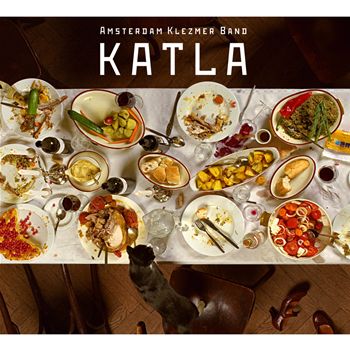 .
.
.
.
.
.
.
[More Balkanic fun here - this time from AKB]
(3) 15 "Marusja" by (4:54) Amsterdam Klezmer Band from the album "Katla" (Essay Recordings)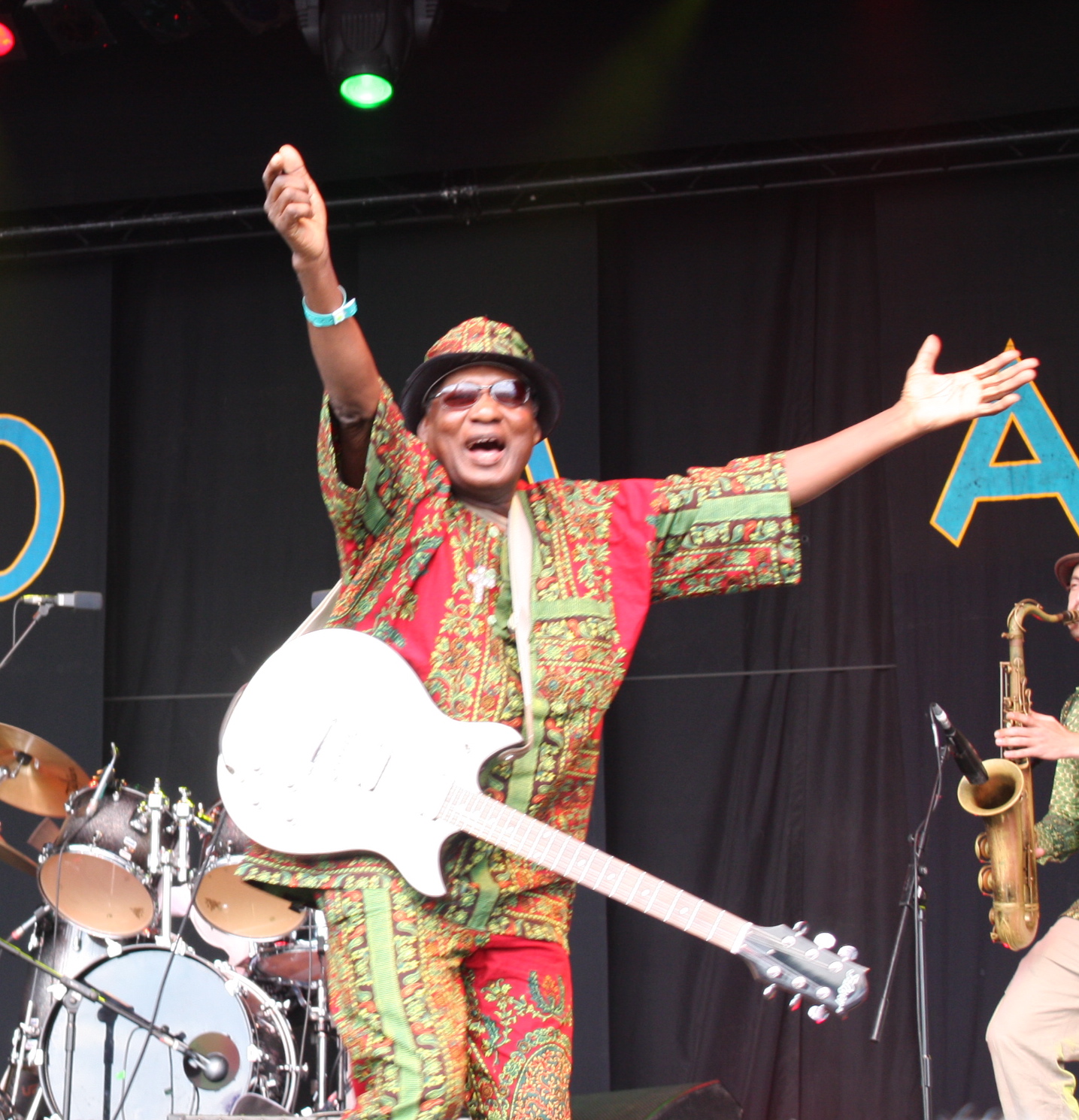 [Womad and Ebo]
(4) 16 "Love And Death" by (8:20) Ebo Taylor & Uhuru-Yenzu from the album "Life Stories - Highlife & Afrobeat Classics 1973-1980" (Strut)
.
.
[---CONTINUOUS---]
.
.
(5) 17 "Campanario 64" by (6:32) The Spam Allstars from the album "Introducing Spam Allstars" (World Music Network)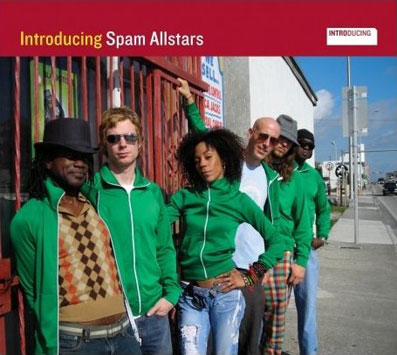 .
.
.
.
.
.
.

[about the Spams - keeping in a latin mood but old school for last two - Colombia! on Soundway]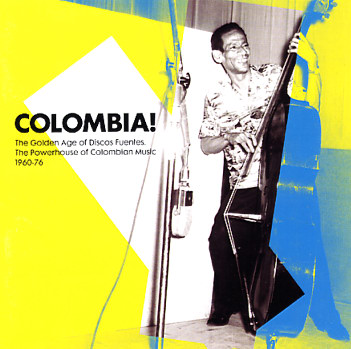 (6) 18 "Las Calenas Son Como Los Flores" by (3:56) The Latin Brothers from the album "Colombia!" (Soundway CD008)
.
.
.
.
.
.

[and to finish some more flowers - my all-time favourite gaita: the Gaita of the Flowers!]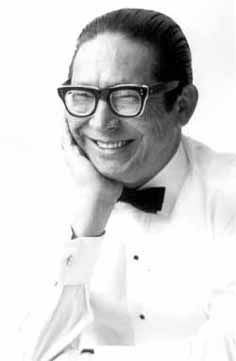 (7) 19 "Gaita De Las Flores" by (2:52) Lucho Bermúdez from the album "Colombia!" (Soundway CD008)
WorldBeatUK (13th Show) - Broadcast Notes (25/5/11)
Tagged with: WorldBeatUK Glyn Phillips Rhubarb Vampisoul Chico Trujillo La Big Landin Palmeras Kanibales Hamilton Loomis Roger Innis Jamie Little Sondorgo Lena Kovacevic Joanne Vance Sexto Sentido Olufemi Hijaz Va Fan Fahre Zephyrus Ieye Yeska Gypsy Sound System Strut
WBUK13 (25/5/11) Show Notes
1 "Intro-Mat" (1:47) - Matchatcha - 'Nyekesse' (Melodie)
You're tuned into Rhubarb Radio, I'm Glyn Phillips, and you're listening to WorldBeatUK - two hours of the best world music from around the globe!
On the show tonight - for your delectation and delight - I've got music from Cuba, Texas, Serbia, Nigeria, Belgium, South Africa, Ecuador, Hungary, Jamaica, Ghana, South Africa, Iran, California and Poland.
But we're kicking off tonight with a couple of tracks from some re-issue compilation albums that I've been featuring over the last couple of weeks. The first track is from the album "Highlife Times Vol 2" which features Highlife music from Ghana and Nigeria from the 1950s and 1960s. It's a compilation on the Spanish Vampisoul label and this track is a fusion of Highlife and Charanga by the band the Ramblers International, it's called "Muntie".
2 "Muntie" (5:21) - The Ramblers International - 'Highlife Times Vol 2' (Vampisoul)
Same vein, but this one's from the album 'Nigeria 70: Sweet Times, Afro-Funk, Highlife & Juju from 1970s Lagos' on the Strut Records label and this is Ali Chunkwumah and his Peace Makers International and a number entitled "Henrietta".
3 "Henrietta" (4:40) - Ali Chunkwumah & His Peace Makers International - 'Nigeria 70: Sweet Times' (Strut)
Well you don't have to go to Nigeria or Ghana to hear some good highlife or afrobeat because Holland's very own Mdungu have got it going on over here in Europe. This is the title track of their album on the Zimbraz label. Afro What!?
4 "AfroWhat!?" (4:55) - Mdungu - 'Afro What!?' (Zimbraz)
[CONTINUOUS - CONTINUOUS - CONTINUOUS]
5 "Los Luchadores Jump" (4:42) - Los Flamers feat. House of Pain (Le Cumbianche Disco Remix)
That was a little bit of glitch-cumbia from Los Flamers featuring House of Pain called "Los Luchadores Jump" - all about the Mexican wrestling phenomenon known as 'lucha libre' where fat blokes dressed in silly costumes and lycra-covered faces jump around all over each in heavily choreographed performance-fights . . .
Nothing new to those us of brought up on Saturday afternoon British Wrestling during the 1960s and 70s through the likes of Big Daddy, Giant Haystacks, Mick McManus, Catweazle and of course, the Mystery Man himself: Kendo Nagasaki! (or just plain old Peter Thornley to his neighbours!)
Ok sticking with some wonderfully cheesy cumbia now, this is another example of the new wave of cumbia from South America's Southern Cone countries - in this case, Chile's Chico Trujillo - one of the leaders in la cumbia chilombiana and latin ska. This track is from their album "Chico de Oro" (Golden Boy) and a number entitled "Sombrero":
6 "Sombrero" (4:48) - Chico Trujillo - 'Chico de Oro'
Like many people who listen to this programme, I like me ska. Oh yes! I'm not a big fan of the 3rd wave of ska - the sort of million-miles an hour, shouty-punky stuff; I much prefer first wave Jamaican ska - more laid back: sort of Skatalites, Jackie Mittoo, Don Drummond, you know who I'm talking about.
However, there's some great stuff, now coming out of South America, so I offer you a couple of bands from Venezuela. First up from their 2007 album "Skaterriza" is La Big Landin Orquesta and a piece of latin ska based on a very old Brazilian choro tune called "Proezas de Solon":
7 "Proezas De Solon" (4:02) - La Big Landin Orquesta - 'Skaterriza'
[CONTINUOUS - CONTINUOUS - CONTINUOUS]

8 La Culebra (4:02) - Palmeras Kaníbales - 'La Ruta'
So, first up was La Big Landin Orquesta from Venezuela and "Proezas de Solon"; and after that the wonderful Palmeras Kaníbales also from Venezuela, and from their 2006 album "La Ruta" an old Cuban tune called "La Culebra". Wasn't that magnificent! Just the kind of band I'd love to see live.
Talking of which, after last week's show I went up to the Adam and Eve pub right here in Digbeth to see a band on spec that I'd never seen before. I knew the bass player, the highly talented and very funny Roger Innis - who I'd spent the afternoon doing photoshoots with, along with the rest of our new band The Funkawallahs - more of which in weeks to come! - and he'd said he was playing that evening with a blues/funk/rock band and to come along after my show.
And boy, oh boy, was I glad that I did! The band consisted of Roger Innis on bass, Birmingham's own Jamie Little on drums and two Americans - a Mr Strat Doyle on sax and the most excellently named Hamilton Loomis from Texas on guitar, vocals and gob-iron (that's harmonica for those of you who don't come from the Black Country!). Easily, but easily one of the best live bands I have seen in years . . . Easily!
What a night! The band were tighter than a duck's backside - and that's watertight! The sax player could almost have blown up an entire tornado in the pub and Hamilton was just outstanding. Perfect. Just perfect, in everything he did. Half the crowd there were excellent Brummie musicians themselves - enough to form 3 or 4 more bands - a tough crowd under normal circumstances; but this band were just stupidly good!
And it was all free!! Honestly, Brum's a great place for music - you jus' gotta search it out. I won't go on, except to say that this next track is by the aforementioned Hamilton Loomis Band from their album "Live in England" (on Ham-Bone Records). Obviously, as with all live recordings, it is but a pale imitation of the real experience, but it's all I got. This is called "Best Worst Day".
9 Best Worst Day (4:23) - Hamilton Loomis Band - 'Live In England' (Ham-Bone Records)
You're listening to WorldBeatUK right here on Rhubarb Radio, with me Glyn Phillips bringing you 2 hours of great world music every Wednesday evening between 7-9pm UK time.
From Digbeth to Dakar, from Birmingham to Belgium, from England to Ecuador WorldBeatUK brings a whole planet to your ears!
[mention ChatnGo/Facebook, shout-outs etc]
Söndörgo are a group from Hungary and this is taken from the forthcoming album "Tamburising: Lost Music Of The Balkans" on the World Village UK label. The release date for this has recently been confirmed as 27th June 2011 here in the UK on CD and digitally worldwide.
Their trademark instrument is the tambura - not the stringed drone instrument of Indian music - but a small mandolin-like instrument of the Serbian and Croatian communities resident in Hungary. In fact the band's whole sound is distinct from the usual fiddle-led line-up of Hungarian tradition. This track is called "Opa Cupa":
10 Opa Cupa (3:48) - Söndörgõ - 'Tamburising: Lost Music Of The Balkans' (World Village UK)
Yep, the wonderful traditional sound of the balkan tambura and vocals as played by Söndörgö from their album "Tamburising: Lost Music of the Balkans". Well, I'm going to play three rather beautiful contemporary tracks from female singers now.
Staying in the Balkan area, the first one is an artist I played last week, the lovely Serbian singer Lena Kovacevic. Last time I played her singing in Srpksi; but she's also pretty nifty in English too! So this is from her 2009 English language album "Haunt Me" and a jazzy track called "Shine Your Light".
11 "Shine Your Light" (4:18) - Lena Kovacevic - 'Haunt Me'
Lovely! Now, this next artist is the Ecuadorian singer, guitarist and composer Joanne Vance (not to be confused with the English painter of the same name). Yes, I know, it's not the most hispanic sounding of names, but whilst her mother is Ecuadorian born and bred, her father was from North America.
Joanne makes mature jazz-tinged music which I would call pop, except that her songs have a greater depth and resonance than what you would normally expect from that term. You can hear the influences of people such as Ani DiFranco, Tori Amos, Jeff Buckley etc on the one hand and South America's homegrown acoustic rockers such as the Argentinians Luis Alberto Spinetta and Pedro Aznar (both of whom I used to listen to back in the 80s) on the other.
But be under no illusions, this is no throwback or copycat music; Joanne is very much her own boss and this comes over in the confidence of her delivery and the maturity of her compositions. She's a complete modern woman.
Which for me, is a strange thing to come to terms with since, I have to confess, I used to know her when she was just 10 years old (some 20 or so years ago!). Joanne and her sister Carrie and their lovely mother, Cecilia spent a year or so living right here in Birmingham whilst Ceci studied at the University. Jo's mother would come along to the now legendary latin all-nighters at Los Andes where I cut my teeth DJing in the late 80s/early 90s. Happy times indeed.
So I was stunned when after two decades I made contact with Ceci and realised that little Jo (all goofy glasses and braces on her teeth when I knew her) had grown up - and to be a wonderful musician too.
So, I think they are listening to the show right now, out there in one of my favourite cities of the world, Ecuador's capital, Quito - the second highest capital on the planet - way up in the South American Andes. Pues, chicas, Jo, Carrie y Ceci - besos de mi, saludos desde Birmingham y espero vertes un dia de estes!
This track is from her album "Silencios Incómodos" (Uncomfortable Silences) and it's called "Versión Editada":
12 "Versión Editada" (3:42) - Joanne Vance - 'Silencios Incómodos'
[ CHANGE THE CD OVER!! - CHANGE THE CD OVER!! ]
Beautiful! Joanne Vance from Ecuador. You can find out more about Joanne from her website: www.joannevance.net.
And now the third in my trilogy of lush female singers. This time we're going North from Ecuador to the Caribbean and touching down in La Habana, Cuba. And that's where we'll find one of my absolute favourite bands of the moment, the four girl vocal phenomenon that is Sexto Sentido (Sixth Sense in English).
I've played them quite a bit on this radio show and on the one I used to co-present before, and shall continue to do so. Quality is quality and these girls have it by the bucketful. They're currently riding high in Cuba after having had their single "Guajiro" at No 1 in the Cuban charts for 7 weeks - which I also played on my last show.
Just to let you know the music you're hearing is a UK exclusive - I'm the only person to be allowed to broadcast the music from their forthcoming album in this country, after hearing and writing about the band when I met them last year in Copenhagen.
Sexto Sentido are four Cuban singers and multi-instrumentalists, composers, arrangers to boot. Very, very talented ladies indeed. Oh, and beautiful too! You can read my review of their concert at Charlie Scott's Jazz Bar in Copenhagen at www.worldmusic.co.uk/reviews if you want.
In the meantime this is from the soon to be released album "The Way" - which they've produced entirely themselves and is a mixture of lush, complex and sophisticated self-penned English and Spanish songs in a variety of styles. This is a jazzy bossa entitled "En Tu Cuerpo" (In Your Body):
(1) 13 "En Tu Cuerpo" (4:08) - Sexto Sentido - 'The Way'
Sexto Sentido there from Cuba - and definitely more from them in the weeks to come.
OK, let's move on and get some more Highlife dancing music in. This is an old track from West Africa - Ghana's Melody Aces (not to be confused with the Belfast dance band of the same name!) from the album "Stars of West Africa - Highlife Hits" and a lovely lilting track - probably from the 1950s or maybe early 60s - called "Emase Puro O" [ 'émashay puro-oh']:
(2) 14 "Emase Puro O" (2:48) - Melody Aces - 'Stars of West Africa - Highlife Hits'
Now, this next track popped onto my mat a few days ago entirely unsolicited and I thought, 'Ok? Let's see'. And what a pleasant surprise it was. The artist is called Olufemi, originally from Lagos, Nigeria and now operating out of South Africa - a singer, saxophonist and composer - and plays what he calls African South West Fusion. This is Olufemi's debut album; it's called "Just in Newtown" (referring to a part of Johannesburg I think).
It's a good album, with a variety of musical styles - although I'm not yet sure whether that is its strength, or its weakness. It goes from straightahead jazzy soprano sax pieces (which wouldn't sound out of place on a David Sanborn or Kenny G album - or at times even like Brum's own Alvin Davis or Julian Smith aka Joolz Gianni) - right up to soukous-tinged dance pieces and afrobeat-fused workouts. Definitely a pan-african approach to his music.
However, the musicianship is good and there's some very enjoyable tracks on it - including this one, which has a distinctly South African flavour. This is Olufemi and a track called "Thando Lwami":
(3) 15 "Thando Lwami" (4:12) - Olufemi - 'Just In Newtown'
Change of flavour and place on these next few tracks. I've been digging into my Persian music albums recently and came up with these offerings from a sampler entitled "Persia: Ancient Roots of Music". The first piece is called "Agitation" and is by Kazem Davoudian from his album "Pearl".
(4) 16 "Agitation" (2:02) - Kazem Davoudian - 'Pearl'
[CONTINUOUS - CONTINUOUS - CONTINUOUS]
(5) 17 "Blue of Dream" (2:02) - Farivar Kosrhavi - 'Abi-e Ro'ya'
The track you just heard was by the Iranian Farivar Kosrhavi from his album "Abi-e Ro'ya" and translates as "Blue of Dream".
Moving from Iran, but still staying in the Middle East by association is this next piece, by the band Hijaz. This is a six-piece group based in Belgium but consisting of various nationalities and cultural influences. Their music draws upon North Africa, The Mediterranean, India, the Middle East and European jazz traditions and infuses their latest album with a richness and a palette of flavours which allows them to endlessly serve up tantalisingly different musical courses.
This is probably the most jazzy piece I'm playing tonight and features the piano of Greco-Belgian Nico Deman - but for the non-jazzers amongst you, don't let that put you off. It's very accessible still - there's some great oud playing from Moufadhel Adhoum and Indian tabla pitted against kit drums and bass as well. This piece is called "Mr J.P.S." from Hijaz's album "Chemsi" (which means Sun) on the Belgian Zephyrus label.
If you're in London or the South East of England this weekend you can actually see Hijaz live in concert at the Union Chapel, London this Saturday 28th May. This is their debut in the UK and their manager tells me that they're very excited about performing over here.
[ The link for that is here: http://bit.ly/eDOjp5 ]
(6) 18 "Mr J.P.S." (5.31) - Hijaz - 'Chemsi' (Zephyrus)
And also on the Zephyrus label from Ghent in Belgium here's their flagship band Va Fan Fahre and a track from their last album - "Al Wa Debt" - which did really well on the European world music charts last year. It's often been described as 'balkan brass goes Arabic'. Zephyrus have just announced that they are now allowing free downloads of five of the tracks from the album.
[Just go to the following link to download that:
http://www.vafanfahre.be/database/index.php?q=node/23 ]
So here are Belgium's Va Fan Fahre with the Arabic singer Aicha Haskal and a track called "Ya Habibi Taala":
(7) 19 "Ya Habibi Taala" (3:04) - Va Fan Fahre - 'Al Wa' Debt' (Zephyrus)
[CONTINUOUS - CONTINUOUS - CONTINUOUS]
(8) 20 "La Kumbia de Los Peregrinos" (3:52) - Grupo Kual (Le Cumbianche Disco Remake)
Couldn't resist a bit of electro-glitch-cumbia ! That was the Le Cumbianche Disco Remake of Grupo Kual's "La Kumbia de Los Peregrinos" - just to get you all stirred up!
And now a jingle to promote the forthcoming Reggae City 2011 Festival here in Birmingham on Saturday 11 June at the Rainbow - just round the corner from where I'm sitting here in the Custard Factory, Digbeth.
(9) 21 Reggae City Festival Ad Jingle (1:05)
[CONTINUOUS - CONTINUOUS - CONTINUOUS]
(10) 22 "I Know" (3:15) - Ieye - 'Fever Grass' (Shengen Clan)
OK, that was one of my favourite female reggae singers of the moment - Ieye from Jamaica - and a track called "I Know" from her album "Fever Grass" on the Shengen Clan Imprint Label. Lovely stuff.
Quick couple of announcements now: Birmingham's own ska and reggae favourites, the Heels will be performing mid-afternoon at next week's Lord Mayor's Parade on Bank Holiday Monday 30th May - so keep an eye out for them if you like your ska in a Skatalites stylee!
Also the following weekend you can catch the debut of el combo Kilombo - a brand new band formed from members of both the Heels and Flame Of Fervour at the Wagon and Horses in Adderley Street in Digbeth - again just around the corner from the Custard Factory.
That's on Sat 4th June and it's a night called Subvert, featuring also the dub band Relative, DJs Skeleton, Marc Reck (also from Rhubarb Radio), the Jam Jah DJs Robin Giorno and Bongo Damo, as well as Christy, Dodgy Greg and Stalingrad.
And it's all FREE! Yep, not a penny for all that music! Keep an eye out for Kilombo's drummer - he's a right dodgy geezer. I'm sure I've seen and heard him before somewhere . . .
In the meantime, here's one from the Gypsy Sound System's Psio Crew from Poland - a little number from the "Iskra" album - this is "Dobry Gooral":
(11) 23 "Dobry Gooral" (2:51) - Psio Crew - 'Gypsy Sound System - Iskra'
Just got time now for goodbyes etc . . .
[THANK YOUS, SHOUT OUTS, REMINDERS, ETC]
I'm going to leave you with a brilliant latino band from Los Angeles. They are called Yeska (which is a play on the words 'Yes!' and 'Ska' and is also the Chicano slang word for 'weed').
Their music is what you get when you cross jazz with afro-cuban music with ska! Skafrocubanjazz of course! And that's the name of the album that this track, "Skaliente", is from. Don't be fooled by the gentle ska montuno beginning - because about 3 and a half minutes in this bubbling piece of latin ska turns into an absolute monster!!
(12) 24 "Skaliente" (6:32) - Yeska - 'Skafrocubanjazz' (Aztlan)
1