WorldBeatUK (24th Show) - Broadcast Notes (17/8/11)
Tagged with: WorldBeatUK Glyn Phillips Makassy Fatoumata Diawara Sona Jobarteh Olefunk Orquestra Arab de Barcelona Folkincats Hurlevent Wesli Gadji-Gadjo Ravid Carles Denia Karamelo Santo Cumba Mela FestiByn DJ Supersonico Criolina Cartagena Soundways WorldMusic.co.uk
WBUK24 (17/8/11) - SHOWNOTES
1 "Intro-Mat" (1:47) by Matchatcha from the album "Nyekesse" (Melodie)
[Welcome. Music from Colombia, The Balkans, Brazil, Argentina, Andalucia, Catalunya, Canada, Mali, Gambia and the UK.]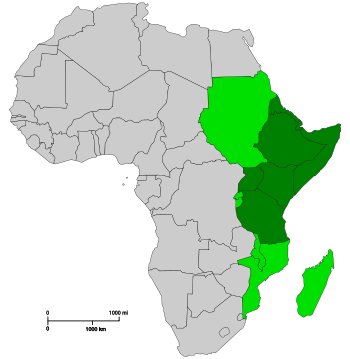 Going to kick off with some music from East Africa from the great Orchestra Makassy.
This was a soukous band that originated in Kampala, Uganda with both Ugandan and Zairean musicians and later was based in Dar-es-Salaam and made up of Tanzanian and Zairean musicians including Kitenzogu "Mzee" Makassy, Mose Se "Fan Fan" Sengo, Tshimanga Assossa and Remmy Ongala.
Signing with Kenyan label AIT in the early 80s they were introduced to Virgin and recorded the album "Agwaya" in Kenya in 1982 - the first time they'd recorded each part individually rather than all at once.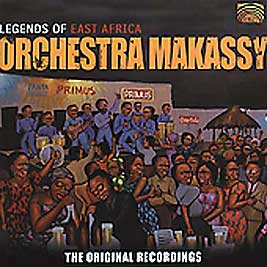 The album went out of print but has since been relicensed to ARC Records and was released in 2005 as "Orchestra Makassy - Legends of East Africa" with two extra never-been-released tracks as well. This one's called "Zimbabwe".
2 "Zimbabwe" (5:00) by Orchestra Makassy from the album "Legends Of East Africa" (ARC)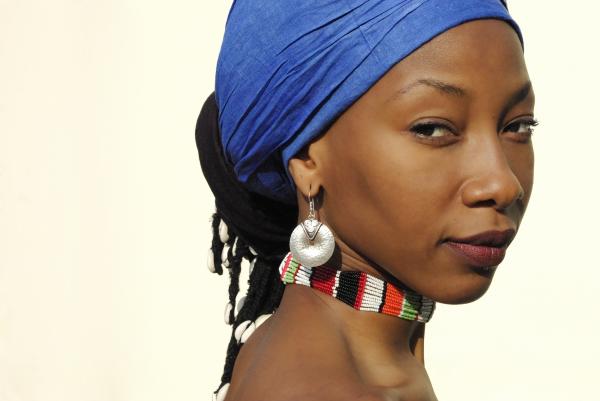 I want to stay with Africa for the next few tracks but cross over to West Africa, to Mali, and this time a preview from a new album about to be released this September on the UKs World Circuit Records.
This is the beautiful Malian actress and singer Fatoumata Diawara, who recently appeared at Womad and a track called "Bakonoba" from her album simply entitled "Fatou".
3 "Bakonoba" (3:16) by Fatoumata Diawara from the album "Fatou" (World Circuit)
I'm going to return to Fatoumata Diawara in a few minutes, but first another lady who's making waves on the seas of African music.
I first got into African music in the late 70s and early 80s and one of the very first artists I became aware of - through the radio show of my hero Alexis Korner was Amadu Bansang Jobarteh the kora player and griot from Gambia. The sound of the kora really resonated with me, although I had no idea what kind of instrument it was - no Google in those days folks!
In the 90s I came across the work of Kora player Toumani Diabate through his work on the Songhai project with Scotland's Danny Thompson and Spain's Ketama and also heard Tunde Jegede play kora to accompany the oldest recorded story in the world - "the Tale of Gilgamesh" as recounted by Storyteller Ben Mandelson. And now here I am listening to a new release from a member of the next generation of kora players.
Why do I tell you all this? Well, I want to give you an idea of the illustrious pedigree of my next artist. Kora players tend to come from one of only 10 great Griot families in West Africa (no matter which particular country or variation of spelling of their family name) and Sona Jobarteh of mixed UK and Gambian heritage can lay claim to one of the greatest. She is the sister of Tunde Jegede of the African Classical Ensemble, the daughter of Sanjally Jobarteh, the cousin of Toumani Diabate (most recently of AfroCubism and Ali Farka Toure fame) and the proud grand-daughter of the great Amadu Bansang Jobarteh. Kora players on the international circuit are few and far between and female ones virtually unheard of.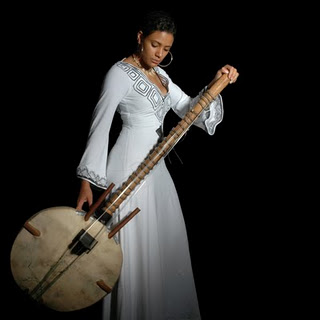 Her new album, "Fasiya" (dedicated to her grandparents Amadu Bansang Jobarteh and Kumbunaa Jobarteh is released this year) is a truly beautiful work with each song featuring contributions from great musicians backing Sona.
She herself plays kora, as well as vocals, acoustic guitar, electric guitar, bass, nkora, udu, calabash, percussion and flute. I think we can safely says she's a multi-instrumentalist.
The album mixes traditional instruments such as djembe, bugarabu, nyanyeru, balafon, sabar, dunduns, udu, Fulani flute, congas etc with drumkit and electric guitars.
The result works really well, Sona obviously feeling very relaxed at the fulcrum of this mix.
The album "Fasiya" (which means 'Heritage') is released by West African Guild Records. This is "Bannaya".
4 "Bannaya" (4:19) by Sona Jobarteh from the album "Fasiya" (West African Guild Records)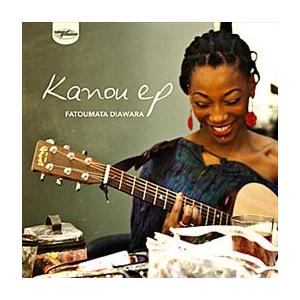 And talking of mixes here's Fatoumata Diawara and a bluesy track called "Clandestin". She's recorded a studio version of this track on her forthcoming album "Fatou" but this is the live version from her 4-track EP "Kanou" released earlier this year as a taster for the album.
5 "Clandestin (live)" (4:16) by Fatoumata Diawara from the EP "Kanou" (World Circuit)
I'm loving me stylistic mixes at the moment so here's one from the Andalucian band OleFunk who - as the name suggests - mix flamenco with music of black origin (whether it be soul or funk or jazz).

From their eponymous album, this is "El Jardin de mi Locura" (The Garden of my Madness").
6 "El Jardin De Mi Locura" (3:35) by Olefunk from the album "Olefunk"
Yeah, loving that. Now, we're going to stay in Spain for a few more numbers, but this time to a cultural mix between Catalunya in the North-East of Spain and Arab North Africa.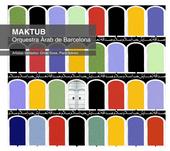 This is the group Orquestra Arab de Barcelona and from their album "Maktub" (on Harmonia Mundi Ibérica) a moody track entitled "Mi Tierra" (My Land").
7 "Mi Tierra" (6:36) by Orquestra Àrab De Barcelona from the album "Maktub"
The next band are also from Catalunya in Spain but they look Northward for their inspiration to the Manouche lands of Northern Europe.
This quartet adapt traditional Catalan songs and dances by incorporating gypsy jazz into the mix.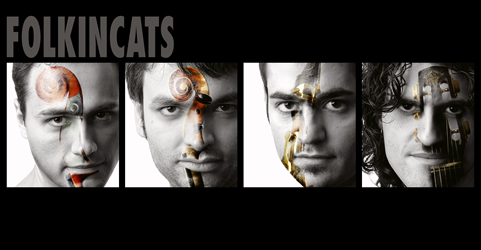 This is a wonderfully laid back piece entitled "La Dama d'Aragó" from their album "Folkincats".
8 "La Dama d'Aragó" (4:22) by Folkincats from the album "Folkincats"
Last one from Spain for a bit - although we'll be returning to Catalunya later on in the show.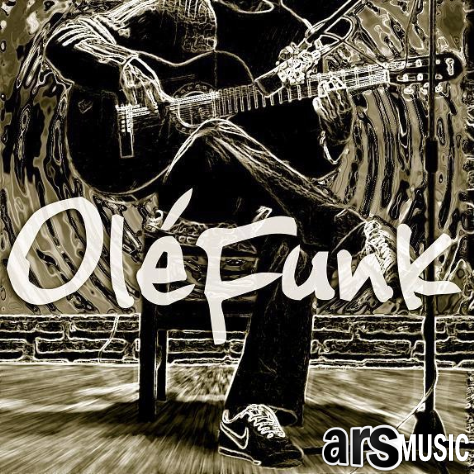 This is OleFunk once more and a rocky/funky piece called "Para No Ir Al Infierno" ('So as not to go to Hell')
.
9 "Para No Ir Al Infierno" (3:47) by Olefunk from the album "Olefunk"
.
.
.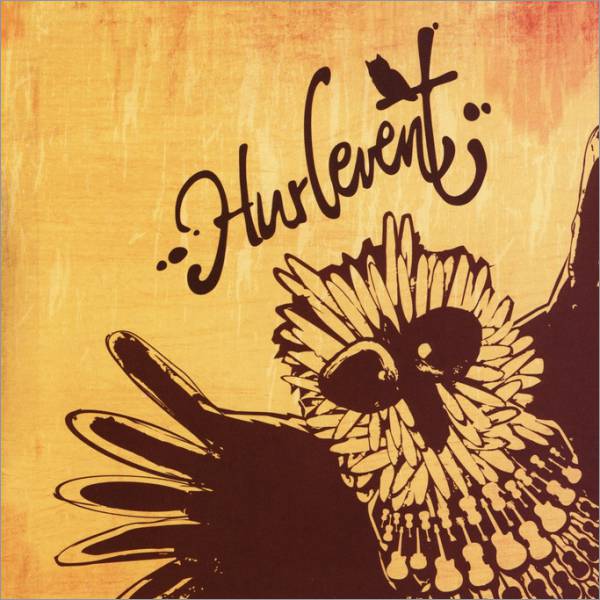 I've been playing quite a bit from Canada recently and I'm going to introduce another four artists today, starting off in a fairly traditional mode with a Quebecois folk from French-speaking Quebec province.
This is the flute and fiddle fronted quintet Hurlevent and a lovely track called "L'Aurore du Jour"
10 "L'Aurore du Jour" (2:41) by Hurlevent from the album "Amerix Artists"
.
Sticking with the French-speaking Canadian theme - here's something not traditional quebecois!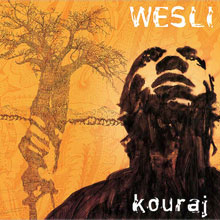 Originally from Haiti the award-winning Montreal-based musician Wesli is riding high at the moment.
This is a piece of Haitian-Canadian reggae by the name of "Doudou".
11 "Doudou" (4:19) by Wesli from the album "Amerix Artists"
.
[CONTINUOUS]
.
12 "Andy's Ride" (2:36) by Kleztory from the album "Amerix Artists"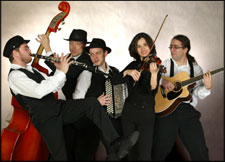 You just heard the Canadian Klezmer band, Kleztory - and a track called "Andy's Ride".
.
.
.
.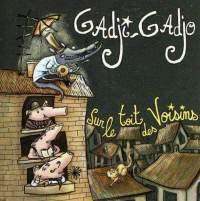 And to keep in a similar mood this is the Klezmo-Tzigane sextet Gadji-Gadjo concluding my Canadian corner of the show with a sort of Jewish-Gypsy mash called "Sher Evreiskii Nardnii Tanets" (which means something, something, something 'Dance'!)
13 "Sher Evreiskii Nardnii Tanets" (3:04) by Gadji-Gadjo from the album "Amerix Artists"

[CHANGE CDs!!!]
[Don't forget you're listening to WBUK . . .]
Remember this is my last programme before early September - I'll be back on air, all things being well, on Wednesday 7th September.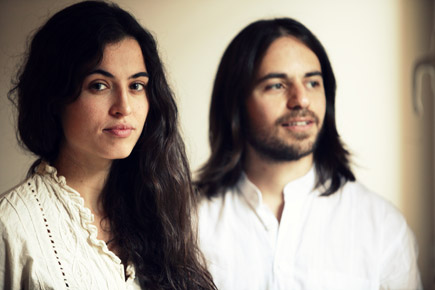 I'm going to go back to Catalunya now for a couple of tracks and this one is a rather sparse but beautiful piece by the artist Ravid Goldschmidt - who left his native Israel to study the world's newest acoustic instrument, the hang drum.
Sounding like a sort of softer, more ethereal steel pan and played with the finger tips Ravid plays the hang accompanied on vocals by the brilliant Spanish cantaora Sílvia Pérez Cruz (who I was blessed enough to see last year with her own amazing all-female flamenco group Las Migas).
This track is called "Loca" (Crazy)
(1) 14 "Loca" (5:19) by Ravid from the album "Ravid Hang" (QE Records)
[CONTINUOUS]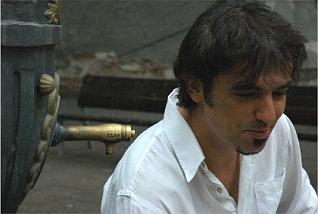 (2) 15 "Tan Alta Com Va La Lluna" (1:06) by Carles Dénia I La Nova Rimaire from the album of the same name
That was a very short Catalan track called "Tan Alta Com Va La Lluna" by Carles Dénia I La Nova Rimaire from the album of the same name, played as a contrast to the voice of Silvia Perez Cruz in the previous number.
OK change of feel and pace now.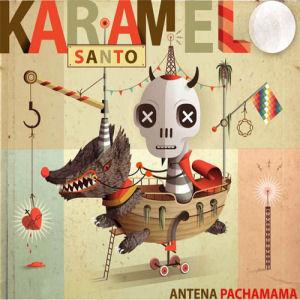 Time to fly over to South America now and in particular to Argentina.
This is by Karamelo Santo who I've played before on the show and it's a remix by Fede Flores of a track called "Han Matado A Un Niño" (They've Killed a Child).
(3) 16 "Han Matado A Un Niño (Fede Florez remix)" (4:12) by Karamelo Santo
.
[CONTINUOUS]
.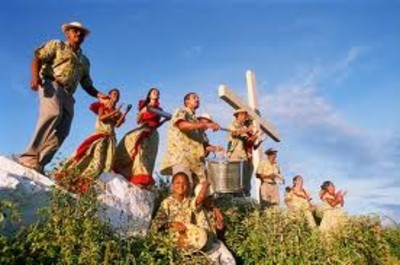 (4) 17 "Galinha Zabele (Tumi remix)" (2:21) by Cumba Mela Collective
That was the Cumba Mela Collective and a little slice of Brazil remixed by Tumi and entitled "Galinha Zabele".
And if that didn't get you bouncing up and down in your seats, then this next one should.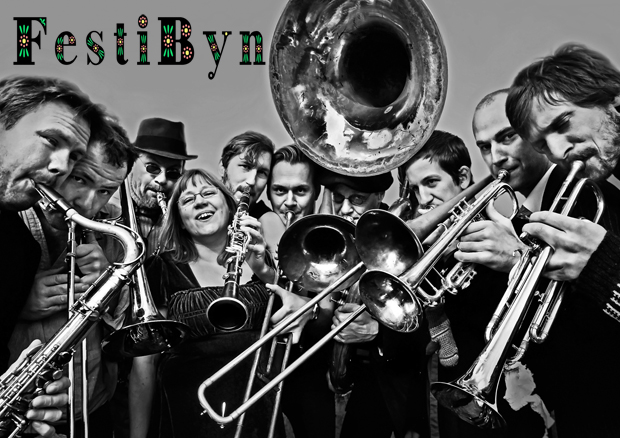 The balkan band FestiByn and a track called "Dönme Bana Sevgilim"
.
(5) 18 "Dönme Bana Sevgilim" (3:16) by FestiByn from the album "FestiByn"
.
.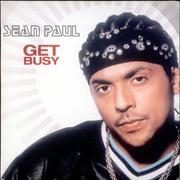 Any sexy ladies in the mood for some Balkan Dancehall Mashup?
OK, here's DJ Supersonico and the Sistema de Sonido Urbano with "Get Busy".
Turn your speakers up peeps - but just watch out for Tarzan!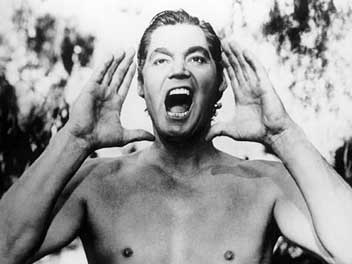 Don't say I didn't warn you!
.
.
.
.
(6) 19 "Get Busy" (3:22) by DJ Supersonico - Sistema de Sonido Urbano
[CONTINUOUS]
(7) 20 "Lourinha Americana (Criolina Remix)" (2:48) by Criolina Remix
[CONTINUOUS]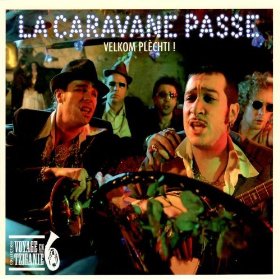 (8) 21 "Balkanski Bal (Bucovina rmx)" (3:10) by DJ Supersonico
OK, that was three in a row. You just heard DJ Supersonico and the Bucovina remix of "Balkanski Bal"; before that was the Criolina remix of "Lourinha Americana" and before all that DJ Supersonico and "Get Busy".
.
.
.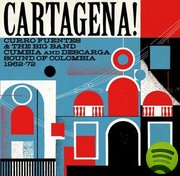 Don't know about you but I fancy finishing off the show with some Old Skool Colombian dance music from the 60s and 70s - all from the great Soundways label.
First up is El Gran Romancito Y El Super Combo Curro from the album "Cartagena!" and we're off to "Honolulu"!!
(9) 22 "Honolulu" (4:51) by El Gran Romancito y El Super Combo Curro from the album "Cartagena!" (Soundways)
.

And with the help of Michi Sarmiento y sus Bravos we're going all the way from Honolulu to "Hong Kong" from the album "Colombia!"
(10) 23 "Hong Kong" (3:53) by Michi Sarmiento Y Sus Bravos from the album "Colombia!" (Soundways)
Last up is the Latin Brothers and from the same Soundways album "Colombia!" and a classic track - "La Patrona de los Reclusos".
(11) 24 "Patrona De Los Reclusos" (6:13) by The Latin Brothers from the album "Colombia!" (Soundways)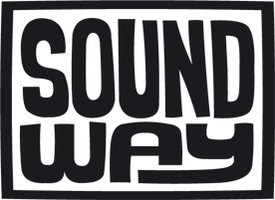 1