It's Jazz, Jim, but not as we know it!
Tagged with: World Music Glyn Phillips Ayanna Truthfully Ida Kelarova Desiderius Indies Scope Roma Jazz Gypsy Romska Balada Tomas Kaco Skampova Kuarteta ARC Music Re-Orient Undiscovered Time Baluji Shrivastav Linda Shanovitch Chris Conway Charlie McMahon Gondwana Didj
Some interesting albums have come across my desk in the past few weeks with, to a lesser or greater degree, an element of jazz within them.
"Powerful, poignant, great integrity"
The first is singer/composer/ace cellist Ayanna's EP "Truthfully" (AWJ001) which is simply sumptuous and gorgeous - it somehow operates in the territory beyond jazz and soul where beautiful music is just beautiful music. Powerful, poignant, great integrity. Highly recommended. Contains her skin-tinglingly idiosyncratic version of "Roxanne" (yes, that one!).
Here's a link to my full, in-depth review of the EP: http://www.worldmusic.co.uk/ayanna_truthfully_cd_review.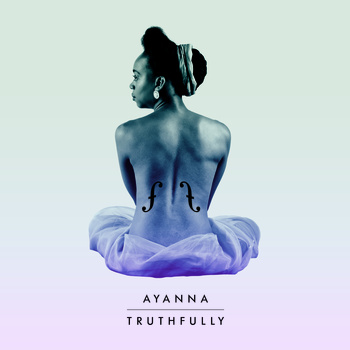 Check it out.

And if that doesn't sell it to you then check out my review of her recent concert at Birmingham Town Hall (http://www.worldmusic.co.uk/ayanna).
Catch her while you can. (For more info: www.ayannamusic.com).
And if I haven't already exhausted my stock of hyperboles, then let me sprinkle a few more over the next artist.
I already mentioned the Czech Romany singer Ida Kelarova a a few weeks ago and her collaboration with guitarist Desiderius Duzda and his band Jazz Famelija on the album "Sunen Savore" (Listen Everyone) (MAM509 / 2012 Indies Scope) featuring special guest the Serbian accordionist Lelo Nika.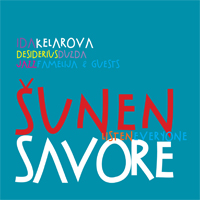 I'll just repeat what I put then: "Really beautiful music - sort of bossa meets gypsy meets jazz - very mellow but really gets under your skin without forcing itself - had it on repeat play for ages last night. … sumptuous. quivering, heart-string tugging accordion …" .
"percolates into the aquifer of your soul"
Ida and Desiderius take jazz in one hand and Roma music and traditions in the other and breathe new life into both of them. It's really impressive stuff. The kind of music that seeps into your skin and percolates into the aquifer of your soul. Love it. Love it. Love it. I'm just an old romantic at heart sometimes, I know, but the world would be a poorer place without music like this to pour out like a healing balm over bruised and broken hearts.
Well, I still stand by all that. But interestingly last week, by sheer coincidence, I unearthed some more Ida Kelarova buried deep in my archives on an album entitled "Romska Balada" (Roma Ballad) on the Indies Scope Records label from the Czech Republic and released in 2010.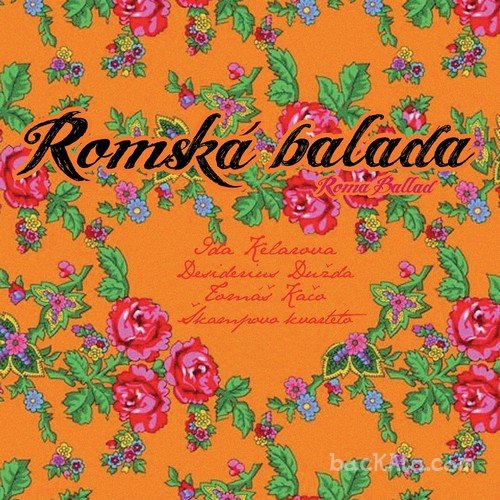 Here she's teamed up again with Desiderius Duzda (on vocals), but this time with the assistance of Tomás Kaco on piano with backing from the Skampa String Quartet and some guest vocalists (including Lukás Horvath) on an album of Gypsy Ballads. So there's no bossa and the jazzy influences are less obvious, but there's still an underlying jazz sensibility. However, the lushness quotient is raised significantly and the tender, aching, melancholy is plumbed to the depths. Even as I listen to it right now all my hairs are standing on end and I'm covered in goosebumps. And it's not all about Ida's voice either - Desiderius's vocal chords have that quality too. Gorgeous. Love the duets and vocal ensemble tracks too.
The album is written and recorded so that each song runs musically into the next one (they are divided up as separate tracks though), so that the overall effect is one long musical journey, a rollercoaster of emotions. Track titles such as "Mama", "I'm Dying", "My God", "Brother", "My Daughter", "Our Children", "Hear Me Out God", "I Love you So Much", "Why" and "My Love" give you a feel for the subject matter.
"unashamedly romantic"
But don't let that put you off even if you're at all afraid of the power of emotion. We might be British but we're still human after all! This is unashamedly romantic music, often sad, but always from the heart - there's not a hint of cheesiness anywhere.
The sleevenotes state "When a Roma's wife died, though sad, he could not cry. The doctor warned, that he must weep or his very heart would die. But crying caused too great a pain so he sang with all his heart… and his heart was fine again". If you like Fado or Tango, then you'll definitely love this.
The sleeve notes also portray the album as 'Contemporary Roma Music Creation' and that's pretty accurate. Don't get me wrong, I really enjoy a lot of the new Gypsy collaborations as well as the remixes and mashups (although there's a lot of dross out there too), but it's just so refreshing to see someone use the fabulous heritage of the European Roma and take it in a different direction. Both albums highly recommended. (www.indies.eu and www.kelarova.com)
Well, I've written loads already and only covered three albums . . . In the words of Gardeners' Question Time's Eric Robson "onwards and upwards".
Long-time world music specialists ARC Music have sent me through a couple of albums from their bottomless catalogues. The first is called "Undiscovered Time (Indian World Music Fusion)" by the band Re-Orient (EUCD 2371). The trio consists of multi-instrumentalist Baluji Shrivastav and singer-songwriter/poet Linda Shanovitch alongside another multi-instrumentalist (and uber-prolific album releaser - 80 to date), Chris Conway.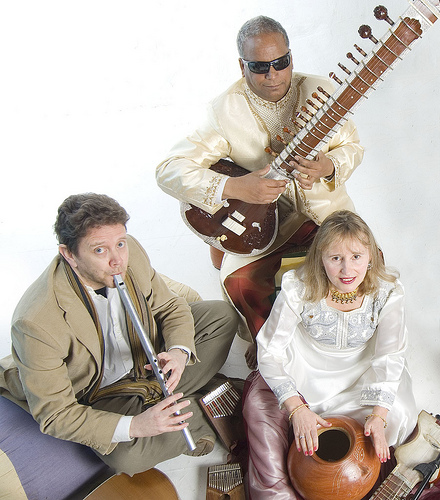 The album is a fusion of world musics with influences from both Indian classic and Indian folk, the Balkans, Bossa, the Celtic world, and assorted jazz balladry and other flavours. So often these sorts of fusions can become messy and fall between the cracks, but this is a very interesting, very listenable album.
Each member has contributed their own compositions to the 10 tracks on the CD (three by Chris, three by Linda, two by Baluji and a couple of joint works) and as you'd expect they tend to each emphasise different facets of the fusions. Baluji draws more from the raags and the classical Indian music tradition, Linda's from jazz and ballads and poetry with a sparser and more reflective nature, whilst Chris tends to have a more overall balanced fusion of flavours spent from years of experimenting with ingredients and fiddling with menus in the world music kitchens.
I must admit to having a connection to Chris Conway since we used to play together in the mid-90s as part of the Sabri Ensemble (an Indo-Jazz fusion band) although our paths have never crossed since. So, 'Hi Chris' and it's nice to know you're every bit as talented as I remembered!
With instruments including sitar, dilruba, surbhabar, tabla, naal, gopichand, darbuka, piano, keys, tin whistle, low Irish whistles, and 9-string electric and acoustic guitars, theremin, swarmandal, nattuvangam, bodhran and a variety of vocal styles there's a lot to listen out for here. There are also sporadic appearances by special guests Eric Junkes on saxes and Andy Platt on bass.
It's difficult to accurately describe the music, so I'll just try and give you a flavour of what I'm hearing. These are just my impressions.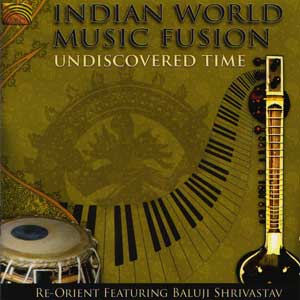 Global Reunion feels like the soundtrack to a film and is an uplifting theme to introduce the disparate members of the band as they re-unite for this new album. Brave Boy is more of a straightforward midnight jazz ballad, real torch-song stuff for the end of the night when the audience have all gone… Very sad lyrics, deepened further by Junkes's weeping sax and Baluji's mournful dilruba. Portrait of a Swan is a fairly straight meeting of jazz and Indian tarana in Raag Hansadhwani mode featuring the sax and sitar. The Gift of Time is a form of Indo-Irish ballad and Dangerous Ground a slow bossa with flamenco undertones featuring a solo on the strange sounding gopichand (a one string plucked instrument).
Celebration cracks along in a joyous vein with elements of Brazilian nordestino pifano music set against Indian bols, kalimba, crows, monkeys and a global background of sounds. Tides is another meditative piece featuring Linda's words and vocals and the rather otherworldly sounds of the theremin, gentle ostinatos and the sound of the waves. The Long Summer is a piece inspired by Balkan music in ⅝ time yet is more akin to Brazilian jazz in the vocals. Celestial, which draws inspiration from the Bhagavad Gita, is as spacy and ethereal as the name implies, whilst Garland of Light is a floaty collective improvisation utilising their three very different vocal sounds.
"one to listen to and then listen again..."
Interestingly, the whole album hangs together surprisingly well, given the amount of influences, the plethora of instruments, the different backgrounds of the members and the highly collaborative nature of the work. It's not an easy thing to pull off. We're often used to the concept of a dominant musician or producer having an idea and dragging everyone else along in the direction they want (sometimes necessary to bring a vision to life), but that this album works as well as it does I can only attribute to Re-Orient's ability to really listen to each other, support and co-create. After 20 years I suppose they've got the right fusion after all. This is one to listen to and then listen again... (More info on Re-Orient from www.baluji.com, www.chrisconway.org and www.arcmusic.co.uk).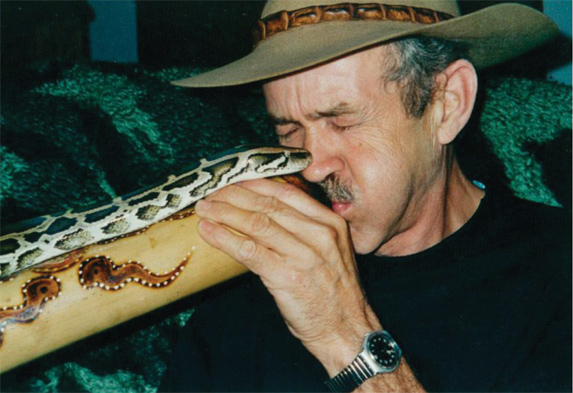 The other album from ARC Music comes from Australia and is by Charlie McMahon and Gondwana and is called "Didj Heart" (EUCD 2370). To be honest it's not really my thing, so I'm not going to comment one way or another on it as what doesn't float my boat, might well rock yours. There's rarely such a thing as 'bad music', just music you haven't been able to appreciate yet. If you like didgeridoo fusion music then check it out. Maybe I just need to go walkabout and get my head around the style. (www.arcmusic.co.uk)
Well there we go for this blog. How on earth do I do it? Every time I sit down I tell myself: "just a few words on each one; don't get carried away". Nah, can't be done - I've too much to say! Time for tea, I think! Tomorrow, I really will keep it brief . . . !
Glyn Phillips (WorldMusic.co.uk) - Wed 2nd May 2012

Late-March Round-Up (29/3/12) - Fonseca, Folk, Finns & Flu
Tagged with: Glyn Phillips Blog World Music worldmusic.co.uk Roberto Fonseca Ida Kelarova Desiderius Duzda Lelo Nika Indies Scope Poletime? Aulaga Folk A Menos Cuarto Armando Records Urban Folk Quartet Off Beaten Tracks Kardemimmit Introducing World Music Network
Well, after 3 days supine and pretty much comatose in bed with the worst dose of 'man-flu' and eyeball-ache I've had in years and unable even to look at a light source, let alone a computer screen, I'm back on the digital treadmill and trying once again to catch up with the endless river of music that washes through my door . . .
Looking forward to reviewing Roberto Fonseca and band live at Birmingham Town Hall this Sunday (1st April) - an 8-piece stripped-down version of the 15 -piece album band, including Africans Baba Sissoko on percussion and Sekou Kouyate on kora against a fabulous Cuban band. Oh, yes, it's going to be a good one!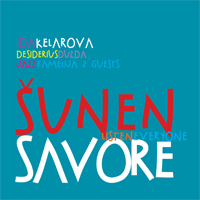 Just been sent some fabulous Roma Jazz from the Czech Republic featuring Czech and Slovak Roma musicians headed up by singer Ida Kelarova and guitarist Desiderius Duzda and the band Jazz Famelija.
The album's called "Sunen Savore" (Listen Everyone) on the Indies Scope label (MAM509 / 2012 Indies Scope - EAN: 8595026650923) to be released on 6th April 2012.
Really beautiful music - sort of bossa meets gypsy meets jazz - very mellow but really gets under your skin without forcing itself - had it on repeat play for ages last night. And can I point out the sumptuous, quivering, heart-string-tugging accordion of Lelo Nika . . .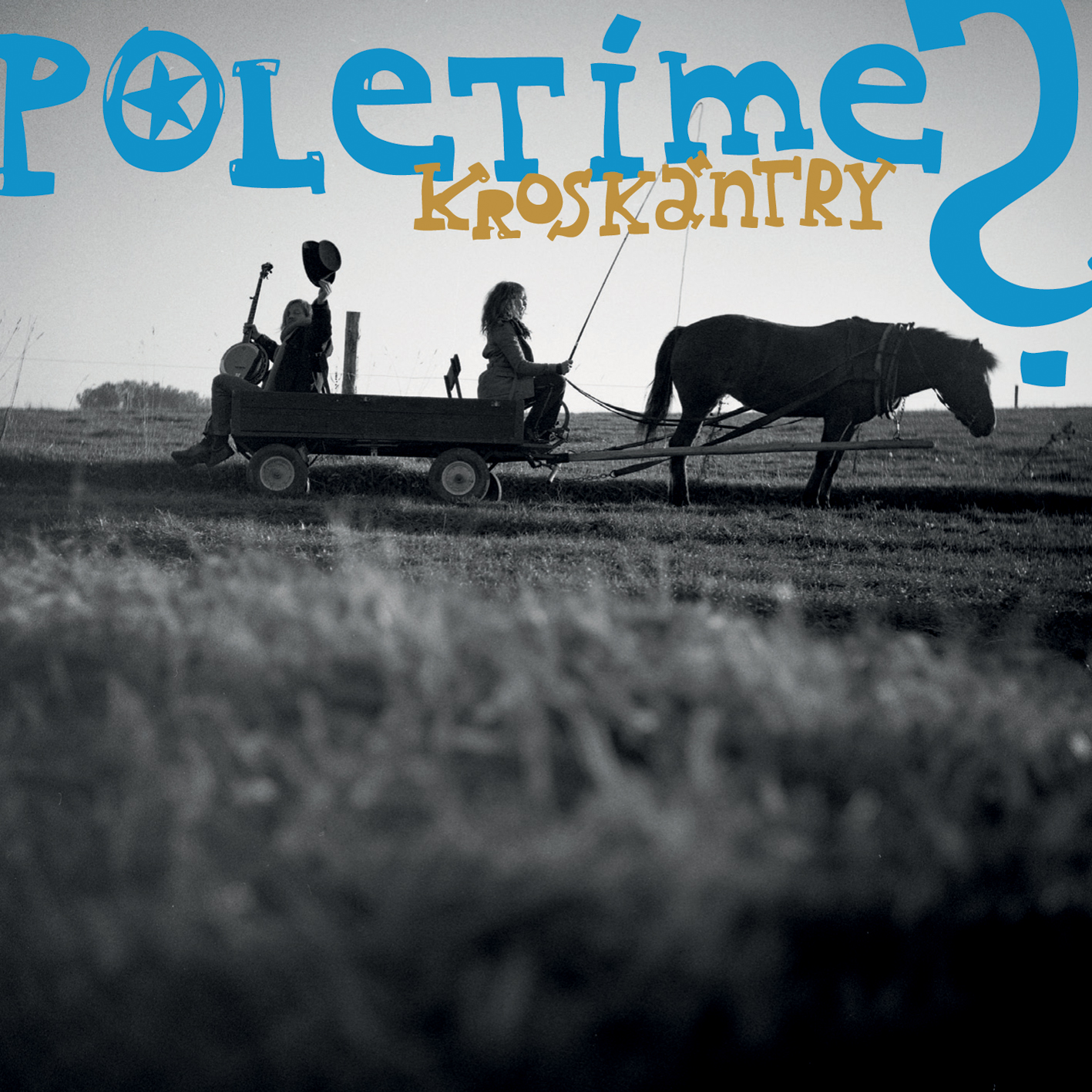 Also from the same label Indies Scope, and already released is something quite different: Polish Country and Western. No, don't laugh! Seriously. And it's not bad either - it's fairly tongue-in-cheek and mixed up with punk and pop elements. The band is called Poletime? and the album (MAM505 - 2012 Indies Scope) is called "Kroskantry" (cross-country - get it?).
The young band from Brno have a 'banjo-punk' ethos and bags of humour even if you don't speak Polish (and trust me, I don't). If you do, you might pick up on the lyrics "which are straightforward, poetic, yet slightly vulgar" according to their liner notes. It also states "they confirm their position of joyful band, full of brisk rhythm and melodic choruses." So now you know!
(info for Ida Kelarova and Poletime? via Indies Scope: www.indies.eu/en/)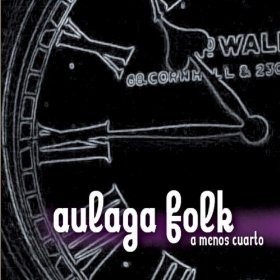 Before I succumbed to whatever damnable virus floored me, I was also checking out a couple of contemporary folk offerings. The first from Spanish band Aulaga Folk and their album/DVD "A Menos Cuarto" on Armando Records (ARD-123).
The album title means literally 'at quarter to' (as in being ready 15 minutes earlier than the agreed time) and refers to their perception of being in the right place at the right time.
The band pride themselves on rejuvenating the traditional folk of their region (the little known area of Extremadura) and mixing it with the Celtic traditions of Galicia and Asturias to the north and elements of rock, latin, jazz, etc. Their facebook link is here: www.facebook.com/pages/AULAGA-FOLK/236668229479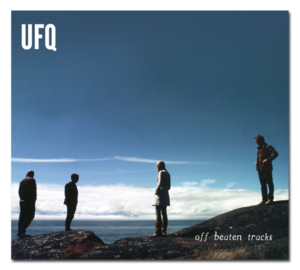 The other folk album comes from closer to home and is Birmingham and the UK's Urban Folk Quartet. This is called "Off Beaten Tracks" and was largely written whilst on the road during their 2011 tour of Europe and North America playing a mixture of venues from 30,000 strong festivals to small coves (many off beaten tracks, I shouldn't wonder).
The 'off beaten tracks' theme really suits their style of music, which although recognisably folk in feel and acoustic orientation sees them running free through the world's diverse musical genres like kids through a summer meadow. The music seamlessly weaves countless threads of varied styles into the whole - going from Celtic folk to reggae to arabic to jazz and elsewhere, almost in a single phrase at times.
It's all quite beautifully done and so natural (I nearly said organic then!) that it's quite easy to miss the plethora of worldwide folk reference points and just treat it as... well, music! No bad thing I suppose.
Their PR has them as "a dozen instruments and four voices coming together to craft a knockout show of globally–influenced, electrifying acoustic music". Yeah, I'll buy that.
Watch out for Frank Moon's quavering oud and soaring fiddle aviatics from Galicia's Paloma Trigas and England's Joe Broughton - all topped of with Tom Chapman's rattling cajón.
The album is described as: "a travelogue of musical snapshots from the road - compositions dedicated to Spanish bus rides or The Vancouver Island coastline, for example - and a collection of highlights from the set that had people dancing the night away at festivals from The Bay of Biscay to edge of The North Pacific."
There you go, does what it says on the tin! For more info check here: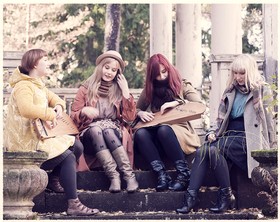 Also been listening to some quite beautiful contemporary Finnish folk from the female vocals-and-kantele quartet: Kardemmimit and their album "Introducing Kardemimmit" on World Music Network. Very chillaxed...
(www.kardemimmit.fi/en/biografia.html)
And if you fancy some mad, mad, but totally brilliant Pakistani jazz - you can't do much better than Sachal Studio's remake of Paul Desmond's "Take Five" (part of their homage to Dave Brubeck). Stunning! I'd first heard it some months ago, but came across it again yesterday and thought it was too good not to include here:
Massed violins and cellos backing some fabulous sitar, acoustic guitar and crazy, crazy tabla-playing . . . Bliss!
OK, gotta go. As ever I start off thinking "I'll just jot a few sentences and thoughts down" - and, as ever, my mind runs away with itself, leaping through those meadows of musical wildflowers into the late afternoon sun . . . What's a man to do?
Glyn Phillips (WorldMusic.co.uk) - Fri 30 March 2012
1