WorldBeatUK (19th Show) - Broadcast Notes (6/7/11)
Tagged with: WorldBeatUK Glyn Phillips Colombiafrica Professor Elemental Zeca Pagodinho Zulu 9.30 Lisandro Meza Etubom Rex Williams Strut JuJu Ikebe Shakedown Shazalakazoo Slamboree Goy Karamelo Tommy McCook Letta Mbulu Supa Bassie Joe Claussell Nuyorican Soul Tea Sea
WBUK19 (6/7/11) - SHOWNOTES
1 "Intro-Mat" (1:47) by Matchatcha from the album "Nyekesse" (Melodie)
Hi there, you're listening to WorldBeatUK on Rhubarb Radio, transmitting around the world from the Custard Factory in Digbeth, Birmingham - all done through the magic of digital technology. Such times we live in! My name's Glyn Phillips and for the next two hours I'll be playing you my own idiosyncratic collation of the best in world music from around the globe; from the past and present - and looking toward the future.
This week it's all about the soul and the funk, the grist and the groove - and there's a definite African and Colombian flavour to much of tonight's sonic banquet. So, just grab hold of yer eating irons and get stuck into the musical feast that awaits you . . .
In fact this week's show is slightly different from normal - there's very few new releases this time, so I thought I'd rustle through some interesting oldies, almost-newies and the 'ones that got away' - and in doing so I've managed to dig up some seriously funky-ass grooves to get you shaking yer tushes to!
But let's not rush it, we'll just put the pot on to boil, gently warm up the pan and put the pulses in to soak. You can't rush good food. We'll just get you nicely simmered up for the first part of the show and, indeed, first up is the point where the South American country of Colombia (bordered by the Pacific Ocean, the Caribbean Sea and the Amazon Jungle) meets Africa (culturally speaking anyway).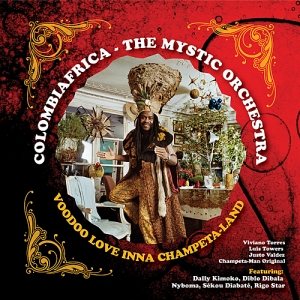 Colombiafrica - The Mystic Orchestra is a project that takes some of the best afro-colombiano musicians Viviano Torres, Luis Towers and Justo Valdez and teams them up with African musicians such as Dally Kimoko, Nyboma, Sekou Diabaté, Rigo Star and the brilliant Diblo Dibala (who, incidentally is the man behind my theme music for this show!). The album is called "Voodoo Love Inna Champeta-Land" and this track is called "No Habla Na'" (Don't Say Nuthin'!)
2 "No Habla Na'" (4:43) by Colombiafrica - The Mystic Orchestra from the album "Voodoo Love Inna Champeta-Land" (Riverboat Records/World Music Network)
Well, that was all rather splendid, don't you think? Professor Elemental certainly thinks so!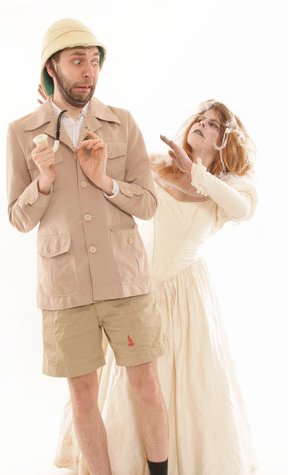 3 "Splendid (Tom Caruana remix)" (3:02) by Professor Elemental from the album "More Tea (Remixes)" (Tea Sea Records)

Yes that was the wonderfully eccentric Englishman Professor Elemental and a track from his recent album "More Tea (Remixes)" called "Splendid!" - check the video out on YouTube if you can, and remember you can get his tracks direct from his website:
And if you're listening Prof, hope the baby's coming on a treat! And stay tuned for more Elemental eccentricity later on in the show!
Last week I had a little bit too much to say (as usual!) so unfortunately I ran out of time and had to drop a track from my playlist. Well don't say that I don't try and put things right straightaway. Here's that track a great feelgood samba tune called "Vai Vadiar" by the great Zeca Pagodinho from his album "Sem Limite". Goza os meus amiguinhos!
4 "Vai Vadiar" (4:07) by Zeca Pagodinho from the album "Sem Limite" (Universal Import)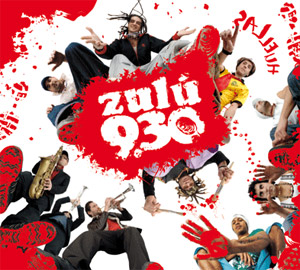 OK, let's nip across to Barcelona for the first of two visits tonight. This is the home of the really talented Spanish band Zulu 9.30 who are amongst the current wave of European mestizo music - a style that often mashes up latin, Jamaican, flamenco, folk, jazz, rock, punk and, well, all kinds of stuff into a danceable world groove. It's all grist to the mill! This is from their album "Huellas" (which means 'footprints') on the Kasba label and is a salsa-based piece called "Te Llevo Conmigo" (I'm taking you with me!).
5 "Te Llevo Conmigo" (3:36) by Zulu 9.30 from the album "Huellas" (Kasba)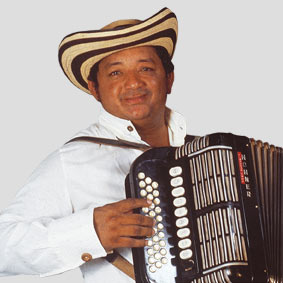 And that sets us up nicely to go back over to South America for a lovely slice of 1980s cumbia from the great accordionist Lisandro Meza - probably the first cumbiambero I ever came across when I first pitched up on the shores of South America over a quarter of a century ago. What a great sound he has. So slap on the sombrero, sharpen your machete and mount up your burros because Lisandro is taking us to meet "Las Africanas" . . .
6 "Las Africanas" (2:18) by Lisandro Meza from the album "Lisandro's Cumbia" (World Circuit)
[CONTINUOUS]
7 "Illusion de Amor" (4:13) by Los Chapillacs (Listen Recovery RENZ mix)
First you heard the sound of Colombian cumbia from accordionist Lisandro Meza and that was followed by psychedelic 1970s Peruvian chicha music (which is based on cumbia) by Los Chapillacs subtly remixed by Listen Recovery RENZ.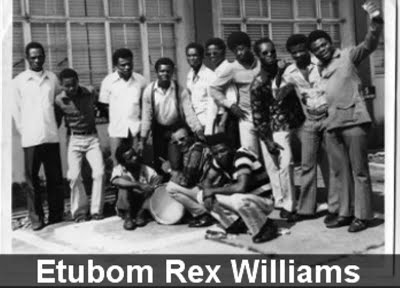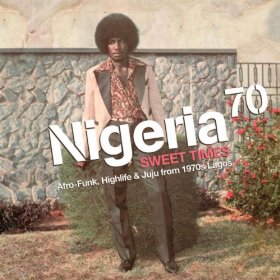 Let's follow that with some more old school sounds - this is from a wonderful recent compilation of old Nigerian tunes from the 1970s.
The album is on the Strut Records label and is called "Sweet Times…"; from that is this sublime slowburner "Ama Mbre Ewa" by Etubom Rex Williams & His Nigerian Artistes. Just kick back and let this one flow over you . . .
8 "Ama Mbre Ewa" (5:38) by Etubom Rex Williams & His Nigerian Artistes from the album "Sweet Times" (Strut Records)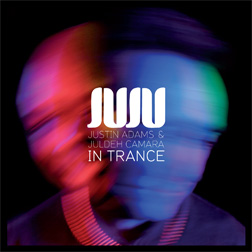 Wasn't that good? Very trance-like feel - and talking of which this next track is from a recent album on Real World Records called "In Trance" by the Anglo-Gambian duo of Justin Adams and Juldeh Camara.
And please note Justin and Juldeh will be performing right here in Birmingham the day after tomorrow at the mac, in Edgbaston, in the open air arena. That's going to be a real treat indeed! I saw them a couple of weeks ago down in Devon at the HOME Festival doing an acoustic set - a real mindblower!
Juldeh is from Gambia in West Africa and is a real virtuoso on the ritti or nyanyeru (the traditional one-string fiddle of West Africa). Doesn't sound very inspiring? Trust me, this guy really knows what he's doing! Amazing licks and he can make it sound like lots of different instruments too - all on just ONE string and no fretboard!! He also sings really well and has real presence.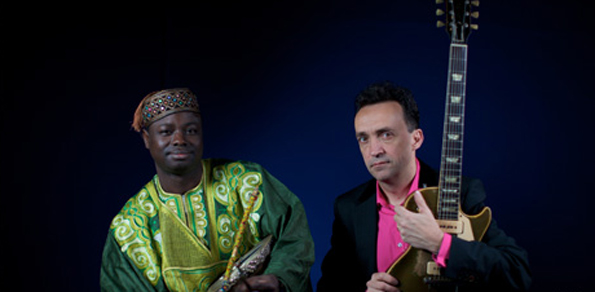 Justin's no slouch either - he's served time with Jah Wobble and has also produced and co-written with Robert Plant. Justin plays some mean blues guitar and banjo and sings too.
If you want to hear where the blues comes from, where the Gambia meets the Mississippi, where West Africa meets the Celtic World, then check these guys out. Highly recommended!
So that's this Friday at the mac (7.30pm and the support band is the African Roots Fusion Band)
OK, so here's a taster for that - a laidback bluesy piece called "Halanam"
9 "Halanam" (7:09) by JuJu (Justin Adams & Juldeh Camara) from the album "In Trance" (Real World Records)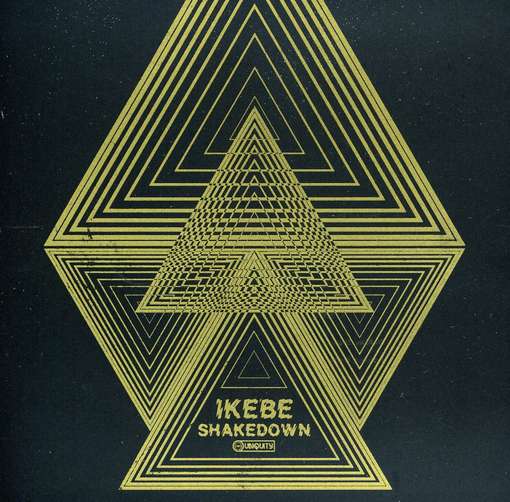 So, from the ethereal sound of the one-string fiddle to the simultaneously 'in-yer-face' but 'so-laid-back-it's-almost-horizontal' sounds of afrobeat-funk band Ikebe Shakedown from Brooklyn, New Yoik! Love their sound!
And that cowbell! That's exactly how I'd play it too . . . Hmmmm! Not so much 'music in the key of life' as 'groove to the universal pulse'.
This is the "Kumasi Walk" from their album also called "Ikebe Shakedown" on the Ubiquity label.
10 "Kumasi Walk" (4:42) by Ikebe Shakedown from the album "Ikebe Shakedown" (Ubiquity)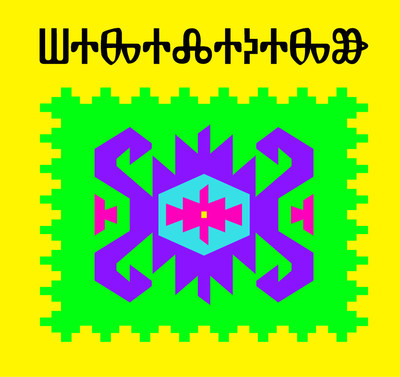 OK, WAKEY-WAKEY!! Balkanbeat madness to the max! This is "Marock" by Shazalakazoo.
11 "Marock" (3:54) by Shazalakazoo
[CONTINUOUS]
.

12 "Moon Monkeys" (1:15) by Professor Elemental from the album "More Tea (Remixes)" (Tea Sea Records)
[CONTINUOUS]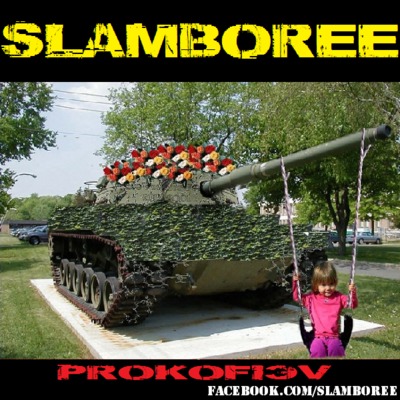 13 "Prokofiev" (3:20) by Slamboree
I bet that cleared yer sinuses out! OK first of all in that little medley you heard a modern piece of Balkanbeat madness from Shalakazoo followed by a little interlude of Professor Elemental lunar monkey business and then, no it's not those tossers from The Apprentice - it is of course the Russian genius Prokofiev's "Dance of the Knights" from Romeo and Juliet - given a peculiarly British Dubstep treatment by Slamboree, a collective that includes Rhubarb Radio and Birmingham's very own DJ Marc Reck (AKA DJ Narrative).
.
So in true WorldBeatUK fashion, from the ridiculous to the sublime...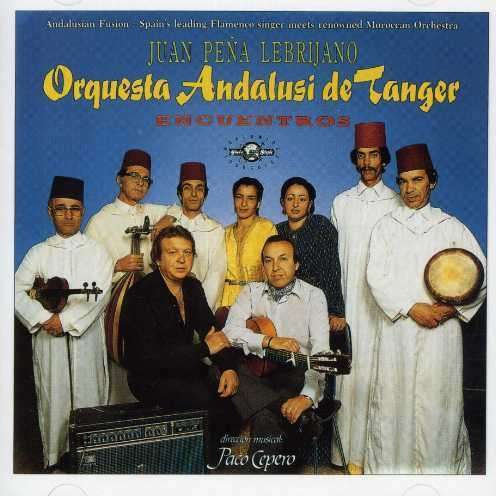 From the 1980s a glorious fusion of Andalusian flamenco with a Moroccan orchestra - Juan Pena El Lebrijano and the Orquesta Andalusi de Tanger.
I first bought this album "Encuentros" on vinyl and fell in love with the album sleeve, the rather dapper looking silk-cravatted Paco Cepero on guitar, the open-shirted, medallion-chested singer Juan Pena El Lebrijano both seated in front, and behind them two Moroccan women and five blokes in neck-to-ankle pure white shifts and - joy of joys - each one wearing a red fez! It was better than a Tommy Cooper convention!
Aah, but you think I jest too much methinks! Let me tell you however the music is fabulous! Here's the opening tune from the album. It's called "Vivir Un Cuento De Hadas" (living a fairytale) and I think you'll see what I mean
14 "Vivir Un Cuento De Hadas" (5:08) by Juan Pena Lebrijano and the Orquesta Andalusi de Tanger from the album "Encuentros" (Ariola)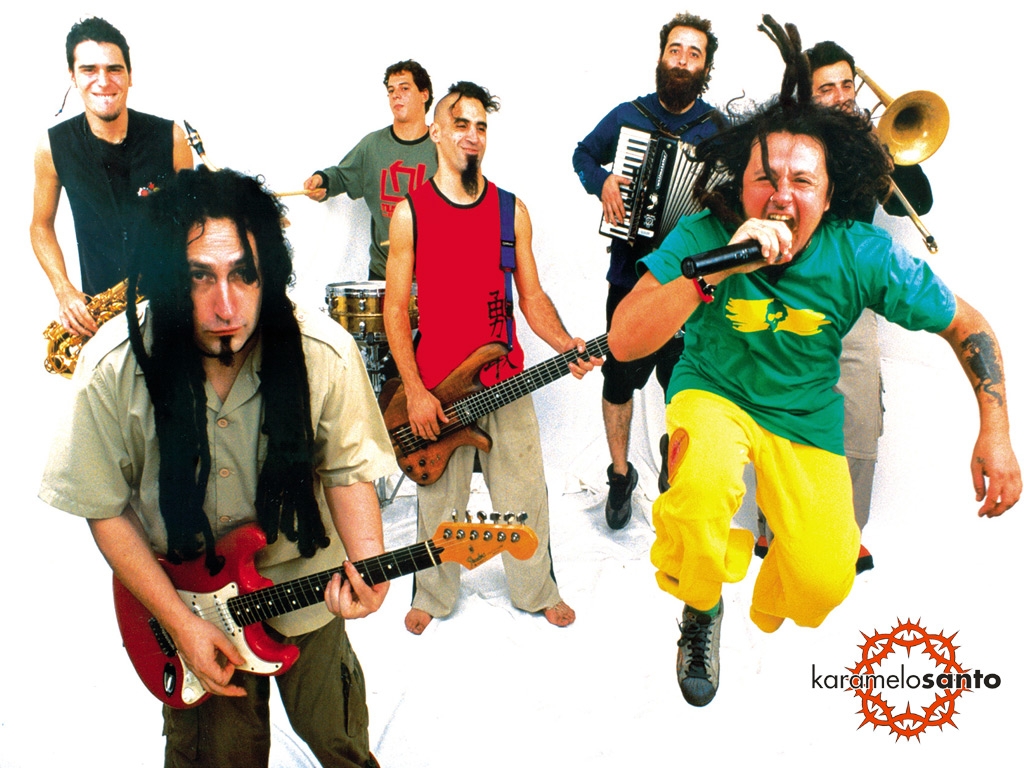 [CHANGE THE CDS OVER!]
Wasn't that sumptuous! Ok, let's take it up again a notch. This is a cumbia-based track with a reggaeton feel and andean folkloric overtones mixed with hip-hop; originally written by the Argentine band Karamelo Santo and featured in the Latin American film "Caño Dorado"; here it's remixed by Goy Karamelo (now a solo musician). I'm really loving some of the stuff that's been coming out of Argentina recently and this is no exception. "Que No Digan Nunca"
(1) 15 "Que No Digan Nunca" [Ends at 3.48] (4:03) by Karamelo Santo (Caño Dorado film music - remix by Goy Karamelo) from the album "Mi CD"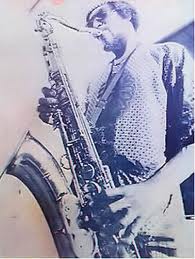 [BEWARE: Ends at 3.48!!]
OK, two in a row now; same song but for some reason with different names. I'll tell you after, what the details are, but if any of you say Lily Allen I'll never talk to you again!
(2) 16 "Reggae Merengue" (2:16) by Tommy McCook & The Supersonics
And now another version . . .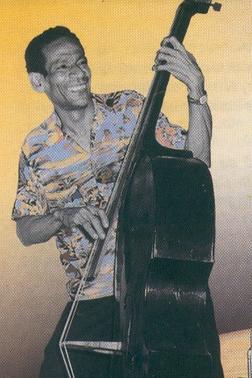 (3) 17 "Cójeme La Caña" (3:00) by Pedro Laza Y Sus Pelayeros (Mixticius)
So, first one was an old version by Jamaican saxophonist Tommy McCook and the Supersonics called - for some bizarre reason on the version I've got - 'Reggae Merengue' (although it's obviously a cumbia to me!) and that was followed by the Colombian bandleader Pedro Laza y sus Pelayeros and the same tune but called "Cójeme La Caña" - and that was a remix by Mixticius; you can find more of his work on Soundcloud.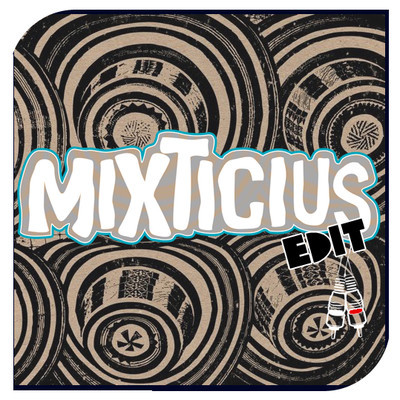 .
.
.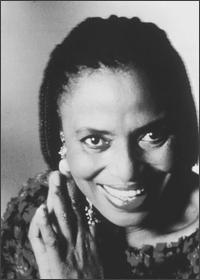 Well, a real treat now - I absolutely love this! From the "Gilles Peterson in Africa - The Soul" album this is South African singer Letta Mbulu and some tasty, tasty funk called "Mahlalela". Brilliant!
(4) 18 "Mahlalela" (4:45) by Letta Mbulu from the album "Gilles Peterson in Africa - The Soul" (Ether)
[CONTINUOUS]
.
.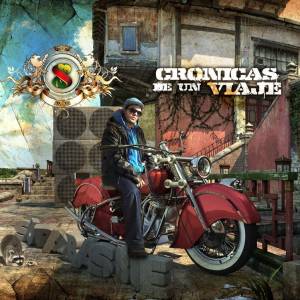 (5) 19 "Original Cumbiamuffin" (4:57) by Supa Bassie
Ha ha ha! Love that one!! That was reggaeman Supa Bassie from Valencia and a tune called "Original Cumbiamuffin" - a cumbia reworking of his hit "Original Raggamuffin" from the "Crónicas de un Viaje" album.
And since I'm in that remixing mood how about this little mashup from young Mexican mixer Outsider8301 - this is Sidestepper's groovalicious "Papaya" vs Wreckx-n-Effect's 1992 butt-wobbling "Rumpshaker", with a little MIA thrown in for good measure. You can start bouncing now ladies!
(6) 20 "Papaya vs Rumpshaker" (5:29) by Wreckx + M.I.A. vs Sidestepper (Oscar Outsider 8301)
[Talk over intro to next track]: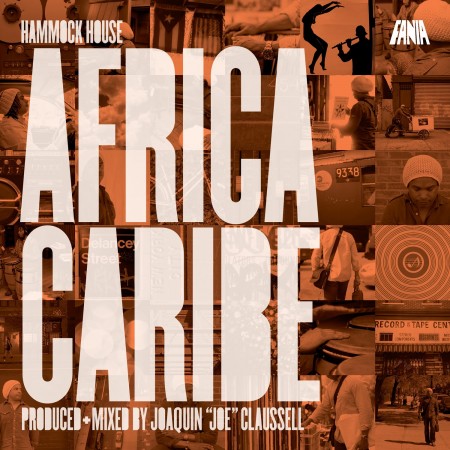 OK, we're definitely in the groove now, brothers and sisters! And time to lay this one on you. This is where latin meets soul, meets jazz meets funk. Eddie Palmieri is both a giant and a living legend in the annals of New York latin jazz and here his amazing "Mi Congo Te Llama" gets a very liberal deconstruction by Joaquin "Joe" Claussell from the brand new album "Hammock House - Africa Caribe" on the Fania label. 7 minutes of stone-solid groove, babies!
[BEWARE - LONG QUIET START!!]
(7) 21 "Mi Congo Te Llama" (Joe Claussell Remix) (6:59) by Eddie Palmieri from the album "Hammock House - Africa Caribe" (Código/Fania)
OK and that's the end of the show . . .
[SHOUT-OUTS TO ALL AND ANNOUNCEMENTS - reminder about Justin and Juldeh at mac]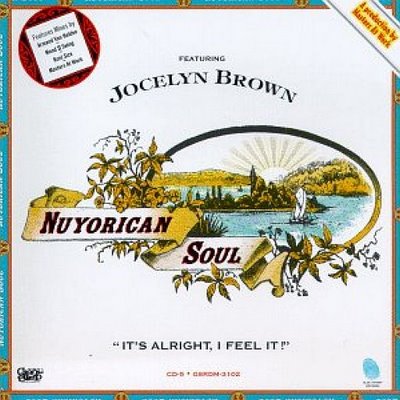 I said at the top of the show that tonight was all about the funk and the soul, the grist and the groove. Well, I've tried to give you that tonight and I hope you agree. If you don't feel so, then at least you should be able to with this final track.
This is the fantastic Jocelyn Brown and Nuyorican Soul and a track from the Masters At Work album "Nuyorican Soul". Turn up your speakers as loud as they'll go and say after me: "It's Alright, I Feel it!"
(8) 22 "It's Alright, I Feel It!" (3:22) by Jocelyn Brown & Nuyorican Soul from the album "NuYorican Soul" (Talkin Loud)
WorldBeatUK (15th Show) - Broadcast Notes (8th June 2011)
Tagged with: WorldBeatUK Glyn Phillips JuJu Frigg Kadialy Kouyate Gnawa Super Khoumeissa Doa Bonovo Balfa Brothers Timbalada Juçara Marçal Kiki Dinucci Luna Itzel Imam Baildi Goy Karamelo Poly Rythmo Rob Roy Ikebe Shakedown Mixticius Songhai Pedro Laza Strut Analog
WBUK15 (8/6/11) SHOWNOTES
1 "Intro-Mat" (1:47) by Matchatcha from album "Nyekesse" (Melodie)
Hi, this is WorldBeatUK, I'm Glyn Phillips and you're listening to Rhubarb Radio - coming at you loud and clear from The Custard Factory, Digbeth, Birmingham. Welcome to the show that brings the sound of a planet to your living room.
Lots of goodies on the show tonight, including: some classic world fusion from the 1980s - courtesy of Ketama, Toumani Diabate and Danny Thompson's Songhai project.
Notwithstanding: kora - a 21-string Senegalese harp, gimbri - a 3-string guitar and ritti - a one-string fiddle.
And how can you resist when Michael Jackson goes Cumbia, Pedro Laza goes Swing, and The Big Apple goes Afrobeat.
As well as all that we've got music from Beninese vodoun afrobeat maestros Orchestre Poly-Rhythmo's last album in 2010 and from their first ever album in 1973, Ghanaian afro-funk from 1977, remixed Greek rembetiko and Serbian hasaposerviko, Mexican waltz, Brazilian rumba & carimbó, samba-reggae from Timbalada, and some classic cajun from the Balfa Brothers.
Sprinkle all that with Medieval tales of Arthurian romance from Spain's celtic corner as well as contemporary Galician fusion, traditional Takamba music from northern Mali, Gnawa Sufi trance music from Morocco, and some Nordic fiddling and you've got the basis of tonight's show.
However, I'm going to kick off with a band I played last week called JuJu which includes English guitarist/composer Justin Adams (who amongst other things was a member of Jah Wobble's Invaders of the Heart, produced Tinariwen's first and third albums and co-wrote Robert Plant's 2005 album) along with the Gambian singer and one-string fiddle player Juldeh Camara (who has previously been part of Ifang Bondi, has played with the Blind Boys of Alabama and also been part of Tunge Jegede's African Classical Ensemble).
JuJu also includes Billy Fuller on bass and Dave Smith on drums. This is from their new album ("In Trance" about to be released on Monday 13th June by Real World Records) and it's a suitably trance-like blues called "Jombajo":
2 "Jombajo" (6:58) by JuJu (Justin Adams & Juldeh Camara) from album "In Trance" (Real World Records)
And continuing in a suitably laid-back vein I offer you this piece by the nordic string band Frigg (named after the Scandinavian mother goddess and wife of Odin and incidentally where we get the name of Friday from in English) made up of musicians from Norway and Finland, playing between them four fiddles, mandolin, guitar and bass. From their album "Grannen", this is called "Amurin Tiikeri":
3 "Amurin Tiikeri" (4:53) by Frigg from album "Grannen" (Frigg00007)
As I said last week, the Celebrating Sanctuary Festival 2011 will be taking place in London on the 19th June on the South Bank, as part of Refugee Week (which is the 20th-26th June) and to flag that up I'm featuring some of the artists involved this week and next. Last week I featured Rory McLeod and this week it's the turn of Bravo Bravo. Normally this is a duo formed out of the Trinidadian steel pan maestro Fimber Bravo and the Senegalese kora player, Kadialy Kouyate.
This next track is from their album "Small Talk"; however it features just Kadialy on his own on one of his own compositions called "Kilonding" (which means 'orphan'). The song tells how shortly after giving birth to a son a mother is killed by the King Manfati when she is caught stealing his water. Years later the son goes from village to village searching for the king to take his revenge . . .
4 "Kilonding" (4:22) by Kadialy Kouyate from BravoBravo's album "Small Talk"
We're going to go North from Southern Senegal, past Gambia and North Senegal, Mauretania, and Western Sahara to Morocco, where we find the Gnawa musicians of Essaouira. The Gnawa follow a branch of mystical sufi Islam that also incorporates elements of much older West African divinity.
The Gnawa musicians are famous for practising healing rituals and holding ceremonies on the night of the Leela which involve deeply hypnotic trance music led by a master musician or 'maallem' and his troupe, assisted by a 'moqadeema' female healer, to the melodies of the 3-stringed gimbri, the clapping of hands driving the rhythm forward, the rising and falling chants and the relentless clash of the 'krakeb' (the large metal castanets).
In this recording - made during one such healing session in 2003, you can hear the maallem Mokhtar Gania and his ensemble performing "Arrahb Alahmar Essaouria", part of a much longer piece called "Sidi Hamou", which represents the butcher who leads the sacrifice, his colour being, of course, blood-red . . .
5 "Arrahb Alahmar Essaouria" (3:14) by Maallem Mokhtar Gania from album Gnawa "Sufi Trance - Music Of Morocco" (Standard Records)
[BEWARE!! ENDS ABRUPTLY! FADE after 3 mins ie about 15 secs before end]
And from one trance-like piece to another - this is Super Khoumeissa a group of six musicians and four dancers from Gao on the banks of the River Niger in Northern Mali. They've been around in various formats for around 20 years but this is their first official release. The music they play is known as Takamba (the commonest musical form in Northern Mali) and refers also to the graceful dance which accompanies it. Super Khoumeissa play the heavily amplified three-stringed tahardent, also known as the ngoni (and also very similar to the gimbri of the previous track) alongside huge calabash gourds which they strike a bit like the Indian ghatam pot and are fronted by a female singer, Zerena Maiga.
This track is from a 12" Limited Edition album on the FatCat Records label called "Split Series No 21" due to be released on the 21st of August this year. It's called the Split Series because they share the album with the LA based vocal and percussion quartet Foot Village who will be touring the UK this July (including Brum's Hare and Hounds). We'll have to wait a bit to see Super Khoumeissa who should be accompanying the singer Khaira Arby, but in the meantime this is a track by them called "Khoumeissa".
6 "Khoumeissa" (6:32) by Super Khoumeissa from album "Split Series #21" (FatCat Records)
[FADE AROUND 2-3 mins max!!]
OK, so far tonight I've played a rather laid-back show - which is fine, it's good to take time to listen to stuff that I could never play in a club situation. So here's one more reflective piece, before I start to change the gears musically speaking. This is from a new release on the Spanish Fol Musica label (part of the bigger Boa Music España group) which specialises in the music of the Galicia region of North-Western Spain.
Followers of this show will have heard me play plenty of music from this vibrant Celtic region, both traditional and contemporary fusion. So I've got two tracks lined up to represent both ends of the musical arc there.
First up is the group Doa who have been around for over 30 years now and tend towards exploring the traditional and ancient musical history of Galicia. They've just released a new album called "A Fronda dos Cervos" (The Horns of the Deer) which is entirely devoted to medieval Galician poetry set to music. No don't run away! It's good, honestly! This track is based upon the breton lays which deal with the Arthurian legends - in this case the story of Sir Tristan the Irish king Malhout. This track is called "O Maroot".
7 "O Maroot" (3:28) by DOA from album "A Fronda Dos Cervos" (Fol Musica)
And now the other side of Galician folk music - some fusion from the trio Bonovo - which incidentally was formed by the zanfoñeiro Oscar Fernandez, one of the current members of the last band we just heard, Doa. Oscar plays the zanfoña - a galician hurdy-gurdy - and this is teamed up with accordion and drums and samplers to create a sort of electro-acoustic dancefloor folk reminiscent of early Afro-Celt Sound System, but with a more defined Galician sound.
The track is called "Sexta", from the self-titled album "Bonovo" (also on the Spanish Fol Musica label). It's like a cross between folk-rock, prog-rock and jazz-fusion - and there's absolutely nothing wrong with that in my book!
8 "Sexta" (4:03) by Bonovo from album "Bonovo" (Fol Musica)
Well, we've had lots of fiddlers already on tonight's show and this next one is no exception. It's not a new band or even a new album - I'm just playing this for the sheer love of it - this is for Dylan coz I know he loves cajun music: The Balfa Brothers from Mamou, Louisiana and the "Acadien Two Step".
9 "Acadien Two Step" (3:09) by Balfa Brothers from album "World of Music Sampler" (Nascente)
Don't forget you're listening to WorldBeatUK right here on Rhubarb Radio, transmitting from Birmingham right across the world! If you've got an internet connection then we can reach you! My name's Glyn Phillips and you can join me every Wednesday (7pm-9pm UK time) on a musical journey around the world.
Now, it's very strange that even though I've spent various months in Brazil going back and I was a founder member of various Brazilian music ensembles in Birmingham from the late 80s onwards that I haven't played a lot of music from there on this show. Well let's try and redress the balance a bit - though as ever with a bit of a twist.
This next track is from samba-reggae giants Timbalada and one of my favourite numbers of theirs "Beija-Flor" (Hummingbird). Of course with me I always like to put a different slant on things - so this is Timbalada remixed with some ragga lyrics in English (possibly by someone called 'British Bulldog' - I just can't tell, I've tried to track it down but to no avail - if you know the answer, contact me); I have no other details apart from it's taken from the 2000 album "Brazil: The Essential Album" (on the Manteca label):
10 "Beija-Flor" (5:02) by Timbalada from album "Brazil: The Essential Album (Disc 2)" (Manteca)
[CONTINUOUS]
11 "Engasga Gato/Casa Barata" (3:26) by Juçara Marçal e Kiko Dinucci from album "Padê"
OK, that jaunty samba track was by the Brazilian paulistino duo of Juçara Marçal and Kiko Dinucci from their debut album "Padê" (which is a Yoruba word which means 'finding' and also refers to the opening ceremony of a candomble session where the first orixa to be called is always Exu the messenger). The track was a mixture of rumba and carimbó made from the medley of two songs "Engasga Gato" and "Casa Barata".
And from one giant nation of Latin America to another - ¡OYEN! Sres y Sras - vamo' a Mexico! Sí, Sr. ¿Cómo no? Dele por 'echo… Llamando a todo' lo mexicano' y las mexicanas - desde Tijuana a Cancún - que bellas y riquísimas que son!
Now then, Luna Itzel comes from Mexico and is an interpreter of classic Mexican songs and traditional styles especially the notoriously difficult huapango style (you can look her up at www.lunaitzel.com). However, in the track I'm going to play for you she sings a lilting waltz.
This is taken from her fourth album "Frida Volumen 2 - El Venadito" which is dedicated to Mexico's most celebrated visual artist the great, nay the legendary, Frida Kahlo. If you've never come across the artwork of Frida Kahlo - or indeed her even more unbelievable life story - then I urge you to investigate further.
In the meantime, the beautiful Luna Itzel is going to ensare us with her voice. This is called "La Bruja" (The Witch).
12 "La Bruja" (3:55) by Luna Itzel from album "Frida (Vol 2) - El Venadito" (2008 - Tratore)
[CONTINUOUS]
13 "De Thelo Pia Na Xanarthis" (3:34) by Imam Baildi from album "Imam Baildi" (2007 Emi Greece and 2009 Kukin Music)
[CHANGE CD!!]
You're listening to WorldBeatUK on Rhubarb Radio with me, Glyn Phillips, taking you on a musical journey around the world from 7pm to 9pm every Wednesday evening.
- - - - - - - - - - - - - - - - - - - - - - - - - - - - - - - - - - - - - - - - - - - - - - -
The last tune you heard was by the Greek remixers, refixers, producers and bandleaders Imam Baildi. Formed by two brothers Orestis and Lysandros Falireas in the mid-noughties, they specialised in taking old recordings - especially Greek rembetiko ones - and refixing them with a contemporary aesthetic - new rhythms, style clashes, rap overlays, hip-hop, trip-hop, drum & bass etc. Not surprising when you realise that their father owned a record label and shop specialising in old rebetiko.
That track was from their first album called simply "Imam Baildi" which incidentally means the 'The Fainting Imam' (or Fainting Priest) and is also the name of a Middle Eastern stuffed aubergine dish! The track was called "De Thelo Pia Na Zanarthis" and features the vocal talents of Meri Lida (aka Mary Linda) and her husband, Greece's most famous bazouki-player, singer and composer Manolis Hiotis (aka Manolis Chiotis) - all remixed by the Falireas brothers, Imam Baildi.
Since that first album, the brothers have been inundated with requests to form a live band to tour their remixes and so they've put that together and also in the meantime worked on a new album called appropriately enough "Cookbook" (EMI Greece). They added more strings to their remixing bows by mashing in Balkan and Latin elements to their Greek rebetiko base. This uptempo Serbian inspired track is called "Ki Allo Hasaposerviko" (which just means 'yet another hasaposerviko').

1 (14) "Ki Allo Hasaposerviko" (2:57) by Imam Baildi from album "The Imam Baildi Cookbook" (EMI Greece)
[CONTINUOUS]

2 - Reggae City Ad Jingle (1:05) -
[CONTINUOUS]

3 (15) "Cumbiapunkreggae Party" (4:12) by Goy Karamelo & Los Kangrejos from album "Remedio De Mi Corazon" (Cangrejo Records)
That track was the uplifting and very danceable "Cumbiapunkreggae" from the album "Remedio De Mi Corazon" (Remedy from my Heart) by the Argentinian musician, producer and remixer Goy Karamelo originally from Mendoza, now in Buenos Aires - you can check him out on Soundcloud. And I loved the little nod to La Colegiala in there too!
And talking of Cumbiapunkreggae Party - that seems like a good time to thank everyone that turned up to the Wagon and Horses in Digbeth last Saturday for Subvert where a slew of great reggae and dub DJs played some fabulous tunes and a packed crowd got into the wonderful dub tunes of Relative - very impressive outfit indeed - with special guests including Bongo Damo also turning up on bongo.
In particular I'd like to thank all the people who gave my new band Kilombo a rapturous reception on our debut gig. Relative were not an easy act follow, but we threw ourselves into it - all 9 of us cramped up on the stage and props to Greg for managing to eek some kind of sound from a very difficult situation.
However, you, the crowd just blew us away as we moved from cumbia to rumba to rhythm and blues and jazz and funk and township, bolero and reggae and each time you just hopped, bopped and skanked along to every tune - even the slow ones. And then to not let us leave the stage - even though we'd got no more tunes to play! Too much, guys, too much!
OK, last week I played you a new tune by the Malian singer Fatoumata Diawara and she's back this week on the show but as a special guest of the great Beninese vodoun afrobeat band Orchestre Poly-Rhythmo who've recently released their first new album in about 20 years called "Cotonou Club" (on the Strut Records label). Fatoumata joins them on vocals for this tune called "Mariage/Ou C'est Lui" - this one's for ma petite soeur Virginie lá en Le Havre avec gros bisous:
4 (16) "Mariage/Ou C'est Lui" (5:05) by Orchestre Poly Rythmo from album "Cotonou Club" (Strut Records)
And from their most recent album to their very first album! This is Orchestre Poly-Rhythmo from 1973. In an exciting development the record label Analog Africa are launching a new series of albums called "Analog Africa - Limited Dance Edition" dedicated to releasing African and tropical records in strictly limited editions which concentrate on single artists that have had an impact on the label in one way or another.
The first two releases feature the first LP of Orchestre Poly-Rhythmo simply entitled "Le 1re album" and also a cosmic compilation by the legendary Ghanaian funkster Rob "Roy" Rainsdorf - usually just referred to as Rob.
Both albums are released on Monday 13th June and I strongly urge you to seek them out. They come as either CDs (as a sixpage digipack) or as a vinyl LP - both distributed by Proper Records and the vinyl also distributed by F-Minor. Don't forget, these are limited editions - when they gone, they gone!
The first track I'm going to play is by Orchestre Poly-Rhythmo and it's called "Egni Miton? Nin Mi Na Wa Gbin" (Analog Africa)
5 (17) "Egni Miton? Nin Mi Na Wa Gbin" (6:13) by Orchestre Poly-Rythmo De Cotonou from album "The First Album"
[CONTINUOUS]
6 (18) "Boogie On" (4:15) by Rob "Roy" Raindorf from album "Funky Rob Way" (Analog Africa)
Yep, you just heard the Ghanian funky afrobeat maestro Rob "Roy" Raindorf and a track called "Boogie On".
And that's exactly what we're going to do - this is a band I also played last week called Ikebe Shakedown from Brooklyn, New York, who play some really shit-kicking funk, boogaloo and afrobeat! This track's from their eponymous album and it's called "Sakonsa":

7 (19) "Sakonsa" (2:32) by Ikebe Shakedown from album "Ikebe Shakedown" (Ubiquity)
Right, anybody wanna dance? Let's get this party started! One of my favourite cumbiamberos Pedro Laza with his Pelayeros and a Mixticius cumbia-swing remix of the track "Cójeme La Caña" . . .

8 (20) "Cójeme La Caña" (3:00) by Pedro Laza Y Sus Pelayeros (Mixticius remix)
Now, didn't that do you the world of good!? Certainly did it for me. This is almost the last track so let's keep grooving and dancing - in fact as Mixticius has it in this fabulous cumbia crash-up: don't stop till you get enough!
9 (21) "Don't Stop Till You Get Enough" (2:55) by Mixticius
That's the end of the show, boys and girls, hope you enjoyed it.
[Shout-outs, reminders, etc]
I'm going to leave you with a slice of classic world music history - well in my mind at least. At the beginning of the 90s three different cultures got together to search out common ground together - the young Spanish flamenco group at the head of the nu-flamenco movement, Ketama, the jazz and folk double-bassist with the amazing warm sound, Danny Thompson of Pentangle fame and the as then little-known, in Europe at least, Malian musician Toumani Diabate and his then very unusual african harp, the kora.
What they created still stands the test of time - two beautiful, life-affirming records Both called Songhai. Although I love the first album, this is from the second album ("Songhai 2") and also reunites Ketama with their former vocalist José Soto and includes Keletigui Diabate on the marimba-like balafon.
This track's called "Sute Monebo" (which translates as 'Shouting Won't Raise the Dead') and it's going out to Big Neil and to Dylan and to all those who love great world music. Good night all and sweet dreams!
10 (22) "Sute Monebo" (4:56) by Ketama, Toumani Diabate & José Soto from album "Songhai 2" (Hannibal Records)
WorldBeatUK (14th Show) - Broadcast Notes (1st June 2011)
Tagged with: WorldBeatUK Glyn Phillips Rory McLeod Owiny Sigoma Fatamouta Diawara Saucejas Dagadana Los de Abajo Ikebe Shakedown Olufemi Vieux Farka Toure Barbad Gil Scott Heron Cedric Brooks Omi Akwaaba Karlon Rootsmamas Babayaga Canelason Pornoson Brownout
WBUK14 (1/6/11) - PLAYLIST
1 "Intro-Mat" (1:47) by Matchatcha from album 'Nyekesse (Aimer La Danse)' (Melodie)
You're listening to Rhubarb Radio, my name's Glyn Phillips and welcome to WorldBeatUK - 2 hours of the best world music from around the globe. Coming up on the show tonight we've got music from the USA, France, Spain, Jamaica, Iran, Portugal, Mali, South Africa, Kenya, Mexico, Sweden, Poland, Latvia, Russia and the UK. So stay tuned to WorldBeatUK as I take you around the world in weighty grooves . . .
Now first off a little plug for a gig that's happening right here in Birmingham, this Saturday the 4th June - just around the corner from where I'm sitting in the Custard Factory in Digbeth, Birmingham - at the Wagon & Horses, Adderley Street. I've been rehearsing with a new nine-piece band recently called Kilombo and it will be our debut gig. The band plays a mixture of afro-centric based musics including merengue ska, soca-cumbia, bolero, bossa, rumba, jazz-funk and rhythm & blues and we formed it just for some fun - the chance to play the music we like without having to fit into some kind of marketing label.
If you fancy coming along, then the night starts at 8, goes on till 3am and will also feature dub band Relative and a fistful of DJs including Skeleton, Marc Reck, the Jam Jah DJs and more. And it's all FREE!
For a little taste of what Kilombo play, here's one of the tunes we're going to be performing on Saturday. This is a ska version by the St Petersburg Ska-Jazz Review of the Zimbabwean classic "Skokiaan":
2 "Skokiaan" (3:23) by St Petersburg Ska-Jazz Review from album "Too Good To Be True" (Megalith Records)
Another plug now, this time for the Celebrating Sanctuary Festival 2011 in London on the 19th June on the South Bank. As the name suggests it refers to raising awareness of the plight of refugees during Refugee Week (which takes place 20th -26th June). I'll be featuring some of the artists involved in the Festival over the next couple of weeks or so on this show and first up is the UK's Rory McLeod.
He carries with him that same mixture of idiosyncracy and integrity as people like Ash Mandrake, Roy Harper etc. I think it's safe to say that Rory is an underground legend. Described variously as an amazing folk artist, traveller, troubadour extraordinaire and a one-man folk orchestra, Rory plays a multitude of instruments including trombone, harmonica, spoons, djembe, bandorea, guitar, finger-cymbals and tapshoe-driven stomp-box! He's played and recorded with people like Ani Di Franco, Taj Mahal, Kathryn Tickell and Ali Farka Toure amongst many others.
I had the pleasure of performing with him back in the 90s right here in Birmingham - a great musician, and a true gent to boot. Luckily for us here in Brum he's come down from the Orkneys and will be performing next month at the Kitchen Garden Café, Kings Heath, courtesy of World Unlimited. I urge you to go along - you will be drawn into his unique world and emerge with your senses buzzing. And talking of buzzing - this is Rory McLeod and a track from his new album ("Swings and Roundabouts") called "Lassooing the Bees"!
3 "Lassooing the Bees" (4:00) by Rory McLeod from the album "Swings and Roundabouts" (Talkative Music - Talk004)
Wasn't that fun! OK yet another plug now! Over the last few weeks I've been playing material from the debut album of an anglo-kenyan band called Owiny Sigoma. They are having their inaugural concert on Monday June 6th at Café OTO in Dalston, London. So here's a track from their album - also called Owiny Sigoma, on Gilles Peterson's Brownswood Recordings label - this is a tune sung in English called "Here On The Line".
4 "Here On the Line" (4:12) by Owiny Sigoma Band from album 'Owiny Sigoma Band' (Brownswood Recordings)

Meanwhile over in West Africa we come across the Cote D'Ivoire born, Mali raised singer Fatoumata Diawara (who I first came across last year singing backing vocals on the AfroCubism CD). Fatoumata will be playing the support slot for AfroCubism at their Royal Albert Hall concert on 27th June this year, but in the meantime here's a preview from her forthcoming album ("Fatou") to be released by World Circuit in September. This track is called "Kanou" and it's just been released as an EP on digital download (check iTunes, Amazon, etc).
5 "Kanou" (3:56) by Fatoumata Diawara from EP 'Kanou' (World Circuit)
Ok let's leave Africa for a while, and travel far to the North of Europe to the Baltic Sea for the next few numbers. First up is a choir called Saucejas from the small country of Latvia sandwiched between Lithuania and Estonia. They specialise in choral folk music and this tune is called "Nekukoji, Dzeguzite" which translates as 'Stop calling, Cuckoo'.
6 "Nekukoji, Dzeguzite" (Stop Calling, Cuckoo) (2:50) by Saucejas from album 'Native Music 5 - Latvia' (Latvian Music Information Centre)

Just down from Latvia and Lithuania is Poland where you can find the young folk-pop trio Dagadana (formed by Dagmara Gregorowicz and Dana Vynnytska). A few months ago I featured them in an article that I wrote for WorldMusic.co.uk on the state of Polish world music after hearing their album "Malenka" (Offside Records 005) which was awarded the Polish Fryderyk Award for Folk/World Album of the Year 2010.
They've just contacted me to tell me about their forthcoming album "Dlaczego Nie" (which translates as "Why Not?") and to share the first single from the album : "Wszystkie Maja Po Chlopoku" (Every girl has a man) which is their innovative and very jazzy take on a folk song sung to them by their mothers when they were just kids. The album won't be released until Autumn, but here's a taste of what they do.
7 "Wszystkie" (Every Girl Has a Man) (4:13) by Dagadana from album 'Dlaczego Nie (Why Not?)'
Meanwhile on the other side of the Baltic Sea lies Sweden. This next band is a trio formed by Pelle Björnlert on Fiddle, Johan Hedin on Swedish nyckelharpa and Eric Pekkari on zither, two-accordion and fiddle. They tend to specialise in very old Swedish folk music and this is no exception. This tune is called "Flageolettpolska".
8 "Flageolettpolskan" (2:58) by Pelle Björnlert, Johan Hedin & Erik Pekkari
Staying in Sweden but with a far more contemporary approach to folk is the duo Jonas Knutsson and Johan Norberg. In fact it's almost folk-jazz, especially because for this album they're joined by the wonderful German double bassist Eva Kruse who contributes this piece of Bavarian folk to their repertoire. This is called "Schwarzer Bua".
9 "Schwarzer Bua" (3:15) by Jonas Knutsson & Johan Norberg from album 'Skaren: Norrland III' (Act)
OK, enough Nordic intensity for the moment - let's have some fun. Everybody aboard the long-haul flight to Mexico City for the next one - Mexico's ska-punk rebels Los de Abajo (Those From Below) and a rather groovy track full of swagger and street attitude called, naturally enough, "Actitud Calle":
10 "Actitud Calle" (4:59) by Los De Abajo from the album "Actitud Calle" (Wrasse Records)
And from one great New World metropolis to another, New York! But maybe not as you expect. Most people associate afrobeat with West Africa - especially Nigeria and Ghana, but this next band are from the Big Apple itself and mix very, very convincing afro-beat with afro-funk, cinematic soul, deep disco and boogaloo that features a mighty horn section anchored by tight deep-pocketed grooves. The band - from Brooklyn - is called Ikebe Shakedown, the album is also called "Ikebe Shakedown", it's on the Ubiquity record label and this track is called "Asa-Sa":
11 "Asa-Sa" (5:06) by Ikebe Shakedown from album 'Ikebe Shakedown' (Ubiquity)
[CONTINUOUS - CONTINUOUS]
12 "Ori Mi" (5:03) by Olufemi from album 'Just In Newtown'
[ - Change CD! - Change CD! - ]
The last track was by the South African based, Nigerian saxophonist and composer, Olufemi from his debut album "Just in Newtown" and a track called "Ori Mi".
- - - - - - - - - - - - - - - - - - - - - - - - - - - - - - - - - - - - - - - - -
Now, there can't be many world music fans who haven't heard of Ali Farka Toure the Malian guitar maestro who was very much responsible for the initial successes of British record label World Circuit. Ali died 7 years ago, however, in that time his son Vieux Farka Toure has gradually emerged from the giant shadow of his father to become a respected musician in his own right.
Last year he performed to a television audience of a billion people in Johannesburg, South Africa during the World Cup. Vieux will be performing in the UK next month - 16th July at the Larmer Tree Festival and 30th July at Womad in Charlton Park.
Vieux has a new album out next month on the 4th July on the Six Degrees record label. It's produced by Soulive's Eric Krasno and features contributions from Derek Trucks of the Allman Brothers, John Scofield and Dave Matthews. The album is called "The Secret" and I have a preview of one of the songs right here for you. This track features Derek Trucks and is called "Aigna":
(1) 13 "Aigna" (Feat. Derek Trucks) (4:53) by Vieux Farka Touré from album 'The Secret' (Six Degrees)
[CONTINUOUS - CONTINUOUS]
(2) 14 "Duet Flamenco" (2:13) by Vahid Hajikamali from album 'Duet Flamenco' (Barbad Records)
You just heard a track called "Duet Flamenco" from an album of the same name from - of all places - Iran! I have next to no details apart from the name Vahid Haji-kamali and that it was released by Iran's Barbad Records sometime between 2007 and 2009. But I like it!
Also from my same Persian sampler is the following excerpt, originally from a soundtrack album for the box-office breaking Iranian film "M for Mother", the music for which was composed by Arya Aziminejad who has worked with people like Peter Gabriel and Jocelyn Pook. This is called "As Time Goes By":
(3) 15 "As Time Goes By" (1:43) by Arya Aziminejad from album 'M For Mother' (Barbad Records)
So beautiful and wistful and sad!
And here's some sad news. It is with a profound sense of loss that I have to report the death on Saturday last of the great poet and singer Gil Scott Heron. He died at the age of 62 after returning from Europe from a virus, I think, that he picked up over here. A young age to die, but a man who in his years did as much as any and more than many to raise the consciousness of all those that came across his music and message.
A man of deep thought and incisive observation, Gil crafted magnificent opuses of life-changing and life-affirming positivity which he often set against minimal percussion and backing. The internet has been awash since Saturday when the news broke of his death with people of all ages and backgrounds testifying to the effect that Gil had on their lives, me amongst them.
The teacher is dead, but his lesson goes on. For a world music show like this, what other song than his reggae-based homage to the power of music and word; from the 1983 album "Reflections", this is "Storm Music":
(4) 16 "Storm Music" (4:59) by Gil Scott-Heron from album 'Reflections' (Sony)
[CONTINUOUS - CONTINUOUS]
(5) - Reggae City Ad Jingle (1:05)
[CONTINUOUS - CONTINUOUS]
(6) 17 "Mun-Dun-Gu" (3:16) by Cedric Brooks (Bamboo)
That last majestic track was "Mundungu" by the Jamaican saxophonist and flautist Cedric Brooks famous for his work with The Skatalites, The Light of Saba and - of course Count Ossie's rasta outfit the Mystic Revelation of Rastafari. Cedric recorded that track under the moniker Sound Dimension - and it's a killer! "Mundungu"!
If you like that track, then you can hear it played live by my new band, El Combo Kilombo, which - as I mentioned at the top of the show - is playing its debut gig at the Wagon & Horses, right here on Adderley Street, Digbeth in Birmingham this Saturday 4th June.
Kilombo play a mixture of musics from afrocentric bases including soca-cumbia, merengue-ska, nyabinghi-reggae, Township-jazz, bolero, rumba, bossa, jazz-funk and rhythm & blues.
It's a free event starting at 8pm and going on till about 3am; it's called Subvert and besides Combo Kilombo there's the live dub band "Relative" and DJs including Rhubarb's very own DJ Marc Reck, as well as Skeleton the Jam Jah DJs Robin Giorno and Bongo Damo as well as Christy, Dodgy Greg and Stalingrad - so there'll be plenty of Reggae and Dub magic to keep you happy - and it's all FREE! Yep not a penny on the door!
Ok, let's go to Jamaica and to a new artist - to me at any rate. This is Omi who's just been signed to Clifton Dillon's Shang Records label and a love song called "Cheerleader":
(7) 18 "Cheerleader" (2:56) Omi (Shang Records)
Now, the Akwaaba record label have been very active recently and one of their recent projects was to celebrate last week's Africa Day which took place on the 25th of May. They decided to release an EP called "Mama Africana" in homage to one of the most emblematic figures of Africa - the Woman, the mother with her baby on the back carrying and selling goods, bringing food to the table at the end of the day.
Mpula from the band Batida took a hook from a classic 1960s Angolan Semba "There Goes Maria" and then challenged some of his favourite MCs to build a poem around this concept. The three versions selected are on the EP.
Here's the contribution of Portuguese afro-rapper Karlon (aka Kota K) who talks about the generosity of the women in his life and his neighbourhood, mostly immigrants from Cape Verde.
This is "Lá Vai Maria" - There Goes Maria:
(8) 19 "Lá Vai María" feat. Karlon (3:36) by Batida from EP 'Mamã Africana' (Akwaaba)
Here's an interesting cumbia refixed by Goy Karamelo; originally by the Barcelonian duo of Susana Abellán and Diana Feria - better known as the Rootsmamas, whose philosophy is "Life is simple, all is love, enjoy in peace". And you can't say fairer than that! This is "La Trampa"
(9) 20 "La Trampa" (4:04) by Rootsmamas (Goy Karamelo refix)
A nice bit of cumbia-pop there. And now some Balko-Klezmer fusion from Clermont Ferrand - this is a track called "Yvan Oreille D'Ours" by the French band Babayaga:
(10) 21 "Yvan Oreille D'Ours" (3:22) by Babayaga from "1er Album"
Staying with the French connection this is a track by the French latin-hip-hop band Canelason from their album "Sin Pasaporte" (without passport) and a track featuring Racko, called "La Rumba". Let's see if this gets you in the mood for moving . . .
(11) 22 "La Rumba" (Featuring Racko) (3:31) by Canelason from album 'Sin Pasaporte'
OK, almost at the end of the show. And appropriately enough - since this is going to be the XXX rated part . . . 'What's he going on about?' I can hear you thinking.
Well this next band are from New York and started out as a salsa and timba band led by the Cuban bassist and timbero Danny Rojo; however after a few years of playing standard fare, Danny started changing the lyrics of their tunes in the heat of the moment whilst doing gigs and, shall we say, 'spicing' up the words and commenting on the dancers in front of him. His new lyrics really added to the sexually charged atmosphere on the dancefloor and went down well with their fans.
From that moment they've never looked back and so they changed their name to Pornoson. Yep, that's what I said, Pornoson. Just be careful when you're googling it - you might get more than you bargained for… missus! Their stage show apparently makes Cuban timba legends, La Charanga Habanera look like choirboys - which makes the mind boggle, since I saw La Charanga Habanera on a couple of occasions in the 90s and can attest to their effect on the libido!
For those of a delicate disposition, fear not - it's all in Spanish - so you're safe (or deprived, judging on how you see it!) unless you're a Spanish speaker in which case: disfruta a las delicias de la salsa pornografica! However, the music - which they describe as afro-cuban funk rock - is good quality whatever your attitude to the lyrics including people like Eddie Venegas on trombone and violin, Batanga on tres and electric guitars and the great Luisito Quintero on drums and percussion. So here you go, great music, raunchy lyrics - this is Danny Rojo y su Pornoson and "Nena La Playera". Enjoy!
(12) 23 "Nena La Playera" (5:50) by Pornoson from album "Ah Sing Are" (Dan Red Music)
OK, that's it for this week. Thanks . . .
(Shoutouts, don't forget Kilombo at Wagon & Horses this Saturday, etc)
I'm going to leave you now with a wonderful bit of descarga workout from Texan latin funksters Brownout - this track is "Homenaje" from the album of the same name. Trust me, this is some serious groove. Good night!
(13) 24 "Homenaje" (3:28) by Brownout from abum "Homenaje" (Freestyle Records)
1