Late-March Round-Up (29/3/12) - Fonseca, Folk, Finns & Flu
Tagged with: Glyn Phillips Blog World Music worldmusic.co.uk Roberto Fonseca Ida Kelarova Desiderius Duzda Lelo Nika Indies Scope Poletime? Aulaga Folk A Menos Cuarto Armando Records Urban Folk Quartet Off Beaten Tracks Kardemimmit Introducing World Music Network
Well, after 3 days supine and pretty much comatose in bed with the worst dose of 'man-flu' and eyeball-ache I've had in years and unable even to look at a light source, let alone a computer screen, I'm back on the digital treadmill and trying once again to catch up with the endless river of music that washes through my door . . .
Looking forward to reviewing Roberto Fonseca and band live at Birmingham Town Hall this Sunday (1st April) - an 8-piece stripped-down version of the 15 -piece album band, including Africans Baba Sissoko on percussion and Sekou Kouyate on kora against a fabulous Cuban band. Oh, yes, it's going to be a good one!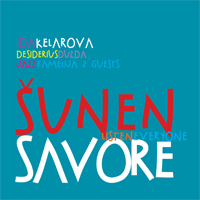 Just been sent some fabulous Roma Jazz from the Czech Republic featuring Czech and Slovak Roma musicians headed up by singer Ida Kelarova and guitarist Desiderius Duzda and the band Jazz Famelija.
The album's called "Sunen Savore" (Listen Everyone) on the Indies Scope label (MAM509 / 2012 Indies Scope - EAN: 8595026650923) to be released on 6th April 2012.
Really beautiful music - sort of bossa meets gypsy meets jazz - very mellow but really gets under your skin without forcing itself - had it on repeat play for ages last night. And can I point out the sumptuous, quivering, heart-string-tugging accordion of Lelo Nika . . .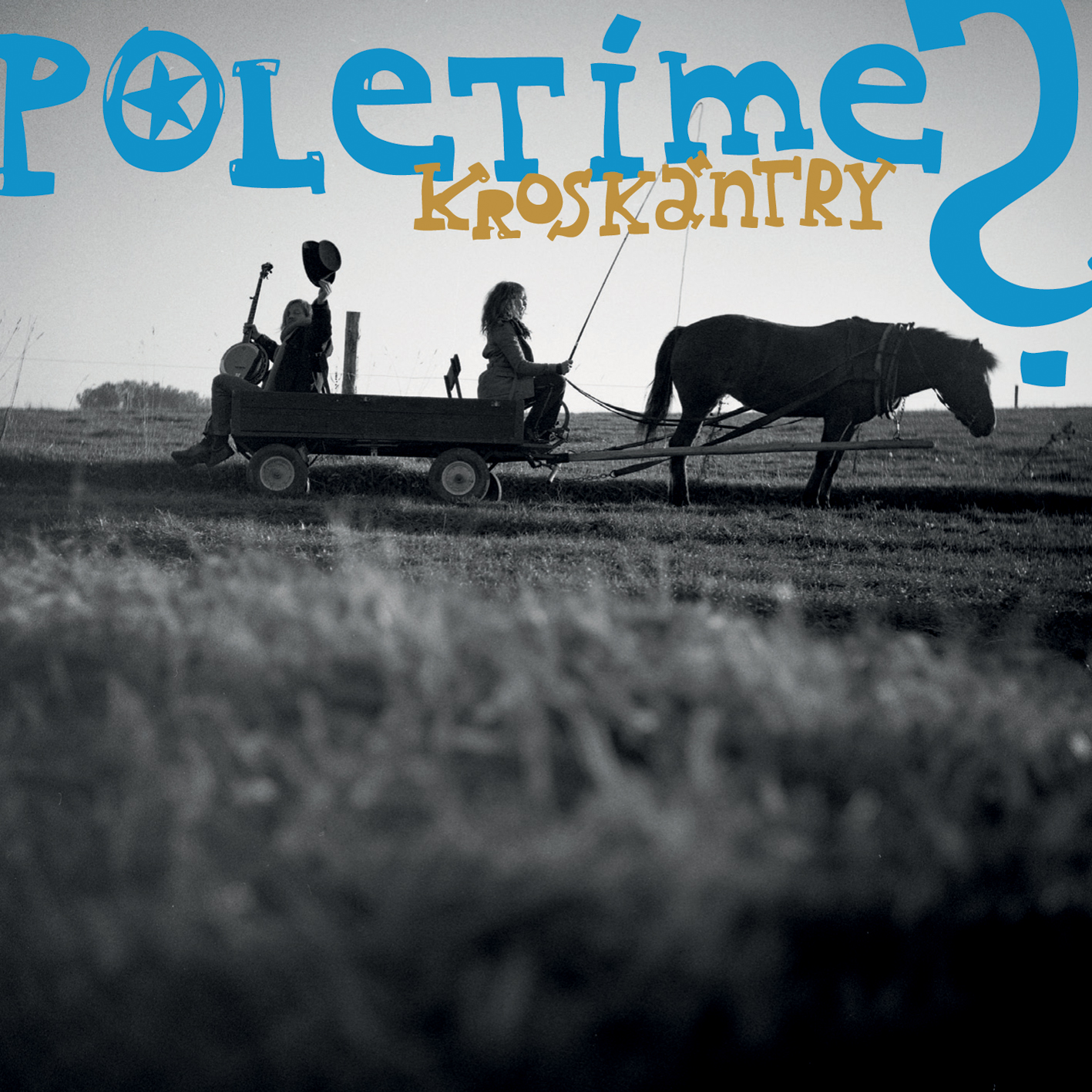 Also from the same label Indies Scope, and already released is something quite different: Polish Country and Western. No, don't laugh! Seriously. And it's not bad either - it's fairly tongue-in-cheek and mixed up with punk and pop elements. The band is called Poletime? and the album (MAM505 - 2012 Indies Scope) is called "Kroskantry" (cross-country - get it?).
The young band from Brno have a 'banjo-punk' ethos and bags of humour even if you don't speak Polish (and trust me, I don't). If you do, you might pick up on the lyrics "which are straightforward, poetic, yet slightly vulgar" according to their liner notes. It also states "they confirm their position of joyful band, full of brisk rhythm and melodic choruses." So now you know!
(info for Ida Kelarova and Poletime? via Indies Scope: www.indies.eu/en/)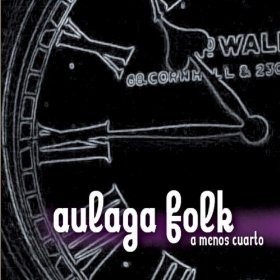 Before I succumbed to whatever damnable virus floored me, I was also checking out a couple of contemporary folk offerings. The first from Spanish band Aulaga Folk and their album/DVD "A Menos Cuarto" on Armando Records (ARD-123).
The album title means literally 'at quarter to' (as in being ready 15 minutes earlier than the agreed time) and refers to their perception of being in the right place at the right time.
The band pride themselves on rejuvenating the traditional folk of their region (the little known area of Extremadura) and mixing it with the Celtic traditions of Galicia and Asturias to the north and elements of rock, latin, jazz, etc. Their facebook link is here: www.facebook.com/pages/AULAGA-FOLK/236668229479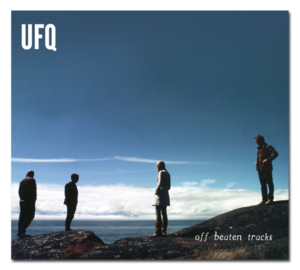 The other folk album comes from closer to home and is Birmingham and the UK's Urban Folk Quartet. This is called "Off Beaten Tracks" and was largely written whilst on the road during their 2011 tour of Europe and North America playing a mixture of venues from 30,000 strong festivals to small coves (many off beaten tracks, I shouldn't wonder).
The 'off beaten tracks' theme really suits their style of music, which although recognisably folk in feel and acoustic orientation sees them running free through the world's diverse musical genres like kids through a summer meadow. The music seamlessly weaves countless threads of varied styles into the whole - going from Celtic folk to reggae to arabic to jazz and elsewhere, almost in a single phrase at times.
It's all quite beautifully done and so natural (I nearly said organic then!) that it's quite easy to miss the plethora of worldwide folk reference points and just treat it as... well, music! No bad thing I suppose.
Their PR has them as "a dozen instruments and four voices coming together to craft a knockout show of globally–influenced, electrifying acoustic music". Yeah, I'll buy that.
Watch out for Frank Moon's quavering oud and soaring fiddle aviatics from Galicia's Paloma Trigas and England's Joe Broughton - all topped of with Tom Chapman's rattling cajón.
The album is described as: "a travelogue of musical snapshots from the road - compositions dedicated to Spanish bus rides or The Vancouver Island coastline, for example - and a collection of highlights from the set that had people dancing the night away at festivals from The Bay of Biscay to edge of The North Pacific."
There you go, does what it says on the tin! For more info check here: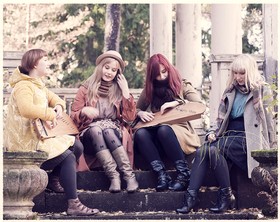 Also been listening to some quite beautiful contemporary Finnish folk from the female vocals-and-kantele quartet: Kardemmimit and their album "Introducing Kardemimmit" on World Music Network. Very chillaxed...
(www.kardemimmit.fi/en/biografia.html)
And if you fancy some mad, mad, but totally brilliant Pakistani jazz - you can't do much better than Sachal Studio's remake of Paul Desmond's "Take Five" (part of their homage to Dave Brubeck). Stunning! I'd first heard it some months ago, but came across it again yesterday and thought it was too good not to include here:
Massed violins and cellos backing some fabulous sitar, acoustic guitar and crazy, crazy tabla-playing . . . Bliss!
OK, gotta go. As ever I start off thinking "I'll just jot a few sentences and thoughts down" - and, as ever, my mind runs away with itself, leaping through those meadows of musical wildflowers into the late afternoon sun . . . What's a man to do?
Glyn Phillips (WorldMusic.co.uk) - Fri 30 March 2012
1