Winter Blues (27/3/13) Luna Lee and The Brothers Groove
Tagged with: Luna Lee Gayageum Voodoo Chile Scuttle Buttin Blues Brothers Groove My Guitar Birmingham Andy Kershaw No Off Switch World Music worldmusic.co.uk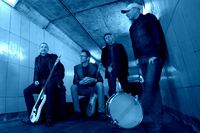 I really don't like Winter - my hands and legs freeze, my mind slows down, my spirits crash. I just don't like it. However, there must be something in the air because this last week or so I've felt a fresh burst of creativity. It might be snowing again outside, there's ice all over the pavements, I'm still waiting for my daffodils and early tulips to appear, but inside me there's something happening - I'm beginning to feel hopeful again! And here's the perfect counterpart to that...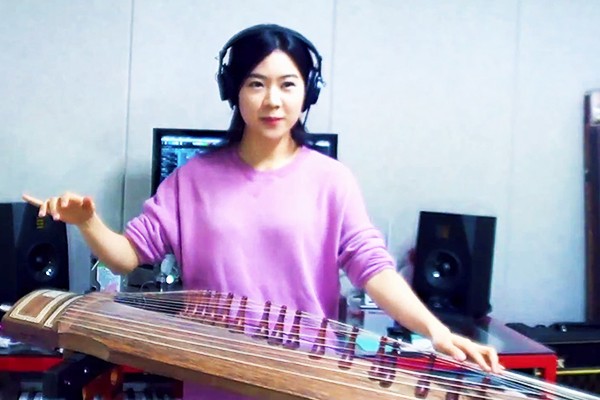 A friend of mine posted a link on Facebook to this YouTube video of a certain Luna Lee (I'm guessing Korean descent?) playing on a gayageum (a Korean 12 string zither similar to the koto and guzheng). OK, very 'world music' you'd say. But check it out, the girl uses it to play blues and rock! Just fabulous!
The first video I heard was a jaw-dropping arrangement of Hendrix's "Voodoo Chile". It starts off all moody and broody and dark - gorgeous, especially the way she bends the notes, all blue and mean. As it carries on to what would normally be a guitar solo she gets all dirty and kick-ass on us! Woah! Somebody get this girl on tour over here! Love it. Here's a link to "Voodoo Chile":
Luna Lee: "Voodoo Chile" - http://youtu.be/NfOHjeI-Bns
But before you click it, WAIT! There's another track I want you to check out too - so come back to this blog page and click the link on this highly addictive rendition of "Scuttle Buttin" - trust me this is one you'll want on repeat play again and again (and again!). Luna Lee's treatment of this is like an intravenous injection of adrenaline and monosodium glutamate! The only fault with it is that it's too short! Check it out:
Luna Lee: - "Scuttle Buttin" - youtu.be/JX-T0eBr31w
I can also recommend her versions of Steve Vai's "Tender Surrender" and a Stevie Ray Vaughan arrangement of "Little Wing". They've all been on the net for a few years - but here in WorldMusic.co.uk, it's all about good music, no matter where or when it was created.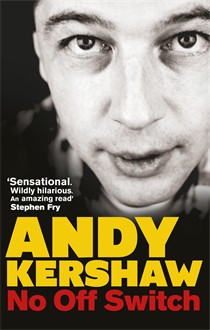 Yep! That's definitely put me in the right frame of mind for Spring! Now will someone just get that bleeding snow and ice to go away and let me flowers poke their heads above ground.
Now, some news just in ace broadcaster/journalist/writer Andy Kershaw has just posted on Facebook. His website is finally up and running after experiencing many difficulties last year. So, here it is:
Use it to find out all about what he's up to, the current speaking tour to promote his BRILLIANT 5* star autobiography "No Off Switch" - and if you haven't got a copy then beg, borrow or buy one (yes, I know, Andy, 'buy' is the important word here... but you know what I mean).
For my full and in-depth review of it just click here: www.worldmusic.co.uk/andy_kershaw_no_off_switch_an_autobiography_rev or scroll down this blog page and find it. Wonderfulness.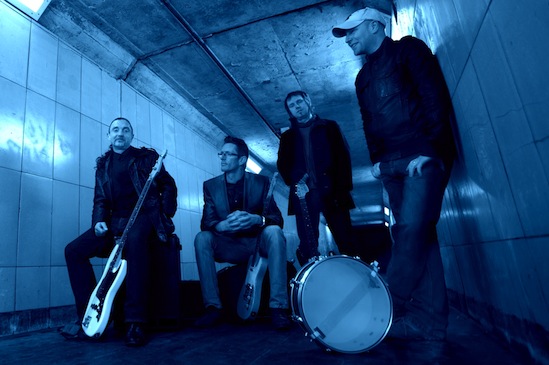 In the meantime, on a bluesey tip, I want to big up a truly talented homegrown blues band from Birmingham (West Midlands, not Alabama): The Brothers Groove (not to be mixed up with the Detroit trio of the same name).
If things happen as they ought to, these guys should go international. Paul Jones on BBC Radio2 is now a fan and the message is spreading...
With a sound all their own and a deep musical and personal connection between them, the four piece have been really hitting their stride recently with electrifying performances to those lucky enought to know about them.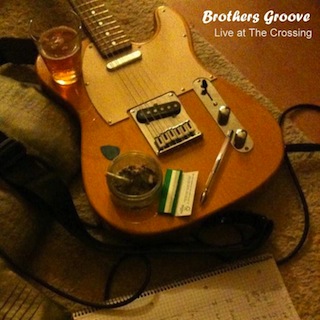 The line up includes a rhythm section of drums and bass, and the two guitarists (Telecaster and Stratocaster) that alternate lead and rhythm parts as well as vocals.
I say 'rhythm section' and 'lead' but it's almost meaningless; the whole band is like an unstoppable rhythm machine and there's no tiresome lead guitar/singer ego trips as in many bands. The Brothers work to one purpose: it's all about the GROOVE.
Their sound is so deep in the groove, not even a JCB would dig them out of it. The rhythm section is so 'in the pocket' it's in danger of smuggling budgies.
The Brothers Groove. Look 'em up, check 'em out and catch 'em while you can.
(their new single "My Guitar" can be found on YouTube here: youtu.be/E4qTBJ1QQfk and here: youtu.be/Xg4ksTSiZbw)
Glyn Phillips, WorldMusic.co.uk (27/3/13)
1