3 Nov 2012 - What I've been listening to over the last couple of weeks...
Tagged with: Glyn Phillips blog Joe Driscoll Seckou Kouyate Faya Analog Africa Diablos del Ritmo Blick Bassy Hongo Calling Jamie Smith Mabon Windblown Yasmin Levy Libertad Concha Buika Eva Ayllon Kimba Fa Tarkany Muvek Los Destellos C K Mann Fania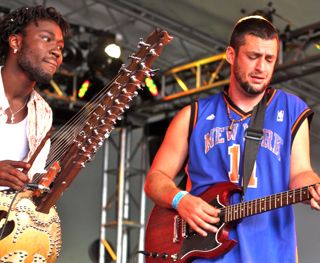 Loads of great music being released currently. Here's just a few things that have been in my cans, on my computer and in my car.
Joe Driscoll and Seckou Kouyate's "Faya" album -
This one's very much on repeated play.
Electric kora meets urban USA.
(see my review of their performance at Womad 2012 in the blog below this ("Womad - The Big Review" or click here:
www.worldmusic.co.uk/womad_2012_the_big_review_glyn_phillips).
.

Analog Africa's great compilation of 60s, 70s and early 80s Colombian music and old fusions: "Diablos del Ritmo - the Colombian Melting Pot (1960-1985)".
A mixture of Caribbean Funk, Puya, Afrobeat, Terapía, Mapalé, Cumbias etc, etc. Fabulously groovy! See review here:
www.worldmusic.co.uk/diablos_del_ritmo_the_colombian_melting_pot_196
.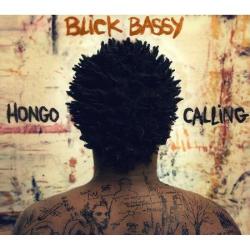 Blick Bassy's "Hongo Calling" -
Smooth yet funky meld of Cameroonian, Beninese, Senegalese, Cape Verdean and Brazilian based tunes with jazz stylings and sensitivity.
.
.
.
.
.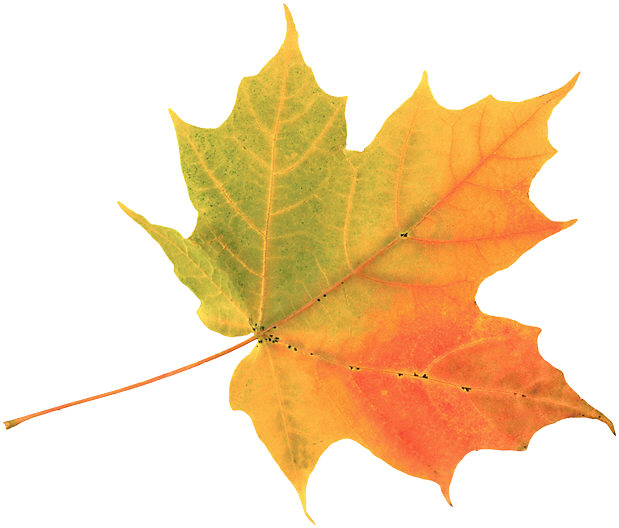 Jamie Smith's Mabon's "Windblown" -
Stylish British interceltic folk (see review of album here:
www.worldmusic.co.uk/jamie_smith039s_mabon_windblown_cd_review)
.
.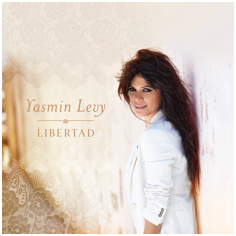 Yasmin Levy's "Libertad" -
The Sephardic singer hits gold with this mix of ladino with flamenco and shades of tango and fado and covers of Persian and Turkish songs.
Beautiful.
And to top it off, a duet with the wonderful Concha Buika! Sublime.
.

Eva Ayllón's "Kimba Fa" -
Three years old now but full of delicious afro-peruvian grooves and achingly romantic criollo music from Peru's coast.
Saw her in concert last month and got to interview her too!
Watch this space...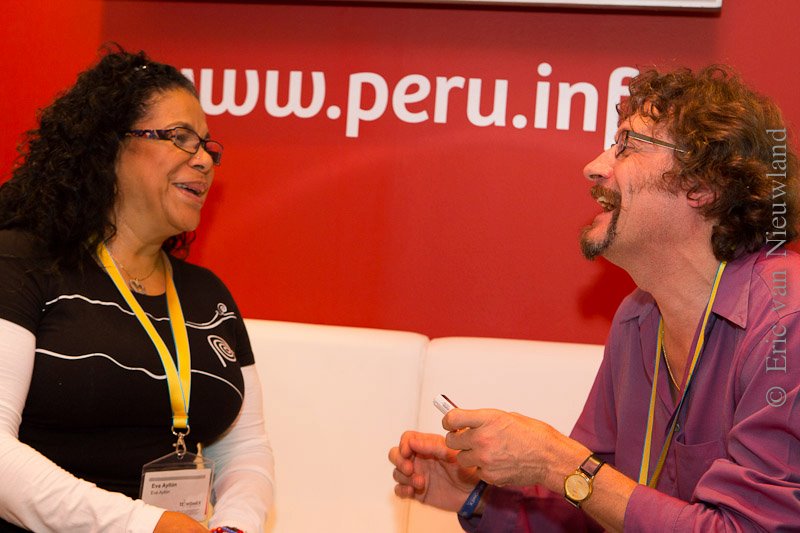 .
.
.
.
.
.
.
Also grooving to Hungary's Tarkany Muvek, Peru's Los Destellos, the funky highlife of C K Mann and his Carousel 7, and the Empresarios dubplate especial of the Fania All Stars "Ponte Duro". Wonderfulness!
So much music, so little time!
Glyn Phillips, WorldMusic.co.uk (3/11/12)
WorldBeatUK (29th Show) - Broadcast Notes (5/10/11)
Tagged with: WorldBeatUK Glyn Phillips Cedric Watson Whiskey River Francesca Ancarola Tomas de Perrate 1EYE Martin Alvarado Diwan Project Seckou Keita Mabon Horace Trahan Cobra Verde Si Bemol Mdungu Huba Manteca Sidestepper Fissunix Pedro Moutinho Pilao de Pif
WBUK29 (5/10/11) - SHOWNOTES
1 "Intro-Mat" (1:47) by Matchatcha - "Nyekesse" (Melodie)
"Hello! Are you sitting comfortably? Then I'll begin… (Pause) Welcome to another weekly dose of wonderful world music right here on Rhubarb Radio. You're listening to WorldBeatUK with me, Glyn Phillips, tirelessly scouring the outer reaches of global musicality to bring you the stuff the others don't!
Stick with me here on Rhubarb Radio until 9pm tonight (UK time) whilst I bring sonic treasures from Argentina, Chile and Brazil, audio gems from Romania, Finland, Wales and Israel, harmonic gold from Holland, Spain, Portugal and Gambia and auricular riches from Louisiana, Hereford and even dear old Brummajum itself!
[Pause]
Yes, climb aboard the Good Ship WorldBeatUK because deep in the holds I've got another treasure chest packed with musical booty - and there's plenty more junk in the trunk with some dirty, accordion-pumping, squeezebox action as well! There's also a definite jazzy, soulful, funky undercurrent coursing beneath the hull throughout the evening, but you'll feel that later on as we hit the High Seas of the World Music Oceans.
But for the moment let's just stow you all aboard, break open the rum, distribute the ship's biscuits, cast off, catch the tide and set sail out of the harbour…"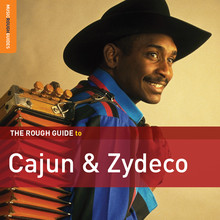 Now I've just got hold of a new release by World Music Network - the people behind the Rough Guide series of CDs. If you don't know them, then they give you a very useful overview of the current state of play in different areas of world music. For instance, recent releases have included the Rough Guides to English Folk, Sufi Music, and Brazilian Cafe.
The nice thing is that when you buy a CD you get another one highlighting the work of one of the groups featured on the compilation for free. So, for instance with the Rough Guide to English Folk you also get included a CD retrospective of the work of the amazing Yorkshire acapella trio Coope, Boyes and Simpson.
The CD I'm featuring at the moment is the Rough Guide to Cajun and Zydeco, which I can thoroughly recommend, some great stuff on it indeed.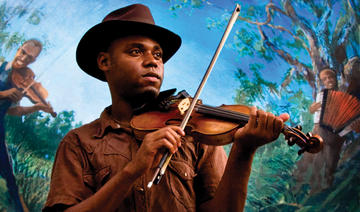 I'm going to be playing a couple of tracks from it tonight and first up is someone I've played before on the show, the great Cedric Watson and his band Bijou Creole and a track called "Afro Zydeco"
2 "Afro Zydeco" (5:07) by Cedric Watson & Bijou Creole - "The Rough Guide To Cajun & Zydeco" (World Music Network)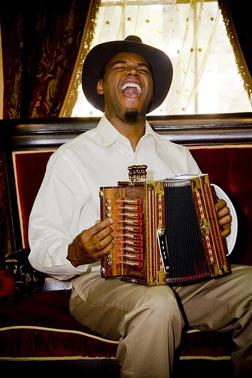 Always a lot of fun when Cedric's in the house! That one's going out to Dylan.
If you go to www.worldmusic.co.uk and look in the Galleries section you can see some photos of Cedric Watson at a concert a couple of years ago or so.
I've got some more great zydeco coming up later on in the show, so keep your ears open for that 'cause I'm really excited about that one too!
Cedric's from Louisiana, but you don't have to necessarily travel there to hear great American music.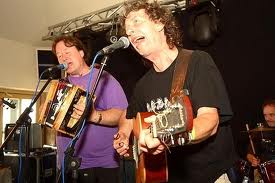 Just a couple of hours or so down the road from Birmingham (England, not Alabama) is the ancient market city of Hereford.
And from there comes a great band called Whiskey River who play a mixture of Blues, Country, Cajun, Zydeco etc, etc.
They've just released a new album called "Hot Sauce!" and I'm playing a couple more tracks from it tonight.
First off is a lovely country ballad called "Wild Horses" with vocals by Marty Blake.
3 "Wild Horses" (4:42) by Whiskey River - "Hot Sauce!"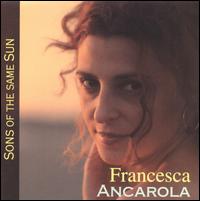 Yeah, beautiful. Now I promised a jazzy, soulful undercurrent to the show tonight and here's the first offering. I absolutely love this, not at all what I expected when I got the CD through.
The singer is from Chile in South America and she's called Francesca Ancarola. She blends jazz and soul with traditional latin american songforms and sings in a mixture of Spanish and English.
This is from her album "Sons of the Same Sun" and is called "To The Shore Of The Sea".

4 "To The Shore Of The Sea" (4:06) by Francesca Ancarola - "Sons of the Same Sun"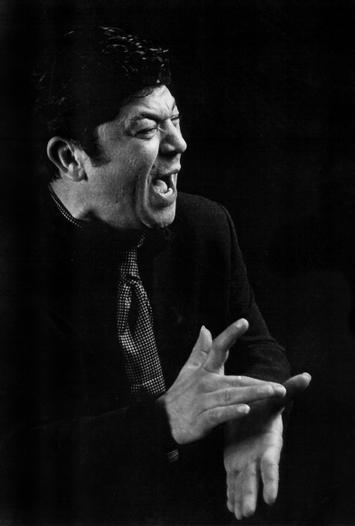 Yeah, loving that - especially the way it seamlessly goes from jazz and soul and waltz and ends up with that flamenco flavour!
Which leads me on effortlessly onto one of Spain's many great flamenco singers. This is one I came across a few years ago in Seville.
His name is Tomás de Perrate and from his album on the Flamenco Vivo label called "Perraterías" a great piece of Reggae-Flamenco in the style of 'tangos de Málaga' called "El Piyayo"

5 "El Piyayo (Tangos de Málaga)" (4:06) by Tomás de Perrate - "Perraterías" (Flamenco Vivo)
OK, Here's another group of which I'm playing two songs tonight.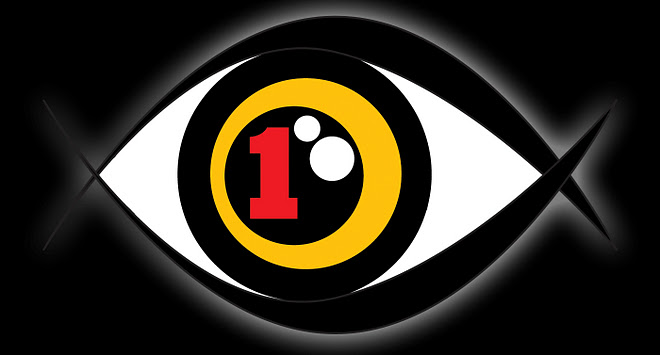 The band is from right here in Birmingham, England and are called 1EYE.
I saw them in concert at the Hare and Hounds a couple of week's ago and can thoroughly recommend them! Their new album still doesn't have a name, but here's a sneak preview from the promo CD.
This a lovely piece of Brummie rocksteady (produced in Jamaica) and it's called "Lately".

6 "Lately" (3:08) by 1EYE - (Industry Records 2011)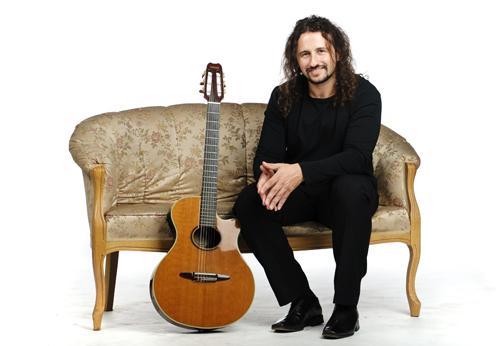 And a real change of pace now - I'm going to call into one of the great ports of South America - Buenos Aires, Argentina! From there comes the young tango singer Martin Alvarado.
Martín will be touring the UK in November and will be coming to Birmingham on Sunday 19th November to perform at the mac. I'm definitely going and really looking forward to that.
Here's a little taste of what to expect. This is from his first album "Así Es Mi Tango" on the Fonocal label and a track entitled "Estás En Mi Corazón" (You are in my heart).

7 "Estás En Mi Corazón" (2:53) by Martin Alvarado - "Así Es Mi Tango" (Fonocal)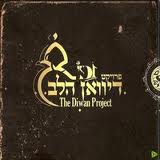 Wasn't that lush! I've got a couple more sonically gorgeous tracks lined up. The first is from a CD called The Diwan Project.
Now, I've had this CD a little while, but like many deep things, be they books, music or people, it sometimes it takes time, patience and the right approach to understand what they are all about. It was like this for me with this album and I'm glad I've gone back to it and can appreciate it now.
The Diwan Project was founded in 2003 by Gil Ron Shama (whose work always searches for the similarities and connections between disparate communities such as Jews and Muslims) and Alon Amano Campino. The Diwan Project is not so much a musical band as a cultural experiment to bring musicians and audience together to mutually experience sacred music.

The Jews of Medieval Spain had a tradition of meeting outside a synagogue after a prayer session and combining song and piyut (a kind of sacred poetry) and searching for shechina (ie the divine presence) through this exploration of both performers and audience. This was the Diwan.
So what you're about hear is an ensemble performing traditional music and song but in a free and contemporary style on old instruments from the Jewish Diaspora. This is called "I Heard That Crushed"

8 "I Heard That Crushed" (5:38) by The Diwan Project - "The Diwan Project"

This weekend down in Bristol at the Colston Hall there's going to be special event called the Schumacher Centenary Festival to mark the 100th anniversary of E F Schumacher the green pioneer who coined the phrase and wrote the book "small is beautiful" and was also founder of the Soil Association.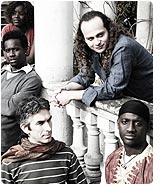 During the daytimes there will be lectures and discussions and workshops, but on the Saturday - the 8th October - they are putting on a mini-festival programmed by WOMAD's former Artistic Director Thomas Brooman, with an impressive array of World Music artists including Trilok Gurtu, The Dhol Foundation, Colores de Colombia, Jamie Smith's Mabon and Seckou Keita as well as more local artists.
So to give you a taste of what's on there here's a couple of tracks from two of the artists appearing.
First is the experimental Gambian kora player Seckou Keita - here with his quintet - Gambians Surahata Susso on percussion and Binta Suso on vocals, Italian Davide Mantovani on bass and the Egyptian violinist Samy Bishal.
This is is a track from his album "The Silimbo Passage" on the World Artventures label and it's called "Dingba Don".
9 "Dingba Don" (3:58) by Seckou Keita Quintet - "The Silimbo Passage" (World Artventures)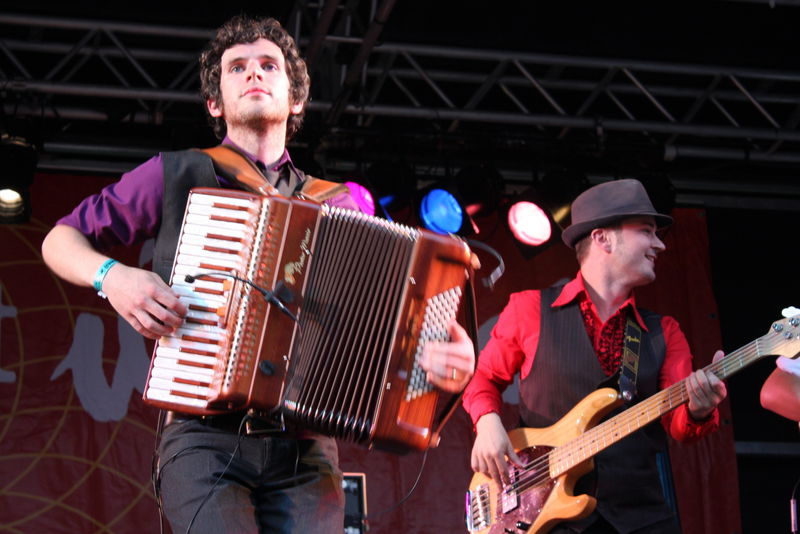 And following on from Seckou Keita, a band that is also appearing at the smallWorld mini-festival in Bristol this weekend, the British Interceltic folkers, Jamie Smith's Mabon.
I've played numerous tracks by them over the last year and also written about their appearances at both last year's Womex and this year's Womad (both reviews can be seen at www.worldmusic.co.uk if you're interested - Womad review here: www.worldmusic.co.uk/jamie_smiths_mabon_radio_3_stage_womad_29711).
This one's a an up-beat headbanger from their award-winning "Live at the Grand Pavillion" album and it's called "The Hustler".
10 "The Hustler" (Live) (4:16) by Mabon - "Live At The Grand Pavillion" (Easy On the Records 2010)
That was the first of four accordion-based pieces in a row I'm playing. I've already spun you some wonderful zydeco at the top of the show and now's the time for some more from the Rough Guide to Cajun and Zydeco.
This is my absolute favourite from the album, it's a dirty, funky, groover by Horace Trahane sung in both English and Creole French and takes its title from a Jamaican expression apparently.
This is "Same Knife Cut The Sheep, Cut The Goat" - Turn up the volume and laisser le bons temps rouler!

11 "Same Knife Cut The Sheep, Cut The Goat" (3:49) by Horace Trahan - "The Rough Guide To Cajun & Zydeco" (World Music Network)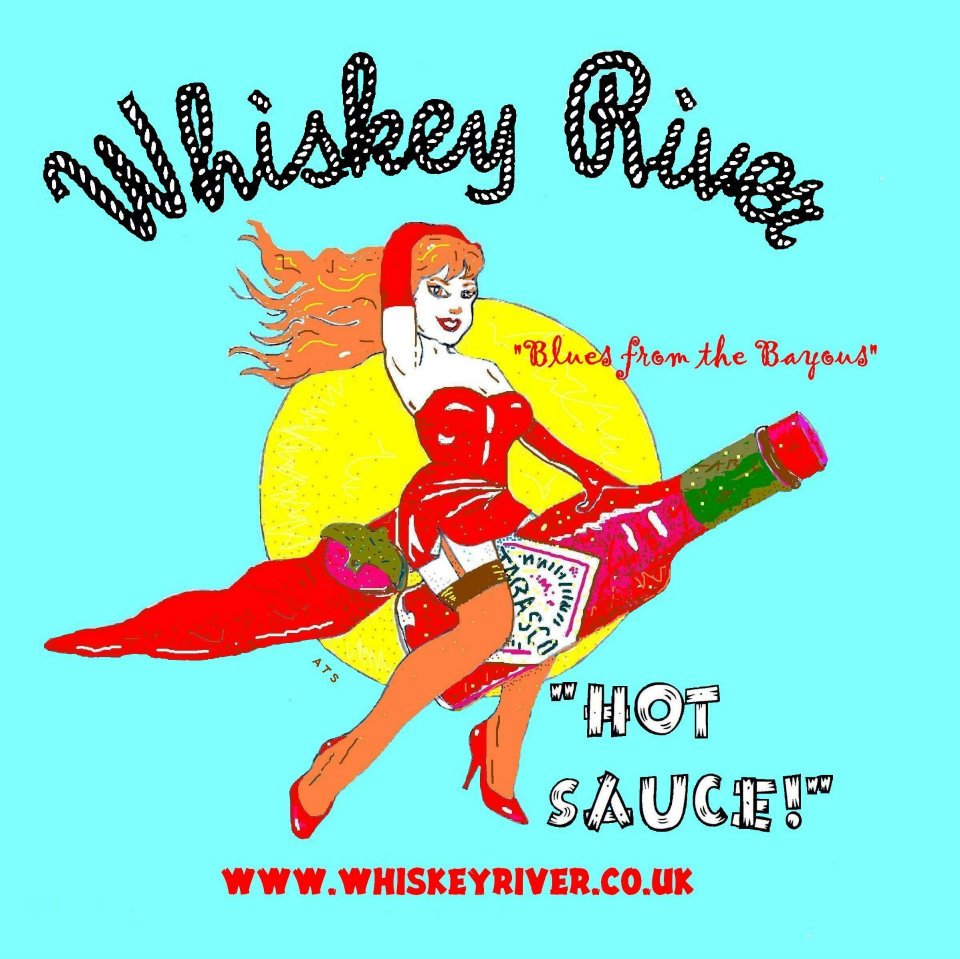 Ha ha! Love that one!
Ok so time now for the second one from Hereford's Whiskey River from their new album "Hot Sauce!" and it's a cajun dancefloor filler called "Les Flammes d'Enfer".
If you live anywhere near the Welsh Marches either side of the border you might come across these guys so keep your eyes peeled for them.
Now where's that gumbo?

12 "Les Flammes d'Enfer" (4:27) by Whiskey River - "Hot Sauce!"
[CONTINUOUS]
13 "Forró de Cobra Verde" (2:50) by Cobra Verde - "Forró do Baú" (Cinq Planetes)
[CHANGE THE CDs!!]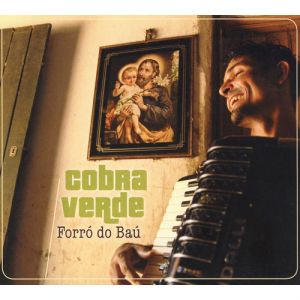 You're listening to WorldBeatUK on Rhubarb Radio with me, Glyn Phillips, taking you on a musical journey around the world.
Don't forget you can join me every Wednesday on www.rhubarbradio.com between the hours of 7-9pm (UK time) and I'll try to bring you the best in world music from across the Seven Seas...
OK, what you heard before was the last of four accordion-driven pieces and was a forró from the State of Sergipe in North-East Brazil called "Forró de Cobra Verde" by the accordionist Cobra Verde from the album "Forró do Baú on the French Cinq Planetes label.
We're going to stay in North-East Brazil for this next one. This is a style of music based on the Brazilian pifano instrument - a type of reed flute - originally played by the indigenous inhabitants of the sertão region.
Here in the hands of the band Pilão de Pif it's used to great effect in the tune "Meu Pilão de Pif"

(1) 14 "Meu Pilão de Pif" (2:48) by Pilão de Pif - "Music from Sergipe" (promo CD)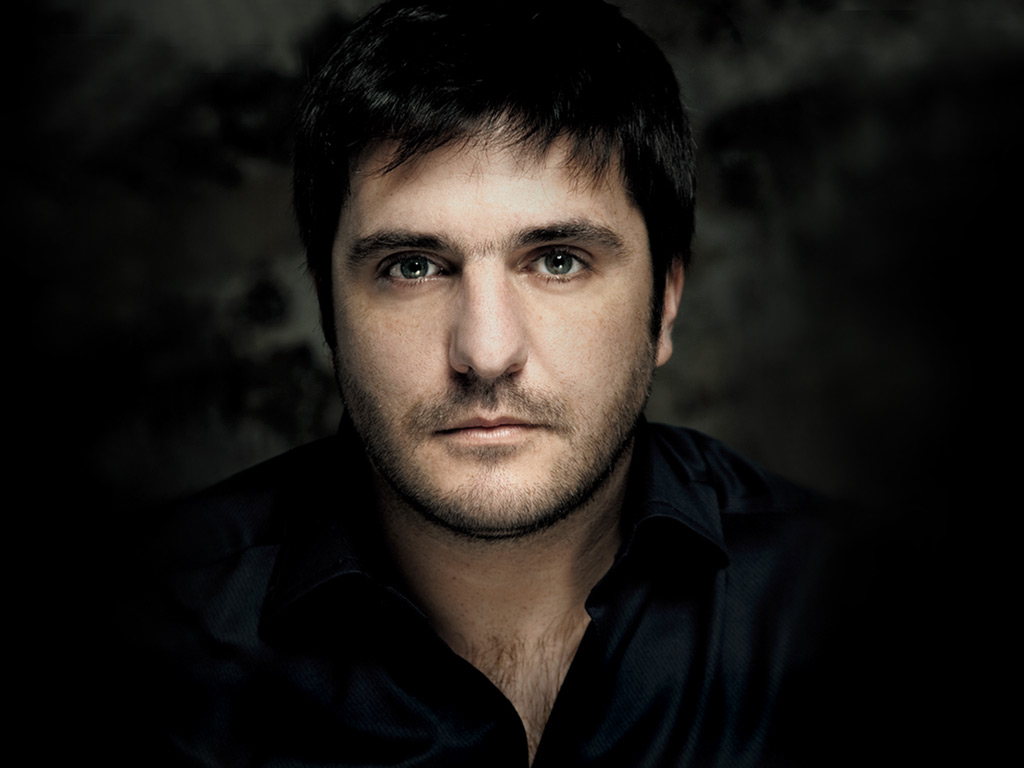 What about that then?
The majority language spoken in Brazil is Portuguese of course, so I'm going to indulge us in some lusophonic lyricism from the mother country for the next couple of numbers.
This is the fadisto Pedro Moutinho, and a traditional sounding track from the promo album "Lisboa Mora Aqui" called "Não Sabe Como Voltar"

(2) 15 "Não Sabe Como Voltar" (2:11) by Pedro Moutinho - "Lisboa Mora Aqui"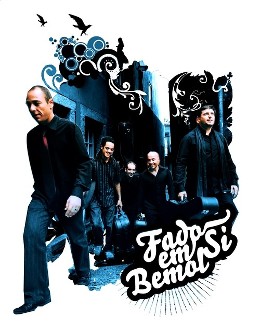 Well, as I said that was a very traditional take on Portugal's most famous song form, the sometimes playful, oft-times melancholic, but always beautiful fado.
But you'd be mistaken to think that the Portuguese are afraid to experiment with this almost sacred artform.
This is the band Si Bemol from their album "Fado Em Si Bemol" and their jazz-fado take on an absolute classic, originally made famous by Amália Rodrigues.
This is their live version of "Coimbra"

(3) 16 "Coimbra" (4:18) by Si Bemol - "Fado Em Si Bemol"
You see, someone else like me who can appreciate the artistic merits of the mouth-trumpet and silly scat-singing! Love it!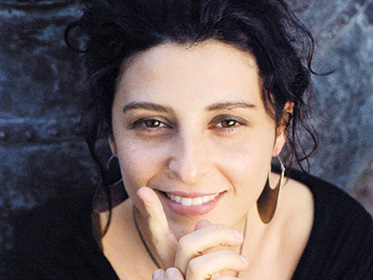 OK, once more back to a second helping of someone who I've already featured earlier on tonight.
And just as Si Bemol have taken classic fado and given it a jazzy twist, so the Chilean singer Francesca Ancarola takes the old afro-peruvian song form of landó and gives it a jazz and soul interpretation.
I'm loving this. From the album "Sons of the Same Sun" this is called "Scarebadthings".

(4) 17 "Scarebadthings" (4:46) by Francesca Ancarola - "Sons of the Same Sun"
[CONTINUOUS]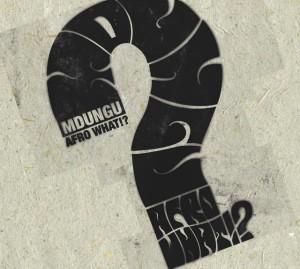 (5) 18 "Pick Up"(4:24) by Mdungu - "Afro What?" (Zimbraz)
That was a track called "Pick Up" by the Dutch band Mdungu from their album "Afro What?" on the Zimbraz label.
I've got about two more shows after this one before I take off for Copenhagen for Womex and that band is definitely one I want to see live when I get there. How could you not want to start jiving to that one!
Don't forget, before that you heard Francesca Ancarola and her jazzy-RnB take on an afro-peruano landó tune.
I told you I'd got some jazzy-funky-soul undercurrents to the show and this next track is no exception.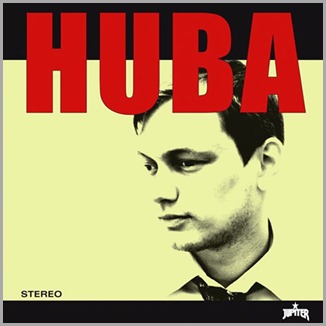 The band is from Finland, I played them last week to great acclaim, in particular to Billy Green - who incidentally has won himself a Womeximiser CD in last week's draw! So well done Billy - send us an email with your address and I'll get it sent out to you.
So here's another one for you from the wonderful Helsinki band Huba.
This is a sublime piece called "Summer Morn".

(6) 19 "Summer Morn" (4:20) by Huba - "Huba"
[CONTINUOUS]

(7) 20 "Accidental Love" (3:18) by 1EYE - (Industry Records 2011)
Yeah, that was the second offering from Brummie Rocksteady crew, 1EYE, from their as yet unnamed album to be released on Industry Records a track called "Accidental Love". Check 'em out if you get the chance.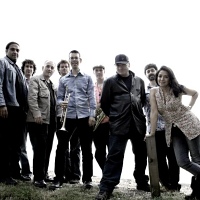 OK, so let's take ourselves up to the end of the show by going up the gears with some rockers and dancefloor fillers!
First up is British band Manteca and a rocketing piece of latin-jazz-funk called "De Todo".
Oye!! Les traigo de todo para guarachar - A Gozaaaaaaaaaaaarrr!!!

(8) 21 "De Todo" (4:16) by Manteca - Manteca Promo CD (2010)
[CONTINUOUS]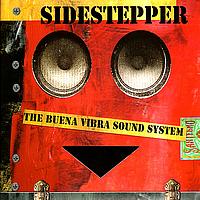 (9) 22 "Papaya 07 (3:35)" by Sidestepper - "Buena Vibra Sound System" (Sony 2008)
Yeah that was Colombia's Sidestepper and their indubitably funky remixed "Papaya 07" from the Buena Vibra Sound System album.
Now that's a dancefloor filler - it's enough to make your shoulders unhinge and your spine turn to jelly . . .
What shall we follow that with then?
Hmmm… how about a bit of Hendrix?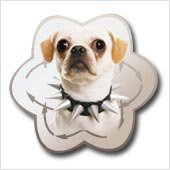 Well, as re-envisaged in a sort of funk-meets-afrobeat fusion by remixer Fissunix.
This is "Foxy Funky Lady"

(10) 23 "Foxy Funky Lady" (3:40) by Fissunix
Ha ha - yeah, definitely one for all the foxy ladies out there tonight!
OK, time for bye-byes etc
[shout-outs and reminders]
I'm going to leave you with this amazing mash-up - or maybe I should say crash-up between Romania's Mahala Rai Banda and Diana Ross. Yes, that's what I said, Diana Ross.
It's all orchestrated by TJF Sound and Mykol Orthodox. And it's pure madness!
The song you will know - trust me, you'll know it! Not originally by Ross, but if I say who it was by I'd give the game away.
In fact I'm going to say good night right now, light the blue touchpaper and skedaddle before this baby rockets up into the air and explodes all over your consciousness in a sticky sonic mess.
This is a Marmite song - you're either going to love it or hate it!
I love it - but I ain't sticking around to get your responses!
See y'all next week!! Ciao, babies!
(11) 24 "I Will Survive in Mahalageasca" (4:37) by Mahala Rai Banda & Diana Ross (TJF Sound & Mykol Orthodox)
WorldBeatUK (22nd Show) - Broadcast Notes (27/7/11)
Tagged with: WorldBeatUK Glyn Phillips Daniel Nebiat Mohammed Diaby Yves Lambert Toy Hearts Mabon 9bach Bombino Joe Arroyo Dominguinhos Criolina Ze Paulo Alexandre Lima Big Landin Sexto Sentido Goldmaster Allstars Easy Star DLG Sabbo Ophex 4centers Z-Funkster DJ Lucio
WBUK22 (27/7/11) - SHOWNOTES
1 Intro-Mat 1:47 Matchatcha Nyekesse (Aimer La Danse)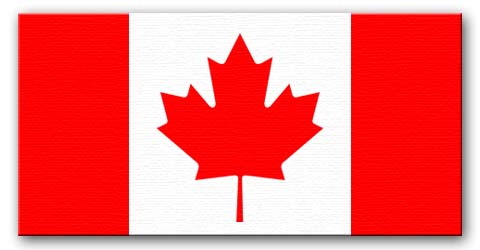 Welcome to the show! Over the next couple of hours I've got lots of lovely tunes coming up on the show this evening with a few particular focusses.
We check out the New Canadians - mostly of African origin - as well as some Quebecois folk from French-speaking Eastern Canada.
We keep folky with music from Wales and the UK, check out a few more Womad acts and bring some Brazilian warmth and sunshine to our changeable British Summer.
Finally WorldBeatUK takes a fresh look at the Fab Four (yes, that Fab Four!) reinterpreted in a plethora of styles and we end with a welter of remixes, refixes and general mashups - with a few surprises thrown in for good measure - so make sure you stick around till the end of the show.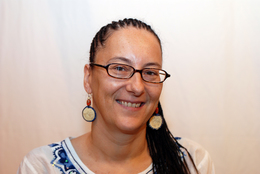 So, let's start at the top and go to Canada. Forget Mounties and Lumberjacks, the New Canadians are a disparate bunch from all over the world, including latinos, Punjabis and Africans.
Whilst out at the Womex exhibition last year in Copenhagen I met up with a fascinating woman called Nadine McNulty who is both radio DJ in Toronto (for CIUT FM) and a promoter of African music. She pointed me in the direction of some of Canada's new residents and their music.
I've played a few over the past few weeks including Cheka Katenen Dioubate and Saa Andrew Gbongbor, but I'm going to showcase a few more this week from East Africa, West Africa and Southern Africa.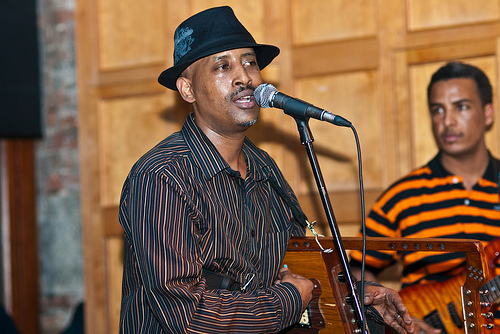 First off is an artist described as "Toronto's Krar Star", Daniel Nebiat. Now, the krar is an East African instrument best described as a 5 or 6 string lyre, that is: a small hand-held harp.
Daniel Nebiat is originally from Eritrea that small country that lies along the coast of the Red Sea near the Horn of Africa and which only regained its independence from Ethiopia in 1993 after a 30 year war.
Nebiat describes his music as a mix of Eritrean Country and New Country - but don't be thinking stetsons, cowboy boots and Hawaian slide guitars! The music mostly features traditional grooves in 6/8 time and is sung in Tigrinya, with support from the Sudanese Waleed Abdulhameed on bass amongst other things.
Nebiat fancied being a musician and originally took up playing the krar at age 12 when he saved up enough money through singing to buy one - his mother had other ideas however and chopped up his harp for firewood! He had to wait until he moved to Addis in Ethiopia when he was 17 before he could properly take it up again eventually ending up in Kenya for a couple of years before emigrating to Canada in 1996. This is the title track from his 2008 debut LP and it's called "Hakimey":
2 "Hakimey" 7:32 Daniel Nebiat "Hakimey"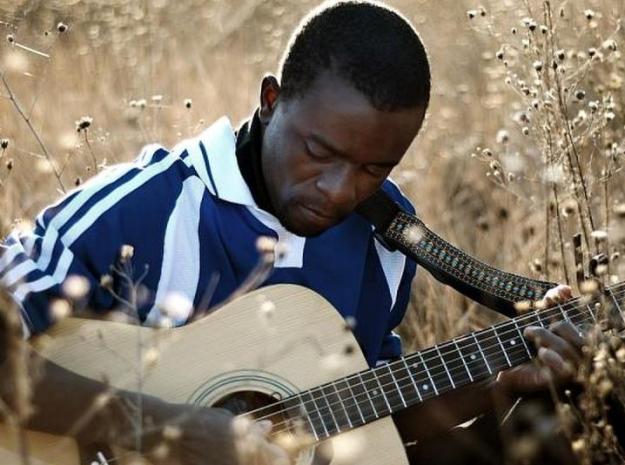 Another African emigrant was guitarist, singer and composer Tichaona Daniel Maredza who only arrived in Toronto in 2008 from his native Zimbabwe.
As his publicity has it: "swooping down from the vast Zimbabwean plains … a guitar in one hand, a drum in the other and an mbira in his teeth".
By December 2009 he'd formed a group the Tich Maredza Band with another Zimbabwean, two US ex-pats and a Colombian percussionist and hit the Toronto circuit hard with polyrhythmic grooves sung in Shona and English. This next track is called "Gadziriga"
3 "Gadziriga" 6:17 Tich Maredza Group - Zimbabwean-Canadian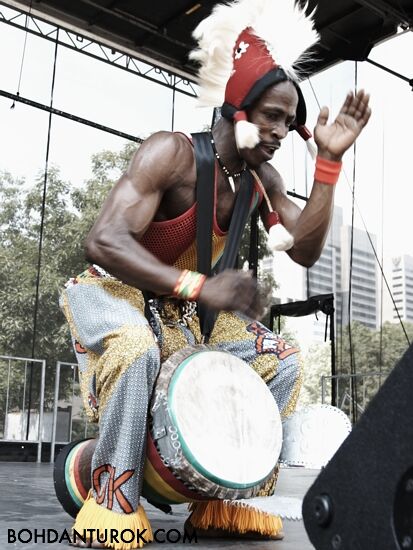 This is the last of my New Canadians now - originally from Guinea in West Africa, the djembe drummer Mohammed Diaby started off at age seven and has had a full career since the age of fifteen as lead drummer with various dance groups and dance ensembles. The track I'm going to play here is from his 2007 album "Ala Na Na" (ie God Is Here) and is called "Yamama", Yamama being a mask dance from the Samou region of Guinea utilising a rhythm of the Mandenyi people.
4 "Yamama" 3:08 Mohammed Diaby "Ala Na Na" Africa (Guinea)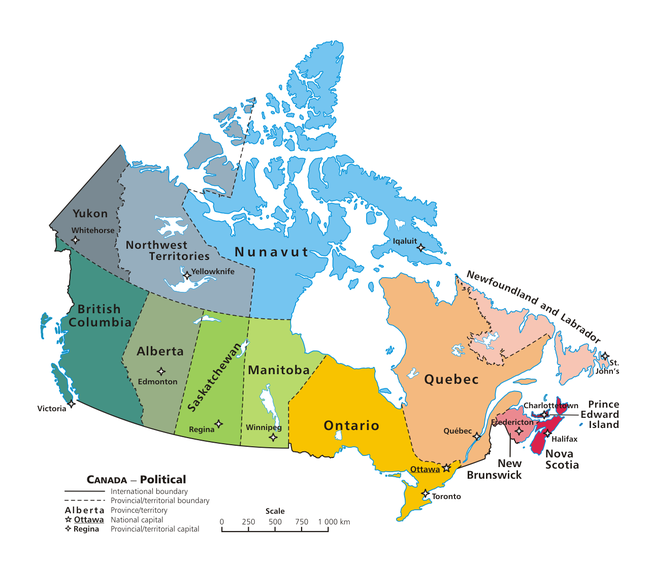 OK, from Canadian African music to French Canadian music. Canada is almost two countries in one: the majority English speaking part and the Eastern French-speaking Province of Quebec whose inhabitants (les Quebecois) hold passionately onto their French language and francophile culture. And from that Francophone area we derive the next act.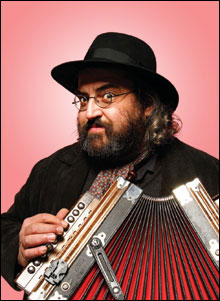 The accordionist Yves Lambert is almost a living legend in Quebecois folk music both solo and for his 26 tenure with the cult band La Bottine Souriante and since 2004 with the Bebert Orchestra. However the track I'm going to play is from his Trio Yves Lambert which utilises just two other members of the Bebert Orchestra: Guitarist Olivier Rondeau and the fiddler and mandolin-player, Tommy Gauthier. This is a foot-stomping folk-tune called "Le Pere Tanasse".
5 "Le Pere Tanasse" 3:20 Trio Yves Lambert avec Rondeau & Gauthier Quebecois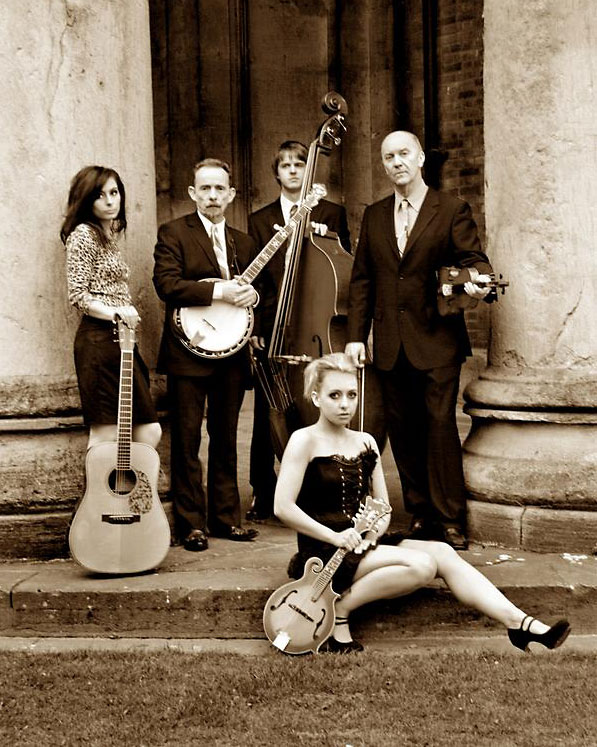 We're going to segue from Canadian Folk to British Bluegrass! And in this case Birmingham's very own acoustic bluegrass family the Johnsons, aka The Toy Hearts: Dad Stewart Johnson on dobro and banjo and his two daughters (now fronting the band), Sophia (on flatpicking guitar and vocals) and Hannah (lead vocals and mandolin).
The Toy Hearts have been gaining a lot of critical acclaim recently including from the 'new rockabilly Queen' Imelda May and legendary broadcaster 'Whispering' Bob Harris amongst others.
This is a single they released in October last year and it's called "Femme Fatale". Catch them while you can . . .
6 "Femme Fatale" (Radio Edit) 3:13 "The Toy Hearts" - Bluegrass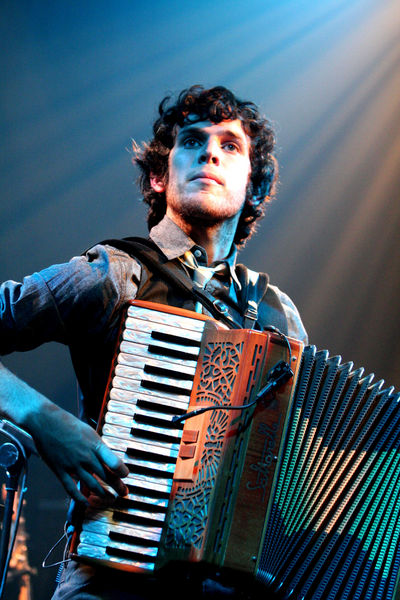 Staying in the UK we're going over now to the Inter-Celtic folk band Mabon (who - as the newly reformed 'Jamie Smith's Mabon') will be playing live at Womad this weekend at the Radio 3 Stage - check 'em out if you're going).
So here's a track from the original Mabon line-up taken from their award-winning 2010 Live album "Live at the Grand Pavilion" (on the Easy On The Records label).
This is one's called "Fiddlers Despair"! (even though there's nary a fiddle to be heard - and it features Jamie's Smith's accordion). Either way, it's guaranteed to get you bouncing up an down in your seat!
7 "Fiddlers Despair" (Live) 3:45 Mabon "Live At The Grand Pavillion" (Easy On The Records, 2010)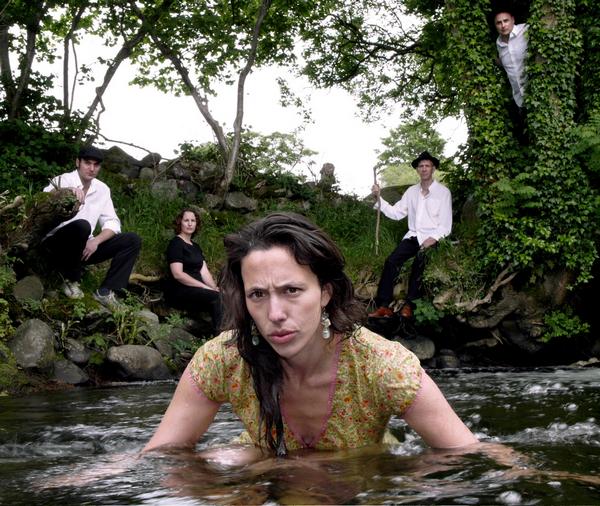 Sticking with the Welsh Womad connection this is a less traditional take on Welshness and Celtic identity.
The band are called 9bach - but I'm not sure whether that should be pronounced as 9bach (with an English 9) or Nawbach ('now-bach') with a Welsh pronunciation of the number 9.
Anyway, their music has been described as Portishead meets early Fairport Convention, acid folk, 'dungeon dark psych-folk', folktronica and even 'pastoral yet sinister' and 'attractive yet disturbing'. Hmmm. You can make up your own minds on this one.
They sing in Welsh (or should I say Cymraeg) and usually feature the voice of Lisa Jen. This track is from their 2009 album "Gwymon" and is entitled "Bythyn fy Nain" which translates as "Bythyn, my Grandmother". 9bach/NawBach will be performing at Womad in Charlton Park this weekend and if you miss them they'll also be appearing at the Moseley Folk Festival in early September this year.
8 "Bythyn Fy Nain" 4:42 9bach "Gwymon" (2009)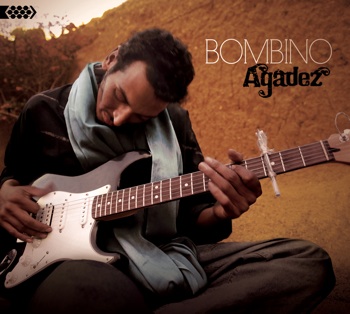 Also at Womad this year is Saharan desert rocker Bombino from Niger - I've played both him and this track before - but it's good enough to play again.
This is from his recent album "Agadez" and is a track called "Tar Hani" (My Love)
9 "Tar Hani (My Love)" 6:31 Bombino "Agadez" Desert Rock (Niger)
Now some of you maybe aware that the great Colombian singer Joe Arroyo passed away yesterday at the age of 55 in Barranquilla after struggling with multiple organ failures.
I've written a full obituary of Joe for the website WorldMusic.co.uk (www.worldmusic.co.uk/joe_arroyo_dies_in_colombia_26711) under the News section - so you can read that for a more in-depth appreciation of his life and work.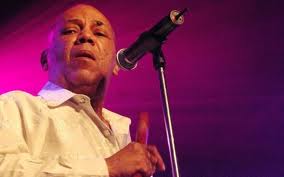 Suffice to say that the latin world and tropical music in general has lost a true original and an amazing artist.
With scores of hits to his name, both with Fruko y sus Tesos and the Latin Brothers as well as his own band La Verdad, Joe wrote the soundtrack to his life.
I can't do him justice here in this short space of time, so I'll let his music speak for him: one of the greatest salsa tracks of all time on almost every level, this is the seminal "Rebelión":
10 "Rebelión" 6.12 Joe Arroyo y la Verdad "Rebellion" (World Circuit 1989)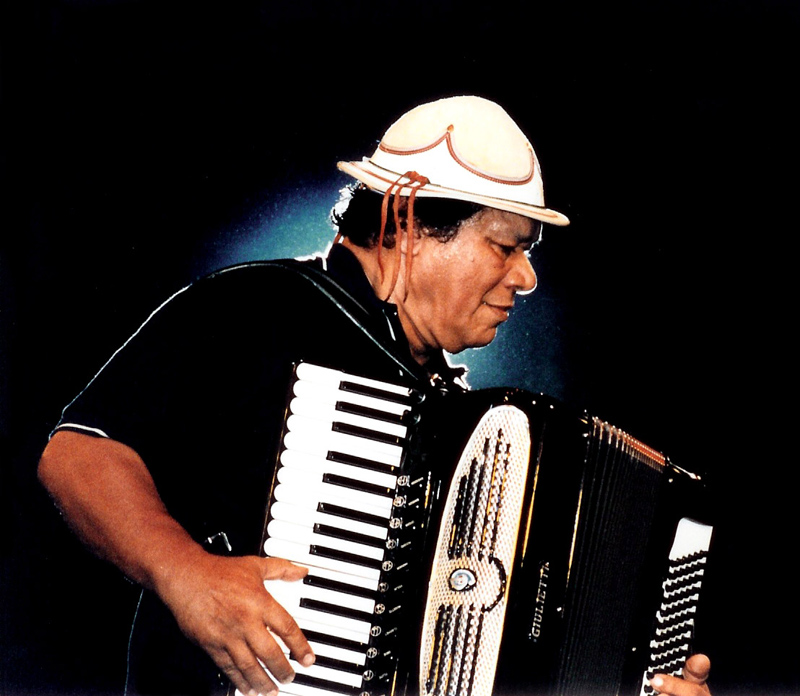 RIP Joe Arroyo who died yesterday.
Let's stay in latin america for the next few tracks, but this time we'll head south to the vast country of Brazil. We might not be getting all the sun and warmth we think we deserve in this country, but just close your eyes, listen to this music and you can almost feel that tropical tingle on your skin!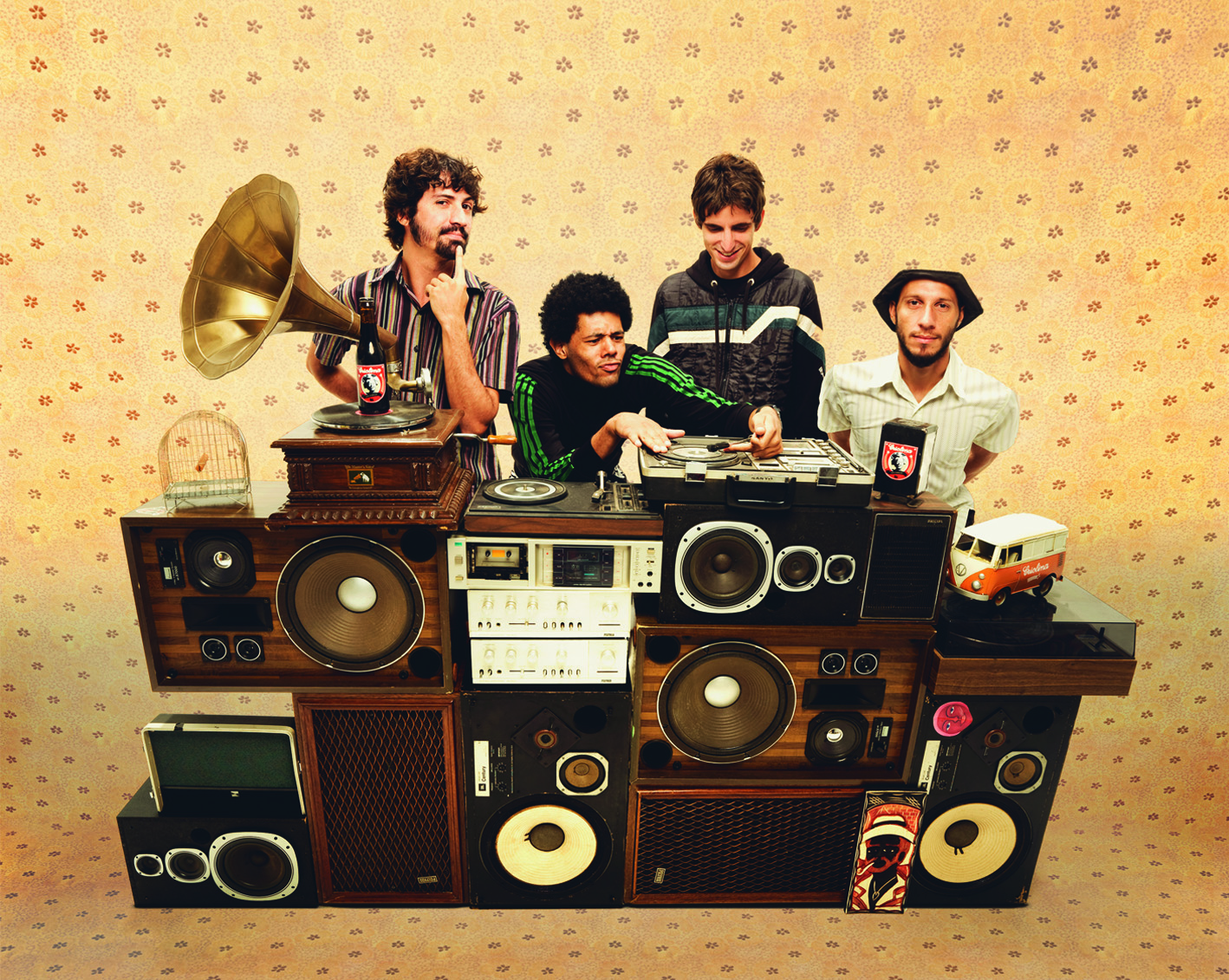 This is the Criolina re-edit of Dominguinhos's forro entitled "Toque de Pife Sem o Brasil":
11 "Toque de Pife Sem o Brasi"l 2:49 Dominguinhos (Criolina re-edit) Forro
--- [CONTINUOUS]---
12 "Batom Vermelho" 2:58 Ze Paulo "Rough Guide to the Music of Brazil" Samba
[CHANGE THE CD!]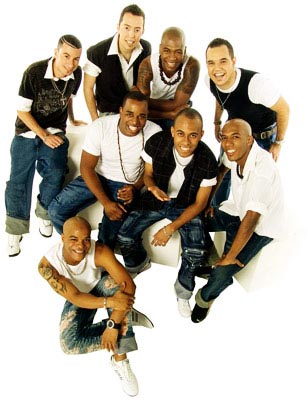 Don't forget you're tuned into Rhubarb Radio and listening to WorldBeatUK with me Glyn Phillips, your host for two hours of fantastic music from around the world.
You can hear WorldBeatUK every Wednesday between 7pm and 9pm (UK time) by logging onto www.rhubarbradio.com and I'll bring you my own eclectic selection of old hits, new releases and ones that got away!
I'm going to carry on now with the Brazilian summer feel and this lovely, lilting live offering of samba pagode from the band Turma do Pagode and a track called "Greve de Amor":

(1) 13 "Greve de Amor" 2:31 Turma do Pagode "Turma do Pagode" Samba
--- [CONTINUOUS]---
(2) 14 "Sunshine (Simples Cançao)" (3:05) by Alexandre Lima E Radio Experienza from "Meu Apartamento É Pequeno Mas Tenho O Lado De Fora Para Andar"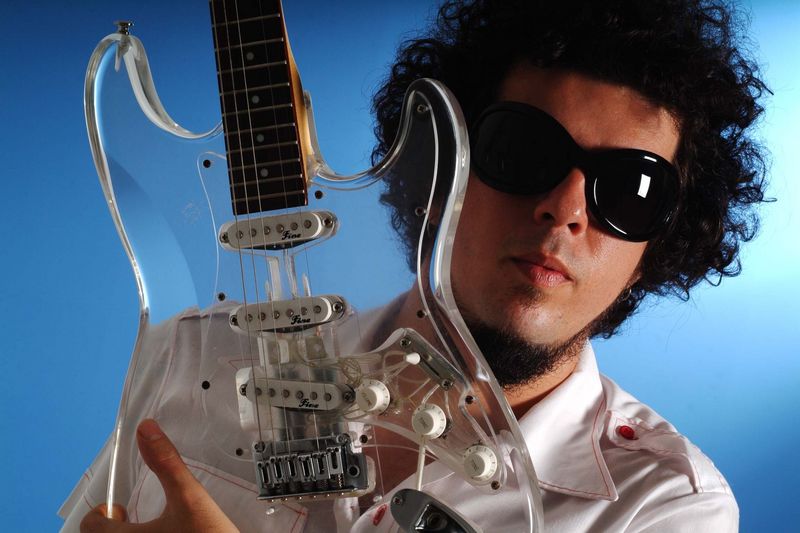 You just heard the a track called "Sunshine (Simples Canção)" by the Brazilian Alexandre Lima e Radio Experienza from his rather awkward but intriguingly entitled album "Meu Apartamento É Pequeno Mas Tenho O Lado De Fora Para Andar" (which translates as 'My apartment is small, but I have the outside bit to walk around in'!).
Ok, let's leave Brazil now and head into a section of the show that I've been planning for a few months now - gradually building a library of tunes I can use in it. This is all about the Fab Four! Yep, that Fab Four - Los Beatles - The Beatles.
Yes, you might well ask, what are they doing in a world music show? Isn't that stretching the boundaries a bit? But folks, this is ME we're talking about! You don't think I'm going to give you the originals do you? No, no, no! Tish, tish! I've lined up half a dozen different versions and mashups that might have you either applauding or wincing in turn. I've no idea. But I like them!
First up we go to Venezuela and one of their great ska bands (yes, Venezuela does have great ska bands!!).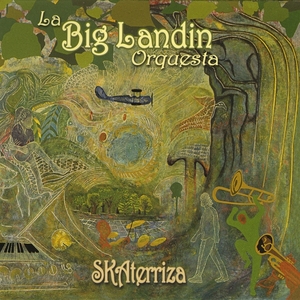 This is La Big Landin Orquesta and from their album "SKAterriza" an early Beatles tune called "I Should Have Known Better".
(3) 15 "I Should Have Known Better" 3:47 La Big Landin Orquesta "SKAterriza" Ska Venezolano
Yeah, ha ha! Well I liked it: "I Should Have Known Better" performed by Venezuela's Big Landin Orchestra.
Incidentally when that was released by the Beatles it became a Number 1 in Norway in 1964.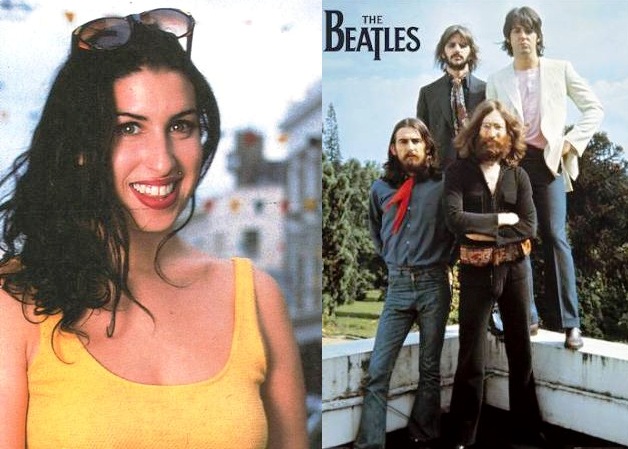 Now inevitably this leads me onto the appalling murders in Norway last week. We can only imagine the horror of such events. It still seems unreal. Just like the States after 9/11, Norway is in a state of shock and fear. And this is the time for people to reach out to others.
This might seem hard to believe, but I'd already programmed this next track into my show the week before the news came out about Oslo and Utoeya and also about the death of Amy Winehouse. So please don't think I'm cashing in with this one - it's pure coincidence but I think a very valid contribution to the show.
As I said above this is a time to come together, look for commonality amongst each other not differences. It's a mash-up by the Brazilian DJ Lucio K and it brings together Amy Winehouse and the Beatles. This is "Come Together Good":
(4) 16 "Come Together Good (DJ LK MASHUP") (4:12) "Beatles vs Amy Winehouse - DJ LK Mashup" Rock/RnB Mashup
--- [CONTINUOUS]---
(5) 17 "Eleanor Rigby (4Centers Remixxxxx)" (3:53) Beatles - Rockstep Mashup
Well there you had a dubstep version of The Beatles' "Eleanor Rigby" remixed by 4Centers. A timely reminder to care for the distressed, mentally ill and lonely.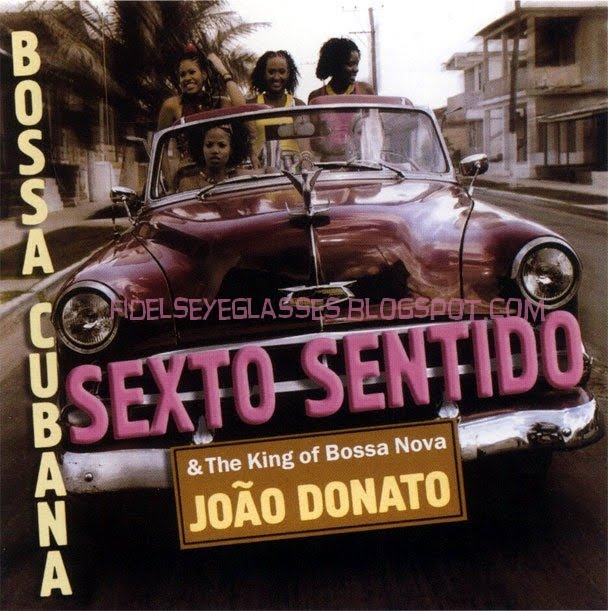 From a song of sadness and loneliness and neglect, to one of love and beauty - "Michelle" - and especially this treatment of it by Sexto Sentido.
Anyone that's heard me play any music by these four Cuban women will have heard me wax lyrical about them. I just love them.
And this tune if ever there was, is a balm for the soul. It's as if honey was made into music.
From their second album "Bossa Cubana" this is Sexto Sentido and "Michelle"
(6) 18 "Michelle" (5:52) Sexto Sentido "Bossa Cubana" Latin
Was that not just perfection on a plate? I defy any vocal group to do better! Aaaaaah!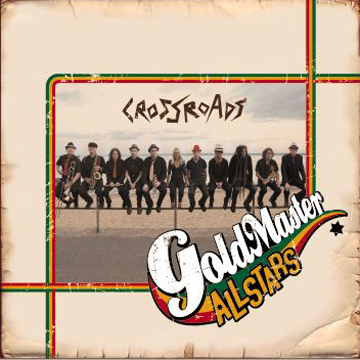 OK, sticking with The Beatles theme still for another couple of numbers this is another tune I love and a version which I think equals the original.
From Southend on Sea this is the UK's very own Goldmaster All Stars - a wonderful reggae and ska band - and their reggae version of "Don't Let Me Down" from their album "Crossroads":
(7) 19 "Don't Let Me Down" (3:48) Goldmaster Allstars "Crossroads" Reggae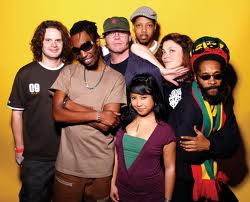 Wasn't that good? Final one now in The Beatles themed section of the show.
This is a band I played last week for Lucy, the Easy Stars All Stars but this time featuring Luciano on vocals.
Here's something that we could all do with: a little help from our friends . . .
(8) 20 "With A Little Help From My Friends" (3:13) Easy Star All-Stars Feat. Luciano "Easy Star's Lonely Hearts Dub Band" Reggae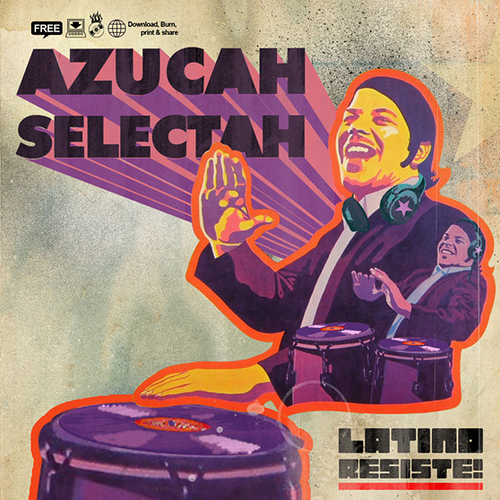 Change of pace now and three remixes in the styles of Latin Funk, Baile Funk and Reggae.
First one is a tune that was well known to any salsero in this country at least who was around in the 90s.
Originally made famous by Juan Luis Guerra and later covered by other artists (including this version here which is from a Venezuelan band - but I don't know which one I'm afraid) and here given a hard-edged latin funk remix by Z-Funkster this is going out to all ex-members of the 90s Brummie latin dance outfit Caramba - "Woman del Callao"
(9) 21 "Woman del Callao" (4:16) Z-Funkster "Azucah Selectah" Latin - Funk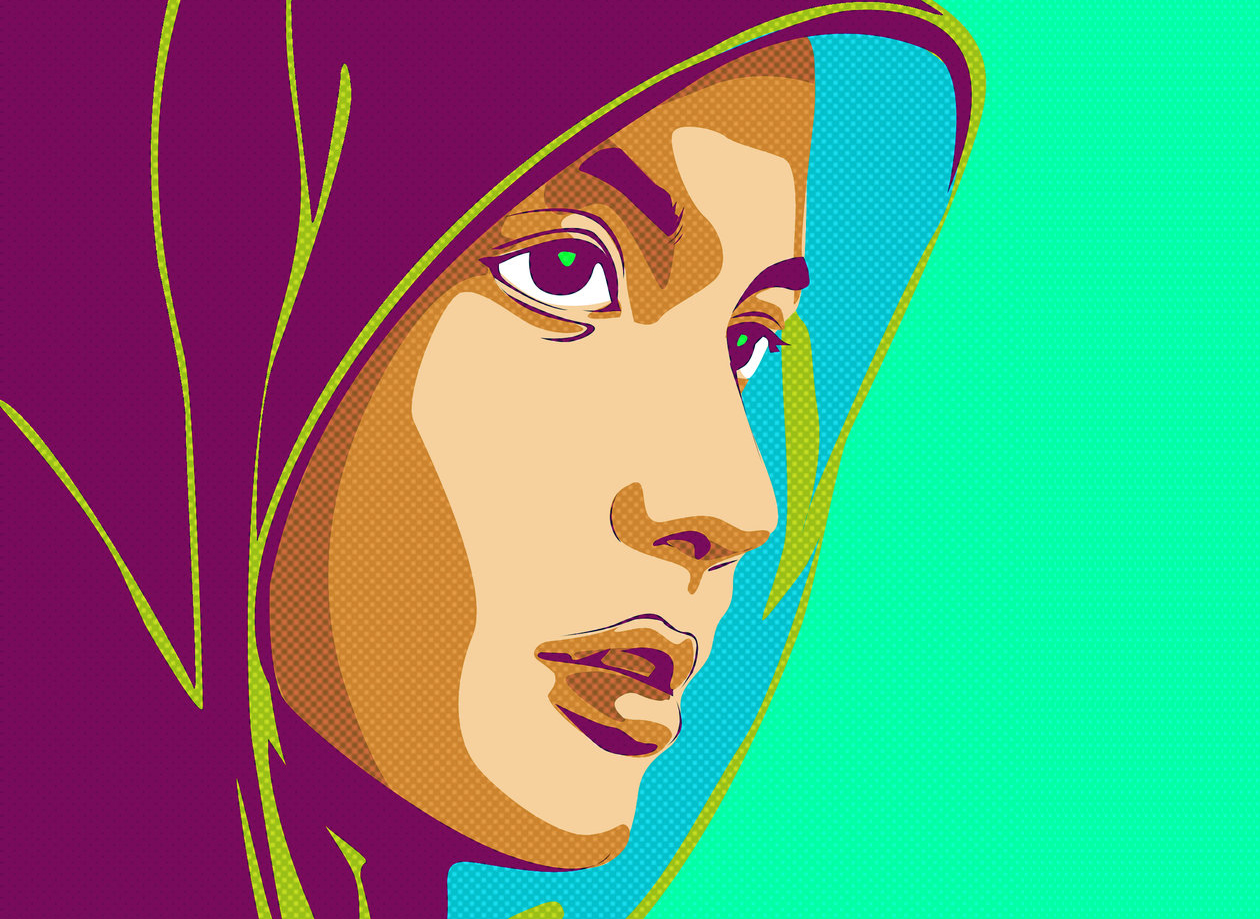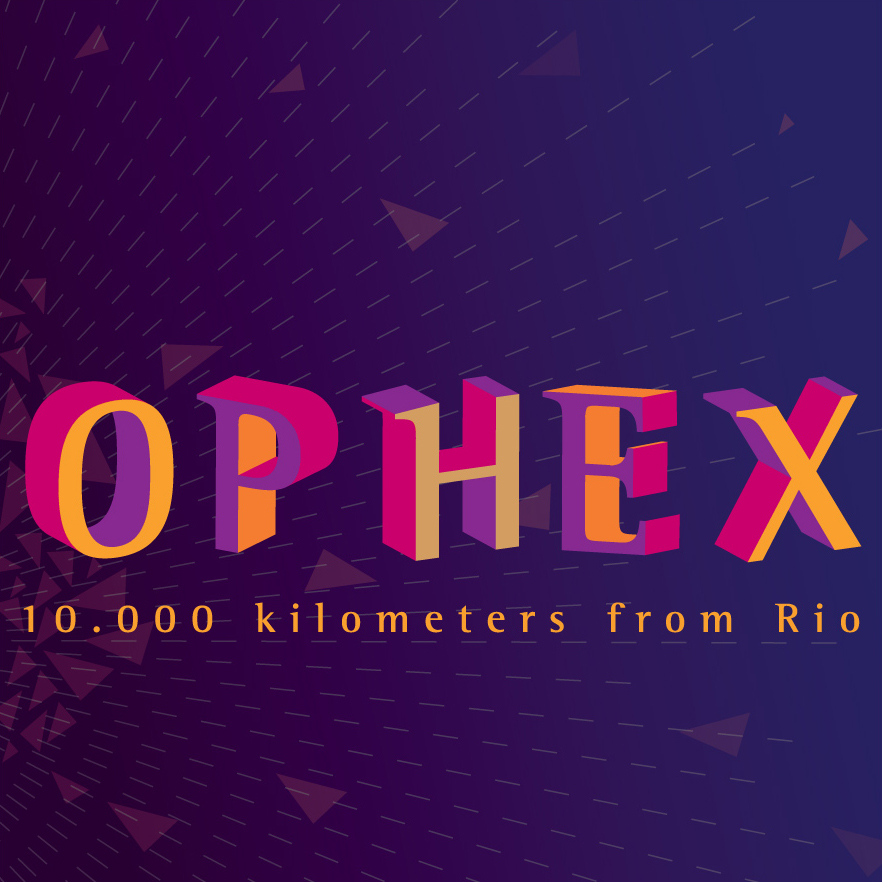 Let's rack it up a gear again.
All the way from Vilnius, Lithuania in the Baltic come the 21 year old remixer Karolis Rimkus aka Ophex.
This is a piece of what is I suppose Lithuanian folk put through Ophex's kitchen blender and inspired by baile funk from the favelas of Brazil. It's certainly different!
(10) 22 "Valkininkai" (2:54) Ophex "10.000 Kilometers From Rio" Baile Funk
Time for goodbyes now:
[Shout outs, reminders and thank yous, etc]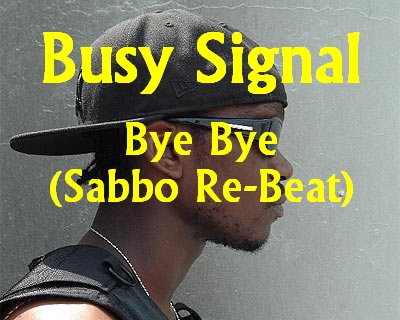 This is a remix by Sabbo of the Everley Brothers hit "Bye Bye Love" mashed up with lyrics from Busy Signal.
So what more can I say but "Bye Bye":
(11) 23 "Bye Bye (Sabbo beat-up)" (3:17) Busy Signal (Sabbo remix) Reggae
Just enough time hopefully to squeeze this one in. DLG and a lovely bachata called "Eres Mi Vida".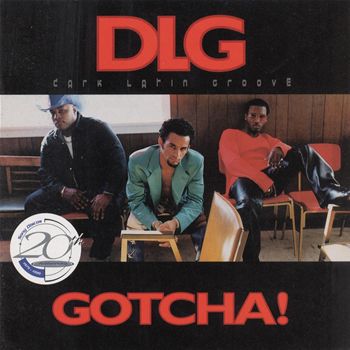 (12) 24 "Eres Mi Vida" (4:52) DLG "Gotcha"
WorldBeatUK (18th Show) - Broadcast Notes (29/6/11)
Tagged with: WorldBeatUK Glyn Phillips Mabon HOME Festival Dartington Thomas Brooman WOMAD WOMEX Fernhill Phil Stanton Rough Guide Coope Boyes Simpson Ian King Professor Elemental Uxia Ceu Seckou Keita Rory McLeod Farka Toure B B King Legouix Max Pashm Zeca Pegadinho
WBUK18 (29/6/11) - SHOWNOTES
WorldBeatUK 7-9pm this evening: Some folkin' good Folk with some folking good folkers, string driven things with veritable kings of African kora and a genuine King of Blues, Galician cuckoos, Brazilian café, Balkan Pashm, Sunflowers from Lola, a cracking Cuban big band, some very Rude Love from Mexico and a gentlemanly tannophile & his orang-utan butler . . .
1 "Intro-Mat" (1:47) by Matchatcha from the album "Nyekesse" (Melodie)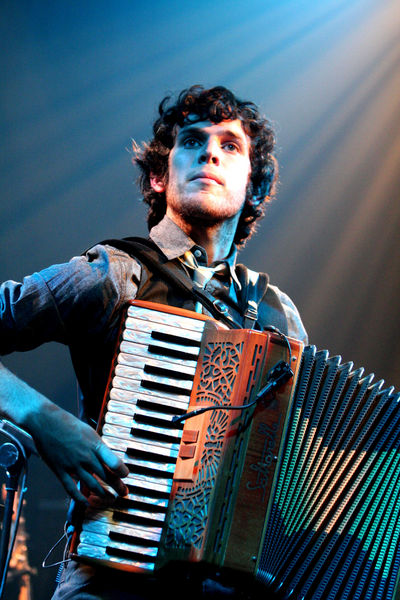 Welcome to the show and first off: Happy 7th Birthday to my youngest son, Lewys! Hope you're having a lovely day! And if it's a birthday that must mean a party! So without further ado, let's join Welsh folkers Mabon for a Schindig!
2 "Schindig" (5:00) by Mabon from the album "Live at the Grand Pavilion"
Yeah that was the Welsh based Mabon - one of the most exciting folk bands on the UK circuit at the moment - I had the pleasure of seeing them last year at the Womex conference in Copenhagen and that was a tune called "Schindig" off their Award Winning album "Live at the Grand Pavilion" released last year. The newly reformed Jamie Smith's Mabon will be playing at Womad in Charlton Park in about four weeks time on the BBC Radio 3 stage. So catch them if you can.

And from one Festival to another. I've recently come back from a brilliant small festival in Devon called the HOME festival which took place at Dartington Hall in Devon over one and a half days. It was co-founded by Thomas Brooman - one of the original founders of Womad - alongside a chap called simply Drum.
The idea behind the HOME festival is to try and present top-flight world music acts in a more intimate setting and in particular to present at least half of the performances completely acoustically. And when I say acoustic - I mean just that: NO amplification whatsoever! Hard to believe? Trust me it worked!
The venue was a 14th century hall in an old manor house and for many of the bands it was their very first time performing without mikes and speakers etc - but it was a resounding success. The audience needed to be silent but it was amazing how quickly everybody adapted.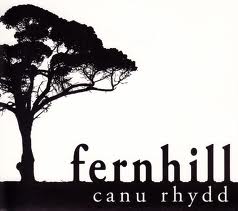 And one of the bands who performed like this were the Welsh folk band "Fernhill". Believe me, a great band to see live - the delicacy of the pieces, the seeming simplicity of the delivery, the strength of the arrangements all combined into a breathtaking concert. I've got to big up the voice of Julie Murphy in particular - in this large, incredibly high medieval hall her voice took on an almost 3-dimensional quality and took flight above our heads.
So here's a flavour of Fernhill. This is from their album "Canu Rhydd" (which roughly translates as freeform poetry) and is a track called "Diddan". Oh and a big thank you to Jane Brace and Katrina Hurford of Dartington for looking after me and my brother - looking forward to next year already.
3 "Diddan" (5.53) by Fernhill from the album "Canu Rhydd"
and from Welsh Folk to English Folk...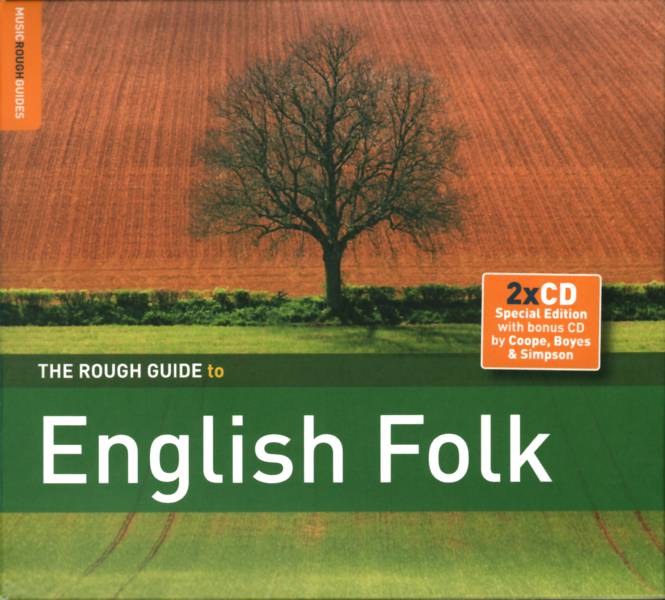 Whilst at Home Festival I met Phil Stanton, the boss of World Music Network (the people that put out the Rough Guide series of CD - and "Introducing…") . There are two new CDs from the RG range, to be released …when?…. - English Folk and Brazilian Cafe.
Explain concept of RG and of the bonus CDs.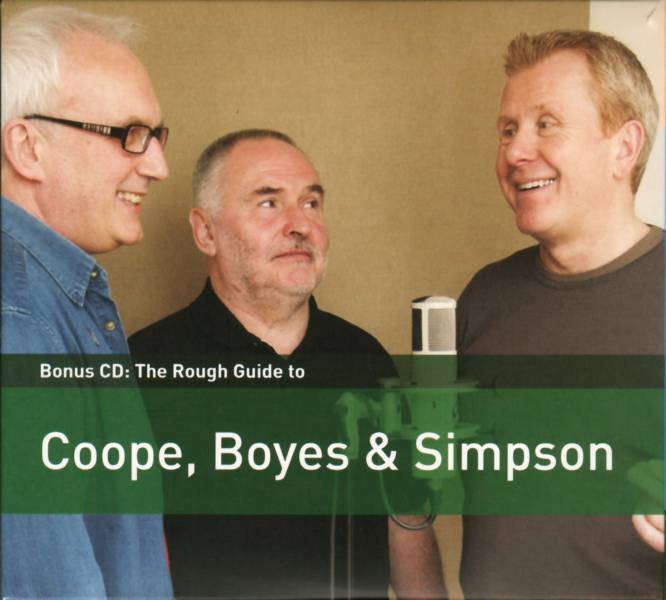 I'm going to deal with the folk album first coz we're still in the British folk section of tonight's show. This track is actually from the bonus CD which comes free with the RG TO EF - and is a compilation devoted to the work of Yorkshire acapella singers Coope, Boyes & Simpson.
- explain about Jerusalem and Froots etc.
This is a short piece called "Uttoxeter Souling Song"
4 "Uttoxeter Souling Song" (1.18) by Coope, Boyes & Simpson from the album "RG To English Folk" (Network)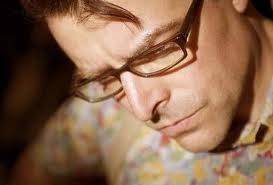 From main album: explain when I first heard this tune (early 80s - Sheffield, Oscar The Frog etc, …
5 "Adieu to Old England" (4.41) by Ian King from the album "RG To English Folk (Network)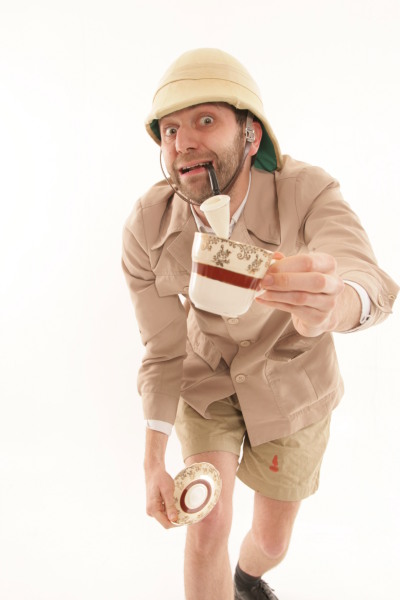 Link from saying goodbye to Old England to the Prof and his quest for the golden frog.
remind people of Prof's website www.professorelemental.com and that the remix album "More Tea" is due out on Monday July 4th…
6 "The Quest for the Golden Frog" (Tom Caruana remix) (3.49) by Professor Elemental from the album "More Tea (Remixes)
.
[CONTINUOUS]
.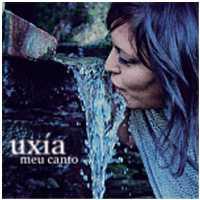 7 "O Cuco a Cantar" (3.26) by Uxia (with Fred Martins) from the album "Meu Canto" (do Fol Musica)
Explain about Uxia - then Brazilian connection, into the second of WM Network's Rough Guides - Brazilian Café (concept about café)
.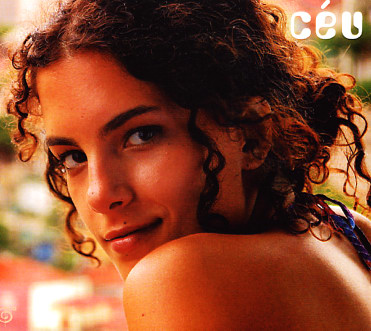 8 "Comadi" (3.33) by Céu from album "RG to Brazilian Café" (Network)
.
.
Mention Home Festival again. . . and Seckou 50% of sales to Red Cross charity. Explain 'Silimbo'.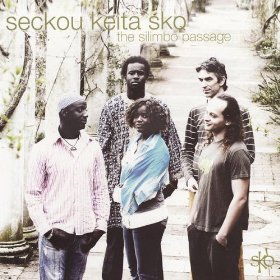 9 "Mande Arabe" (6.08) by Seckou Keita Quintet from the album "The Silimbo Passage" (World Artventures)
Flag up Rory McLeod at the Kitchen Garden Café - Sunday 3rd July - Rory McLeod - Kitchen Garden Cafe, 17 York Road, KH, Bham (World Unlimited) 7.30pm
.
Here's what I said about RORY MCLEOD a few weeks ago, worth repeating:
"He carries with him that same mixture of idiosyncracy and integrity as people like Ash Mandrake, Roy Harper etc. I think it's safe to say that Rory is an underground legend. Described variously as an amazing folk artist, traveller, troubadour extraordinaire and a one-man folk orchestra, Rory plays a multitude of instruments including trombone, harmonica, spoons, djembe, bandorea, guitar, finger-cymbals and tapshoe-driven stomp-box! He's played and recorded with people like Ani Di Franco, Taj Mahal, Kathryn Tickell and Ali Farka Toure amongst many others.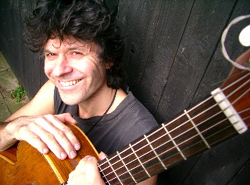 I had the pleasure of performing with him back in the 90s right here in Birmingham - a great musician, and a true gent to boot. Luckily for us here in Brum he's come down from the Orkneys and will be performing on Sunday 3rd July at the Kitchen Garden Café, Kings Heath, courtesy of World Unlimited.
I urge you to go along - you will be drawn into his unique world and emerge with your senses buzzing."
10 "Going Song" (5.52) by Rory McLeod from the album "Travelling Home" (Cooking Vinyl)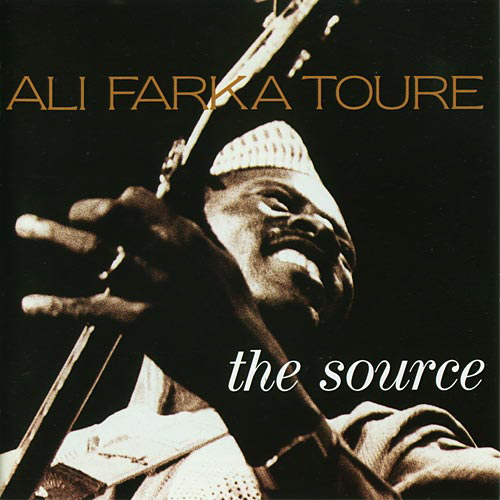 Here's Rory with Ali Farka Toure:
11 "Roucky" (8:19) by Ali Farka Touré from the album "The Source"
The Source = the source of the blues and here's how most of us remember the blues - BB King and the "Thrill is Gone"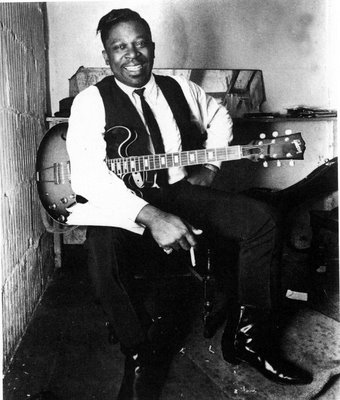 12 "The Thrill is Gone" (4:58) by B.B.King from the album "The Best Of Blues"
.
.
.
.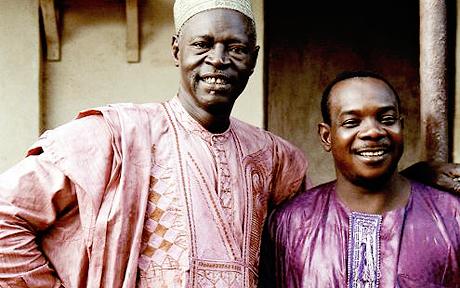 Back to Africa and Ali Farka Toure - combined with the King of Kora, Toumani Diabate - the last album they recorded together ...
13 "Sabu Yerkoy" (4:09) by Ali Farka Touré & Toumani Diabaté from the album "Ali & Toumani" (World Circuit)
FLAG UP: Monday 4th July - Vieux Farka Toure - UK release, new album "The Secret" on Six Degrees Records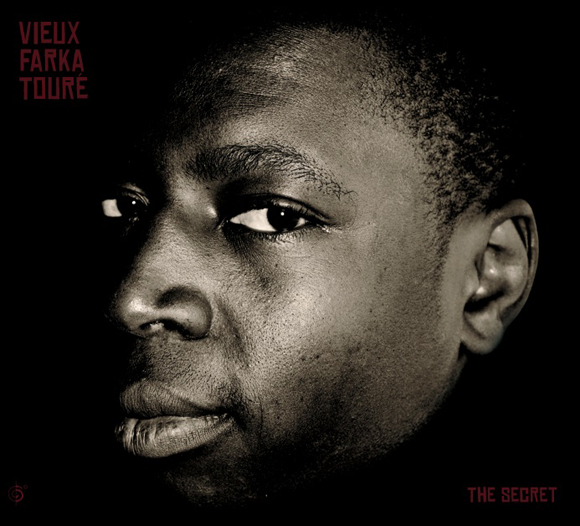 14 "The Secret" (6:51) by Vieux Farka Touré from the album "The Secret"
.
.
.
[CHANGE THE CD!!]
- - - - - - - - - - - - - - - - - - - - - - - - - - - -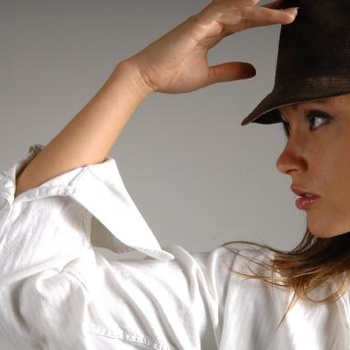 Change of mood and pace - leave Africa and come back to the UK - explain about Alexandra and her fusion stuff - here more latiny
(1) 15 "Time to Go" (3:33) by Alexandra Legouix & the Sunflowers from the album "Lola"
Flag up SUBVERT at the W&H: this Saturday 2nd July- Johnny Kowalski and the Sexy Weirdos (Balkan Gypsy with brass and fiddle, and the Damnbusters (Ska Classics), Lobster (Ska/punk, Sam Maloney (acoustic) plus DJs… 8 til late (£2 b4 10pm / £4).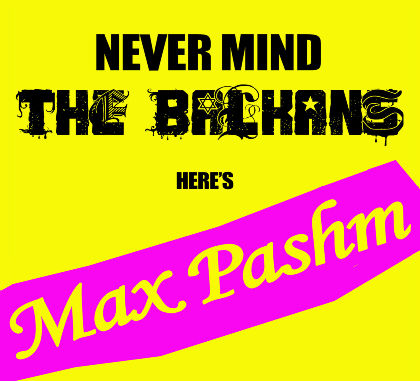 Balkan bit leads into Max Pashm (& replug Home Fest)
(2) 16 "Manea K" (4.47) by Max Pashm from the album "Never Mind the Balkans"
[CONTINUOUS]
.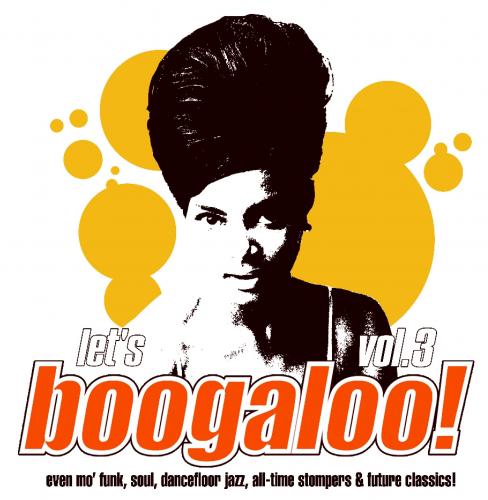 (3) 17 "Gettin Down" (3.06) by The Brand New Rhythm from the album "Let's Boogaloo Vol 3"
Last one just a bit of fun - no plugs to do for the rest of the night; so over to Brazil first for Zeca Pagodinho and his song "Vai Vadiar" which roughly translates as 'going astray'.
.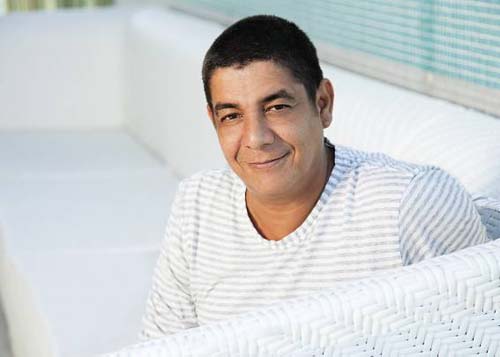 (4) 18 "Vai Vadiar" (4.07) by Zeca Pagodinho from the album "Serie Sem Limite" ()
.
.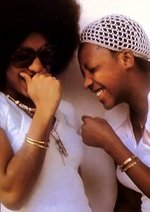 (5) 19 "Rude Love" (4.57) by Althea & Donna vs Rihanna (Outsider 8301 remix)
.
.
.
[SHOUTOUTS, thank yous, announcements, etc]
Happy Birthday to Lewys!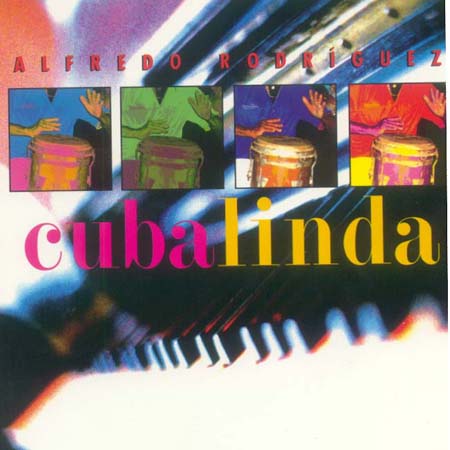 (6) 20 "Tumbao a Peruchin" (4.40) by Alfredo Rodriguez from the album "Cuba Linda" (Hannibal / Rykodisc 1996)
Womex 2010 - Editor's Highlights (Pt 3)
Tagged with: Womex Copenhagen Koncerthuset N'Faly Kouyate LaBrass Banda Blink Bomba Estereo Colombia Karina Buhr Dobet Gnahoré Mabon Wales Henrik Jansberg Baba Zula Denmark Baltic Nordic Emilia Amper Nyckelharpa Brazil Turkey Glyn Phillips Review
This is the third of my Editor's Highlights blogs from Womex 10 - the World Music Expo held in Copenhagen, Denmark last month. It deals with the third day of the expo - Sat 30th Oct 2010.
"... as if a whole battalion of brass bands was invading the hall"
"The daytimes at Womex were spent intensively networking at the Trade Fair, where we met some absolutely fascinating people and organisations; however whilst doing this there were often impromptu musical displays happening around the Forum. N'faly Kouyate, normally with the Afro Celt Sound System, was to be found at the Belgian Walloon stand playing his kora, the gentle sounds rippling out from his corner of the fair; two or three members of LaBrass Banda started a near stampede when they began to play in one of the stands - just they alone sounded as if a whole battalion of brass bands was invading the hall; a trio of what I think were very young musicians from the Lithuania/Latvia/Estonia area played some great music on bagpipes, guitar and tambourine, amongst other musical displays.
In particular a very sotto voce performance on the 'grassy hillock' at the centre of the Forum (in reality a mound of pallets covered over with rolls of real grass!) by the young Nordic folk quartet Blink was especially enjoyable. These "four women from five countries" - their own words - played a beautiful blend of music from their respective traditions, combining the voices of Danish-Norwegian Jullie Hjetland (a girl with a jaw-dropping length of hair in an enormous rope-plait) and the Finnish Lotta Hagfjors, with the Estonian fiddle of Johanna-Adele Jüssi and the Swedish nyckelharpa of the lovely Emilia Amper.
(www.myspace.com/musicblink)
(www.myspace.com/johannaadele)
(www.myspace.com/emiliaamper)
"... an energy level that could power the National Grid."
Sadly, I missed the young Welsh band, Calan, that night at the Koncerthuset (it was the turn of Wales to showcase its best in the offWomex Stage in Studio 2), which was a real pity since I'd very much enjoyed their 2008 album "Bling" and was looking forward to seeing them. However, I was able to catch and photograph the Colombian band Bomba Estéreo, a small band with an energy level that could power the National Grid. There was something about the intensity of the lead singer's performance that meant my camera was absolutely glued to her almost the entire time - even though she moved about so much it was difficult to get any decent pictures. Although they had a full-on punk and rock attitude and definitely a crowd-pleaser if placed in a festival type setting, I wasn't sure afterwards if I was even aware of the actual music they played. Certainly not music to put your feet up to . . .
(www.bombaestereo.com)
Brazilian art-rock-pop singer Karina Buhr's set was marred by the fact that for almost the entire time you couldn't see her, since the only lighting seemed to come from the intense red back-lighting. The whole concert seemed to be given in silhouette. Again I can hardly remember the music, just the frustration of trying to work out what the cat-suited singer was doing with the large blow-up plastic props in her hands that looked huge spiky dumb-bells.
(www.karinabuhr.com.br)
"beautiful voice, graceful movements, and trademark painted face"
On safer ground was the striking Ivorian singer, Dobet Gnahoré, who delivered a show full of confidence, artistry and grace in the main hall of the Koncerthuset (Studio 1). With her beautiful voice, fluid movements, and trademark painted face she held the concentration and the hearts of the packed hall. Too pregnant to safely dance - a big part of her show usually - she had one of the backing singers dance for her - and what a surprise that was. Dobet seated herself on a high stool at the back with the musicians and almost conducted the dance performance with her hands, whilst her singer leapt and swooped and spun and dropped with increasingly wild abandon to the music, getting more energetic and daring as the music took her someplace else. A great show that I wish I was able to see more of. But so many things to cover . . .
(www.dobetgnahore.com)
"A great live act, they were confident, professional and very tight"
Downstairs again to the very bowels of this amazing building and this time to see the last Welsh folk band of the night, Mabon. Although mostly Welsh, their approach is more accurately described as inter-celtic, since they weave many different strands and cultures into their music. Again, another exhilarating performance from a band I'd never seen before and had little idea what to expect. A great live act, they were confident, professional and very tight, accordion, fiddle, bass, guitar and drums working as one. The band's leader and main composer, the accordionist Jamie Smith, managed to dominate the stage even though he barely moved from his spot. Mabon soon had the crowd on their feet and there was a full-scale twmpath going on beneath the enormous Welsh Dragon pinned to the wall at the side of the auditorium. The Welsh supporters were obviously determined to show the rest of the world how to party and linked hands to dance like a huge human snake through the crowd. But Mabon are more than just a great live band; their album "Live at the Grand Pavilion" is as enjoyable played at home alone as it would be performed live at a venue (just close the curtains so the neighbours don't see your dodgy dance moves!).
(www.mabon.org/)
"How much exhilaration can a man take?"

I wandered out of Studio 2, slightly shell-shocked and somehow found myself in Studio 4 where the Nordic Club was based. I seemed to walk into the Danish equivalent of Mabon! Full house and mad dancing everywhere by the home crowd and a band that swung every bit as much as the one I'd just seen. I only found out later that it was the award-winning Danish fiddler Henrik Jansberg and his band (two guitars, double bass and percussionist - cajón, washboard and assorted cymbals and lumps of metal). Again: tight, confident, professional and with an enthusiastic band of supporters egging them on. How much exhilaration can a man take?
(www.jansberg.com/)
"I can hear all the festivals ringing their manager right now…"
Upstairs now to catch Turkish psychebelly trance masters, Baba Zula, the inventors of Oriental Dub. All efforts to pigeon-hole this legendary Anatolian band are pretty much worthless, since they pull in so many influences from psychedelic rock through electro-beat and trance to whistles, spoons, darbuka and electric-saz. Frontman, Murat Ertel, and spoon-clacking, cymbal-basher Levent Atman, both sported impressive moustaches - which got my vote straightaway! Then out came the dancers - whirling around the stage in colourful psychebelly outfits - as if Hawkwind had been transported to Istanbul. The whole show was a full-on audio-visual assault - and Baba Zula most certainly came out the conquering heroes. I can hear all the festivals ringing their manager right now…"
(www.babazula.com)
Glyn Phillips
WorldMusic.co.uk
1