WorldBeatUK (28th Show) - Broadcast Notes (28/9/11)
Tagged with: WorldBeatUK Glyn Phillips 1EYE Puerto Plata Celso Piña Systema Solar Tomas de Perrate Martin Alvarado Hazelius Hedin Antti Paalanen Ragnhild Furebotten Huba Ballake Sissokho Vincent Segal Pacifika Renata Jambeiro Flavia Bittencourt Mariza Whiskey River
WBUK28 (28/9/11) - SHOWNOTES
1 "Intro-Mat" (1:47) by Matchatcha from the album "Nyekesse" (Melodie)
"Welcome to WorldBeatUK on Rhubarb Radio! (Pause) My name's Glyn Phillips and over the next two hours we'll be scooting all over the globe in search of interesting music that you wouldn't necessarily hear on mainstream radio stations.
Between now and 9pm (UK time) I'll be playing you some mashups and remixes courtesy of Mixticius and [dunkelbunt], Ghanaian afro-hop, Scandinavian folk, Colombian Dub, Andalucian flamenco, Argentine Tango, Portuguese Fado, Brazilian Samba and Dominican bolero.
Alongside this there'll be Malian Chamber Music, Canadian World Fusion and Afro-Peruvian electronica.
Expect also to hear porros and cumbia - both traditional and cutting edge - from Colombia and Mexico, Funk from Finland, and to show that the English Midlands is not to be outdone, some Brummie Rocksteady and even gator-wrestling Swamp music from Herefordshire . . .
Stick around - you're guaranteed to hear something new and for those of you who like their fado stripped back and emotionally raw I've got a real treat coming up!"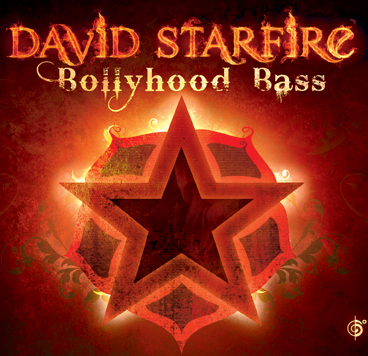 Well first up on the show I'm going straight into something a bit heavy. This is a bit of sitar-driven electronica by David Starfire from his album "Bollyhood Bass" on the Six Degrees Record Label. It's called "Sitarfire":
2 "Sitarfire" (4:24) by David Starfire from the album "Bollyhood Bass"
Now last Friday I was able to attend the first of the new season of Jibbering Presents nights at the Hare and Hounds in Kings Heath, Birmingham, which was a special night to launch the new album by Brummie band, 1EYE.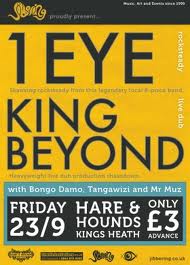 Previously, 1EYE (spelled: numeral '1', then 'E-Y-E') mixed up a blend of latin, funk and reggae on their last album "Whiskey Business" a couple of years ago. But since then they've had a change of direction musically and immersed themselves into old school Jamaican rocksteady, locked themselves in their studio for about a year and half and emerged blinking into the sunlight with a 21st Century take on rocksteady, reggae and even some rock'n'roll!
I've got to admit they were very good with a convincing sound and some lovely solos on tenor sax by Sam Rogers. A 10 piece band, all suited up (apart from the MC) with two saxes, singer, MC, two backing singers, bass, keys, guitar and kit. Although it was their official album launch, for some reason they haven't decided on a name for it yet.
However, it's been recorded here in Brum and final production completed in Kingston, Jamaica by Soljie Hamilton from Channel One Studios. I'm guessing you can track it down on their website and it's released on their own label Industry Records. I'll let you know, when I do.
In the meantime I'm going to be playing a couple of tracks from it this week (and another two next week). First in the player is "The Time Is Here".
3 "The Time Is Here" (3:52) by 1EYE
[CONTINUOUS]
4 "Mujer de Cabaret" (3:06) by Puerto Plata from the album "Mujer De Cabaret"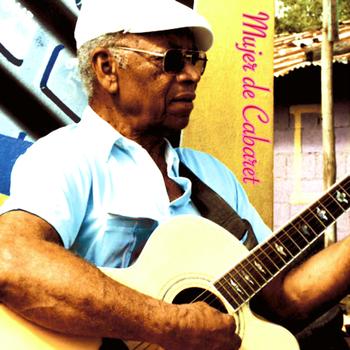 That last track was by the octagenarian sonero Jose Cobles aka Puerto Plata one of the last remaining old bolero singers from the pre-bachata days of the Dominican Republic.
It was the title track of his 2009 debut album (recorded when he was a mere 84!) on the iASO Records label and was called "Mujer de Cabaret" - the cabaret in this instance referring to the old dominican term for a house of ladies of 'dubious repute'. Nuff said. Love his stuff and in fact most of the output from Iaso Records.
Next we're going West from La Republica Dominicana, to Mexico where we meet up with the cumbia singer and accordionist Celso Piña.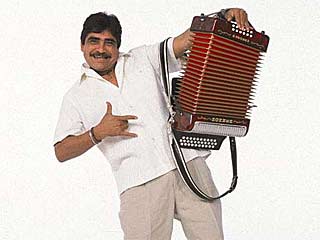 With his nickname of El Rebelde del Acordeón (the Accordion Rebel) Celso is a pioneer in mixing and fusing tropical music often finding links between Mexican norteña music, sonidero, ska, reggae, hip-hop, RnB and cumbia of course.
I'm really looking forward to seeing him at Womex next month. This is from his live album "En Vivo" and is a track called "Cumbia Arenosa":
5 "Cumbia Arenosa" (3:33) by Celso Pina from the album "En Vivo"
Yeah, Celso Piña there from Mexico with "Cumbia Arenosa".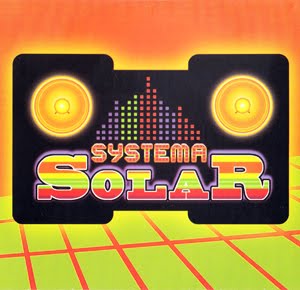 Now many of you will know that Cumbia really originates from the South American country of Colombia. So we're off there next to check out what the dubby fusion band Systema Solar are up to…
This is a really heady brew of influences and styles from them going under the name "Quién es el Patrón" (Who's the Boss?).
6 "Quién es el Patrón?" (3:26) by Systema Solar from the album "Systema Solar"
[CONTINUOUS]
7 "Olvidarte (Cuplé por bulerías)" (3:11) by Tomás de Perrate
ft Antonio Moya from the album "Perraterías"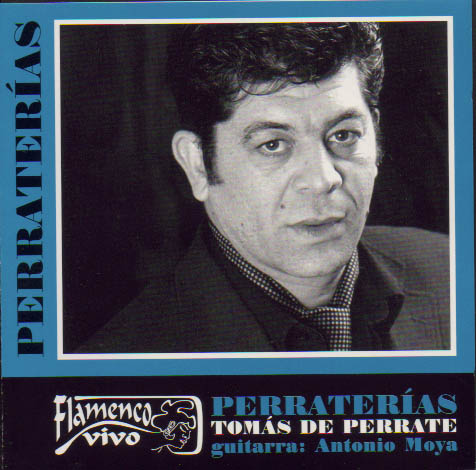 Yeah, really enjoyed that one. That was the amazing Spanish flamenco singer Tomás de Perrate from a 2005 album on the Flamenco Vivo label called "Perraterías".
The track was in the style of cuplé por bulerías and was entitled "Olvidarte" also featuring Antonio Moya on guitar and Alvaro Gandul on harmonica.
And now another Spanish language treat for you. This is a young Argentine tango singer who's creating a real buzz at the moment.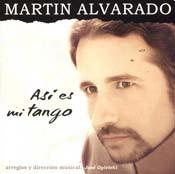 His name is Martin Alvarado and over the next few weeks I'm going to be featuring him ahead of his November gig here in Birmingham at the mac, which I'm very much looking forward to.
This is from his 2008 album "Así Es Mi Tango" and it's a track called "Estás en Mi Corazón" (You are in my Heart).
8 "Estás En Mi Corazón" (2:53) by Martin Alvarado from the album "Así Es Mi Tango"
Beautiful! I do love tangos as well as milongas. OK, change of direction now. If you were listening in last week, you might remember that I was talking about the forthcoming world music tradefair, Womex, which takes place in Copenhagen next month.
Womex each year produce a special CD called the Womeximiser full of the artists they are showcasing that year. This is normally for delegates only, but courtesy of worldmusic.co.uk I've managed to get hold of some to give away in a draw on the WorldBeatUK radio show!
I've already played a couple of tracks from artists appearing on the CD (Celso Piña & Systema Solar) and about half of last week's show and the next three tracks are all also featured on the 2011 Womeximiser.
So to be in with a chance to get your hands on a copy - just submit your name and email address to me, Glyn Phillips, and your name will go into a blind draw. The lucky winners will each get a copy of this compilation CD sent to them.
So I need your name and email address or even a Facebook link. You can either email me at glyn@worldmusic.co.uk, or if you're already connected to me via FB send me a message stating you'd like to be entered for the Womeximiser 2011 CD draw.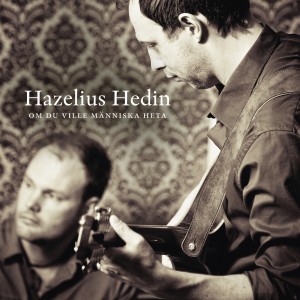 Ok, so I'm going to indulge us all in some Scandinavian music for the next few numbers, starting with a track by a Swedish duo called Hazelius Hedin who fuse Irish and Scandinavian traditions into a very harmonious sound.
his is from their 2010 album "Om du Ville Människa Heta" on the Amigo label and it's a track called "Adjö Farväl":
9 "Adjö Farväl" (4:04) by Hazelius Hedin from the album "Om du Ville Människa Heta"
[CONTINUOUS]
10 "Permafrost" (4:26) by Antti Paalanen from the album "Breathbox"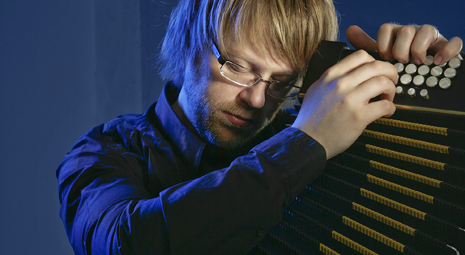 First you heard the Swedish duo Hazelius Hedin and that was followed by a stellar solo performance by the Finnish accordionist Antti Paalanen and track called "Permafrost" from the 2010 album "Breathbox" on the Siba Records label.
Well, I don't know about you but I could almost feel I was breathing in clean, sharp, icy air during that last one!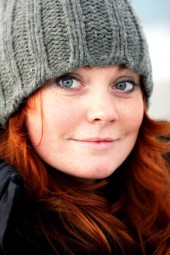 Let's finish off this Scandinavian portion of the show with an jaunty uplifting piece by a fiery young fiddler from Northern Norway - a country I don't get chance to play much from on the show.
The fiddler's name is Ragnhild Furebotten and this is a piece that features some rather interesting brass too, called "Jag Kan Inte Fela" from the album "Aldri På En Søndag":
11 "Jag Kan Inte Fela" (4:29) by Ragnhild Furebotten from the album "Aldri På En Søndag"
[CONTINUOUS]
12 "Man Brings The Bread" (5:13) by Huba from the album "Huba"
[Change CDs!!]
Don't forget you're listening to WorldBeatUK on Rhubarb Radio, coming at you live and direct from the Custard Factory in Digbeth, Birmingham. My name's Glyn Phillips and until 9pm (UK time) tonight I'll be harvesting the musical fruits of mankind's endeavours from around the globe to serve you a sumptuous feast of organic goodness for your ears, heart and soul! Stick around and keep me company because I've got a pantry full of great music still to come on the show.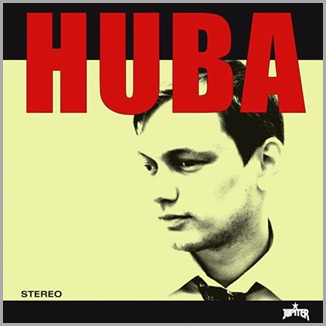 What about that last track then? That was the really 'most excellent' Finnish soul and funk band, Huba.
I remember the first time I heard anything by them - a tune called "Mary" - which was brought to my attention by Steve Williams of UKVibe. Really blew me away and hard to get my head round the fact that there were from Helsinki!
That was a lush, lush track called "Man Brings the Bread (but the woman brings the soul to the household" from their album, also called "Huba".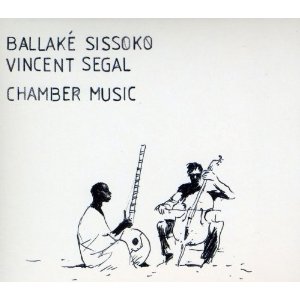 This next track is a rather interesting fusion of kora (that is to say the African Harp - the great classical instrument of West Africa) played here by the Malian harpist Ballaké Sissoko and the cello, one of the great instruments of European classical music, here played by French cellist Vincent Segal.
This is a really beautiful meld of sounds on two fabulous stringed instruments. The track is called "Chamber Music" from the 2010 album of the same name on the Six Degrees Records label.
(1) 13 "Chamber Music" (5:33) by Ballaké Sissoko & Vincent Segal from the album "Chamber Music"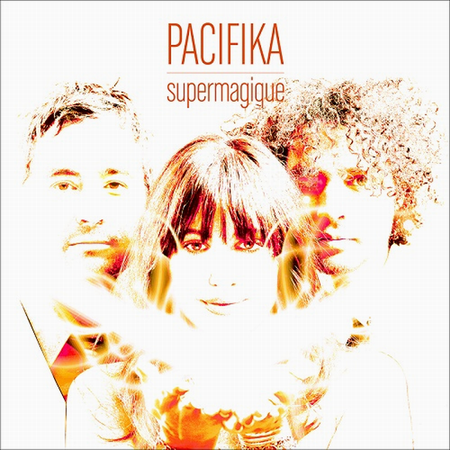 Hmmm. Lovely! Delicate and wistful!
Now over to Canada for a bit, with the Vancouver fusion trio, Pacifika, who carefully glean bits of musical styles from all over the world and then proceed to card, spin and weave them into something uniquely their own with a kind of 'world pop' sensibility.
This is called "Chocolate" from the album "SuperMagique"
(2) 14 "Chocolate" (3:39) by Pacifika from the album "SuperMagique"
[CONTINUOUS]
(3) 15 "Preceito" (3:22) by Renata Jambeiro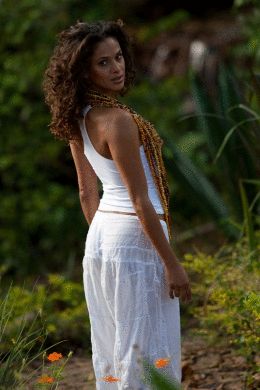 And you just heard some lovely Brazilian samba there from one of their great singers the lovely Renata Jambeiro and a track called "Preceito".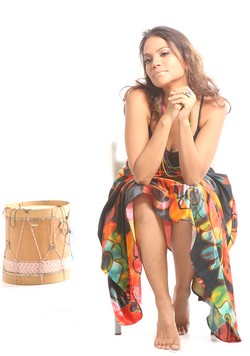 I want to stay in Brazil for this next one because I've got one last track to play for you all from my favourite Brazilian singer at the moment, the lovely Flavia Bittencourt, who as many of you know caught my attention at the recent Espirito Brum festival here in Birmingham.
This is an exquisite piece of vocal artistry from Flavia accompanied only by guitar - it's a track from her first album "Sentido" and it's called "Estrela do Mar" (Star of the Sea).
Following straight on from that is something truly heartwrenching. At the top of the show I promised you a real treat and now's the time for me to deliver … so after Flavia's song you're going to be treated to some outstanding fado from the Queen of Fadistas herself, Mariza.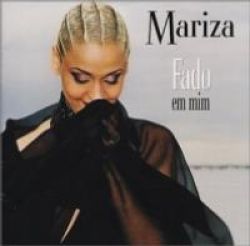 Trust me, don't go away, don't leave the room, don't put the kettle on, or start texting for the next 10 minutes, or anything!
Just close your eyes and let these two amazing ladies take your souls in their soft hands and fly them away to a better place . . .
(4) 16 "Estrela Do Mar" (4:29) by Flávia Bittencourt from the album "Sentido"
[CONTINUOUS]
(5) 17 "O Gente da Minha Terra" (5:53) by Mariza from the album "Fado Em Mim"
What can I say? Life is all about moments like that. Music to put everything else in perspective. If I could sing like that just once in my life I think I'd feel like there'd be nothing more to achieve. Truly humbling.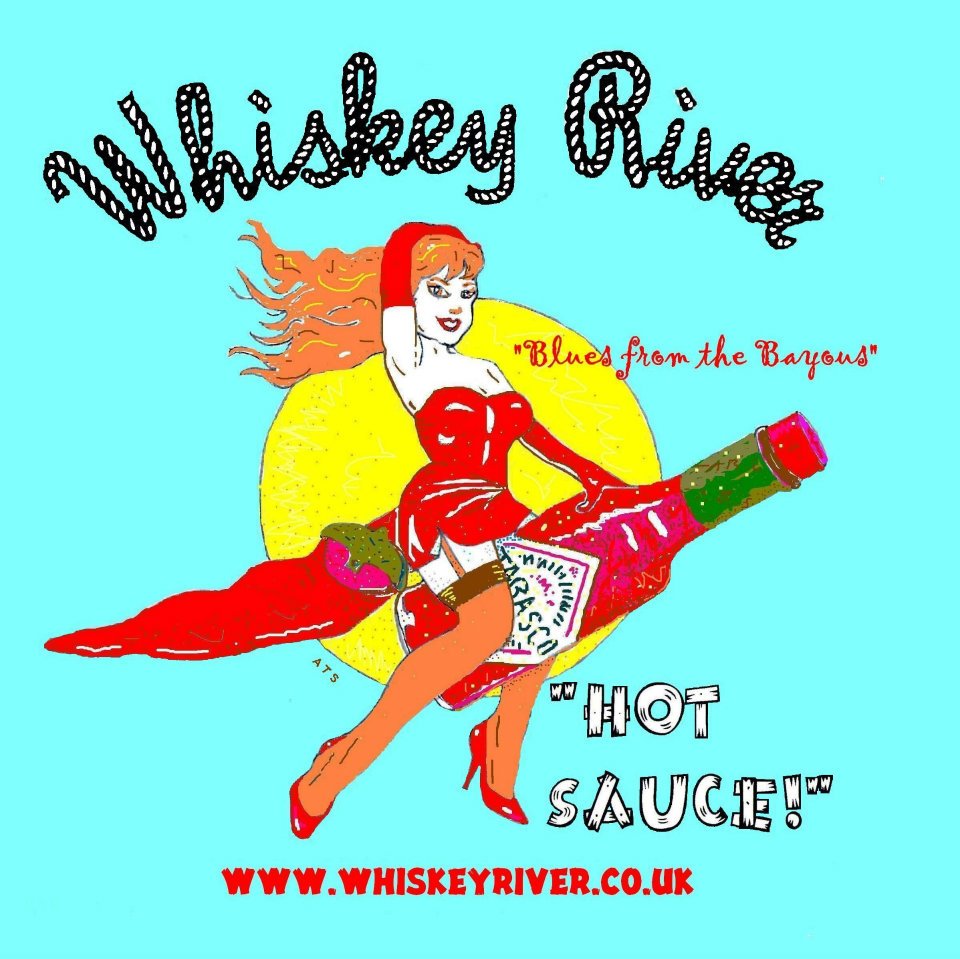 Well, what on earth do you follow those two songs with? How about some Herefordshire swamp music?! Why not!
This is a band called Whiskey River from Hereford right here in the English Midlands and a track from their album "Hot Sauce!" - sung by the gravel-washed voice of Mr Marty Blake - called "I Washed my Hands in Muddy Water" (and not a 'gator in sight!):
(6) 18 "I Washed My Hands in Muddy Water" (4:01) by Whiskey River from the album "Hot Sauce!"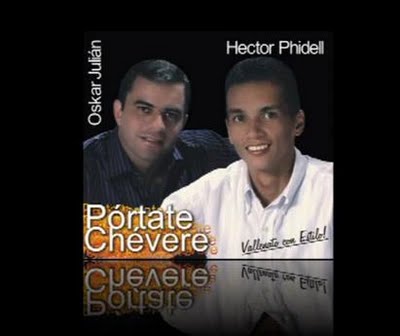 Cajun and zydeco music are famous for their accordion traditions. So here's some from a different but no less impressive tradition that of Colombia in South America.
This is by Oskar Julián and Hector Phidell from the 2009 album "Pórtate Chévere".
Oskar and Hector are very well known for their vallenato music but here they tackle a porro in their own unique style. This is entitled "Por Un Beso" (For a Kiss).
(7) 19 "Por Un Beso" (4:01) by Oskar Julián & Hector Phidell from the album "Pórtate chevere"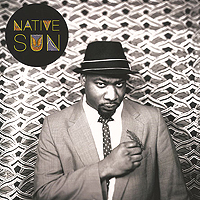 I don't know about you but I'm in the mood for some Ghanaian American afro-hop.
This is from the wonderfully named Blitz the Ambassador and from his album "Native Sun" a track entitled "Akwaaba":
(8) 20 "Akwaaba" (2:49) by Blitz the Ambassador from the album "Native Sun"
[CONTINUOUS]
(9) 21 "The Girl Can't Help It" (3:22) by 1EYE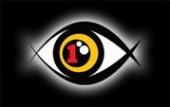 Ha ha! That was another track by Brummie rocksteady crew 1EYE and a re-working of the old rhythm & blues classic, "The Girl Can't Help It" featuring the toasting skills of Mr Kidd.
You can get more info on them by checking them out on Facebook or via www.industryrecords.org.
OK, Not long to go now - let's take a really old afro-peruvian landó classic "Toro Mata" (The Bull Kills) whose origins are lost in the mists of time - or at the very least the garua mists of coastal Perú - and refix it for the 21st century via Los Chicos Altos. This is a hazy, crazy remix, but I love it!
(10) 22 "Toro Mata" (4:13) by Los Chicos Altos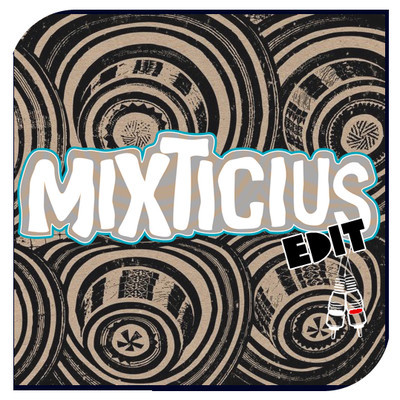 Ok, that was a spacy one - this next one's a remix by Mixticius and it's just down-home, rust-bucket, shit-kicking mad!!
Get bouncing and busting all yer best moves now.
In fact: Don't Stop Till You Get Enough!
(11) 23 "Don't Stop Till You Get Enough" (2:55) by Mixticius
Ha ha ha!! Love that tune - big up Mixticius!
So time to go now. See you all next week.
[Goodbyes, reminders, etc].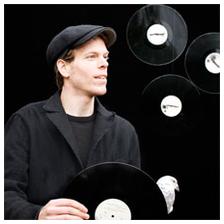 I'm going to leave you with a message - in fact the Revedere Message from [dunkelbunt] and Grandmaster Flash and you can guarantee that this piece of Balkan mash-up is pure insanity - but remember, just "don't push me 'cause I'm close to the edge, I'm trying not to lose my head…" Goodnight!

(12) 24 "Revedere Message" (4:27) by [dunkelbunt] vs Grandmaster Flash

WorldBeatUK (11th Show) - Broadcast Notes (11/5/11)
Tagged with: WorldBeatUK Glyn Phillips Sierra Leone Monosonicos Sergent Garcia Zulu 9.30 Canteca de Macao Blind Boys of Alabama Johnny Cash Maria Kalaniemi Mariza Neblina Sound JuJu Maguaré Juicebox Vetex Slivo Electric Club Zephyrus Hippo Cumbancha Strut Aito Fexomat
ShowNotes for WBUK11 - 11/5/11
1 "Intro-Mat" by Matchatcha from album "Nyekesse" (Melodie)
WELCOME BACK to another edition of WorldBeatUK - the 2 hour world music show that brings you the best music from around the globe, from today, yesterday and often even a glimpse into tomorrow! I'm Glyn Phillips, you're tuned into Rhubarb Radio coming live from the Custard Factory in Digbeth, Birmingham, England and this is WorldBeatUK!
First up this evening is a track from a new CD which was only released yesterday. It's an album of remixes by DJ Logic - and the original album they were taken from was called "Rise and Shine" which came out last year on the Cumbancha label, by Sierra Leone's Refugee All Stars.
I've played some of their stuff before on the show, which is a mixture of traditional West African music with roots reggae. The band has a fascinating history, having first formed in one of the refugee camps during and following the wars in Sierra Leone. They're now based in the United States and enjoying some well-deserved respect and attention and are currently on tour around the States.
The "Rise and Shine" album was quite a big hit for them worldwide last year and so they've teamed up with DJ Logic to do so remixes for this sort of extended EP called "Rise and Shine Remixes" (also on Cumbancha) which was released yesterday on iTunes and Amazon. This track is one of the more traditional offerings; it's called "Muloma".
2 "Muloma" by Sierra Leone's Refugee All Stars & DJ Logic from album "Rise and Shine Remixes" (Cumbancha)
And staying with Africa this is Moneyman and the Super 5 International from an excellent album called "Nigeria 70 - Sweet Times: AfroFunk, Highlife and JuJu from 1970s Lagos" which is due to be released on the 23rd May by Strut Records. This track is called "Life"
3 "Life" by Moneyman and the Super 5 International from the album "Nigeria 70 - Sweet Times: AfroFunk, Highlife and JuJu from 1970s Lagos" (Strut Records)
And from Lagos, Nigeria to Nottingham, England! There are so many bands out there now being influenced from the incredible explosion of music now available from all over the world, and often mixing up all kinds of different influences, rhythms and instruments into their sound.
I came across these guys called Monosonicos on SoundCloud a few weeks back and was taken by one of their latin-meets-afrobeat tracks; but here I'm going to play you a sort of soca-cumbia with some romantic vocals and their trademark steelpan (which I love).
It's a pity the sound's a bit low and slightly muddy, but it's enough to know that they've put a lot of thought into the music and are probably well worth seeing live. So, this is the Monosonicos from Nottingham in the UK and a track called "Loca".
4 "Loca" by Monosonicos
CONTINUOUS - CONTINUOUS - CONTINUOUS
5 "Yo Soy Salsamuffin" by Sgt Garcia from album "Una y Otra Vez (Cumbancha)
Ok that was the great Sargento Garcia, one of the leading lights of the whole European Mestizo sound. I've been following his work for some years now and he always manages to produce some really interesting pieces.
For this new album, he's signed to a new record label - the North American world music specialists, Cumbancha. The album is entitled "Una y Otra Vez" (Time and Again) and was released in Europe in March and will be in the Americas next week.
As ever El Sargento sings in a mixture of Spanish, English and French and mixes up salsa and dancehall reggae in his trademark salsamuffin style (as you just heard) as well as experimenting with rumba, rock, punk, bolero, and much more. I wouldn't say it was necessarily a better album than any of his previous ones, but it's just as good - which is praise enough!
OK, let's stay with more of this European mestizo sound - where Latin America meets Reggae and Dub meets Rock and beyond, for the next two tracks.
The next band have carved themselves out a name in Europe and especially in their native Spain. This is Zulú 9.30 from Barcelona - who I played last week - and the track that I promised from their new album "Tiempo al Tiempo". This is "La Tierra Tiene Hambre" - The Land is Hungry!
6 "La Tierra Tiene Hambre" by Zulu 9.30 from album "Tiempo al Tiempo"
CONTINUOUS - CONTINUOUS - CONTINUOUS
7 "Green Yin" by Canteca de Macao from album "Agua Pa' La Tierra"
First you heard Zulu 9.30 and "La Tierra Tiene Hambre" and that was followed by another band from Barcelona, Canteca de Macao (which, when I first came across them, I assumed to refer to a choral group from the Portuguese enclave of Macao near China - but which I found out later was actually a spoonerism of 'manteca de cacao' or cocoa butter in English!).
Anyway, that was their track "Green Yin" (presumably a seasick Billy Connolly . . . !) from their 2009 album "Agua Pa' La Tierra" on Warner Music Spain.
We're going to leave Europe behind now and get some religion in our lives! Come on boys and girls, let's go to Church! All the way to the rich red soil of Alabama in the Southern United States and the most excellent Blind Boys of Alabama!
For seven decades this band has been wowing audiences with their amazing gospel choral sound. They only have one original member of the band left now, but it doesn't change their pedigree and quality one iota.
The Blind Boys have teamed up with young Country singer and Producer, Jamey Johnson to make an album of Country-Gospel (released two days) called "Take The High Road" (on Saguaro Records and Proper Records) - No! Don't run away - it's really good!! Seriously!
Here the Blind Boys team up with the Oak Ridge Boys on the title track "Take The High Road".
I've written a full in-depth review about it on the world music website: www.worldmusic.co.uk - check it out.
8 "Take The High Road" by The Blind Boys of Alabama from album "Take The High Road" (Saguaro/Proper Records)
Wasn't that wonderful! The Blind Boys of Alabama in conjunction with the Oak Ridge Boys and "Take the High Road" from the album of the same name - just released two days ago.
Hey, the service ain't over yet! Sit back down in that pew, you sinners! You all look like you could do with your own "Personal Jesus"; Johnny Cash certainly does, and Goofee's the man to supply him . . .
9 "Personal Jesus" by Johnny Cash (Goofee Remix)
CONTINUOUS - CONTINUOUS - CONTINUOUS
10 "Hold To God's Unchanging Hand" by Irma Thomas from album 'Rough Guide To Louisiana"
Yeah, that was Irma Thomas from Louisiana and a track called "Hold on To God's Unchanging Hand" from the album "Rough Guide to Louisiana".
Very much a change of place now - we're flying over to the Finland by the light of a silvery moon to hear the wonderful Maria Kalaniemi, a singer and accordionist of Swedish and Finnish descent who will play us a tango from her new album "Vilda Rosor" (that's Wild Rose in English) which was also released a couple of days ago on the 9th May in the UK, (from Aito Records).
This track is called "Under Fullmanen" (under the full moon) . . .
11 "Under Fullmanen" by Maria Kalaniemi from album "Vilda Rosor" (Aito Records)
And if it that wasn't beautiful enough. Just listen to this. In every show I try and include at least one song of almost indescribable beauty, one that hits you at every emotional and spiritual level and this next track is one of those; by one of my all-time favourite singers, the queen of heart-string pulling fado and saudade - who else but, Mariza.
If you were really lucky you would have had the chance to see her live last night right here in Birmingham. I was unable to go, sadly! And I'm trying not to think about it too much; but if you've never heard her before, just open your heart and let this song in.
It's one of my favourite songs of hers "O Gente da Minha Terra" (the people of my land) but delivered in a very unusual way - not to the usual and bewitching background of Portuguese guitars, double bass etc that I've heard her sing it to before - but to nothing but the subtle piano accompaniment of Tiago Machado. This is true sonic beauty . . .
12 "O Gente da Minha Terra" by Mariza from album "Fado em Mim" (World Connection)
CONTINUOUS - CONTINUOUS - CONTINUOUS -
13 "You Don't Know My Name" by Alicia Keys (Jejah mashup)
[CHANGE THE CD HERE!!!!]
You're tuned into Rhubarb Radio and are listening to "WorldBeatUK" with me Glyn Phillips at the helm for two hours of the best world music from around the planet.
First up you heard Mariza's "O Gente da Minha Terra" and then after that Jejah's reggae mashup of Alicia Keys' You Don't Know My Name" - I love Alicia Keys and I also love that remix using Neblina Sound's Operator Riddim!
While we're in that reggae vibe let's stick with the Spanish mashers and mixers for the next couple of numbers coz this is Barcelona's Neblina Sound System again and a laid back Spanish language song by "Oli" called "La Mente" which utilises the Zurie Riddim.
14 "La Mente" by Oli (Neblina Sound)
OK final reggae mashup of the night. It's by Spain's Neblina Sounds again; this time from their album "Intergalactic Mashups" and, you'd better believe it, it's none other than Bob Marley that gets the Beastie Boys treatment! "Could YOU be Intergalactic?"
15 "Could You Be Intergalactic" by Bob Marley vs Beastie Boys (Neblina Sound)
This next one's a promo taster from an as yet unreleased album called "In Trance" by the band JuJu - a collaboration between the UK guitarist Justin Adams and Gambia's ritti master Juldeh Camara - it's sort of Gambian Rhythm and Blues with a metal edge - but trust me, it's very good! The album's going to be released in the UK next Tuesday on May 17th by Real World Records; this is a track called "Nightwalk".
16 "Nightwalk" by JuJu (Justin Adams & Juldeh Camara) from album "In Trance" (Real World Records)
West Africa again and going right back in time 30 years now! From the 1981 album "Show Me Your Love" this is some lovely old Ghanaian Highlife from the Opambuo International Band of Ghana and a track entitled: "Hu Anim Ase Nkyene".
17 "Hu Anim Ase Nkyene" by Opambuo International Band of Ghana from album "Show Me Your Love"
CONTINUOUS - CONTINUOUS - CONTINUOUS
18 "Navidad Negra" by Maguaré from album "Retro-Cumbia" (Zephyrus Records)
One of my favourite afro-colombian tunes there, "Navidad Negra" (Black Christmas), in a 2010 remake by the Belgian based band Maguaré and their wonderful Colombian singer Paola Marquez - I do love her voice - from their album "Retro Cumbia" on the Belgian Zephyrus label - besotes a mis zefiranas: Paolita y La Marangita!
And to follow that, from the Dutch label Hippo Records, this is a funky piece of retro-boogaloo from Juicebox off their album "Canned Boogaloo"; this is called "New York Soul". Yeah, Baby! Aúuuuuuuuu! Take your latin swing and just add that afro-thang!!
19 "New York Soul" by Juicebox from album "Canned Boogaloo" (Hippo Records)
Back to Belgium and some Balkan style brass from the huge brass band Orchestre International du Vetex - this is "Vetex on Fire III" -
20 "Vetex on Fire III" by Orchestre International du Vetex
We're firmly in Tipsy Gipsy territory all you tsiganophiles! Fancy a drink?
21 "Hey Hey" by Fexomat
Ha ha ha!!! Loads of you couldn't handle last week's offering of gypsycore from Fexomat, so maybe you found that a little easier on the palatte - slightly more quaffable perchance?
OK, that's about it . . .
[Goodbyes etc]
Just time to leave you with this from France's Slivo Electric Club. A lovely bit of contemporary gypsy style music called "Gypsy Kopath". Enjoy!
See ya'll next week. Spread the words, peeps, tell all yer friends. And remember: it's all about the music!
22 "Gypsy Kopath" by Slivo Electric Club
WorldBeatUK (4th Show)- Broadcast Notes (21/3/11)
Tagged with: WorldBeatUK Glyn Phillips Rhubarb Radio Dr John Dirty Dozen Waso Koen de Cauter Romani Lavotta Salmarina Big Chief Rosellys Palma Coco Soundways Ebo Taylor Gabbidon C Sharp Slamboree Strut Maria Kalaniemi Mariza Barry Phillips Aito
Playlist for Monday 21st March 2011
1 JINGLE 1 0:34 (Glyn Phillips voice-over "Intro-Mat" by Matchatcha)
Coming up on the show this evening: 1950s Gospel, 1960s Cumbia, 1970s Ghanaian Afrobeat, 1980s Gipsy Swing, 1990s Sevillanas, Noughties Fado and Teenies Reggae! But first this: In May 1970 Eric Clapton, Bill Wyman, Charlie Watts, Steve Winwood and a host of others (including various Stones and Beatles) came together to record an amazing album of blues - and the catalyst for all this? One Mr Chester Arthur Bennett. Better known to you and me as … Howlin' Wolf!
2 Built For Comfort 2:11 Howlin' Wolf The London Howlin' Wolf Sessions (Chess/MCA) Blues
That was a track called "Built for Comfort" off the 1970 album "The London Howlin' Wolf Sessions" an experiment that teamed up the legendary Chicago Blues man with some of the then cream of the British crop. OK, so why am I kicking off a world music show with the Blues? Well, it IS world music - in fact along with Jazz, Rhythm and Blues, Cajun, Zydeco and Country music it is America's very own world music.
But more particularly, because yesterday marked the 2nd anniversary of the death of my father - one of two huge musical influences on my life (the other being Alexis Korner) both of whom planted the seeds of my interest in the wider musics of the world. So as a little homage to my father I'd like to share with you some of the tracks, musicians and styles that I grew up with during the 60s and 70s and into the 80s.
My old man played jazz and blues trombone, teaching himself from the age of 17 and throwing himself into the rebel music of his day (that day being 1951) - New Orleans Jazz! "Rebel Music"?! I can hear you say. Why, yes. to people brought up in the war years on American crooners and the British "Hee Hee! Pop the Kettle on Mother!" approach to musical entertainment, New Orleans jazz was wild, unpredictable, rebellious, You needed to learn it by ear, not by notes and best of all - yer parents hated it! Things really don't change do they?
I have precious little recorded material to show for his almost 6 decades of performing. This next piece was given to me by a man who came to his funeral who had played with him back in the 60s in a (very non-rebellious) early form of 'tribute band', given over to recreating note-for-note 1920s style jazz - very much not my old man, but hey it was a gig; however, please listen to this and revel in his 'blink and you'll miss it' 12 second trombone solo which single-handedly blasts away the tuba player and the rest of the band's cobwebs and shows - albeit briefly - that to him music needed to be 'felt' not just played. This is Birmingham's own Ken Ingram's Classic Jazz Kings and a track called "Deep Henderson"
3 Deep Henderson (Take 2) 4:06 Ken Ingram's Classic Jazz Kings KICJK Vol 6 Jazz
Only one more jazz one now because I can feel my brother already gnashing his teeth and reaching for the tranquilizers. There are so many musicians I could pick that I remember him spinning records to in the front room, but this guy is probably the one that most subconsciously influenced my old man's playing style - full-on broadsides of 'bone and big sweeping notes that used the whole length of the slide. This is on vinyl - an old Vogue label ep - and it's "St Louis Blues" by the great Kid Ory.
4 St Louis Blues - Kid Ory Vogue epg1006 Jazz
[VINYL]
If you've just tuned in - don't worry, you're still listening to WorldBeatUK with me Glyn Phillips - I'm just taking the opportunity to use this first hour to commemorate the 2nd anniversary of my father's death with a little homage to what 'world music' we could lay our hands on in those far off days before the 80s. We've had Blues, we've had Jazz; now for the 3rd of the great triumvirate of 20th Century Black American music: Gospel! And in our house two ladies stood head and shoulders above the rest: the excitable dynamo Sister Rosetta Tharpe and the mighty rock of faith that was Mahalia Jackson. We're going on a journey bound for glory with Sister Rosetta on "This Train" and that's followed by an absolute masterclass in control and deep belief in Mahalia Jackson's "In The Upper Room". Firstly though . . . All Aboard!!
5 This Train 2:50 Sister Rosetta Tharpe The Original Soul Sister Gospel & Religious
[CONTINUOUS]
6 In The Upper Room 5:58 Mahalia Jackson Gold Collection Gospel & Religious
Leaving America behind now, but not the ladies, we move into more recognisable world music territory. In 1965 my parents went to Portugal, guests of the son of some very well-heeled Portuguese people. They were taken to a fado house in Lisbon and returned home with a couple of wonderful ep's. It was my first taste of foreign language music - and I really took to it. Who else but the Grand Diva of Fado, the woman in black, the legend in her own lifetime: Amalia Rodrigues and from that very same ep ("Amalia the Beautiful") this a track known in English as 'The Song of the Sea' - Solidão (Canção do Mar)
7 Solidão (Canção do Mar) Amalia Rodrigues Amalia the Beautiful (Columbia) Fado
[VINYL]
Ok, Briefly back over the Atlantic to the States. New Orleans Jazz might have very unjustly got a bad name from the ranks of the 'Cool Jazz' brigade (you know, they should really study their musical history, Jazz did not start with Bird, Trane and Miles!) - however this next track sets out to demonstrate the fuller picture of the Crescent City - on the one hand the Funky, Funky, PHONKY brass bands and on the other the amazing pianists. This track combines two examples of the best - it's The Dirty Dozen Brass Band fronted by the Night Tripper himself, The Gris Gris Man, the living embodiment of New Orleans Juju, Dr John Creaux - or just Mac to his friends. "It's All Over Now"!
8 It's All Over Now 4:57 The Dirty Dozen Brass Band (Dr John) Jazz Moods - Hot (Columbia/Legacy) Jazz
During the 60s and 70s besides listening to oceans of rock (proper rock mind!) my ears were always open to hear anything that spoke of foreign climes - there wasn't a lot but I remember Dad playing Ravi Shankar, Manitas de Plata, The Drummers of Burundi etc all of which swam around in my head next to The Beatles, Santana, Zeppelin, Janis Joplin, Hawkwind, Slade - yes, Slade, why you got a problem with that?
However, one chance meeting had a profound effect on my musical development as a teenager. During the later 70s my father and I pitched up at a small jazz festival in Kent and met four amazing Belgian musicians (yes, I'm back talking about Belgium again). It was a gipsy jazz quartet called Waso and they were to become our friends and unwitting musical mentors for years to come. The band consisted of Michel Verstraeten on Double Bass, the Manouche gipsies Vivi Limberger on rhythm guitar, and his cousin Fapy Lafertin on lead guitar and Koen de Cauter on reeds and vocals. Actually they were all multi-instrumentalists but more of that later. First off I'm going to play a track from their 1983 album "Gipsy Swing Vol 5" which is typical of the style that made them firm favourites of discerning British jazz audiences during the 80s. This is their gipsy jazz version of the old Russian theme " - Ochi Chorniye" - "Black Eyes".
9 Les Yeux Noirs 2.58 Waso Gipsy Swing Vol 5 (Munich Records 1983) Gypsy Jazz
[VINYL]
This was incredibly exciting music - and tracks like this were capable of being played at breakneck speed; just the sight of Fapy Lafertin's fingers effortlessly flowing over the frets was enough to make most British Django devotees hang up their guitars in shame. However, it wasn't just all gipsy swing standards; the band's frontman Koen de Cauter had a very personal style of singing and comic facial expressions that often masked his true skills; so I was exposed also to musette, chanson and, as here, an idiosyncratic rendering of the waltz - "Flambée Montalbanaise"
10 Flambée Montalbanaise 3:38 Koen de Cauter & friends Django! (DeWerf 2004) Gypsy Jazz
That last track was taken off an album recorded in 2004 called "Django!" and featured not just Koen and Fapy from the original Waso, but also two of Koen's sons Waso de Cauter on rhythm guitar and Dajo de Cauter on double bass. So far, so good. But is this world music? Yes, yes, yes! You just need to leave your preconceptions at the door. As the night went on, Waso would treat their British audiences to a taste, just a taste of the hidden world of Central and East European music. You have to remember it was virtually impossible to hear anything like this in Britain 30 years ago, let alone buy it anywhere.
The next track although recorded in 1996 by another offshoot of the original Waso band called Romani, is again typical of the treats they had in store for the lucky few able to cram into the tiny clubs where they played to absolutely breathless audiences. The band here features Vivi's son Tcha Limberger (now internationally famous in his own right) on vocals and violin, Vivi himself on rhythm and backing vocals, Koen on lead guitar and his son Dajo again on double bass. It is a sublime piece the original of which I remember playing to death on an old scratchy worn out cassette. This is "Letscho Kurko"
11 Letscho Kurko 5:43 Romani Romani (Map Records) Gypsy Jazz
[CONTINUOUS]
12 Serenade 2:24 Lavotta Le Chemin des Tsiganes Gypsy Jazz
To finish off the North European gipsy section that was the wonderful Lavotta from an album called "Le Chemin des Tsiganes" and a track entitled "Seranade" - You can get all the details for these tracks right after the show by logging onto my world music website, called appropriately enough www.worldmusic.co.uk and then clicking on the Radio category - there you'll find playlists for all my shows.
Just to remind you, you're listening to WorldBeatUK here on Rhubarb Radio, with me Glyn Phillips and for this first section of the show I'm paying homage to my late father and to the music he either introduced me to or discovered with me back in the 60s, 70s and early 80s. I would like to have played you some 60s music by the Southern French gipsy, Manitas de Plata - but I can't put me hands on his album - so this is again from my father's collection; it's from Andalucia in Southern Spain and it's a sevillana by the choral group Salmarina called "Fue en Sevilla" (It Happened in Seville).
13 Fue en Sevilla 3.39 Salmarina Sevillanas de Carlos Saura (Polydor) Sevillana
Ok this is the last one in homage to my father. You might remember that earlier on in the programme I played a piece by the most famous fadista of all time, Amalia Rodriguez; the next song is by the most famous fadista of her generation, who might yet prove to eclipse Amalia in time. Who else but: Mariza. Just as with Eva Cassidy, I can remember distinctly the first time I ever heard her; I was driving along College Road in Handsworth when this astounding voice came out of the radio and I had to pull over to the kerb and listen, since all the hairs on my arms were standing up and I began to feel faint. Now THAT's the power of music! My father discovered her around the same time in the early noughties and loved her voice equally.
One of my last memories of true closeness to him took place after he'd been told he didn't have long to live; He was struggling to breathe through his oxygen mask, so we just sat next to each other and he got me to put on a documentary about Mariza and her life. We sat there experiencing the joy of music, the longing for more time and the sadness of impending loss. True 'saudade'. The next week he stopped listening to any music at all, because he couldn't bear the pain of knowing he'd never play trombone, never sing, never dance, never truly live again. This is "Meu Fado Meu".
14 Meu Fado Meu 3.26 Mariza Transparente (EMI/World Connection 2005) Fado
Did I say that was the last song for my father? Well, technically this is. Good friends of me and my dad's and North London ambassadors for mixing up styles from Soweto to the Crescent City, this is Big Chief and . . . . "Song For My Father"
15 Song For My Father 6.48 Big Chief Live at the Bull (Teepee Records 2005) Jazz
[CONTINUOUS]
16 JINGLE 2 1:01 (Glyn Phillips voice-over "Intro-Mat" by Matchatcha)
[CONTINUOUS]
17 Emoções 3:04 Jose Da Camara Emoções (Sony 2010) Portuguese
(Jose Da Camara Canta Roberto Carlos)
Welcome back to WorldBeatUK with me Glyn Phillips right here on Rhubarb Radio. You were just listening to the sounds of Portuguese singer Jose da Camara singing a song called "Emoções" ('Emotions' in English) from the album of the same name, subtitled Jose da Camara Canta Roberto Carlos (J d C sings the songs of Roberto Carlos). That's on the Sony label 2010.
A quick reminder that this is the last show on a Monday! If you tune in next Monday between 6-8pm you'll probably get the wonderful Marc Reck, but not me. WorldBeatUK is moving from next week to WEDNESDAY evenings at the slightly later time of 7-9pm UK time (overseas listeners please check the time differences because the UK's clocks go forward an hour this weekend coming!). So that should be much better for those who struggle to get back home in time for 6pm to join me. There'll be no excuses now!
Now here's a band that are playing here in Birmingham next week at the Kitchen Garden Cafe in wonderful uptown Kings Heath on Monday 4th April at 8.30pm. I was going to get them to come on the show and play live for us, but of course as you've just heard, I won't be here on Monday - because I'll be here next Wednesday! The band's called Polly and the Billets Doux an eclectic mix of folk/soul/pop and I don't know what really - but it's nice! Sort of halfway between Bonnie Raitt and Norah Jones. This is from their album "Fiction, Half-Truths and Downright Lies" and it's called "Lead Me On".
18 Lead Me On 4:31 Polly And The Billets Doux Fiction, Half-Truths and Downright Lies Pop/Soul/Folk
[CONTINUOUS]
19 Caught Me At A Bad Time 2:38 The Rosellys One Way St (2008) Americana
You've just been listening to a pair of Birmingham's finest young musicians who play what's often referred to nowadays as 'Americana' - as I've been trying to point out all through the programme, world music is a lot broader than you might think. That was The Rosellys and "Caught Me At a Bad Time" from their album "One Way Street". Check out their website www.therosellys.com. They often play at the Tower of Song in Cotteridge, South Birmingham and are well worth checking out indeed!
Ok, here's a tune that at first seem to have overtones of American folk and hillbilly, but is in fact performed by the Finnish-Swedish accordionist, Maria Kalaniemi - originally written by Hilma Ingberg, probably in the early 20th Century. I'd love to know whether it's the Appalachian influence on Scandinavia or the Scandinavian influence on Appalachia in this tune - who knows - but I do know I like the track. This is from her 2010 album on the Aito Records label entitled "Vilda Rosor" which means 'wild rose' and it's a track called "I Fjol" - which I have no idea what it means. Just enjoy!
20 I Fjol 5:22 Maria Kalaniemi Vilda Rosor (Aito Records 2010) Swedo-Finnish Folk
[CONTINUOUS]
21 Interlude (Callin Gramma) 0:38 Ortegon - Interlude
[CONTINUOUS]
22 Muchacha 3:13 Ortegon - (Palma Coco) Salsa
That was another track by someone I featured last week, the Colombian producer and musician Sr Ortegon and a track called "Muchacha" (preceded by a weird phone conversation to someone's granny . . .). Ok let's stay in Colombia and return to that great album I played last week: "Cartagena: Curro Fuentes & the Big Band Cumbia & Descarga Sound of Colombia (1962-72)" on the Soundways label. This is a cumbia with a tango intro by the great Lucho Bermudez. "Fiesta de Negritos". A Bailar!!!!
23 Fiesta De Negritos 2:34 Lucho Bermudez Y Su Orquesta Cartagena! (Soundways) Tango-Cumbia
Sticking with re-releases from the golden years, this next track is from a recent re-release of Ghanaian Highlife and Afrobeat Classics from 1973-1980 on the Strut label, called "Life Stories" and all of the tracks are by or associated with Ebo Taylor. I'm hoping to play a lot more from this label - there's a new album coming up called "Nigeria 70" - so as soon as I get that, I'll play some stuff off it for you (big shout out to Stephanos!). In the meantime this is a heavenly slice of music called, funnily enough, "Heaven". . .
24 Heaven 6.04 Ebo Taylor Life Stories (Highlife & Afrobeat Classics 1973-80) (Strut 2011) Afrobeat
Now closer to home - much closer. We here in the UK like our reggae; here in Birmingham we really like our reggae - and we've got the musical pedigree to prove it. From my neck of the woods, Handsworth, one band has stood out on the international stage. Who else but Steel Pulse - and founder member Basil Gabbidon is still playing around Brum with his band, Gabbidon, and I was lucky enough to be playing at the same venue (the Tower of Song in Cotteridge) as him and Carol Brewster, the soul and gospel singer, a couple of weeks ago. This is from his recent album called "Reggae Rockz" - it's "Kool Runnings".
25 Kool Runnings 3:30 Gabbidon Reggae Rockz (Runcum Music RMCD25) Reggae
Sticking with reggae, this is a great Jamaican band name of C-Sharp, who wrap some sweet tunes around some very insightful lyrics. Really liking their work. They've had hits in Jamaica with "No More" (that dealt with the often taboo subject of severe depression) and more recently "Nurse" (in 2009). This is from their new - as yet unreleased - album, "The Invitation", and it's a fitting cry to the madness of the world all around us today. This is called "What's the Matter with the World".
26 What's The Matter With The World 3:58 C-Sharp The Invitation (C-Sharp Music) Reggae
[Remind people that WorldBeatUK is moving to Wednesdays from next week onwards and will start and end an hour later (7-9pm) - which should make it easier for everyone to tune in.]

27 Balk To The Future 3.40 Slamboree - - Balkan Dance
1