Mid-March Round-up (15/3/12)
Tagged with: Glyn Phillips world music worldmusic.co.uk Andy Kershaw No Off Switch Rachel Harrington Knock Outs Julaba Kunda Sensational Space Shifters Dub Colossus Spiro Putumayo Bombino Roberto Fonseca Flavia Bittencourt Soundway Leilia Ceu Rough Guide Sefiroth Omi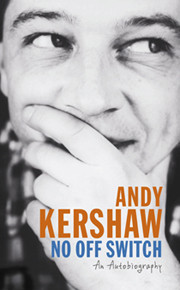 "Best autobiography I've ever read. Bar none"

Just a few quick observations and round-ups of what's going for me recently.
Just finished reading Andy Kershaw's autobiography "No Off Switch".
I'll put this as simply as I can: Best Autobiography I've Ever Read. Bar None. Thoroughly recommend it. Nuff Said.
I'm looking to write a review of it when I get a moment or ten and I'll expand my thoughts in that, so watch this space . . .
[* The FULL REVIEW of ANDY KERSHAW's "NO OFF SWITCH" can now be found here: worldmusic.co.uk/andy_kershaw_no_off_switch_an_autobiography_rev]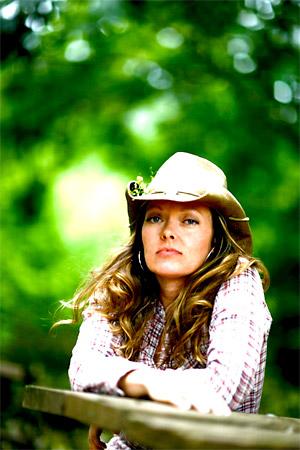 Saw the American Country band Rachel Harrington and the Knock Outs a couple of nights ago (currently on tour round the UK) -
a fabulous all-girl outfit with great musicianship, harmonies and some classy pen(wo)manship from Harrington.
Recommended.
(see Review here:
www.worldmusic.co.uk/rachel_harrington_the_knock_outs_bilston)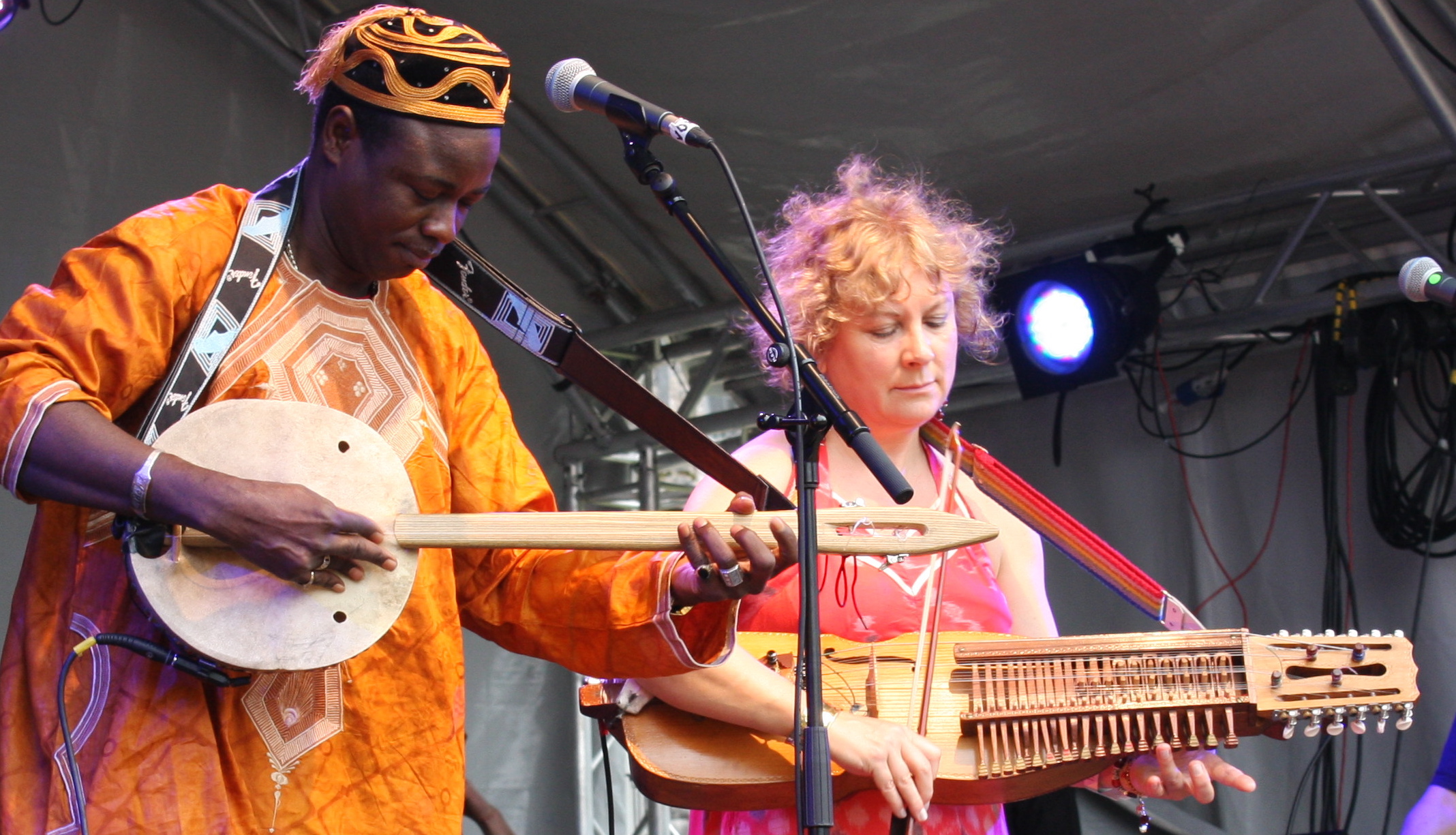 And a few weeks previously saw the brilliant Julaba Kunda featuring the Scottish fiddler Griselda Sanderson and the Gambian fiddler Juldeh Camara, alongside Senegal's Amadou Diagne.
Catch 'em while you can - before Juldeh gets too tied up in Robert Plant's new band the Sensational Space Shifters this summer . . .
(Review of Julaba Kunda here: worldmusic.co.uk/julaba_kunda_at_birmingham_1922012)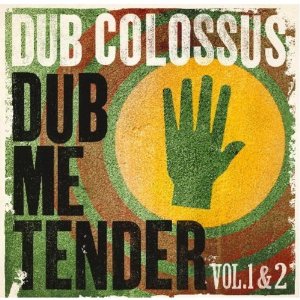 On my car's CD player for the last few weeks:
"Dub Me Tender" - the remix versions of Dub Colossus's Award Winning album "Addis Through The Looking Glass."
I still prefer the original, but the remixes are great music for chilling out to when driving.
(For a review of the original click here: worldmusic.co.uk/dub_colossus_addis_through_the_looking_glass_re)
Previous to that a sampler of tracks from Spiro's "Kaleidophonica" album, Putumayo's "Latin Beat" compilation and Bombino's "Agadez" were all getting me from A to B when driving.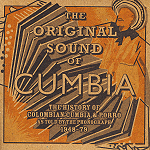 However, I spend most of my time sitting at my computer and these are some of the albums, artists and tracks that have been on constant rotation on my iTunes...
Soundway's wonderful compilation "The Original Sound of Cumbia: The History of Colombian Cumbia & Porro As Told By The Phonograph 1948 - 79", a must for all you colombiphiliacs out there,
Galician female vocal outfit Leilía and their new album "Consentimento" (on the Spanish Fol label) - the ladies in the groovy hats below!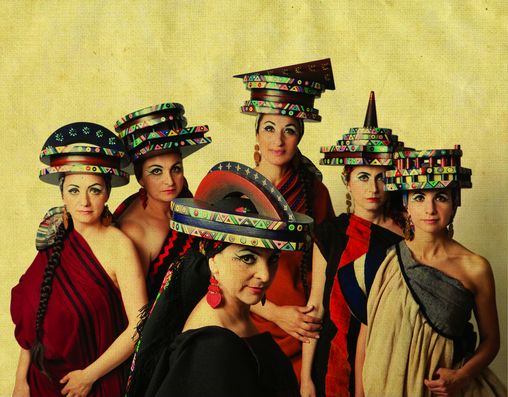 Brazil's Ceú and her new album "Caravana Sereia Bloom"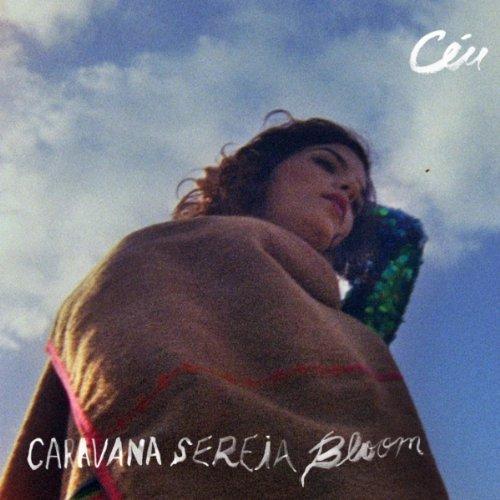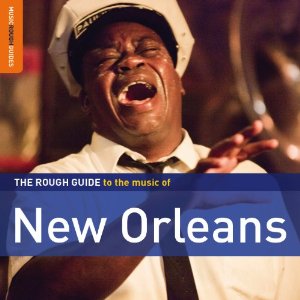 and the really most excellent compilation: "The Rough Guide To The Music Of New Orleans" from World Music Network.
(You can read my review of that last one here:
worldmusic.co.uk/rough_guide_to_the_music_of_new_orleans_cd_revi)
Other interesting things to drop on my digital doormat have been:
some great old Afro Jazz from Nigeria's Monomono and Trinidad's Black Truth Rhythm Band,
Rocky ratafolk from the EP Scecchendaun from Italy's Colletivo Mazzulata,
American folky-pop from Girlyman,
and some tasty ska and reggae from the UKs Chain SkaBrassika (EP "South East Beats").
Also flying in have been the Rough Guides to Celtic Women and Psychedelic Africa* (just two of many World Music Network releases this year),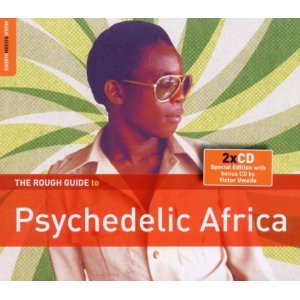 The Sefiroth Ensemble's new EP ('Arboles Lloran Para Lluvia')*,
BraAgas's new album "Fuerte" (including a couple of versions of the classic "Chaje Sukarije")
and the album "Siempre Pa'lante" from a feisty salsa combo from Denmark called Jorge Cordero and the Gran Daneses.
[* Reviews for these two albums here]:
worldmusic.co.uk/rough_guide_to_psychedelic_africa_rgnet1270cd_r
worldmusic.co.uk/sefiroth_ensemble_arboles_lloran_por_lluvia_cd_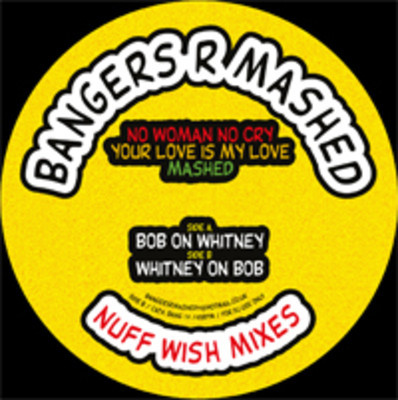 I've also been enjoying some mad mashups and remixes from the likes of Cafe de Calaveras & Add On de Bass who take on Pastor Lopez's "Mentirosa" in a moombahton style, Birmingham's G-Corp and Nuff Wish's delightful mash-ups of Marley and Whitney, Bobby Blue, and Michael Jackson with Adele.
And what about Rude Hi-Fi's Barriobeat Jungle Reggae remix of "Lascia Che Sia" featuring Amparo Sanchez? Or his Dubwise DnB version of "Jungle Reggae Party" featuring Lucky Hernan?
Also liking the Capt Cumbia remix of Chaka Demus and Pliers's "Slim Thing" and an unknown remix of Amy Winehouse on "Sweet Guitar" featuring Italian reggae supremo Alborosie with shades of Dawn Penn. Lush.
And how can I leave out Capt Cumbia's "Under Mi Serbie (Under Mi Sensi -Soundclash Edit)" - a mad electro-balkanic-cumbia dancehall mashup featuring Mr Vegas vs Boban Markovic vs the Amsterdam Klezmer Band! Excellent.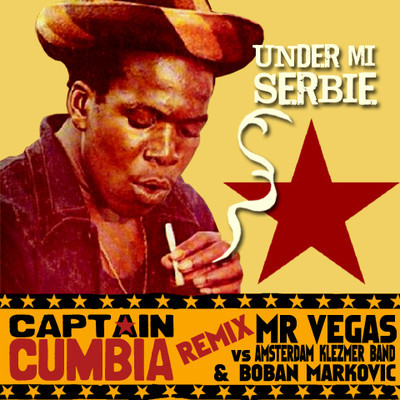 On the jazzy, bluesy side I've got to mention Cardiff's Ecklectic Mick who specialises mostly in electro-swing remixes - but here has taken a little detour. Firstly mixing jazz with Indian music, notably his gentle mash-up of that old standard "Sweet Georgia Brown" - although you can also check out his softswing treatment of it too; and then a fabulous remix of Howlin' Wolf's "Spoonful" (mixing in "Rosie/Be My Woman" along the way).
However top of the mash-up list these past few weeks has been the ever-reliable Fissunix and his deliciously creamy mash of Alicia Keys and Chic in "Good Times Fallin". Lushness personified.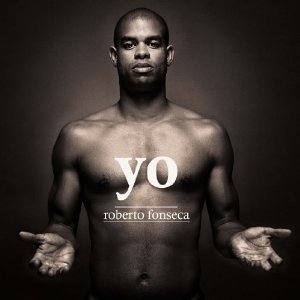 Worth checking out his full-on and imaginative Beatles mashups too: "Beautiful Prudence" (with Christina Aguilera), "End of the Walrus", "Owner of the USSR" and "Don't Let Me Down On The Dancefloor", as well as his Zeppelin mash-ups like "HitzBreaker" (Heartbreaker sounding like it's been re-recorded inside a beehive the size of a small city! Intense).
Loving also Diabel Cissokho's "Allah Lako",
Escalandrum's latin jazz tango treatment of "Adios Nonino",
"Cheerleader" by Jamaica's Omi
and finally, the new afrocuban jazz album "Yo!" by Cuban pianist Roberto Fonseca - this is fantastic and definitely getting an in-depth review very soon! [Oh, and here it is!]: www.worldmusic.co.uk/roberto_fonseca_yo_album_review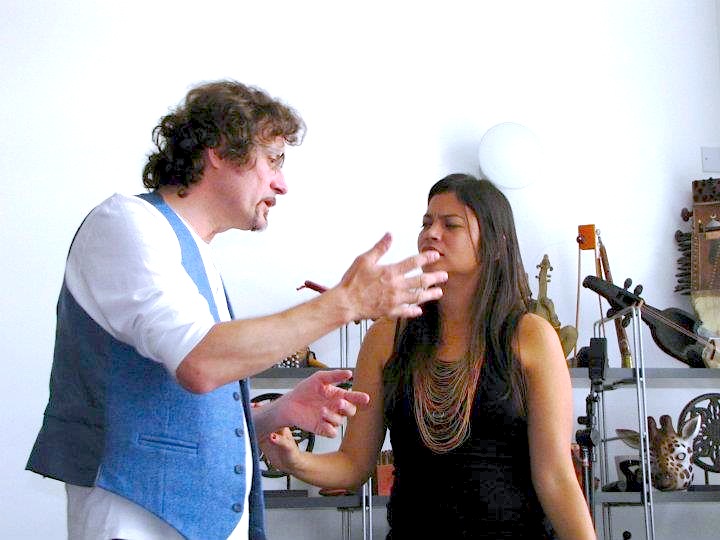 All this and I've been working on some lyrics in English for Brazil's sublime songstress Flavia Bittencourt for her new album...
Busy boy indeed!
WorldBeatUK (14th Show) - Broadcast Notes (1st June 2011)
Tagged with: WorldBeatUK Glyn Phillips Rory McLeod Owiny Sigoma Fatamouta Diawara Saucejas Dagadana Los de Abajo Ikebe Shakedown Olufemi Vieux Farka Toure Barbad Gil Scott Heron Cedric Brooks Omi Akwaaba Karlon Rootsmamas Babayaga Canelason Pornoson Brownout
WBUK14 (1/6/11) - PLAYLIST
1 "Intro-Mat" (1:47) by Matchatcha from album 'Nyekesse (Aimer La Danse)' (Melodie)
You're listening to Rhubarb Radio, my name's Glyn Phillips and welcome to WorldBeatUK - 2 hours of the best world music from around the globe. Coming up on the show tonight we've got music from the USA, France, Spain, Jamaica, Iran, Portugal, Mali, South Africa, Kenya, Mexico, Sweden, Poland, Latvia, Russia and the UK. So stay tuned to WorldBeatUK as I take you around the world in weighty grooves . . .
Now first off a little plug for a gig that's happening right here in Birmingham, this Saturday the 4th June - just around the corner from where I'm sitting in the Custard Factory in Digbeth, Birmingham - at the Wagon & Horses, Adderley Street. I've been rehearsing with a new nine-piece band recently called Kilombo and it will be our debut gig. The band plays a mixture of afro-centric based musics including merengue ska, soca-cumbia, bolero, bossa, rumba, jazz-funk and rhythm & blues and we formed it just for some fun - the chance to play the music we like without having to fit into some kind of marketing label.
If you fancy coming along, then the night starts at 8, goes on till 3am and will also feature dub band Relative and a fistful of DJs including Skeleton, Marc Reck, the Jam Jah DJs and more. And it's all FREE!
For a little taste of what Kilombo play, here's one of the tunes we're going to be performing on Saturday. This is a ska version by the St Petersburg Ska-Jazz Review of the Zimbabwean classic "Skokiaan":
2 "Skokiaan" (3:23) by St Petersburg Ska-Jazz Review from album "Too Good To Be True" (Megalith Records)
Another plug now, this time for the Celebrating Sanctuary Festival 2011 in London on the 19th June on the South Bank. As the name suggests it refers to raising awareness of the plight of refugees during Refugee Week (which takes place 20th -26th June). I'll be featuring some of the artists involved in the Festival over the next couple of weeks or so on this show and first up is the UK's Rory McLeod.
He carries with him that same mixture of idiosyncracy and integrity as people like Ash Mandrake, Roy Harper etc. I think it's safe to say that Rory is an underground legend. Described variously as an amazing folk artist, traveller, troubadour extraordinaire and a one-man folk orchestra, Rory plays a multitude of instruments including trombone, harmonica, spoons, djembe, bandorea, guitar, finger-cymbals and tapshoe-driven stomp-box! He's played and recorded with people like Ani Di Franco, Taj Mahal, Kathryn Tickell and Ali Farka Toure amongst many others.
I had the pleasure of performing with him back in the 90s right here in Birmingham - a great musician, and a true gent to boot. Luckily for us here in Brum he's come down from the Orkneys and will be performing next month at the Kitchen Garden Café, Kings Heath, courtesy of World Unlimited. I urge you to go along - you will be drawn into his unique world and emerge with your senses buzzing. And talking of buzzing - this is Rory McLeod and a track from his new album ("Swings and Roundabouts") called "Lassooing the Bees"!
3 "Lassooing the Bees" (4:00) by Rory McLeod from the album "Swings and Roundabouts" (Talkative Music - Talk004)
Wasn't that fun! OK yet another plug now! Over the last few weeks I've been playing material from the debut album of an anglo-kenyan band called Owiny Sigoma. They are having their inaugural concert on Monday June 6th at Café OTO in Dalston, London. So here's a track from their album - also called Owiny Sigoma, on Gilles Peterson's Brownswood Recordings label - this is a tune sung in English called "Here On The Line".
4 "Here On the Line" (4:12) by Owiny Sigoma Band from album 'Owiny Sigoma Band' (Brownswood Recordings)

Meanwhile over in West Africa we come across the Cote D'Ivoire born, Mali raised singer Fatoumata Diawara (who I first came across last year singing backing vocals on the AfroCubism CD). Fatoumata will be playing the support slot for AfroCubism at their Royal Albert Hall concert on 27th June this year, but in the meantime here's a preview from her forthcoming album ("Fatou") to be released by World Circuit in September. This track is called "Kanou" and it's just been released as an EP on digital download (check iTunes, Amazon, etc).
5 "Kanou" (3:56) by Fatoumata Diawara from EP 'Kanou' (World Circuit)
Ok let's leave Africa for a while, and travel far to the North of Europe to the Baltic Sea for the next few numbers. First up is a choir called Saucejas from the small country of Latvia sandwiched between Lithuania and Estonia. They specialise in choral folk music and this tune is called "Nekukoji, Dzeguzite" which translates as 'Stop calling, Cuckoo'.
6 "Nekukoji, Dzeguzite" (Stop Calling, Cuckoo) (2:50) by Saucejas from album 'Native Music 5 - Latvia' (Latvian Music Information Centre)

Just down from Latvia and Lithuania is Poland where you can find the young folk-pop trio Dagadana (formed by Dagmara Gregorowicz and Dana Vynnytska). A few months ago I featured them in an article that I wrote for WorldMusic.co.uk on the state of Polish world music after hearing their album "Malenka" (Offside Records 005) which was awarded the Polish Fryderyk Award for Folk/World Album of the Year 2010.
They've just contacted me to tell me about their forthcoming album "Dlaczego Nie" (which translates as "Why Not?") and to share the first single from the album : "Wszystkie Maja Po Chlopoku" (Every girl has a man) which is their innovative and very jazzy take on a folk song sung to them by their mothers when they were just kids. The album won't be released until Autumn, but here's a taste of what they do.
7 "Wszystkie" (Every Girl Has a Man) (4:13) by Dagadana from album 'Dlaczego Nie (Why Not?)'
Meanwhile on the other side of the Baltic Sea lies Sweden. This next band is a trio formed by Pelle Björnlert on Fiddle, Johan Hedin on Swedish nyckelharpa and Eric Pekkari on zither, two-accordion and fiddle. They tend to specialise in very old Swedish folk music and this is no exception. This tune is called "Flageolettpolska".
8 "Flageolettpolskan" (2:58) by Pelle Björnlert, Johan Hedin & Erik Pekkari
Staying in Sweden but with a far more contemporary approach to folk is the duo Jonas Knutsson and Johan Norberg. In fact it's almost folk-jazz, especially because for this album they're joined by the wonderful German double bassist Eva Kruse who contributes this piece of Bavarian folk to their repertoire. This is called "Schwarzer Bua".
9 "Schwarzer Bua" (3:15) by Jonas Knutsson & Johan Norberg from album 'Skaren: Norrland III' (Act)
OK, enough Nordic intensity for the moment - let's have some fun. Everybody aboard the long-haul flight to Mexico City for the next one - Mexico's ska-punk rebels Los de Abajo (Those From Below) and a rather groovy track full of swagger and street attitude called, naturally enough, "Actitud Calle":
10 "Actitud Calle" (4:59) by Los De Abajo from the album "Actitud Calle" (Wrasse Records)
And from one great New World metropolis to another, New York! But maybe not as you expect. Most people associate afrobeat with West Africa - especially Nigeria and Ghana, but this next band are from the Big Apple itself and mix very, very convincing afro-beat with afro-funk, cinematic soul, deep disco and boogaloo that features a mighty horn section anchored by tight deep-pocketed grooves. The band - from Brooklyn - is called Ikebe Shakedown, the album is also called "Ikebe Shakedown", it's on the Ubiquity record label and this track is called "Asa-Sa":
11 "Asa-Sa" (5:06) by Ikebe Shakedown from album 'Ikebe Shakedown' (Ubiquity)
[CONTINUOUS - CONTINUOUS]
12 "Ori Mi" (5:03) by Olufemi from album 'Just In Newtown'
[ - Change CD! - Change CD! - ]
The last track was by the South African based, Nigerian saxophonist and composer, Olufemi from his debut album "Just in Newtown" and a track called "Ori Mi".
- - - - - - - - - - - - - - - - - - - - - - - - - - - - - - - - - - - - - - - - -
Now, there can't be many world music fans who haven't heard of Ali Farka Toure the Malian guitar maestro who was very much responsible for the initial successes of British record label World Circuit. Ali died 7 years ago, however, in that time his son Vieux Farka Toure has gradually emerged from the giant shadow of his father to become a respected musician in his own right.
Last year he performed to a television audience of a billion people in Johannesburg, South Africa during the World Cup. Vieux will be performing in the UK next month - 16th July at the Larmer Tree Festival and 30th July at Womad in Charlton Park.
Vieux has a new album out next month on the 4th July on the Six Degrees record label. It's produced by Soulive's Eric Krasno and features contributions from Derek Trucks of the Allman Brothers, John Scofield and Dave Matthews. The album is called "The Secret" and I have a preview of one of the songs right here for you. This track features Derek Trucks and is called "Aigna":
(1) 13 "Aigna" (Feat. Derek Trucks) (4:53) by Vieux Farka Touré from album 'The Secret' (Six Degrees)
[CONTINUOUS - CONTINUOUS]
(2) 14 "Duet Flamenco" (2:13) by Vahid Hajikamali from album 'Duet Flamenco' (Barbad Records)
You just heard a track called "Duet Flamenco" from an album of the same name from - of all places - Iran! I have next to no details apart from the name Vahid Haji-kamali and that it was released by Iran's Barbad Records sometime between 2007 and 2009. But I like it!
Also from my same Persian sampler is the following excerpt, originally from a soundtrack album for the box-office breaking Iranian film "M for Mother", the music for which was composed by Arya Aziminejad who has worked with people like Peter Gabriel and Jocelyn Pook. This is called "As Time Goes By":
(3) 15 "As Time Goes By" (1:43) by Arya Aziminejad from album 'M For Mother' (Barbad Records)
So beautiful and wistful and sad!
And here's some sad news. It is with a profound sense of loss that I have to report the death on Saturday last of the great poet and singer Gil Scott Heron. He died at the age of 62 after returning from Europe from a virus, I think, that he picked up over here. A young age to die, but a man who in his years did as much as any and more than many to raise the consciousness of all those that came across his music and message.
A man of deep thought and incisive observation, Gil crafted magnificent opuses of life-changing and life-affirming positivity which he often set against minimal percussion and backing. The internet has been awash since Saturday when the news broke of his death with people of all ages and backgrounds testifying to the effect that Gil had on their lives, me amongst them.
The teacher is dead, but his lesson goes on. For a world music show like this, what other song than his reggae-based homage to the power of music and word; from the 1983 album "Reflections", this is "Storm Music":
(4) 16 "Storm Music" (4:59) by Gil Scott-Heron from album 'Reflections' (Sony)
[CONTINUOUS - CONTINUOUS]
(5) - Reggae City Ad Jingle (1:05)
[CONTINUOUS - CONTINUOUS]
(6) 17 "Mun-Dun-Gu" (3:16) by Cedric Brooks (Bamboo)
That last majestic track was "Mundungu" by the Jamaican saxophonist and flautist Cedric Brooks famous for his work with The Skatalites, The Light of Saba and - of course Count Ossie's rasta outfit the Mystic Revelation of Rastafari. Cedric recorded that track under the moniker Sound Dimension - and it's a killer! "Mundungu"!
If you like that track, then you can hear it played live by my new band, El Combo Kilombo, which - as I mentioned at the top of the show - is playing its debut gig at the Wagon & Horses, right here on Adderley Street, Digbeth in Birmingham this Saturday 4th June.
Kilombo play a mixture of musics from afrocentric bases including soca-cumbia, merengue-ska, nyabinghi-reggae, Township-jazz, bolero, rumba, bossa, jazz-funk and rhythm & blues.
It's a free event starting at 8pm and going on till about 3am; it's called Subvert and besides Combo Kilombo there's the live dub band "Relative" and DJs including Rhubarb's very own DJ Marc Reck, as well as Skeleton the Jam Jah DJs Robin Giorno and Bongo Damo as well as Christy, Dodgy Greg and Stalingrad - so there'll be plenty of Reggae and Dub magic to keep you happy - and it's all FREE! Yep not a penny on the door!
Ok, let's go to Jamaica and to a new artist - to me at any rate. This is Omi who's just been signed to Clifton Dillon's Shang Records label and a love song called "Cheerleader":
(7) 18 "Cheerleader" (2:56) Omi (Shang Records)
Now, the Akwaaba record label have been very active recently and one of their recent projects was to celebrate last week's Africa Day which took place on the 25th of May. They decided to release an EP called "Mama Africana" in homage to one of the most emblematic figures of Africa - the Woman, the mother with her baby on the back carrying and selling goods, bringing food to the table at the end of the day.
Mpula from the band Batida took a hook from a classic 1960s Angolan Semba "There Goes Maria" and then challenged some of his favourite MCs to build a poem around this concept. The three versions selected are on the EP.
Here's the contribution of Portuguese afro-rapper Karlon (aka Kota K) who talks about the generosity of the women in his life and his neighbourhood, mostly immigrants from Cape Verde.
This is "Lá Vai Maria" - There Goes Maria:
(8) 19 "Lá Vai María" feat. Karlon (3:36) by Batida from EP 'Mamã Africana' (Akwaaba)
Here's an interesting cumbia refixed by Goy Karamelo; originally by the Barcelonian duo of Susana Abellán and Diana Feria - better known as the Rootsmamas, whose philosophy is "Life is simple, all is love, enjoy in peace". And you can't say fairer than that! This is "La Trampa"
(9) 20 "La Trampa" (4:04) by Rootsmamas (Goy Karamelo refix)
A nice bit of cumbia-pop there. And now some Balko-Klezmer fusion from Clermont Ferrand - this is a track called "Yvan Oreille D'Ours" by the French band Babayaga:
(10) 21 "Yvan Oreille D'Ours" (3:22) by Babayaga from "1er Album"
Staying with the French connection this is a track by the French latin-hip-hop band Canelason from their album "Sin Pasaporte" (without passport) and a track featuring Racko, called "La Rumba". Let's see if this gets you in the mood for moving . . .
(11) 22 "La Rumba" (Featuring Racko) (3:31) by Canelason from album 'Sin Pasaporte'
OK, almost at the end of the show. And appropriately enough - since this is going to be the XXX rated part . . . 'What's he going on about?' I can hear you thinking.
Well this next band are from New York and started out as a salsa and timba band led by the Cuban bassist and timbero Danny Rojo; however after a few years of playing standard fare, Danny started changing the lyrics of their tunes in the heat of the moment whilst doing gigs and, shall we say, 'spicing' up the words and commenting on the dancers in front of him. His new lyrics really added to the sexually charged atmosphere on the dancefloor and went down well with their fans.
From that moment they've never looked back and so they changed their name to Pornoson. Yep, that's what I said, Pornoson. Just be careful when you're googling it - you might get more than you bargained for… missus! Their stage show apparently makes Cuban timba legends, La Charanga Habanera look like choirboys - which makes the mind boggle, since I saw La Charanga Habanera on a couple of occasions in the 90s and can attest to their effect on the libido!
For those of a delicate disposition, fear not - it's all in Spanish - so you're safe (or deprived, judging on how you see it!) unless you're a Spanish speaker in which case: disfruta a las delicias de la salsa pornografica! However, the music - which they describe as afro-cuban funk rock - is good quality whatever your attitude to the lyrics including people like Eddie Venegas on trombone and violin, Batanga on tres and electric guitars and the great Luisito Quintero on drums and percussion. So here you go, great music, raunchy lyrics - this is Danny Rojo y su Pornoson and "Nena La Playera". Enjoy!
(12) 23 "Nena La Playera" (5:50) by Pornoson from album "Ah Sing Are" (Dan Red Music)
OK, that's it for this week. Thanks . . .
(Shoutouts, don't forget Kilombo at Wagon & Horses this Saturday, etc)
I'm going to leave you now with a wonderful bit of descarga workout from Texan latin funksters Brownout - this track is "Homenaje" from the album of the same name. Trust me, this is some serious groove. Good night!
(13) 24 "Homenaje" (3:28) by Brownout from abum "Homenaje" (Freestyle Records)
1