WorldBeatUK (26th Show) - Broadcast Notes (14/9/11)
Tagged with: WorldBeatUK Glyn Phillips Flavia Bittencourt Dudu Oliveira Felipe Tauil Brazil Township Dawda Jobarteh Issa Bagayogo Doan Ca Hue Dhoad Gypsies Rajasthan Professor Elemental Ska Maria Pastora Matty Blades Babilak Bah Tabacarana Balkan Hotsteppers AKB
WBUK26 (14/9/11) - SHOWNOTES
1 Intro-Mat (1:47) by Matchatcha from Nyekesse (Melodie)
(0.09)
"This is Rhubarb Radio, I'm Glyn Phillips with WorldBeatUK!
(0.16)
Over the next two hours we'll be exploring music from Mali and Gambia, we'll be paying a visit to South Africa to hear some old Township jazz, sailing the South China Sea to Vietnam and crossing the deserts of Rajasthan to hear the Dhoad Gypsies. We'll be taking on board a little electro-swing and going on down to New Orleans for some some funky-ass jazz courtesy of the Dirty Dozen Brass Band.
Expect also to hear Balkan mashups and remixes with the likes of the Amsterdam Klezmer Band vs the Beastie Boys and DJ Click and La Caravanne Passe;
Pause for music - (0.51 - 1.00)
I've also got some Brazilian Ska, some Aussie Ska, a Brazilian tribute to Amy Winehouse and a little bit of animal magic from the effervescent, and very British, Professor Elemental.
And finally, in the middle of the show more Brazilian beats from artists appearing at this year's inaugural Espirito Brum festival, including experimental percussionist, Babilak Bah, samba-roqueiros Tabacarana and - live in this very studio in about an hour's time - the lusophonic loveliness of Maranhao's Flavia Bittencourt.
So stay tuned, let your mates know what's going on - post them a link on Facebook or similar - and let me take you on a sonic journey around the wonderful world of music . . ."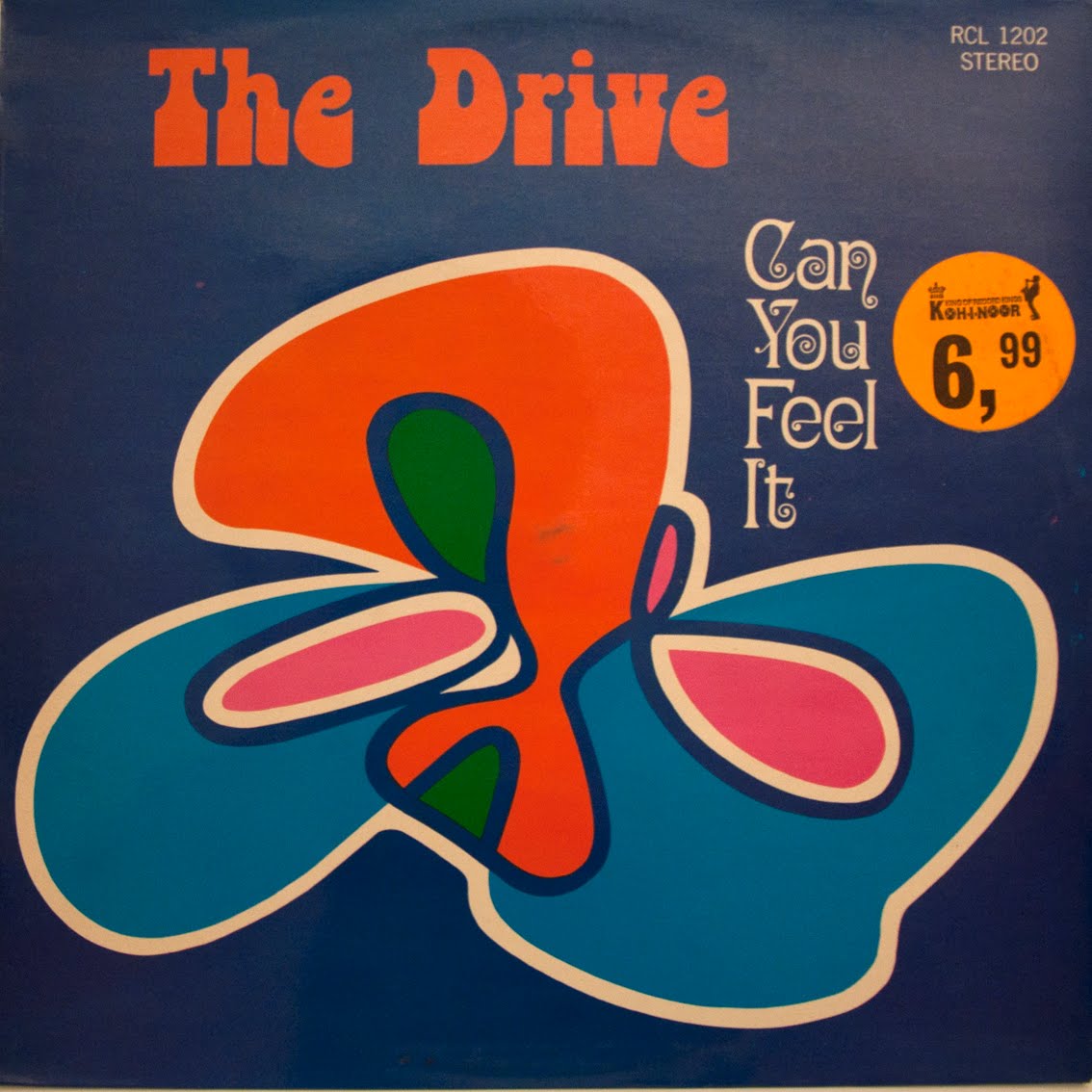 First up, we're going back some decades in time and thousands of miles in distance to South Africa to take in some old township jazz. This is a band called The Drive and a track called "Way Back Fifties"
2 Way Back Fifties (6:14) by The Drive
.
.
Staying in Africa for a couple more numbers now. This is a Gambian artist called Dawda Jobarteh and - from his album, "Northern Light, Gambian Night" - a track called "Samakebalu".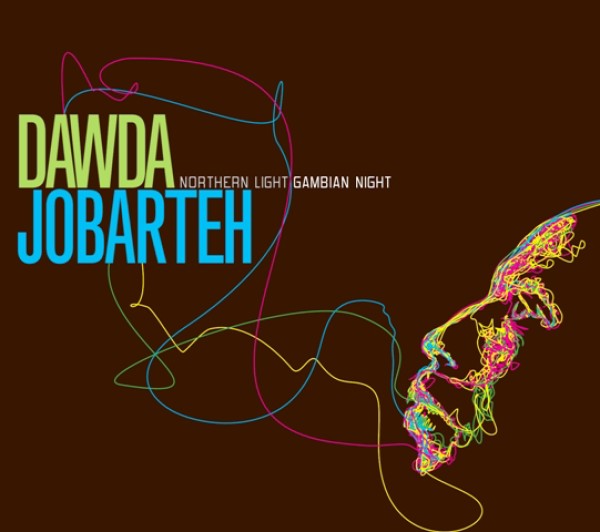 3 Samakebalu (5:24) by Dawda Jobarteh from "Northern Light, Gambian Night"
.
.
.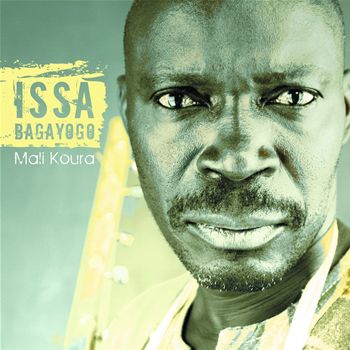 OK, eastwards from the Gambia to the musical behemoth that is Mali and a track from an album called "Mali Koura". This is Issa Bagayogo and "Poye"
4 Poye (4:27) by Issa Bagayogo from "Mali Koura"
.
[CONTINUOUS]
.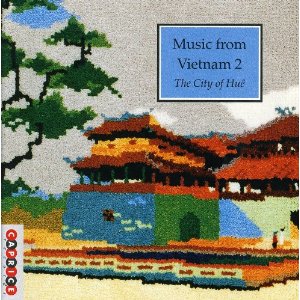 5 Hát Chau Van (5:22) by Doan Ca Hue. A'i Hoa from "Music from Vietnam 2" (Caprice Records)
First you heard Issa Bagayogo from Mali and that was followed by a track called "Hat Chau Chan" by - and I'm not sure how to pronounce this to be honest - Doan Ca Hue. A'i Hoa. Anyway, the track's from an album entitled "Music from Vietnam 2" on Caprice Records.
.
And since we're in Asia, let's travel to Rajasthan in India and the Dhoad Gypsies of Rajasthan who are often to be found touring Europe.
Incidentally, there's a reasonably common consensus now that the gypsy communities of the world all originate from the area of Rajasthan and spread Westward, splitting eventually into two distinct groups upon leaving the Middle East.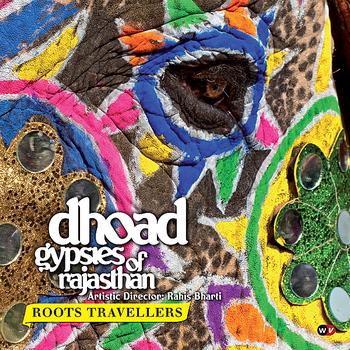 One group took the northern route into Turkey, the Balkans and Eastern and Northern Europe and the other group went via Egypt and North Africa and ended up in Southern Europe. Hence the 'gypsy' epithet, since it was long thought that they came from Egypt. OK, history lesson over! These are the Dhoad Gypsies of Rajasthan and from their album "Roots Travellers" a track entitled "Rajasthani Reggae"
6 Rajasthani Reggae (5:57) by Dhoad Gypsies Of Rajasthan from "Roots Travellers"
"Rajasthani Reggae" by the Dhoad Gypsies of Rajasthan there, from the desert lands of Western India. If you go on up to the mountains and foothills of North-East India however, you're in tea country - and where would we be without a nice cup of tea, eh, what!?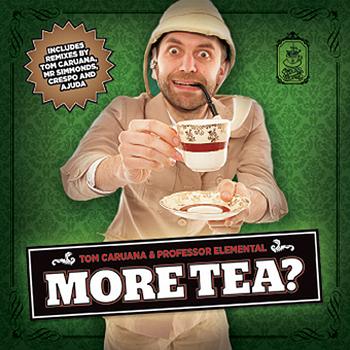 And one of the biggest fans of the Cup of Brown Joy is none other than that eccentric Englishman, Professor Elemental. So here, in a special presentation for a young gentleman called Ewan who I met over the weekend - a lad with impeccable manners and great taste I might add! - I offer you not a cup of finest Darjeeling but an altogether different brew. Here the mad Professor and his monkey butler, Geoffrey, serve us up some "Animal Magic" - and not a Bristolian Zookeeper in sight! Where's Johnny Morris when you need him?
7 Animal Magic (remix) (2:43) by Professor Elemental from "More Tea" (Tea Sea Records)
Hope you enjoyed that Ewan and the rest of the Law clan from Stourport! Ha ha!
OK, and since that was a cauldron-full of animal magic, it's only meet and proper that we stick with the animal connection.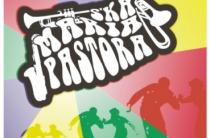 This is a piece of Brazilian Ska in praise of elephants by the band Ska Maria Pastora entitled "Hino do Elefante de Olinda"
8 Hino do Elefante de Olinda (3:31) by Ska Maria Pastora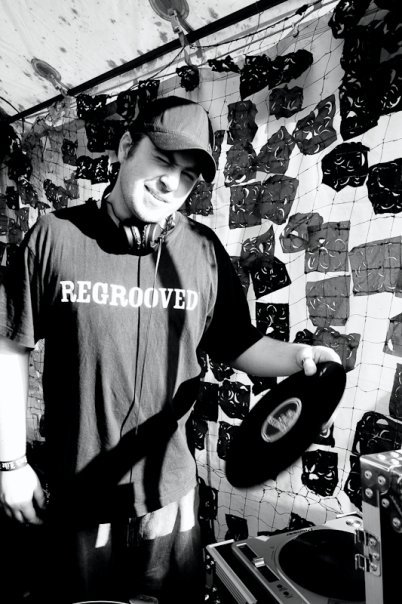 .
[CONTINUOUS]
.
9 I've Gotta Go Home Without You (3:02) by Matty Blades
Yeah, that was "I've Gotta Go Home Without You" by one of my favourite antipodean remixers, Matty Blades.
.
.
And so we move on to talking about this week's Espirito Brum Festival which is taking part in Birmingham from tomorrow onwards.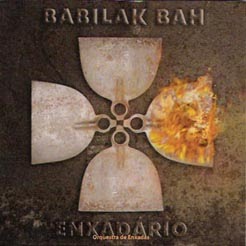 One of the acts taking part is the experimental percussionist Babilak Bah. This is from his album "Enxadario" and it's a track called "Timbril"
10 Timbril (3:56) by Babilak Bah from "Enxadário"
.
.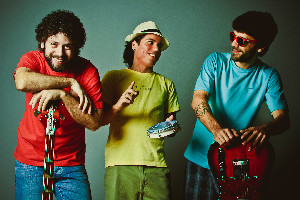 Another act taking part in the Espirito Brum Festival here in Birmingham is the samba-rock band Tabacarana. You can catch them tomorrow at the PST Club in Digbeth. Check the site www.espiritobrum.org for details. This is a track called "Sambalança, Mas Não Cai"
11 Sambalança, Mas Não Cai (4:01) by Tabacarana from "Tabacarana"

[FLAVIA BITTENCOURT LIVE SET HERE!! (included Dudu Oliveira on acoustic guitar and Felipe Tauil on percussion)]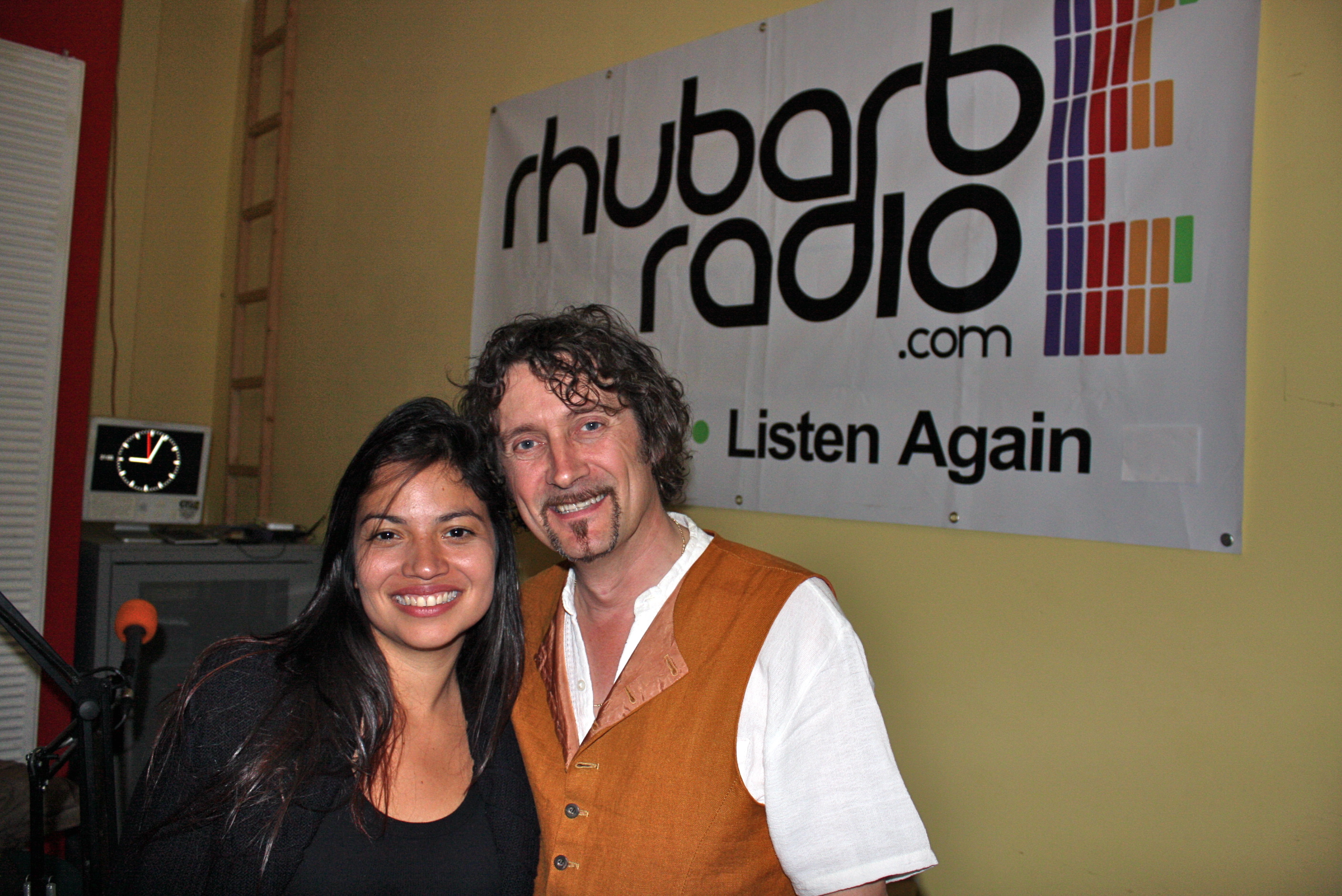 Ok, I've got a REAL treat for you all now! Waiting patiently in the studio is one of the Brazilian artists who's appearing in Birmingham - the beautiful nordestina, Flavia Bittencourt from the city of São Luís in the state of Maranhão in North-Eastern Brazil and two of her musicians.
Welcome to the show, Flavia, Bem Vindo!
Flavia's going to be singing live on the show in a moment to give us a taste of what she does, but first I'd like you (Flavia) to tell our listeners a bit about where you grew up in São Luiz, what it's like there, the kinds of music you used to listen to and how you got into singing.
§
§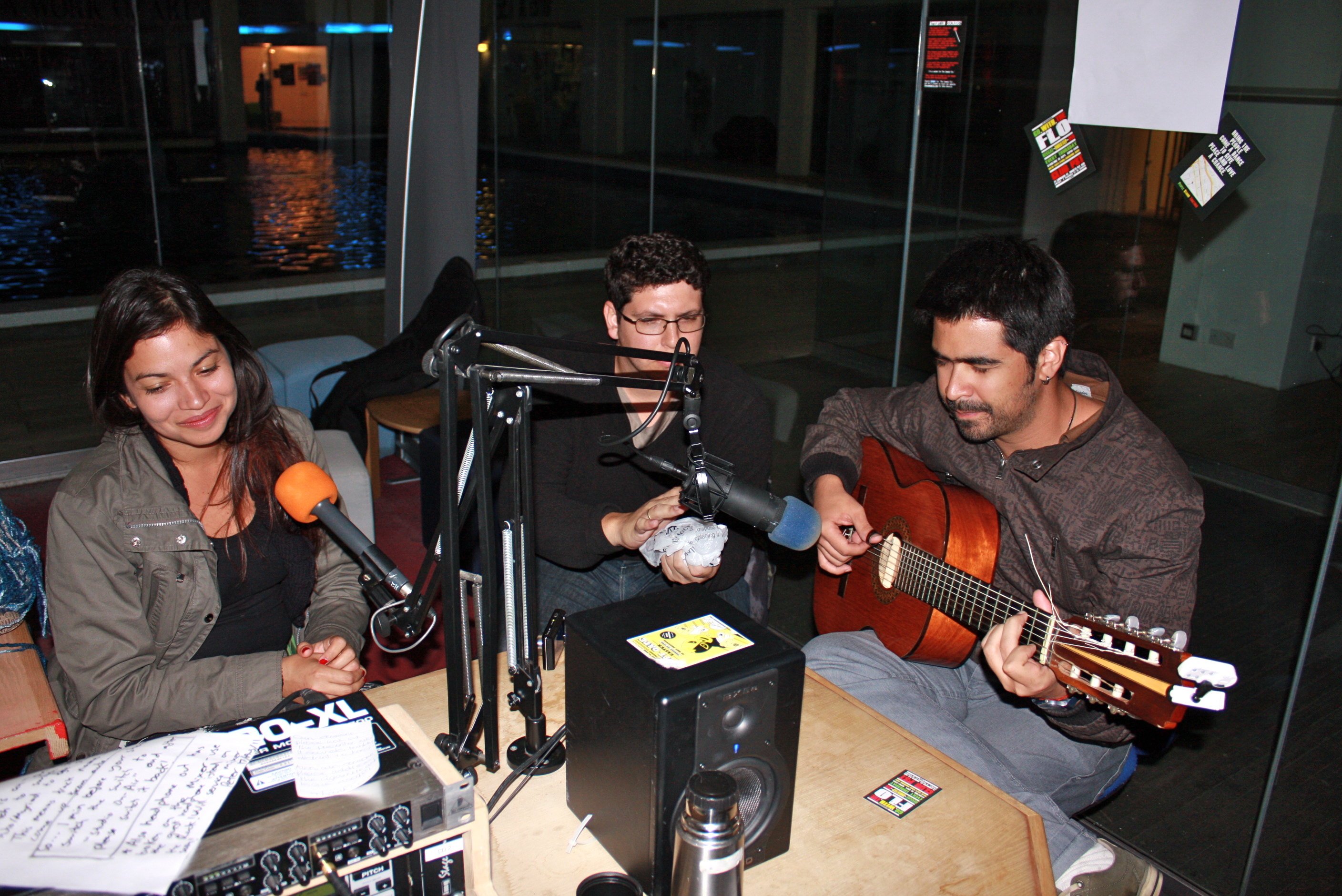 Why the move from Maranhao to Rio de Janeiro?
§
§
Your first album ("Sentido" - which means "Feeling") came out in 2005 to great acclaim - it was nominated for a latin grammy and also for the Premio TIM de Musica. Did you write all the songs yourself?
§
§
Last week on this show I played "Ex-Amor" - which I adore! - from the Sentido album and which received a lot of positive comments from my listeners after I'd played it. To me it seemed like a cross between a Cuban rumba and a bossa - so beautiful.
Would you like to sing us a song from the Sentido album here in the studio?
"Ex Amor": (live)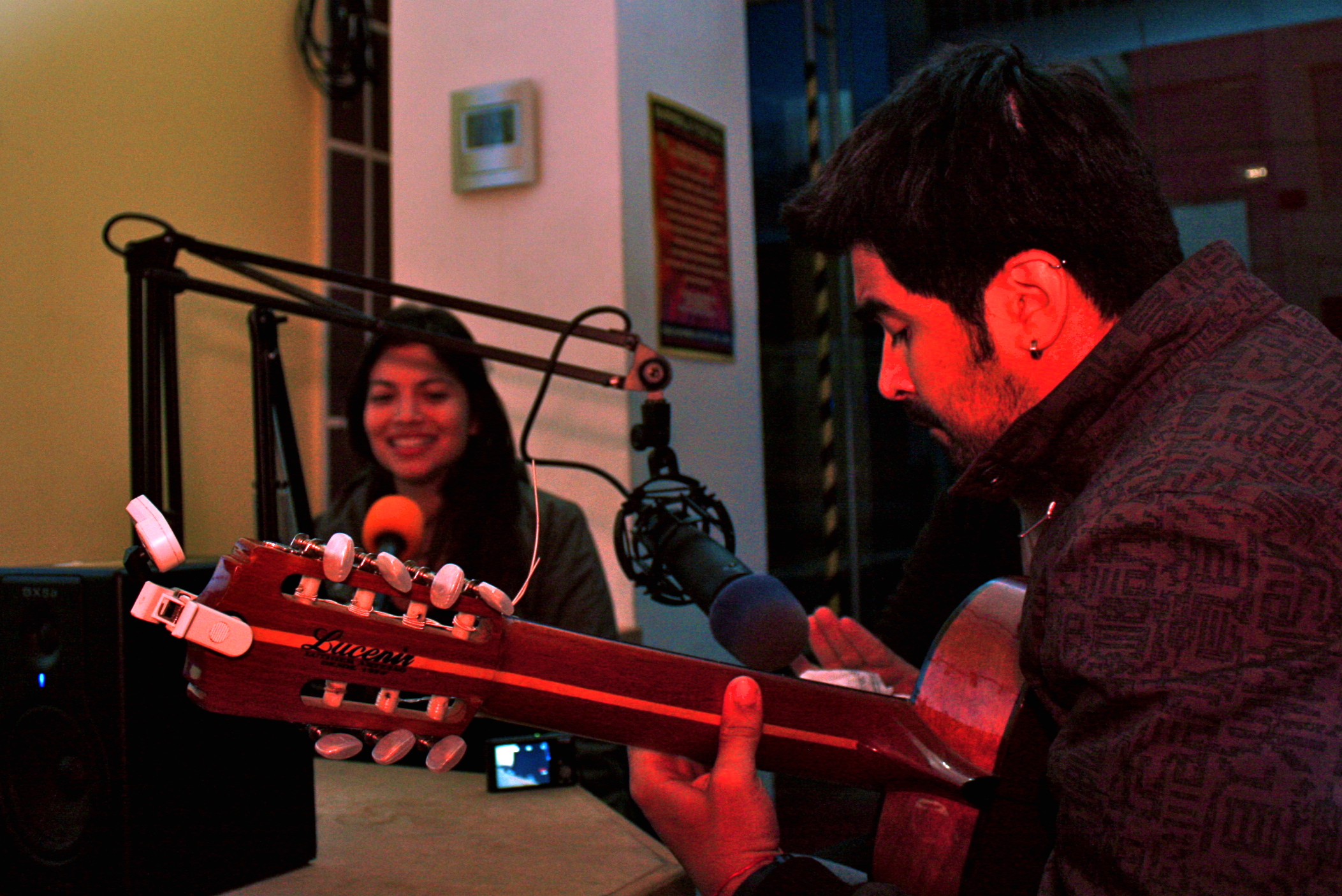 Is this your first time in the UK? I understand that last year you went on a tour through Europe taking in Portugal, France, Italy and Belgium to promote your most recent album, "Todos Domingos" which featured pieces of music exclusively by the musician and composer, Dominguinhos.
Can you tell us about Dominguinhos and his music, how you came to make that album, and why?
§
§
And I think the second piece you're going to perform live for us is from the album, "Todos Domingos". Can you tell us what it's called and what it's about?
§
§
"Lamento Sertanejo": (live)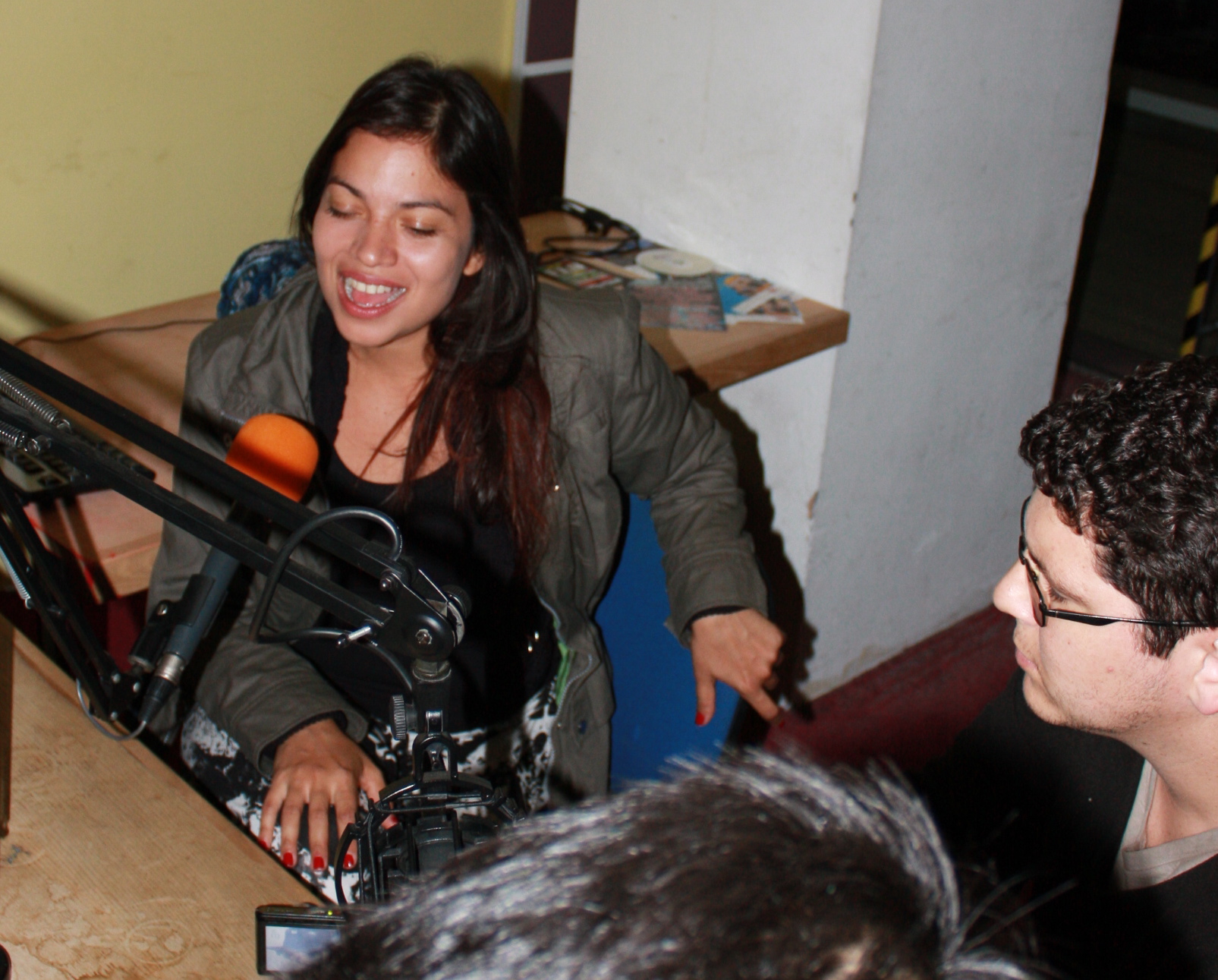 I believe you're putting together your third album now.
Can you tell us a little about that? Who's on it, What it's called, how is it different from the first two albums?
§
§
Where are you going to be performing this week in Birmingham?
§
§

"De Volta Pra Aconchego" (live)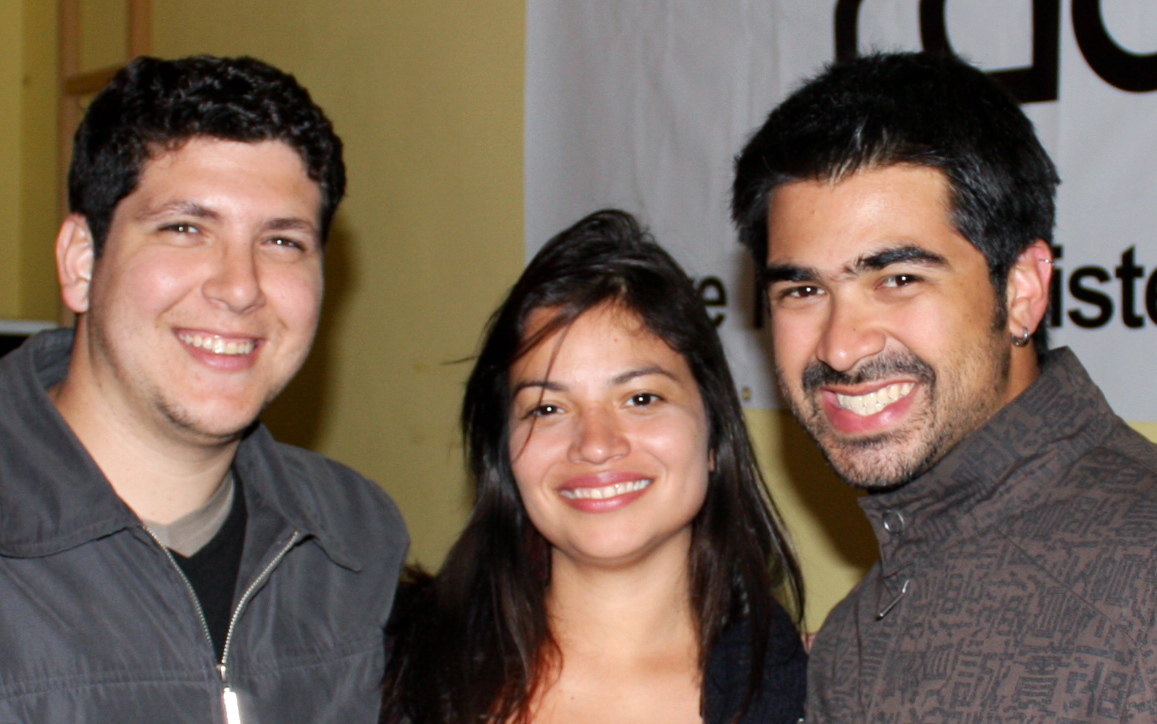 I'd like to thank Flavia and her musicians for coming into the studio this evening. For details of all the events during Espirito Brum you can log onto www.espiritobrum.org and find out.
Now then, today would have been the 28th birthday of the late Amy Winehouse and to mark that, her final recording was released today - a duet with the veteran crooner, Tony Bennett, now aged 85 and still going. The song, jazz classic "Body and Soul" was recorded in March this year at Abbey Road Studios and there's also a video to go with it; it's also part of an album called "Duets II" that Bennet is releasing in the US next week.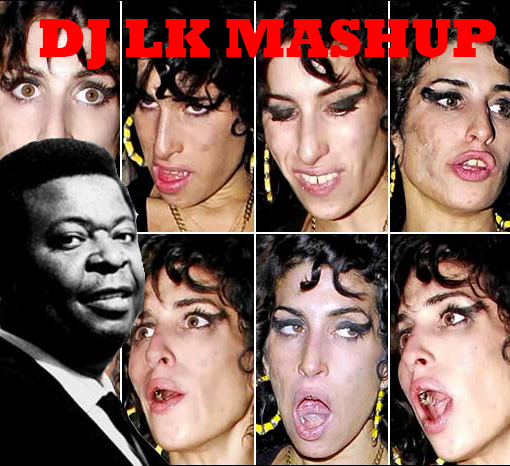 I don't have it, however I'm going to do my own homage to Amy via another collaboration - one she never actually made herself, yet thanks to the wonders of modern technology we can imagine!
This is Amy Winehouse vs the Brazilian Monsueto and a track mashed together by DJ Lucio K from Brazil called "Quero Essa Mulher Assim No Good . . ."
(12) Quero Essa Mulher Assim No Good (DJ LK Mashup) (2:27) by Amy Winehouse vs Monsueto from "Amy in Brasil"
[CONTINUOUS]
(13) Bluebird (3:30) by Odjbox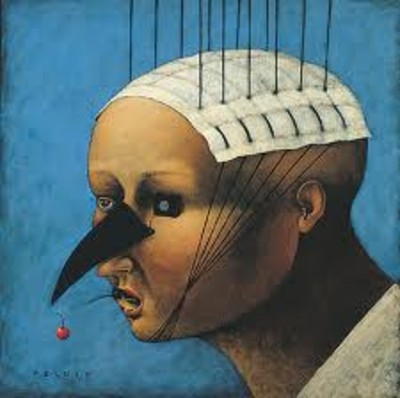 You just heard a piece of electro-swing called "Bluebird" by the mixer Odjbox.
.
.
.
.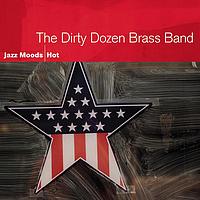 And since I'm in a jazzy mood let's head on down to New Orleans, the home of the Dirty Dozen Brass Band and a bit of jazzy funk called "Don't Drive Drunk".
(14) Don't Drive Drunk (3:19) by Dirty Dozen Brass Band from "Jazz Moods - Hot" (Columbia/Legacy)
.
.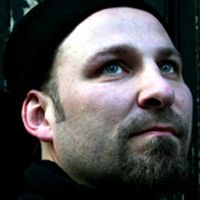 Now, last week I played you a track called "Balkanski Bal" in a version remixed by DJ Supersonico.
This week I'm also going to play a track called "Balkanski Bal" - but this time a remix version by DJ Click from the version by La Caravanne Passe. Opa! Opa!
(15) Balkanski Bal (5:35) by DJ Click / La Caravanne Passe rmx
From a piece of Balkumbian jump-up to some Balkan Mash.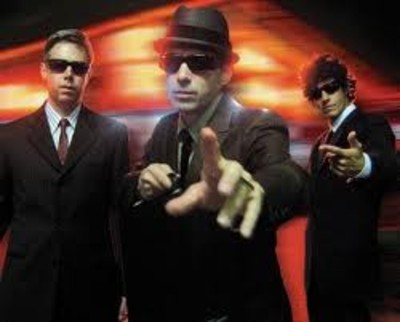 In this case The Balkan Hotsteppers do their business with The Amsterdam Klezmer Band and the Beastie Boys and a track called "Triple Son".
Everybody on to the dancefloor!!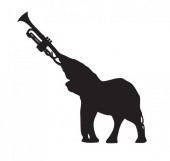 (16) Triple Son (Balkan Hotsteppers) (3:36) by Amsterdam Klezmer Band vs. Beastie Boys
OK that's it. Like to thank the luscious Flavia Bittencourt and her musicians for coming into the studio tonight and playing live for us, Tessa and the Espirito Brum crew for making it happen, and all you lot out there around the world for listening in.
Don't forget WorldBeatUK is on every Wednesday between 7pm and 9pm UK time - spread the word, share the link to Rhubarb Radio and let's get the party started.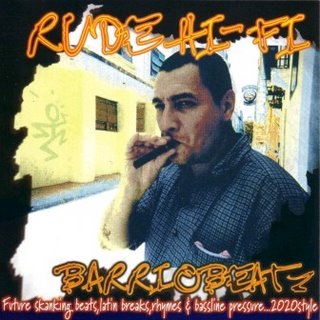 I'm going to leave you with a bit of dancefloor madness, this is Barriobeat and "Ba-Ba-Boom Sound"!
Good Night all!
(17) Ba-Ba-Boom Sound (2:52) by Barriobeat.
.
.
WorldBeatUK (19th Show) - Broadcast Notes (6/7/11)
Tagged with: WorldBeatUK Glyn Phillips Colombiafrica Professor Elemental Zeca Pagodinho Zulu 9.30 Lisandro Meza Etubom Rex Williams Strut JuJu Ikebe Shakedown Shazalakazoo Slamboree Goy Karamelo Tommy McCook Letta Mbulu Supa Bassie Joe Claussell Nuyorican Soul Tea Sea
WBUK19 (6/7/11) - SHOWNOTES
1 "Intro-Mat" (1:47) by Matchatcha from the album "Nyekesse" (Melodie)
Hi there, you're listening to WorldBeatUK on Rhubarb Radio, transmitting around the world from the Custard Factory in Digbeth, Birmingham - all done through the magic of digital technology. Such times we live in! My name's Glyn Phillips and for the next two hours I'll be playing you my own idiosyncratic collation of the best in world music from around the globe; from the past and present - and looking toward the future.
This week it's all about the soul and the funk, the grist and the groove - and there's a definite African and Colombian flavour to much of tonight's sonic banquet. So, just grab hold of yer eating irons and get stuck into the musical feast that awaits you . . .
In fact this week's show is slightly different from normal - there's very few new releases this time, so I thought I'd rustle through some interesting oldies, almost-newies and the 'ones that got away' - and in doing so I've managed to dig up some seriously funky-ass grooves to get you shaking yer tushes to!
But let's not rush it, we'll just put the pot on to boil, gently warm up the pan and put the pulses in to soak. You can't rush good food. We'll just get you nicely simmered up for the first part of the show and, indeed, first up is the point where the South American country of Colombia (bordered by the Pacific Ocean, the Caribbean Sea and the Amazon Jungle) meets Africa (culturally speaking anyway).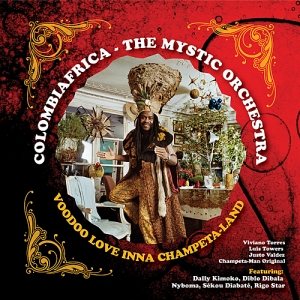 Colombiafrica - The Mystic Orchestra is a project that takes some of the best afro-colombiano musicians Viviano Torres, Luis Towers and Justo Valdez and teams them up with African musicians such as Dally Kimoko, Nyboma, Sekou Diabaté, Rigo Star and the brilliant Diblo Dibala (who, incidentally is the man behind my theme music for this show!). The album is called "Voodoo Love Inna Champeta-Land" and this track is called "No Habla Na'" (Don't Say Nuthin'!)
2 "No Habla Na'" (4:43) by Colombiafrica - The Mystic Orchestra from the album "Voodoo Love Inna Champeta-Land" (Riverboat Records/World Music Network)
Well, that was all rather splendid, don't you think? Professor Elemental certainly thinks so!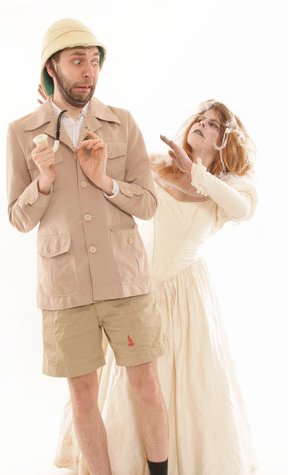 3 "Splendid (Tom Caruana remix)" (3:02) by Professor Elemental from the album "More Tea (Remixes)" (Tea Sea Records)

Yes that was the wonderfully eccentric Englishman Professor Elemental and a track from his recent album "More Tea (Remixes)" called "Splendid!" - check the video out on YouTube if you can, and remember you can get his tracks direct from his website:
And if you're listening Prof, hope the baby's coming on a treat! And stay tuned for more Elemental eccentricity later on in the show!
Last week I had a little bit too much to say (as usual!) so unfortunately I ran out of time and had to drop a track from my playlist. Well don't say that I don't try and put things right straightaway. Here's that track a great feelgood samba tune called "Vai Vadiar" by the great Zeca Pagodinho from his album "Sem Limite". Goza os meus amiguinhos!
4 "Vai Vadiar" (4:07) by Zeca Pagodinho from the album "Sem Limite" (Universal Import)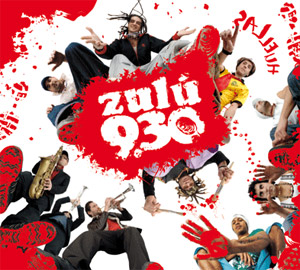 OK, let's nip across to Barcelona for the first of two visits tonight. This is the home of the really talented Spanish band Zulu 9.30 who are amongst the current wave of European mestizo music - a style that often mashes up latin, Jamaican, flamenco, folk, jazz, rock, punk and, well, all kinds of stuff into a danceable world groove. It's all grist to the mill! This is from their album "Huellas" (which means 'footprints') on the Kasba label and is a salsa-based piece called "Te Llevo Conmigo" (I'm taking you with me!).
5 "Te Llevo Conmigo" (3:36) by Zulu 9.30 from the album "Huellas" (Kasba)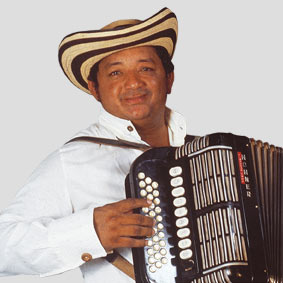 And that sets us up nicely to go back over to South America for a lovely slice of 1980s cumbia from the great accordionist Lisandro Meza - probably the first cumbiambero I ever came across when I first pitched up on the shores of South America over a quarter of a century ago. What a great sound he has. So slap on the sombrero, sharpen your machete and mount up your burros because Lisandro is taking us to meet "Las Africanas" . . .
6 "Las Africanas" (2:18) by Lisandro Meza from the album "Lisandro's Cumbia" (World Circuit)
[CONTINUOUS]
7 "Illusion de Amor" (4:13) by Los Chapillacs (Listen Recovery RENZ mix)
First you heard the sound of Colombian cumbia from accordionist Lisandro Meza and that was followed by psychedelic 1970s Peruvian chicha music (which is based on cumbia) by Los Chapillacs subtly remixed by Listen Recovery RENZ.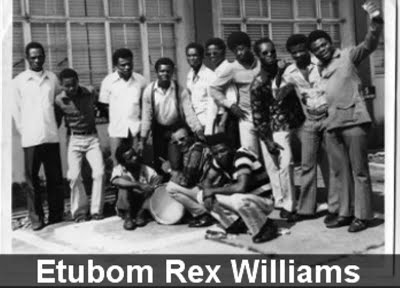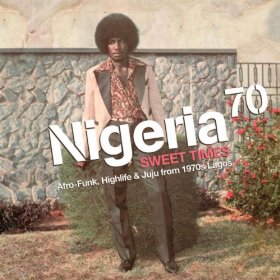 Let's follow that with some more old school sounds - this is from a wonderful recent compilation of old Nigerian tunes from the 1970s.
The album is on the Strut Records label and is called "Sweet Times…"; from that is this sublime slowburner "Ama Mbre Ewa" by Etubom Rex Williams & His Nigerian Artistes. Just kick back and let this one flow over you . . .
8 "Ama Mbre Ewa" (5:38) by Etubom Rex Williams & His Nigerian Artistes from the album "Sweet Times" (Strut Records)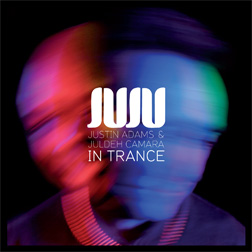 Wasn't that good? Very trance-like feel - and talking of which this next track is from a recent album on Real World Records called "In Trance" by the Anglo-Gambian duo of Justin Adams and Juldeh Camara.
And please note Justin and Juldeh will be performing right here in Birmingham the day after tomorrow at the mac, in Edgbaston, in the open air arena. That's going to be a real treat indeed! I saw them a couple of weeks ago down in Devon at the HOME Festival doing an acoustic set - a real mindblower!
Juldeh is from Gambia in West Africa and is a real virtuoso on the ritti or nyanyeru (the traditional one-string fiddle of West Africa). Doesn't sound very inspiring? Trust me, this guy really knows what he's doing! Amazing licks and he can make it sound like lots of different instruments too - all on just ONE string and no fretboard!! He also sings really well and has real presence.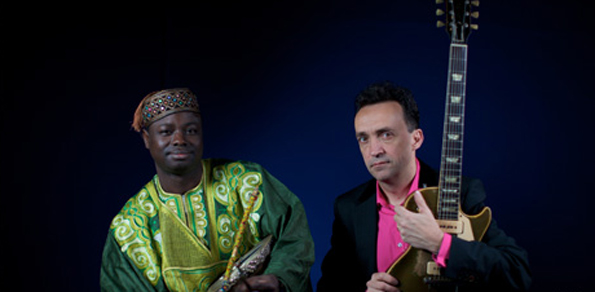 Justin's no slouch either - he's served time with Jah Wobble and has also produced and co-written with Robert Plant. Justin plays some mean blues guitar and banjo and sings too.
If you want to hear where the blues comes from, where the Gambia meets the Mississippi, where West Africa meets the Celtic World, then check these guys out. Highly recommended!
So that's this Friday at the mac (7.30pm and the support band is the African Roots Fusion Band)
OK, so here's a taster for that - a laidback bluesy piece called "Halanam"
9 "Halanam" (7:09) by JuJu (Justin Adams & Juldeh Camara) from the album "In Trance" (Real World Records)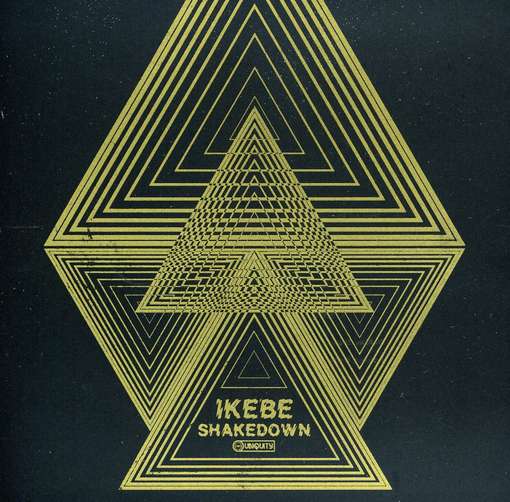 So, from the ethereal sound of the one-string fiddle to the simultaneously 'in-yer-face' but 'so-laid-back-it's-almost-horizontal' sounds of afrobeat-funk band Ikebe Shakedown from Brooklyn, New Yoik! Love their sound!
And that cowbell! That's exactly how I'd play it too . . . Hmmmm! Not so much 'music in the key of life' as 'groove to the universal pulse'.
This is the "Kumasi Walk" from their album also called "Ikebe Shakedown" on the Ubiquity label.
10 "Kumasi Walk" (4:42) by Ikebe Shakedown from the album "Ikebe Shakedown" (Ubiquity)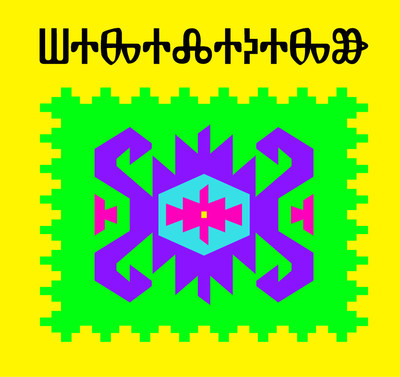 OK, WAKEY-WAKEY!! Balkanbeat madness to the max! This is "Marock" by Shazalakazoo.
11 "Marock" (3:54) by Shazalakazoo
[CONTINUOUS]
.

12 "Moon Monkeys" (1:15) by Professor Elemental from the album "More Tea (Remixes)" (Tea Sea Records)
[CONTINUOUS]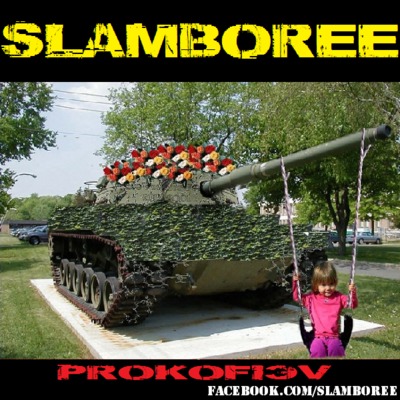 13 "Prokofiev" (3:20) by Slamboree
I bet that cleared yer sinuses out! OK first of all in that little medley you heard a modern piece of Balkanbeat madness from Shalakazoo followed by a little interlude of Professor Elemental lunar monkey business and then, no it's not those tossers from The Apprentice - it is of course the Russian genius Prokofiev's "Dance of the Knights" from Romeo and Juliet - given a peculiarly British Dubstep treatment by Slamboree, a collective that includes Rhubarb Radio and Birmingham's very own DJ Marc Reck (AKA DJ Narrative).
.
So in true WorldBeatUK fashion, from the ridiculous to the sublime...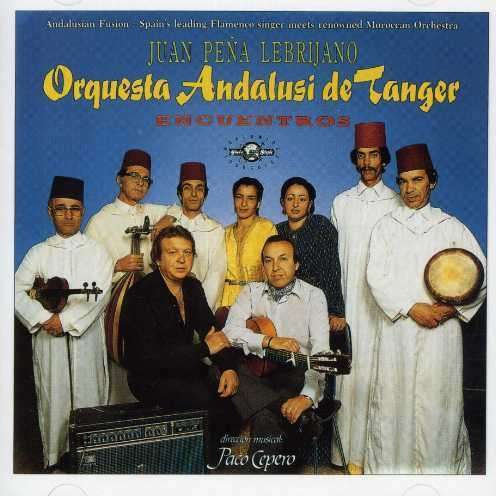 From the 1980s a glorious fusion of Andalusian flamenco with a Moroccan orchestra - Juan Pena El Lebrijano and the Orquesta Andalusi de Tanger.
I first bought this album "Encuentros" on vinyl and fell in love with the album sleeve, the rather dapper looking silk-cravatted Paco Cepero on guitar, the open-shirted, medallion-chested singer Juan Pena El Lebrijano both seated in front, and behind them two Moroccan women and five blokes in neck-to-ankle pure white shifts and - joy of joys - each one wearing a red fez! It was better than a Tommy Cooper convention!
Aah, but you think I jest too much methinks! Let me tell you however the music is fabulous! Here's the opening tune from the album. It's called "Vivir Un Cuento De Hadas" (living a fairytale) and I think you'll see what I mean
14 "Vivir Un Cuento De Hadas" (5:08) by Juan Pena Lebrijano and the Orquesta Andalusi de Tanger from the album "Encuentros" (Ariola)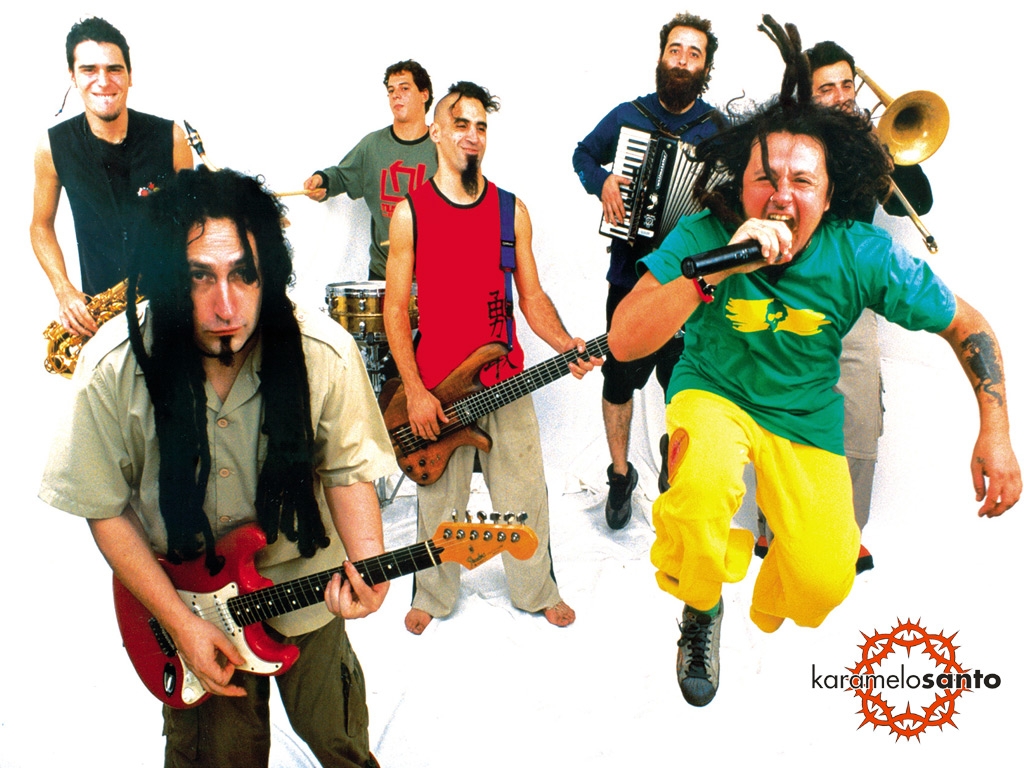 [CHANGE THE CDS OVER!]
Wasn't that sumptuous! Ok, let's take it up again a notch. This is a cumbia-based track with a reggaeton feel and andean folkloric overtones mixed with hip-hop; originally written by the Argentine band Karamelo Santo and featured in the Latin American film "Caño Dorado"; here it's remixed by Goy Karamelo (now a solo musician). I'm really loving some of the stuff that's been coming out of Argentina recently and this is no exception. "Que No Digan Nunca"
(1) 15 "Que No Digan Nunca" [Ends at 3.48] (4:03) by Karamelo Santo (Caño Dorado film music - remix by Goy Karamelo) from the album "Mi CD"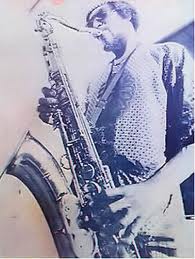 [BEWARE: Ends at 3.48!!]
OK, two in a row now; same song but for some reason with different names. I'll tell you after, what the details are, but if any of you say Lily Allen I'll never talk to you again!
(2) 16 "Reggae Merengue" (2:16) by Tommy McCook & The Supersonics
And now another version . . .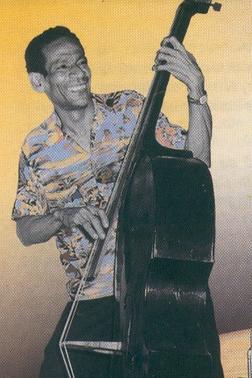 (3) 17 "Cójeme La Caña" (3:00) by Pedro Laza Y Sus Pelayeros (Mixticius)
So, first one was an old version by Jamaican saxophonist Tommy McCook and the Supersonics called - for some bizarre reason on the version I've got - 'Reggae Merengue' (although it's obviously a cumbia to me!) and that was followed by the Colombian bandleader Pedro Laza y sus Pelayeros and the same tune but called "Cójeme La Caña" - and that was a remix by Mixticius; you can find more of his work on Soundcloud.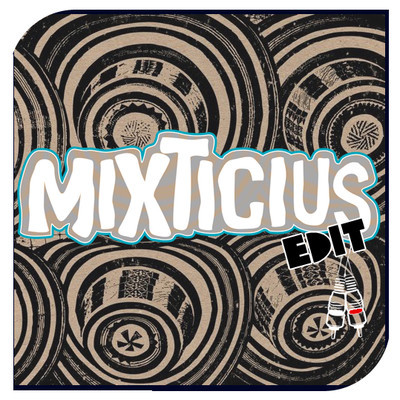 .
.
.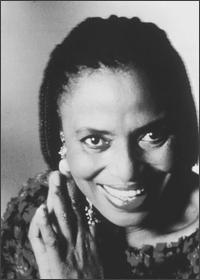 Well, a real treat now - I absolutely love this! From the "Gilles Peterson in Africa - The Soul" album this is South African singer Letta Mbulu and some tasty, tasty funk called "Mahlalela". Brilliant!
(4) 18 "Mahlalela" (4:45) by Letta Mbulu from the album "Gilles Peterson in Africa - The Soul" (Ether)
[CONTINUOUS]
.
.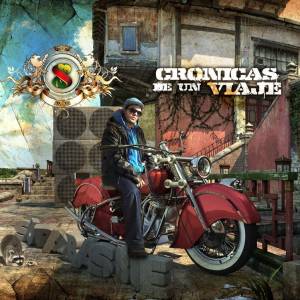 (5) 19 "Original Cumbiamuffin" (4:57) by Supa Bassie
Ha ha ha! Love that one!! That was reggaeman Supa Bassie from Valencia and a tune called "Original Cumbiamuffin" - a cumbia reworking of his hit "Original Raggamuffin" from the "Crónicas de un Viaje" album.
And since I'm in that remixing mood how about this little mashup from young Mexican mixer Outsider8301 - this is Sidestepper's groovalicious "Papaya" vs Wreckx-n-Effect's 1992 butt-wobbling "Rumpshaker", with a little MIA thrown in for good measure. You can start bouncing now ladies!
(6) 20 "Papaya vs Rumpshaker" (5:29) by Wreckx + M.I.A. vs Sidestepper (Oscar Outsider 8301)
[Talk over intro to next track]: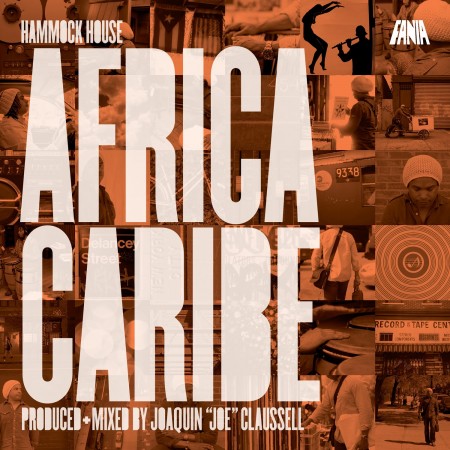 OK, we're definitely in the groove now, brothers and sisters! And time to lay this one on you. This is where latin meets soul, meets jazz meets funk. Eddie Palmieri is both a giant and a living legend in the annals of New York latin jazz and here his amazing "Mi Congo Te Llama" gets a very liberal deconstruction by Joaquin "Joe" Claussell from the brand new album "Hammock House - Africa Caribe" on the Fania label. 7 minutes of stone-solid groove, babies!
[BEWARE - LONG QUIET START!!]
(7) 21 "Mi Congo Te Llama" (Joe Claussell Remix) (6:59) by Eddie Palmieri from the album "Hammock House - Africa Caribe" (Código/Fania)
OK and that's the end of the show . . .
[SHOUT-OUTS TO ALL AND ANNOUNCEMENTS - reminder about Justin and Juldeh at mac]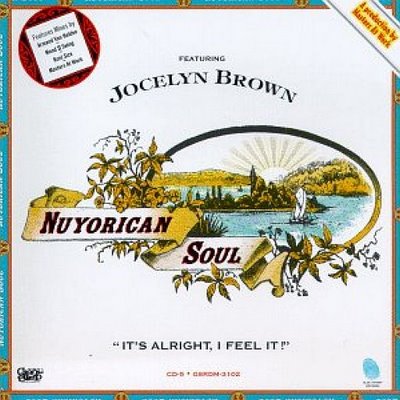 I said at the top of the show that tonight was all about the funk and the soul, the grist and the groove. Well, I've tried to give you that tonight and I hope you agree. If you don't feel so, then at least you should be able to with this final track.
This is the fantastic Jocelyn Brown and Nuyorican Soul and a track from the Masters At Work album "Nuyorican Soul". Turn up your speakers as loud as they'll go and say after me: "It's Alright, I Feel it!"
(8) 22 "It's Alright, I Feel It!" (3:22) by Jocelyn Brown & Nuyorican Soul from the album "NuYorican Soul" (Talkin Loud)
WorldBeatUK (18th Show) - Broadcast Notes (29/6/11)
Tagged with: WorldBeatUK Glyn Phillips Mabon HOME Festival Dartington Thomas Brooman WOMAD WOMEX Fernhill Phil Stanton Rough Guide Coope Boyes Simpson Ian King Professor Elemental Uxia Ceu Seckou Keita Rory McLeod Farka Toure B B King Legouix Max Pashm Zeca Pegadinho
WBUK18 (29/6/11) - SHOWNOTES
WorldBeatUK 7-9pm this evening: Some folkin' good Folk with some folking good folkers, string driven things with veritable kings of African kora and a genuine King of Blues, Galician cuckoos, Brazilian café, Balkan Pashm, Sunflowers from Lola, a cracking Cuban big band, some very Rude Love from Mexico and a gentlemanly tannophile & his orang-utan butler . . .
1 "Intro-Mat" (1:47) by Matchatcha from the album "Nyekesse" (Melodie)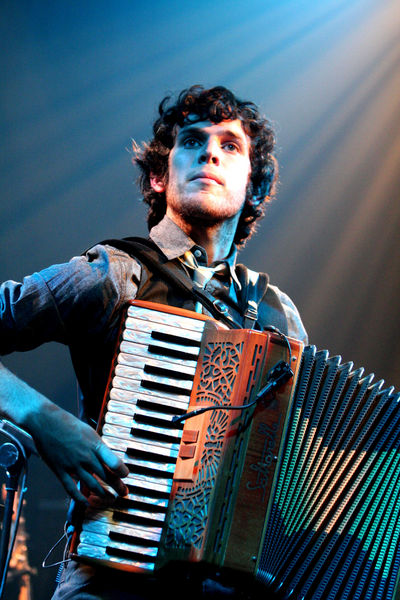 Welcome to the show and first off: Happy 7th Birthday to my youngest son, Lewys! Hope you're having a lovely day! And if it's a birthday that must mean a party! So without further ado, let's join Welsh folkers Mabon for a Schindig!
2 "Schindig" (5:00) by Mabon from the album "Live at the Grand Pavilion"
Yeah that was the Welsh based Mabon - one of the most exciting folk bands on the UK circuit at the moment - I had the pleasure of seeing them last year at the Womex conference in Copenhagen and that was a tune called "Schindig" off their Award Winning album "Live at the Grand Pavilion" released last year. The newly reformed Jamie Smith's Mabon will be playing at Womad in Charlton Park in about four weeks time on the BBC Radio 3 stage. So catch them if you can.

And from one Festival to another. I've recently come back from a brilliant small festival in Devon called the HOME festival which took place at Dartington Hall in Devon over one and a half days. It was co-founded by Thomas Brooman - one of the original founders of Womad - alongside a chap called simply Drum.
The idea behind the HOME festival is to try and present top-flight world music acts in a more intimate setting and in particular to present at least half of the performances completely acoustically. And when I say acoustic - I mean just that: NO amplification whatsoever! Hard to believe? Trust me it worked!
The venue was a 14th century hall in an old manor house and for many of the bands it was their very first time performing without mikes and speakers etc - but it was a resounding success. The audience needed to be silent but it was amazing how quickly everybody adapted.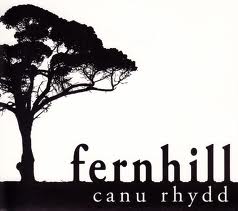 And one of the bands who performed like this were the Welsh folk band "Fernhill". Believe me, a great band to see live - the delicacy of the pieces, the seeming simplicity of the delivery, the strength of the arrangements all combined into a breathtaking concert. I've got to big up the voice of Julie Murphy in particular - in this large, incredibly high medieval hall her voice took on an almost 3-dimensional quality and took flight above our heads.
So here's a flavour of Fernhill. This is from their album "Canu Rhydd" (which roughly translates as freeform poetry) and is a track called "Diddan". Oh and a big thank you to Jane Brace and Katrina Hurford of Dartington for looking after me and my brother - looking forward to next year already.
3 "Diddan" (5.53) by Fernhill from the album "Canu Rhydd"
and from Welsh Folk to English Folk...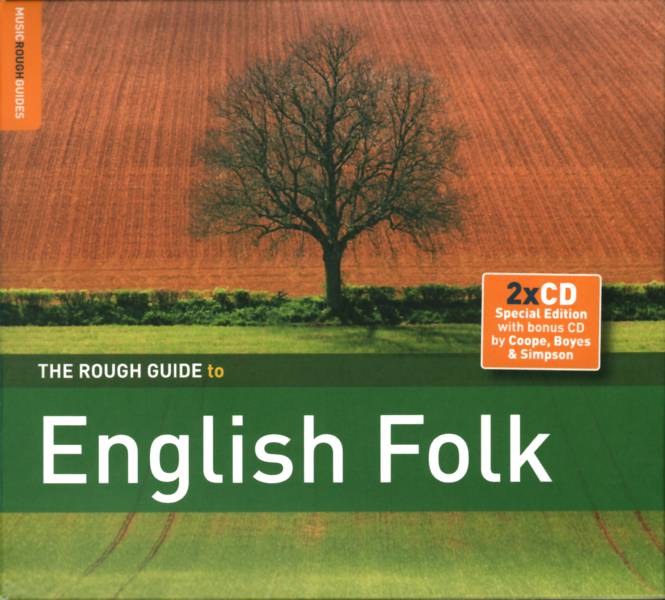 Whilst at Home Festival I met Phil Stanton, the boss of World Music Network (the people that put out the Rough Guide series of CD - and "Introducing…") . There are two new CDs from the RG range, to be released …when?…. - English Folk and Brazilian Cafe.
Explain concept of RG and of the bonus CDs.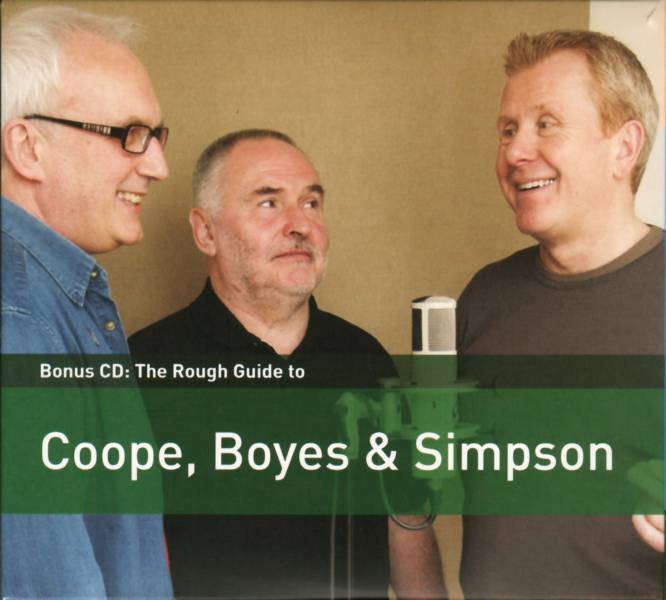 I'm going to deal with the folk album first coz we're still in the British folk section of tonight's show. This track is actually from the bonus CD which comes free with the RG TO EF - and is a compilation devoted to the work of Yorkshire acapella singers Coope, Boyes & Simpson.
- explain about Jerusalem and Froots etc.
This is a short piece called "Uttoxeter Souling Song"
4 "Uttoxeter Souling Song" (1.18) by Coope, Boyes & Simpson from the album "RG To English Folk" (Network)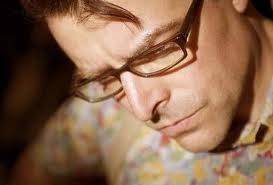 From main album: explain when I first heard this tune (early 80s - Sheffield, Oscar The Frog etc, …
5 "Adieu to Old England" (4.41) by Ian King from the album "RG To English Folk (Network)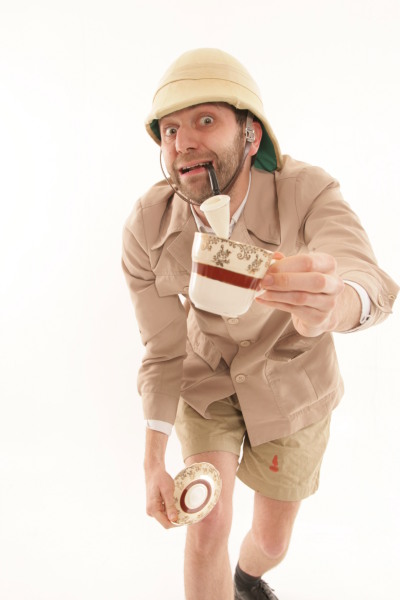 Link from saying goodbye to Old England to the Prof and his quest for the golden frog.
remind people of Prof's website www.professorelemental.com and that the remix album "More Tea" is due out on Monday July 4th…
6 "The Quest for the Golden Frog" (Tom Caruana remix) (3.49) by Professor Elemental from the album "More Tea (Remixes)
.
[CONTINUOUS]
.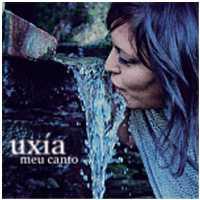 7 "O Cuco a Cantar" (3.26) by Uxia (with Fred Martins) from the album "Meu Canto" (do Fol Musica)
Explain about Uxia - then Brazilian connection, into the second of WM Network's Rough Guides - Brazilian Café (concept about café)
.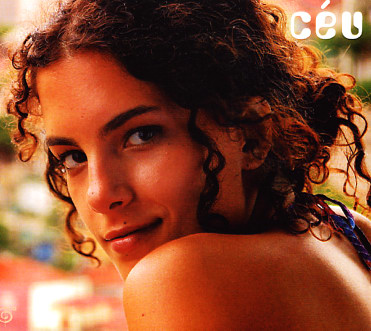 8 "Comadi" (3.33) by Céu from album "RG to Brazilian Café" (Network)
.
.
Mention Home Festival again. . . and Seckou 50% of sales to Red Cross charity. Explain 'Silimbo'.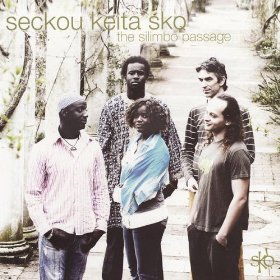 9 "Mande Arabe" (6.08) by Seckou Keita Quintet from the album "The Silimbo Passage" (World Artventures)
Flag up Rory McLeod at the Kitchen Garden Café - Sunday 3rd July - Rory McLeod - Kitchen Garden Cafe, 17 York Road, KH, Bham (World Unlimited) 7.30pm
.
Here's what I said about RORY MCLEOD a few weeks ago, worth repeating:
"He carries with him that same mixture of idiosyncracy and integrity as people like Ash Mandrake, Roy Harper etc. I think it's safe to say that Rory is an underground legend. Described variously as an amazing folk artist, traveller, troubadour extraordinaire and a one-man folk orchestra, Rory plays a multitude of instruments including trombone, harmonica, spoons, djembe, bandorea, guitar, finger-cymbals and tapshoe-driven stomp-box! He's played and recorded with people like Ani Di Franco, Taj Mahal, Kathryn Tickell and Ali Farka Toure amongst many others.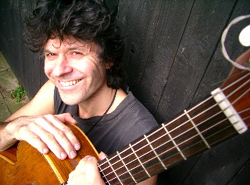 I had the pleasure of performing with him back in the 90s right here in Birmingham - a great musician, and a true gent to boot. Luckily for us here in Brum he's come down from the Orkneys and will be performing on Sunday 3rd July at the Kitchen Garden Café, Kings Heath, courtesy of World Unlimited.
I urge you to go along - you will be drawn into his unique world and emerge with your senses buzzing."
10 "Going Song" (5.52) by Rory McLeod from the album "Travelling Home" (Cooking Vinyl)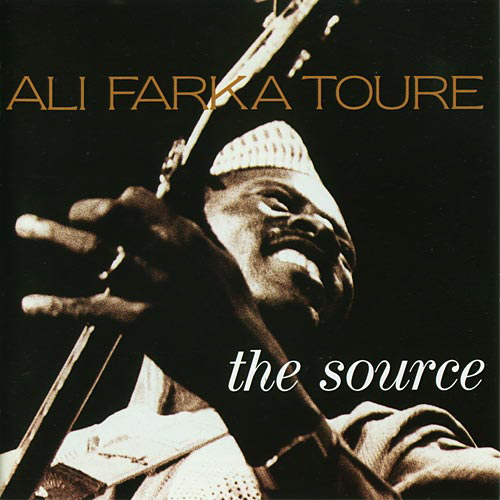 Here's Rory with Ali Farka Toure:
11 "Roucky" (8:19) by Ali Farka Touré from the album "The Source"
The Source = the source of the blues and here's how most of us remember the blues - BB King and the "Thrill is Gone"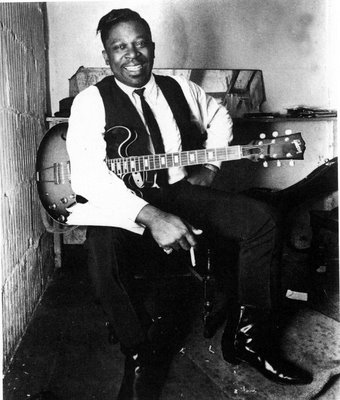 12 "The Thrill is Gone" (4:58) by B.B.King from the album "The Best Of Blues"
.
.
.
.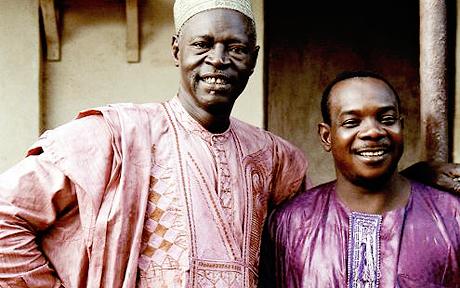 Back to Africa and Ali Farka Toure - combined with the King of Kora, Toumani Diabate - the last album they recorded together ...
13 "Sabu Yerkoy" (4:09) by Ali Farka Touré & Toumani Diabaté from the album "Ali & Toumani" (World Circuit)
FLAG UP: Monday 4th July - Vieux Farka Toure - UK release, new album "The Secret" on Six Degrees Records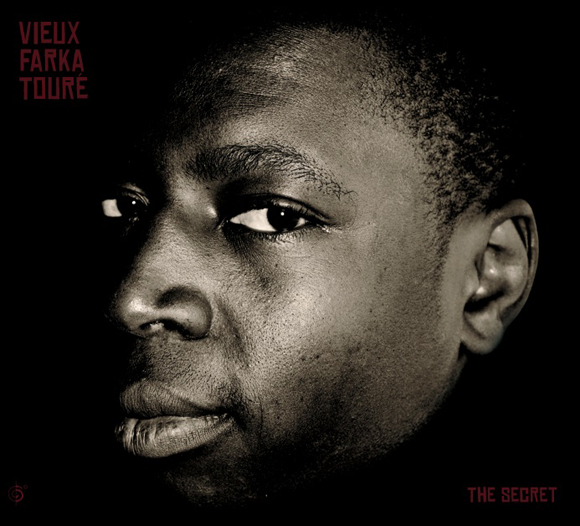 14 "The Secret" (6:51) by Vieux Farka Touré from the album "The Secret"
.
.
.
[CHANGE THE CD!!]
- - - - - - - - - - - - - - - - - - - - - - - - - - - -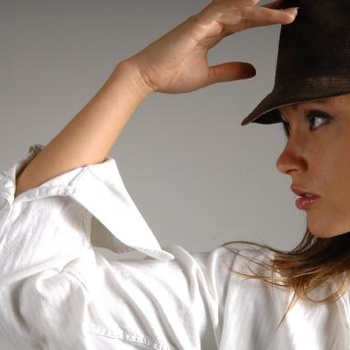 Change of mood and pace - leave Africa and come back to the UK - explain about Alexandra and her fusion stuff - here more latiny
(1) 15 "Time to Go" (3:33) by Alexandra Legouix & the Sunflowers from the album "Lola"
Flag up SUBVERT at the W&H: this Saturday 2nd July- Johnny Kowalski and the Sexy Weirdos (Balkan Gypsy with brass and fiddle, and the Damnbusters (Ska Classics), Lobster (Ska/punk, Sam Maloney (acoustic) plus DJs… 8 til late (£2 b4 10pm / £4).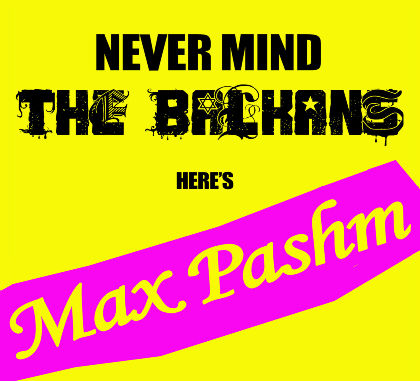 Balkan bit leads into Max Pashm (& replug Home Fest)
(2) 16 "Manea K" (4.47) by Max Pashm from the album "Never Mind the Balkans"
[CONTINUOUS]
.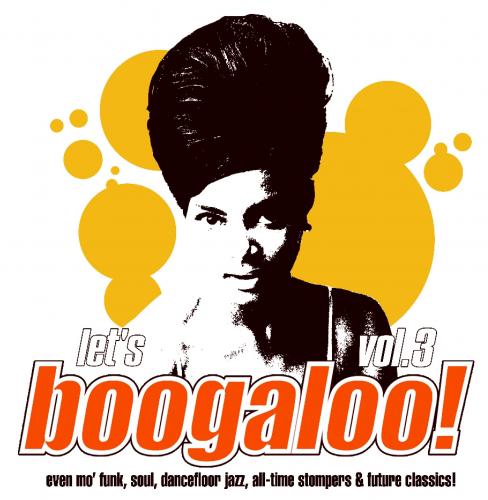 (3) 17 "Gettin Down" (3.06) by The Brand New Rhythm from the album "Let's Boogaloo Vol 3"
Last one just a bit of fun - no plugs to do for the rest of the night; so over to Brazil first for Zeca Pagodinho and his song "Vai Vadiar" which roughly translates as 'going astray'.
.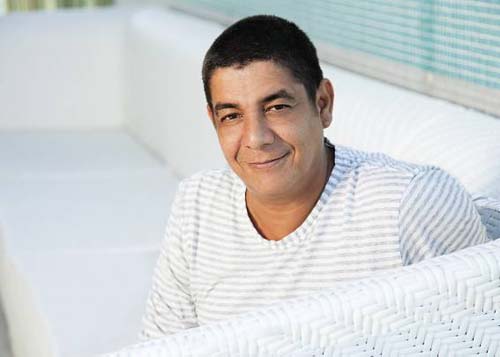 (4) 18 "Vai Vadiar" (4.07) by Zeca Pagodinho from the album "Serie Sem Limite" ()
.
.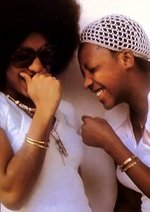 (5) 19 "Rude Love" (4.57) by Althea & Donna vs Rihanna (Outsider 8301 remix)
.
.
.
[SHOUTOUTS, thank yous, announcements, etc]
Happy Birthday to Lewys!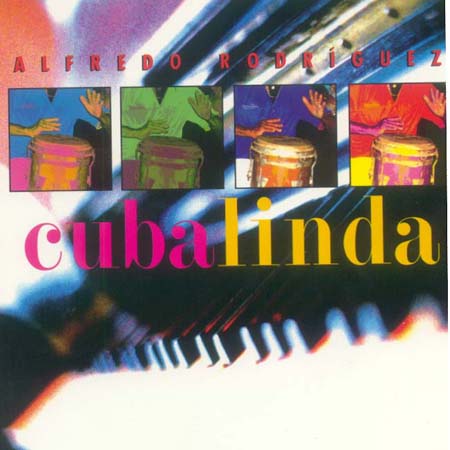 (6) 20 "Tumbao a Peruchin" (4.40) by Alfredo Rodriguez from the album "Cuba Linda" (Hannibal / Rykodisc 1996)
WorldBeatUK (17th Show) - Broadcast Notes (22/6/11)
Tagged with: WorldBeatUK Glyn Phillips Calan Tom Martin Cheka Aly Keita Tamikrest SMOD Manu Chao Super Cayor Hakim Ghazi Abdel Baki Charbel Rouhana Fareeq Al Atrash Awatiñas Professor Elemental Swing Gadje Antwerp Gypsy Ska Ot Azoy Tirana Caravana Fantasma Canteca
WBUK17 (22/6/11) - SHOWNOTES
1 "Intro-Mat" (1.47) by Matchatcha from album "Nyekesse" (Melodie)
Welcome once again to WorldBeatUK on Rhubarb Radio with me Glyn Phillips taking you on a musical journey for the next two hours around the planet's musical hotspots!
This week we start in the UK but then travel to West Africa to visit Guinea, Cote D'Ivoire, Mali and Senegal.
We take in stops at France via San Antonio, Texas, straddle the straits of Gibraltar with a foot in both Morocco and Spain, cruise the Med and then disembark for an extended stay in Lebanon,
We scale the Andes of Bolivia, gatecrash an English summer fete, head off to the continent to visit the Gypsy and Jewish cultures of France, Belgium and Holland, and even re-imagine Coventry in the metropoli of South America . . .
. . . and finally party off into the sunset in Spain and New York. I hope you've packed your passport and some clean underwear!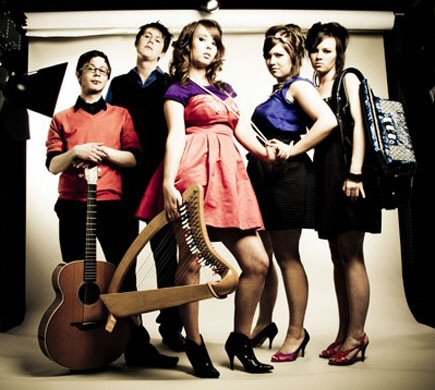 Kicking off the show we're making a hop, skip and a jump from Brum to Wales. One of the leading bands of the Celtic folk renaissance amongst young musicians is Calan. This is from their album "Bling" (on the Sain label) and it's a track called "Calan".
2 "Calan" (3.33) by Calan from the album "Bling" (Sain)
.
.
.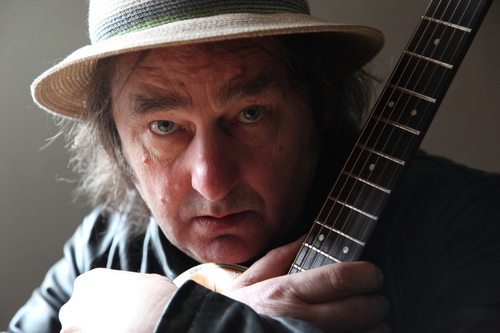 Now this weekend you can catch one of Birmingham's finest sing-songwriters, Tom Martin, who hails originally from Ireland but has put his roots down in Brum - so much so that he owns and runs his own live music venue, the excellent "Tower of Song" on Pershore Road South, in Cotteridge, South Birmingham.
He'll be performing there this Saturday 25th June, singing his own beautifully crafted songs and accompanied by the wonderful cellist Helena Rosewell. Tom's a mean guitarist too - a man truly at one with his instrument.
It's only £3 on the door, runs from around 8pm till midnight and there'll be a support act beforehand - it's always a lovely atmosphere there too. Well worth checking out. Here's an idea of what you can expect from Tom and Helena. This is a track called "Slowburner" from Tom's solo album "Prime Time":
3 "Slowburner" (3.07) by Tom Martin from the album "Prime Time" (Tom Martin Music)
Beautiful!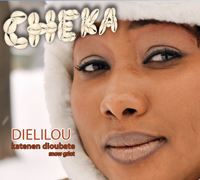 Last week I played you some music from African exiles in Canada and the States. This time it's the turn of Guinean singer Cheka Katenen Dioubate who now lives amongst the snows of Canada. This is a track from her album "Dielilou" entitled "Diagne". Cheka describes it thus: "Being alone can be painful, but distance cannot change the power of true love. The mere sound of a lover's voice can feel like his kiss".
4 "Diagne" (5.02) by Cheka Katenen Dioubate from the album "Dielilou" (Tamala KCD29081)
.
Another African resident in a foreign country is the Ivorian musician Aly Keita who plays the balafon - a large wooden marimba-like instrument common in West Africa. Aly now lives in Belgium, but his music evokes timeless images of Africa. Here he teams up with the legendary balafonist Keletegui Diabate for a track off his album "Farafinka" (on the Contre Jour label). This is called "Bamana Folie":
5 "Bamana Folie" (5.56) by Aly Keita (ft Keletegui Diabate) from the album "Farafinka" (Contre Jour CJ026)
I've featured a lot of Malian artists recently, including this next band, and with good reason. We're all finally waking up to the rich diversity of sounds and traditions and great musicianship within this huge country.
Tamikrest are from northern Mali, where the forests and plains to the south give way to the southern Sahara desert. They are ethnically Tuareg and their music reflects that - although combined with the rock influences so prevalent amongst the younger Tuareg.
You can see them this weekend right here in the UK! They'll be performing at the "Home Festival" of world music in Dartington, Devon this Saturday - I'm going to cover the festival and I hope to bring back some great music from there for the show. This track is called "Arantane N Tinariwen" from their new album "Toumastin" (Glitterhouse Records).
6 "Arantane N Tinariwen" (3.47) by Tamikrest from the album "Toumastin" (Glitterhouse Records GRCD 721)
And from Malian desert rock to Malian rap. SMOD are a group made up of three young rappers and musicians called Sam, Ousco and Donsky. Originally there was another one, with the initial 'M', hence SMOD: S-M-O-D.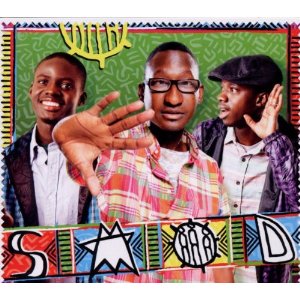 Anyway the ex-Radio Bemba performer Manu Chao just happened to be producing the 2005 album "Dimanche a Bamako" by Amadou & Mariam - when he discovered the youngsters jamming on the rooftop of the house. It turned out that one of them was Amadou & Mariam's son Sam. Manu Chao was so impressed that he produced this, their third album called simply "SMOD".
They sing in both French and Bambara and their sweet sound often disguises some hard-hitting issues such as this track: "Dirigeants Africaines" which is aimed at corrupt and incompetent African leaders - "Wordy speakers, money eaters, African leaders are like this"
7 "Dirigeants Africains" (3.59) by SMOD from their album "SMOD" (Because Music)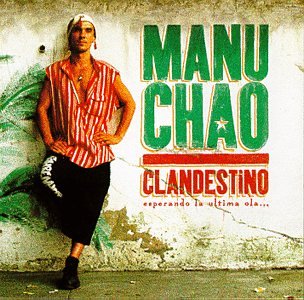 And it's only right that we acknowledge Manu Chao himself - but as ever with a twist. This is a remix by Sonora of one of Manu's iconic tracks "Bongo Bong" - this is called "King of the Bongo".
8 "King of the Bongo" (5.04) by Manu Chao (Sonora Remix)
.
[CONTINUOUS]
.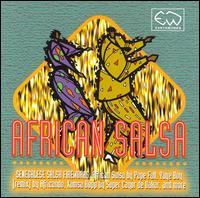 9 "Xamsa Bopp" (4.15) by Super Cayor de Dakar from the album "African Salsa" (Earthworks)
That last track was a load of Mbalax wasn't it? No, really it was! M-B-A-L-A-X, mbalax. The track was called "Xamsa Bopp" by the Senegalese band Super Cayor de Dakar from the 2006 compilation album "African Salsa" on the Earthworks label. Lovely!
.
.
Hakim - full name Abdelhakim Bouromane - is a Moroccan-Spaniard singer, born in Casablanca, now resident in Malaga in Andalusia. Hakim mixes pop, flamenco and arabic music and sings and writes in both Spanish and Arabic, as on this track from his double-platinum 1998 album "Como Suena" (How's It Sound) - this track is called "Nur Lain" but is more popularly referred to by its hookline "Habibi".
10 "Nur Lain (Habibi) (4.11) by Hakim from the album "Como Suena" (Sony Epic)
Staying in an arabic mood now we're going to travel around the other side of the Mediterranean, from Spain and Morocco, eastwards to the Levant and in particular to the country of Lebanon where the next three tracks come from, each one very different, but each one produced by Ghazi Abdel Baki and is on the Forward record label.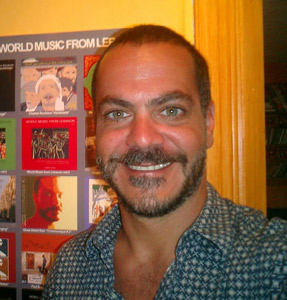 And first up is the composer, arranger, guitarist and singer himself, Ghazi Abdel Baki. This is a track from his 2009 album "The Last Communiqué". The whole album is full of great ideas and interesting sounds. Abdel takes all kinds of influences and puts them into his tracks - you can hear pure funk and jazz, classical and filmscore, rock and blues all blended into music that is still very Levantine and Arabic too.
The track I've selected is called "Majnoun Leyla". It's based on the legend of Macnun and Leyla of two star-crossed lovers whose families start feuding with each other (sound familiar?) and eventually when Leyla is married off to someone else Mecnun goes mad and wanders about the desert writing poetry until he dies young as does Leyla. Some stories have them dying together, others being buried together and others as them running off together to live in a village in Rajasthan.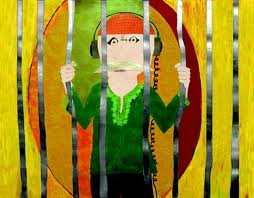 The epic story is based on a real life 7th century Bedouin poet Qays ibn al-Mulawwah who fell in love with a certain Layla bint Mahdi ibn Sah'd. The tale was made famous five centuries later by the great Persian poet Nizami. And improbable as this might sound it resonates today because Leyla is the very same woman that appears in Derek and the Dominos (aka Eric Clapton)'s love song "Layla" - the woman who epitomises the forbidden and impossible love. You see, you learn something new every day!
11 "Majnoun Leyla" (3.36) by Ghazi Abdel Baki from the album "The Last Communiqué" (Forward)
Still in Lebanon an oud duet by Charbel Rouhana and Elie Khouri from Gharbel's meditative labour of love "Doux Zen" an album which took him 3 years to finish. It's also, like the previous track, an album steeped in Arabic passion. As the liner notes by Marcel Khalife say: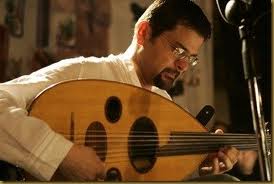 "Charbel ... passionately surrenders to the lust of the plectrum and fingers, deeply thrusts himself into the Oud's chest ... a melting resonance where boundaries between the pluck and melody intermingle on the verge of a velvety string, like the body of a woman touched by love ... fingers fall and fondle them, then with the edge of the sharp plectrum, embrace, wound and devour them."
Ooh er, missus! Now then if you don't know, the oud is an Arabic stringed instrument with 5 pairs of strings and a fat bulging body like a large gourd chopped in half from the top to the bottom. Unlike the electric guitar which is unashamedly male, the curvaceous oud along with the Spanish guitar are seen as very much female in character, to be caressed and stroked in order to coax forth the sweet melodies . . .
I'm currently playing in a band called 'Flamenco Conspiracy' where we use the oud alongside Spanish guitar, so I'm getting into this great instrument in a big way. This track is called "Basma".
12 "Basma" (3.53) by Charbel Rouhana from the album "Doux Zen" (Forward)
And finally before we leave Lebanon here's a track from the younger generation of Lebanese musicians who, like so many young people around the world, are heavily influenced by rap and hip-hop. This is Fareeq Al Atrash from the album of the same name and a track called "Sharqi".
13 "Sharqi" (3.39) by Fareeq Al Atrash from the album "Fareeq Al Atrash" (Forward)
- - - - - - - - - - - - - - - - - - - - - - - - - - - - - - - - - - - - - - - - - -

Don't forget you're listening to Glyn Phillips and WorldBeatUK, right here on Rhubarb Radio, transmitting from the Custard Factory in Digbeth, Birmingham all over the world. Join me every Wednesday between 7pm and 9pm UK time for 2 hours of the best in world music from the four corners of the globe - yes, I know it's technically impossible, but it makes for a good phrase doesn't it . . . !
OK, Imagine we're going whizzing over the Med, over the Atlantic Ocean, over the Amazon Jungle and up the Andes, higher and higher, above the clouds to the Bolivian altiplano where we will find the Aymara people from the lands around Lake Titicaca.
This next track is not a recent one, there's no re-issue, no tour, no normal reason for it to appear on radio, apart from the fact that I rather like it and I think you might too. Going back in the 80s and early 90s you might have heard this sort of music a lot more, but (like East European polyphonic choirs) it seems to have gone our of fashion. No matter, I don't give a stuff about fashion.
The group is called Awatiñas and this track is from their album "El Inka Atahuayllpa" (named after the most famous of the Inca kings). The sub-title to the album is the catchily named Aymara phrase: "Wiñaypachjakapxañanakasakipunirakiwa" (try saying that after 3 bowls of chicha!), which translates as 'we will live forever'; I knew that Aymara phrasebook would come in useful somewhere!
There are many different indigenous rhythms and music forms in Bolivia, let alone South America and this one is a 'saya', which is often associated with Bolivian carnavales and in particular the Caporal dance. I've seen this danced in the streets of La Paz - the highest capital in the world - at the Festival of Gran Poder and it's quite a sight! This track is set in the coca-growing regions of Las Yungas on the side of the Andes where they drop down towards the Amazon jungle and it's called "En Los Cocales".
(1) 14 "En Los Cocales" (3.24) by Awatiñas from the album "El Inka Atahuayllpa"
Now, latin americans are world-famous for throwing carnivals and fiestas, aren't they? But this is how we do it in England. And as yesterday was the Summer Solstice, the longest day in the year (yes, check it out!) I'll leave you with the idiosyncratic Professor Elemental as he takes a little walk around the vicar's lawn and prepares for the annual village fete. No, please, this is no laughing matter, in fact: It's a "Fete Worse Than Death"!
(2) 15 "Fete Worse Than Death" (2.18) by Professor Elemental from the album "More Tea?"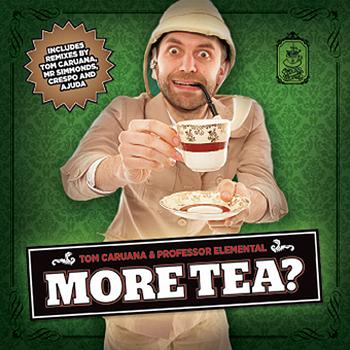 I say, wouldn't catch those damned Frenchies putting on something so quintessentially English, What?! No, they'd probably mix it up in a gypsy-stylee with a little bit of Arab funny business, if you'll pardon my French . . .
.
.
.
.
.
.
(3) 16 "Kriss Romani" (4.32) by Swing Gadje from album "Rough Guide to Gypsy Swing" (Rough Guide)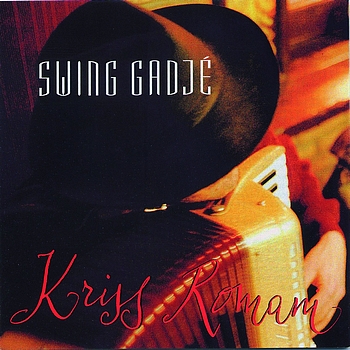 That was a track called "Kriss Romani" by the band Swing Gadje from the compilation album "Rough Guide to Gypsy Swing" (Rough Guide label). And let's keep with the gypsy mood - but this time moving north from France to Belgium and the Antwerp Gypsy Ska Orchestra this is called "Duj Sandala".
(4) 17 "Duj Sandala" (3.51) by Antwerp Gypsy Ska Orchestra
Going North again, but just a short distance to Amsterdam where we'll find the Ot Azoj Klezmer Band and their Molvanian rendition of "Disco Katala".
(5) 18 "Disco Katala" (4.20) by Ot Azoy Klezmer Band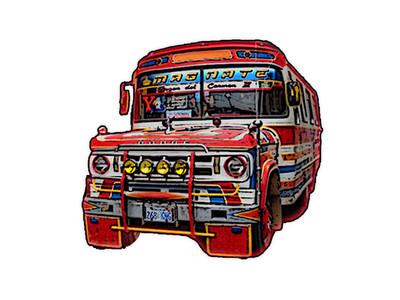 Nah, I aint finished with the whole gypsy-cum-klezmer-cum balkan thing yet! And I think it's time to chuck in a little cumbia seasoning too. This is the band La Tirana Caravana and the Add On De Bass remix of "Fanfarri Cumbia".
(6) 19 "Fanfarri Cumbia" (3.17) by La Tirana Caravana (Add on de Bass remix)
Now then 30 years ago this week back in 1981, a tune was released by a Coventry band that almost more than any other caught the zeitgeist of the time. A harsh, rightwing Conservative Government, massive unemployment, stagnant economy, discontent, anger, violence, poverty and the breakdown of society whilst a certain grocer's daughter told us "There is no such thing as Society".

Businesses were going under, shopfronts were all boarded up, inequality was rife, racial tensions were at breaking point, the inner cities were rioting, and everything seemed bleak. The band was The Specials. And the song?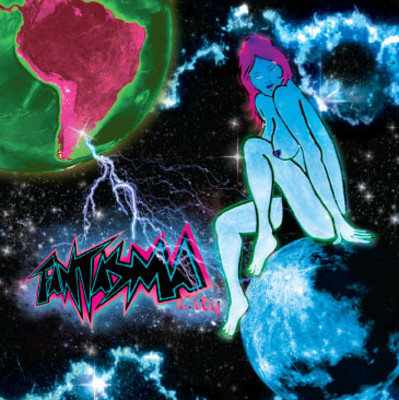 The spectral, haunting "Ghost Town". In recognition of an iconic piece of music and social history - I give you a remix; this is an Argentine re-imagining of "Ghost Town" by the nu-cumbia pioneers "Fantasma":
(7) 20 "Ghost Town" (3.23) by Fantasma from the album "Cabeza! 006"
And from some nu-latin music to some nu-flamenco. From Spain the wonderful Canteca de Macao and a tune from their "Camino de la Vida Entera" album (Warner Music Spain) called "Backstage".
(8) 21 "Backstage" (3.38) by Canteca de Macao from the album "Camino de la Vida Entera" (Warner Music Spain)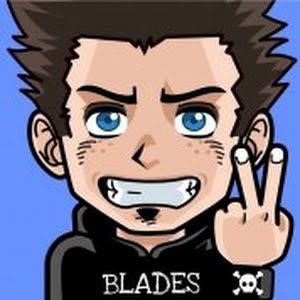 OK, nearly at the end of the show now, so let's have some fun! From one of my favourite remixers around (all the way over in Adelaide, Australia) this is Matty Blades's re-working of Ray Charles's "I Got a Woman".
(9) 22 "I Got A Woman" (2.36) by Ray Charles (Matty Blades remix)
.
[Shout outs and thankyous and reminders - see separate sheet with events listings]:
From 'I got a woman' to a track called "La Mujer Latina" - the latin woman - ¡Ay, que bellas que son! Pues si eres una latina, esto es para ti mujer!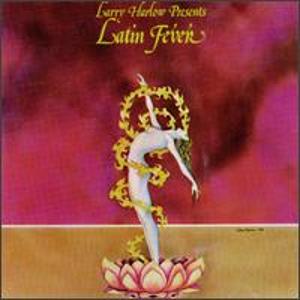 From the compilation album "Salsa Selecta: a taste of Nu-Yorican Latin Flavours" on the Nascente label, this is 6 minutes and 15 seconds of pure joy. Just flow with this tune by the 14-piece all-female band, Latin Fever, produced by Larry Harlow of Fania, as it goes from rumba to latin-rock to samba to salsa before ending in a full-on descarga-style work out on timbales. I love it! Enjoy, mi gente, goza, goza!
(10) 23 "La Mujer Latina" (6.14) by Latin Fever from the album "Salsa Selecta: a taste of Nu-Yorican Latin Flavours" (Nascente)
1