WorldBeatUK (22nd Show) - Broadcast Notes (27/7/11)
Tagged with: WorldBeatUK Glyn Phillips Daniel Nebiat Mohammed Diaby Yves Lambert Toy Hearts Mabon 9bach Bombino Joe Arroyo Dominguinhos Criolina Ze Paulo Alexandre Lima Big Landin Sexto Sentido Goldmaster Allstars Easy Star DLG Sabbo Ophex 4centers Z-Funkster DJ Lucio
WBUK22 (27/7/11) - SHOWNOTES
1 Intro-Mat 1:47 Matchatcha Nyekesse (Aimer La Danse)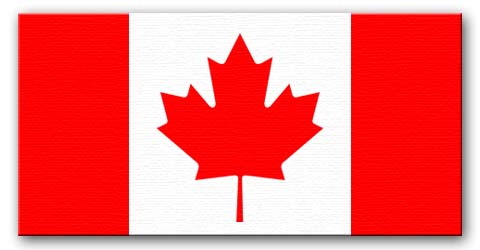 Welcome to the show! Over the next couple of hours I've got lots of lovely tunes coming up on the show this evening with a few particular focusses.
We check out the New Canadians - mostly of African origin - as well as some Quebecois folk from French-speaking Eastern Canada.
We keep folky with music from Wales and the UK, check out a few more Womad acts and bring some Brazilian warmth and sunshine to our changeable British Summer.
Finally WorldBeatUK takes a fresh look at the Fab Four (yes, that Fab Four!) reinterpreted in a plethora of styles and we end with a welter of remixes, refixes and general mashups - with a few surprises thrown in for good measure - so make sure you stick around till the end of the show.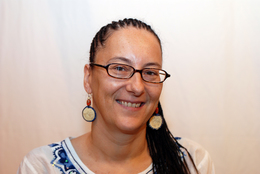 So, let's start at the top and go to Canada. Forget Mounties and Lumberjacks, the New Canadians are a disparate bunch from all over the world, including latinos, Punjabis and Africans.
Whilst out at the Womex exhibition last year in Copenhagen I met up with a fascinating woman called Nadine McNulty who is both radio DJ in Toronto (for CIUT FM) and a promoter of African music. She pointed me in the direction of some of Canada's new residents and their music.
I've played a few over the past few weeks including Cheka Katenen Dioubate and Saa Andrew Gbongbor, but I'm going to showcase a few more this week from East Africa, West Africa and Southern Africa.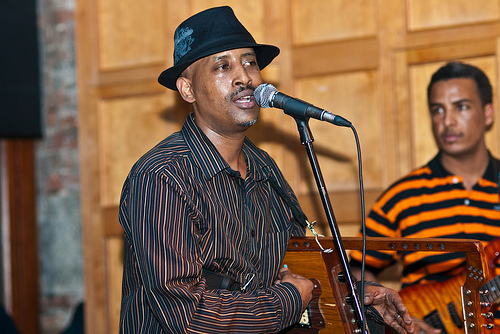 First off is an artist described as "Toronto's Krar Star", Daniel Nebiat. Now, the krar is an East African instrument best described as a 5 or 6 string lyre, that is: a small hand-held harp.
Daniel Nebiat is originally from Eritrea that small country that lies along the coast of the Red Sea near the Horn of Africa and which only regained its independence from Ethiopia in 1993 after a 30 year war.
Nebiat describes his music as a mix of Eritrean Country and New Country - but don't be thinking stetsons, cowboy boots and Hawaian slide guitars! The music mostly features traditional grooves in 6/8 time and is sung in Tigrinya, with support from the Sudanese Waleed Abdulhameed on bass amongst other things.
Nebiat fancied being a musician and originally took up playing the krar at age 12 when he saved up enough money through singing to buy one - his mother had other ideas however and chopped up his harp for firewood! He had to wait until he moved to Addis in Ethiopia when he was 17 before he could properly take it up again eventually ending up in Kenya for a couple of years before emigrating to Canada in 1996. This is the title track from his 2008 debut LP and it's called "Hakimey":
2 "Hakimey" 7:32 Daniel Nebiat "Hakimey"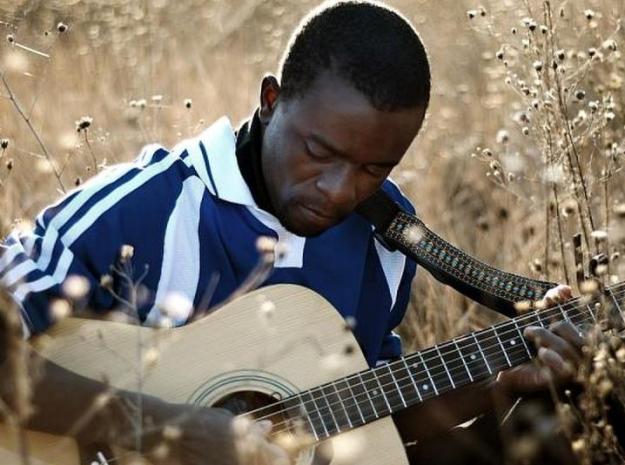 Another African emigrant was guitarist, singer and composer Tichaona Daniel Maredza who only arrived in Toronto in 2008 from his native Zimbabwe.
As his publicity has it: "swooping down from the vast Zimbabwean plains … a guitar in one hand, a drum in the other and an mbira in his teeth".
By December 2009 he'd formed a group the Tich Maredza Band with another Zimbabwean, two US ex-pats and a Colombian percussionist and hit the Toronto circuit hard with polyrhythmic grooves sung in Shona and English. This next track is called "Gadziriga"
3 "Gadziriga" 6:17 Tich Maredza Group - Zimbabwean-Canadian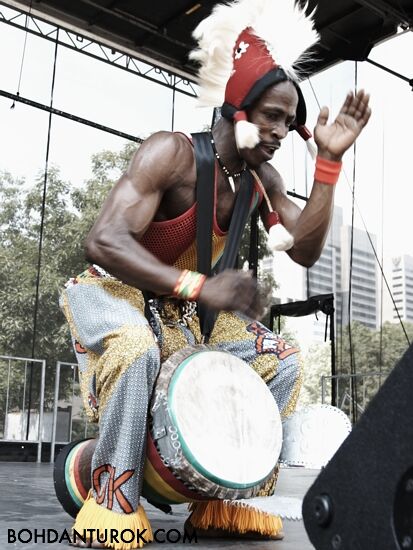 This is the last of my New Canadians now - originally from Guinea in West Africa, the djembe drummer Mohammed Diaby started off at age seven and has had a full career since the age of fifteen as lead drummer with various dance groups and dance ensembles. The track I'm going to play here is from his 2007 album "Ala Na Na" (ie God Is Here) and is called "Yamama", Yamama being a mask dance from the Samou region of Guinea utilising a rhythm of the Mandenyi people.
4 "Yamama" 3:08 Mohammed Diaby "Ala Na Na" Africa (Guinea)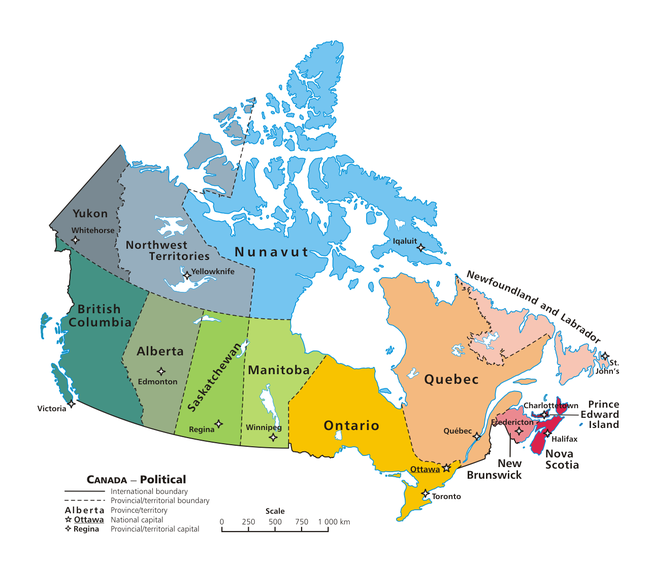 OK, from Canadian African music to French Canadian music. Canada is almost two countries in one: the majority English speaking part and the Eastern French-speaking Province of Quebec whose inhabitants (les Quebecois) hold passionately onto their French language and francophile culture. And from that Francophone area we derive the next act.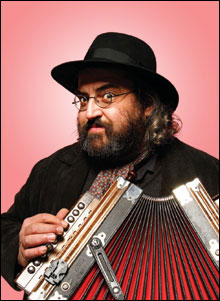 The accordionist Yves Lambert is almost a living legend in Quebecois folk music both solo and for his 26 tenure with the cult band La Bottine Souriante and since 2004 with the Bebert Orchestra. However the track I'm going to play is from his Trio Yves Lambert which utilises just two other members of the Bebert Orchestra: Guitarist Olivier Rondeau and the fiddler and mandolin-player, Tommy Gauthier. This is a foot-stomping folk-tune called "Le Pere Tanasse".
5 "Le Pere Tanasse" 3:20 Trio Yves Lambert avec Rondeau & Gauthier Quebecois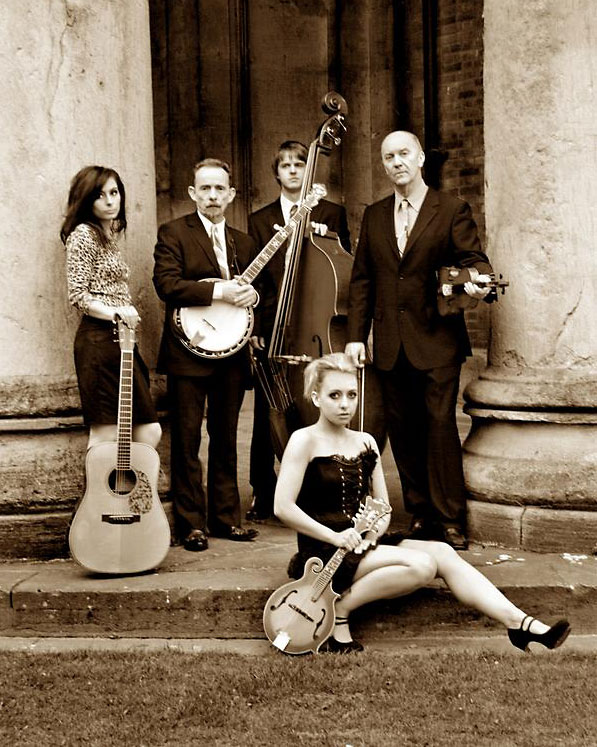 We're going to segue from Canadian Folk to British Bluegrass! And in this case Birmingham's very own acoustic bluegrass family the Johnsons, aka The Toy Hearts: Dad Stewart Johnson on dobro and banjo and his two daughters (now fronting the band), Sophia (on flatpicking guitar and vocals) and Hannah (lead vocals and mandolin).
The Toy Hearts have been gaining a lot of critical acclaim recently including from the 'new rockabilly Queen' Imelda May and legendary broadcaster 'Whispering' Bob Harris amongst others.
This is a single they released in October last year and it's called "Femme Fatale". Catch them while you can . . .
6 "Femme Fatale" (Radio Edit) 3:13 "The Toy Hearts" - Bluegrass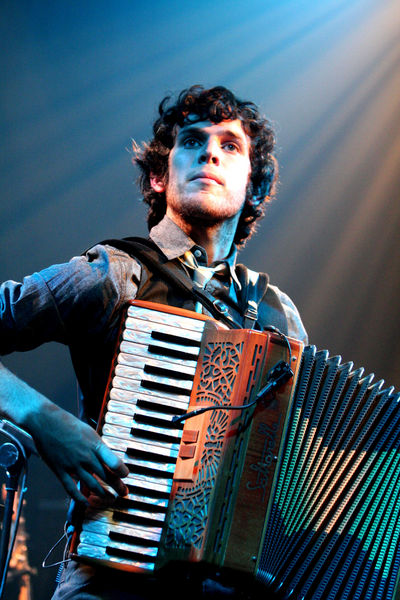 Staying in the UK we're going over now to the Inter-Celtic folk band Mabon (who - as the newly reformed 'Jamie Smith's Mabon') will be playing live at Womad this weekend at the Radio 3 Stage - check 'em out if you're going).
So here's a track from the original Mabon line-up taken from their award-winning 2010 Live album "Live at the Grand Pavilion" (on the Easy On The Records label).
This is one's called "Fiddlers Despair"! (even though there's nary a fiddle to be heard - and it features Jamie's Smith's accordion). Either way, it's guaranteed to get you bouncing up an down in your seat!
7 "Fiddlers Despair" (Live) 3:45 Mabon "Live At The Grand Pavillion" (Easy On The Records, 2010)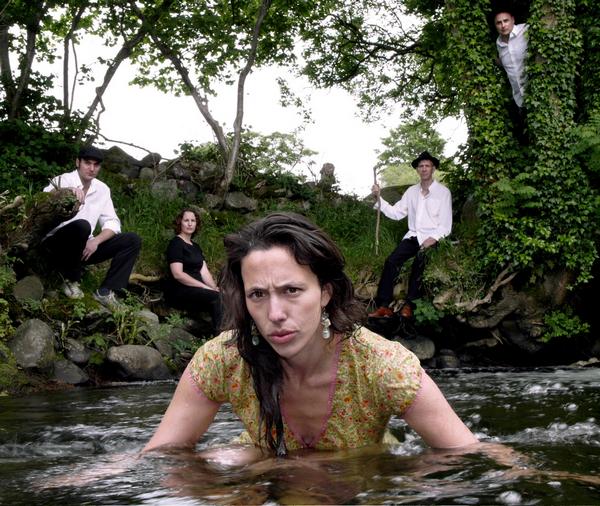 Sticking with the Welsh Womad connection this is a less traditional take on Welshness and Celtic identity.
The band are called 9bach - but I'm not sure whether that should be pronounced as 9bach (with an English 9) or Nawbach ('now-bach') with a Welsh pronunciation of the number 9.
Anyway, their music has been described as Portishead meets early Fairport Convention, acid folk, 'dungeon dark psych-folk', folktronica and even 'pastoral yet sinister' and 'attractive yet disturbing'. Hmmm. You can make up your own minds on this one.
They sing in Welsh (or should I say Cymraeg) and usually feature the voice of Lisa Jen. This track is from their 2009 album "Gwymon" and is entitled "Bythyn fy Nain" which translates as "Bythyn, my Grandmother". 9bach/NawBach will be performing at Womad in Charlton Park this weekend and if you miss them they'll also be appearing at the Moseley Folk Festival in early September this year.
8 "Bythyn Fy Nain" 4:42 9bach "Gwymon" (2009)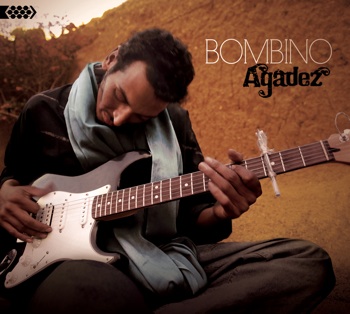 Also at Womad this year is Saharan desert rocker Bombino from Niger - I've played both him and this track before - but it's good enough to play again.
This is from his recent album "Agadez" and is a track called "Tar Hani" (My Love)
9 "Tar Hani (My Love)" 6:31 Bombino "Agadez" Desert Rock (Niger)
Now some of you maybe aware that the great Colombian singer Joe Arroyo passed away yesterday at the age of 55 in Barranquilla after struggling with multiple organ failures.
I've written a full obituary of Joe for the website WorldMusic.co.uk (www.worldmusic.co.uk/joe_arroyo_dies_in_colombia_26711) under the News section - so you can read that for a more in-depth appreciation of his life and work.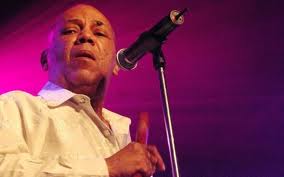 Suffice to say that the latin world and tropical music in general has lost a true original and an amazing artist.
With scores of hits to his name, both with Fruko y sus Tesos and the Latin Brothers as well as his own band La Verdad, Joe wrote the soundtrack to his life.
I can't do him justice here in this short space of time, so I'll let his music speak for him: one of the greatest salsa tracks of all time on almost every level, this is the seminal "Rebelión":
10 "Rebelión" 6.12 Joe Arroyo y la Verdad "Rebellion" (World Circuit 1989)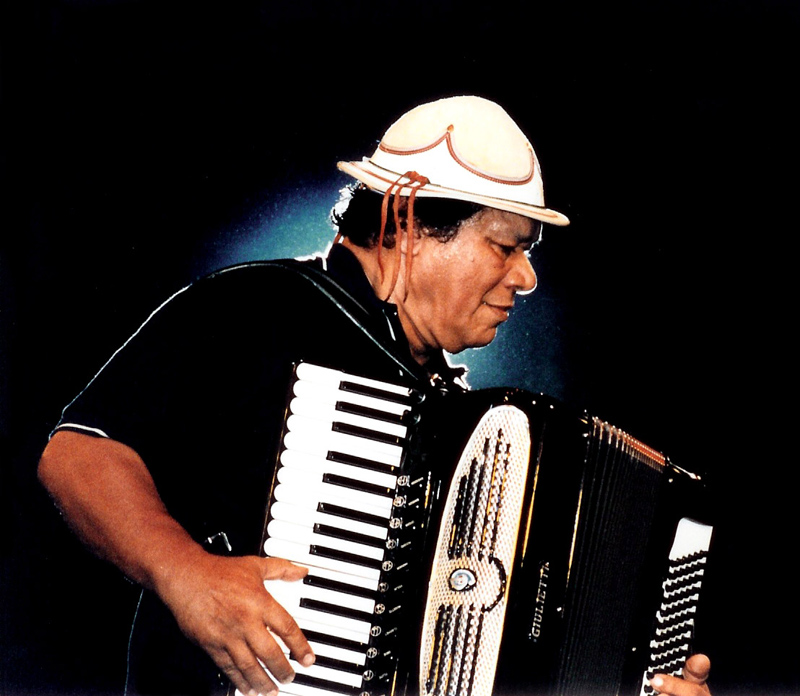 RIP Joe Arroyo who died yesterday.
Let's stay in latin america for the next few tracks, but this time we'll head south to the vast country of Brazil. We might not be getting all the sun and warmth we think we deserve in this country, but just close your eyes, listen to this music and you can almost feel that tropical tingle on your skin!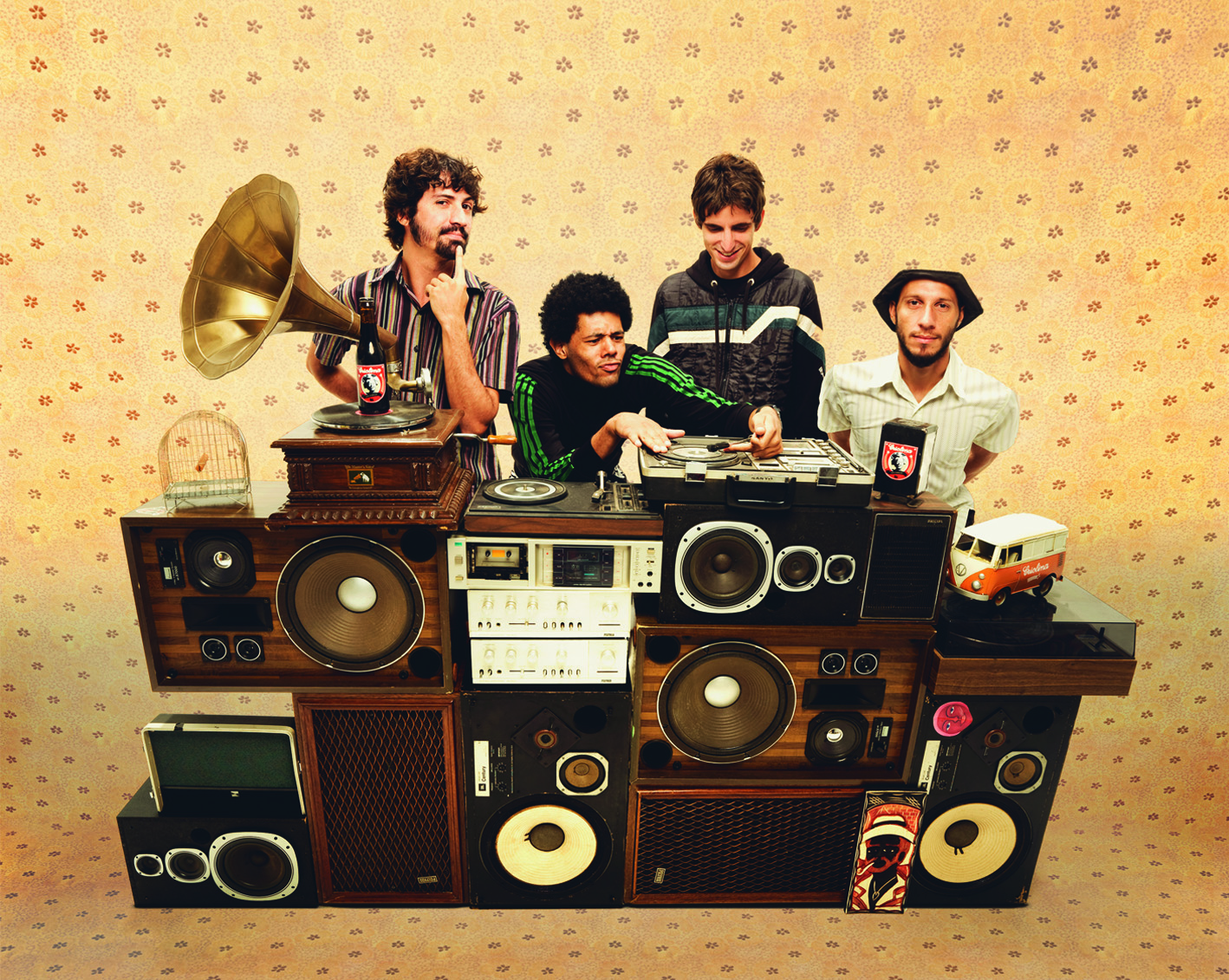 This is the Criolina re-edit of Dominguinhos's forro entitled "Toque de Pife Sem o Brasil":
11 "Toque de Pife Sem o Brasi"l 2:49 Dominguinhos (Criolina re-edit) Forro
--- [CONTINUOUS]---
12 "Batom Vermelho" 2:58 Ze Paulo "Rough Guide to the Music of Brazil" Samba
[CHANGE THE CD!]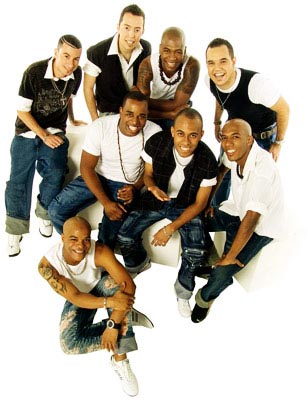 Don't forget you're tuned into Rhubarb Radio and listening to WorldBeatUK with me Glyn Phillips, your host for two hours of fantastic music from around the world.
You can hear WorldBeatUK every Wednesday between 7pm and 9pm (UK time) by logging onto www.rhubarbradio.com and I'll bring you my own eclectic selection of old hits, new releases and ones that got away!
I'm going to carry on now with the Brazilian summer feel and this lovely, lilting live offering of samba pagode from the band Turma do Pagode and a track called "Greve de Amor":

(1) 13 "Greve de Amor" 2:31 Turma do Pagode "Turma do Pagode" Samba
--- [CONTINUOUS]---
(2) 14 "Sunshine (Simples Cançao)" (3:05) by Alexandre Lima E Radio Experienza from "Meu Apartamento É Pequeno Mas Tenho O Lado De Fora Para Andar"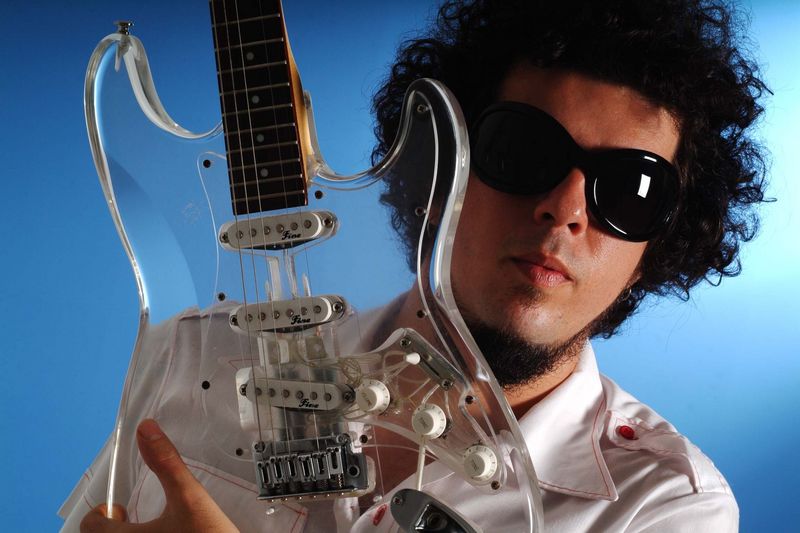 You just heard the a track called "Sunshine (Simples Canção)" by the Brazilian Alexandre Lima e Radio Experienza from his rather awkward but intriguingly entitled album "Meu Apartamento É Pequeno Mas Tenho O Lado De Fora Para Andar" (which translates as 'My apartment is small, but I have the outside bit to walk around in'!).
Ok, let's leave Brazil now and head into a section of the show that I've been planning for a few months now - gradually building a library of tunes I can use in it. This is all about the Fab Four! Yep, that Fab Four - Los Beatles - The Beatles.
Yes, you might well ask, what are they doing in a world music show? Isn't that stretching the boundaries a bit? But folks, this is ME we're talking about! You don't think I'm going to give you the originals do you? No, no, no! Tish, tish! I've lined up half a dozen different versions and mashups that might have you either applauding or wincing in turn. I've no idea. But I like them!
First up we go to Venezuela and one of their great ska bands (yes, Venezuela does have great ska bands!!).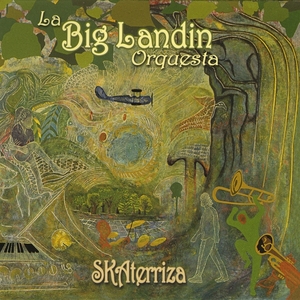 This is La Big Landin Orquesta and from their album "SKAterriza" an early Beatles tune called "I Should Have Known Better".
(3) 15 "I Should Have Known Better" 3:47 La Big Landin Orquesta "SKAterriza" Ska Venezolano
Yeah, ha ha! Well I liked it: "I Should Have Known Better" performed by Venezuela's Big Landin Orchestra.
Incidentally when that was released by the Beatles it became a Number 1 in Norway in 1964.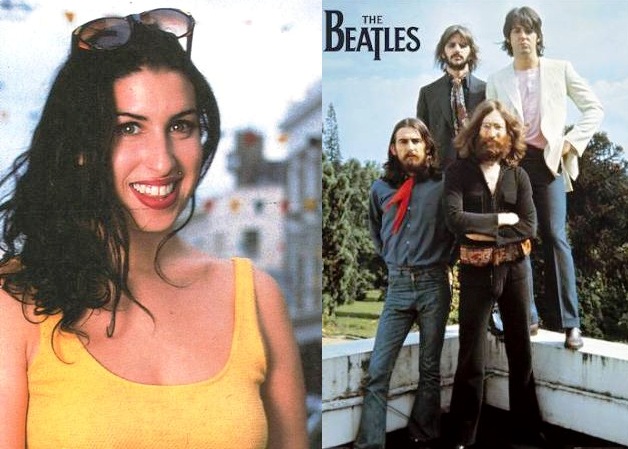 Now inevitably this leads me onto the appalling murders in Norway last week. We can only imagine the horror of such events. It still seems unreal. Just like the States after 9/11, Norway is in a state of shock and fear. And this is the time for people to reach out to others.
This might seem hard to believe, but I'd already programmed this next track into my show the week before the news came out about Oslo and Utoeya and also about the death of Amy Winehouse. So please don't think I'm cashing in with this one - it's pure coincidence but I think a very valid contribution to the show.
As I said above this is a time to come together, look for commonality amongst each other not differences. It's a mash-up by the Brazilian DJ Lucio K and it brings together Amy Winehouse and the Beatles. This is "Come Together Good":
(4) 16 "Come Together Good (DJ LK MASHUP") (4:12) "Beatles vs Amy Winehouse - DJ LK Mashup" Rock/RnB Mashup
--- [CONTINUOUS]---
(5) 17 "Eleanor Rigby (4Centers Remixxxxx)" (3:53) Beatles - Rockstep Mashup
Well there you had a dubstep version of The Beatles' "Eleanor Rigby" remixed by 4Centers. A timely reminder to care for the distressed, mentally ill and lonely.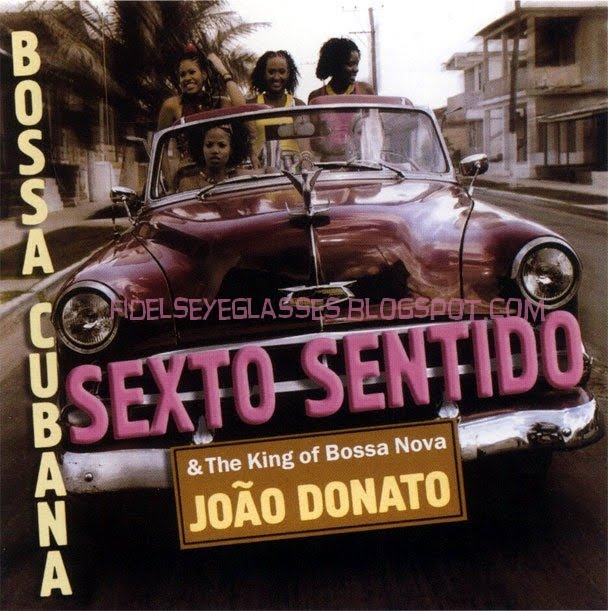 From a song of sadness and loneliness and neglect, to one of love and beauty - "Michelle" - and especially this treatment of it by Sexto Sentido.
Anyone that's heard me play any music by these four Cuban women will have heard me wax lyrical about them. I just love them.
And this tune if ever there was, is a balm for the soul. It's as if honey was made into music.
From their second album "Bossa Cubana" this is Sexto Sentido and "Michelle"
(6) 18 "Michelle" (5:52) Sexto Sentido "Bossa Cubana" Latin
Was that not just perfection on a plate? I defy any vocal group to do better! Aaaaaah!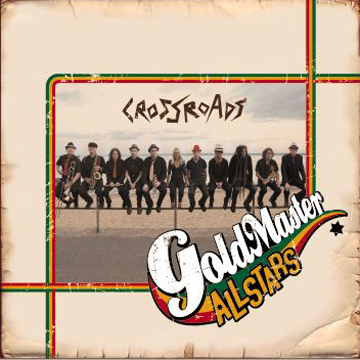 OK, sticking with The Beatles theme still for another couple of numbers this is another tune I love and a version which I think equals the original.
From Southend on Sea this is the UK's very own Goldmaster All Stars - a wonderful reggae and ska band - and their reggae version of "Don't Let Me Down" from their album "Crossroads":
(7) 19 "Don't Let Me Down" (3:48) Goldmaster Allstars "Crossroads" Reggae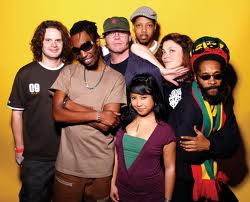 Wasn't that good? Final one now in The Beatles themed section of the show.
This is a band I played last week for Lucy, the Easy Stars All Stars but this time featuring Luciano on vocals.
Here's something that we could all do with: a little help from our friends . . .
(8) 20 "With A Little Help From My Friends" (3:13) Easy Star All-Stars Feat. Luciano "Easy Star's Lonely Hearts Dub Band" Reggae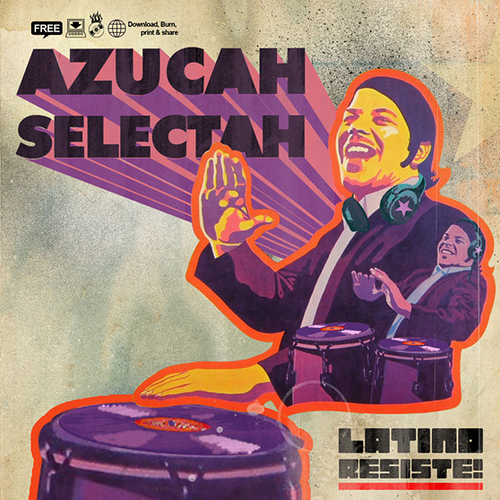 Change of pace now and three remixes in the styles of Latin Funk, Baile Funk and Reggae.
First one is a tune that was well known to any salsero in this country at least who was around in the 90s.
Originally made famous by Juan Luis Guerra and later covered by other artists (including this version here which is from a Venezuelan band - but I don't know which one I'm afraid) and here given a hard-edged latin funk remix by Z-Funkster this is going out to all ex-members of the 90s Brummie latin dance outfit Caramba - "Woman del Callao"
(9) 21 "Woman del Callao" (4:16) Z-Funkster "Azucah Selectah" Latin - Funk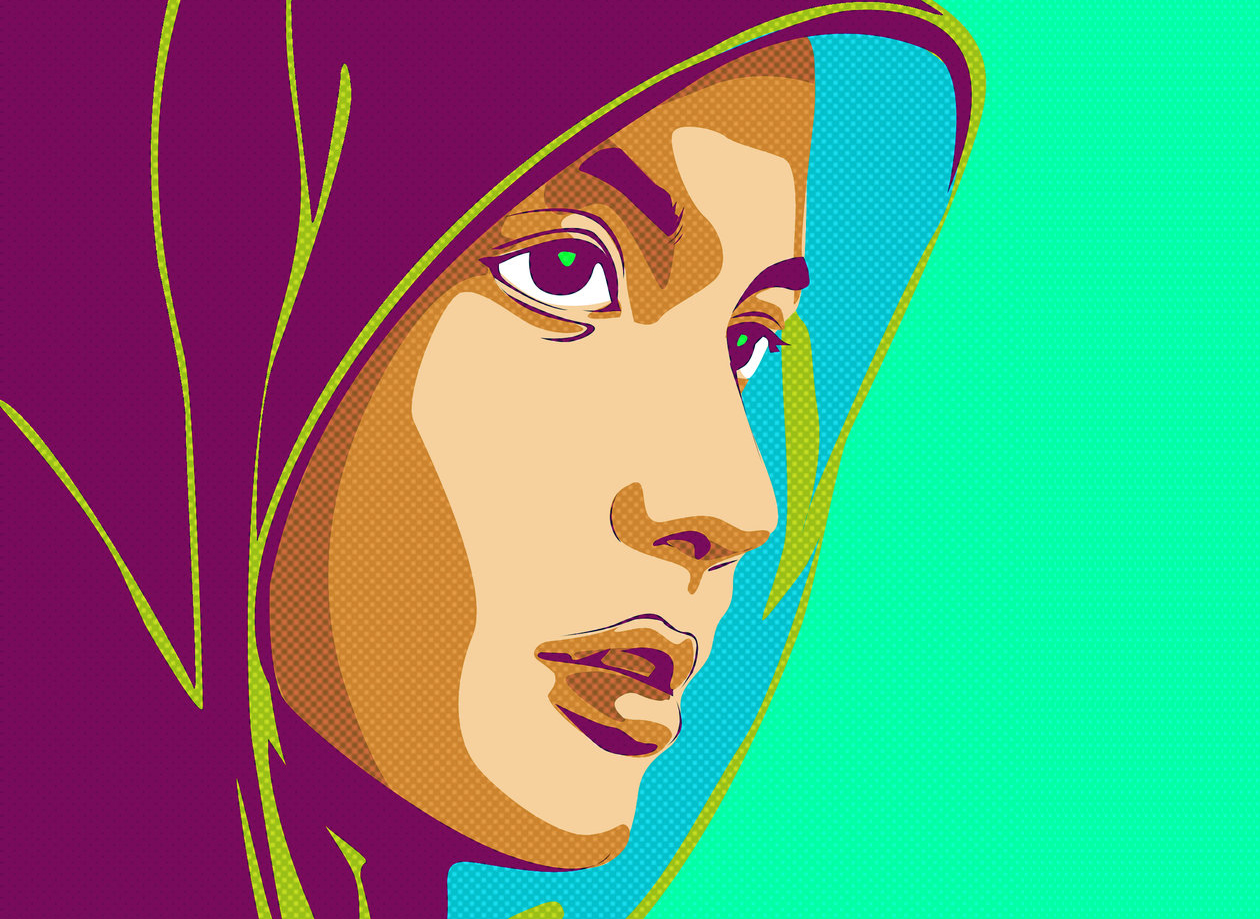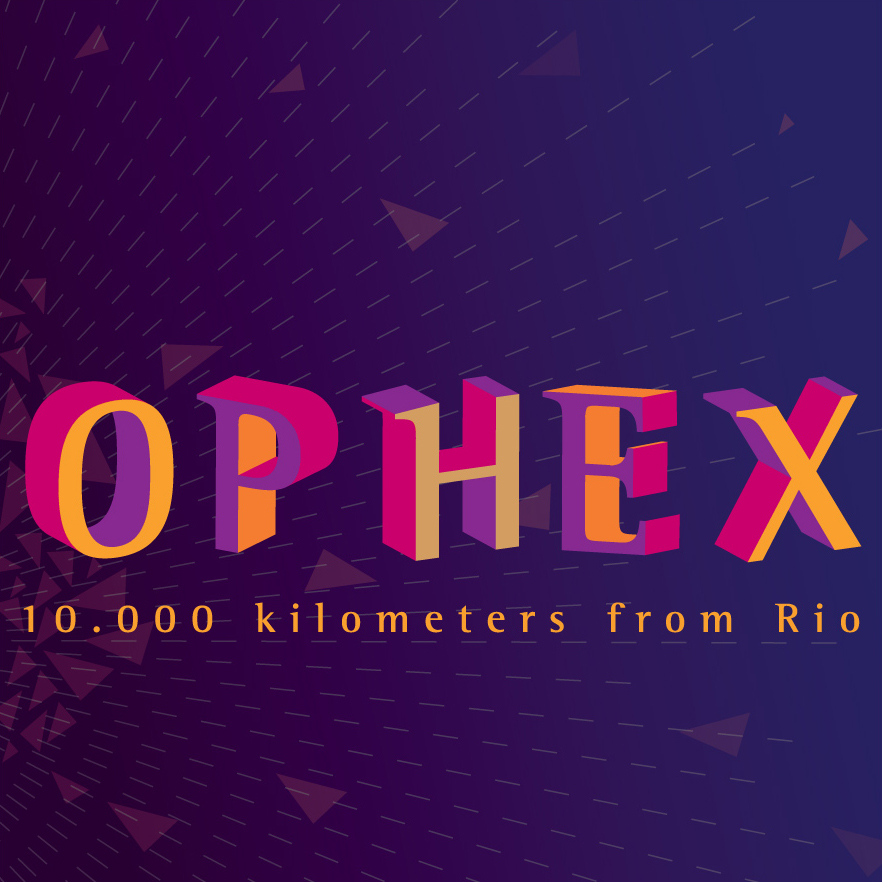 Let's rack it up a gear again.
All the way from Vilnius, Lithuania in the Baltic come the 21 year old remixer Karolis Rimkus aka Ophex.
This is a piece of what is I suppose Lithuanian folk put through Ophex's kitchen blender and inspired by baile funk from the favelas of Brazil. It's certainly different!
(10) 22 "Valkininkai" (2:54) Ophex "10.000 Kilometers From Rio" Baile Funk
Time for goodbyes now:
[Shout outs, reminders and thank yous, etc]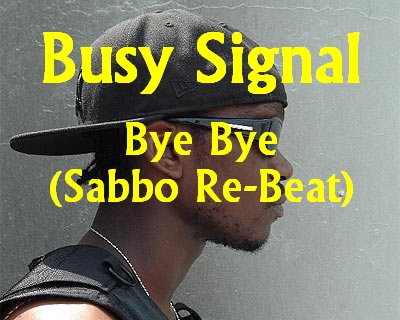 This is a remix by Sabbo of the Everley Brothers hit "Bye Bye Love" mashed up with lyrics from Busy Signal.
So what more can I say but "Bye Bye":
(11) 23 "Bye Bye (Sabbo beat-up)" (3:17) Busy Signal (Sabbo remix) Reggae
Just enough time hopefully to squeeze this one in. DLG and a lovely bachata called "Eres Mi Vida".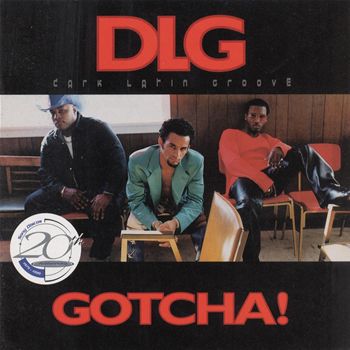 (12) 24 "Eres Mi Vida" (4:52) DLG "Gotcha"
WorldBeatUK (13th Show) - Broadcast Notes (25/5/11)
Tagged with: WorldBeatUK Glyn Phillips Rhubarb Vampisoul Chico Trujillo La Big Landin Palmeras Kanibales Hamilton Loomis Roger Innis Jamie Little Sondorgo Lena Kovacevic Joanne Vance Sexto Sentido Olufemi Hijaz Va Fan Fahre Zephyrus Ieye Yeska Gypsy Sound System Strut
WBUK13 (25/5/11) Show Notes
1 "Intro-Mat" (1:47) - Matchatcha - 'Nyekesse' (Melodie)
You're tuned into Rhubarb Radio, I'm Glyn Phillips, and you're listening to WorldBeatUK - two hours of the best world music from around the globe!
On the show tonight - for your delectation and delight - I've got music from Cuba, Texas, Serbia, Nigeria, Belgium, South Africa, Ecuador, Hungary, Jamaica, Ghana, South Africa, Iran, California and Poland.
But we're kicking off tonight with a couple of tracks from some re-issue compilation albums that I've been featuring over the last couple of weeks. The first track is from the album "Highlife Times Vol 2" which features Highlife music from Ghana and Nigeria from the 1950s and 1960s. It's a compilation on the Spanish Vampisoul label and this track is a fusion of Highlife and Charanga by the band the Ramblers International, it's called "Muntie".
2 "Muntie" (5:21) - The Ramblers International - 'Highlife Times Vol 2' (Vampisoul)
Same vein, but this one's from the album 'Nigeria 70: Sweet Times, Afro-Funk, Highlife & Juju from 1970s Lagos' on the Strut Records label and this is Ali Chunkwumah and his Peace Makers International and a number entitled "Henrietta".
3 "Henrietta" (4:40) - Ali Chunkwumah & His Peace Makers International - 'Nigeria 70: Sweet Times' (Strut)
Well you don't have to go to Nigeria or Ghana to hear some good highlife or afrobeat because Holland's very own Mdungu have got it going on over here in Europe. This is the title track of their album on the Zimbraz label. Afro What!?
4 "AfroWhat!?" (4:55) - Mdungu - 'Afro What!?' (Zimbraz)
[CONTINUOUS - CONTINUOUS - CONTINUOUS]
5 "Los Luchadores Jump" (4:42) - Los Flamers feat. House of Pain (Le Cumbianche Disco Remix)
That was a little bit of glitch-cumbia from Los Flamers featuring House of Pain called "Los Luchadores Jump" - all about the Mexican wrestling phenomenon known as 'lucha libre' where fat blokes dressed in silly costumes and lycra-covered faces jump around all over each in heavily choreographed performance-fights . . .
Nothing new to those us of brought up on Saturday afternoon British Wrestling during the 1960s and 70s through the likes of Big Daddy, Giant Haystacks, Mick McManus, Catweazle and of course, the Mystery Man himself: Kendo Nagasaki! (or just plain old Peter Thornley to his neighbours!)
Ok sticking with some wonderfully cheesy cumbia now, this is another example of the new wave of cumbia from South America's Southern Cone countries - in this case, Chile's Chico Trujillo - one of the leaders in la cumbia chilombiana and latin ska. This track is from their album "Chico de Oro" (Golden Boy) and a number entitled "Sombrero":
6 "Sombrero" (4:48) - Chico Trujillo - 'Chico de Oro'
Like many people who listen to this programme, I like me ska. Oh yes! I'm not a big fan of the 3rd wave of ska - the sort of million-miles an hour, shouty-punky stuff; I much prefer first wave Jamaican ska - more laid back: sort of Skatalites, Jackie Mittoo, Don Drummond, you know who I'm talking about.
However, there's some great stuff, now coming out of South America, so I offer you a couple of bands from Venezuela. First up from their 2007 album "Skaterriza" is La Big Landin Orquesta and a piece of latin ska based on a very old Brazilian choro tune called "Proezas de Solon":
7 "Proezas De Solon" (4:02) - La Big Landin Orquesta - 'Skaterriza'
[CONTINUOUS - CONTINUOUS - CONTINUOUS]

8 La Culebra (4:02) - Palmeras Kaníbales - 'La Ruta'
So, first up was La Big Landin Orquesta from Venezuela and "Proezas de Solon"; and after that the wonderful Palmeras Kaníbales also from Venezuela, and from their 2006 album "La Ruta" an old Cuban tune called "La Culebra". Wasn't that magnificent! Just the kind of band I'd love to see live.
Talking of which, after last week's show I went up to the Adam and Eve pub right here in Digbeth to see a band on spec that I'd never seen before. I knew the bass player, the highly talented and very funny Roger Innis - who I'd spent the afternoon doing photoshoots with, along with the rest of our new band The Funkawallahs - more of which in weeks to come! - and he'd said he was playing that evening with a blues/funk/rock band and to come along after my show.
And boy, oh boy, was I glad that I did! The band consisted of Roger Innis on bass, Birmingham's own Jamie Little on drums and two Americans - a Mr Strat Doyle on sax and the most excellently named Hamilton Loomis from Texas on guitar, vocals and gob-iron (that's harmonica for those of you who don't come from the Black Country!). Easily, but easily one of the best live bands I have seen in years . . . Easily!
What a night! The band were tighter than a duck's backside - and that's watertight! The sax player could almost have blown up an entire tornado in the pub and Hamilton was just outstanding. Perfect. Just perfect, in everything he did. Half the crowd there were excellent Brummie musicians themselves - enough to form 3 or 4 more bands - a tough crowd under normal circumstances; but this band were just stupidly good!
And it was all free!! Honestly, Brum's a great place for music - you jus' gotta search it out. I won't go on, except to say that this next track is by the aforementioned Hamilton Loomis Band from their album "Live in England" (on Ham-Bone Records). Obviously, as with all live recordings, it is but a pale imitation of the real experience, but it's all I got. This is called "Best Worst Day".
9 Best Worst Day (4:23) - Hamilton Loomis Band - 'Live In England' (Ham-Bone Records)
You're listening to WorldBeatUK right here on Rhubarb Radio, with me Glyn Phillips bringing you 2 hours of great world music every Wednesday evening between 7-9pm UK time.
From Digbeth to Dakar, from Birmingham to Belgium, from England to Ecuador WorldBeatUK brings a whole planet to your ears!
[mention ChatnGo/Facebook, shout-outs etc]
Söndörgo are a group from Hungary and this is taken from the forthcoming album "Tamburising: Lost Music Of The Balkans" on the World Village UK label. The release date for this has recently been confirmed as 27th June 2011 here in the UK on CD and digitally worldwide.
Their trademark instrument is the tambura - not the stringed drone instrument of Indian music - but a small mandolin-like instrument of the Serbian and Croatian communities resident in Hungary. In fact the band's whole sound is distinct from the usual fiddle-led line-up of Hungarian tradition. This track is called "Opa Cupa":
10 Opa Cupa (3:48) - Söndörgõ - 'Tamburising: Lost Music Of The Balkans' (World Village UK)
Yep, the wonderful traditional sound of the balkan tambura and vocals as played by Söndörgö from their album "Tamburising: Lost Music of the Balkans". Well, I'm going to play three rather beautiful contemporary tracks from female singers now.
Staying in the Balkan area, the first one is an artist I played last week, the lovely Serbian singer Lena Kovacevic. Last time I played her singing in Srpksi; but she's also pretty nifty in English too! So this is from her 2009 English language album "Haunt Me" and a jazzy track called "Shine Your Light".
11 "Shine Your Light" (4:18) - Lena Kovacevic - 'Haunt Me'
Lovely! Now, this next artist is the Ecuadorian singer, guitarist and composer Joanne Vance (not to be confused with the English painter of the same name). Yes, I know, it's not the most hispanic sounding of names, but whilst her mother is Ecuadorian born and bred, her father was from North America.
Joanne makes mature jazz-tinged music which I would call pop, except that her songs have a greater depth and resonance than what you would normally expect from that term. You can hear the influences of people such as Ani DiFranco, Tori Amos, Jeff Buckley etc on the one hand and South America's homegrown acoustic rockers such as the Argentinians Luis Alberto Spinetta and Pedro Aznar (both of whom I used to listen to back in the 80s) on the other.
But be under no illusions, this is no throwback or copycat music; Joanne is very much her own boss and this comes over in the confidence of her delivery and the maturity of her compositions. She's a complete modern woman.
Which for me, is a strange thing to come to terms with since, I have to confess, I used to know her when she was just 10 years old (some 20 or so years ago!). Joanne and her sister Carrie and their lovely mother, Cecilia spent a year or so living right here in Birmingham whilst Ceci studied at the University. Jo's mother would come along to the now legendary latin all-nighters at Los Andes where I cut my teeth DJing in the late 80s/early 90s. Happy times indeed.
So I was stunned when after two decades I made contact with Ceci and realised that little Jo (all goofy glasses and braces on her teeth when I knew her) had grown up - and to be a wonderful musician too.
So, I think they are listening to the show right now, out there in one of my favourite cities of the world, Ecuador's capital, Quito - the second highest capital on the planet - way up in the South American Andes. Pues, chicas, Jo, Carrie y Ceci - besos de mi, saludos desde Birmingham y espero vertes un dia de estes!
This track is from her album "Silencios Incómodos" (Uncomfortable Silences) and it's called "Versión Editada":
12 "Versión Editada" (3:42) - Joanne Vance - 'Silencios Incómodos'
[ CHANGE THE CD OVER!! - CHANGE THE CD OVER!! ]
Beautiful! Joanne Vance from Ecuador. You can find out more about Joanne from her website: www.joannevance.net.
And now the third in my trilogy of lush female singers. This time we're going North from Ecuador to the Caribbean and touching down in La Habana, Cuba. And that's where we'll find one of my absolute favourite bands of the moment, the four girl vocal phenomenon that is Sexto Sentido (Sixth Sense in English).
I've played them quite a bit on this radio show and on the one I used to co-present before, and shall continue to do so. Quality is quality and these girls have it by the bucketful. They're currently riding high in Cuba after having had their single "Guajiro" at No 1 in the Cuban charts for 7 weeks - which I also played on my last show.
Just to let you know the music you're hearing is a UK exclusive - I'm the only person to be allowed to broadcast the music from their forthcoming album in this country, after hearing and writing about the band when I met them last year in Copenhagen.
Sexto Sentido are four Cuban singers and multi-instrumentalists, composers, arrangers to boot. Very, very talented ladies indeed. Oh, and beautiful too! You can read my review of their concert at Charlie Scott's Jazz Bar in Copenhagen at www.worldmusic.co.uk/reviews if you want.
In the meantime this is from the soon to be released album "The Way" - which they've produced entirely themselves and is a mixture of lush, complex and sophisticated self-penned English and Spanish songs in a variety of styles. This is a jazzy bossa entitled "En Tu Cuerpo" (In Your Body):
(1) 13 "En Tu Cuerpo" (4:08) - Sexto Sentido - 'The Way'
Sexto Sentido there from Cuba - and definitely more from them in the weeks to come.
OK, let's move on and get some more Highlife dancing music in. This is an old track from West Africa - Ghana's Melody Aces (not to be confused with the Belfast dance band of the same name!) from the album "Stars of West Africa - Highlife Hits" and a lovely lilting track - probably from the 1950s or maybe early 60s - called "Emase Puro O" [ 'émashay puro-oh']:
(2) 14 "Emase Puro O" (2:48) - Melody Aces - 'Stars of West Africa - Highlife Hits'
Now, this next track popped onto my mat a few days ago entirely unsolicited and I thought, 'Ok? Let's see'. And what a pleasant surprise it was. The artist is called Olufemi, originally from Lagos, Nigeria and now operating out of South Africa - a singer, saxophonist and composer - and plays what he calls African South West Fusion. This is Olufemi's debut album; it's called "Just in Newtown" (referring to a part of Johannesburg I think).
It's a good album, with a variety of musical styles - although I'm not yet sure whether that is its strength, or its weakness. It goes from straightahead jazzy soprano sax pieces (which wouldn't sound out of place on a David Sanborn or Kenny G album - or at times even like Brum's own Alvin Davis or Julian Smith aka Joolz Gianni) - right up to soukous-tinged dance pieces and afrobeat-fused workouts. Definitely a pan-african approach to his music.
However, the musicianship is good and there's some very enjoyable tracks on it - including this one, which has a distinctly South African flavour. This is Olufemi and a track called "Thando Lwami":
(3) 15 "Thando Lwami" (4:12) - Olufemi - 'Just In Newtown'
Change of flavour and place on these next few tracks. I've been digging into my Persian music albums recently and came up with these offerings from a sampler entitled "Persia: Ancient Roots of Music". The first piece is called "Agitation" and is by Kazem Davoudian from his album "Pearl".
(4) 16 "Agitation" (2:02) - Kazem Davoudian - 'Pearl'
[CONTINUOUS - CONTINUOUS - CONTINUOUS]
(5) 17 "Blue of Dream" (2:02) - Farivar Kosrhavi - 'Abi-e Ro'ya'
The track you just heard was by the Iranian Farivar Kosrhavi from his album "Abi-e Ro'ya" and translates as "Blue of Dream".
Moving from Iran, but still staying in the Middle East by association is this next piece, by the band Hijaz. This is a six-piece group based in Belgium but consisting of various nationalities and cultural influences. Their music draws upon North Africa, The Mediterranean, India, the Middle East and European jazz traditions and infuses their latest album with a richness and a palette of flavours which allows them to endlessly serve up tantalisingly different musical courses.
This is probably the most jazzy piece I'm playing tonight and features the piano of Greco-Belgian Nico Deman - but for the non-jazzers amongst you, don't let that put you off. It's very accessible still - there's some great oud playing from Moufadhel Adhoum and Indian tabla pitted against kit drums and bass as well. This piece is called "Mr J.P.S." from Hijaz's album "Chemsi" (which means Sun) on the Belgian Zephyrus label.
If you're in London or the South East of England this weekend you can actually see Hijaz live in concert at the Union Chapel, London this Saturday 28th May. This is their debut in the UK and their manager tells me that they're very excited about performing over here.
[ The link for that is here: http://bit.ly/eDOjp5 ]
(6) 18 "Mr J.P.S." (5.31) - Hijaz - 'Chemsi' (Zephyrus)
And also on the Zephyrus label from Ghent in Belgium here's their flagship band Va Fan Fahre and a track from their last album - "Al Wa Debt" - which did really well on the European world music charts last year. It's often been described as 'balkan brass goes Arabic'. Zephyrus have just announced that they are now allowing free downloads of five of the tracks from the album.
[Just go to the following link to download that:
http://www.vafanfahre.be/database/index.php?q=node/23 ]
So here are Belgium's Va Fan Fahre with the Arabic singer Aicha Haskal and a track called "Ya Habibi Taala":
(7) 19 "Ya Habibi Taala" (3:04) - Va Fan Fahre - 'Al Wa' Debt' (Zephyrus)
[CONTINUOUS - CONTINUOUS - CONTINUOUS]
(8) 20 "La Kumbia de Los Peregrinos" (3:52) - Grupo Kual (Le Cumbianche Disco Remake)
Couldn't resist a bit of electro-glitch-cumbia ! That was the Le Cumbianche Disco Remake of Grupo Kual's "La Kumbia de Los Peregrinos" - just to get you all stirred up!
And now a jingle to promote the forthcoming Reggae City 2011 Festival here in Birmingham on Saturday 11 June at the Rainbow - just round the corner from where I'm sitting here in the Custard Factory, Digbeth.
(9) 21 Reggae City Festival Ad Jingle (1:05)
[CONTINUOUS - CONTINUOUS - CONTINUOUS]
(10) 22 "I Know" (3:15) - Ieye - 'Fever Grass' (Shengen Clan)
OK, that was one of my favourite female reggae singers of the moment - Ieye from Jamaica - and a track called "I Know" from her album "Fever Grass" on the Shengen Clan Imprint Label. Lovely stuff.
Quick couple of announcements now: Birmingham's own ska and reggae favourites, the Heels will be performing mid-afternoon at next week's Lord Mayor's Parade on Bank Holiday Monday 30th May - so keep an eye out for them if you like your ska in a Skatalites stylee!
Also the following weekend you can catch the debut of el combo Kilombo - a brand new band formed from members of both the Heels and Flame Of Fervour at the Wagon and Horses in Adderley Street in Digbeth - again just around the corner from the Custard Factory.
That's on Sat 4th June and it's a night called Subvert, featuring also the dub band Relative, DJs Skeleton, Marc Reck (also from Rhubarb Radio), the Jam Jah DJs Robin Giorno and Bongo Damo, as well as Christy, Dodgy Greg and Stalingrad.
And it's all FREE! Yep, not a penny for all that music! Keep an eye out for Kilombo's drummer - he's a right dodgy geezer. I'm sure I've seen and heard him before somewhere . . .
In the meantime, here's one from the Gypsy Sound System's Psio Crew from Poland - a little number from the "Iskra" album - this is "Dobry Gooral":
(11) 23 "Dobry Gooral" (2:51) - Psio Crew - 'Gypsy Sound System - Iskra'
Just got time now for goodbyes etc . . .
[THANK YOUS, SHOUT OUTS, REMINDERS, ETC]
I'm going to leave you with a brilliant latino band from Los Angeles. They are called Yeska (which is a play on the words 'Yes!' and 'Ska' and is also the Chicano slang word for 'weed').
Their music is what you get when you cross jazz with afro-cuban music with ska! Skafrocubanjazz of course! And that's the name of the album that this track, "Skaliente", is from. Don't be fooled by the gentle ska montuno beginning - because about 3 and a half minutes in this bubbling piece of latin ska turns into an absolute monster!!
(12) 24 "Skaliente" (6:32) - Yeska - 'Skafrocubanjazz' (Aztlan)
WorldBeatUK (12th Show) - Broadcast Notes (18/5/11)
Tagged with: WorldBeatUK Glyn Phillips Rhubarb Radio World Music Juanafe Moneyman Julio Sosa JuJu Kim Sinh Tlahoun Gessesse Vampisoul Strut Mdungu Lena Kovacevic Svang Ieye Sexto Sentido Almeida Girl Easy Star Monosonicos Paratiisin Pojat El Hijo de la Cumbia
WBUK12 - SHOW NOTES (18/5/11)
1 Intro-Mat (1:47) Matchatcha from album 'Nyekesse'
Welcome - Coming up . . .
2 La Makinita (3:48) Juanafé - 'La Makinita' (Oveja Negra; 2010) - Cumbia
Chile to Argentina
3 La Mara Tomaza (3:53) El Hijo de la Cumbia - 'Freestyle de Ritmos' - Cumbia Argentina
Staying in Argentina
4 Mano A Mano (3:17) Julio Sosa - 30 Aniversario 1964-1994 - Tango
Still in Argentina . . .
5 Chacarera Del Puestero (2:27) Los Puesteros - Chacarera
Due to technical probs last week … going to replay "Life" - Moneyman - Nigeria 70" album
6 Life (6:17) Moneyman And The Super 5 International - 'Nigeria 70: Sweet Times' (Strut Records) - African (Nigeria)
And from Nigeria to Gambia - or more correctly where Gambia meets the UK. The next band is called JuJu and includes Britain's Justin Adams on electric guitar, bendir and backing vocals) and Gambian Juldeh Camara (on lead vocals, ritti and talking drum - and here I must apologise because last week when I played another track from JuJu I confused the nyatiti which is a harp with the ritti which is the one-string fiddle which Juldeh is an expert on). So this next track is also from their forthcoming album "In Trance" on the Real World Records label and will be released in the UK on the 13th June. This bluesy track is called "Waide Nayde".
7 Waide Nayde (5:09) JuJu (Justin Adams & Juldeh Camara) - 'In Trance' (Real World)
A real treat now - the guitar work of the Vietnamese multi-instrumentalist Kim Sinh, has been the stuff of legend and cult status for a a few years now - but mostly amongst American rock and jazz guitarists, who can't see how this septuagenarian Vietnamese gentleman who has not been brought up on blues seems to be steeped in the Delta sound! The truth is that his music is actually from a traditional vietnamese theatre music called Cai Luong first created in the 1920s.
Kim was born in 1930 in Hanoi, Vietnam and plays all manner of instruments both traditional as well as violin, hawaiian guitar and specially tuned guitars that are reconstructed to use Vietnamese music scales. Enough talk, just listen to this. The track is "Liéu Duong Hoang Thiên Khúc" and it's from the album "Music from Vietnam 4" on Caprice Records. Eat your heart out Jimmy Hendrix!
8 Liéu Duong Hoang Thiên Khúc (4:35) Kim Sinh - 'Music from Vietnam 4' (Caprice Records) - Vietnamese Guitar music
9 Tule Meilla Vaan - Come On Over (3:32) Paratiisin Pojat - 'Paratiisin Pojat' (Poko Records; 2008) - Finn-Mex
Another treat from a forgotten age now as we hear the Ethiopian singer Tlahoun Gessesse who died just over two years ago, being accorded a state funeral attended by tens of thousands. Regarded as one of the most popular of Ethiopia's Golden Age in the 60s, he was known just as 'The Voice'. This is a track called "Sema" (and thanks to Rhubarb Radio's own Soesmix Edan for introducing this to me) and is from the album 'Ethiopiques 3, Golden Years Of Modern Ethiopian Music 1969-75' on the Buda Musique label.
10 Sema (4:19) Tlahoun Gèssèssè - 'Ethiopiques 3, Golden Years Of Modern Ethiopian Music 1969-75' (Buda Musique)
Last week I played you a track from Nottingham's own tropical band, Monosonicos, and here's another from the multicultural, multinational band, which mixes afrobeat and latin rhythms with Spanish lyrics and steelpans etc. Very interesting. This is called "Sin La Luna" (or Without The Moon).
11 Sin La Luna (4:23) Monosonicos - Latin/afrobeat
The next two tracks come off an album I received recently from the excellent Spanish re-issue label Vampisoul. The album's called "Highlife Times Vol 2" and is another one of the recent releases of excellent 1960s and 70s highlife from Ghana and Nigeria which is currently enjoying a renaissance in popularity. The first track I'm going to play is by "Bobby Benson & his Combo" and reminds me of old Jamaican rhythm and blues in a way. This one's called "Taxi Driver"
12 Taxi Driver (3:25) Bobby Benson & his Combo - 'Highlife Times Vol 2' (Vampisoul 129) - Highlife
[CONTINUOUS - CONTINUOUS - CONTINUOUS]
13 Ogiobo (5:43) Sir Victor Uwaifo & his Titibitis of Africa - 'Highlife Times Vol 2' (Vampisoul 129) - Highlife
The last track you heard was also sfrom the album "Highlife Times Vol 2" on the Vampisoul label and was called "Ogiobo" from the wonderfully named Sir Victor Uwaifo & his Titibitis of Africa! Yep, that's what I said.
Sticking with the whole afrocentric groove - here's a modern take on it. From Holland the band is Mdungu and taken from their album "Afro What?!" on the Zimbraz label this is "Boolow Gambia".
14 Boolow Gambia (5:36) Mdungu - 'Afro What?' (Zimbraz/Music & Words MW3035) - Afro
15 S' Mediterana (3:41) Lena Kovacevic - 'Dobar Dan Za Pevanje' - Serbian Jazzy
Balkan Connection
16 Haidukka (4:53) Svang - "Sväng" (Aito Records AICD005; 2004) - balkanesque
Bill Withers tune (Gil Scott Heron also)
17 Mama's Hand (3:50) Ieye - 'Fever Grass' (Shenghen Clan) - Reggae
Jamaica
18 Lucy In The Sky With Diamonds (4:33) Easy Star All-Stars Feat. Frankie Paul - Easy Star's Lonely Hearts Dub Band (Easy Star Records 1018)
also for Lucy
19 Barfly (4:25) Almeida Girl & Descarga - 'Llanita' (KAMOCD1) - Salsa

20 Guajiro (3:22) Sexto Sentido - 'The Way' - RnB Cubana
Sexto Sentido and the succes of "Guajiro" in Cuba: seven weeks at No 1 in Cuba and another 7 weeks at No 3 (just behind Don Omar's Danza Kuduro and Shakira!); the video of this won the Lucas Award (like a Cuban Oscar for videos) and hit international latin american charts too - and that's without being released on an album or available digitally yet! The girls intend to release their third album called "The Way" with this track on, in the summer in Europe. So I'll be playing more from them in the run up to that over the coming weeks.
OK, here's another angle on the Latin scene - the mashup between traditional afro-latin forms such as cumbia with contemporary electronic-driven styles such as dubstep; this is a tune by Tony Camargo entitled "Año Viejo" (the old year) refixed by bootlegumachine into a piece of 'raverton'. Enjoy!
21 Año Viejo (5:44) Tony Camargo (bootlegumachin refix) - Raverton
Thank yous and goodbyes. Announce the Rea River Soul night.
22 Oye El Consejo (3:26) Ibrahim Ferrer - 'Buenos Hermanos' (World Circuit WCD065; 2003) - Son
- - - - - - - - - - - - - - - - - - - - - - - - - - - - - - - - - - - - - - - - - - - - - - - - - - - - - - - - - - - - - - - -

Womex 2010 - Editor's Highlights (pt 2: Sexto Sentido)
Tagged with: Sexto Sentido Cuba Arlety Valdes Yudelkis LaFuente Eliene Castillo Wendy Vizcaino Chucho Valdes Guajiro The Way Bossa Cubana Mi Feeling RnB Soul Jazz Latin Womex Charlie Scotts Melvis Estevez Joao Donato Jorge Baglan Glyn Phillips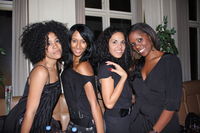 This is the second of my blogs about Womex 10, the World Music Expo, held in Copenhagen, Denmark, last month (Oct 2010). Here are some more of my highlights.
"On the Thursday I came across an all-girl Cuban group, Sexto Sentido, who were promoting their music from one of the Trade Fair stands. Unusually the girls were doing the entire promotion themselves with the aid of a German friend and, unable to secure a slot in the official Womex showcase, he had procured them a last minute offsite showcase gig at Charlie Scott's Jazz Club in the centre of Copenhagen. What was really different about this band was that the girls were at great pains to distance themselves from the stereotypical Cuban touring groups. This was evident not only in what they said, but in their posters and videos which owed more to Destiny's Child, TLC and a whole host of RnB singers than to what Europeans have come to expect of this magic isle.
"The most sublime contemporary soul and RnB, rich harmonies, jazzy licks, funky drums and bass and lyrics delivered perfectly in English as well as Spanish."
Confused, but intrigued, I popped on the headphones they proffered to me and was hit by the most sublime contemporary soul and RnB, rich harmonies, jazzy licks, funky drums and bass and lyrics delivered perfectly in English as well as Spanish. Wow. Not what I expected at all. So, if these girls were turning out Western commercial music (which coincidentally they wrote - lyrics and music - themselves), then what's the point? Why not just listen to the thousands of RnB stars (and wannabe's) out there who already sing this stuff in English? Ahh, but there you have it - not only are these four girls every bit as good as any of the best chart-toppers they have something that their North American neighbours don't have - and that's 'sabor'. There is an innate 'cuban-ness' to their music, a certain 'swing' that's incredibly subtle yet sets their music apart. I wasn't sure whether they even realised it, yet there it was - a warmth and sway that permeates the music and makes it stand out from the 'me too' RnB brigade . . .
"Trust me, these ladies are special. Very special indeed."
Trust me, these ladies are special. Very special indeed. The more I listened, the more I saw just how determined they are to do everything their own way, without reference to what people expect them to do. The music stopped being great soul, great jazz, great RnB, great bossa etc, but just great music. Period. Arlety Valdés, Yudelkis LaFuente, Eliene Castillo and (new girl) Wendy Vizcaíno are a force to be reckoned with. Imagine if Beyoncé, Mary J Blige, Mariah Carey and Alicia Keys were born and raised in Cuba, and had been friends since 13 years old. Because that's basically the story of Sexto Sentido. The four friends (which included their original singer Melvis Estevez) met at one of Havana's elite conservatoires designed to pick up emerging talent from a young age and nurture it no matter the child's background. They formed their band soon after and became unstoppable, receiving numerous awards and being sent by the Government all over the world as well as working with the cream of Cuban musicians such as Chucho Valdés. Melvis recently left and was replaced by the 21 year old Wendy (the other girls are all 28).
"... the ineffably groovy "Guajiro" had been a number one hit in Cuba this summer, making them millions of fans ..."
They can still do more typically Cuban music and told me their latest single, the ineffably groovy "Guajiro" had been a number one hit in Cuba this summer, making them millions of fans and reaching 90% of the population; the spin-off video from that remained high in the video charts for weeks on end too - making even the 'extras' into mini-celebrities!
Their first album, "Bossa Cubana", had a Russian producer and was supported by the Brazilian musician João Donato. It gave them their first hit (title track) and was a mix of international songs (included two intriguing Beatles covers) with their own compositions. The second album "Mi Feeling" was rooted in Cuba's indigenous jazz movement ('fílin') of the 60s and although a niche market, was rated as one of the best jazz CDs in the USA (2008) and is still often played on American jazz radio stations. Sadly though, Sexto Sentido don't own the copyright to these. The Cuban government record company do, as well as certain foreign producers - who bought the rights from Cuba to sell them in the US market. Hence their presence in Copenhagen to promote their own independent production of their third album "The Way" (written completely by them) and to look for opportunities to tour in Europe and take back control of their music.
I was invited to their one and only performance in Copenhagen the next night (Friday 29th October), yet this meant I would miss the vast majority of the other showcases that night over in the Koncerthuset. I 'ummed' and 'aahed' all the next day, but in the end I was too intrigued to see what they would be like live and decided to head over for an hour just to check them out and take some photos.
Charlie Scott's (no relation I think!) Jazz Club is run by an ex-patriate Scot (called Charlie, I suppose!) and is a friendly, atmospheric, upstairs club with a minuscule stage facing the bar (which was barely a yard or so in front!); most of the audience sat to the one side of the stage and the others on the other side of the bar. When I got there and went up the stairs, the door opened almost straight onto the drummer; the band - all brought over from Cuba and using borrowed instruments - consisting of a kit drummer, conguero, saxophonist, keys, bass and electric guitar and completely filled the stage - and that was minus their trumpeter (the amazing Thommy Lowry - Buena Vista & Afro-Cuban Allstars)! I wondered where the four girls were going to stand. The mike stands were placed on the floor since the singers couldn't fit anywhere else. I found myself standing almost face to face with them and was forced to find somewhere else to watch and listen.
"Their backing band alone were incredible! "
The performance was delayed by 20 minutes or so as they all struggled with the PA system and appalling feedback - an object lesson in the difference between the Cuban system they are used to and the capitalist. In Cuba, they earn next to no money at all (and don't own the copyright to their own music, only getting paid a single recording fee) yet at every concert there are highly trained sound engineers and roadies - the girls just have to turn up and start singing. Realising that they were suddenly responsible for having to do their own sound on borrowed equipment (and that Western bands even have to bring their own PA often just to do a gig) was a bit of a jolt it seemed. Still, everybody was patient and professional and it was eventually sorted out and the band went into an instrumental to warm up and set the scene. Believe me, just that first 'throwaway' tune would have been worth going off the beaten track for. Their backing band alone were incredible! I later found out that it wasn't surprising since they were all top musicians in Cuba, the drummer Jorge Baglan coming from NG La Banda and Paulito FG and the award-winning saxophonist Michel Herrera having performed with Winton Marsalis, to name just two.
"Their voices are pitch perfect, smooth as butter, rich as chocolate, and as for the harmonies . . . "
For the next hour Sexto Sentido delivered a set of music that blew the audience away. Their voices are pitch perfect, smooth as butter, rich as chocolate, and the harmonies .. complex, yet somehow natural, instantly comforting, yet constantly surprising. Just when you thought you'd got the measure of them, they explored another angle of the song. I kept wondering if the regulars there had ever heard anything like it. The standard was incredible! In Cuba, the girls have often played in big concert halls and gigs to thousands of people at a time, and yet here they were singing their hearts out to this small yet packed room of musos, jazzers and locals.
"The first set was a masterclass in soul, jazz, RnB, bossa, latin jazz and beyond."
The first set was a masterclass in soul, jazz, RnB, bossa, latin jazz and beyond. I was blown away by their version of The Beatles "Come Together" - I really didn't see that one coming! They said they'd take a five minute break and then be back. I didn't want the music to stop, but quite literally five minutes later, they took to the stage again (other less professional musicians take note!) and then really let rip for the remainder of the night. The second set started to mix in son and rumba and a hip-swinging version of their hit "Guajiro". By this time the standing crowd were dancing in every square inch they could find. Just when you thought it couldn't get any better than this, it did, Eliene throwing back her head, opening her lungs and letting rip like a true Soul Diva. I'd long since abandoned any thoughts of seeing the rest of the showcases that night (apologies to all the amazing bands I missed), but I knew that right at that moment there was nowhere else I'd rather be than standing in front of such consummate musicianship and singing.
"Just when you thought it couldn't get any better than this, it did ..."
So, are they really "world music"? Some other Womex delegates I spoke to were equally impressed by their abilities (besides being singers, songwriters, arrangers and choreographers the girls are all multi-instrumentalists in their own right - planning soon to release an album with every single thing written and performed by them); but these promotors struggled to conceptualise marketing an outfit like them. "So what are they: Salsa or Soul?", they'd say, "If only they'd do one or the other!". I think these delegates missed the point. Sexto Sentido are all of these things and more, much more. Imagine if people had said to Cuban super-group Irakere: "Just stick to doing versions of Guantanamera" . . .
"You see, it's not about "World Music"; it's about World Class Music. And Sexto Sentido are world class."
Who would like the music of Sexto Sentido? The short answer is anybody who likes fabulously sung music. Certainly anybody into jazz, soul, RnB, and all their affiliates would like it; anybody that likes Cuban music or indeed most latin american musics would like it. But their appeal is far wider than that: Pop? Certainly. Cutting edge Dance? Yep? Fusion? Of course. Tropical? Por supuesto! World Music? Undoubtedly. You see, it's not about "World Music"; it's about World Class Music. And Sexto Sentido are world class.
"… these four talented and truly gorgeous women deserve to go all the way."
My belief is that they're only just starting to explore their capabilities musically. They've already collaborated with Norman Cook and Guy Sigsworth on some House and Dance tracks, and are able to truly tackle anything they set their minds to. What I'm interested in is what they'll create themselves as they mature and synthesise their many influences. In a way they could end up with real world music: globally recognisable, yet - I fervently hope - without losing their idiosyncratic Cuban 'sabor'. I hope my 'sixth sense' is correct, because these four talented and - I can't hold back any longer, I just have to say it - truly gorgeous women deserve to go all the way. I hope they find 'the way', without losing their way."
Glyn Phillips
WorldMusic.co.uk
1