WorldBeatUK (24th Show) - Broadcast Notes (17/8/11)
Tagged with: WorldBeatUK Glyn Phillips Makassy Fatoumata Diawara Sona Jobarteh Olefunk Orquestra Arab de Barcelona Folkincats Hurlevent Wesli Gadji-Gadjo Ravid Carles Denia Karamelo Santo Cumba Mela FestiByn DJ Supersonico Criolina Cartagena Soundways WorldMusic.co.uk
WBUK24 (17/8/11) - SHOWNOTES
1 "Intro-Mat" (1:47) by Matchatcha from the album "Nyekesse" (Melodie)
[Welcome. Music from Colombia, The Balkans, Brazil, Argentina, Andalucia, Catalunya, Canada, Mali, Gambia and the UK.]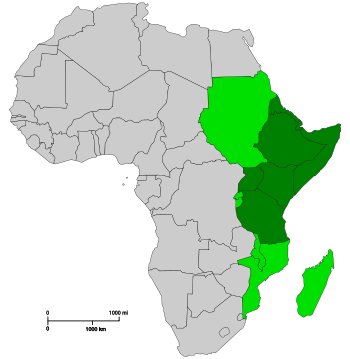 Going to kick off with some music from East Africa from the great Orchestra Makassy.
This was a soukous band that originated in Kampala, Uganda with both Ugandan and Zairean musicians and later was based in Dar-es-Salaam and made up of Tanzanian and Zairean musicians including Kitenzogu "Mzee" Makassy, Mose Se "Fan Fan" Sengo, Tshimanga Assossa and Remmy Ongala.
Signing with Kenyan label AIT in the early 80s they were introduced to Virgin and recorded the album "Agwaya" in Kenya in 1982 - the first time they'd recorded each part individually rather than all at once.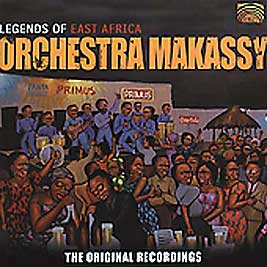 The album went out of print but has since been relicensed to ARC Records and was released in 2005 as "Orchestra Makassy - Legends of East Africa" with two extra never-been-released tracks as well. This one's called "Zimbabwe".
2 "Zimbabwe" (5:00) by Orchestra Makassy from the album "Legends Of East Africa" (ARC)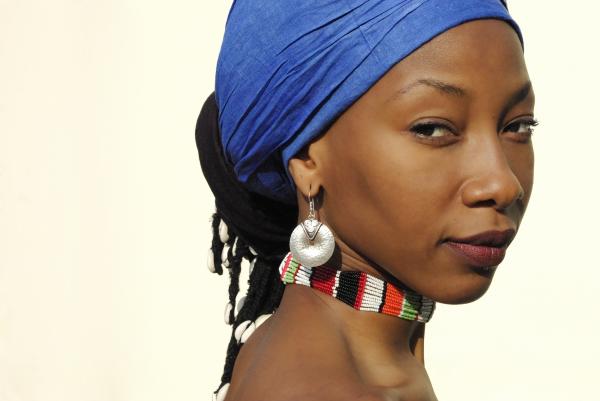 I want to stay with Africa for the next few tracks but cross over to West Africa, to Mali, and this time a preview from a new album about to be released this September on the UKs World Circuit Records.
This is the beautiful Malian actress and singer Fatoumata Diawara, who recently appeared at Womad and a track called "Bakonoba" from her album simply entitled "Fatou".
3 "Bakonoba" (3:16) by Fatoumata Diawara from the album "Fatou" (World Circuit)
I'm going to return to Fatoumata Diawara in a few minutes, but first another lady who's making waves on the seas of African music.
I first got into African music in the late 70s and early 80s and one of the very first artists I became aware of - through the radio show of my hero Alexis Korner was Amadu Bansang Jobarteh the kora player and griot from Gambia. The sound of the kora really resonated with me, although I had no idea what kind of instrument it was - no Google in those days folks!
In the 90s I came across the work of Kora player Toumani Diabate through his work on the Songhai project with Scotland's Danny Thompson and Spain's Ketama and also heard Tunde Jegede play kora to accompany the oldest recorded story in the world - "the Tale of Gilgamesh" as recounted by Storyteller Ben Mandelson. And now here I am listening to a new release from a member of the next generation of kora players.
Why do I tell you all this? Well, I want to give you an idea of the illustrious pedigree of my next artist. Kora players tend to come from one of only 10 great Griot families in West Africa (no matter which particular country or variation of spelling of their family name) and Sona Jobarteh of mixed UK and Gambian heritage can lay claim to one of the greatest. She is the sister of Tunde Jegede of the African Classical Ensemble, the daughter of Sanjally Jobarteh, the cousin of Toumani Diabate (most recently of AfroCubism and Ali Farka Toure fame) and the proud grand-daughter of the great Amadu Bansang Jobarteh. Kora players on the international circuit are few and far between and female ones virtually unheard of.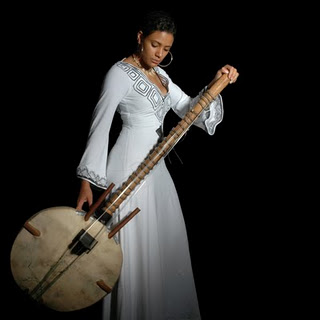 Her new album, "Fasiya" (dedicated to her grandparents Amadu Bansang Jobarteh and Kumbunaa Jobarteh is released this year) is a truly beautiful work with each song featuring contributions from great musicians backing Sona.
She herself plays kora, as well as vocals, acoustic guitar, electric guitar, bass, nkora, udu, calabash, percussion and flute. I think we can safely says she's a multi-instrumentalist.
The album mixes traditional instruments such as djembe, bugarabu, nyanyeru, balafon, sabar, dunduns, udu, Fulani flute, congas etc with drumkit and electric guitars.
The result works really well, Sona obviously feeling very relaxed at the fulcrum of this mix.
The album "Fasiya" (which means 'Heritage') is released by West African Guild Records. This is "Bannaya".
4 "Bannaya" (4:19) by Sona Jobarteh from the album "Fasiya" (West African Guild Records)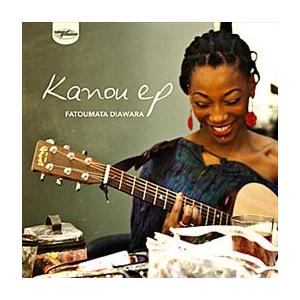 And talking of mixes here's Fatoumata Diawara and a bluesy track called "Clandestin". She's recorded a studio version of this track on her forthcoming album "Fatou" but this is the live version from her 4-track EP "Kanou" released earlier this year as a taster for the album.
5 "Clandestin (live)" (4:16) by Fatoumata Diawara from the EP "Kanou" (World Circuit)
I'm loving me stylistic mixes at the moment so here's one from the Andalucian band OleFunk who - as the name suggests - mix flamenco with music of black origin (whether it be soul or funk or jazz).

From their eponymous album, this is "El Jardin de mi Locura" (The Garden of my Madness").
6 "El Jardin De Mi Locura" (3:35) by Olefunk from the album "Olefunk"
Yeah, loving that. Now, we're going to stay in Spain for a few more numbers, but this time to a cultural mix between Catalunya in the North-East of Spain and Arab North Africa.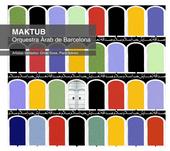 This is the group Orquestra Arab de Barcelona and from their album "Maktub" (on Harmonia Mundi Ibérica) a moody track entitled "Mi Tierra" (My Land").
7 "Mi Tierra" (6:36) by Orquestra Àrab De Barcelona from the album "Maktub"
The next band are also from Catalunya in Spain but they look Northward for their inspiration to the Manouche lands of Northern Europe.
This quartet adapt traditional Catalan songs and dances by incorporating gypsy jazz into the mix.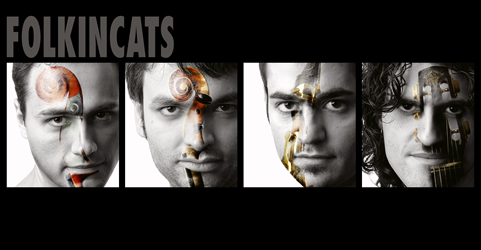 This is a wonderfully laid back piece entitled "La Dama d'Aragó" from their album "Folkincats".
8 "La Dama d'Aragó" (4:22) by Folkincats from the album "Folkincats"
Last one from Spain for a bit - although we'll be returning to Catalunya later on in the show.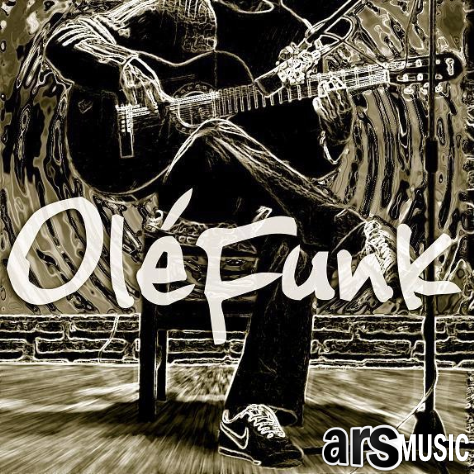 This is OleFunk once more and a rocky/funky piece called "Para No Ir Al Infierno" ('So as not to go to Hell')
.
9 "Para No Ir Al Infierno" (3:47) by Olefunk from the album "Olefunk"
.
.
.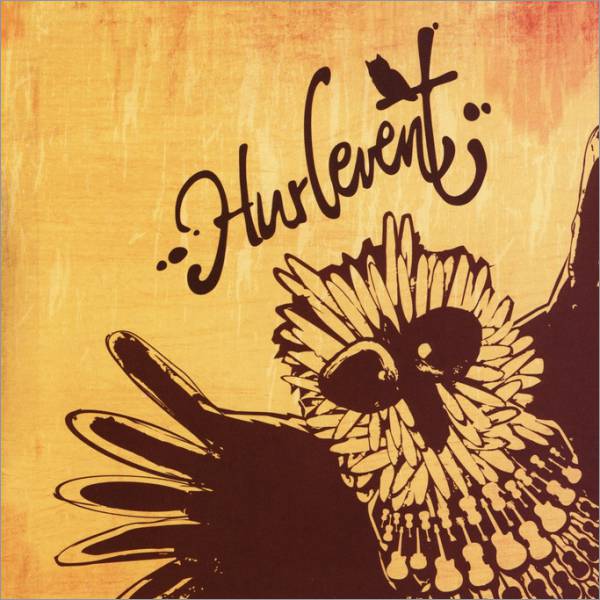 I've been playing quite a bit from Canada recently and I'm going to introduce another four artists today, starting off in a fairly traditional mode with a Quebecois folk from French-speaking Quebec province.
This is the flute and fiddle fronted quintet Hurlevent and a lovely track called "L'Aurore du Jour"
10 "L'Aurore du Jour" (2:41) by Hurlevent from the album "Amerix Artists"
.
Sticking with the French-speaking Canadian theme - here's something not traditional quebecois!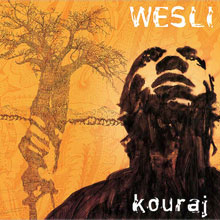 Originally from Haiti the award-winning Montreal-based musician Wesli is riding high at the moment.
This is a piece of Haitian-Canadian reggae by the name of "Doudou".
11 "Doudou" (4:19) by Wesli from the album "Amerix Artists"
.
[CONTINUOUS]
.
12 "Andy's Ride" (2:36) by Kleztory from the album "Amerix Artists"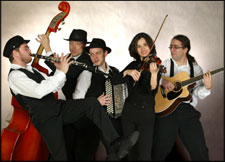 You just heard the Canadian Klezmer band, Kleztory - and a track called "Andy's Ride".
.
.
.
.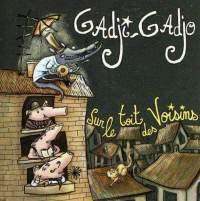 And to keep in a similar mood this is the Klezmo-Tzigane sextet Gadji-Gadjo concluding my Canadian corner of the show with a sort of Jewish-Gypsy mash called "Sher Evreiskii Nardnii Tanets" (which means something, something, something 'Dance'!)
13 "Sher Evreiskii Nardnii Tanets" (3:04) by Gadji-Gadjo from the album "Amerix Artists"

[CHANGE CDs!!!]
[Don't forget you're listening to WBUK . . .]
Remember this is my last programme before early September - I'll be back on air, all things being well, on Wednesday 7th September.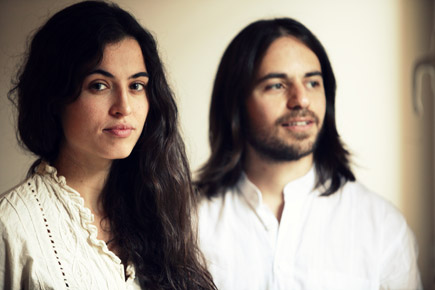 I'm going to go back to Catalunya now for a couple of tracks and this one is a rather sparse but beautiful piece by the artist Ravid Goldschmidt - who left his native Israel to study the world's newest acoustic instrument, the hang drum.
Sounding like a sort of softer, more ethereal steel pan and played with the finger tips Ravid plays the hang accompanied on vocals by the brilliant Spanish cantaora Sílvia Pérez Cruz (who I was blessed enough to see last year with her own amazing all-female flamenco group Las Migas).
This track is called "Loca" (Crazy)
(1) 14 "Loca" (5:19) by Ravid from the album "Ravid Hang" (QE Records)
[CONTINUOUS]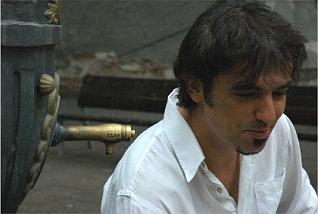 (2) 15 "Tan Alta Com Va La Lluna" (1:06) by Carles Dénia I La Nova Rimaire from the album of the same name
That was a very short Catalan track called "Tan Alta Com Va La Lluna" by Carles Dénia I La Nova Rimaire from the album of the same name, played as a contrast to the voice of Silvia Perez Cruz in the previous number.
OK change of feel and pace now.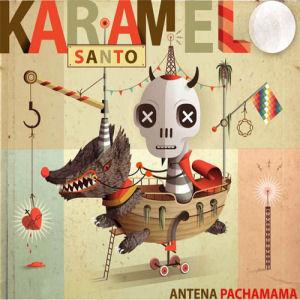 Time to fly over to South America now and in particular to Argentina.
This is by Karamelo Santo who I've played before on the show and it's a remix by Fede Flores of a track called "Han Matado A Un Niño" (They've Killed a Child).
(3) 16 "Han Matado A Un Niño (Fede Florez remix)" (4:12) by Karamelo Santo
.
[CONTINUOUS]
.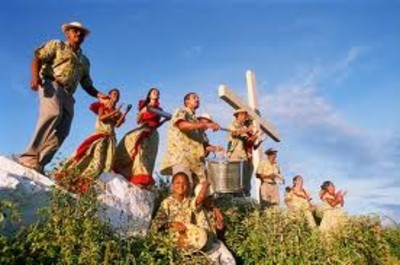 (4) 17 "Galinha Zabele (Tumi remix)" (2:21) by Cumba Mela Collective
That was the Cumba Mela Collective and a little slice of Brazil remixed by Tumi and entitled "Galinha Zabele".
And if that didn't get you bouncing up and down in your seats, then this next one should.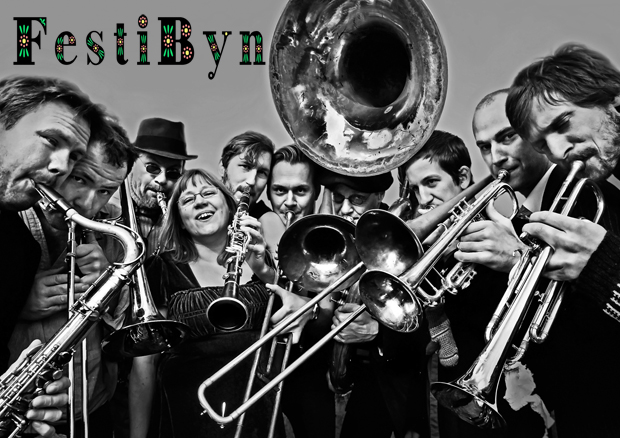 The balkan band FestiByn and a track called "Dönme Bana Sevgilim"
.
(5) 18 "Dönme Bana Sevgilim" (3:16) by FestiByn from the album "FestiByn"
.
.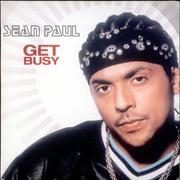 Any sexy ladies in the mood for some Balkan Dancehall Mashup?
OK, here's DJ Supersonico and the Sistema de Sonido Urbano with "Get Busy".
Turn your speakers up peeps - but just watch out for Tarzan!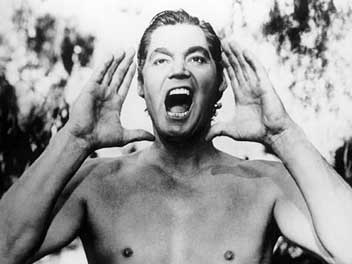 Don't say I didn't warn you!
.
.
.
.
(6) 19 "Get Busy" (3:22) by DJ Supersonico - Sistema de Sonido Urbano
[CONTINUOUS]
(7) 20 "Lourinha Americana (Criolina Remix)" (2:48) by Criolina Remix
[CONTINUOUS]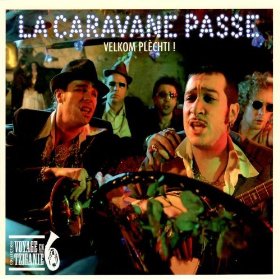 (8) 21 "Balkanski Bal (Bucovina rmx)" (3:10) by DJ Supersonico
OK, that was three in a row. You just heard DJ Supersonico and the Bucovina remix of "Balkanski Bal"; before that was the Criolina remix of "Lourinha Americana" and before all that DJ Supersonico and "Get Busy".
.
.
.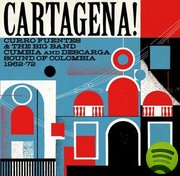 Don't know about you but I fancy finishing off the show with some Old Skool Colombian dance music from the 60s and 70s - all from the great Soundways label.
First up is El Gran Romancito Y El Super Combo Curro from the album "Cartagena!" and we're off to "Honolulu"!!
(9) 22 "Honolulu" (4:51) by El Gran Romancito y El Super Combo Curro from the album "Cartagena!" (Soundways)
.

And with the help of Michi Sarmiento y sus Bravos we're going all the way from Honolulu to "Hong Kong" from the album "Colombia!"
(10) 23 "Hong Kong" (3:53) by Michi Sarmiento Y Sus Bravos from the album "Colombia!" (Soundways)
Last up is the Latin Brothers and from the same Soundways album "Colombia!" and a classic track - "La Patrona de los Reclusos".
(11) 24 "Patrona De Los Reclusos" (6:13) by The Latin Brothers from the album "Colombia!" (Soundways)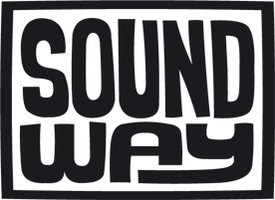 WorldBeatUK (5th Show) - Broadcast Notes (30/3/11)
Tagged with: WorldBeatUK Rhubarb Radio Glyn Phillips Yancouba Diebate Kedjevara Luisa Maita Antonio Zambujo Show of Hands Namgar Myrddin Bongomatik Bombino Sargento Garcia Soundways Jolly Boys Terrakota Cumbancha Slamboree M'siou Rigolitch Zaperoko
Playlist notes for 30th March 2011
1 "JINGLE 1" ("Intro-Mat" by Matchatcha)
Welcome to my fifth WorldBeatUK and the first on the new weekly slot of Wednesday and in the new timeslot of 7-9pm UK time.
Lots of goodies coming up tonight, including . . .
Tuareg Desert Rock from Niger, Baiao from Brazil, Fado from Portugal, Flamenco from Belgium, Dutch R'n'B latino, English Folk, Siberian Folk, Franco-Colombian cumbiaton, Puerto Rican Plena-Guaguanco, Colombian cumbia-guaguanco, Mento from Jamaica, Calypso from Balsall Heath and some absolutely corking Balkan Bangers and Mash-ups to name but a few!
So lock yourself into the station, turn up the speakers and enjoy the ride!
First up tonight is Chris Velan - a Montreal-based singer-songwriter and lawyer who produced a documentary film about a group of refugee musicians from Sierra Leone. Here he teams up with the subject of that film, the oh-so--logically named Sierra Leone's Refugee All Stars, on an almost Paul Simon-esque track (and that's not a criticism) on the Cumbancha label called: "Iñez".
2 "Iñez" - (5.29) - Chris Velan & the Sierra Leone's Refugee All Stars (Cumbancha)
We're staying in Africa for a little while now, and this next track comes from Senegal. It's off a demo sampler from the French label Pure Son'g and features one of their artists, Yancouba Diebate, a wonderful kora player on a lovely piece entitled "Lannaya"
3 "Lannaya" - (4.15) - Yancouba Diebate - (Pure Son'g)
OK, last one now from Africa for a while and this is from the Akwaaba Music label. To mark the 2nd anniversary of their existence they've released a double album called "Chop Our Music - Akwaaba 2 year Anniversary Super Release!" - a CD containing no less than 50 songs gleaned from their roster of artists, many of whom I'd never heard of before - quite a treasure trove of artists and different styles from all over Africa from really traditional sounds to the overtly poppy and from dance dynamite to the ubiquitous hip-hop fusions. The track I've chosen for tonight is by Kedjevara from the Ivory Coast and is an uplifting dance piece called "Tchoucou Tchoucou".
4 "Tchoucou Tchoucou" - (4.19) - Kedjevara - (Akwaaba)
A couple of quick announcements for people who've recently left us for the Great Gig in the Sky, firstly to the 97 year old Pinetop Perkins, American boogie-woogie pianist best known for his stints with Muddy Waters and Robert Nighthawk who was still gigging until very recently and who passed away last week.
And secondly the Brazilian singer/composer/writer and visual artist Lula Côrtes who was best remembered for his collaborations with Zé Ramalho (in particular the legendary album "Paêbirú") as well as his solo work; Lula sadly died from throat cancer last Saturday in Recife aged 61.
However a big shout out for someone who's still very much with us! Birmingham's own Andy Hamilton, Jamaican jazz saxophonist, who's just celebrated his 93rd birthday last week with a couple of gigs and is still to be found playing his own brand of Caribbean Jazz in the Midlands. Long may he do so.
Andy famously used to play for Hollywood legend, Errol Flynn back in Jamaica and near the end of show I've got another Errol Flynn connection with Jamaican mento superstars The Jolly Boys, who actually have Flynn's widow in one of their recent videos . . . So stay locked into WorldBeatUK for that because it's going to be a real treat!
OK, now a treat for lusophones and lusophiles with the next couple of tracks; first up is the rising star of Sao Paulo in Brazil, the beautiful Luisa Maita, who is being championed by the American label Cumbancha.
This version is from last year's hit album "Lero-Lero" (although they've recently released an interesting remix version of the album called funnily enough "Lero Lero Remixed"!), but this is taken from the original; it's a song set to the baiao rhythm of north-eastern Brazil and it's called "Fulaninha" - which roughly translates as 'Jane Doe' to Americans, and translates to us in the UK as "Whatshername"; of course, if you're listening to me from my motherland of the Black Country, it translates as "Wosserfairce"...
5 "Fulaninha" - (3.36) - Luisa Maita - "Lero Lero" (Cumbancha)
. . . CONTINUOUS . . . .
6 "Readers Digest" - (3.27) - Antonio Zambujo (Zouma Records)
You're listening to WorldBeatUK on Rhubarb Radio, with me Glyn Phillips, your host amidst a planetful of world music.
Now, you've just heard the wonderful Portuguese Fado singer, Antonio Zambujo from his last album, "Guia" on the WorldVillage/Harmonia Mundi label and a quirky, whimsical song called, strangely enough, "Readers' Digest". You can read my review of his Copenhagen concert at www.worldmusic.co.uk/reviews and look for Antonio Zambujo.
For those who might not be familiar with it, Readers Digest is - or certainly was - a small pocket sized booklet which contained articles and abridgements of classic stories for people who wanted to increase their knowledge of the world around them and in particular didn't want to look stupid in front of strangers because they hadn't read the most important novels in the English language. They could read these stripped down versions, gen up on the key points and also increase their vocabulary - a sort of original "Dummies Guide to…"
Readers Digest was sold to combat the fear of social embarrassment due to ignorance. This leads me nicely onto the next track which is entitled "Ignorance". It's by Birmingham's very own steel pan virtuoso Jamma who belongs to one of the two main steel pan families in Brum - in this case Balsall Heath's Stewart family which includes his brother Norman (who founded B'ham's most famous steel pan orchestra, The Maestros), Jamma (3 x British Steelpan Solo Champion) and Jamma's son Jamani.
This is a track Jamma first wrote back in the early 90s after an incident where was refused the opportunity to sit in on his steel pan at a local jazz club and mocked by the organiser, because they didn't consider it a real instrument and certainly not a jazz instrument. Jamma wanted to take the steelpan (the only new acoustic instrument to be invented in the 20th Century) out of the stereotypical Caribbean themed event situation (all 'Yellow Bird' and 'Hot Hot Hot') and say this is a valid instrument for soloing in jazz just as much as a sax or guitar. Still he turned adversity into creativity - in this case using the traditional calypso format in its role as social commentary and satire. This is from his album "The Sun" and it's called "Ignorance".

7 "Ignorance" - Jamma - "The Sun"
Next up is a song also about ignorance - or in this case to give its full title: "Arrogance, Ignorance and Greed". This is one of England's finest folk duos, Show of Hands (made up of Steve Knightley and Phil Beer) and their award winning song which garnered them the 2010 BBC Radio 2 Folk Awards' 'Best Original Song' award). It was also featured recently on Andrew Marr's political show on telly and was performed at last Saturday's 'March For The Alternative' down in London.
You could say that Knightley and Beer's song is is a form of English Calypso - certainly in intent if not in form - as Show of Hands deliver a scathing portrait of the current crop of monied ruling classes, Bankers, MPs, City Traders and CEOs who think they can ride roughshod over the majority of ordinary, decent folk, plunge us in to huge debts, recession and redundancy and then run off scot-free to their hedge fund protected lives with obscene bonuses and payoffs and expect the rest of us to bail 'em out. There's a lot of angry people in the world at the moment! This is from their recent album of the same name: "Arrogance, Ignorance and Greed".

8 "Arrogance, Ignorance and Greed" - (5.00) - Show of Hands
OK, let's get away from all this frustration and travel far from the UK, very far and remote indeed. and 8 timezones to the East of Birmingham. Namgar are a band with their origins in Buryatia province in the remote lands of Siberia, East of Lake Baikal and North of Mongolia, a country with whom the Buryatians share many cultural roots. From a land of grassy plains and huge blue skies this great band often fuse a punk energy and rock attitude onto their Buryat and Mongolian music; however this next song of theirs, from their 2008 album "Nomad" finds them in very traditional form as lead singer and founder, Namgar Ayushievna Lhasaranova sings about the "Orphan Camel Colt". Listen out for the beautiful bowed instrument the Morin Huur (or horse-head fiddle in English) as well as the traditional Siberian Jews' Harp and flutes. I'm dedicating this beautiful track to my good friend of over 30 years, Ana Georgievna
9 "Orphan Camel Colt" - (5.36) - Namgar - "Nomad"
I don't know about you but that certainly had my spirit having an out of body experience over the wind-blown steppes of Siberia. Just beautiful.
And since I'm in that mood and we're all now operating on a higher receptive plane, here's a track that just blows me away every time I hear it. You might remember last week's show when I played music from and talked about the amazing Belgian gypsy jazz band, Waso, and the two musical dynasties of the Limberger and de Cauter families that formed the basis of it. Well this comes from the pen of the youngest son of the brilliant multi-instrumentalist Koen de Cauter, Myrddin de Cauter - or to me 'Myrddin' [Welsh pronunciation] since it is the Welsh name for Merlin.
Myrddin grew up exposed to the North and Central European tradition of gypsy music as well as musettes, waltzes and chanson and originally played clarinet with his family; however at an early age he fell in love with flamenco, switched to guitar and became prodigiously talented on it, renowned not just for his stunning guitar technique, but more importantly for the sheer depth of his compositions and performances.
I beg you not to go and put the kettle on for a cup of tea or leave the room for the next 5 minutes and 3 seconds. Just lay back and float away . . . this is music to leave you gasping for breath as you are carried away upon the musical currents, the swells of emotion, and the virtuosic rip-tides that drag you under their spell. Off his 2009 album "Lucia Nieve" on the Zephyrus label this is "Ama".
10 "Ama" - (5.03) - Myrddin - "Lucia Nieve" (Zephyrus)
You can catch Myrddin in London next Tuesday at the Notting Hill Arts Centre. I would dearly love to get him up here to Birmingham at some point; so if any of that has moved you, get in touch and let's make plans somehow.
OK, staying near to Belgium let's go North into Holland and a real find for me - a wonderful piece of R'n'B latino from a band called Bongomatik and a very cool, very funky track called "Adivínalo".
11 "Adivínalo" - (3.02) - Bongomatik
. . . CONTINUOUS . . . .
12 "Miedo y Terror" - (7.38) - Truco y Zaperoko
. . . CONTINUOUS . . . .
13 JINGLE 2
Before the Jingle you heard the sounds of a combination of two great Puerto Rican bands Truco y Zaperoko and a track called "Miedo y Terror" (Fear and Terror) a fantastic track which fuses Cuban rumba guaguanco with the plena tradition of Boricua. I've been a huge fan of Zaperoko's work for a long time and their first two albums are amongst the treasures of my vinyl collection.
OK, moving on now from the lush Caribbean to the harsh dry desert land of Niger in Saharan Africa and this is a track from Tuareg desert rocker Bombino from his brand new album on the Cumbancha label released just over a week ago on the 22nd of March called "Agadez". Soon to become internationally well known via the release of a documentary film about Tuareg culture entitled "Agadez, the Music and the Rebellion" in which he features this is Omara Bombino Mouctar on a track which translates as 'My Love' and is called "Tar Hani".
14 "Tar Hani" - (6.31) - Omara 'Bombino' Moctar - "Agadez" (Cumbancha)
Yeah that sounds like a really interesting album: Bombino from Agadez. And yet another new release on the Cumbancha label. This is a guy I've been a fan of for some years now: Bruno Garcia - better known to his fans in Francophone countries as Sergent Garcia and those in Hispanophone ones as Sargento Garcia! World famous for his trademark salsamuffin sound developed out of mixing Jamaican and Cuban music, for his new album he's immersed himself into the vibrant Colombian music scene with predictably interesting results. The new album's called "Una y Otra Vez" (Time and Time Again) recently released by Cumbancha in this country (but not until May 17th in the Americas) and this track is called "Mi Son, Mi Friend".
15 "Mi Son, Mi Friend" - (4.15) - Sargento Garcia - "Una y Otra Vez" (Cumbancha)
Sticking with Colombia and moving from 21st Century cumbiaton back half a century or so to the golden age of cumbia, this is another track from one of my favourite albums of the moment Soundways' "Cartagena! Curro Fuentes & The Big Band Cumbia & Descarga Sound of Colombia 1962-1972" and a cumbia guaguancó by Puerto Rico y su Combo (Puerto Rico here being the name of a person, not the island) and a real potboiler of a track entitled "La Cumbia del Pescador"
16 "La Cumbia del Pescador" - (4.21) - Puerto Rico y su Combo - "Cartagena!" (Soundways)
. . . CONTINUOUS . . . .
17 "Balk To The Future" - (3.40) - Slamboree
You're tuned into WorldBeatUK on Rhubarb Radio with me Glyn Phillips - 2 hours of the best world music from all over the planet!
You were just listening to the future of Balkan music - a track called "Balk to the Future"! Now there's a Rhubarb Radio connection to that track since it's by a brand new band called Slamboree which includes Birmingham and Rhubarb's very own DJ Marc Reck (alongside DJ Mike Freear) and an all singing, all dancing, all trapeze-artist, circus juggling, band that fuse performance art with live music and dj and vjs to present a multimedia explosion all within one band. Slamboree have to date only just performed their debut gig up in Hebden Bridge to great acclaim. So watch out for them at a venue near you this Spring and Summer.
And since I'm in a Balkanesque mood, how about this. Ever wondered what you'd get if you mashed up the Amsterdam Klezmer Band with British supergroup Queen and Ozzie rockers AC/DC?? Well France's M'siou Rigolitch has. This is "Back in Balk'".
18 "Back in Balk" - (3.16) - M'siou Rigolitch
You know, I can't get enough of M'siou Rigolitch - really loving his stuff at the moment! This is his remix of a Balkan Beat Box tune featuring MacManu and Charly B and it's called "Bulgarian Lioness Call Me"
19 "Bulgarian Lioness Call Me" - (3.51) - Balkan Beat Box
Wasn't that just GLORIOUS!! Oh, yes! Much earlier on in the show I mentioned that we'd be having some Jamaican Mento on the show and that time has arrived. Now then, I love this band. I'll say it again, I love this band. Once more, I LOVE this band!
60 years or more ago, before dancehall, before reggae, before rocksteady, before even ska, there was Mento. Jamaica's national music form - often confused by tourists as calypso. But mento nevertheless and all those years back in Port Antonio a loose group of musicians performed together in various line-ups, to tourists, to locals, to each other, even to Errol Flynn. This gradually coalesced into a band called the Jolly Boys and despite various lineup changes it still exists today even though half of them are septuagenarians, even octagenarians! (you see the power music has to keep us all young!).
Well, I was privileged enough to see them a few months ago right here in Brum at the HMV Institute and you can read all about that gig by going to my world music website: www.worldmusic.co.uk and looking up in the Reviews section for the Jolly Boys. This next track is off their recent album called "Great Expectation" on the Jamaican GeeJam label where the Jollies take iconic tunes from the worlds of rock, pop, punk etc and re-do them mento style; This track in particular sounds as if it was actually written for them; it's enough to send a certain beehived songstress reaching for the bottle . . . Don't worry, you'll recognise it!
20 "Interlude" - (0.23) - The Jolly Boys - "Great Expectation (GeeJam)
. . . CONTINUOUS . . . .
21 "Rehab" (4.35) - The Jolly Boys - "Great Expectation (GeeJam)
Didn't you just love that!! I certainly did! OK, Pretty much at the end of the show now.
This last track is a real treat. Portugal has been putting out some great music recently and this to me is one of those gems. The band's called Terrakota, the track's called "World Massala" from the album of the same name on the Ojo Records label. And it's just that - a real masala of rhythms, flavours and cultures. Enjoy - I know I will!
22 "World Massala" - (4.09) Terrakota - "World Massala" (Ojo Records)
WorldBeatUK (4th Show)- Broadcast Notes (21/3/11)
Tagged with: WorldBeatUK Glyn Phillips Rhubarb Radio Dr John Dirty Dozen Waso Koen de Cauter Romani Lavotta Salmarina Big Chief Rosellys Palma Coco Soundways Ebo Taylor Gabbidon C Sharp Slamboree Strut Maria Kalaniemi Mariza Barry Phillips Aito
Playlist for Monday 21st March 2011
1 JINGLE 1 0:34 (Glyn Phillips voice-over "Intro-Mat" by Matchatcha)
Coming up on the show this evening: 1950s Gospel, 1960s Cumbia, 1970s Ghanaian Afrobeat, 1980s Gipsy Swing, 1990s Sevillanas, Noughties Fado and Teenies Reggae! But first this: In May 1970 Eric Clapton, Bill Wyman, Charlie Watts, Steve Winwood and a host of others (including various Stones and Beatles) came together to record an amazing album of blues - and the catalyst for all this? One Mr Chester Arthur Bennett. Better known to you and me as … Howlin' Wolf!
2 Built For Comfort 2:11 Howlin' Wolf The London Howlin' Wolf Sessions (Chess/MCA) Blues
That was a track called "Built for Comfort" off the 1970 album "The London Howlin' Wolf Sessions" an experiment that teamed up the legendary Chicago Blues man with some of the then cream of the British crop. OK, so why am I kicking off a world music show with the Blues? Well, it IS world music - in fact along with Jazz, Rhythm and Blues, Cajun, Zydeco and Country music it is America's very own world music.
But more particularly, because yesterday marked the 2nd anniversary of the death of my father - one of two huge musical influences on my life (the other being Alexis Korner) both of whom planted the seeds of my interest in the wider musics of the world. So as a little homage to my father I'd like to share with you some of the tracks, musicians and styles that I grew up with during the 60s and 70s and into the 80s.
My old man played jazz and blues trombone, teaching himself from the age of 17 and throwing himself into the rebel music of his day (that day being 1951) - New Orleans Jazz! "Rebel Music"?! I can hear you say. Why, yes. to people brought up in the war years on American crooners and the British "Hee Hee! Pop the Kettle on Mother!" approach to musical entertainment, New Orleans jazz was wild, unpredictable, rebellious, You needed to learn it by ear, not by notes and best of all - yer parents hated it! Things really don't change do they?
I have precious little recorded material to show for his almost 6 decades of performing. This next piece was given to me by a man who came to his funeral who had played with him back in the 60s in a (very non-rebellious) early form of 'tribute band', given over to recreating note-for-note 1920s style jazz - very much not my old man, but hey it was a gig; however, please listen to this and revel in his 'blink and you'll miss it' 12 second trombone solo which single-handedly blasts away the tuba player and the rest of the band's cobwebs and shows - albeit briefly - that to him music needed to be 'felt' not just played. This is Birmingham's own Ken Ingram's Classic Jazz Kings and a track called "Deep Henderson"
3 Deep Henderson (Take 2) 4:06 Ken Ingram's Classic Jazz Kings KICJK Vol 6 Jazz
Only one more jazz one now because I can feel my brother already gnashing his teeth and reaching for the tranquilizers. There are so many musicians I could pick that I remember him spinning records to in the front room, but this guy is probably the one that most subconsciously influenced my old man's playing style - full-on broadsides of 'bone and big sweeping notes that used the whole length of the slide. This is on vinyl - an old Vogue label ep - and it's "St Louis Blues" by the great Kid Ory.
4 St Louis Blues - Kid Ory Vogue epg1006 Jazz
[VINYL]
If you've just tuned in - don't worry, you're still listening to WorldBeatUK with me Glyn Phillips - I'm just taking the opportunity to use this first hour to commemorate the 2nd anniversary of my father's death with a little homage to what 'world music' we could lay our hands on in those far off days before the 80s. We've had Blues, we've had Jazz; now for the 3rd of the great triumvirate of 20th Century Black American music: Gospel! And in our house two ladies stood head and shoulders above the rest: the excitable dynamo Sister Rosetta Tharpe and the mighty rock of faith that was Mahalia Jackson. We're going on a journey bound for glory with Sister Rosetta on "This Train" and that's followed by an absolute masterclass in control and deep belief in Mahalia Jackson's "In The Upper Room". Firstly though . . . All Aboard!!
5 This Train 2:50 Sister Rosetta Tharpe The Original Soul Sister Gospel & Religious
[CONTINUOUS]
6 In The Upper Room 5:58 Mahalia Jackson Gold Collection Gospel & Religious
Leaving America behind now, but not the ladies, we move into more recognisable world music territory. In 1965 my parents went to Portugal, guests of the son of some very well-heeled Portuguese people. They were taken to a fado house in Lisbon and returned home with a couple of wonderful ep's. It was my first taste of foreign language music - and I really took to it. Who else but the Grand Diva of Fado, the woman in black, the legend in her own lifetime: Amalia Rodrigues and from that very same ep ("Amalia the Beautiful") this a track known in English as 'The Song of the Sea' - Solidão (Canção do Mar)
7 Solidão (Canção do Mar) Amalia Rodrigues Amalia the Beautiful (Columbia) Fado
[VINYL]
Ok, Briefly back over the Atlantic to the States. New Orleans Jazz might have very unjustly got a bad name from the ranks of the 'Cool Jazz' brigade (you know, they should really study their musical history, Jazz did not start with Bird, Trane and Miles!) - however this next track sets out to demonstrate the fuller picture of the Crescent City - on the one hand the Funky, Funky, PHONKY brass bands and on the other the amazing pianists. This track combines two examples of the best - it's The Dirty Dozen Brass Band fronted by the Night Tripper himself, The Gris Gris Man, the living embodiment of New Orleans Juju, Dr John Creaux - or just Mac to his friends. "It's All Over Now"!
8 It's All Over Now 4:57 The Dirty Dozen Brass Band (Dr John) Jazz Moods - Hot (Columbia/Legacy) Jazz
During the 60s and 70s besides listening to oceans of rock (proper rock mind!) my ears were always open to hear anything that spoke of foreign climes - there wasn't a lot but I remember Dad playing Ravi Shankar, Manitas de Plata, The Drummers of Burundi etc all of which swam around in my head next to The Beatles, Santana, Zeppelin, Janis Joplin, Hawkwind, Slade - yes, Slade, why you got a problem with that?
However, one chance meeting had a profound effect on my musical development as a teenager. During the later 70s my father and I pitched up at a small jazz festival in Kent and met four amazing Belgian musicians (yes, I'm back talking about Belgium again). It was a gipsy jazz quartet called Waso and they were to become our friends and unwitting musical mentors for years to come. The band consisted of Michel Verstraeten on Double Bass, the Manouche gipsies Vivi Limberger on rhythm guitar, and his cousin Fapy Lafertin on lead guitar and Koen de Cauter on reeds and vocals. Actually they were all multi-instrumentalists but more of that later. First off I'm going to play a track from their 1983 album "Gipsy Swing Vol 5" which is typical of the style that made them firm favourites of discerning British jazz audiences during the 80s. This is their gipsy jazz version of the old Russian theme " - Ochi Chorniye" - "Black Eyes".
9 Les Yeux Noirs 2.58 Waso Gipsy Swing Vol 5 (Munich Records 1983) Gypsy Jazz
[VINYL]
This was incredibly exciting music - and tracks like this were capable of being played at breakneck speed; just the sight of Fapy Lafertin's fingers effortlessly flowing over the frets was enough to make most British Django devotees hang up their guitars in shame. However, it wasn't just all gipsy swing standards; the band's frontman Koen de Cauter had a very personal style of singing and comic facial expressions that often masked his true skills; so I was exposed also to musette, chanson and, as here, an idiosyncratic rendering of the waltz - "Flambée Montalbanaise"
10 Flambée Montalbanaise 3:38 Koen de Cauter & friends Django! (DeWerf 2004) Gypsy Jazz
That last track was taken off an album recorded in 2004 called "Django!" and featured not just Koen and Fapy from the original Waso, but also two of Koen's sons Waso de Cauter on rhythm guitar and Dajo de Cauter on double bass. So far, so good. But is this world music? Yes, yes, yes! You just need to leave your preconceptions at the door. As the night went on, Waso would treat their British audiences to a taste, just a taste of the hidden world of Central and East European music. You have to remember it was virtually impossible to hear anything like this in Britain 30 years ago, let alone buy it anywhere.
The next track although recorded in 1996 by another offshoot of the original Waso band called Romani, is again typical of the treats they had in store for the lucky few able to cram into the tiny clubs where they played to absolutely breathless audiences. The band here features Vivi's son Tcha Limberger (now internationally famous in his own right) on vocals and violin, Vivi himself on rhythm and backing vocals, Koen on lead guitar and his son Dajo again on double bass. It is a sublime piece the original of which I remember playing to death on an old scratchy worn out cassette. This is "Letscho Kurko"
11 Letscho Kurko 5:43 Romani Romani (Map Records) Gypsy Jazz
[CONTINUOUS]
12 Serenade 2:24 Lavotta Le Chemin des Tsiganes Gypsy Jazz
To finish off the North European gipsy section that was the wonderful Lavotta from an album called "Le Chemin des Tsiganes" and a track entitled "Seranade" - You can get all the details for these tracks right after the show by logging onto my world music website, called appropriately enough www.worldmusic.co.uk and then clicking on the Radio category - there you'll find playlists for all my shows.
Just to remind you, you're listening to WorldBeatUK here on Rhubarb Radio, with me Glyn Phillips and for this first section of the show I'm paying homage to my late father and to the music he either introduced me to or discovered with me back in the 60s, 70s and early 80s. I would like to have played you some 60s music by the Southern French gipsy, Manitas de Plata - but I can't put me hands on his album - so this is again from my father's collection; it's from Andalucia in Southern Spain and it's a sevillana by the choral group Salmarina called "Fue en Sevilla" (It Happened in Seville).
13 Fue en Sevilla 3.39 Salmarina Sevillanas de Carlos Saura (Polydor) Sevillana
Ok this is the last one in homage to my father. You might remember that earlier on in the programme I played a piece by the most famous fadista of all time, Amalia Rodriguez; the next song is by the most famous fadista of her generation, who might yet prove to eclipse Amalia in time. Who else but: Mariza. Just as with Eva Cassidy, I can remember distinctly the first time I ever heard her; I was driving along College Road in Handsworth when this astounding voice came out of the radio and I had to pull over to the kerb and listen, since all the hairs on my arms were standing up and I began to feel faint. Now THAT's the power of music! My father discovered her around the same time in the early noughties and loved her voice equally.
One of my last memories of true closeness to him took place after he'd been told he didn't have long to live; He was struggling to breathe through his oxygen mask, so we just sat next to each other and he got me to put on a documentary about Mariza and her life. We sat there experiencing the joy of music, the longing for more time and the sadness of impending loss. True 'saudade'. The next week he stopped listening to any music at all, because he couldn't bear the pain of knowing he'd never play trombone, never sing, never dance, never truly live again. This is "Meu Fado Meu".
14 Meu Fado Meu 3.26 Mariza Transparente (EMI/World Connection 2005) Fado
Did I say that was the last song for my father? Well, technically this is. Good friends of me and my dad's and North London ambassadors for mixing up styles from Soweto to the Crescent City, this is Big Chief and . . . . "Song For My Father"
15 Song For My Father 6.48 Big Chief Live at the Bull (Teepee Records 2005) Jazz
[CONTINUOUS]
16 JINGLE 2 1:01 (Glyn Phillips voice-over "Intro-Mat" by Matchatcha)
[CONTINUOUS]
17 Emoções 3:04 Jose Da Camara Emoções (Sony 2010) Portuguese
(Jose Da Camara Canta Roberto Carlos)
Welcome back to WorldBeatUK with me Glyn Phillips right here on Rhubarb Radio. You were just listening to the sounds of Portuguese singer Jose da Camara singing a song called "Emoções" ('Emotions' in English) from the album of the same name, subtitled Jose da Camara Canta Roberto Carlos (J d C sings the songs of Roberto Carlos). That's on the Sony label 2010.
A quick reminder that this is the last show on a Monday! If you tune in next Monday between 6-8pm you'll probably get the wonderful Marc Reck, but not me. WorldBeatUK is moving from next week to WEDNESDAY evenings at the slightly later time of 7-9pm UK time (overseas listeners please check the time differences because the UK's clocks go forward an hour this weekend coming!). So that should be much better for those who struggle to get back home in time for 6pm to join me. There'll be no excuses now!
Now here's a band that are playing here in Birmingham next week at the Kitchen Garden Cafe in wonderful uptown Kings Heath on Monday 4th April at 8.30pm. I was going to get them to come on the show and play live for us, but of course as you've just heard, I won't be here on Monday - because I'll be here next Wednesday! The band's called Polly and the Billets Doux an eclectic mix of folk/soul/pop and I don't know what really - but it's nice! Sort of halfway between Bonnie Raitt and Norah Jones. This is from their album "Fiction, Half-Truths and Downright Lies" and it's called "Lead Me On".
18 Lead Me On 4:31 Polly And The Billets Doux Fiction, Half-Truths and Downright Lies Pop/Soul/Folk
[CONTINUOUS]
19 Caught Me At A Bad Time 2:38 The Rosellys One Way St (2008) Americana
You've just been listening to a pair of Birmingham's finest young musicians who play what's often referred to nowadays as 'Americana' - as I've been trying to point out all through the programme, world music is a lot broader than you might think. That was The Rosellys and "Caught Me At a Bad Time" from their album "One Way Street". Check out their website www.therosellys.com. They often play at the Tower of Song in Cotteridge, South Birmingham and are well worth checking out indeed!
Ok, here's a tune that at first seem to have overtones of American folk and hillbilly, but is in fact performed by the Finnish-Swedish accordionist, Maria Kalaniemi - originally written by Hilma Ingberg, probably in the early 20th Century. I'd love to know whether it's the Appalachian influence on Scandinavia or the Scandinavian influence on Appalachia in this tune - who knows - but I do know I like the track. This is from her 2010 album on the Aito Records label entitled "Vilda Rosor" which means 'wild rose' and it's a track called "I Fjol" - which I have no idea what it means. Just enjoy!
20 I Fjol 5:22 Maria Kalaniemi Vilda Rosor (Aito Records 2010) Swedo-Finnish Folk
[CONTINUOUS]
21 Interlude (Callin Gramma) 0:38 Ortegon - Interlude
[CONTINUOUS]
22 Muchacha 3:13 Ortegon - (Palma Coco) Salsa
That was another track by someone I featured last week, the Colombian producer and musician Sr Ortegon and a track called "Muchacha" (preceded by a weird phone conversation to someone's granny . . .). Ok let's stay in Colombia and return to that great album I played last week: "Cartagena: Curro Fuentes & the Big Band Cumbia & Descarga Sound of Colombia (1962-72)" on the Soundways label. This is a cumbia with a tango intro by the great Lucho Bermudez. "Fiesta de Negritos". A Bailar!!!!
23 Fiesta De Negritos 2:34 Lucho Bermudez Y Su Orquesta Cartagena! (Soundways) Tango-Cumbia
Sticking with re-releases from the golden years, this next track is from a recent re-release of Ghanaian Highlife and Afrobeat Classics from 1973-1980 on the Strut label, called "Life Stories" and all of the tracks are by or associated with Ebo Taylor. I'm hoping to play a lot more from this label - there's a new album coming up called "Nigeria 70" - so as soon as I get that, I'll play some stuff off it for you (big shout out to Stephanos!). In the meantime this is a heavenly slice of music called, funnily enough, "Heaven". . .
24 Heaven 6.04 Ebo Taylor Life Stories (Highlife & Afrobeat Classics 1973-80) (Strut 2011) Afrobeat
Now closer to home - much closer. We here in the UK like our reggae; here in Birmingham we really like our reggae - and we've got the musical pedigree to prove it. From my neck of the woods, Handsworth, one band has stood out on the international stage. Who else but Steel Pulse - and founder member Basil Gabbidon is still playing around Brum with his band, Gabbidon, and I was lucky enough to be playing at the same venue (the Tower of Song in Cotteridge) as him and Carol Brewster, the soul and gospel singer, a couple of weeks ago. This is from his recent album called "Reggae Rockz" - it's "Kool Runnings".
25 Kool Runnings 3:30 Gabbidon Reggae Rockz (Runcum Music RMCD25) Reggae
Sticking with reggae, this is a great Jamaican band name of C-Sharp, who wrap some sweet tunes around some very insightful lyrics. Really liking their work. They've had hits in Jamaica with "No More" (that dealt with the often taboo subject of severe depression) and more recently "Nurse" (in 2009). This is from their new - as yet unreleased - album, "The Invitation", and it's a fitting cry to the madness of the world all around us today. This is called "What's the Matter with the World".
26 What's The Matter With The World 3:58 C-Sharp The Invitation (C-Sharp Music) Reggae
[Remind people that WorldBeatUK is moving to Wednesdays from next week onwards and will start and end an hour later (7-9pm) - which should make it easier for everyone to tune in.]

27 Balk To The Future 3.40 Slamboree - - Balkan Dance
WorldBeatUK (3rd Show)- Broadcast Notes (14/03/11)
Tagged with: WorldBeatUK Glyn Phillips Rhubarb Radio Cheik Lô Pressure Sounds Lee Perry Ranglin Jeremy Marre Inner Circle Vampisoul Majid Bekkas Tamikrest Soundways Poly-Rhythmo Owiny Sigoma Watcha Clan Rango Oy Moutinho Fexomat Chalice Gevende
Show Notes for 3rd WorldBeatUK world music radio show with Glyn Phillips
(broadcast on Rhubarb Radio - 14/03/11)
1 Jingle 1
Great show coming up this evening with quite an influence from Africa later on, as well as new releases and pre-releases from Watcha Clan, Lee Scratch Perry, Owiny Sigoma, Soundways, Vampisoul, Tamikrest, Orchestre Poly-Rhythmo, Pedro Moutinho, Sr Ortegon and Chalice.
But first off, some African reggae from Senegal's Cheik Lô - this is "Warico Dub".
2 "Warico Dub" Cheik Lô
Now this one's for the reggae and dub heads out there. Just like to say thanks to Steve Williams of UKVibe for the heads-up on this one. Pete Holdsworth and record label Pressure Sounds have collated and released a very interesting selection of Dub Plate Mixes and Rarities recorded by The Upsetter himself, Mr Lee "Scratch" Perry, dating from 1973 to 1979. The album's called "The Return of Sound System Scratch" (Pressure Sounds PSCD70) and it's essentially a compilation of some of Perry's more obscure - even extreme - recordings, most from the Black Ark period.
As well as Lee Perry there are many different variations of the Upsetters on this album with special guests such as Junior Murvin, Candy Mackenzie, Leo Graham, George Faith, Jimmy Riley and Jack Lord; there are also tracks by Aleas Juve, The Unforgettables and the Silvertones. Some of the tracks are previously unreleased and many are exclusive dub plate mixes; some are very accessible commercial tracks and others are pure Lee Perry fantasy world dub weirdness.
However, the cut I'm going to play is much more user-friendly and you don't have to be swirling in a haze of holy herbalness to appreciate it. It's by Candy Mackenzie & the Upsetters and is a previously unreleased track called "Long Enough"
3 "Long Enough" Candy Mackenzie
[Continuous - No Break]
4 "54-46" Ernest Ranglin ft Toots Hibbert
That was legendary Jamaican ska and jazz guitarist Ernest Ranglin on one of my favourite numbers "54-46"; I'm also a big fan of 634-5789 (by Eddie Floyd and Steve Cropper), 344-3025 (by Giraldo Piloto)! They don't write numbers like that anymore… But hey, that just me! Vocals were from the equally legendary Toots Hibbert.
Now, while we're still on a Jamaican tip, I want to play a very rare track recorded live during a field recording in Jamaica in 1977 for a documentary called "Roots, Rock, Reggae". The documentary highlighted the real life street level music of Jamaica at a time when, apart from Perry Henzell's "The Harder They Come" film, there was very little real film of music and life there getting out into the mainstream and even in Jamaica, reggae was viewed with scorn by many in power. And the guy who happened to be in the right place at the right time? Jeremy Marre. M-A-R-R-E.
Ring any bells? No? Well it should do - he's the film-maker behind the legendary late 70s/early 80s "Beats of the Heart" documentary series on world music (from which this documentary comes) - this was before we even called it world music - an incredibly influential work documenting a seminal point in the global consciousness of the world's music outside of the mainstream. Those of us involved today owe a big debt to pioneers like this.
Is he resting on his laurels? Nope. Last Month's "Reggae Britannia" series on BBC was his, as was the brilliant series, "Latin Music USA" and also "Soul Britannia" as well as stuff on James Brown, Marvin Gaye, Phil Spector and more. Jeremy Marre, as they say, knows his onions!
For "Roots Rock Reggae" Marre had to play a sleight of hand trick with the Jamaican authorities at the time and pretend to be making a film about calypso and jazz to be able to get permission to film. Once there the team had to try and establish contact with reggae musicians on the ground amidst many difficulties and a background of gang wars, street violence and the mayhem created by the competing factions of the politicians Michael Manley and Edward Seaga.
It's a fascinating documentary showing the reality of the late 70s for Jamaicans and the volatility which forged conscious reggae. It's available (as are many of the re-issued "Beats of the Heart" documentaries) via the DVD label Digital Classics at www.digitalclassicsdvd.co.uk - I'll try and put details up on my site later.
This track by Inner Circle was recorded live at an afternoon stage show in a Kingston street - complete with vocalist Jacob Miller berating the crowd beforehand for not behaving themselves! This is "Love is the Drug".
* Inner Circle - "Love is the Drug" (audio from Roots Rock Reggae DVD)
Moving away from Jamaica we're going to early 60s black urban America and the sound of early RnB from the vaults of King and Federal. Rhythm and Blues as world music. Yep! You'd better believe it.
The fantastic Spanish re-issue label Vampisoul has just released Volume 2 of their series RnB Hipshakers; this album's entitled "Scratch That Itch" and this track is by a man who later was better known as a comedian, actor and film producer, Rudy Ray Moore. Most famous for his title role as the "uniquely articulate pimp" Dolemite in the 1975 Blaxploitation comedy film, this is Rudy Ray taking us all for a "Buggy Ride" . . .
5 "Buggy Ride" Rudy Ray Moore
Rhythm and Blues grew out of the Blues and here's an example of how it all links back to Mama Africa. This is the Moroccan gnawa master Majid Bekkas from his 2002 album "African Gnaoua Blues" on the Belgian Sowarex Igloomondo label and a track called "African Blues".
6 "African Blues" Majid Bekkas
Going south from Morocco over the Sahara you eventually end up in the desert area of northwestern Mali. We're used to hearing the more southern sound of this vast country, but here's a track from its Tuareg community 2,000 miles north of Bamako. Tamikrest are a young band who fuse more traditional Tuareg music and the Tamshek language with influences from Jimi Hendrix and Bob Marley.
Never underestimate the power of music - the band's leader Ousmane Ag Mossa didn't have access to even cassette tapes until 2000 around the time he started learning guitar - and what did he listen to? Dire Straits and Bob Marley. As he said "That changed my musical vision completely and I stopped to classify music. Music is just music, no matter where it comes from". Amen to that.
Tamikrest's new album "Toumastin" won't be out until April 25th but here's a preview from it. This is "Arantane N Tinariwen"
7 "Arantane N Tinariwen" Tamikrest
Well I'm REALLY excited about this next release - I've been jumping up and down for joy for a few days now. The brilliant British label Soundways specialise (amongst other things) in digging out the lost and forgotten recordings of the world's most vibrant musical cultures. Here they focus on the music of Colombia's Caribbean coast and the output of Curro Fuentes' recordings from Cartagena. And this is a gem of an album, with Roberto Gyemant aided by Miles Cleret and Quantic's Will Holland assembling some diamond moments.
It's full name is "Cartagena - Curro Fuentes & the Big Band Cumbia and Descarga Sound of Colombia 1962-72" and it's chock-full of goodies! Anyone who knows me knows my longstanding passion for cumbias (especially from the golden years) and I wasn't disappointed with cumbia, porro, gaita, merecumbé and tamborera all thrown into the mix; however it was the descargas that really blew me away.
This is the wonderfully named Clodomiro Montes y el Super Combo Curro and a track called Puerto Rico Zuuuuuuumbando!
8 "Puerto Rico Zumbando" Clodomiro Montes y el Super Combo Curro
[Continuous - No Break]
9 "Pardon" Orch Poly-Rhythmo
The last track was "Pardon" from the Beninese afrobeat band Orchestre Poly-Rhythmo. Now then, that was a preview track from their new album called "Cotonou Club" which is to be released on the Strut label in a fortnight's time. Amazingly it's their first new album in 20 years! With five members of the original 1960s band, two from the 70s incarnation and three new members, they also invited guests Angelique Kidjo, Fatoumata Diawara and member of Franz Ferndinand on their new release.
Here's another new release. Owiny Sigoma is a new band formed by the combination of a collective of UK musicians brought over to Kenya on a grassroots level cultural exchange programme to work with Nairobi based Joseph Nyamungu who plays the 8 string lyre, the nyatiti and drummer Charles Owoko who specialises in traditional Luo rhythms. The resulting album recorded in a disused factory outside Nairobi has subsequently been championed by Gilles Peterson and is to be released by Brownswood Recordings on April 18th with a special pre-release of the 12" single "Wires" exclusive to Record Store Day - that's April 16th in case you didn't know! - backed by a Theo Parrish remix. This is the original version...
10 "Wires" Owiny Sigoma Band
Staying with the London-Africa connection here's some Township jazz from Barnet, North London by the excellent 'Rhythm-&-Blues-and-everything-in-between' band Big Chief recorded live outdoors at the Ealing Blues and Roots Festival last July and on their new album "On Broadway". This tune is written by them and features a great horn section of John and Chris Fry and Ed Benstead blowing out on "Africa Rag".
11 "Africa Rag" Big Chief
Now then, think Brazil and you think Samba, Bossa, Baile Funk, Forro, Axe, Maracatú, etc, etc - a whole semi-continent of rhythm. However this next band look Northward to a tiny island far far away - as many of us do - for our inspiration. The Orquesta Brasileira de Musica Jamaicana are part of the latin ska phenomenon currently ripping up latin dancefloors from Argentina to Venezuela. This is from their album "Volume 1" on the Scubidu label and is a re-imagining of "Tico Tico No Fubá".
12 "Tico Tico No Fubá" OBMJ
[Continuous - No Break]
13 "Perfection" Boogat (Geko Jones/N Ron) - cuts before proper end!
14 JINGLE 2
Before the break you heard the track Perfection by Boogat (big shout out going to Geko Jones and N Ron in New York for that one).
Now, remember I was talking earlier about British label Soundways and their new album "Cartagena"? Well it's so good I've just got to play another track. This is Crecencio Camacho y el Super Combo Curro and a tune called "Santana en Salsa". The background to this cut is that after a night's playing the band have just finished a gig and are now starting to play just for fun. This is a monster tune with a heavy, heavy, groove. Just intoxicating… Pa' to'os ellos que le 'usten la musica colombiana de lo' años de oro!
15 "Santana En Salsa" - Crecencio Camacho y el Super Combo Curro
[Continuous - No Break]
16 "March of the Morons" Oy Division
You just hear the traditional Jewish sounds of the gloriously named Oy Division and "March of the Morons".
Here's another brand new release due out on the 4th April here: this time it's Marseille's global beat outfit Watcha Clan and a track from their new album "Radio Babel". They'll be playing in London tomorrow at the Rich Mix Bar in Bethnal Green Road E1 to promote the new album. This is a wonderful piece of dubsteppy reggae worldness entitled "Im Nin'alu".
17 "Im Nin'alu" Watcha Clan

[Continuous - No Break]
18 "Sawakin" Rango
What you just heard was a track called "Sawakin" from an album entitled "Bride of the Zar" by the Egyptian based but Sudanese descended band, Rango, (no relation to the animated gecko currently at the cinema I might add). Their back story is too long to go into here, but includes mystic healing ceremonies, Sudanese trances, Nubian weddings, a 190 year old xylophone, an Arabian vampire, ghosts, aerosol cans, chickens, sardines and recycled aerosol cans. Intrigued? You will be! Please check them out at www.30IPS.com (which is their label) and the other bands there too.
I'm a sucker for Portuguese music and fado in particular; this is the lovely soothing sound of Portuguese singer Pedro Moutinho - in a duet with the luscious Mayra Andrade from Cabo Verde from Pedro's album "Lisboa Mora Aqui" on the Uguru label. "Alfama"
19 "Alfama" Pedro Moutinho & Mayra Andrade
OK, let's up the adrenaline with some heart-pumping salsa dura from the very talented producer, composer and musician, Señor Ortegon from Cali, Colombia. This is right on the money - "Fiesta de la Calle"
20 "Fiesta en la Calle" Ortegon
If you like Gypsy music and also like Breakcore then this one's for you; some diamond-tipped Balkan Hardcore from Berlin: Fexomat and Sum and a remix of "Golden Days"
21 "Golden Days (rmx)" Fexomat & Sum
[Continuous - No Break]
22 "Celick Comak" Gevende
You're listening to WorldBeatUK with me Glyn Phillips and you've just heard a track that I had to move from last week's show, the Turkish psychedelic folk band Gevende and a track from their first album "Ev" on the Baykus music label called "Celick Comack":
OK, I'm going to take it down slightly now with some smooth Jamaican soulful reggae, this is Chalice and "Caravan of Love"
23 "Caravan of Love" Chalice
Now last week I got into terrible trouble with my missus, who threatened to beat me around the head with a fryingpan because I played a track with lyrics she didn't approve of. It was a mash-up between Bobby McFerrin's "Don't Worry, Be Happy" and something by Cobra and Beanie Man with some rather heavy Jamaican Patois. Now, to be fair I didn't really listen to the lyrics and couldn't understand much of it anyway, revelling instead in the musical juxtaposition of the sounds and rhythms involved (I am a drummer after all!). How was I to know he wasn't going on about a small kitten?
So to set matters straight here's a song with words that I completely understand and it really IS about the singer's loving relationship with his girlfriend's faithful feline companion. And if you choose to interpret it in any other way, then that's your filthy minds, not mine . . . This is Robert Crumb (yes, cartoon fans, he of the steatopygically robust ladies) and the Cheap Suit Serenaders. You'll pick the title up as you go along!
24 "My Girl's Pussy" - Robert Crumb and the Cheap Suit Serenaders
Goodbyes, reminders for next week, thank yous, etc
NB: I'd like to thank Marc Reck for letting me have his slot!
I'm going to leave you with a real banger:
25 "Feelin Alright" Joe Cocker (Matty Blades remix)
1