WorldBeatUK (25th Show) - Broadcast Notes (7/9/11)
Tagged with: WorldBeatUK Glyn Phillips makossa Goy Karamelo Rey Trueno Emel Mathlouthi Aldona Po' Girl Espirito Brum Babilak Bah Tabacarana Dominguinhos Flavia Bittencourt Thornato SpokFrevo Dimapetrov Maguare Sin Fronteras chicha gaita frevo Zephyrus Bootlegumachine
WBUK 25 - SHOWNOTES
1 Intro-Mat (1:47) by Matchatcha from the album "Nyekesse" (Melodie)
You're listening to Rhubarb Radio, I'm Glyn Phillips and this is WorldBeatUK!
Yes, welcome back to the show after a couple of week's break whilst I've been on holiday. I'm back in the driving seat now and revving up the engine ready to take you around the world in weighty grooves!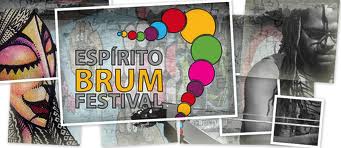 Climb aboard and make yourself comfortable, because tonight we're going from Cameroun to Argentina, Mexico to Tunisia and from Poland to Canada.
We'll be staying in the sun for quite a while in Brazil with a preview of next week's Espirito Brum Festival and I'll be getting you bouncing up and down in your seats to Electro-Swing, Peruvian Chicha, Gaita Colombiana, Gaita Venezolana, Cumbia Belga, Salsa, and some heavy Balkan beats! Trust me you don't want to miss it!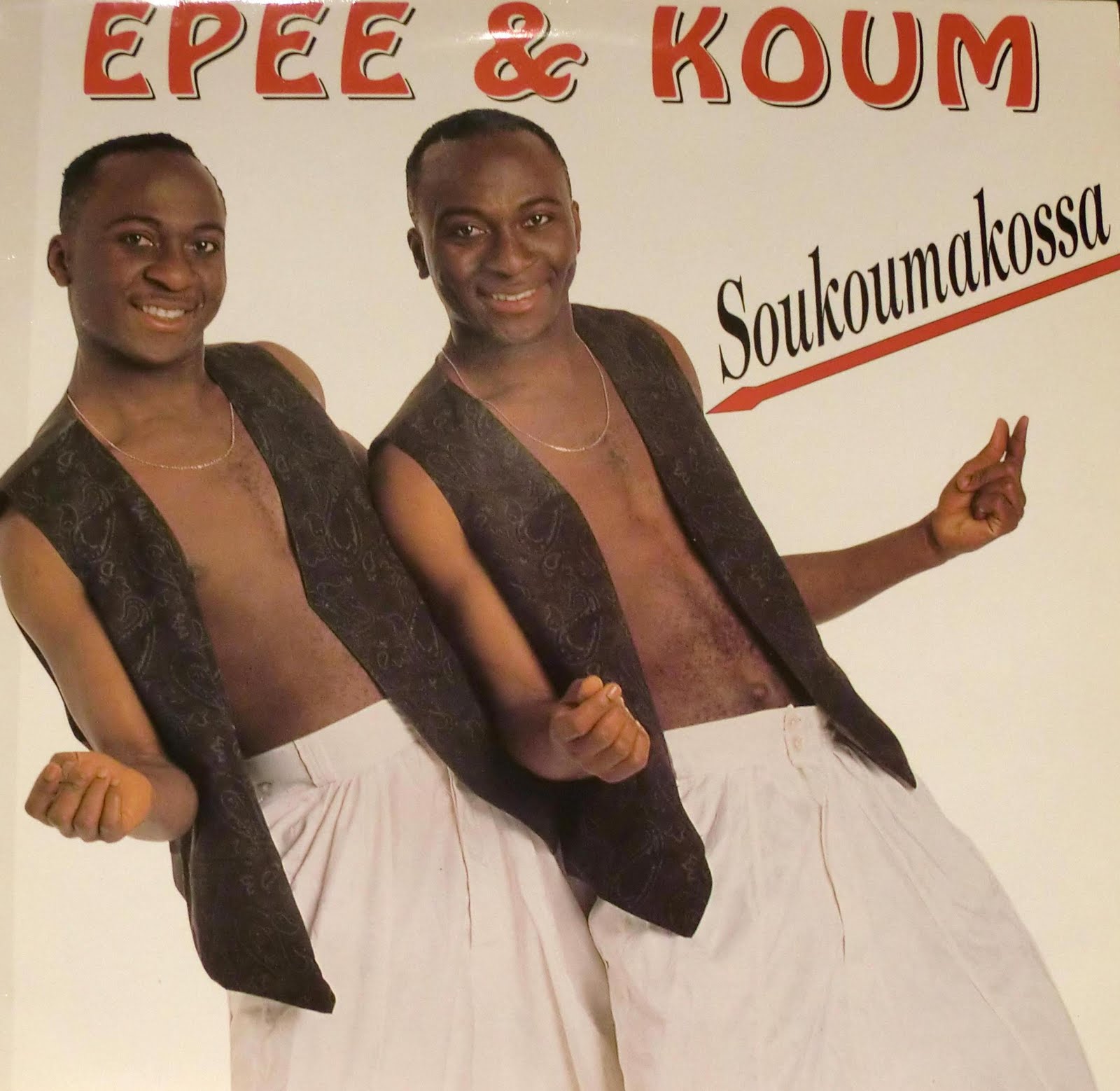 As promised first up we're off to the West African country of Cameroon and a piece of oldschool Makossa by Epee and Koum.
This is called "Soukoumokossa/Guy Lobé"
2 Soukoumakossa/Guy Lobé (4:17) by Epee & Koum from the album "Makossa Best of Vol. 3"
And from Cameroonian makossa to some upbeat Argentine Ska courtesy of Goy Karamelo this is called "Sale El Sol" (the sun's come out, I feel alright)
.

3 Sale El Sol (I Feel Alright) (2:50) by Goy Karamelo (Demo 2011)
Yeah, both Argentina and Mexico are full of experimentation and vibrant energy recently and this next one comes from Mexico's Rey Trueno (King Thunder) an art collective that put on multi-media experiences.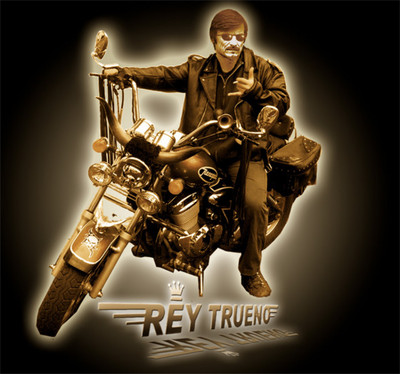 This sonic collage of a tune seems to take in all kinds of African influences and styles and is called "Aotole/Eutela" and is a lot of fun.
¡Que suenan los tambores!
4 Aotole/Eutela (4:32) by Rey Trueno
OK, I'm going to mellow out the sounds now and feature three songstresses from three different continents.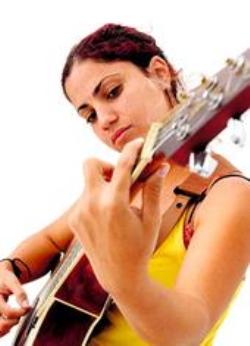 First up is a young Tunisian singer called Emel Mathlouthi and a beautiful song from her album "Helma Dream" called "Helma".
5 Helma (4:28) by Emel Mathlouthi from the album "Helma Dream"
Hmmm. Lovely! And now from North Africa to Poland. Well, France actually since our next songbird although born and brought up in Poland is now based in Paris and has allowed some of that Gallic wistfulness to seep into her music.
.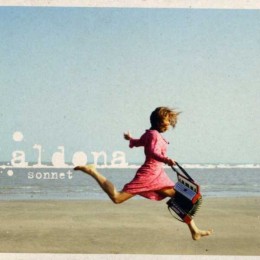 The lady in question is Aldona and this is a track from her new album ("Sonnet") on the German Jaro Medien label.
Aldona sings in Polish still, but the title of the track is given in English; this is a waltz entitled "Blue Birds of Blanka"
6 Blue Birds Of Blanka (4:05) by Aldona from the album "Sonnet" (Jaro Medien)
.
.
OK, last of the lyrical ladies for a moment - although stay tuned for a couple of tunes by the beautiful Brazilian singer Flavia Bittencourt later on in the show.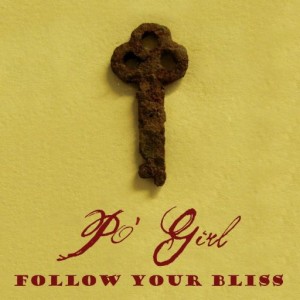 This is a Canadian band called Po' Girl. They take their name from the folklore of New Orleans when the women there gathered scraps of food from restaurants to make the 'Poor Girl' sandwiches for the railway strikers.
.
.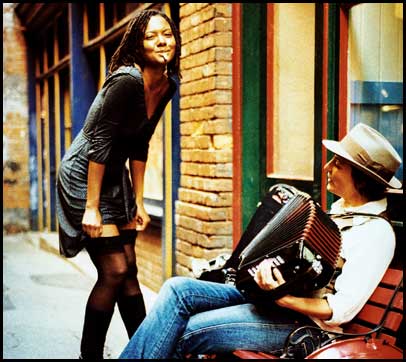 They're about to arrive in the UK for a tour to promote their new album "Follow Your Bliss" and will be appearing at the Kitchen Garden Cafe in Kings Heath, Birmingham, THIS Sunday the 11th of September. On the basis of the album I've got in front of me they're well worth going to see. This track is from the album and is called "Kathy".
7 Kathy (4:18) by Po' Girl from the album "Follow Your Bliss"
.
.
Yeah, the urban folk band Po' Girl who will be appearing at the Kitchen Garden Cafe this Sunday night.
In fact if you're going to be at Birmingham's Artsfest this weekend and you like beautiful female voices and good music, then check out the Yardbird jazz club on Sunday 11th at 2.30pm where you can catch the Diva Collective - three great Brummie singers, Sonia Indigo Clarke, Leonie Moore and Ola Brown backed by some great Brummie musicians: Reed Bass on bass, Leon Small on drums, Reuben James on keys, Melika QB on violin, Howard Chambers on guitar and some bloke called Glyn Phillips on Percussion - music ranging from original tracks to Billie Holiday, Gwen McRae and Soul II Soul as well as a version of Florence and the Machine's "You Got The Love" done rockabilly style . . . 2.30-3pm on Sunday at the Yardbird if you're interested.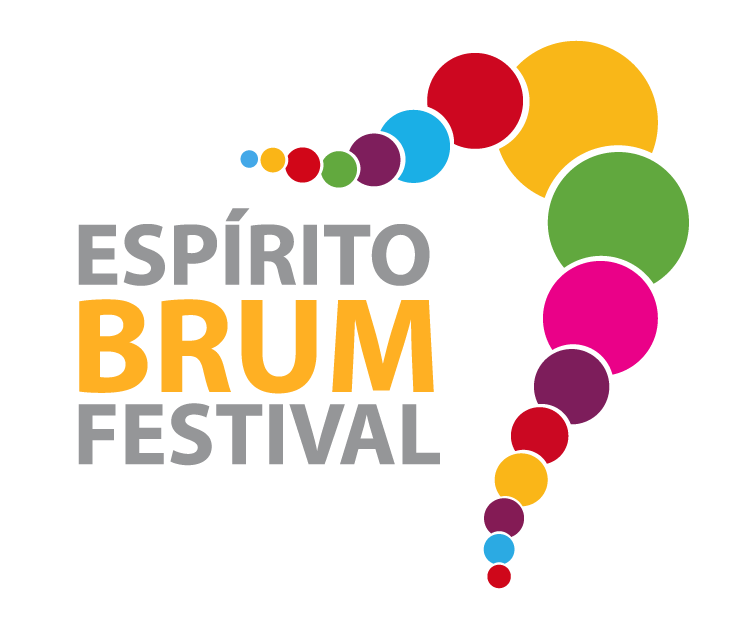 Now, then time to hit the Brazilian trail for the next seven numbers or so. Starting next week in Birmingham there'll be a Brummie-Brazilian exchange going on as Digbeth plays host to a load of Brazilian musicians and artists (alongside some great homegrown acts of all styles - over 30 acts in all) as part of the Espirito Brum Festival which is being organised by Rhubarb Radio's own Magpie Brown and Soesmix Eden.
Check out the website www.espiritobrum.org - all events are only a flat £5 each which is very reasonable and there'll also be workshops, films, foods and talks. As I say, check out the website for more details, but I'm going to give you a little taste of the Brazilian side of things over the next few tunes.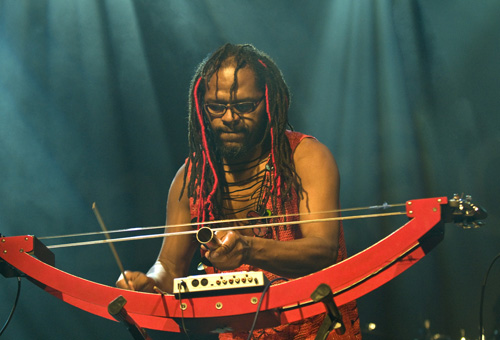 First up is the eclectic percussionist Babilak Bah - some very inspiring stuff indeed.
He'll be doing an experimental workshop on Saturday 17th at The Edge in Digbeth and will also be appearing at The Viva Brazil night at the PST Club on Sunday 18th alongside many other acts as well as me DJing.
This is a track from the album "Emxadario" called "Vou Me Raoni".
8 Vou Me Raoni (2:55) by Babilak Bah from the album "Emxadário" (Sonhos & Sons)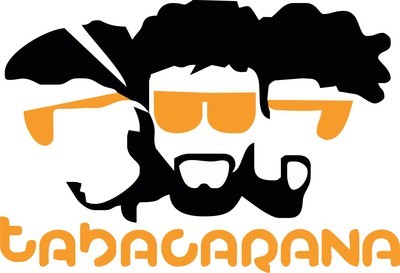 OK, that was Babilak Bah, and here's another act to be appearing as part of the Espirito Brum Festival, the samba-roqueiros, Tabacarana.
You can catch them at Monalitos in Bearwood on Thursday 15th alongside other acts. This is called "Onde Anda João Carlos?" (Where is João Carlos going?)
9 Onde Anda João Carlos? (4:54) by Tabacarana
[CONTINUOUS]
10 Toque de Pife Sem o Brasil (2:49) by Dominguinhos (Criolina re-edit)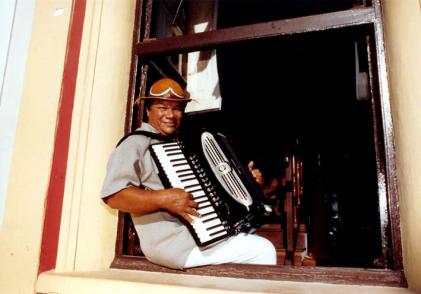 Well, that last track was not by someone who is appearing at the Espirito Brum Festival although there is a link.
You heard there a re-edit by the Brazilian DJ collective Criolina of a forro entitled "Toque de Pife Sem o Brasil" by the nordestino accordion player and composer, Dominguinhos.
And the link with the festival is as follows:
the beautiful Brazilian singer, Flavia Bittencourt will be performing here in Brum at two gigs next week - I'll give details later - and she has brought out a couple of albums to great acclaim, the most recent being entirely devoted to reinterpreting the work of the afore-mentioned Dominguinhos, entitled "Todo Domingos".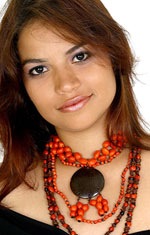 So to give you a flavour of that album and of the delicious Miss Bittencourt here's a track from there called "Lamento Sertanejo" and that's to be followed by a sublime track from her first album ("Sentido") called "Ex-Amor". But first "Lamento Sertanejo"
11 Lamento Sertanejo (3:48) by Flávia Bittencourt from the album "Todo Domingos" (Tratore)
[CONTINUOUS]
12 Ex-Amor (5:00) by Flávia Bittencourt from the album "Sentido" (Tratore)
[CHANGE CD!!!]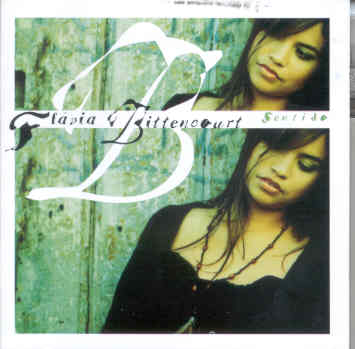 That was Flavia Bittencourt and you can hear her twice during the Espirito Brum Festival next week. The first event is taking place at Monalito's (which is on Three Shire Oaks in Bearwood, Birmingham) on Thursday 15th and besides Flavia and her musicians the night will also feature Brazilian DJ Zappie Pimiental and myself on the decks and Tabacarana 7pm till late - and all for £5. I'll see you all there . . .
Flavia will also be in the studio here on my show next week chatting and playing some unplugged songs live too, so don't forget to tune in!
.
And if you had already forgotten who you were listening to then I'll give you a reminder!
[You're listening to . . .]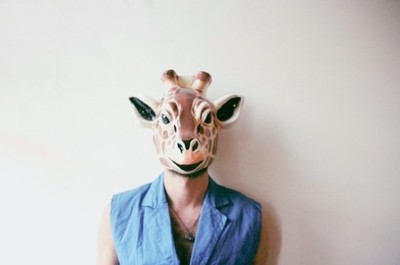 This is a track called "Seu Maya" - not sure who the original is but the remix is by Thornato of the Cumba Mela Collective)
(1) 13 Seu Maya (3:22) by Thornato (Cumba Mela Collective)
OK, last of the Brazilian numbers now and time to up the energy levels to kick off the half of the show.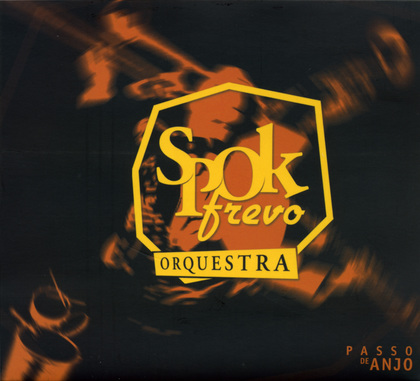 This is the amazing SpokFrevo Orquestra from Recife in Northeastern Brazil and a mad, million-miles-an-hour, jazzy frevo entitled "Nino o Pernambuquinho"!
(2) 14 Nino O Pernambuquinho (3:16) by Spok Frevo Orquestra from the album "Passo De Anjo" (Biscoito Fino)
.
OK, we're cooking on gas now...
So time for a little bit of Electro-Swing from Dimapetrov of St Petersburg in Russia to tickle your fancy.
Or is it Baltic Swing and Bass?
Hmmm. You know, I'm "Undecided Now" . . .
(3) 15 Undecided (3:05) by Dimapetrov
[CONTINUOUS]
(4) 16 Balkanski Bal (Bucovina rmx) (3:10) by DJ Supersonico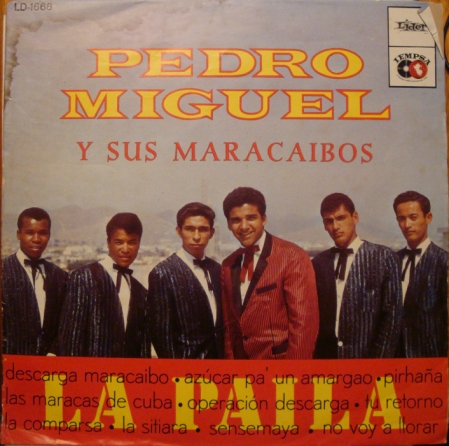 Opa, Opa!! That was the DJ Supersonico's Bucovina mix of "Balkanski Bal".
Stay tuned for some more Balkanic madness at the end of the show.
In the meantime I'm heading for the jungles of South America and some Peruvian Chicha from Pedro Miguel y sus Maracaibos.
This from the album "Bonghead Peru Selections" and is called "Arroz Con Coco" (Rice and Coconut). Güeepa!

(5) 17 Arroz con Coco (2:12) by Pedro Miguel Y Sus Maracaibos from the album "Bongohead Peru Selections"
And if that wasn't enough here's a little more psychedelic chicha music.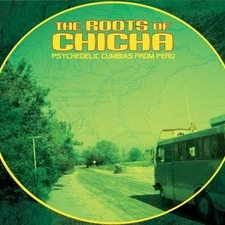 The band are Los Mirlos, the album is called "The Roots of Chicha: Psychedelic Cumbias from Peru" and this track is "El Milagro Verde" (The Green Miracle)
(6) 18 El Milagro Verde (2:44) by Los Mirlos from the album "The Roots of Chicha: Psychedelic Cumbias from Peru"
[CONTINUOUS]
.
.
(7) 19 El Chicharrón (3:13) by Hermanos Castillo from the album "Con Gaita"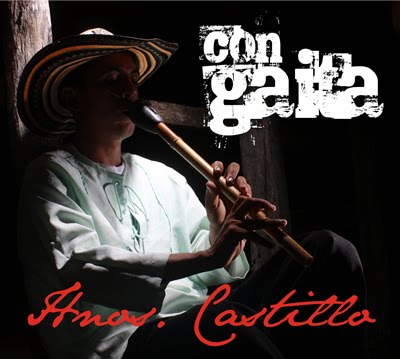 That was a track called "El Chicharrón" by Hermanos Castillo from the album "Con Gaita" - think that was actually a Colombian rhythm called puya underlining the gaita flutes (but I'm open to correction there if anyone knows better!).
.
The word gaita refers to a number of things in Spanish including, flutes, pipes, bagpipes and a form of Colombian music.
.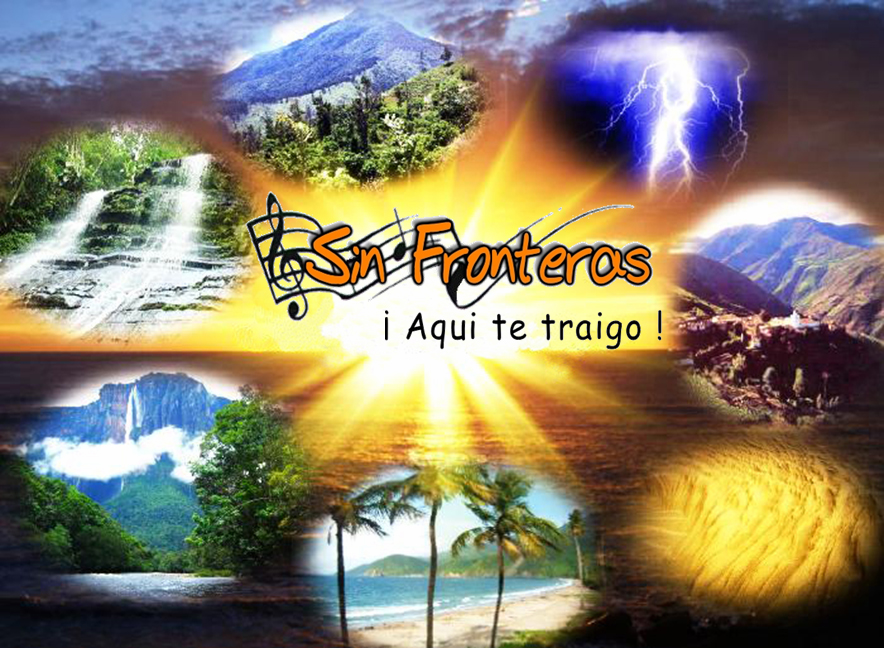 It also refers to another form of music from Venezuela, very different in rhythm than to it's Western neighbour.
.
The gaita venezolana is in ¾ time and sounds like this offering from the band Sin Fronteras(without frontiers) called "Aqui Te Traigo"(Here I bring you . . .). Enjoy!
.
(8) 20 Aqui Te Traigo (2009) (4:24) by Sin Fronteras
[CONTINUOUS]
(9) 21 Tiroteo (2:55) by New Swing Sextete from the album "Volumen 01"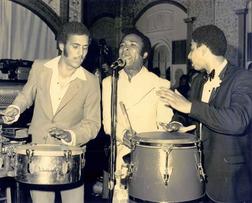 Hey, that was a track called "Tiroteo" by the New Swing Sextete - sorry I don't really have much more info about them other than that. Classic salsa dura feel even with the vibes. Guaranteed to get your feet moving!
Next up it's time to "Get Busy" with DJ Supersonico and the Sistema de Sonido Urbano and his Balkan-Kumbia mashup - I've warned you before, just watch out for Tarzan swing through the trees! - and that's followed very appropriately by a spot of "Jungle Fever" by Maguaré. Are you ready? Then Get BUSY!
(10) 22 Get Busy (3:22) by DJ Supersonico & Sistema de Sonido Urbano
[CONTINUOUS]
(11) 23 Jungle Fever (4:11) by Maguaré from the album "RetroCumbia" (Zephyrus)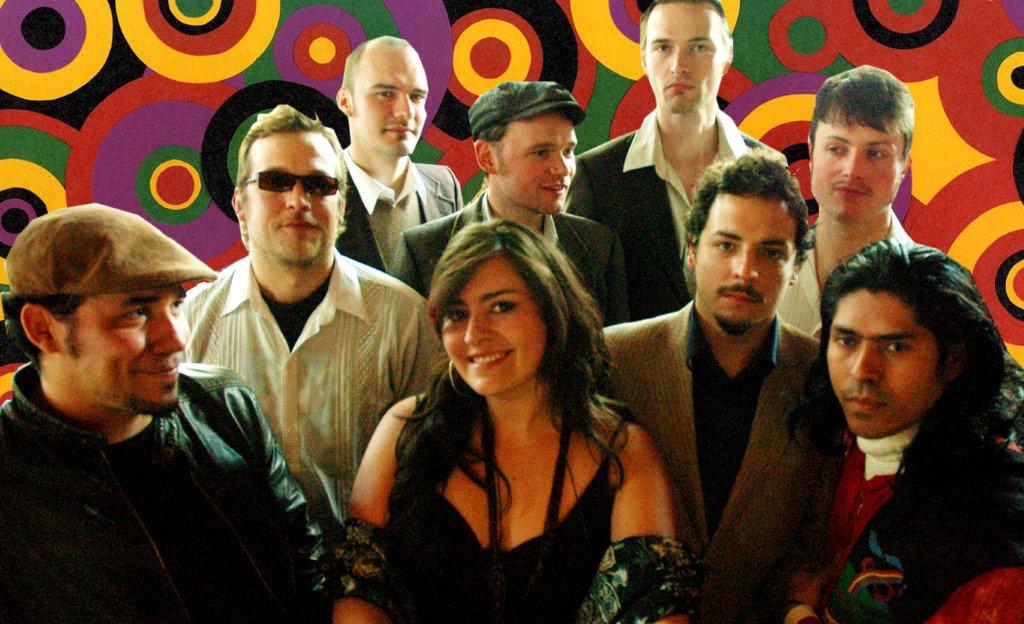 Yeah, now that is one sexy, sexy tune!! The band, Maguaré, is from Belgium but fronted by the lovely Colombian Paola Marquez and that's called "Jungle Fever" from their album "Retro Cumbia" on the Zephyrus label from Ghent.
That track can now be downloaded for free (as of yesterday) by going to SoundCloud and looking for "Jungle Fever".
Maguaré is spelled M-A-G-U-A-R-É. That's dedicated to La Maranguita, as is the next track. ¡¡Ay Papi!!
(12) 24 "¡Ay Papi!" (2:36) by Unknown Artist - from the album "Mofongo Para El Alma" (Discos Mulato)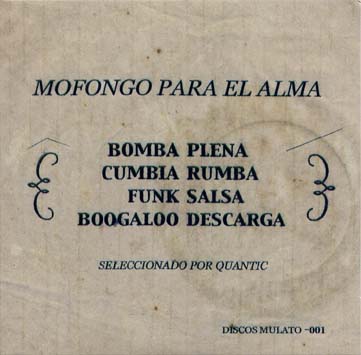 Ha ha ha!! How was that for you? Hope you enjoyed that as much as I did…
OK last number now.
[Goodbyes, shout-outs, reminders etc]
Let's go out with a bang (missus!) this is the Bootlegumachine mashup remix of Tony Camargo's "Año Viejo".
Good night to all and tune in next week for Flavia Bittencourt live on the show and a whole lot more!
(13) 25 Año Viejo (Bootlegumachine_Mashup) (5:44) by Tony Camargo (bootlegumachine re-fix)
WorldBeatUK (10th Show) - Broadcast Notes (4/5/11)
Tagged with: WorldBeatUK Glyn Phillips Julius Essoka Yami Jimmy Omonga Joan Soriano Carmina Cannavino Atlantidha Heider Moutinho Morozova Zohreh Jooya Renato Martins SpokFrevo Los Chinches Olefunk Zulu 9.30 dunkelbunt Chico Trujillo Fexomat Gypsyphonic Cordobestia
WBUK10 (4/5/11) Playlist
1 "Intro-Mat" (1.47) by Matchatcha from album 'Nyekesse' (Melodie)
Welcome, etc
Coming up on the show tonight: some lush Angolan-Portuguese lusophonic loveliness, achingly romantic bachatas from la Republica Dominicana, feisty retro-cumbia 21st C style, nostalgic Mexo-Peruvian landó, Ghanaian reggae to dance to, Portuguese fado to die for, as well as Portuguese Tango (yes, Portuguese!), Mexican Tango (yes, you heard that right too!), traditional Afghani music, Russian folk-rock, Anglo-Kenyan fusion, Catalan salsa-samba fusion, Spanish soul-flamenco fusion, not to mention samba, frevo, mambo, chicha, and a dash of funky electro-swing! And if that wasn't enough, some seriously hardcore Balkan breakdowns. It's enough to make a grown man weep!
Trust me, when I say two hours of the best world music from around the globe, I'm not messing!
First up, a track I've been meaning to play for weeks now, but I kept allowing to fall off the list, because it never seemed to comfortably fit in with what I'd got planned. So I'm going to play it first instead! This is Julius Essoka, from Cameroon, from his album "Epassi n'Epassi" and a jazzy piece called "Foolish Men".
2 "Foolish Men" (4.12) by Julius Essoka from album 'Epassi n'Epassi'
SHOUT OUTS ETC
This next track is by a musician called Yami based in Lisbon, Portugal, of mixed Portuguese-Angolan ancestry. It's from his album "Aloelela" on the HM Musica label and is a beautiful, dreamy, romantic tune with echoes of Brazil and Cabo Verde as well as Portugal and Angola. Sit back, make yourself comfortable, close your eyes, and let Yami sail you out over the horizon towards a setting sun. I can't help it, I'm a romantic at heart! This is "Kananga do Amor".
3 "Kananga do Amor" (4.04) by Yami from album 'Aloelela' (HM Musica)
Keeping it in a mellow mood, now this is Jimmy Omonga from Kinshasa in the Democratic Republic of Congo and a relaxing African reggae track from his 2007 "Destin" album on Hippo Records, called "Nakonda"
4 "Nakonda" (4.33) by Jimmy Omonga from 2007 album 'Destin' (Hippo Records)
This next track is dedicated to my dear friends el chileno mayor, Eddie Olguin (AKA DJ Sabroso) and the lovely Andrea - and in particular to their brand new baby girl, Ellie, con cariño y mucho amor. Felicitaciones a las tres!
This is a beautiful bachata from the Dominican Republic. It's from the album "El Duque de la Bachata" on Iaso Records (a brilliant company specialising in the music of the often looked-over Caribbean country of La Republica Dominicana) and is by the wonderful singer and guitarist Joan Soriano (the Duke of Bachata himself) and - I think - features the voice of his own little baby; this is "Amor de Niño":
5 "Amor de Niño" (3.38) by Joan Soriano from album 'El Duque de la Bachata' (Iaso Records)
Wasn't that beautiful? Sticking in the mid-Americas region we're going to go over to Mexico for a couple of numbers now. The singer is the Perú-born, Mexico-raised, Argentine-derived Carmina Cannavino. The track is - as far as I can make out - an afro-peruvian landó, so if you like the music of people like Susana Baca or my personal favourite, Eva Ayllón, la Reina del Landó, then you'll love this track.
It's from Carmina's album "Patria Granda" which is dedicated to the work and life of one of the greatest of Peru's legendary pantheon of female singers - and the one that probably initiated my love affair with the musica criolla of that wonderful country - Chabuca Granda. This track is called "Dónde Estás Adelita" (Where are you, Adelita?).
6 "Dónde Estás Adelita" (3.02) by Carmina Cannavino from album "Patria Granda'
CONTINUOUS - CONTINUOUS - CONTINUOUS
7 "Lo Que Vendrá" (3.48) by Orquesta Mexicano del Tango
First you heard "Donde Estas Adelita" by the Mexican based Carmina Cannavino and then straight after that a lovely piece of traditional orchestral tango called "Lo Que Vendrá" (That which will come) - and boy do I love tango! However, that was not performed by an Argentine orchestra as you might expect but was the work of the Orquesta Mexicano del Tango from Mexico!
And since I'm feeling in such a magical mood at the moment, let me share this with you. Portugal, like most of the countries that border onto the North Atlantic, has it's own tales of the mystical land of Atlantis. And so I offer you a piece by a band called Atlantihda, set up specifically to explore the story of the lost land, from the album of the same name on the HM Musica label this is their lush Portuguese take on tango, entitled: "Na Calma dos Teus Olhos" (In the Calm of Your Eyes).
8 "Na Calma Dos Teus Olhos" (3.00) by Atlantihda from album 'Atlantihda' (HM Musica)
And since I can't get enough beauty this evening, I'm sticking with Portugal, and the most exquisite and delicate fado. This is by the singer Helder Moutinho from his album "Que Fado e Este Que Trago?" (What Fado is this that I bring?) again on the HM Musica label from Lisbon and a track called "Nem Ventos Nem Madrugadas" (Neither Wind nor Dawns):
9 "Nem Ventos Nem Madrugadas" (4.28) by Helder Moutinho from album 'Que Fado E Este Que Trago?' (HM Musica)
Wasn't that beautiful? Aah, fado, meu fado! Well from the sublime to the noisy I suppose! I'd better wake you all up a bit. The next track comes from Moscow in Russa and is a piece of Russian Folk Rock with a slight psychedelic metal edge! Don't worry, it's quite good really!
The band is called Morozova - named after their female singer and hurdygurdy player; I'm not sure what the album's called - I really make an effort to try and check out the details of all the music and bands I play, often spending hours chasing elusive leads in different languages, but this one defeated me. However, I can tell you this, the track's called "Pavlin" which I think means 'peacock'!
10 "Pavlin" (3.54) by Morozova from album 'Morozova' (Greenwave Music)
CONTINUOUS - CONTINUOUS - CONTINUOUS
11 "Mikham Beram Koh" (4.02) by Zohreh Jooya & Ustad Hossein Arman from album 'Afghan Music' (ARC Records)
Well, I thought you needed a bit of otherworldly beauty again so that last track was from an album on the ARC Recordings label called "Afghan Music" by the talented and really rather gorgeous Afghani-Irani songstress Zohreh Jooya in duet with the Afghani singer Ustad Hossein Arman.
The whole album is an attempt by Zoohreh and the Afghan Ensemble to try and preserve the traditional music of Afghanistan before it gets swamped. Due to the lack of opportunities for musicians to learn their own music in their own country due to all the troubles of the last couple of decades, a whole generation were in danger of missing out. The track was called "Mikham Beram Koh", which is an invitation to someone called Leyly to go up into the mountains and look for gazelles. I'm assuming dating opportunities are thin on the ground in Afghanistan…
Change of place now - from the mountains of Central Asia to the mountains of East Africa; Kenya to be exact and here's an album I've been featuring for the last couple of weeks. It was released two days ago on Gilles Peterson's Brownswood Recordings label; it's by an anglo-kenyan collective called Owiny Sigoma, it's from the album of the same name and this is a very brazilianesque number called "Hera":
12 "Hera" (4.23) by Owiny Sigoma Band from album 'Owiny Sigoma' (Brownswood Recordings)
[CHANGE THE CD HERE!!]

[Remember, you're listening to WorldBeatUK with me Glyn Phillips, right here on Rhubarb Radio, etc
You can check all the details for any of the tracks tonight on my website www.worldmusic.co.uk/radio
Do some shout-outs, etc, time check]
That last track had a Brazilian feel to it and that leads nicely into the next track! You might remember a few weeks back I had as special guest the brilliant percussionist Renato Martins in the studio, being interviewed, playing some stuff from his CDs and doing a live number just on udu pot alone! Stunning.
Well I'm going to play a track from his latest project with the Belgian classical guitarist, Boris Gaqueres, from their album "Tempo Feliz" which features Boris's accomplished guitar work and Renato switches from udu pot to cajón, the wooden box drum of afro-peruvian origin. This lovely track is called "Carioca"
13 "Carioca" (2.59) by Goris Gaquere & Renato Martins from album 'Tempo Feliz' (www.renato-martins.com/projectsduo.htm)
Wonderful - passion combined with inventiveness and metronomic exactitude! OK, sticking with Brazil, now but going right up North to Recife, to the homeland of the manic, acrobatic, umbrella-waving, hundred-miles-an-hour dance music of Pernambuco state, the Frevo! This is the excellent SpokFrevo Orquesta and the title-track from their album "Passo de Anjo" on the Biscoito Fino label. I defy anyone to sit still through this!
14 "Passo de Anjo" (2.54) by SpokFrevo Orquesta from album 'Passo de Anjo' (Biscoito Fino)
CONTINUOUS - CONTINUOUS - CONTINUOUS
15 "Babarabatiri" (2.33) by Beny Moré from 2008 album 'The Best of Mr Bongo' (Mr Bongo Records)
Wonderful mambo madness from El Bárbaro del Ritmo (the Wild Man of Rhythm) himself, Cuba's Beny Moré - played just for the sheer hell of it; you can find that track all over the place - my copy is from the album "The Best of Mr Bongo", the legendary UK latin specialists, once resident in a little basement in London's Soho, but now you'll have to find them online instead.
Moving swiftly on and staying with the London latin connection, this is the UK's Los Chinches and their take on the Peruvian chicha music phenomenon (an amalgamation of Colombian cumbia rhythms with the feel of 1960s and 70s Peruvian Amazonian psychedelia). Yep! That's what I said! This is called "Chicha Love":
16 "Chicha Love" (2.53) by Los Chinches from album 'Chicha Love'
CONTINUOUS - CONTINUOUS - CONTINUOUS
17 "Bandidos" (3.45) by Zulú 9.30 from 2008 album 'Huellas' (Kasba Music)
Lovely piece of latin fusion entitled "Bandidos" from Barcelona's Zulú 9.30 from their 2008 album "Huellas" (which means 'footprints') on the Kasba Music label. I hope to play something from their 2011 album "Tiempo al Tiempo" soon; watch this space!
And staying in Spain, the next track is by a band I came across a few years ago and really deserve to be better known. I made quite a point last week of talking about the sheer amount of creativity coming out of Spain during the last decade or more and this is another example of what I'm talking about. The band is called "Oléfunk" as is the album and as you've probably guessed they fuse flamenco with funk and soul. I love this. This track is called "No Me Des Candela"
18 "No Me Des Candela" (4.25) by Oléfunk from album 'Oléfunk'
You're listening to WorldBeatUK on Rhubarb Radio, with me, Glyn Phillips - two hours of the best world music from around the globe, every Wednesday 7-9pm.
Time for some Balkan bounce now with one of the heaviest Balkan orchestras out there at the minute. This is the Boban & Marko Markovic Orkestar - soon to be seen travelling Europe in a double-bill, all-star, heavyweight extravaganza with rivals Fanfare Ciocarlia to see who is the biggest, baddest Balkan Brass Band of all!! See if this helps you make up your mind. From the 2009 album "Devla - Blown Away To Dancefloor Heaven" on the German Piranha label, this is called "Maruska"!
19 "Maruska" (3.16) by Boban & Marko Markovic Orkestar from 2009 album 'Devla - Blown Away to Dancefloor Heaven' (Piranha)
That was the unadulterated sound of Balkan brass music, but there's a lot of interest out there amongst mixers and mashers of remixing all kinds of musics. Balkan remixes are very popular - and I'm going to play an unbelievable track later on - as are cumbia and RnB mashups (again, just watch this space).
However, one of my favourite genres is that of electroswing, which roughly speaking takes classic jazz (20s, 30s, 40s, etc) and gives it a 21st C repaint. This track is by the ubiquitous remixer [dunkelbunt] and is from his 2009 album 'Raindrops and Elephants' on the Piranha label - esto es para todas aquellas chicas con piel color de canela. Saben bien quien son. This is called "Cinnamon Girl" -
20 "Cinnamon Girl" (4.07, but finishes at 3.52!) by [dunkelbunt] from 2009 album 'Raindrops and Elephants' (Piranha)
[ANY ANNOUNCEMENTS / SHOUT OUTS ETC]
[Announce the Honeycomb Club featuring B'ham's own Alternative Dubstep Orchestra tomorrow night at H&H; also Freddie Pirotta's Hip Operation on Saturday; The Urban Voodoo Machine at the H&H on May 12th (Bourbon soaked Gypsy Blues Bop'n'Stroll) ]
Going to go with some Cumbia Chilombiana now - that's Chilean cumbia if you didn't know; Cumbia originally comes from the Caribbean coast of Colombia in the North of South America but since the 1960s has spread in popularity all over the latin World and even outside of the americas. It's main bedrock of support has been amongst working class people - and even in such Eurocentric countries as Chile and Argentina it was taken to heart by the clase obrera and due to the attentions of a whole newer, younger generation it's once again spreading it's wings.
The Chilean band Chico Trujillo here give us a retro-big band experience with a big bouncy track called "Varga Varga" from their album "Chico de Oro" on the Barbes Records label.
21 "Varga-Varga" (3.12) by Chico Trujillo from album "Chico de Oro" (Barbes Records)
From retro-cumbia to an up-to-date fix-up of an old tune from the heyday of cumbias about half a century ago. This is the well-known track "La Subienda" and a reworking by El Sonidero Cordobestia from the Cabeza album "Cumbias Momificadas"
22 "La Subienda" (4.51) by Sonidero Cordobestia from album 'Cumbias Momificadas' (Cabeza!)
Back to the Balkans now - well, almost because this comes from New Orleans in the USA of all places. it's the Gypsyphonic Disco and a rather cheeky mashup entitled "Gypsy Milk"
23 "Gypsy Milk" (3.24) by Gypsyphonic Disco
Well, you've waited long enough - or at least I have! It's time for "The Wonderdrug". I've been dying to drop this one on you all night. Hot off the press yesterday, this is the digital equivalent of a door-to-door delivery; I'm not sure it's even released officially yet, but I've got permission from the music's producer to play this on the show.
This is the Ultimate, the Zenith, the Epitome of Balkan Breakcore Madness. As Spinal Tap would say: turn your speakers up to 11 and prepare to be rocked. This track comes with a Government Health Warning: Guys, girls, empty your stomachs and your bowels before mounting the ride, put your safety helmets on, strap yourselves in and make sure you keep all limbs inside the carriage, brace yourselves, seriously.
Of all the hardcore Gypsy/Balkan remixers out there, there is but one who I would call the King of Gypsy Breakcore, and that's: Fexomat from Berlin. I offer you "The Wonderdrug". Be scared, oh yes, be very scared!
24 "The Wonderdrug" (3.13) by Fexomat
[Thanks to one and all etc; Coming up next is: ]
Time to go and I'm going to leave you with this fantastic old bachata from Juan Batista on the excellent album "Bachata Roja" (no, not Bachata Rosa!- this is the real McCoy!) on the Iaso Records label. See you all next week I hope. This is "Estoy Aqui Pero No Soy Yo" ("I'm here, but I'm not me" - work it out yourselves!). Chau, babies!
25 "Estoy Aqui Pero No Soy Yo" (3.40) by Juan Batista from album 'Bachata Roja' (Iaso Records)
1