WorldBeatUK (17th Show) - Broadcast Notes (22/6/11)
Tagged with: WorldBeatUK Glyn Phillips Calan Tom Martin Cheka Aly Keita Tamikrest SMOD Manu Chao Super Cayor Hakim Ghazi Abdel Baki Charbel Rouhana Fareeq Al Atrash Awatiñas Professor Elemental Swing Gadje Antwerp Gypsy Ska Ot Azoy Tirana Caravana Fantasma Canteca
WBUK17 (22/6/11) - SHOWNOTES
1 "Intro-Mat" (1.47) by Matchatcha from album "Nyekesse" (Melodie)
Welcome once again to WorldBeatUK on Rhubarb Radio with me Glyn Phillips taking you on a musical journey for the next two hours around the planet's musical hotspots!
This week we start in the UK but then travel to West Africa to visit Guinea, Cote D'Ivoire, Mali and Senegal.
We take in stops at France via San Antonio, Texas, straddle the straits of Gibraltar with a foot in both Morocco and Spain, cruise the Med and then disembark for an extended stay in Lebanon,
We scale the Andes of Bolivia, gatecrash an English summer fete, head off to the continent to visit the Gypsy and Jewish cultures of France, Belgium and Holland, and even re-imagine Coventry in the metropoli of South America . . .
. . . and finally party off into the sunset in Spain and New York. I hope you've packed your passport and some clean underwear!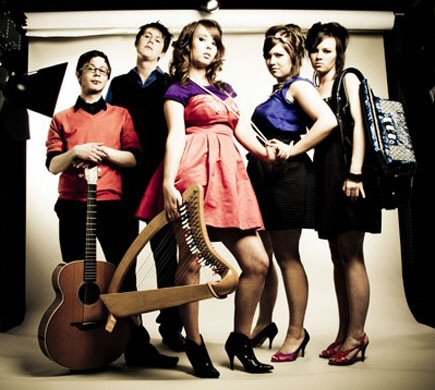 Kicking off the show we're making a hop, skip and a jump from Brum to Wales. One of the leading bands of the Celtic folk renaissance amongst young musicians is Calan. This is from their album "Bling" (on the Sain label) and it's a track called "Calan".
2 "Calan" (3.33) by Calan from the album "Bling" (Sain)
.
.
.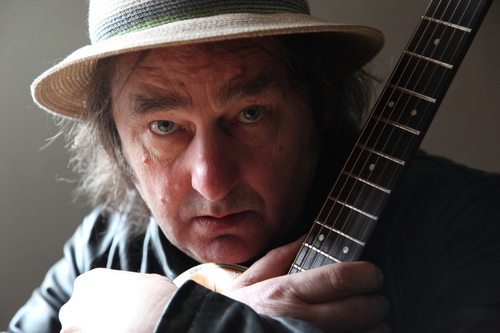 Now this weekend you can catch one of Birmingham's finest sing-songwriters, Tom Martin, who hails originally from Ireland but has put his roots down in Brum - so much so that he owns and runs his own live music venue, the excellent "Tower of Song" on Pershore Road South, in Cotteridge, South Birmingham.
He'll be performing there this Saturday 25th June, singing his own beautifully crafted songs and accompanied by the wonderful cellist Helena Rosewell. Tom's a mean guitarist too - a man truly at one with his instrument.
It's only £3 on the door, runs from around 8pm till midnight and there'll be a support act beforehand - it's always a lovely atmosphere there too. Well worth checking out. Here's an idea of what you can expect from Tom and Helena. This is a track called "Slowburner" from Tom's solo album "Prime Time":
3 "Slowburner" (3.07) by Tom Martin from the album "Prime Time" (Tom Martin Music)
Beautiful!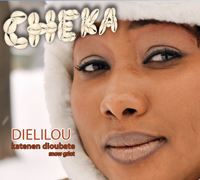 Last week I played you some music from African exiles in Canada and the States. This time it's the turn of Guinean singer Cheka Katenen Dioubate who now lives amongst the snows of Canada. This is a track from her album "Dielilou" entitled "Diagne". Cheka describes it thus: "Being alone can be painful, but distance cannot change the power of true love. The mere sound of a lover's voice can feel like his kiss".
4 "Diagne" (5.02) by Cheka Katenen Dioubate from the album "Dielilou" (Tamala KCD29081)
.
Another African resident in a foreign country is the Ivorian musician Aly Keita who plays the balafon - a large wooden marimba-like instrument common in West Africa. Aly now lives in Belgium, but his music evokes timeless images of Africa. Here he teams up with the legendary balafonist Keletegui Diabate for a track off his album "Farafinka" (on the Contre Jour label). This is called "Bamana Folie":
5 "Bamana Folie" (5.56) by Aly Keita (ft Keletegui Diabate) from the album "Farafinka" (Contre Jour CJ026)
I've featured a lot of Malian artists recently, including this next band, and with good reason. We're all finally waking up to the rich diversity of sounds and traditions and great musicianship within this huge country.
Tamikrest are from northern Mali, where the forests and plains to the south give way to the southern Sahara desert. They are ethnically Tuareg and their music reflects that - although combined with the rock influences so prevalent amongst the younger Tuareg.
You can see them this weekend right here in the UK! They'll be performing at the "Home Festival" of world music in Dartington, Devon this Saturday - I'm going to cover the festival and I hope to bring back some great music from there for the show. This track is called "Arantane N Tinariwen" from their new album "Toumastin" (Glitterhouse Records).
6 "Arantane N Tinariwen" (3.47) by Tamikrest from the album "Toumastin" (Glitterhouse Records GRCD 721)
And from Malian desert rock to Malian rap. SMOD are a group made up of three young rappers and musicians called Sam, Ousco and Donsky. Originally there was another one, with the initial 'M', hence SMOD: S-M-O-D.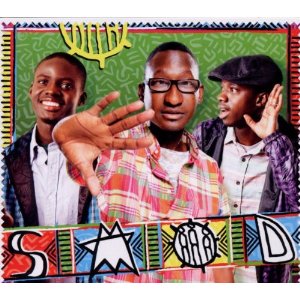 Anyway the ex-Radio Bemba performer Manu Chao just happened to be producing the 2005 album "Dimanche a Bamako" by Amadou & Mariam - when he discovered the youngsters jamming on the rooftop of the house. It turned out that one of them was Amadou & Mariam's son Sam. Manu Chao was so impressed that he produced this, their third album called simply "SMOD".
They sing in both French and Bambara and their sweet sound often disguises some hard-hitting issues such as this track: "Dirigeants Africaines" which is aimed at corrupt and incompetent African leaders - "Wordy speakers, money eaters, African leaders are like this"
7 "Dirigeants Africains" (3.59) by SMOD from their album "SMOD" (Because Music)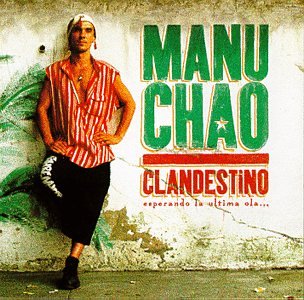 And it's only right that we acknowledge Manu Chao himself - but as ever with a twist. This is a remix by Sonora of one of Manu's iconic tracks "Bongo Bong" - this is called "King of the Bongo".
8 "King of the Bongo" (5.04) by Manu Chao (Sonora Remix)
.
[CONTINUOUS]
.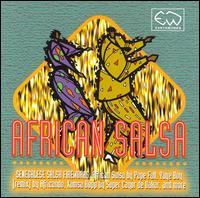 9 "Xamsa Bopp" (4.15) by Super Cayor de Dakar from the album "African Salsa" (Earthworks)
That last track was a load of Mbalax wasn't it? No, really it was! M-B-A-L-A-X, mbalax. The track was called "Xamsa Bopp" by the Senegalese band Super Cayor de Dakar from the 2006 compilation album "African Salsa" on the Earthworks label. Lovely!
.
.
Hakim - full name Abdelhakim Bouromane - is a Moroccan-Spaniard singer, born in Casablanca, now resident in Malaga in Andalusia. Hakim mixes pop, flamenco and arabic music and sings and writes in both Spanish and Arabic, as on this track from his double-platinum 1998 album "Como Suena" (How's It Sound) - this track is called "Nur Lain" but is more popularly referred to by its hookline "Habibi".
10 "Nur Lain (Habibi) (4.11) by Hakim from the album "Como Suena" (Sony Epic)
Staying in an arabic mood now we're going to travel around the other side of the Mediterranean, from Spain and Morocco, eastwards to the Levant and in particular to the country of Lebanon where the next three tracks come from, each one very different, but each one produced by Ghazi Abdel Baki and is on the Forward record label.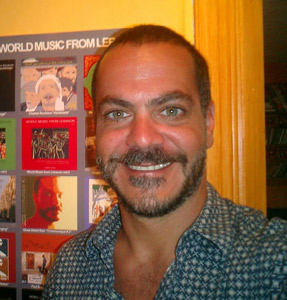 And first up is the composer, arranger, guitarist and singer himself, Ghazi Abdel Baki. This is a track from his 2009 album "The Last Communiqué". The whole album is full of great ideas and interesting sounds. Abdel takes all kinds of influences and puts them into his tracks - you can hear pure funk and jazz, classical and filmscore, rock and blues all blended into music that is still very Levantine and Arabic too.
The track I've selected is called "Majnoun Leyla". It's based on the legend of Macnun and Leyla of two star-crossed lovers whose families start feuding with each other (sound familiar?) and eventually when Leyla is married off to someone else Mecnun goes mad and wanders about the desert writing poetry until he dies young as does Leyla. Some stories have them dying together, others being buried together and others as them running off together to live in a village in Rajasthan.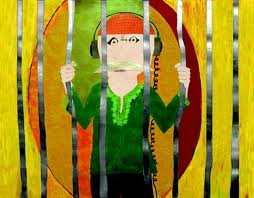 The epic story is based on a real life 7th century Bedouin poet Qays ibn al-Mulawwah who fell in love with a certain Layla bint Mahdi ibn Sah'd. The tale was made famous five centuries later by the great Persian poet Nizami. And improbable as this might sound it resonates today because Leyla is the very same woman that appears in Derek and the Dominos (aka Eric Clapton)'s love song "Layla" - the woman who epitomises the forbidden and impossible love. You see, you learn something new every day!
11 "Majnoun Leyla" (3.36) by Ghazi Abdel Baki from the album "The Last Communiqué" (Forward)
Still in Lebanon an oud duet by Charbel Rouhana and Elie Khouri from Gharbel's meditative labour of love "Doux Zen" an album which took him 3 years to finish. It's also, like the previous track, an album steeped in Arabic passion. As the liner notes by Marcel Khalife say: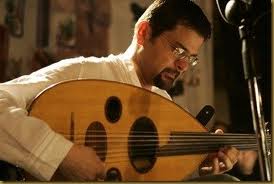 "Charbel ... passionately surrenders to the lust of the plectrum and fingers, deeply thrusts himself into the Oud's chest ... a melting resonance where boundaries between the pluck and melody intermingle on the verge of a velvety string, like the body of a woman touched by love ... fingers fall and fondle them, then with the edge of the sharp plectrum, embrace, wound and devour them."
Ooh er, missus! Now then if you don't know, the oud is an Arabic stringed instrument with 5 pairs of strings and a fat bulging body like a large gourd chopped in half from the top to the bottom. Unlike the electric guitar which is unashamedly male, the curvaceous oud along with the Spanish guitar are seen as very much female in character, to be caressed and stroked in order to coax forth the sweet melodies . . .
I'm currently playing in a band called 'Flamenco Conspiracy' where we use the oud alongside Spanish guitar, so I'm getting into this great instrument in a big way. This track is called "Basma".
12 "Basma" (3.53) by Charbel Rouhana from the album "Doux Zen" (Forward)
And finally before we leave Lebanon here's a track from the younger generation of Lebanese musicians who, like so many young people around the world, are heavily influenced by rap and hip-hop. This is Fareeq Al Atrash from the album of the same name and a track called "Sharqi".
13 "Sharqi" (3.39) by Fareeq Al Atrash from the album "Fareeq Al Atrash" (Forward)
- - - - - - - - - - - - - - - - - - - - - - - - - - - - - - - - - - - - - - - - - -

Don't forget you're listening to Glyn Phillips and WorldBeatUK, right here on Rhubarb Radio, transmitting from the Custard Factory in Digbeth, Birmingham all over the world. Join me every Wednesday between 7pm and 9pm UK time for 2 hours of the best in world music from the four corners of the globe - yes, I know it's technically impossible, but it makes for a good phrase doesn't it . . . !
OK, Imagine we're going whizzing over the Med, over the Atlantic Ocean, over the Amazon Jungle and up the Andes, higher and higher, above the clouds to the Bolivian altiplano where we will find the Aymara people from the lands around Lake Titicaca.
This next track is not a recent one, there's no re-issue, no tour, no normal reason for it to appear on radio, apart from the fact that I rather like it and I think you might too. Going back in the 80s and early 90s you might have heard this sort of music a lot more, but (like East European polyphonic choirs) it seems to have gone our of fashion. No matter, I don't give a stuff about fashion.
The group is called Awatiñas and this track is from their album "El Inka Atahuayllpa" (named after the most famous of the Inca kings). The sub-title to the album is the catchily named Aymara phrase: "Wiñaypachjakapxañanakasakipunirakiwa" (try saying that after 3 bowls of chicha!), which translates as 'we will live forever'; I knew that Aymara phrasebook would come in useful somewhere!
There are many different indigenous rhythms and music forms in Bolivia, let alone South America and this one is a 'saya', which is often associated with Bolivian carnavales and in particular the Caporal dance. I've seen this danced in the streets of La Paz - the highest capital in the world - at the Festival of Gran Poder and it's quite a sight! This track is set in the coca-growing regions of Las Yungas on the side of the Andes where they drop down towards the Amazon jungle and it's called "En Los Cocales".
(1) 14 "En Los Cocales" (3.24) by Awatiñas from the album "El Inka Atahuayllpa"
Now, latin americans are world-famous for throwing carnivals and fiestas, aren't they? But this is how we do it in England. And as yesterday was the Summer Solstice, the longest day in the year (yes, check it out!) I'll leave you with the idiosyncratic Professor Elemental as he takes a little walk around the vicar's lawn and prepares for the annual village fete. No, please, this is no laughing matter, in fact: It's a "Fete Worse Than Death"!
(2) 15 "Fete Worse Than Death" (2.18) by Professor Elemental from the album "More Tea?"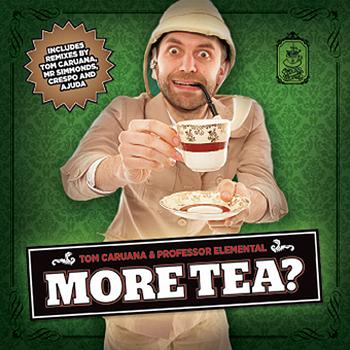 I say, wouldn't catch those damned Frenchies putting on something so quintessentially English, What?! No, they'd probably mix it up in a gypsy-stylee with a little bit of Arab funny business, if you'll pardon my French . . .
.
.
.
.
.
.
(3) 16 "Kriss Romani" (4.32) by Swing Gadje from album "Rough Guide to Gypsy Swing" (Rough Guide)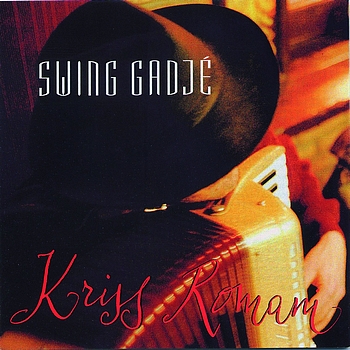 That was a track called "Kriss Romani" by the band Swing Gadje from the compilation album "Rough Guide to Gypsy Swing" (Rough Guide label). And let's keep with the gypsy mood - but this time moving north from France to Belgium and the Antwerp Gypsy Ska Orchestra this is called "Duj Sandala".
(4) 17 "Duj Sandala" (3.51) by Antwerp Gypsy Ska Orchestra
Going North again, but just a short distance to Amsterdam where we'll find the Ot Azoj Klezmer Band and their Molvanian rendition of "Disco Katala".
(5) 18 "Disco Katala" (4.20) by Ot Azoy Klezmer Band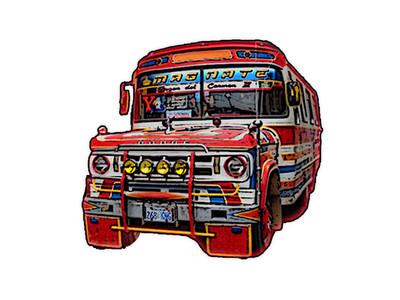 Nah, I aint finished with the whole gypsy-cum-klezmer-cum balkan thing yet! And I think it's time to chuck in a little cumbia seasoning too. This is the band La Tirana Caravana and the Add On De Bass remix of "Fanfarri Cumbia".
(6) 19 "Fanfarri Cumbia" (3.17) by La Tirana Caravana (Add on de Bass remix)
Now then 30 years ago this week back in 1981, a tune was released by a Coventry band that almost more than any other caught the zeitgeist of the time. A harsh, rightwing Conservative Government, massive unemployment, stagnant economy, discontent, anger, violence, poverty and the breakdown of society whilst a certain grocer's daughter told us "There is no such thing as Society".

Businesses were going under, shopfronts were all boarded up, inequality was rife, racial tensions were at breaking point, the inner cities were rioting, and everything seemed bleak. The band was The Specials. And the song?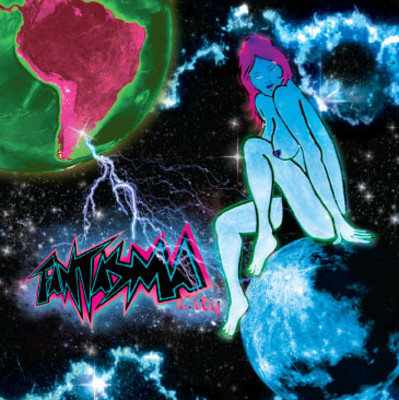 The spectral, haunting "Ghost Town". In recognition of an iconic piece of music and social history - I give you a remix; this is an Argentine re-imagining of "Ghost Town" by the nu-cumbia pioneers "Fantasma":
(7) 20 "Ghost Town" (3.23) by Fantasma from the album "Cabeza! 006"
And from some nu-latin music to some nu-flamenco. From Spain the wonderful Canteca de Macao and a tune from their "Camino de la Vida Entera" album (Warner Music Spain) called "Backstage".
(8) 21 "Backstage" (3.38) by Canteca de Macao from the album "Camino de la Vida Entera" (Warner Music Spain)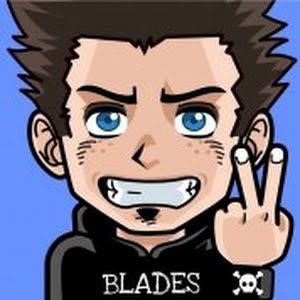 OK, nearly at the end of the show now, so let's have some fun! From one of my favourite remixers around (all the way over in Adelaide, Australia) this is Matty Blades's re-working of Ray Charles's "I Got a Woman".
(9) 22 "I Got A Woman" (2.36) by Ray Charles (Matty Blades remix)
.
[Shout outs and thankyous and reminders - see separate sheet with events listings]:
From 'I got a woman' to a track called "La Mujer Latina" - the latin woman - ¡Ay, que bellas que son! Pues si eres una latina, esto es para ti mujer!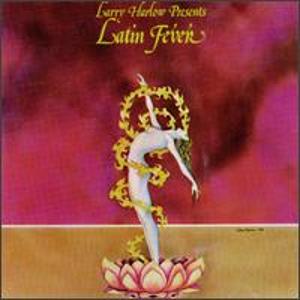 From the compilation album "Salsa Selecta: a taste of Nu-Yorican Latin Flavours" on the Nascente label, this is 6 minutes and 15 seconds of pure joy. Just flow with this tune by the 14-piece all-female band, Latin Fever, produced by Larry Harlow of Fania, as it goes from rumba to latin-rock to samba to salsa before ending in a full-on descarga-style work out on timbales. I love it! Enjoy, mi gente, goza, goza!
(10) 23 "La Mujer Latina" (6.14) by Latin Fever from the album "Salsa Selecta: a taste of Nu-Yorican Latin Flavours" (Nascente)
1