Winter Blues (27/3/13) Luna Lee and The Brothers Groove
Tagged with: Luna Lee Gayageum Voodoo Chile Scuttle Buttin Blues Brothers Groove My Guitar Birmingham Andy Kershaw No Off Switch World Music worldmusic.co.uk
I really don't like Winter - my hands and legs freeze, my mind slows down, my spirits crash. I just don't like it. However, there must be something in the air because this last week or so I've felt a fresh burst of creativity. It might be snowing again outside, there's ice all over the pavements, I'm still waiting for my daffodils and early tulips to appear, but inside me there's something happening - I'm beginning to feel hopeful again! And here's the perfect counterpart to that...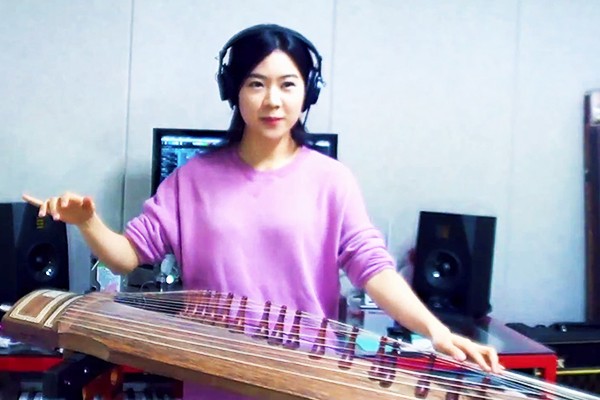 A friend of mine posted a link on Facebook to this YouTube video of a certain Luna Lee (I'm guessing Korean descent?) playing on a gayageum (a Korean 12 string zither similar to the koto and guzheng). OK, very 'world music' you'd say. But check it out, the girl uses it to play blues and rock! Just fabulous!
The first video I heard was a jaw-dropping arrangement of Hendrix's "Voodoo Chile". It starts off all moody and broody and dark - gorgeous, especially the way she bends the notes, all blue and mean. As it carries on to what would normally be a guitar solo she gets all dirty and kick-ass on us! Woah! Somebody get this girl on tour over here! Love it. Here's a link to "Voodoo Chile":
Luna Lee: "Voodoo Chile" - http://youtu.be/NfOHjeI-Bns
But before you click it, WAIT! There's another track I want you to check out too - so come back to this blog page and click the link on this highly addictive rendition of "Scuttle Buttin" - trust me this is one you'll want on repeat play again and again (and again!). Luna Lee's treatment of this is like an intravenous injection of adrenaline and monosodium glutamate! The only fault with it is that it's too short! Check it out:
Luna Lee: - "Scuttle Buttin" - youtu.be/JX-T0eBr31w
I can also recommend her versions of Steve Vai's "Tender Surrender" and a Stevie Ray Vaughan arrangement of "Little Wing". They've all been on the net for a few years - but here in WorldMusic.co.uk, it's all about good music, no matter where or when it was created.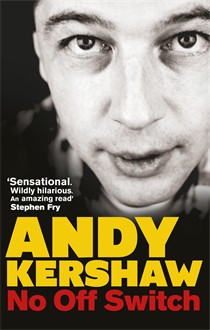 Yep! That's definitely put me in the right frame of mind for Spring! Now will someone just get that bleeding snow and ice to go away and let me flowers poke their heads above ground.
Now, some news just in ace broadcaster/journalist/writer Andy Kershaw has just posted on Facebook. His website is finally up and running after experiencing many difficulties last year. So, here it is:
Use it to find out all about what he's up to, the current speaking tour to promote his BRILLIANT 5* star autobiography "No Off Switch" - and if you haven't got a copy then beg, borrow or buy one (yes, I know, Andy, 'buy' is the important word here... but you know what I mean).
For my full and in-depth review of it just click here: www.worldmusic.co.uk/andy_kershaw_no_off_switch_an_autobiography_rev or scroll down this blog page and find it. Wonderfulness.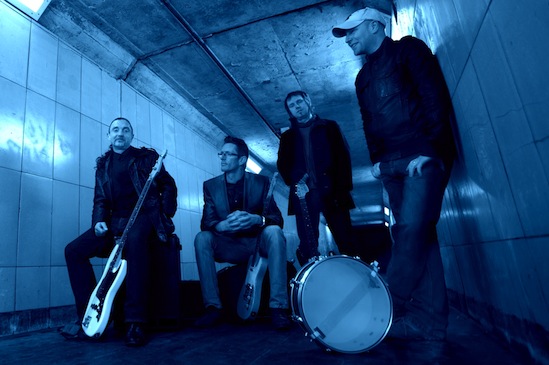 In the meantime, on a bluesey tip, I want to big up a truly talented homegrown blues band from Birmingham (West Midlands, not Alabama): The Brothers Groove (not to be mixed up with the Detroit trio of the same name).
If things happen as they ought to, these guys should go international. Paul Jones on BBC Radio2 is now a fan and the message is spreading...
With a sound all their own and a deep musical and personal connection between them, the four piece have been really hitting their stride recently with electrifying performances to those lucky enought to know about them.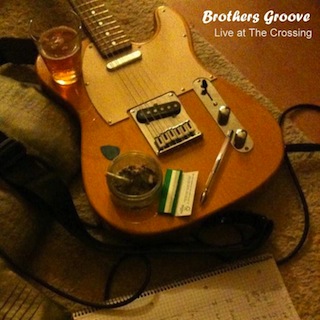 The line up includes a rhythm section of drums and bass, and the two guitarists (Telecaster and Stratocaster) that alternate lead and rhythm parts as well as vocals.
I say 'rhythm section' and 'lead' but it's almost meaningless; the whole band is like an unstoppable rhythm machine and there's no tiresome lead guitar/singer ego trips as in many bands. The Brothers work to one purpose: it's all about the GROOVE.
Their sound is so deep in the groove, not even a JCB would dig them out of it. The rhythm section is so 'in the pocket' it's in danger of smuggling budgies.
The Brothers Groove. Look 'em up, check 'em out and catch 'em while you can.
(their new single "My Guitar" can be found on YouTube here: youtu.be/E4qTBJ1QQfk and here: youtu.be/Xg4ksTSiZbw)
Glyn Phillips, WorldMusic.co.uk (27/3/13)
Womad 2012 - The Big Review
Tagged with: Womad Charlton Park Review Glyn Phillips WorldMusic.co.uk world music Festival Masekela Ane Brun Raghu Dixit Vadoinmessico Kayrece Fotso Balkan Beat Box Ska Cubano Deolinda Alaev Joe Driscoll Seckou Kouyate Pine Leaf Keb Mo DJ Yoda Buena Vista Portuondo
"For size, quality and breadth it's the biggest world music festival on the planet."
I love Womad. For size, quality and breadth it's the biggest world music festival on the planet. Period. However, this naturally brings its own problems, not least being that it's quite impossible to see and hear all the things I want to. Each year I salivate at what's on offer, yet am always forced to make agonising decisions between which favourite artistes to try and savour or which new ones to nibble and taste.
So this review doesn't claim to encapsulate Womad 2012, but it does give a sample of my 2012 Womad experiences. Some of them are covered in great detail in my special in-depth reviews on particular artists (Manganiyar Seduction, Grupo Fantasma, Sensational Space Shifters - see text below for links to them), but here are some of my impressions from the rest of what I managed to see.
"the burning sun of a mini-heatwave."
I arrived at the beautiful Charlton Park on Thursday 26th July in the burning sun of a mini-heatwave. Exhausted after the hot drive, the longs walks to and from the carpark and setting up camp, I managed to miss both Ballet Nimba & the Malmesbury Schools Project and Linton Kwesi Johnson with the Dennis Bovell Dub Band. Yeah, not the best start…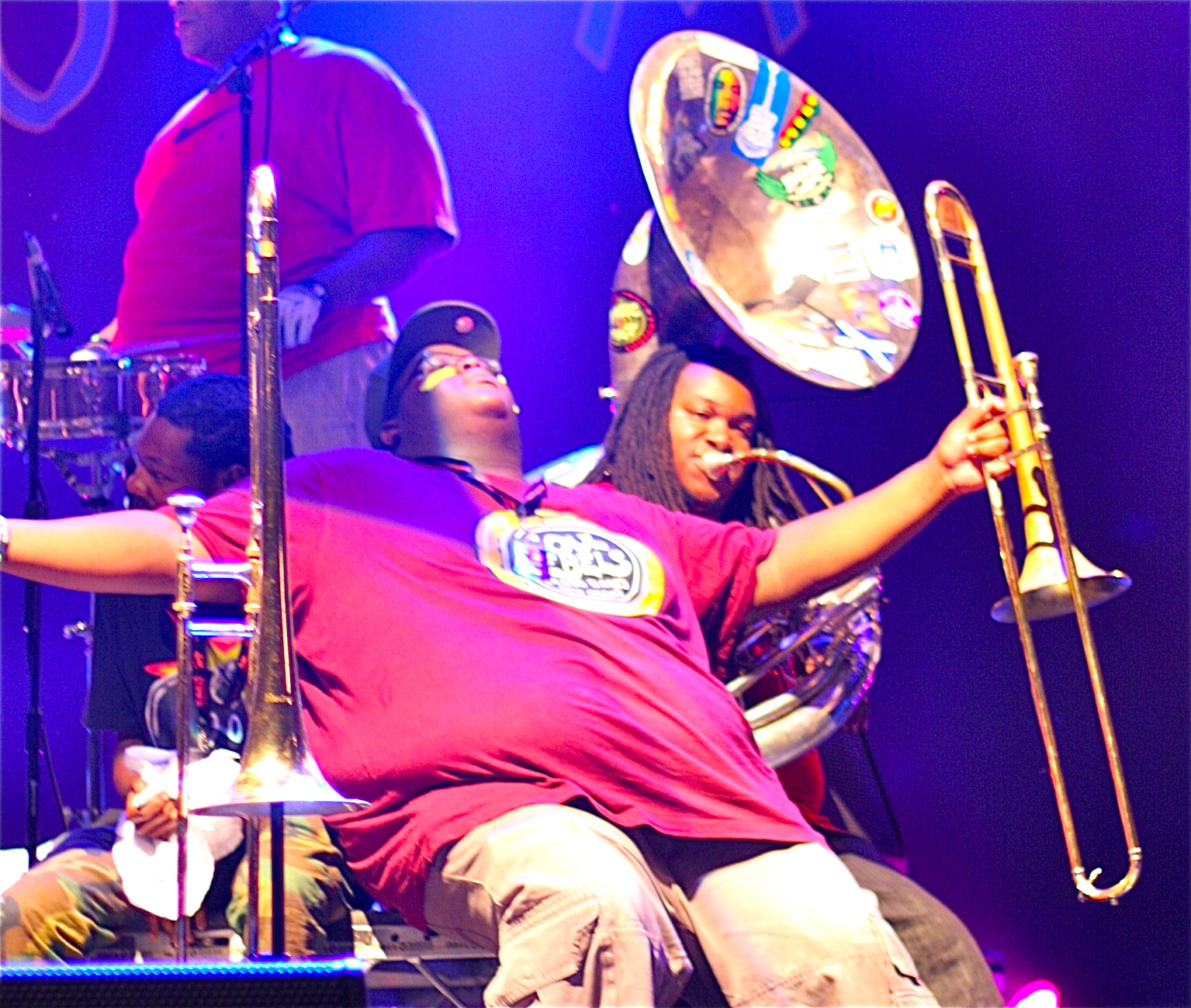 However, being a huge fan of the music of the Crescent City, the one band I was really looking forward to on Thursday were The Soul Rebels from New Orleans!
And what a treat they were! Soc au'lait!!
To describe them as 'where hip-hop joins New Orleans funk' only hints at what they can do.
These guys blew up a storm with rasping trombones, trumpets and sax, huffing, puffing, pumping sousaphone and crazy rattling snare and bass drum combo - one huge gumbo ya-ya. They definitely put the 'PH' into funk and then added an 'O' for good measure!
This is "PHONK!" y'all!
"a brilliant choice for opening night."
Yeah, they rap and lay down some serious hip-hop grooves and you get the feel they've literally just walked off the streets of the Big Easy, but there's still that timeless, matchless N'awlins groove running right through everything they do. They also know how to party! At one point one of the band came down off the large Open Air Stage climbed over the barrier into the crowd and got everyone down onto their haunches ready to leap up on command as the music hit the sweet spot. A great festival band and a brilliant choice for opening night.
So, hoist up the flambeaux, pass a good time y'all, and laissez les bon temps rouler!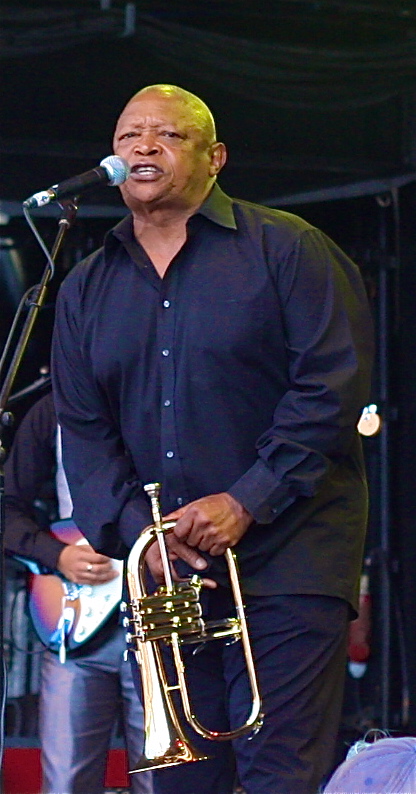 The next day, Friday 27th was the first 'official' full day of Womad 2012 and first up for me was the iconic South African trumpeter and flugelhorn player, Hugh Masekela who was on the Open Air Stage too. There was a huge crowd to see him as you'd expect from someone of his pedigree and musical stature and we were not to be disappointed. After about three songs a relaxed Masekela addressed the audience:
"Thank you very much Womad for receiving us with so much joy and generosity and we're not going to charge you for the sunshine!".
Throughout his one hour set, Hugh was on fire with his trademark fluid flugelhorn and not least his expressive singing (which went from low, gravelly tones to high screaming falsetto). His band were every bit as good as you'd expect, displaying some great guitar solos and percussion work on congas and timbales, salsa bass-lines and tracks with lots of rhythmic chanting and vocal percussion.
Luckily there were very few sound problems on the main stages this year and the engineers made a good job of Masekela's performance - not too loud, nice and clear and good separation of instruments with a lovely bass sound and crisp, sweet-toned congas.
At one point Masekela got the whole crowd engaged in a vigorous call-and-response section that prompted him to ask: "are you sure you're not from Soweto? "Damn, you are bad!". "Give yourselves a hell of a scream - you're bad!"
"still a world class musician at the top of his game."
Hugh might be in his 70s, but he shows no sign of slowing down at all. This is still a world class musician at the top of his game.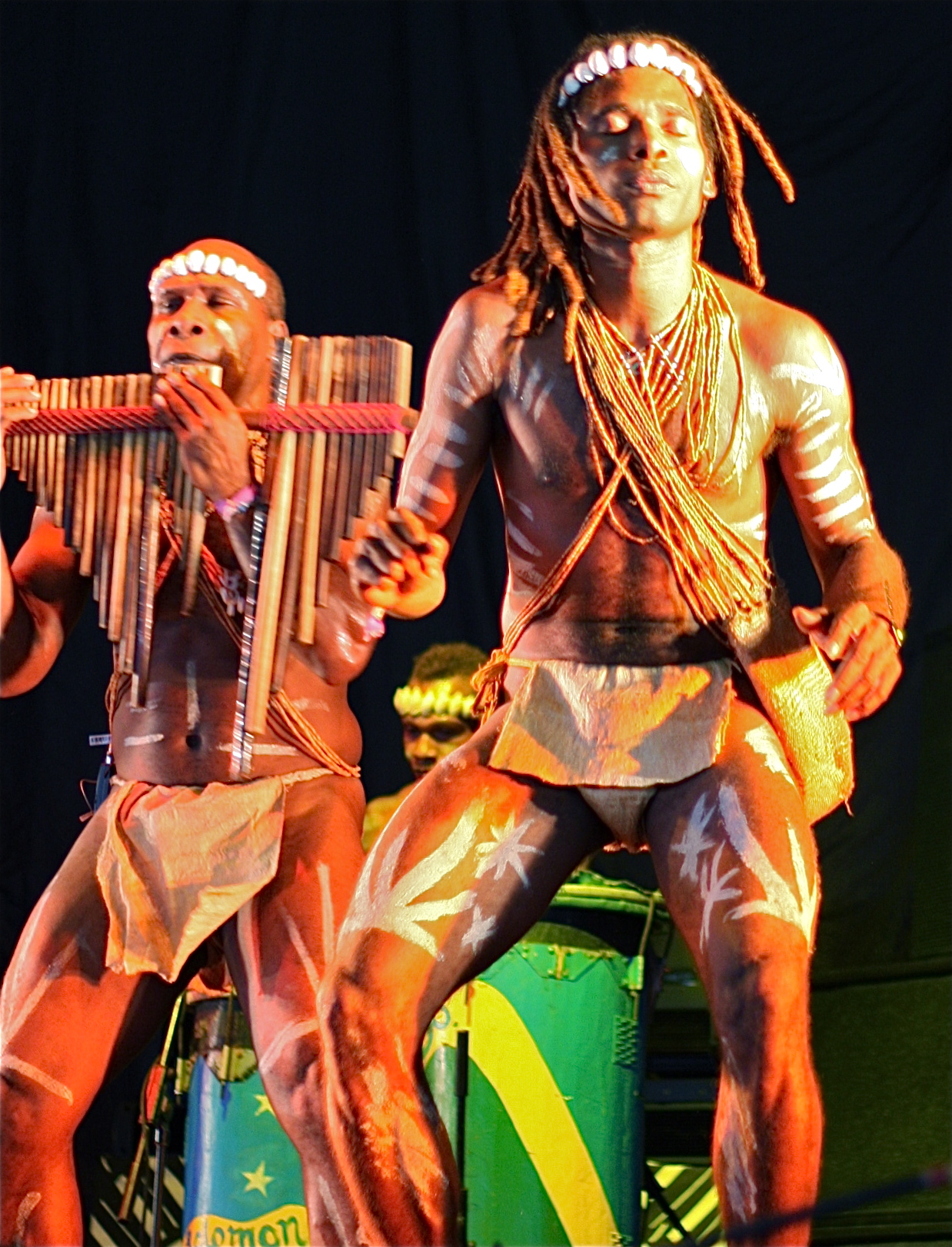 I passed by the Siam Tent and caught some of Narasirato, a band from the Solomon Islands in the South Pacific, who perform on bamboo pipes (both blown and struck) and in costumes that don't leave much to the imagination.
Their panpipes have more pipes than the traditional South American ones most people are familiar with - in fact they look like someone's stuck about three sets of them in a row about 18" to 2 foot wide. But they tend to use them in a more polyrhythmic style that is augmented with song, drums, dance and their large bamboo 'boomwhackers' (a series of thick bamboo pipes mounted on a frame and thwacked with a paddle - or just the end of a flip-flop! - to produce a ghostly note).
I cut short my enjoyment of this to head into the Arboretum to try and see some of the Quebecois trio Genticorum from Canada over at the Radio 3 Stage.
Now, in previous Womads the R3 Stage was, for me, the place to be. I loved the setting, the atmosphere, the green coolness and the choice of acts. I've had some memorable experiences there (see my previous reviews of Womad 2011!).
However, I was stunned and severely disappointed by the siting of the new R3 Stage. It was getting crowded last year as more and more people flocked to it and you needed to be early to get a good spot, so when I'd heard they'd moved it I assumed it was so that more people could enjoy it, with better sightlines and more comfort. Not a bit of it. It's infinitely worse now. The sightline is largely in a tunnel-like effect only visible from right in front of the stage (sight from the wings is negligible due to the severe lack of space) and to make matters worse, they've changed the stage: it's lowered so that it's barely off the ground, there's a barrier in front, and they musicians are way back in the dark under a deep canopy. Crazy. Absolutely crazy. If you're not right in the front few rows of people and standing right in front of the stage, you've no chance of seeing the band. OK, it works for radio, for sure! But not as a visual spectacle at all.
So, not only did you need to get there an hour in advance, once in place it was difficult to get out again due to the log jam of people. Really not impressed with the decision at all. Consequently, after forcing my way through people, sneaking under a shrub, getting mangled by branches and treading on people's feet and hands to try and even get a peek at the band. I reluctantly decided to abandon the R3 Stage for the duration of the entire festival. What an utter shame. Can I comment on Genticorum? No. By the time I'd made it to within camera shooting distance, I realised I needed to leave straightaway to give me enough time to pick my way back to the main arena… Not a happy bunny.
I diverted by the Big Red Tent and whipped in to take a few snaps of the Anglo-Kenyan band Owiny Sigoma and then had to high-tail it right up to the other end of the Arena to the Siam Tent where the Norwegian singer Ane Brun was about to start.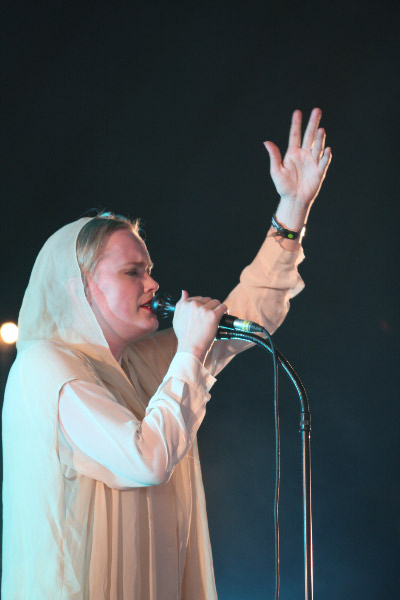 Ane Brun has achieved quite a measure of success in her native country with 8 albums in the last 10 years, all noted for their deep imagination, causing some commentators to compare her to household names like Bjork or Kate Bush. She's receiving a much-needed publicity boost outside of Norway via her inclusion on Peter Gabriel's "New Blood" album, but here she was showcasing her own band and own work.
Even from back in the middle of the large Siam Tent, Ane seemed to dominate the stage with her presence, not least her image - ethereal and floaty in a white, head-to-toe outfit with a shawl covering her hair, (looking halfway between an Arabic singer and the Lady Galadriel). Quite beautiful and it seemed to draw the admiration of many of the women around me.
Most of Ane's songs were sung in English. You could see why she'd been working with Peter Gabriel. There was a similar attention to detail in the soundscape. Her starting band consisted of kitdrums, two percussionists, keyboards and cello.
There were however some sound problems during the first song, soon brought under control by the second song luckily, since what Ane and her band produced was a carefully controlled sonic scape. These were obviously well-constructed, well-crafted, songs.
"well-constructed, well-crafted, songs"
In the third song, which I think was entitled "Devil Worshipping", Ana started to play guitar as well as singing. There were lovely harmonies (sung like an echo) from the percussionists and a backing singer (who had just come on). The male percussionist moved onto kitdrums alongside the drummer.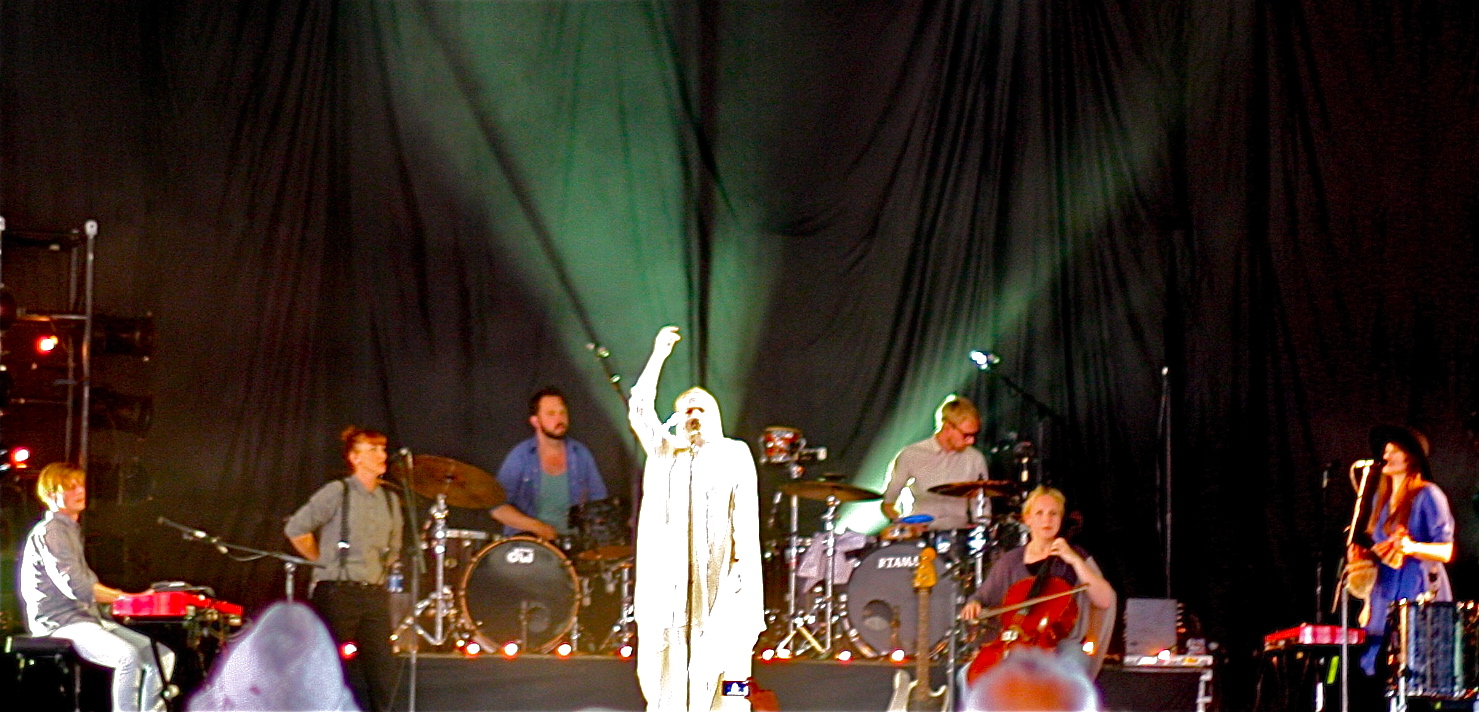 By the fifth song or so a very dramatic almost theatrical sense show had pervaded the set. Ane was often lit in a way that looked as if she emanated light from her flowing clothes.
The drums sounded very 'Peter Gabriel-ish' in their tone, the two kit drummers thundering away. There was also some inventive use of gongs, krotales, shakers, jingles, brushes and cymbals throughout. In fact, the whole band seemed to mutate and expand as new people came on or musicians swapped roles and instruments throughout the show.
During a slow, rather spacey tune with much use of descending arpeggios and vocal "ohs' and 'aahs' (there were now two backing vocalists and the female percussionist had moved onto on keys), the two kit-drummers ended the tune playing in unison on their own - a truly EPIC sound - all rumbling thunder and earthquakes, which earned them a rapturous applause from audience.
Ane eventually treated us to a Norwegian language song, sung in the dialect of her hometown in the south West of Norway. She described it as a "song of comfort".
"full of subtle flavours, delicacy and yearning."
Even though her vocals skills had been effortlessly showcased up till this point, it was now when singing in her own language that I noted a remarkable difference to her voice. There was a new vitality, a freshness, a depth of tone that even surpassed her English language songs. Quite beautiful - full of subtle flavours, delicacy and yearning.
My only criticism was that somehow the whole performance was almost too perfect, too managed. Yes, I know that sounds like I'm nit-picking but I was left with a sense of having witnessed something of great artistry and beauty, but that didn't leave me with the warm glow that such occasions usually engender in me. Maybe it's just me, maybe it was the setting of the cavernous Siam Tent, but I'd have liked to have connected more with the singer somehow.
"one of my unexpected highlights of Womad 2012"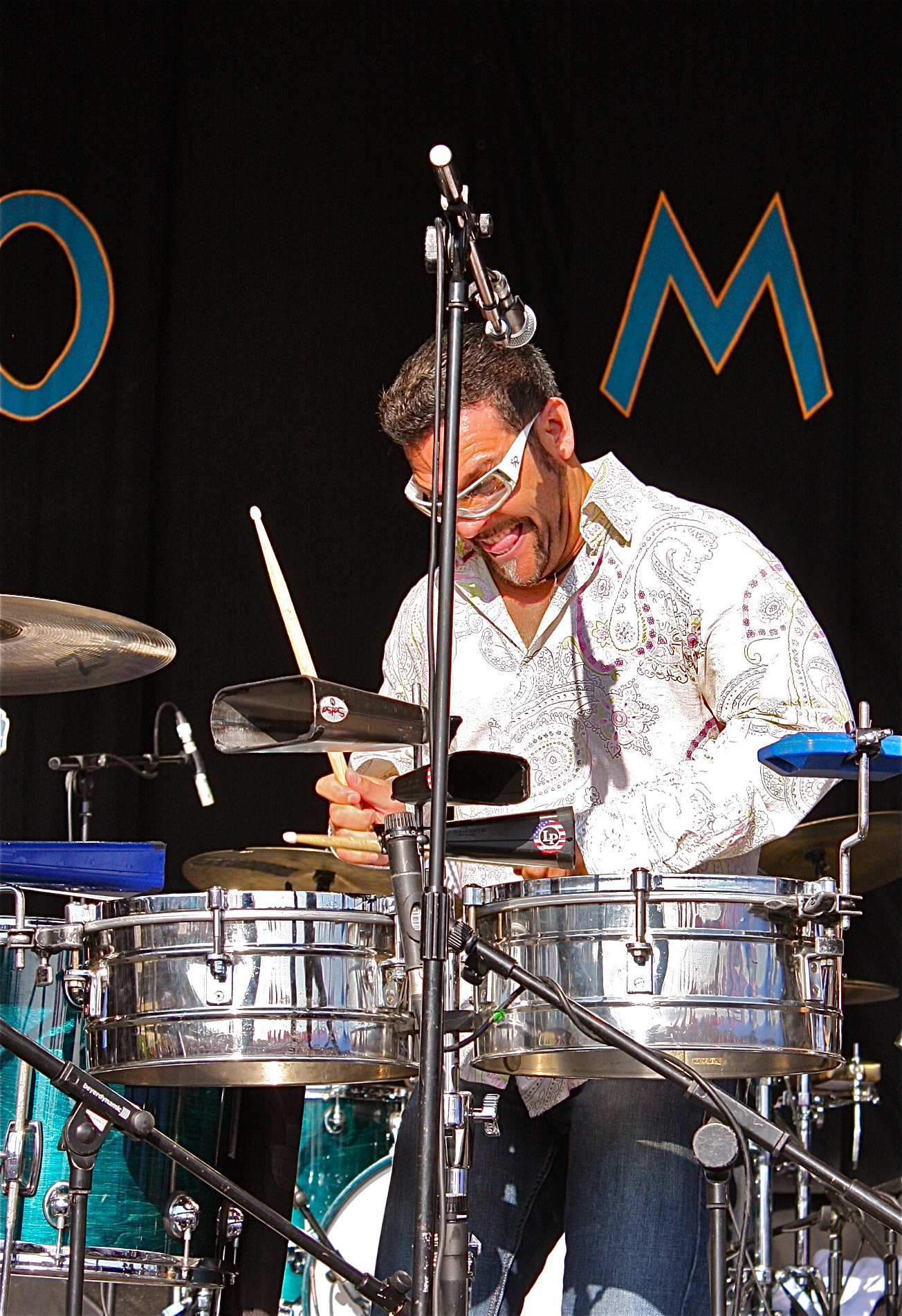 There was no such sense of distance with the next band, even though they were on the towering Open Air Stage.
Grupo Fantasma were one of my unexpected highlights of Womad 2012 and you can read my in-depth review of their performance, plus my interview with them (and I urge you to read both!) in the following links:
http://worldmusic.co.uk/grupo_fantasma_womad_2012_review
and
http://worldmusic.co.uk/grupo_fantasma_interview_at_womad_27712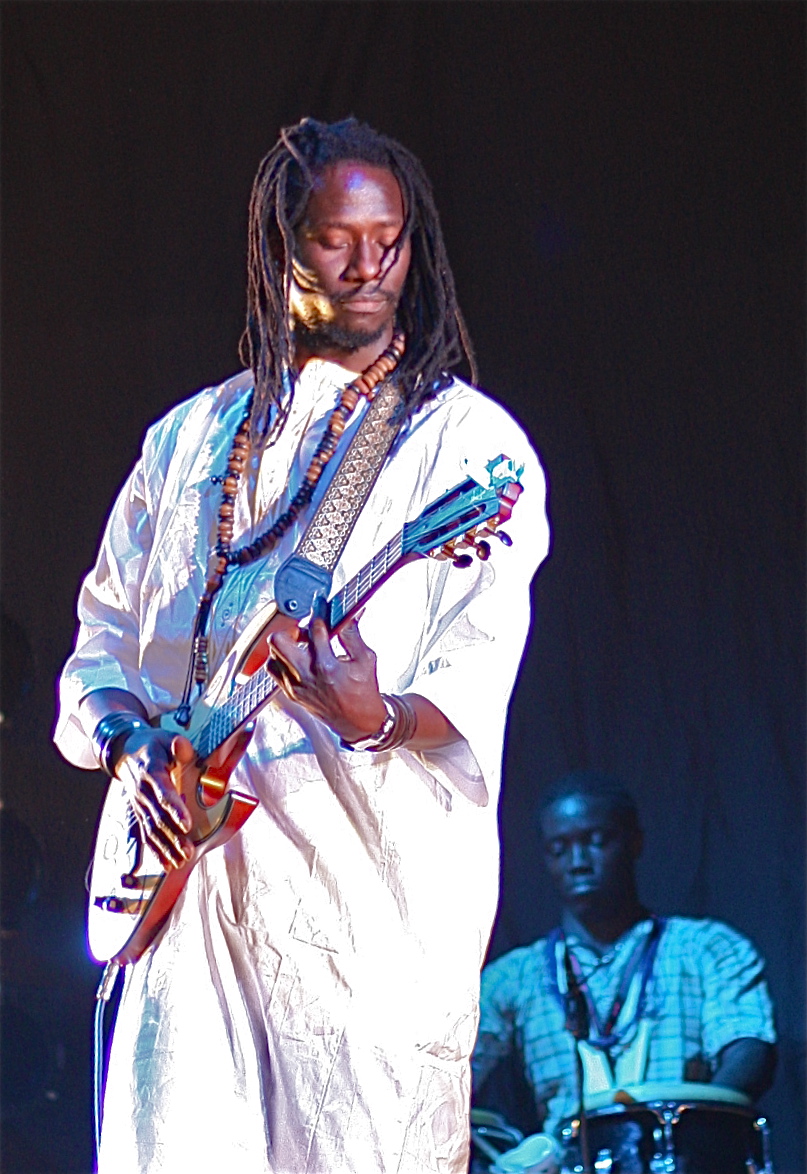 After Grupo Fantasma (and en route to interview them) I paused for a short while in the Siam Tent and caught some of the Senegalese singer and guitarist Carlou D and his band.
They were very good indeed with some complex grooves throughout.
Special mentions must go to his loxed-up electric guitarist who had some great jazz licks and to his bassist for the funky bad-ass riffs.
In particular I enjoyed the combination of Amadou Diagne on kit-drums (drafted in at the last minute - an accomplished guitarist, singer, songwriter and percussionist in his own right) and the amazing hand-percussionist on congas and djembe who delivered some ear-splitting solos that were as sharp as knives!
"total euphoric musical madness"
After a wonderful interview with Grupo Fantasma (see link above), I pegged it back down to the Big Red Tent to try and see the total euphoric musical madness that is the Tokyo Ska Paradise Orchestra - sheer exuberance! But I could barely even get into the tent! No time to do anything apart from smile at the antics of the guys on stage and envy those in the audience who were right down the front being soundly exuberated!
"My absolute highlight performance of Womad 2012."
However, there was one performance more than any at Womad that I was determined not to miss at any cost and that was the delectable promise of the show that had garnered praise from every part of the world that it had been performed. I'm speaking of course of India's The Manganiyar Seduction. I have written a very long, very detailed review of this performance here:
http://worldmusic.co.uk/the_manganiyar_seduction_womad_2012_review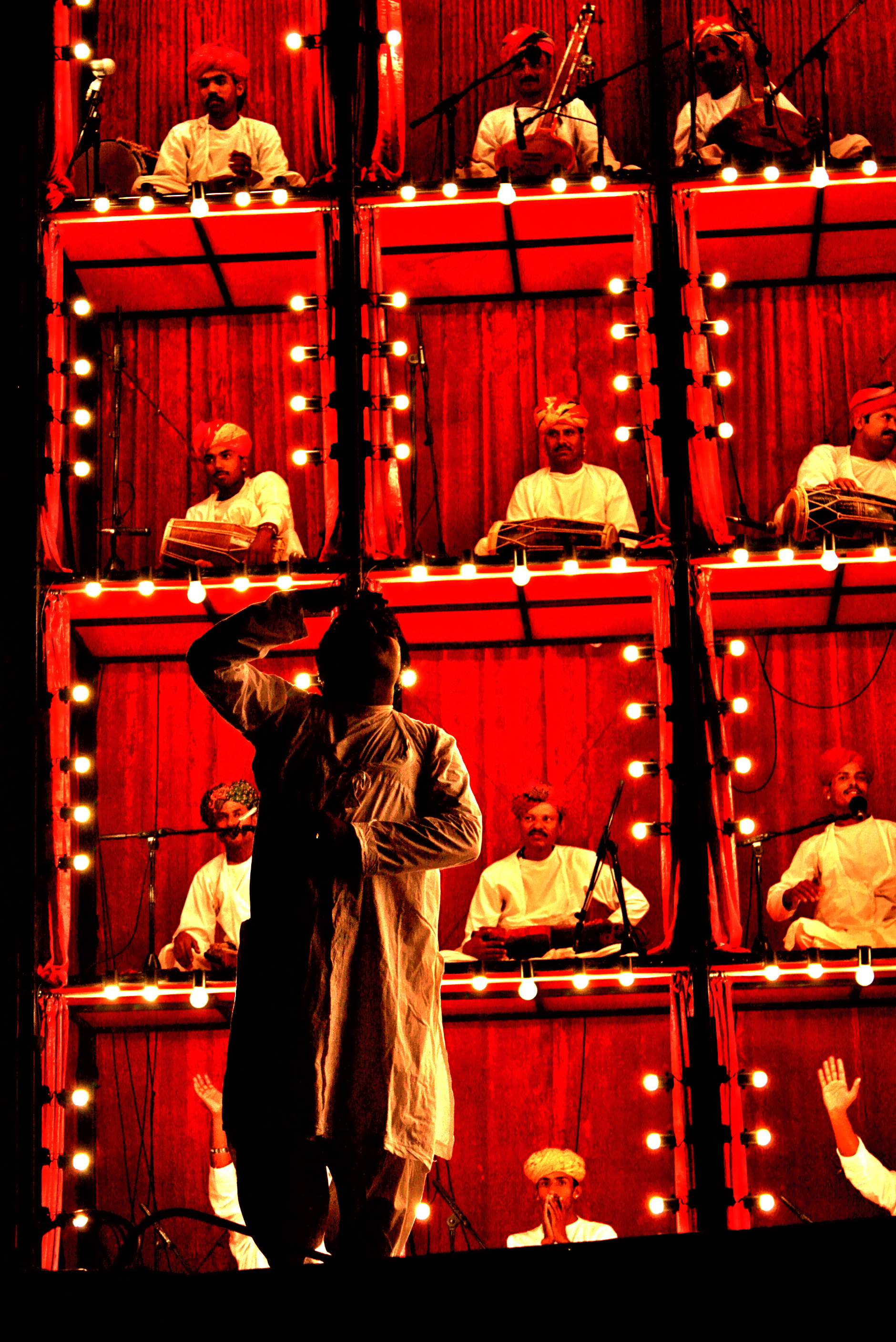 I shall say no more, apart from: read it. Read it and you might begin to understand why this show has caused such a stir worldwide.
My absolute highlight performance of Womad 2012.
So enraptured was I by the Manganiyar Seduction that I didn't even turn up for Jimmy Cliff! Now that should tell you something.
I was completely emotionally sated and couldn't take any more stimulation for a while.
Saturday dawned and with it, my ability to access the photographer's pit. This is a controlled area immediately in front of the stages, only available to accredited press photographers and subject to strictly adhered to rules. You have to be escorted there by Womad PR agents, you have 3 numbers or 15 minutes (whichever is less) to shoot photos from and are not allowed to use flash or otherwise impede on the performance. After that you must be escorted out of the area again. It's how the pros get the close-up shots without other people's heads being in the way.
It does, however, bring a different appreciation of the performance. It emphasises the visual aspect over the musical and means you have to telescope a whole artistic performance into a very short amount of time (usually the first three tunes when many artists are just settling in and warming up).
In fact this 30th Anniversary Womad was quite a strange one for me. At concerts and festivals you can usually find me sitting at the front or on a little stool to the side, notebook on my knee, scribbling away and staring intently at artist, crew and crowd, feeling my way into a performance, trying to capture the essence of the experience as well as analyse the music itself.
However, this year I was having to double-up as photographer as well (keeping my eyes as well as ears open) and trying not to miss photo opportunities - a very different kind of working method. Writing is more sedate, sedentary and contemplative; the latter often frantic and full of movement and adrenaline. So I apologise if anyone's reading this and wondering why much of the article is written from the point of view of the Pits and more concerned with the 'visual'. I can only write what I experienced. I'm not a professional photographer - I'm a writer with a camera, trying to get photos to illustrate my words.
Consequently, my experiences of Womad 2012 were quite fragmented in the main, as if viewing a film through a wicker fence, and it meant I had precious little time - if any at all - to make review notes whilst photographing. Still, you work with what you get and below I offer up what I did experience.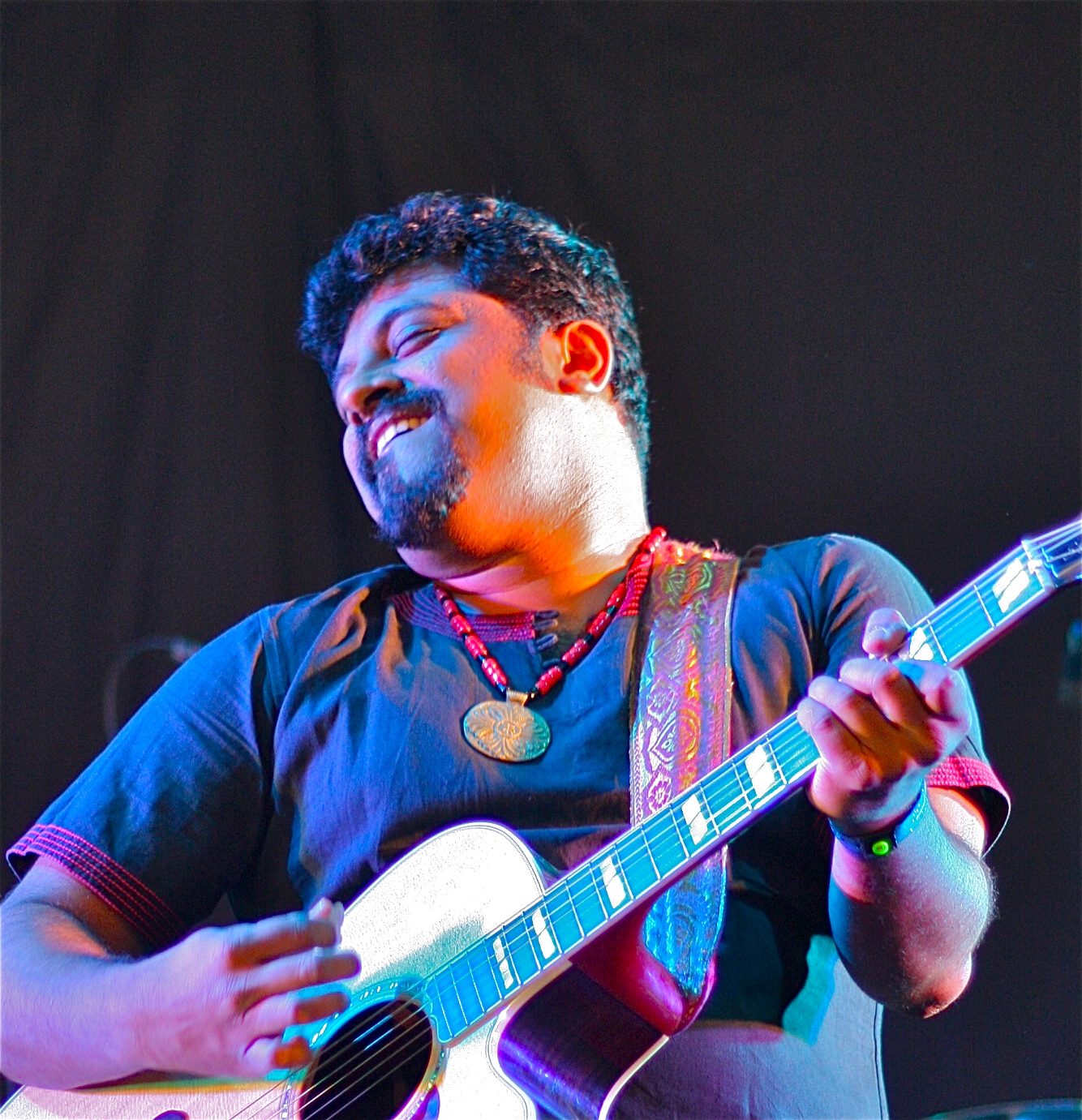 The first act I photographed on Saturday was Raghu Dixit in the Siam Tent at midday.
Always a tough gig, the first one of the day, but Raghu (the Indian folk-rocking singing ex-microbiologist) and band killed it with a storming set and a charming collective personality.
It was very well received by the audience and made a great start to the day.
Race down on foot in the intense heat round the perimeter road of the arena to the other end to the Big Red Tent where the London-based international melange of Italian, Mexican, Austrian and British musicians of Vadoinmessico were about to perform.
Their blurb in the Womad programme has them as 'tropically edged, floaty folk-pop'. No, that doesn't normally float my boat, but I was curious (and that's the nice thing about world music festivals, you can sample all kinds to see if you like the taste).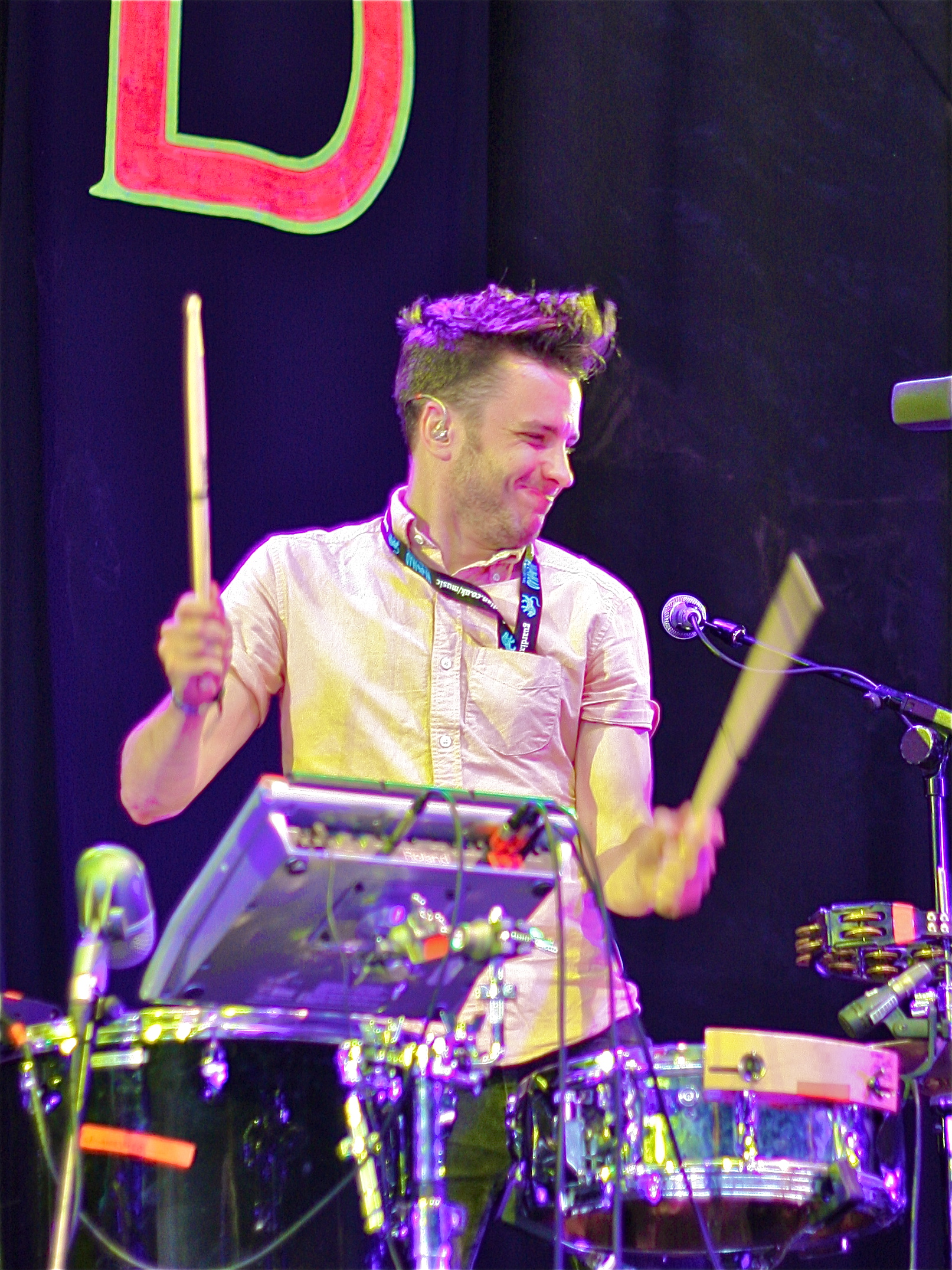 I was a little late getting there, but luckily for me they hadn't started. Unluckily for them they weren't able to start on time due to some kind of unexplained technical problems, during which the lead singer was huddled just off stage with the sound engineer desperately seeking a solution, whilst the other members on guitar, keys, percussion and bass improvised an evocative soundscape. Evocative of what I don't know. But it was evocative…
Anyway, eventually the lights came on, the singer-guitarist came back and they started to play properly.
From the almost lethargic 'mood music' of before, Vadoinmessico started gearing up and layering many different FX and dense textures of sound into their folk-pop creations.
They also injected a lot more energy into their performance - although most of the energy came via the drummer through both his playing and his facial expressions.
"a seductive personality"
The early delay meant I couldn't stay any longer and hotfooted it to the Charlie Gillett Stage halfway up the Arena where the lovely Cameroonian singer Kayrece Fotso was about to perform. This young singer-songwriter (oh, and like Raghu Dixit, from a scientific background - hers being in biochemistry!) came on with just an acoustic guitar and a delicious smile!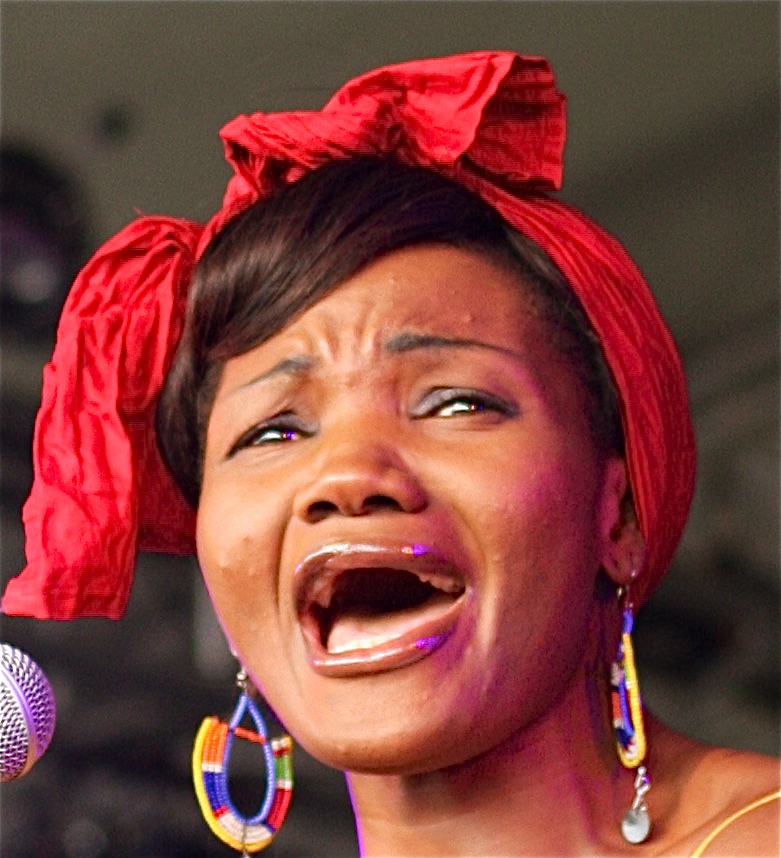 Well, obviously clothes as well - in this case a long ample skirt in pinks, aubergines, reds and golds, with a gold top and an intense russet bow in her hair and some dried fruit shakers tied to her left ankle which she used to accent her second song which was about the living spectre of AIDS destroying all the young population in Africa.
In ¾ time she stomped out a very insistent rhythm on her shaker foot against some very harsh guttural interjections of 'Ah, Oh'. Very simple but very effective.
This was followed by a track sung in both French and English entitled "I Don't Know" - again in ¾ tempo but this time slow and relentless.
Kayrece's songs and subject matter have an intensity and seriousness well-fitting a singer-songwriter of integrity, but it's also worth pointing out that when she sings, and especially when she speaks to the audience, Kareyce has very lively eyes and a seductive personality. It's hard not to be drawn in by her. One to watch.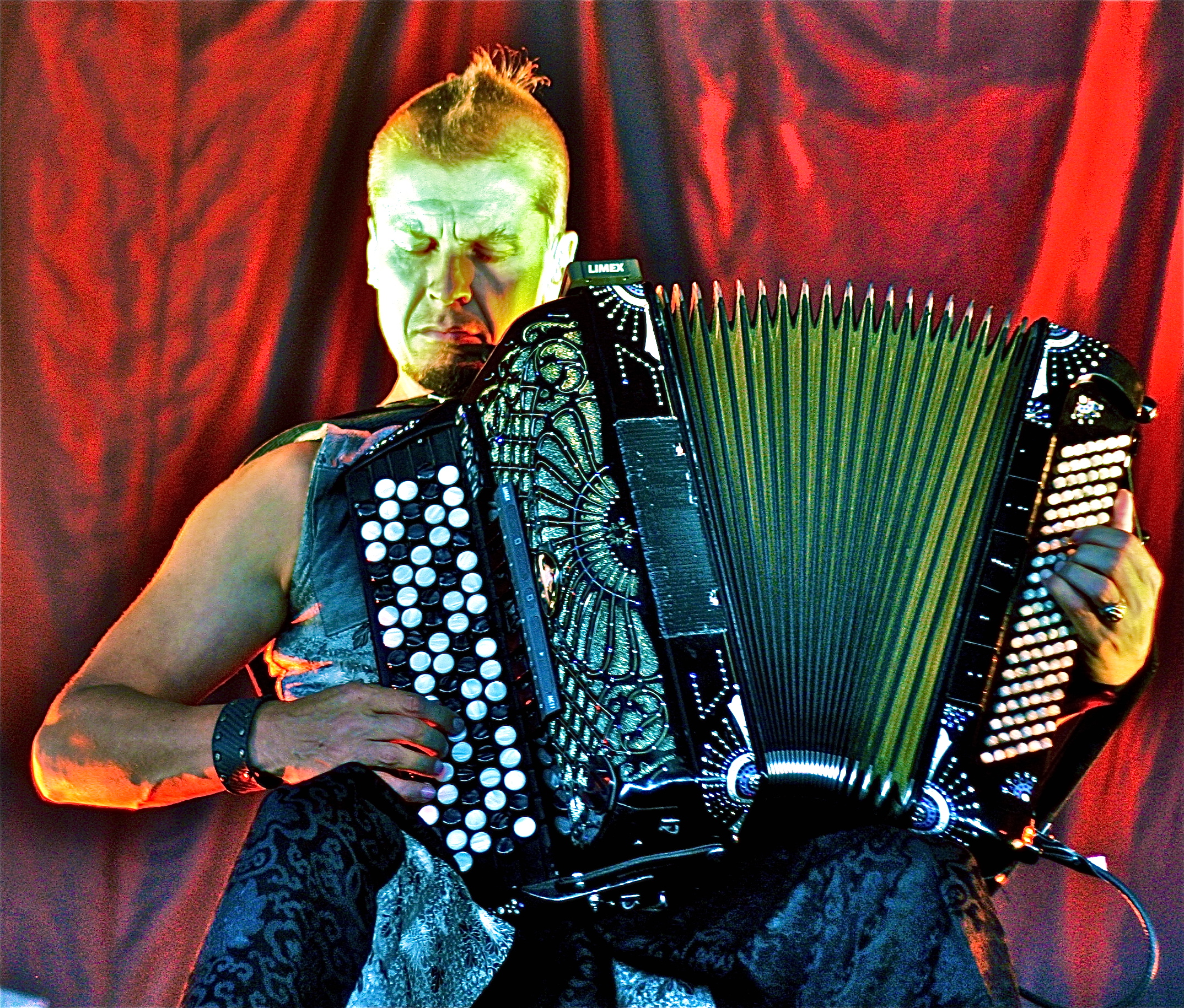 After eating and shooting English instrumental folk fusion band Spiro performing for Radio Womad (and thus, alas, missing the enticing Egyptian frame drum and vocal ensemble Nuba Nour) I caught some of the set of Kimmo Pohjonen the Finnish accordionist in the Siam Tent.
Kimmo's an apocalyptic sight with an apocalyptic sound to match. There's nothing shrinking about this guy and the only violet is the colour of the veins on his head.
The truth is, I'm struggling to remember the music, so overpowering was the physicality of its delivery and the intensity of the sounds created - it sure ain't the Skye Boat Song.
I'll go further: at the End of Days, if there's an orchestra playing at the Restaurant at the End of the Universe, then Kimmo Pohjonen will be in it and centre stage… Check him out.
"Bags of charisma. Utterly exhilarating."
With a quick stop to shoot Raghu Dixit at the Radio Womad stage, it was back to the Open Air Stage to see what the Brooklyn-based band Balkan Beat Box (now renamed - so the announcer told us - as BBB) had to offer.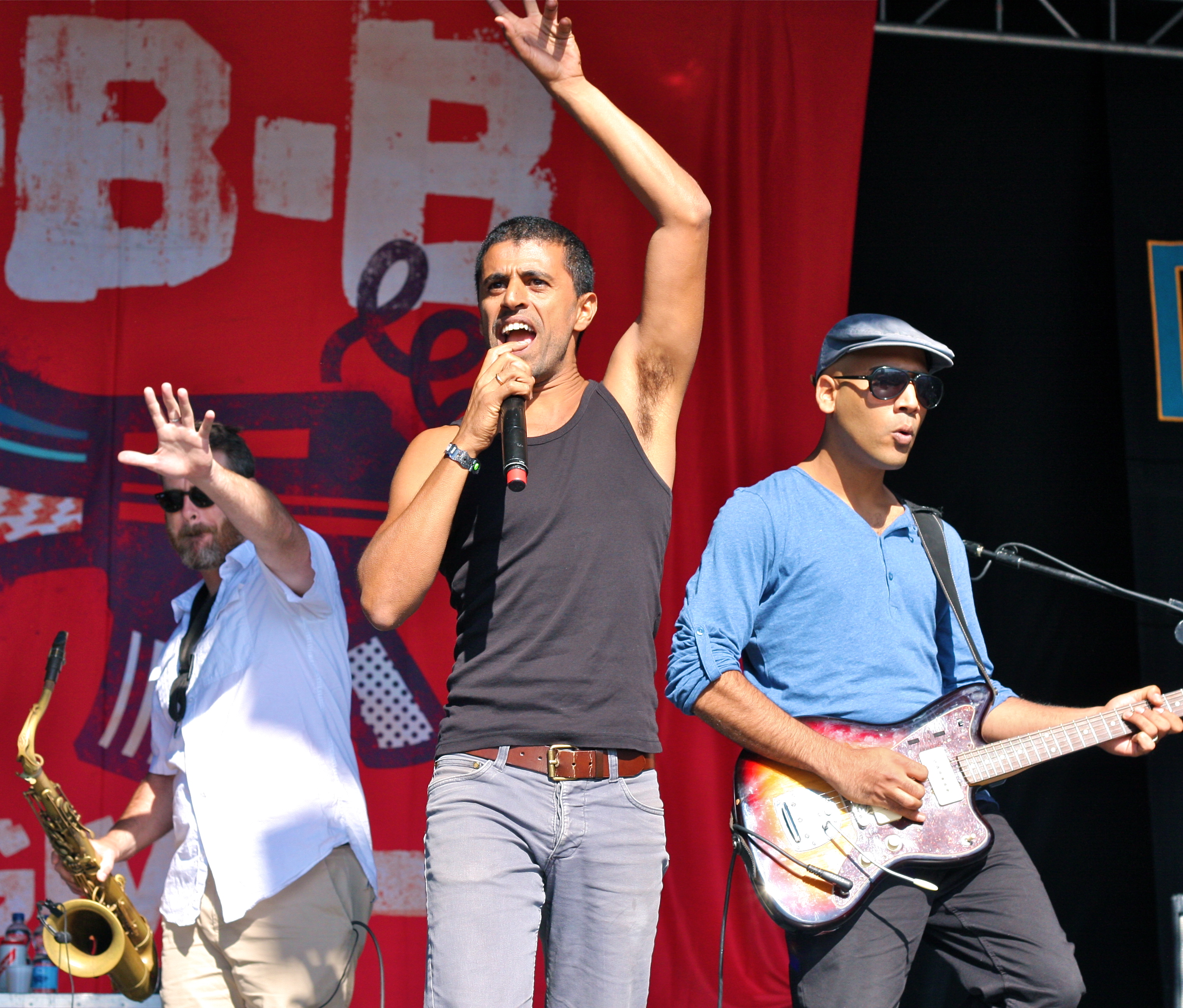 Wow! Offer they did. This was a full-on performance from a high-energy explosive band with bags of charisma. Utterly exhilarating.
I've really nothing more to offer than that. If they're on at a festival near you, grab a ticket!
Another quick photo session at the Radio Womad stage where Nuba Nour were being recorded and interviewed, and then stop for a breather to watch Femi Kuti being interviewed by the BBC World Service, before taking some snaps of Scottish traditionalists Breabach at the Radio Womad stage.
"scintillatingly electric"
As the evening started to turn into a beautiful night I headed off to the Siam Tent to see the UK-based, international festival stormers that are Ska Cubano.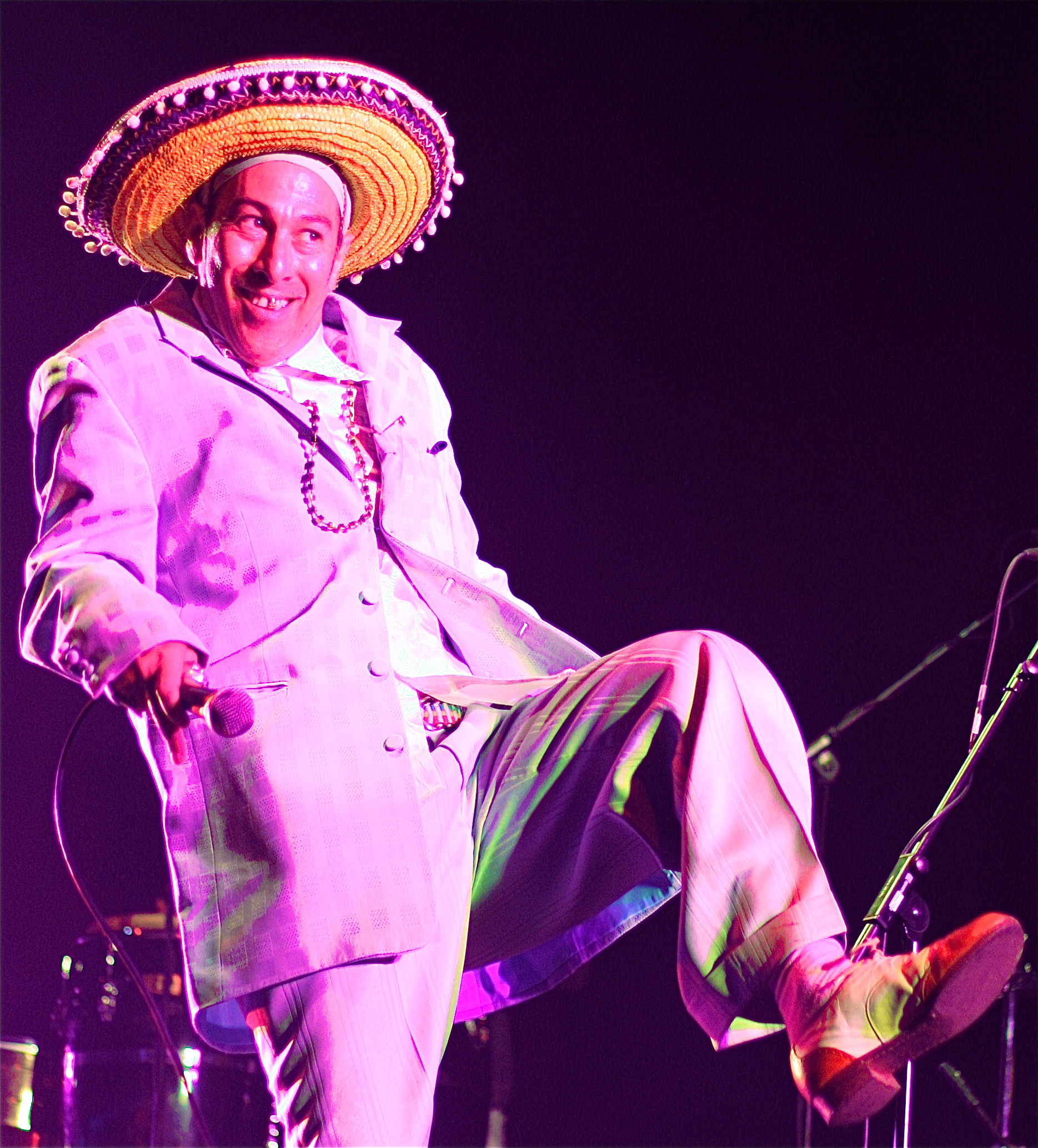 I've seen them on a number of occasions and fully enjoyed myself every time. This was to be no exception - apart from having only 15 minutes to get every ounce of pleasure out of the experience whilst undertaking my photographic duties.
Some 235 photos later - most taken whilst simultaneously dancing to the unstoppable groove of Natty Bo and Co - I had to force myself to leave the pit as per instructions. I couldn't stop dancing.
I've heard their music countless times, DJed it at clubs, presented it on radio shows, seen them live, even done live versions with bands myself - but there's still something scintillatingly electric about a Ska Cubano performance.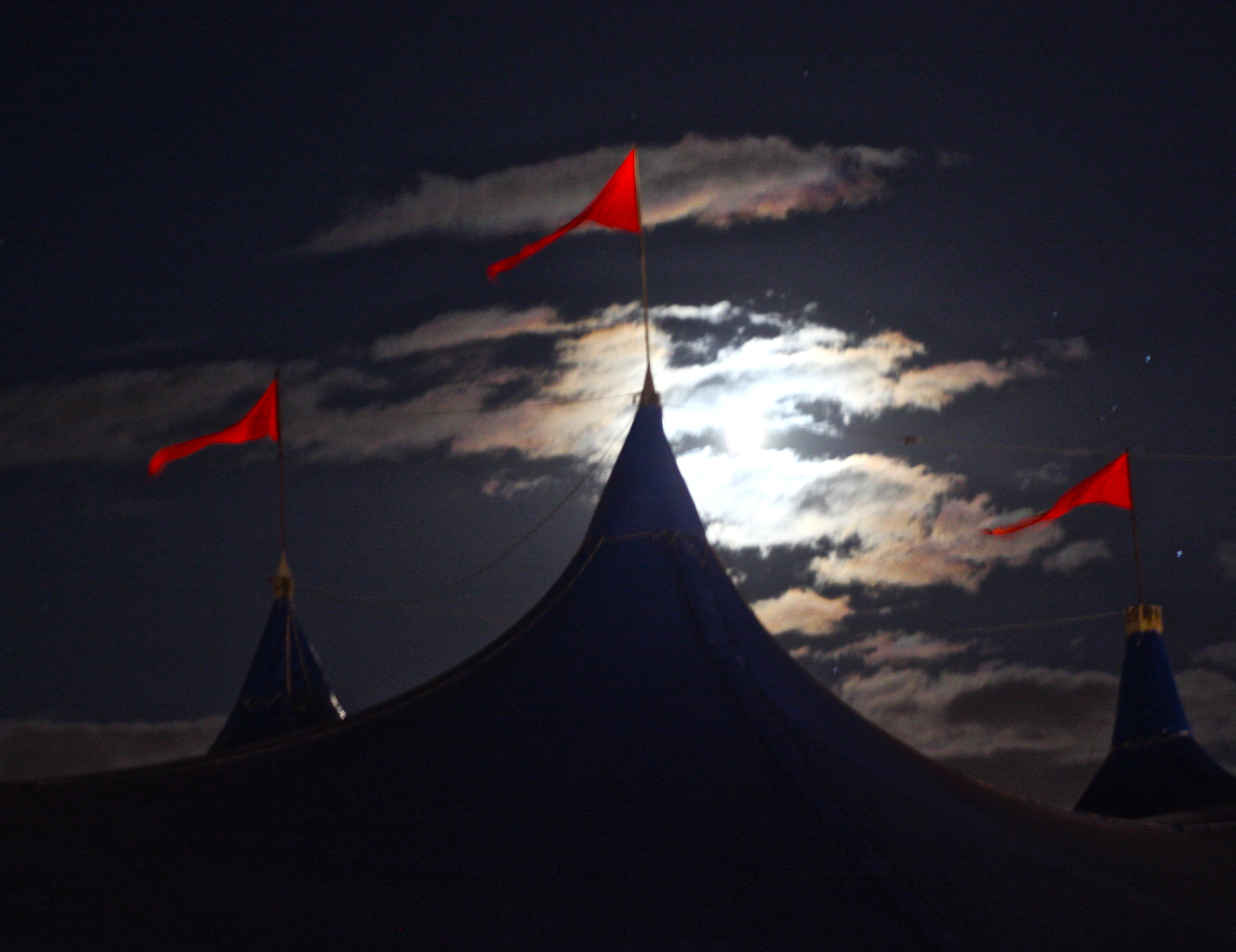 Outside, the sky is almost completely clear, but indigo dark, and the gibbous moon is intense behind the few white clouds there are. It's beautiful.
I can hear Khaled and his band giving it everything they've got over on the Open Air Stage, but food and a trip back to the tent are calling. It's at times like this that you want to clone yourself…
To finish off the night I headed over to the Siam Tent at 11pm to shoot another Cameroonian, Blick Bassy. Smooth, sweet, soft, jazzy fusions of music with roots in the African diaspora worldwide. As some jazz buff on telly once said: "Nice!"
"Coquettish yet commanding"
And the musical equivalent of the mint chocolate and strong, sweet black coffee to round off the evening? The captivating Deolinda from Portugal taking the graveyard shift from 12.30-1.45am.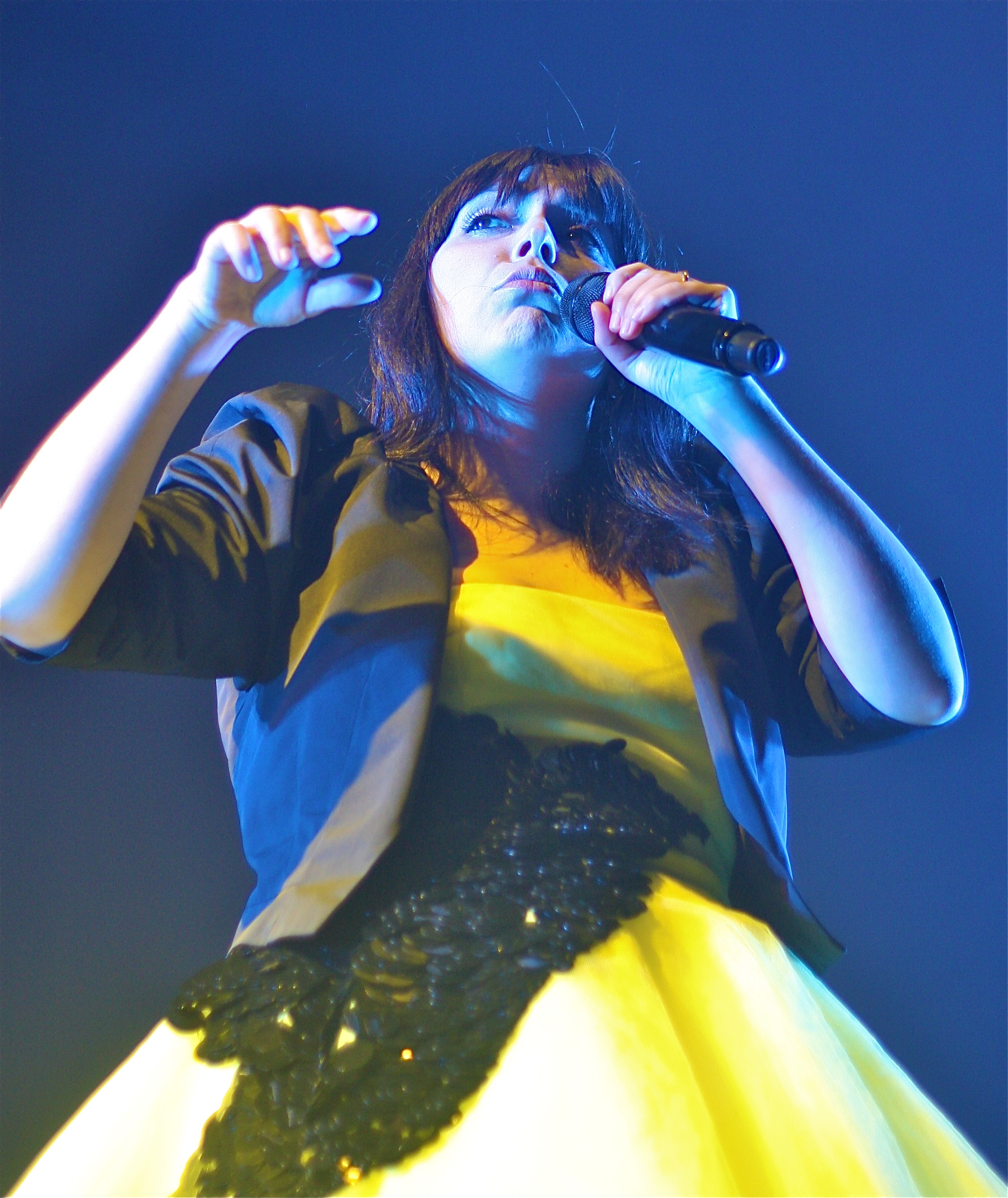 Fado, fado, meu fado. Love this music.
But with Deolinda there is always a lightness, a deftness, a wry smile that just keeps it bobbing above the profoundly melancholic. Fado is not all about doom and gloom. It can also be playful, upbeat and life-affirming and Deolinda is a good ambassadress for this other face of Portugal's most famous music.
Coquettish yet commanding, Deolinda held court in a short black jacket and an almost kitsch, lemon-yellow frock accompanied by her trio of two guitarists and a double-bass player.
A magic way to end Saturday at Womad. What a pity I couldn't stay awake any longer. I spotted a friend of mine supine on the floor snuggled up against one of the huge tent poles, her mind probably already aboard a Lisbon barco heading off under a starlit sky towards the deep dark Atlantic.
And so to bed, and so to bed…
Sunday, the final day, started off much cooler and what was that I could hear hitting my tent? Rain? Really? The drop in temperature was almost welcome, the rain wasn't. Fortunately it was just a shower and by the time I'd walked past the half-hour queue for the shower en route to the loos and back, it had passed over.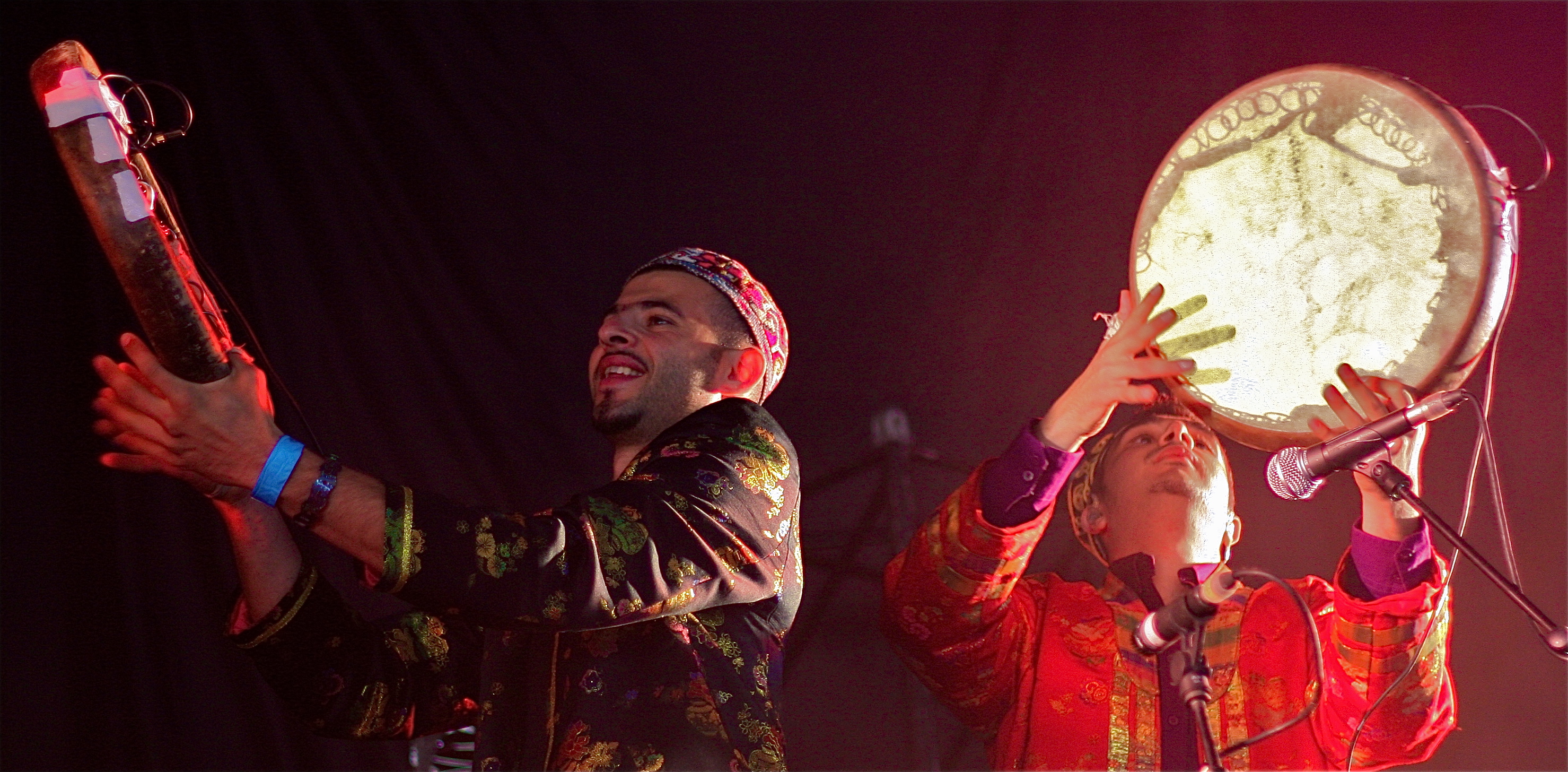 So, final day to cover and it started with the Alaev Family. Didn't know anything about them, but thought it might be a nice gentle way to start the day. Ha ha ha! Beware of assumptions. The Alaev Family were not at all what I thought they'd be. A very pleasant surprise!
Hailing originally from Tajikistan and now resident in Israel, the Alaevs are from a Central Asian Jewish background. Their music draws upon the traditions of both Tajikistan and the neighbouring Bukharan region of Uzbekistan and heavily features vocals and percussion, often played on hand-held frame drums (called doira), although they also incorporate zither, accordion, violin, bass guitar, drumkit, clarinet and timbales.
With each member of the three generation family wearing beautifully embroidered costumes and hats in a dazzling array of rich reds, purples, pinks, burgundy and gold there was a lot to see on stage.
"utterly irresistible"
But it was their amazing energy and spirit that really hit home. Whoa! There was nothing quaint and polite about this, trust me! My head was saying "take photos, take photos" but my body had a completely different agenda, deciding all it wanted to do was thrust my hands in the air and dance till I dropped! The Alaev Family are utterly irresistible once they start playing. Be warned, beware of the music, it'll bewitch your mind and liberate your limbs…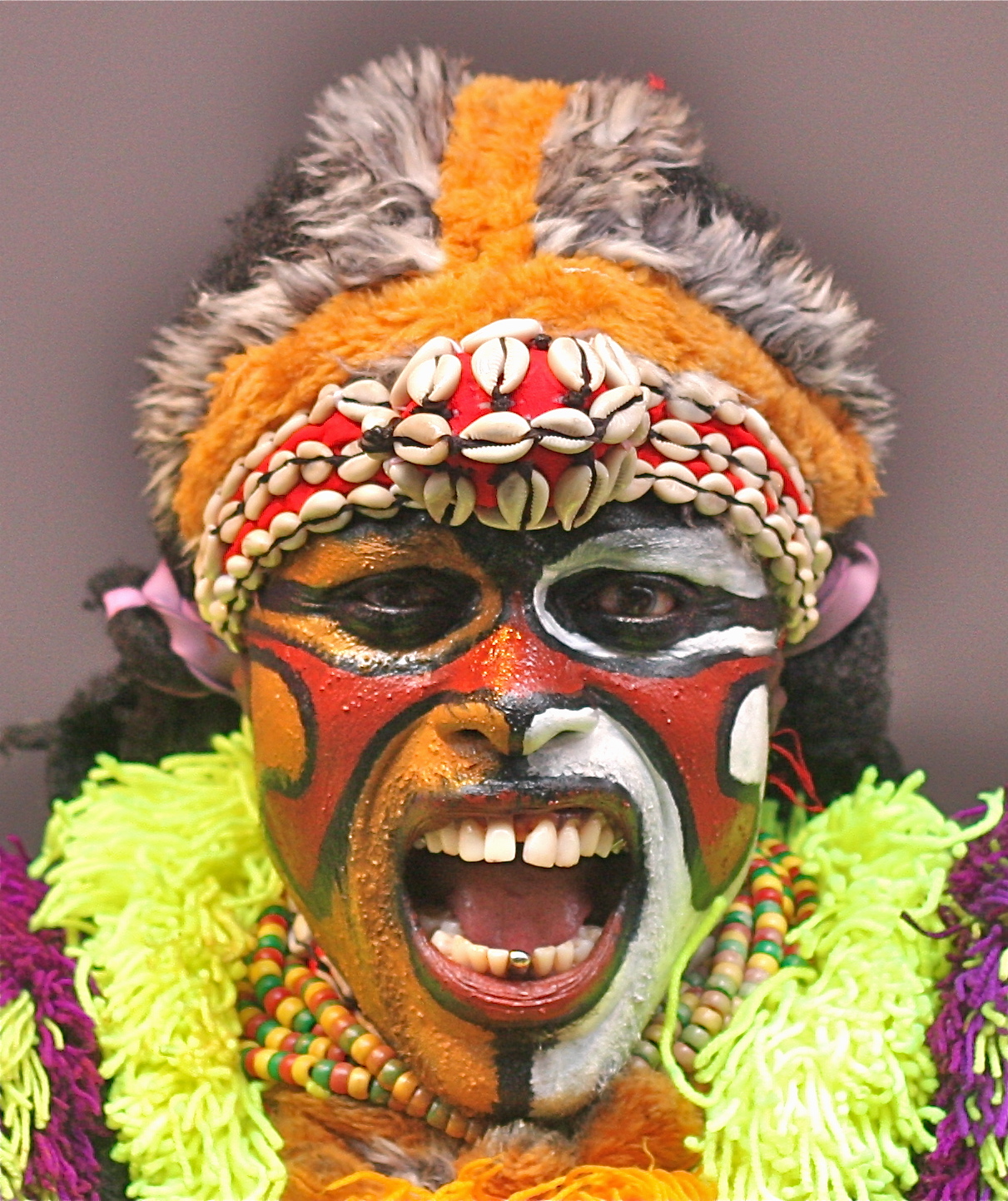 Yet another visual and rhythmic overload was provided by the next act I saw. This was a performance by The Lions of Africa on the Charlie Gillett Stage. It's a mixture of dance and music that recounts the ancient Senegalese tradition of 'simb' or the lion. The blurb states that it's "a magical ritual handed down by griots through the generations" each artist putting their own stamp on the story and the performance.
In this one the Lions of Africa are led by master drummer Modou Diof and two other drummers. These guys alone are worth seeing for their undeniable skills, complex rhythms and electrifying playing. But the stars of the show are the dancers. Dressed as a wild lion who intends to attack a village of terrified villagers the lead dancer is almost demonic in his make-up, facial expressions and acrobatic leaps. These guys are full on and plugged straight into the mains.
The energy levels were ramped up so high, it's surprising the whole ensemble didn't short-circuit themselves! Very impressive. The villagers fight back as the griots start to dance, drum and sing to ward off the lion with feats of strength, artistry, acrobatics and endurance. As ever I could only catch the first 15 minutes of what was a ¾ hour performance; but what I saw was testimony enough to the potency of Senegalese arts.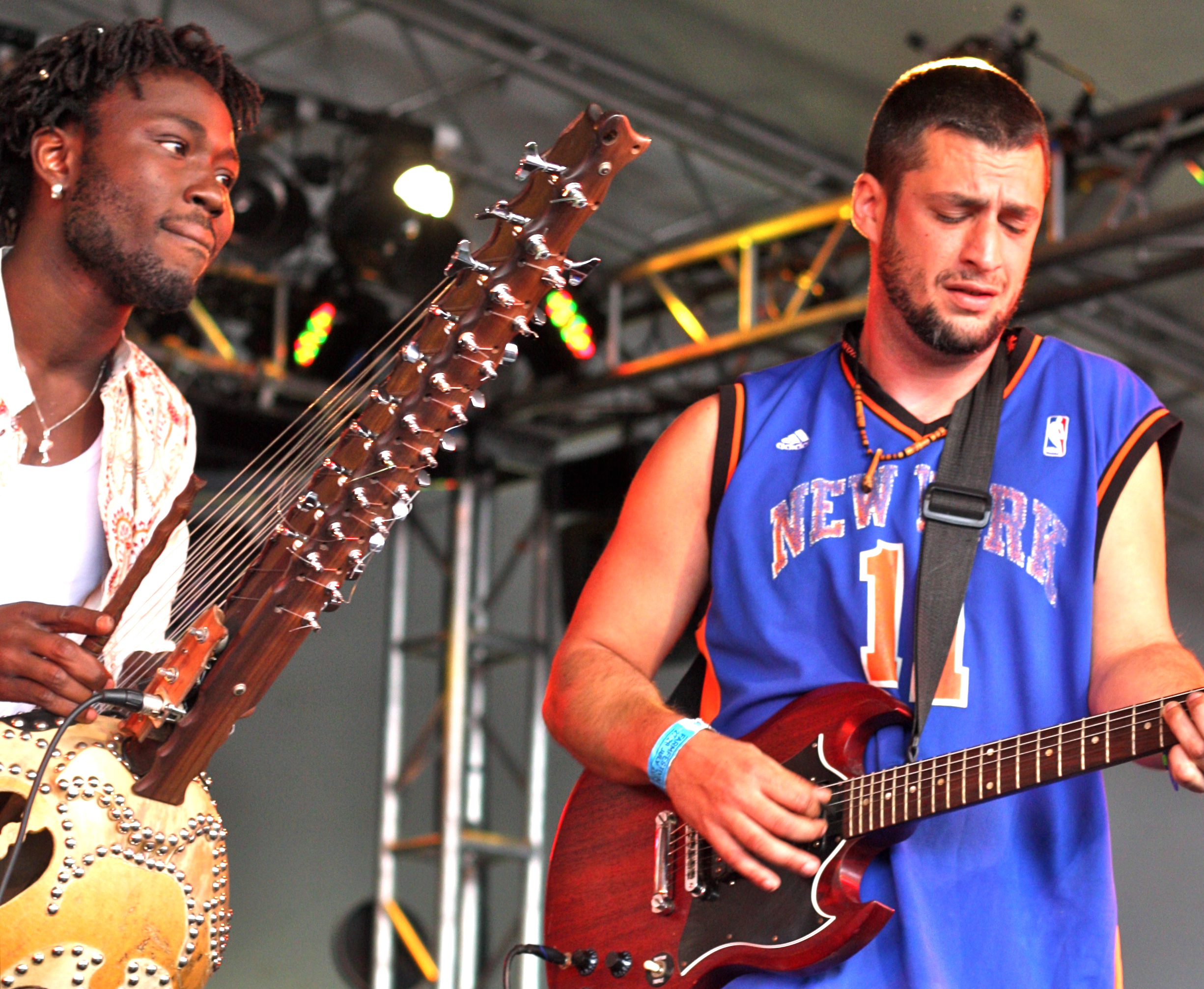 Quick bite to eat and then back to the Charlie Gillett Stage to see a very unusual pairing: Joe Driscoll (from upstate New York) & Seckou Kouyate (from Guinea Conakry).
Collaborations aren't unusual at all in the world music scene, but I suppose it's more the unlikeliness of the personalities. They'd met in Marseilles where they did a performance together, even though neither spoke the other's language. Music, of course, always has a way of sorting these minor problems out though! After some weeks of jamming they realised they were onto something, with music that encompasses influences from folk, reggae, hip-hop and various West African styles, but which falls into none of them.
I'd seen the excellent Seckou Kouyate earlier on this year touring with Cuban pianist Roberto Fonseca and he'd struck me as gifted, but almost painfully shy, barely able to lift his eyes to look at the crowd and then always fleeting and nervous.
"Springsteen meets Electric Griotland!"
On the other hand, Joe Driscoll instantly struck me as, well… very American, if you get my drift. Confident, breezy, outgoing, completely at home in front of a crowd. You could imagine him going to baseball games, sitting in a bar drinking beer with his mates and leaping on and off a subway. Cee-Lo Green described him once as "the gangsta with an iron lung". The rest of the band was made up of bass guitar and drumkit.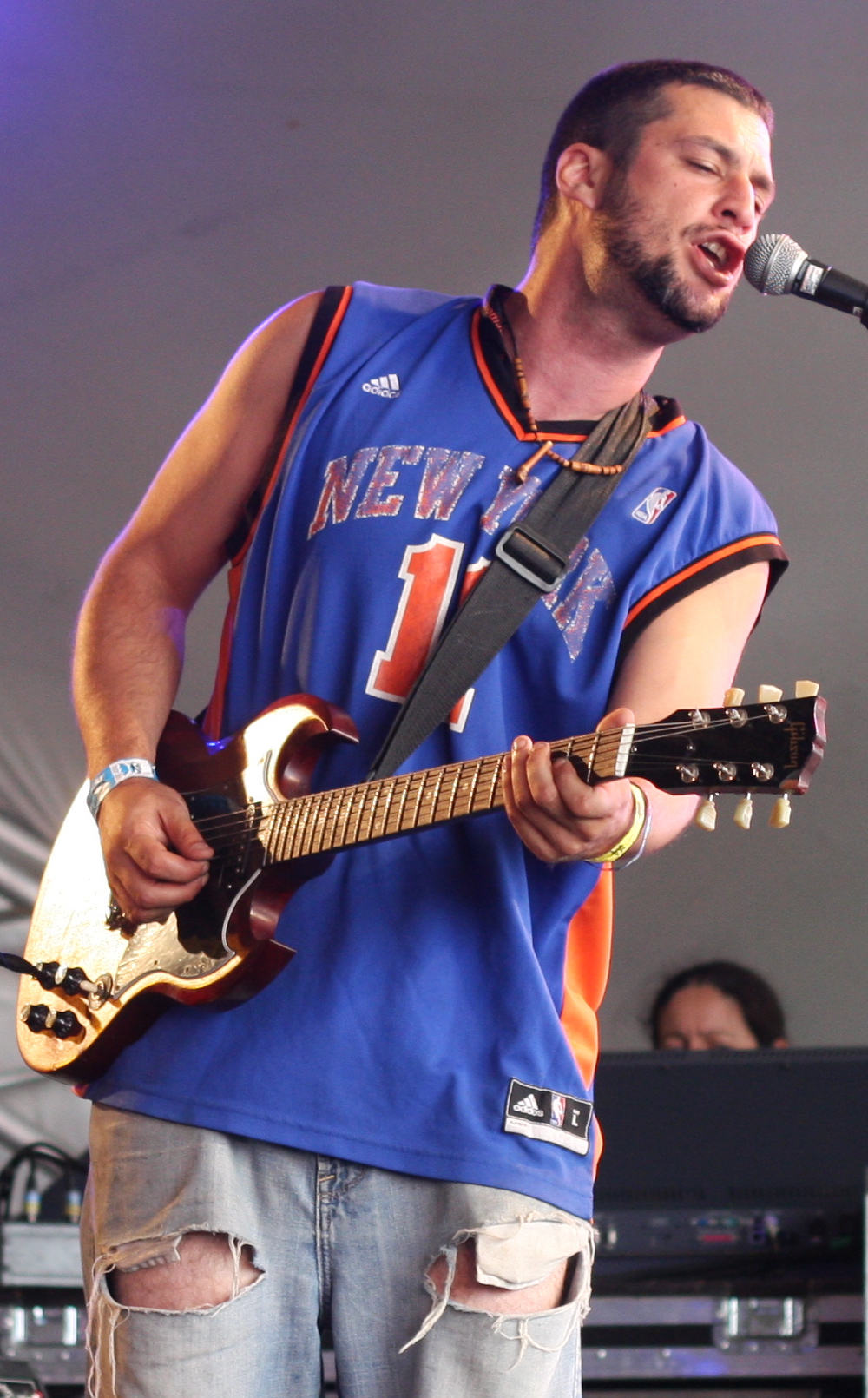 The Womad brochure described them as "rap meets kora", which, if anything, kind of put me off. However, the music and vibe was actually more like Springsteen meets Electric Griotland!
Driscoll has a quirky charm which belies his laddish image (he looked like he'd just grabbed some old clothes back out of the 'to be washed' pile and shoved them on again) and an intriguing way with lyrics, as well as some interesting facial expressions, weird body postures and hands that flapped about when not on the guitar. You definitely warm to him.
Seckou on the other hand was his usual quiet self, standing fairly still and 'apart' on the left of the stage.
Dressed in a knee-length, white jacket that was embroidered with cream, beige, brown, red and gold silks and set with turquoise and amber rhinestones, and some 'designer-ripped' jeans (poles away from Joe's 'how many times have I come off a skateboard-ripped' jeans!), Seckou had a far-away look in his eyes. Even when singing he seemed slightly disengaged.
However, as the songs developed he seemed to relax, occasionally glance over at Driscoll and smile. He even focussed his eyes on the audience and started to move his body to the music.
"slices open your brain and messes with your head!"
And what music! It's very cool in style, but warm in feel. Driscoll's acoustic guitar and vocals (often utilising rap, hip-hop and Jamaican dancehall rhythmic patterns) cradle the song and set up a trance-like rocking that puts your body on auto-pilot and draws you in to where Kouyate's amazing kora just slices open your brain and messes with your head! Wow! Didn't see that coming.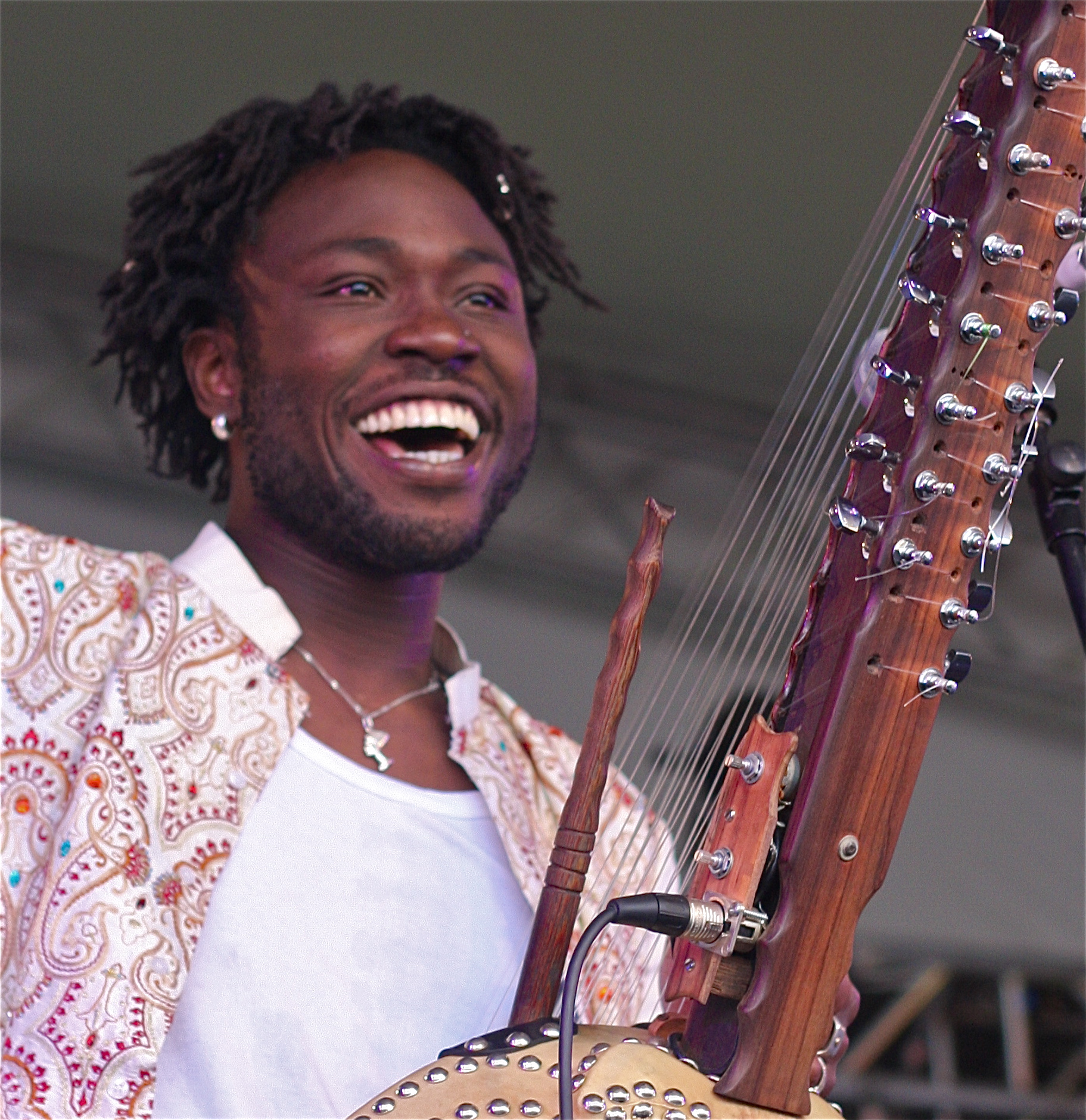 Even better, Kouyate's obviously more relaxed now and begins to smile to himself as he plays, firing off sonic bullets from his kora. But it's when he taps on one of his effects boxes and turns his kora into a fuzzbox inferno that you see why he's known in France as "the Hendrix of the kora". The effect is completely unexpected and instantly electrifying.
There's no stopping these two now. With Driscoll bent over his guitar dancing his butt off and gurning away, Kouyate starts to smile wider and wider. It's as if someone's turned on the floodlights - his teeth are brighter than a roomful of BeeGees!
The whole band are locked into an unstoppable groove and I'm getting that oh so familiar feeling of warmth, adrenaline and dizziness when the music hits and you get lifted up on a natural high…
And then I realise my 15 minutes are up and it's time to move on. Aaaaaargh! Noooooo! Still, this is yet another band to add to my wish list. Catch 'em while you can!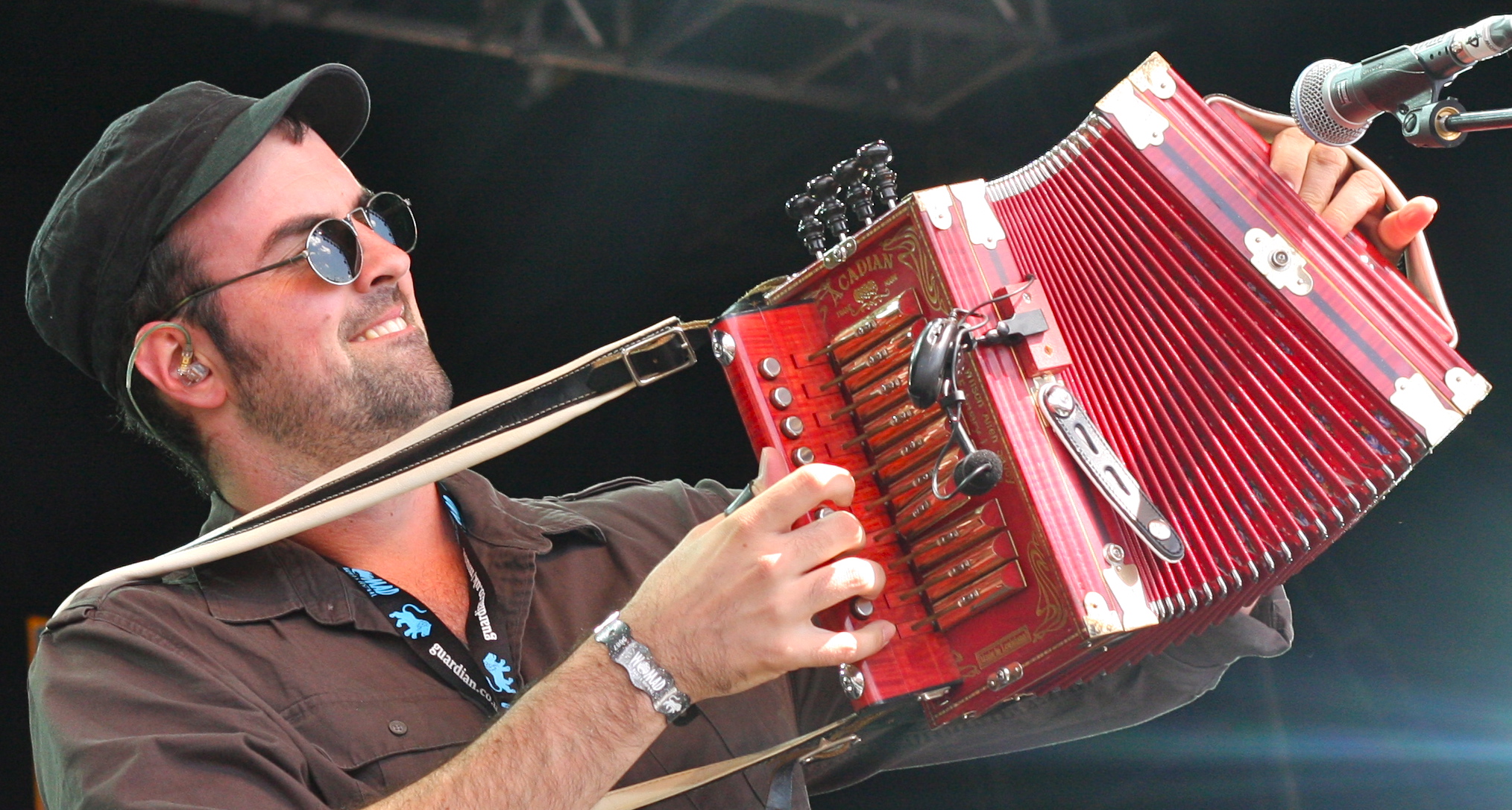 Racing back to the Media Centre I nip round to Radio Womad and shoot a few photos of the Alaev Family being interviewed and then it's round to get in the pit ready for a slice of Cajun heaven from the Pine Leaf Boys.
The five piece play a mix of Cajun and Creole music from their homeland of South Louisiana.
No strangers to Europe and the UK their leader Wilson Savoy (of the famed Savoy Family Band - who also played Womad recently) stated that it was their last day of their UK tour and and this was the gig they all really been looking forward to.
With violin, squeezebox and acoustic guitar at the front, and backed by bass and kitdrums, the boys delivered a faultless set of classic cajun music, with even the drummer handling some of the vocals.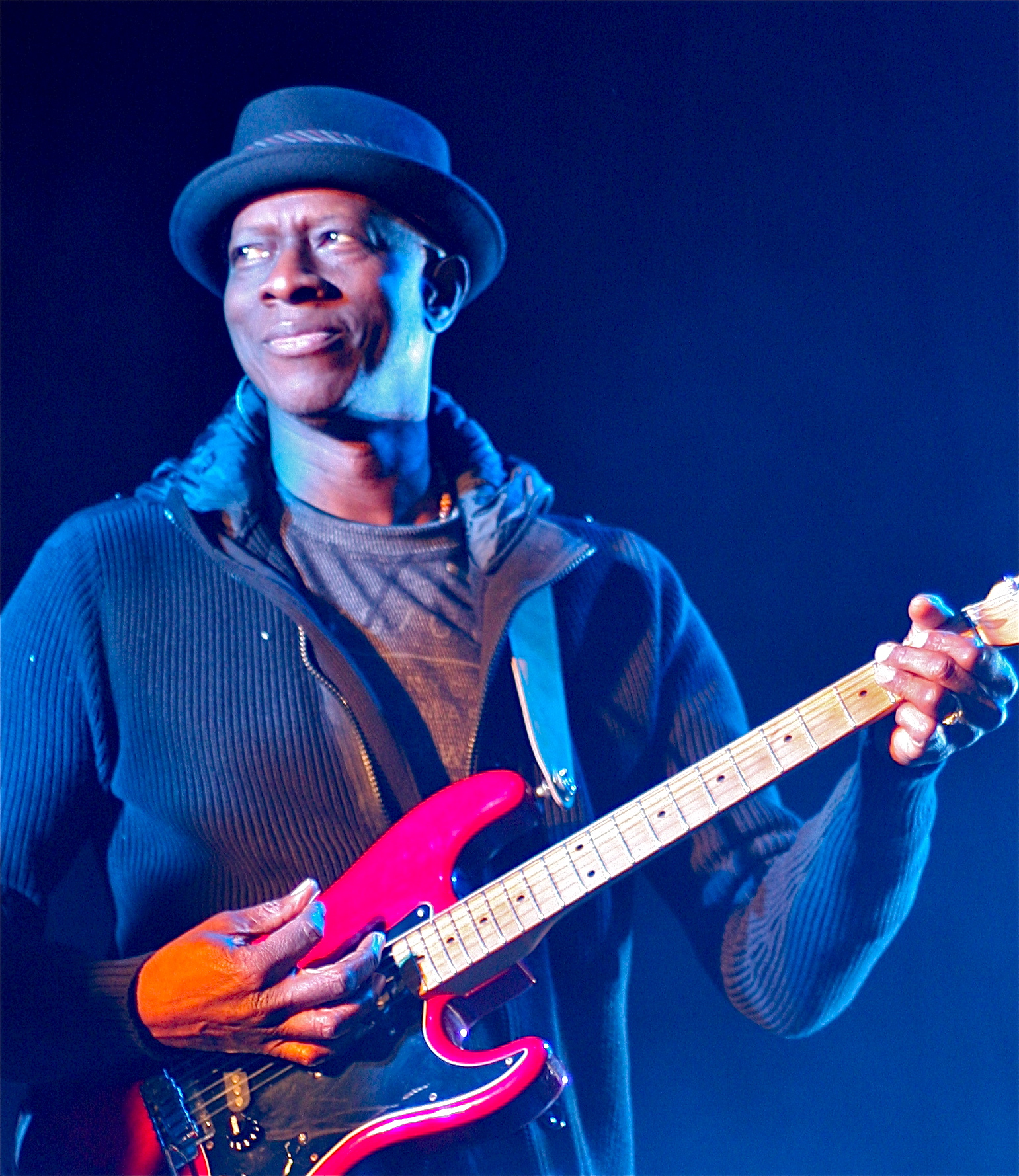 Passing by the Siam Tent again I spent a little time shooting and checking out Keb' Mo'.
Now, I very much like cajun music, but I like the blues even more and this three-times Grammy award-winning guitarist is the man to deliver.
Keb' (born Kevin Moore - hence Keb' Mo') is a man for whom the words "polished' and "assured", not to mention "consummate", and "professional" were made to measure.
There's almost not a lot else left to say about that, apart from his looks belie his 61 years by a significant amount and his music just gets you right there.
Great backing band (keys, bass, drums and rhythm guitar) and a nice bass solo.
"As smooth and rich as rum-soaked butter!"
Keb' Mo's music is as smooth and rich as rum-soaked butter! Definitely need to get hold of some of his albums!
Race off down to the Big Red Tent next for what promises to be a very interesting spectacle if only based on the name alone: DJ Yoda and the Trans-Siberian March Band! My brother was raving about this so we'd agreed to meet up there and make sure it was well covered.
Now, I have no notes from this or the next three bands so this is very much from memory, but I seem to remember waiting a heck of a long time whilst yet another problem was sorted out in the Big Red Tent. Although, admittedly Yoda's partners the 13-piece Trans-Siberian March Band need an awful big soundcheck - no easy D.I. plugging in for these guys!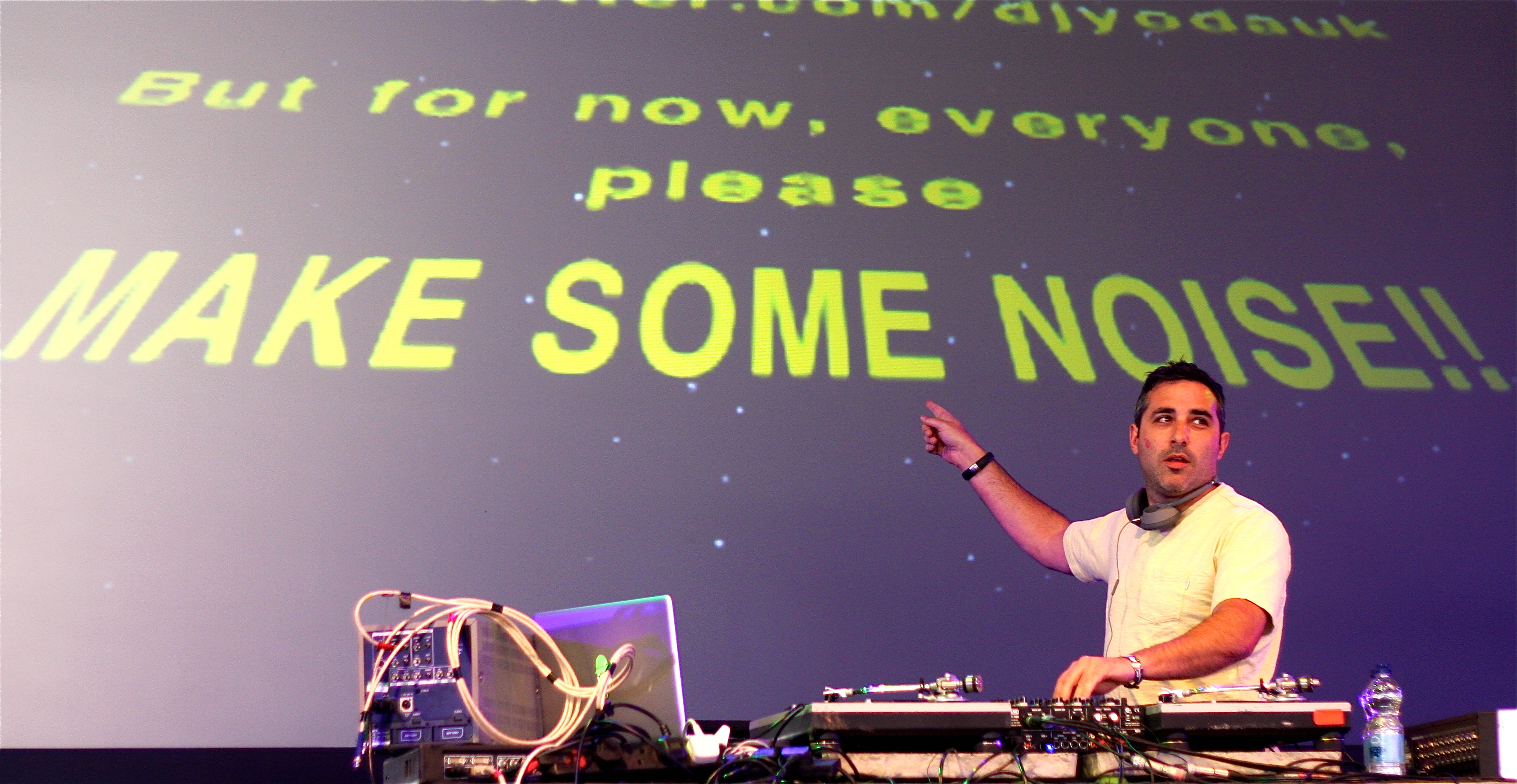 I'd better explain, DJ Yoda is a 'don' turntablist - with but one mission: to rock the house to its core!
It's his sense of visual and musical humour that marks him out from the 'worship me' variety of ego-centric DJs.
So, for this Womad he decided to appear with a 13-piece group of massed brass, reeds and percussion to add some extra power and a whole heap of cartoon comic silliness to the proceedings.
Once they were all finally soundchecked (a monumental task) they musicians left the stage and I turned round in the pit to survey the absolutely ram-jam-packed Big Red Tent. It was heaving!! It appears DJ Yoda carries some serious clout. Whilst us photographers were beginning to worry that the delay might affect our ability to get to the next shoot, Yoda started up. I cannot adequately describe the dense layers of sound and image that he conjured from split-second to split-second, but in the blink of an eye and the damage of an eardrum I became an instant convert to the intergalactic cause. DJ Yoda, may the force be with you indeed.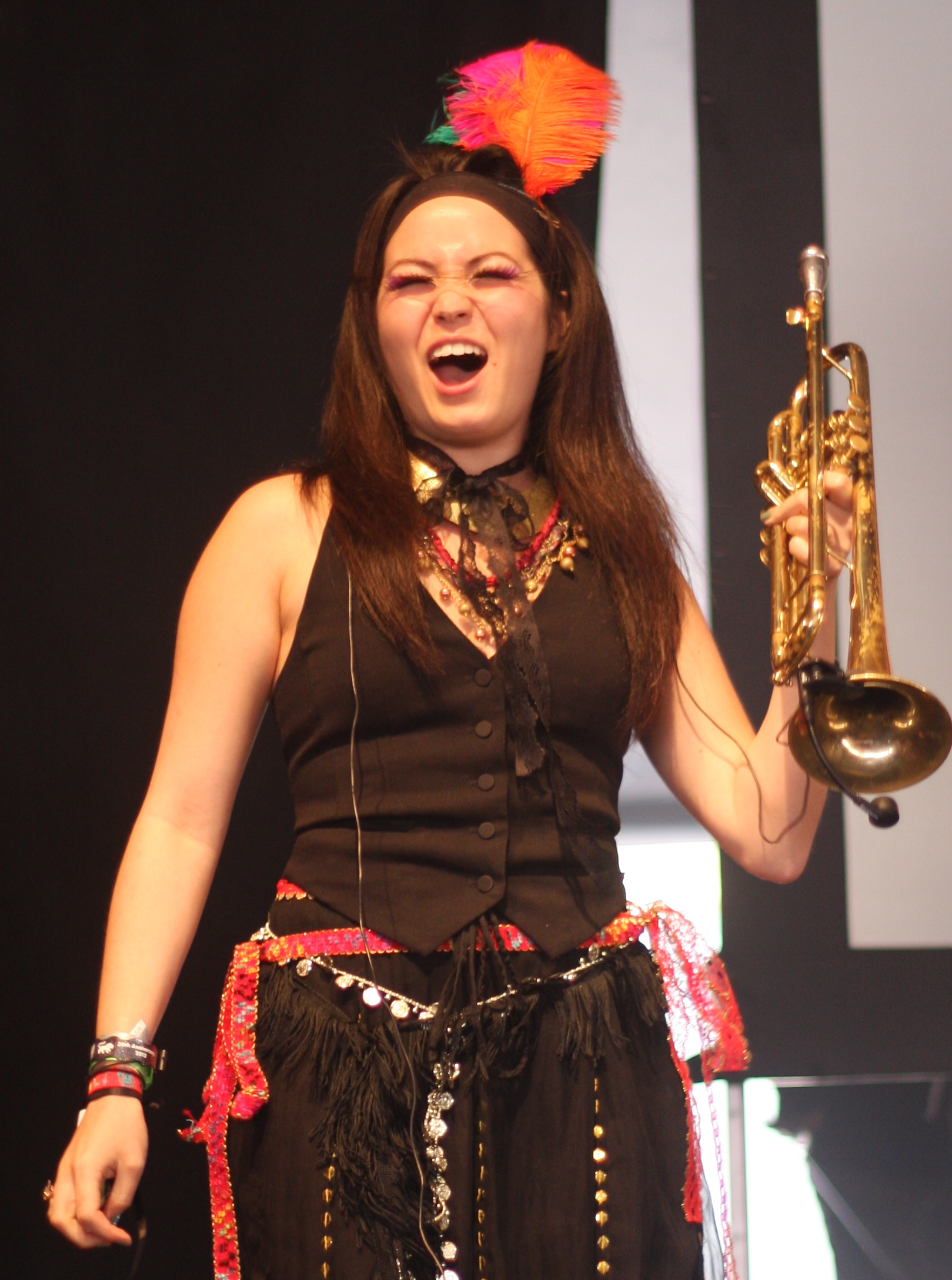 We were allowed to photograph him for a few minutes and then were told to wait stage-side until the full band came on. It was an agonising wait. One reason was for the agony was the relentless ticking of the clock and the knowledge that I needed to get back to the other end of the Arena well in time for the Buena Vista Social Club.
But the other reason was a literal agonising. I've seen and played in some deafening bands in my time (Deep Purple, mid-70s, I hold responsible for my tinnitus), but as I walked from the pit to the side of the stage I was in no way prepared for the jet engine strength sonic boom of Yoda's bass bins. Oh my god! My body was moved in ways no-one's ever managed to do! I think my internal organs all landed up in different positions and my brain-waves must have been permanently altered. I am not joking when I say that the decibel level was truly awesome. I was in awe. And then some. Not to mention shock. A kind, calm, placid, lady steward in a flowery-covered hat looked over at me and mouthed: "Take these" and handed me some industrial strength ear-plugs. I owe her my ears.
"hitting the auricular G-spot every time"
The music though, was faultless, exhilarating and very cleverly spliced together. The crowd were going wild, mental, transported to a million galaxies. And this was just the first 10 minutes! Oh my days! Yoda himself was bent over his desks and laptop looking up to see the effect he was having on the crowd and grinning away when he knew he was hitting the auricular G-spot every time. Missus.
Eventually, the Trans-Siberian March Band trooped on and the press photographers were let loose once again in the pit. "Five minutes, that's all!" we were told. Fair enough.
We ran around like a load of loons. Who on earth to photograph first? The asian trumpeter with the pink and orange feather in her hair? Their top-hatted conductress in fetching ring-master's jacket? The rather butch-looking trombonist in drag? The lip-sticked guitarist not in drag? The tuba player who looked she'd just walked off the set of Holby City? "That's it, time's up!"
We left with big smiles on our face, but whether from the spectacle, the music or just that my face had been permanently rearranged by the soundwaves, I can't tell…
"Cuban Royal Family of world music"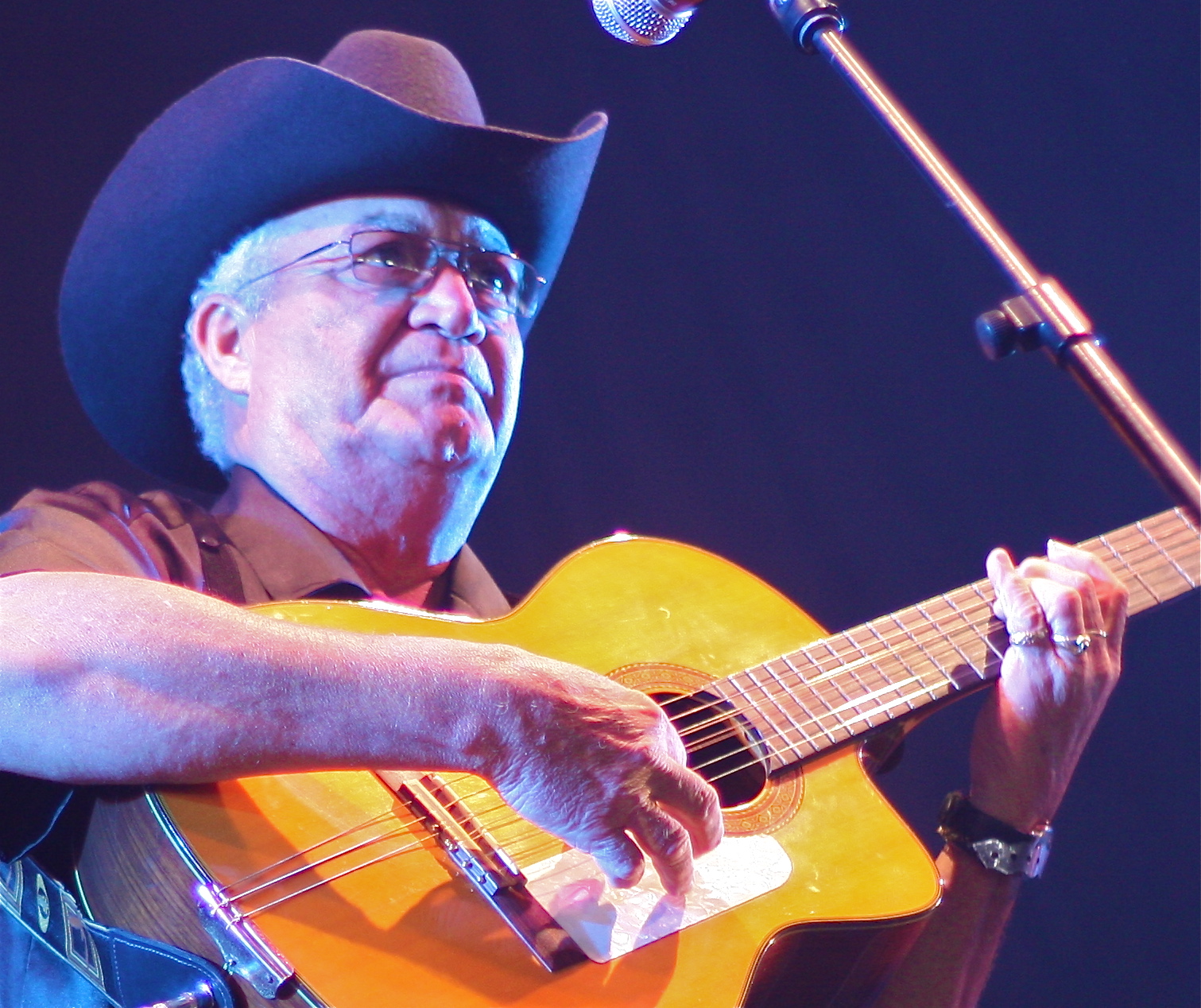 Out the back of the Big Red Tent and run and walk and pant and wheeze all along the dusty perimeter road to the Siam Tent and one of the big guns of world music, virtually the Cuban Royal Family of world music, Orquesta Buena Vista Social Club.
Now, obviously, not many of the originals are left with us now, but still it's a class act.
One of the integrants on this particular tour was the great Eliades Ochoa (who I saw at Womad last year with Afrocubism - see review here: http://worldmusic.co.uk/afrocubism_womad_charlton_park_29711).
The other was their featured vocalist, the wonderful Queen of Cuban Music, Omara Portuondo (now 81). I also spotted the world's leading laud player Barbarito Torres in the line up and Omara's husband, the 75 year old tresero Papi Oviedo. I'm afraid I don't know the names of the other members, but you just know they drip quality.
"the soundtrack to the life we should have been born into…"
We had one song to shoot in at first. This was because Ochoa was kicking off the singing and then we were told we could come back a bit later on, when Omara took to the stage. And so it was.
Once again, with Buena Vista it was like coming home and slipping into a hot scented bubble bath after a tiring day. There's just something so ineffably 'right' about the music, the sound, the atmosphere, it almost defies analysis. I'm sure most people who hear the OBVSC or indeed any of the Cuban greats share the feeling that this is the soundtrack to the life we should have been born into…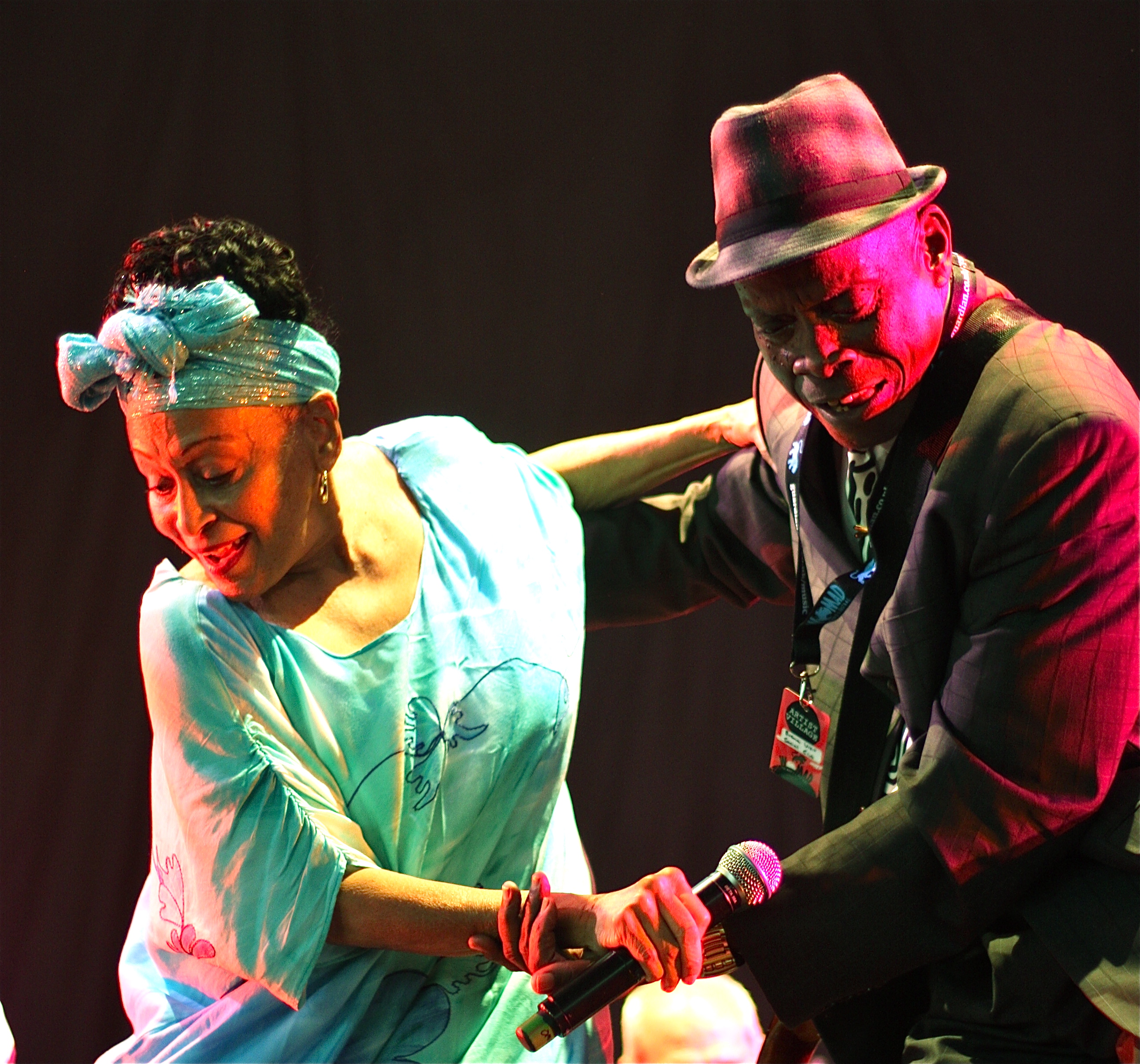 One of the highlights for me was when the diminutive - and sometimes rather frail-looking - Portuondo dragged her husband up from his place behind her and the two of them started dancing together. But hey, no crap 'wedding dance smooch' this! No, no no! They flirted, wriggled, giggled and showed off what their footwork and even ended up 'wining' down to the ground - to wild cheers of course. Fabulous. I want to be like that when I grow old too!!
I said Omara was looking frail. Well, in a sense, yes. I've seen her a few times now (the first time was when I met her in Havana in the mid-90s) so I'm always going to see the difference, but believe me her spirit is as strong as ever. This lady loves to perform.
Like I said: the Queen of Cuban Music. I'm blessed to have seen and heard these giants when I could. If there's a heaven up there then you can be sure that it's got a bar full of mojitos, a wooden dancefloor and a Cuban orquesta on the bandstand . . . Bliss!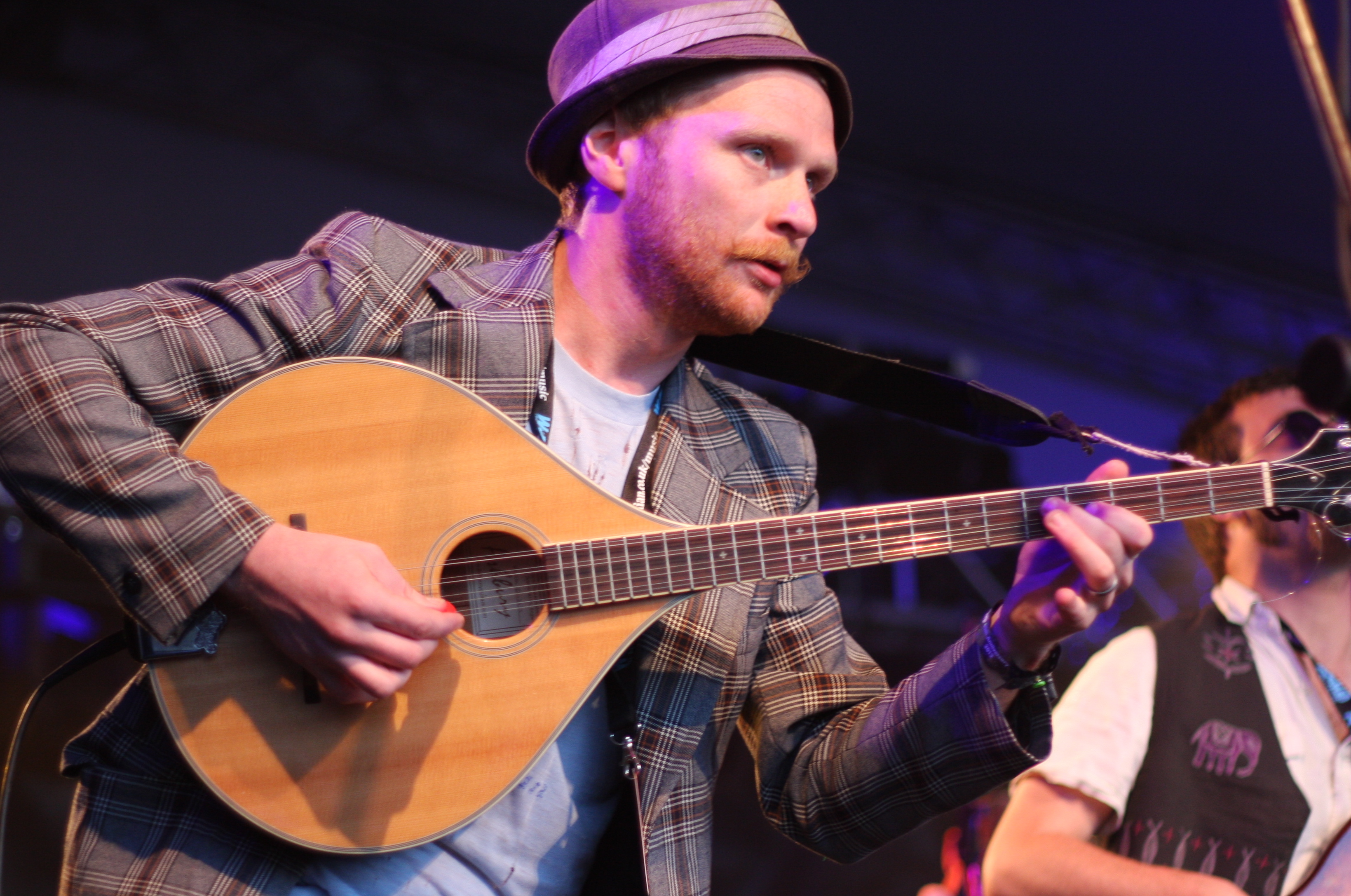 The evening was thickening now and I only had a couple more acts to cover. The next was another band I knew nothing about, but who sounded interesting.
Balkan Alien Sound are a 7-piece Irish band from around Derry and Donegal. Ok. Not exactly Serbia, but who cares these days.
With a repertoire that encompasses gypsy, klezmer and balkan musics these guys have been building up a reputation worthy of a place at Womad.
I went down to photograph them at the Charlie Gillett Stage and really enjoyed their sense of purpose and fun. They certainly seemed to be having a good time and that's always infectious. The line-up includes leader Martin Coyle on bouzouki and the others on fiddle, accordion, bass guitar, electric guitar and drums.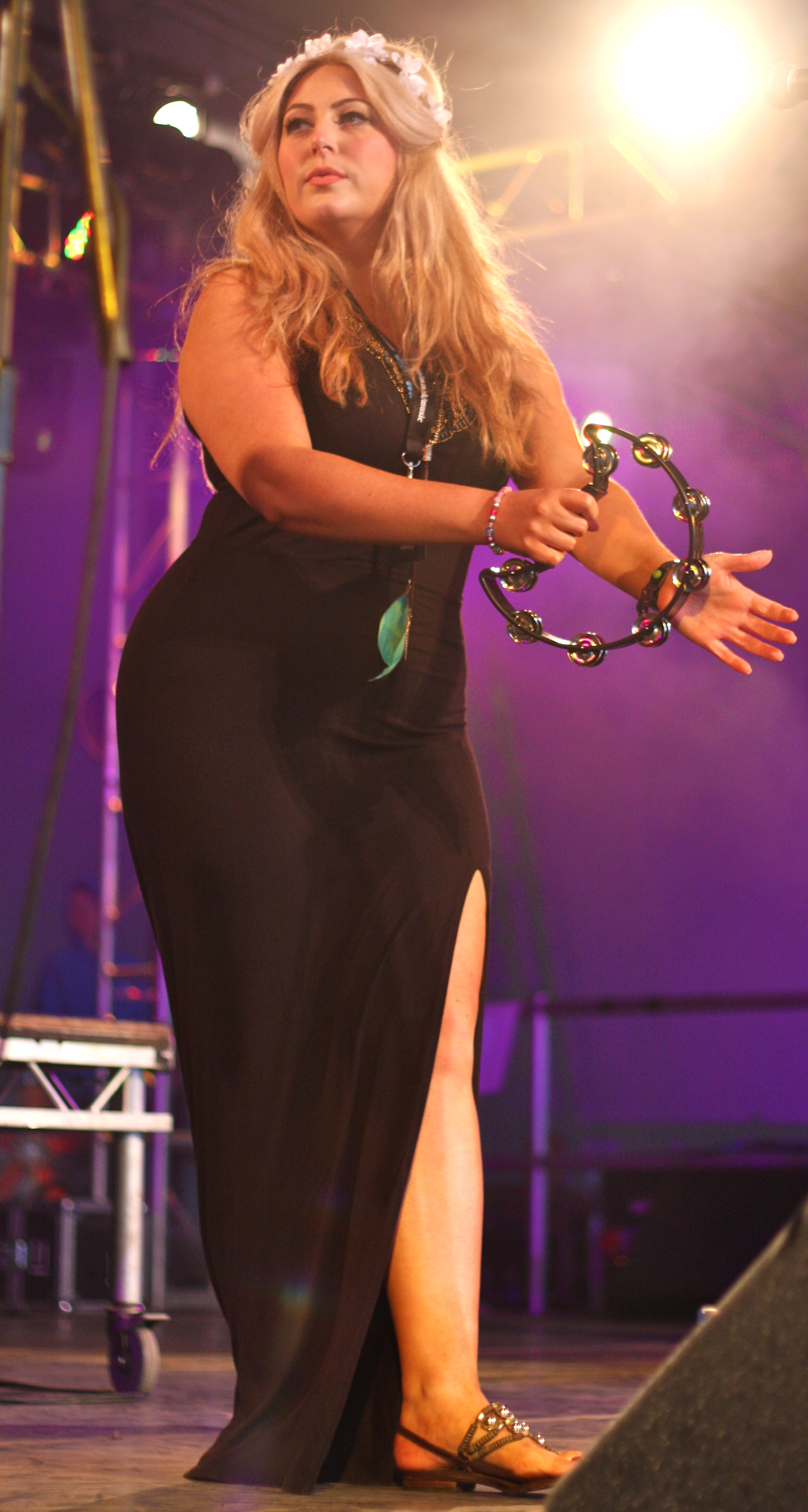 I was just about to leave after having spent the statutory 15 minutes shooting them - most of the other photographers had just left - when they announced that their singer was coming on now. Oh? I didn't realise they had one. Ok, fair enough. I'll snap a few off.
And on walks the rather lovely Aideen McGinn.
I'll just say that I stayed a tadge longer than I should have, for purely professional reasons of course, you know, just to make sure the photos were all in focus, and so on and so forth… ahem. Lovely! Oh, she can sing too.
And so... and so... and so, it's almost time for the big one. The headline act of Womad 2012. The big name. The equivalent of the Olympics closing ceremony. I'm talking of course of 'Robert Plant presents Sensation Space Shifters' at the Open Air Arena.
It was an unmitigated . . .
But no! I'm not going to tell you. I've already written the review. In detail. And you can read it here. That's all I'm saying. If you want to know how it all ends, just click here:
http://worldmusic.co.uk/sensational_space_shifters_womad_2012_review
Just click it!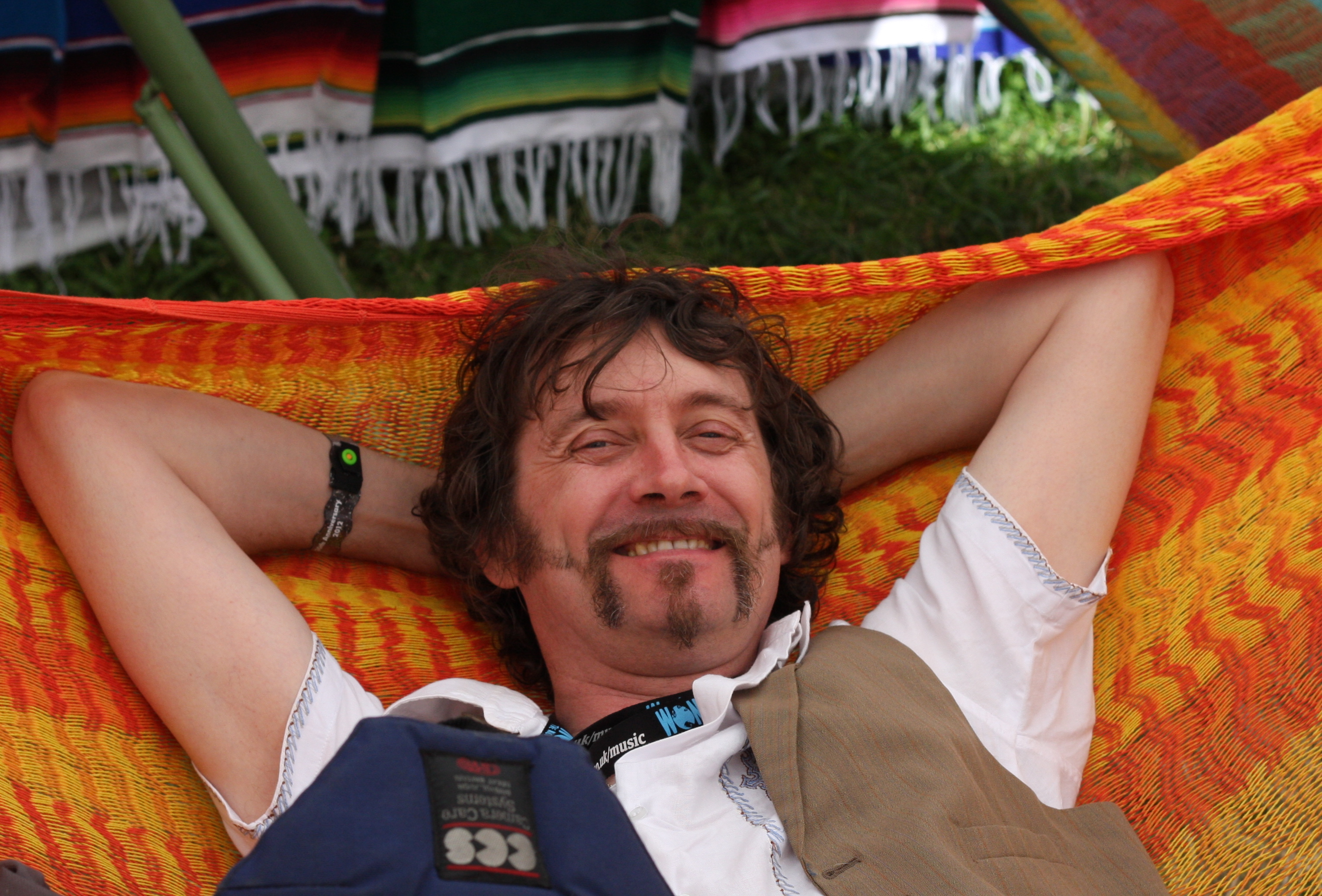 Hope you enjoy my epistolic recollections - and remember if you don't agree with any of them, then these are just my experiences and my impressions told in my own way.
Womad means many different things to many people.
.
.
.
"Womad. It's the daddy of 'em all."
Thanks to Borkowski PR for making it all happen and with all the assistance and problem solving - very much appreciated. Hope we can do it all again next year. Thanks to all the wonderful people I met over the four days and with whom I shared time and talk.
Womad. It's the daddy of 'em all.
Glyn Phillips
WorldMusic.co.uk
(Aug 2012)
Mid-May Round-up (Part 1) - Boogaloo, Bombay & Pop
Tagged with: Glyn Phillips blog world music worldmusic.co.uk boogaloo bombay pop surinder sandhu funkawallahs karma machine los fulanos barcelona si esto se acaba lovemonk joe bataan vampisoul Bombay Royale You Me Bullets Love Hope Street Bollywood India Katzenjammer
As this cold, wet, truculent, so-called Spring trundles on towards an uncertain Summer, I'm sitting here staring out of the window at a monochrome grey sky, which has just spat hailstones over my poor flowers, complete with thunderous belches (the sky, not me). Really not the most inspiring of days.
However, I think it's time to try and address some of the almighty backlog of music that endlessly flows down my digital river.
Except of course that now my youngest son wants help with his homework . . . And you wonder why I never write about all the things I ought to. Yes, yes, I'm just coming! Hold on, uncompleted maths homework from the previous weekend to do. SuperDad to the rescue. Kind of. Back in a mo. Or two. Or three.
Right I'm back. Oh, bloody hell, now the missus is calling me for dinner. Yeah, I know, I shouldn't complain, especially when someone else is cooking it for me. I'm not. I love the food. I just wish I had a 30 hour day and a 9 day week, that's all.
OK, it's now 'tomorrow' today, so let's try again. Spent last night at the house of my dear friend and ace producer/musician, Surinder Sandhu editing some Spanish language interviews for use as promos for his new project, the Funkawallahs and the forthcoming album, "Karma Machine". Very exciting indeed - but keeping all that under wraps until it's all ready to go . . .
"Spanish heat, urban cool and Nuyorican sabor"
So, now to all these new albums pouring in.
First up, I'm listening to the sounds of Barcelona's Los Fulanos who deliver a modern take on that 60s hybrid boogaloo.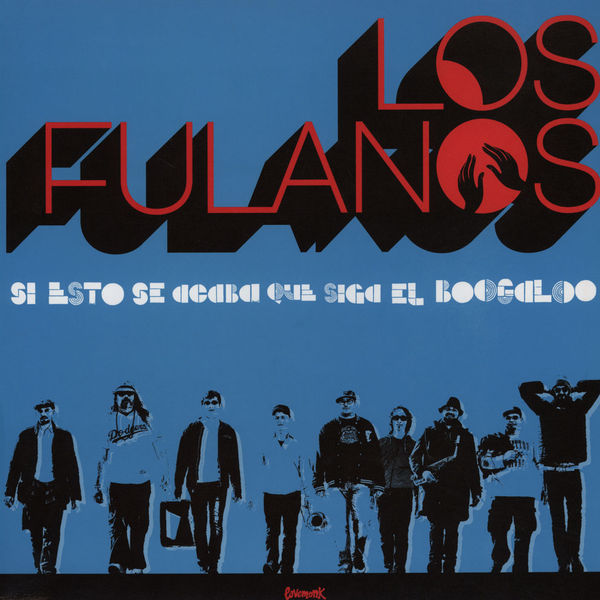 Very tasty indeed, with enough foundations in 60s latin soul groove (a controversial mix itself in its own time!) to be really grounded, some added retro-psychedelia, Spanish heat, urban cool and Nuyorican sabor and all marinated in a rhythm'n'blues salsa.
It might look backwards for inspiration but it all works very well in today's world. Sweet as a nut!
This debut album is entitled "Si Esto Se Acaba Que Siga El Boogaloo" ('If All This Ends, Keep On With The Boogaloo') and it's on the Lovemonk label (LMNK46).
There are 10 tracks (and a prelude) and it's sung in a mixture of English and Spanish with bags of energy and credibility and what I can only describe as a very authentic 'American sound' - especially the horns. Very infectious album indeed.
"great ideas ... well-produced album, all executed with ... clear vision and a big dollop of gusto!"
Mixed in with the boogaloo and disco, there are also plenty of other genres represented. For instance, there is some great rumba and explosive 70s style funk on "El Que No Está Se Lo Pierde" (Parts 1 & 2 respectively), "Sobran Cuero" is a very danceable salsa whilst "Manny" leans more towards rhythm and blues.
There's also a jazzy New Orleans vibe on "Kind of Guy", groovy proto-rock on the New Order tune "Blue Monday","Hold On (Baby Hold Me)" is a bolero underpinned with wonderfully cheesy organ, and we get a nice jazzy montuno on "The End of the World", to name but a few.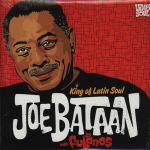 There are lots of great ideas in this well-produced album, and all executed with slick musicianship, clear vision and a big dollop of gusto! The producer is Miguelito Superstar (from Fundación Tony Manero)
I first came across Los Fulanos a few years back when they recorded an album "King of Latin Soul" on the Vampisoul label) with the Latin Soul legend, Joe Bataan ("Subway Joe", "Ordinary Guy", "There's a Riot Going On", "Gipsy Woman", etc) and loved how they'd tastefully updated what I had always considered were anthems so classic that to mess with them would be foolish. So, respect where it's due!
Next up is the Australian band The Bombay Royale from Melbourne, who specialise in bringing to life - and to the live stage - versions of many of the classics of India's Bollywood film industry.
The album's called "You Me Bullets Love" (on Hope Street Recordings), and is a 10 track CD/DL/Vinyl that showcases old songs such as the 1965 chestnut "Jaan Pehechan Ho" (from the film "Gumnaam") as well as entirely new pieces 'in the style of'.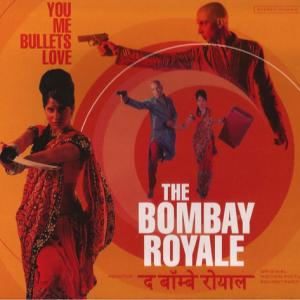 The 'golden years' for Bollywood films are often cited as the 60s and 70s and The Bombay Royale mix these old songs in Hindi and Bengali with newer material they have written themselves (and including some English lyrics) inspired by these classic masterpieces.
In fact "You Me Bullets Love" features eight original numbers and two re-workings of almost forgotten Bollywood production numbers (the other is "Sote Sote Adhi Raat").
"heavy retro vibe ... that - bizarrely - makes it sound very fresh and bang-up-to-date!"
There's a heavy retro vibe to the album that - bizarrely - makes it sound very fresh and bang-up-to-date! (obviously some weird tear in the time-space fabric…).
For instance the opening track "Monkey Fight Snake" features massed brass, swirling organs, siren-like vocals and sarangi in the background, sub-Spaghetti Western blaring trumpet (Spaghetti Eastern anyone?) and wouldn't sound out of place in some kind of drug-induced, trippy dream-sequence scene from The Avengers (the 1960s British series with the bowler-hatted, brolly-wielding Steed, not the Hollywood Marvel heroes one!).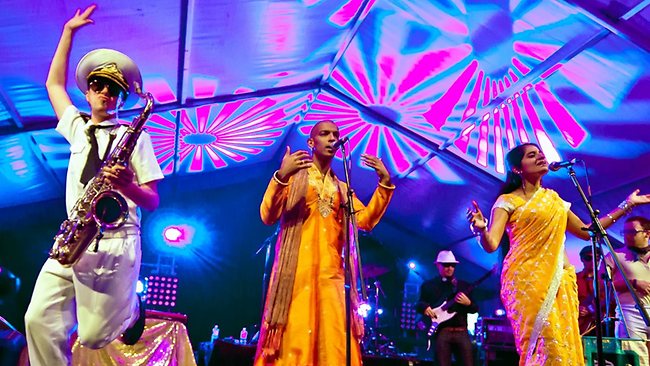 Conversely the title track is drenched in surf music, sort of 'Tarantino goes to Mumbai' (or is it India comes to South Melbourne Beach?).
At times the whole album sounds as if someone's taken a giant cocktail shaker and thrown in some vintage 50s, 60s and 70s Bombay kitsch, a shot of James Bond, a gaggle of Go-Go girls, two slices of Eddie Cochran and Gene Vincent, a pinch of Massive Attack, the serried ranks of saxophones, trumpets and trombones, a veritable forest of violins and yards and yards of orange, pink and turquoise silk, and then recorded the whole lot via the audio-equivalent of a Kodak Instamatic shot through a Dub filter. Someone with more knowledge of Hindi music would probably be able to pick up on the Bollywood strands better than me, but that's about as near as I can get to it at the moment!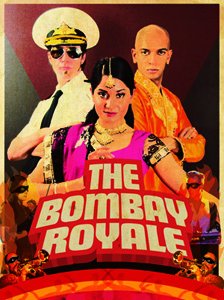 The Australian papers have described it as being "where A R Rahman and Ennio Morricone converge, where Slumdog Millionaire meets Goldfinger head on, with Quentin Tarantino and Indiana Jones lurking in the corner".
Now, what's really weird is that description has some parallels with my preceding paragraph; weird because I deliberately make a point of NOT reading Press Releases or other people's reviews until after I've written my own - so as not to be influenced by anyone else in the initial stage . . .
I just happened to consult the band's Press Release to check the singers names and spotted the above quote.
Well, I must be doing something right! Ha ha! Just noticed they also use the words 'surf' and 'spaghetti' too in another part of it. As I always say: 'Mate Grinds Link Athike'…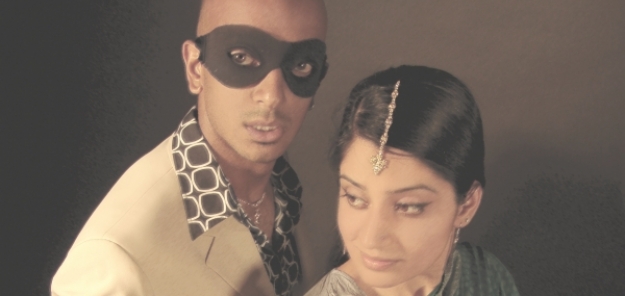 Incidentally the vocalists are Parvyn Kaur Singh and Shourov Bhattacharya. The MD is Andy Williamson.
It's a really fun album. A lot of it is, I'm sure, very tongue-in-cheek, but then again so is much of Bollywood, and it plays with all those elements of East meets West meets East again (and in the case of Australia, South).
So, if you like Bollywood music, or surf music, or the 60s, or trippy music, or just have a predeliction for multicoloured kitsch and musical cheese to let your hair down to and shake your thang, then book yourself a night at The Bombay Royale.
The album was released this week and the website link for The Bombay Royale is:
There's also a groovy video of the title track here:
"highly polished album"
As a real contrast comes the all-girl outfit, Katzenjammer from Norway and their highly polished album "A Kiss Before You Go" (Propellor Recordings - released May 2012).
The whole album is sung in English and comes across as an uplifting blend of pop, folk, acoustic, country, bluegrass and rhythm'n'blues, a sprinkle of balladry, whimsy, acapella and rock, and all laced through with a healthy dose of idiosyncratic eccentricity and sonic cabaret theatricality.
"enough singalong lyrics to keep you going all through the summer"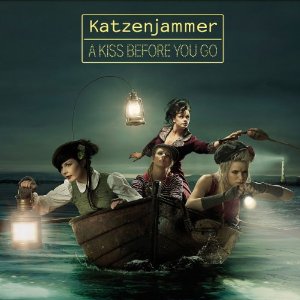 However, it is also all bound together with very credible pop production values, accessible melodies and enough singalong lyrics to keep you going all through this summer's festival season (especially the tracks "Rock-Paper-Scissors" and "I Will Dance When I Walk Away").
I must admit, I was slightly dubious as to whether or not I'd like Katzenjammer at first, since their music is far more 'poppy' than I'm used to writing about or even listening to, but a bit of suspended disbelief paid dividends and I'm now quite happy to recommend them.
Formidable ladies, these Katz . . . !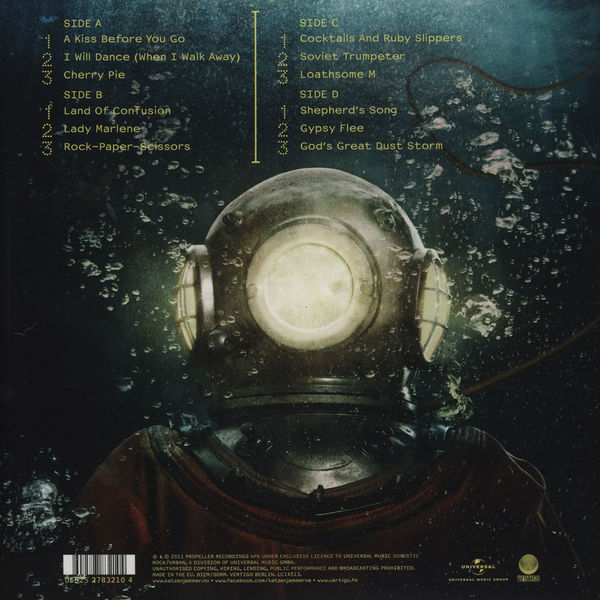 Here's a link to their website and other contact points:
www.facebook.com/katzenjammerne //
and also to some YouTube Videos:
www.youtube.com/watch?v=WqmbqnjbLc
www.youtube.com/watch?v=YZEDMIZZSug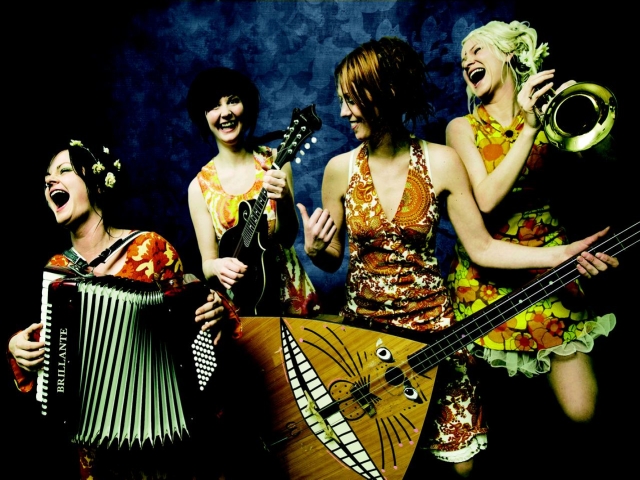 Katzenjammer are touring the UK this month:
Thu 17th BRISTOL, Academy 2
Fri 18th MANCHESTER, Academy 3
Sat 19th GLASGOW, King Tuts
Sun 20th BIRMINGHAM, Academy 2
Tue 22nd BRIGHTON, Concorde 2
Wed 23rd LONDON, XOYO
See the RPS video here: www.youtube.com/watch?v=WqmbqnjbLco
Host RPS here: www.soundcloud.com/yourfriendbam/katzenjammer-rock-paper
and don't forget you can get a Free Download of "Cherry Pie" here:
www.facebook.com/katzenjammerne/app_113345305387225
So there you go - three albums down and only *mumble, mumble, mutter, mutter* to go (I've even taken my shoes and socks off and have still run out of toes to count on).
I'll sign off this blog here and carry on soon. Off to yet another rehearsal with yet another band (sweet reggae, soul and nyabinghi behind some very conscious lyrics). Time to make some music myself now!
Glyn Phillips (WorldMusic.co.uk)
(16/5/12)
Late-March Round-Up (29/3/12) - Fonseca, Folk, Finns & Flu
Tagged with: Glyn Phillips Blog World Music worldmusic.co.uk Roberto Fonseca Ida Kelarova Desiderius Duzda Lelo Nika Indies Scope Poletime? Aulaga Folk A Menos Cuarto Armando Records Urban Folk Quartet Off Beaten Tracks Kardemimmit Introducing World Music Network
Well, after 3 days supine and pretty much comatose in bed with the worst dose of 'man-flu' and eyeball-ache I've had in years and unable even to look at a light source, let alone a computer screen, I'm back on the digital treadmill and trying once again to catch up with the endless river of music that washes through my door . . .
Looking forward to reviewing Roberto Fonseca and band live at Birmingham Town Hall this Sunday (1st April) - an 8-piece stripped-down version of the 15 -piece album band, including Africans Baba Sissoko on percussion and Sekou Kouyate on kora against a fabulous Cuban band. Oh, yes, it's going to be a good one!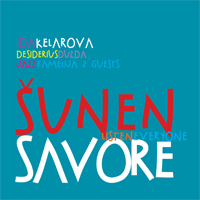 Just been sent some fabulous Roma Jazz from the Czech Republic featuring Czech and Slovak Roma musicians headed up by singer Ida Kelarova and guitarist Desiderius Duzda and the band Jazz Famelija.
The album's called "Sunen Savore" (Listen Everyone) on the Indies Scope label (MAM509 / 2012 Indies Scope - EAN: 8595026650923) to be released on 6th April 2012.
Really beautiful music - sort of bossa meets gypsy meets jazz - very mellow but really gets under your skin without forcing itself - had it on repeat play for ages last night. And can I point out the sumptuous, quivering, heart-string-tugging accordion of Lelo Nika . . .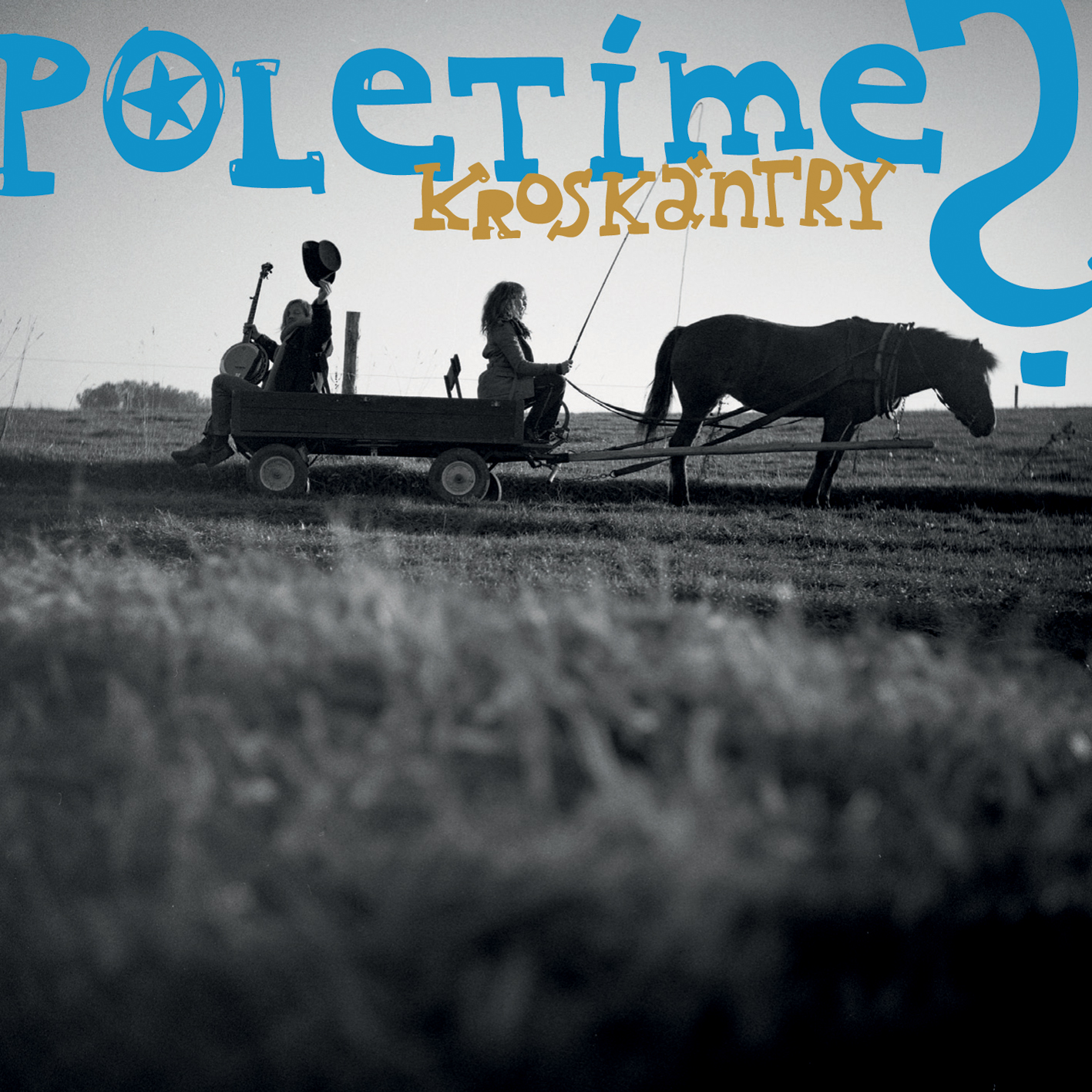 Also from the same label Indies Scope, and already released is something quite different: Polish Country and Western. No, don't laugh! Seriously. And it's not bad either - it's fairly tongue-in-cheek and mixed up with punk and pop elements. The band is called Poletime? and the album (MAM505 - 2012 Indies Scope) is called "Kroskantry" (cross-country - get it?).
The young band from Brno have a 'banjo-punk' ethos and bags of humour even if you don't speak Polish (and trust me, I don't). If you do, you might pick up on the lyrics "which are straightforward, poetic, yet slightly vulgar" according to their liner notes. It also states "they confirm their position of joyful band, full of brisk rhythm and melodic choruses." So now you know!
(info for Ida Kelarova and Poletime? via Indies Scope: www.indies.eu/en/)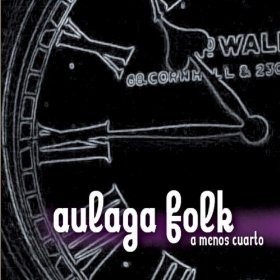 Before I succumbed to whatever damnable virus floored me, I was also checking out a couple of contemporary folk offerings. The first from Spanish band Aulaga Folk and their album/DVD "A Menos Cuarto" on Armando Records (ARD-123).
The album title means literally 'at quarter to' (as in being ready 15 minutes earlier than the agreed time) and refers to their perception of being in the right place at the right time.
The band pride themselves on rejuvenating the traditional folk of their region (the little known area of Extremadura) and mixing it with the Celtic traditions of Galicia and Asturias to the north and elements of rock, latin, jazz, etc. Their facebook link is here: www.facebook.com/pages/AULAGA-FOLK/236668229479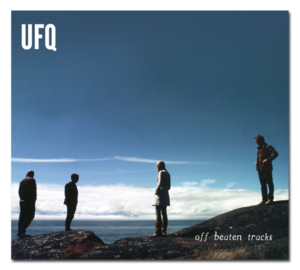 The other folk album comes from closer to home and is Birmingham and the UK's Urban Folk Quartet. This is called "Off Beaten Tracks" and was largely written whilst on the road during their 2011 tour of Europe and North America playing a mixture of venues from 30,000 strong festivals to small coves (many off beaten tracks, I shouldn't wonder).
The 'off beaten tracks' theme really suits their style of music, which although recognisably folk in feel and acoustic orientation sees them running free through the world's diverse musical genres like kids through a summer meadow. The music seamlessly weaves countless threads of varied styles into the whole - going from Celtic folk to reggae to arabic to jazz and elsewhere, almost in a single phrase at times.
It's all quite beautifully done and so natural (I nearly said organic then!) that it's quite easy to miss the plethora of worldwide folk reference points and just treat it as... well, music! No bad thing I suppose.
Their PR has them as "a dozen instruments and four voices coming together to craft a knockout show of globally–influenced, electrifying acoustic music". Yeah, I'll buy that.
Watch out for Frank Moon's quavering oud and soaring fiddle aviatics from Galicia's Paloma Trigas and England's Joe Broughton - all topped of with Tom Chapman's rattling cajón.
The album is described as: "a travelogue of musical snapshots from the road - compositions dedicated to Spanish bus rides or The Vancouver Island coastline, for example - and a collection of highlights from the set that had people dancing the night away at festivals from The Bay of Biscay to edge of The North Pacific."
There you go, does what it says on the tin! For more info check here: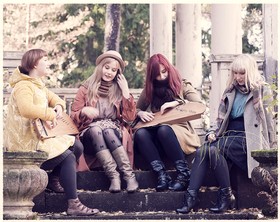 Also been listening to some quite beautiful contemporary Finnish folk from the female vocals-and-kantele quartet: Kardemmimit and their album "Introducing Kardemimmit" on World Music Network. Very chillaxed...
(www.kardemimmit.fi/en/biografia.html)
And if you fancy some mad, mad, but totally brilliant Pakistani jazz - you can't do much better than Sachal Studio's remake of Paul Desmond's "Take Five" (part of their homage to Dave Brubeck). Stunning! I'd first heard it some months ago, but came across it again yesterday and thought it was too good not to include here:
Massed violins and cellos backing some fabulous sitar, acoustic guitar and crazy, crazy tabla-playing . . . Bliss!
OK, gotta go. As ever I start off thinking "I'll just jot a few sentences and thoughts down" - and, as ever, my mind runs away with itself, leaping through those meadows of musical wildflowers into the late afternoon sun . . . What's a man to do?
Glyn Phillips (WorldMusic.co.uk) - Fri 30 March 2012
Mid-March Round-up (15/3/12)
Tagged with: Glyn Phillips world music worldmusic.co.uk Andy Kershaw No Off Switch Rachel Harrington Knock Outs Julaba Kunda Sensational Space Shifters Dub Colossus Spiro Putumayo Bombino Roberto Fonseca Flavia Bittencourt Soundway Leilia Ceu Rough Guide Sefiroth Omi
"Best autobiography I've ever read. Bar none"

Just a few quick observations and round-ups of what's going for me recently.
Just finished reading Andy Kershaw's autobiography "No Off Switch".
I'll put this as simply as I can: Best Autobiography I've Ever Read. Bar None. Thoroughly recommend it. Nuff Said.
I'm looking to write a review of it when I get a moment or ten and I'll expand my thoughts in that, so watch this space . . .
[* The FULL REVIEW of ANDY KERSHAW's "NO OFF SWITCH" can now be found here: worldmusic.co.uk/andy_kershaw_no_off_switch_an_autobiography_rev]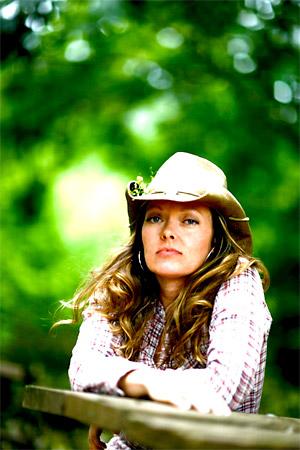 Saw the American Country band Rachel Harrington and the Knock Outs a couple of nights ago (currently on tour round the UK) -
a fabulous all-girl outfit with great musicianship, harmonies and some classy pen(wo)manship from Harrington.
Recommended.
(see Review here:
www.worldmusic.co.uk/rachel_harrington_the_knock_outs_bilston)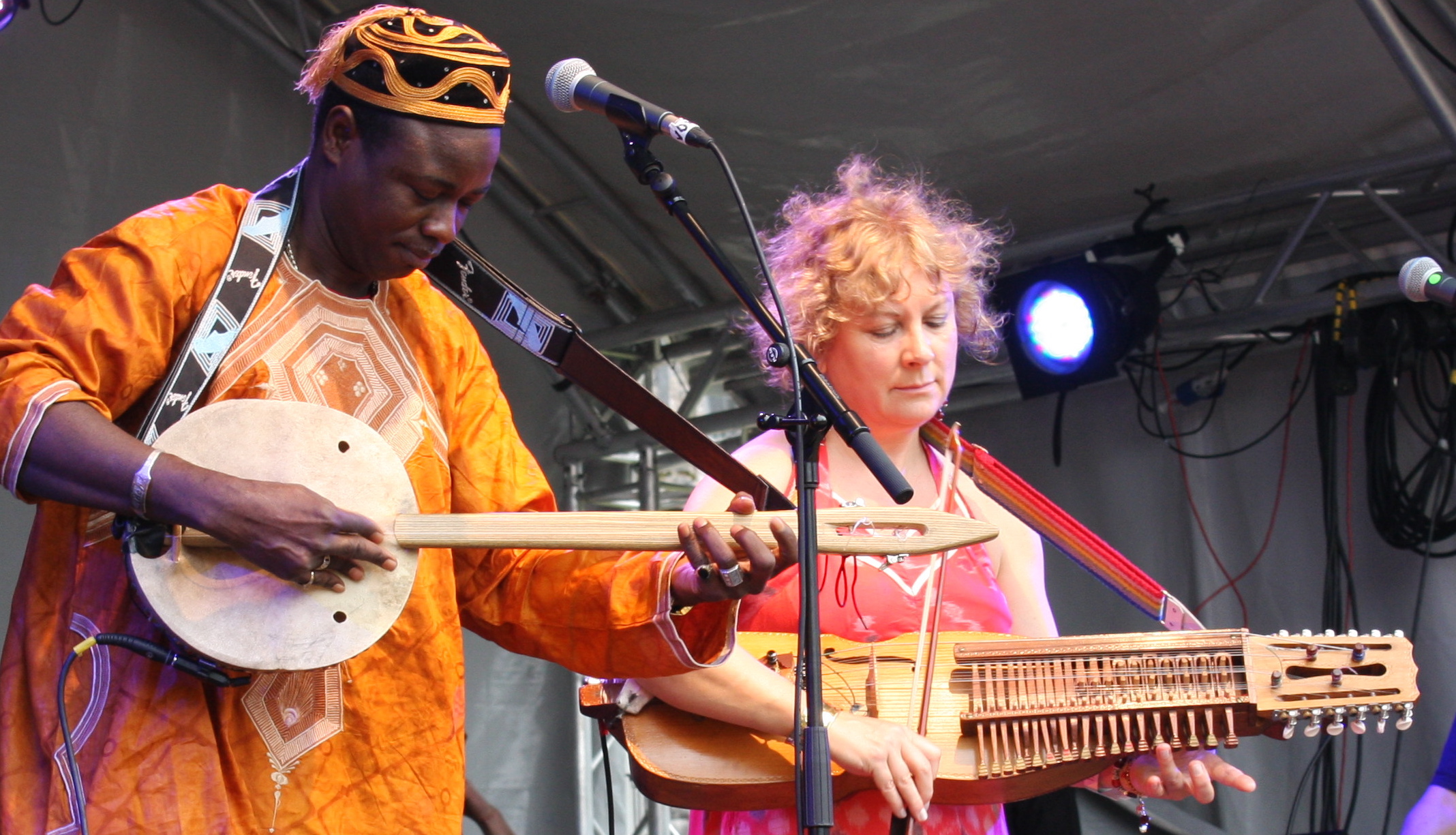 And a few weeks previously saw the brilliant Julaba Kunda featuring the Scottish fiddler Griselda Sanderson and the Gambian fiddler Juldeh Camara, alongside Senegal's Amadou Diagne.
Catch 'em while you can - before Juldeh gets too tied up in Robert Plant's new band the Sensational Space Shifters this summer . . .
(Review of Julaba Kunda here: worldmusic.co.uk/julaba_kunda_at_birmingham_1922012)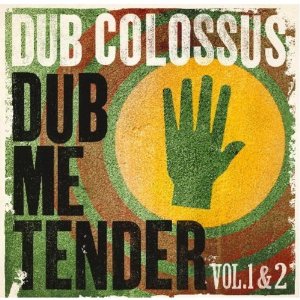 On my car's CD player for the last few weeks:
"Dub Me Tender" - the remix versions of Dub Colossus's Award Winning album "Addis Through The Looking Glass."
I still prefer the original, but the remixes are great music for chilling out to when driving.
(For a review of the original click here: worldmusic.co.uk/dub_colossus_addis_through_the_looking_glass_re)
Previous to that a sampler of tracks from Spiro's "Kaleidophonica" album, Putumayo's "Latin Beat" compilation and Bombino's "Agadez" were all getting me from A to B when driving.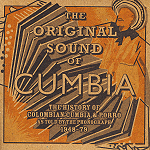 However, I spend most of my time sitting at my computer and these are some of the albums, artists and tracks that have been on constant rotation on my iTunes...
Soundway's wonderful compilation "The Original Sound of Cumbia: The History of Colombian Cumbia & Porro As Told By The Phonograph 1948 - 79", a must for all you colombiphiliacs out there,
Galician female vocal outfit Leilía and their new album "Consentimento" (on the Spanish Fol label) - the ladies in the groovy hats below!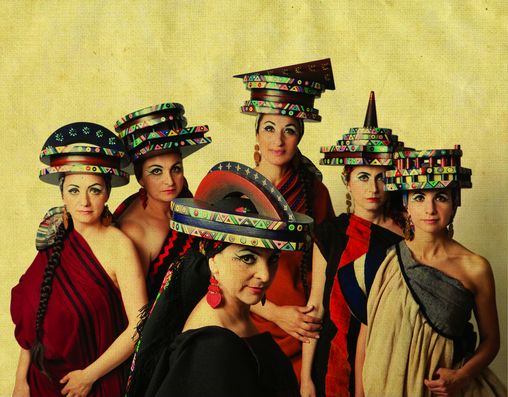 Brazil's Ceú and her new album "Caravana Sereia Bloom"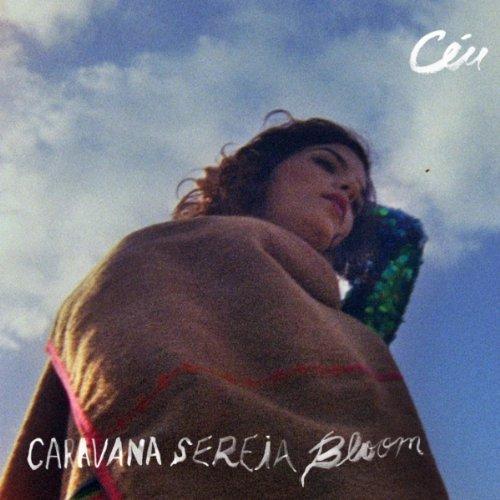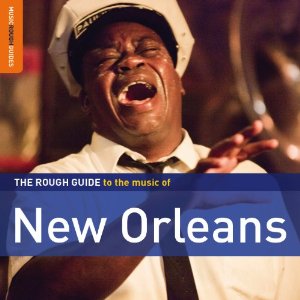 and the really most excellent compilation: "The Rough Guide To The Music Of New Orleans" from World Music Network.
(You can read my review of that last one here:
worldmusic.co.uk/rough_guide_to_the_music_of_new_orleans_cd_revi)
Other interesting things to drop on my digital doormat have been:
some great old Afro Jazz from Nigeria's Monomono and Trinidad's Black Truth Rhythm Band,
Rocky ratafolk from the EP Scecchendaun from Italy's Colletivo Mazzulata,
American folky-pop from Girlyman,
and some tasty ska and reggae from the UKs Chain SkaBrassika (EP "South East Beats").
Also flying in have been the Rough Guides to Celtic Women and Psychedelic Africa* (just two of many World Music Network releases this year),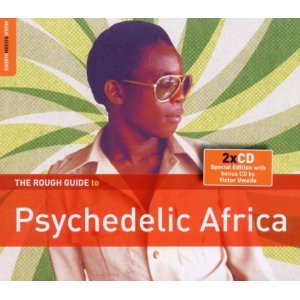 The Sefiroth Ensemble's new EP ('Arboles Lloran Para Lluvia')*,
BraAgas's new album "Fuerte" (including a couple of versions of the classic "Chaje Sukarije")
and the album "Siempre Pa'lante" from a feisty salsa combo from Denmark called Jorge Cordero and the Gran Daneses.
[* Reviews for these two albums here]:
worldmusic.co.uk/rough_guide_to_psychedelic_africa_rgnet1270cd_r
worldmusic.co.uk/sefiroth_ensemble_arboles_lloran_por_lluvia_cd_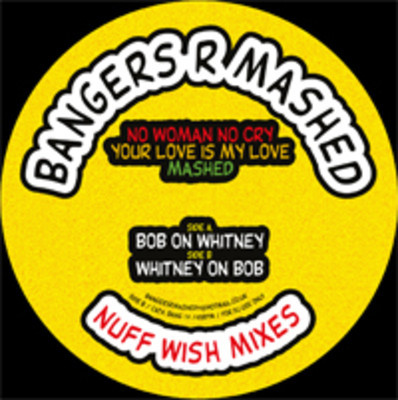 I've also been enjoying some mad mashups and remixes from the likes of Cafe de Calaveras & Add On de Bass who take on Pastor Lopez's "Mentirosa" in a moombahton style, Birmingham's G-Corp and Nuff Wish's delightful mash-ups of Marley and Whitney, Bobby Blue, and Michael Jackson with Adele.
And what about Rude Hi-Fi's Barriobeat Jungle Reggae remix of "Lascia Che Sia" featuring Amparo Sanchez? Or his Dubwise DnB version of "Jungle Reggae Party" featuring Lucky Hernan?
Also liking the Capt Cumbia remix of Chaka Demus and Pliers's "Slim Thing" and an unknown remix of Amy Winehouse on "Sweet Guitar" featuring Italian reggae supremo Alborosie with shades of Dawn Penn. Lush.
And how can I leave out Capt Cumbia's "Under Mi Serbie (Under Mi Sensi -Soundclash Edit)" - a mad electro-balkanic-cumbia dancehall mashup featuring Mr Vegas vs Boban Markovic vs the Amsterdam Klezmer Band! Excellent.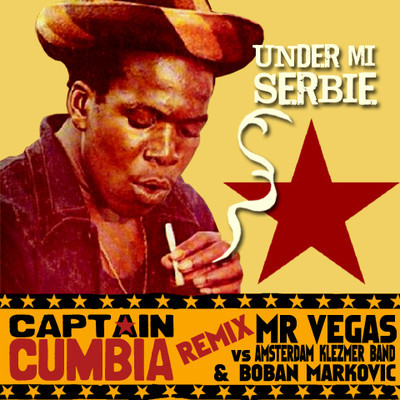 On the jazzy, bluesy side I've got to mention Cardiff's Ecklectic Mick who specialises mostly in electro-swing remixes - but here has taken a little detour. Firstly mixing jazz with Indian music, notably his gentle mash-up of that old standard "Sweet Georgia Brown" - although you can also check out his softswing treatment of it too; and then a fabulous remix of Howlin' Wolf's "Spoonful" (mixing in "Rosie/Be My Woman" along the way).
However top of the mash-up list these past few weeks has been the ever-reliable Fissunix and his deliciously creamy mash of Alicia Keys and Chic in "Good Times Fallin". Lushness personified.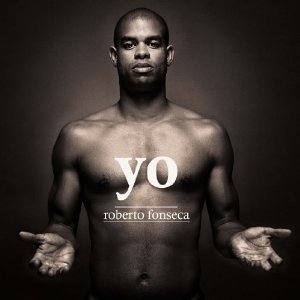 Worth checking out his full-on and imaginative Beatles mashups too: "Beautiful Prudence" (with Christina Aguilera), "End of the Walrus", "Owner of the USSR" and "Don't Let Me Down On The Dancefloor", as well as his Zeppelin mash-ups like "HitzBreaker" (Heartbreaker sounding like it's been re-recorded inside a beehive the size of a small city! Intense).
Loving also Diabel Cissokho's "Allah Lako",
Escalandrum's latin jazz tango treatment of "Adios Nonino",
"Cheerleader" by Jamaica's Omi
and finally, the new afrocuban jazz album "Yo!" by Cuban pianist Roberto Fonseca - this is fantastic and definitely getting an in-depth review very soon! [Oh, and here it is!]: www.worldmusic.co.uk/roberto_fonseca_yo_album_review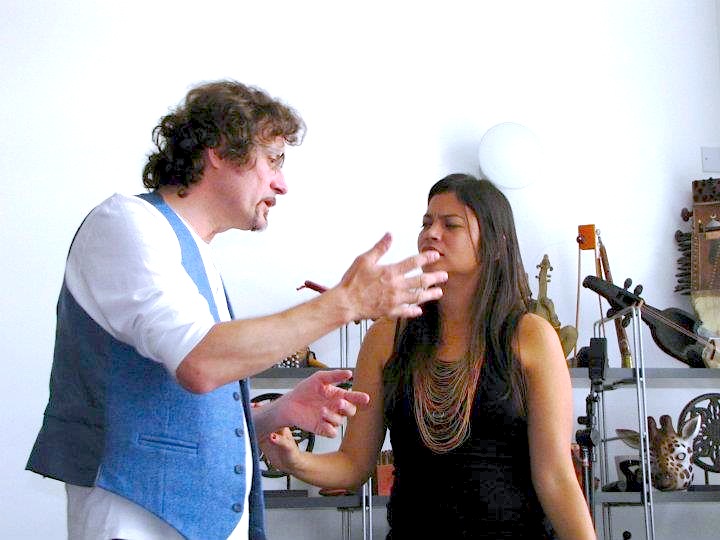 All this and I've been working on some lyrics in English for Brazil's sublime songstress Flavia Bittencourt for her new album...
Busy boy indeed!
WorldBeatUK - The Past, Present and Future
Tagged with: Glyn Phillips WorldBeatUK WorldMusicRadio WorldMusic.co.uk World Music Radio Radio Presenter Broadcaster Rhubarb Radio Custard Factory Birmingham Flavia Bittencourt Renato Martins.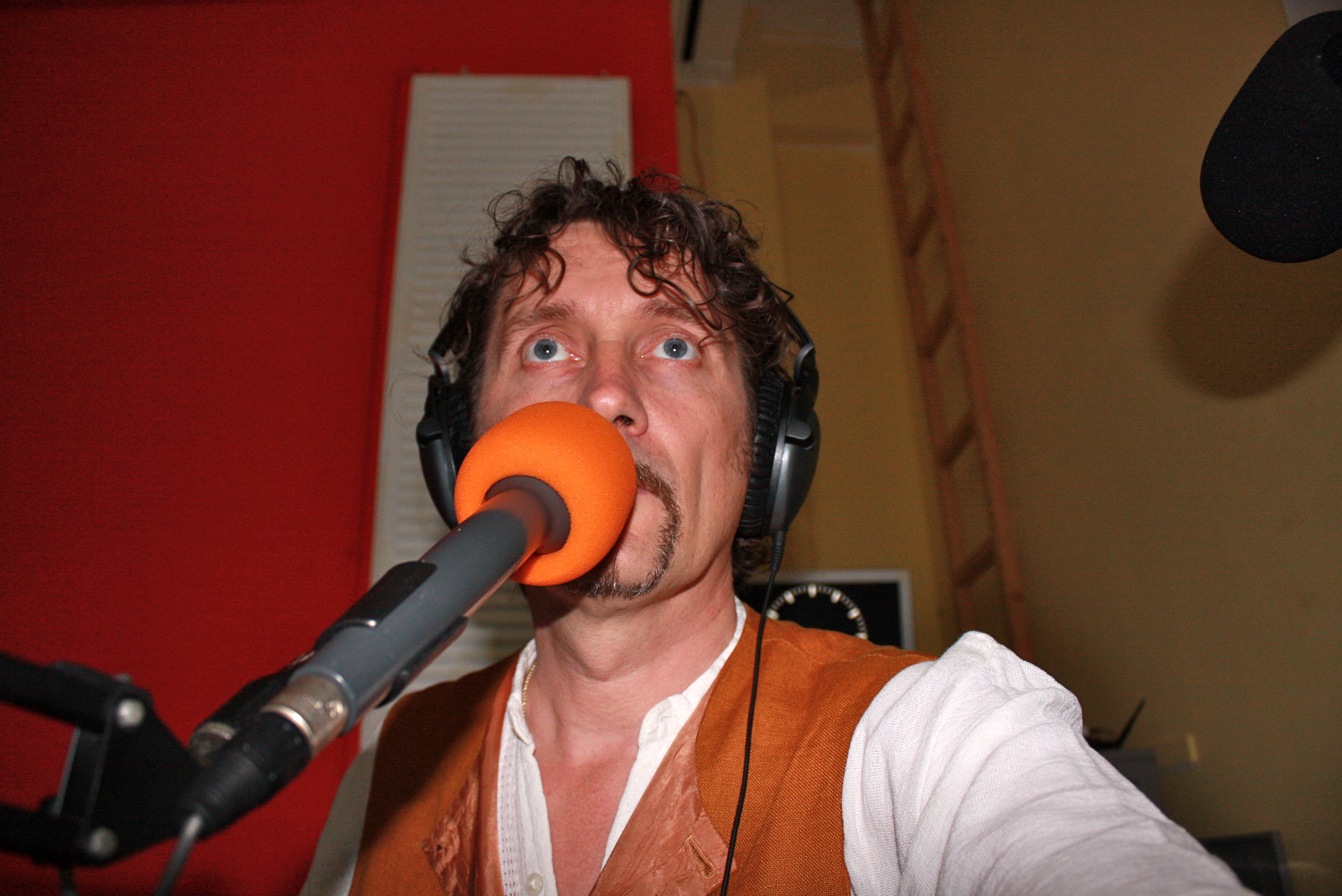 My radio show, WorldBeatUK, started in February 2011 and was initially aired on a (now defunct) community radio station operating out of the Custard Factory arts and media complex in Birmingham, UK.
The first 32 shows were 2 hour live shows transmitting online every Monday evening, and then after a few weeks changing to every Wednesday and gradually built up an audience all over the world, people tuning in from as far apart as Russia, California, Ecuador, Argentina, the Caribbean, Ghana, Cameroon, and even New Zealand to name but a few, as well as all over mainland Europe and the UK.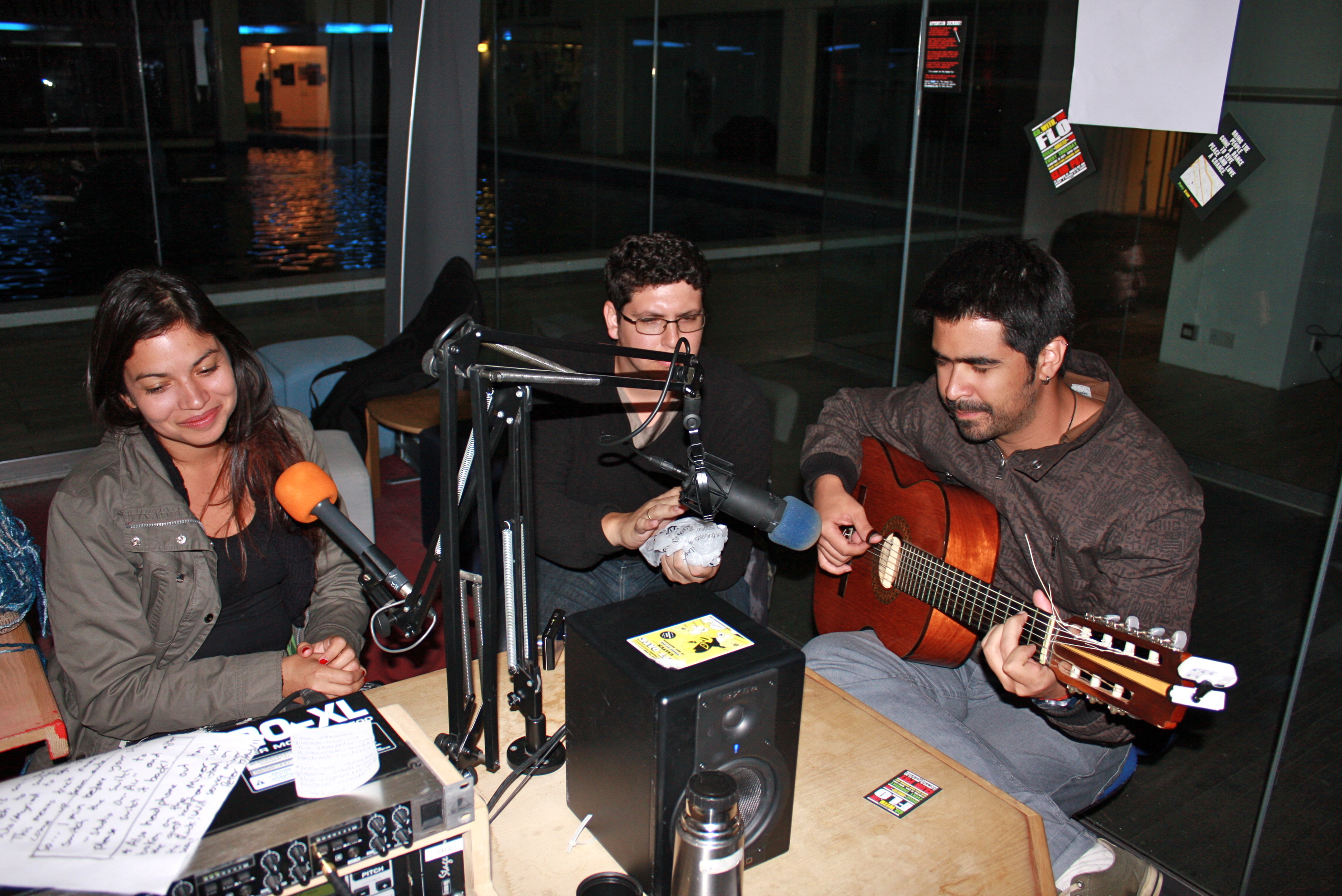 The idea was to present a lively, independent world music show that showcased a wide mix of music from all over the world in an exciting, friendly, accessible manner but packed with information and interesting musical ideas all delivered with passion. The musical policy was broad, exploring the margins of what might or might not be considered world music to some, as well as presenting the most culturally grounded and rootsiest of artists and genres. I'd rather err on the side of inclusivity than exclusivity. If I think a piece of music or artist has something worth listening to then that's all the mandate I need. Much of the music was recently released, some of it not yet officially released, some of it very old indeed . . . There were also a few interviews notably the Brazilians: singer Flavia Bittencourt and percussionist/composer Renato Martins.

Unfortunately, the radio station that was hosting the show, Rhubarb Radio, had significant quantities of equipment stolen from its premises in early Novermber 2011 - effectively rendering the station incapable of operating at all. At that point, I withdrew from Rhubarb (as did the majority of its presenters) and looked for alternative solutions to hosting the show.
Since then, I have started to make pre-recorded shows ready for transmission via a new online radio station, WorldMusicRadio.com. Obviously this is a different kettle of fish to doing a live show. The amount of talk has gone down (previously it was about 75:25% music to talk) with now only about 15 minutes of speech over a two hour show - more music in effect! One of the problems with the original show is that the vast majority were not recorded by Rhubarb or were lost when the equipment went. The new station should fix that problem since all the new shows (from WorldBeatUK33 onwards) will be available via the archive pages.
We also decided to remake the original 32 shows using the original playlists, shownotes and scripts as a basis but obviously changing the more topical references and original jingles etc and adding new music and script where necessary to fill the gaps (eg where interviews couldn't be repeated - but still keeping to music that would have been available at the time and trying to keep within the flow of the show).
These new 'old' shows are part of the WorldBeatUK (Refixed) series and are packed with great music, although delivered in a slightly more laidback style to the original live shows.
For the future I'm still working up new WorldBeatUK shows as pre-records and these will all be added to the WorldMusicRadio.com ready for it's launch during 2012. Same commitment to providing great world music with integrity and passion. I'm also working on special shows covering specific musical areas or themes. We hope to re-start the live WorldBeatUK shows at some point this year, since they are a whole lot of fun and the interaction with the listeners is one of the highlights for all concerned.
So if you trawl this blog previous to this post you will find the Shownotes pertaining to the original shows to give you a flavour of what I was putting out. These are scripted shownotes, not transcripts (since so many shows were never recorded) but give the basis of the show - just without all the spontaneous banter and happenings of the live shows... Check 'em out.
From this blog post onwards I shall start posting the Shownotes for the new shows (the pre-recorded ones from WBUK33 onwards) due to go out on WorldMusicRadio.com from Spring 2012. I also hope to get back to using this blog for more general use relating to WorldMusic.co.uk.
Watch this space . . .
Glyn Phillips
WorldBeatUK
WorldBeatUK (24th Show) - Broadcast Notes (17/8/11)
Tagged with: WorldBeatUK Glyn Phillips Makassy Fatoumata Diawara Sona Jobarteh Olefunk Orquestra Arab de Barcelona Folkincats Hurlevent Wesli Gadji-Gadjo Ravid Carles Denia Karamelo Santo Cumba Mela FestiByn DJ Supersonico Criolina Cartagena Soundways WorldMusic.co.uk
WBUK24 (17/8/11) - SHOWNOTES
1 "Intro-Mat" (1:47) by Matchatcha from the album "Nyekesse" (Melodie)
[Welcome. Music from Colombia, The Balkans, Brazil, Argentina, Andalucia, Catalunya, Canada, Mali, Gambia and the UK.]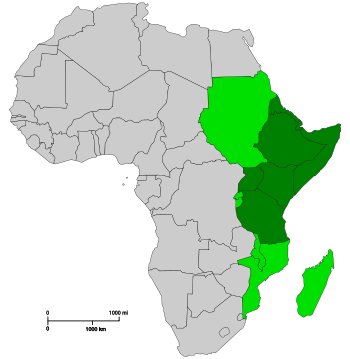 Going to kick off with some music from East Africa from the great Orchestra Makassy.
This was a soukous band that originated in Kampala, Uganda with both Ugandan and Zairean musicians and later was based in Dar-es-Salaam and made up of Tanzanian and Zairean musicians including Kitenzogu "Mzee" Makassy, Mose Se "Fan Fan" Sengo, Tshimanga Assossa and Remmy Ongala.
Signing with Kenyan label AIT in the early 80s they were introduced to Virgin and recorded the album "Agwaya" in Kenya in 1982 - the first time they'd recorded each part individually rather than all at once.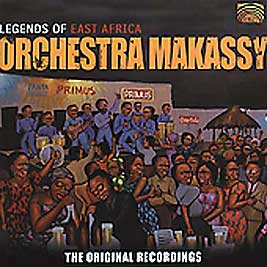 The album went out of print but has since been relicensed to ARC Records and was released in 2005 as "Orchestra Makassy - Legends of East Africa" with two extra never-been-released tracks as well. This one's called "Zimbabwe".
2 "Zimbabwe" (5:00) by Orchestra Makassy from the album "Legends Of East Africa" (ARC)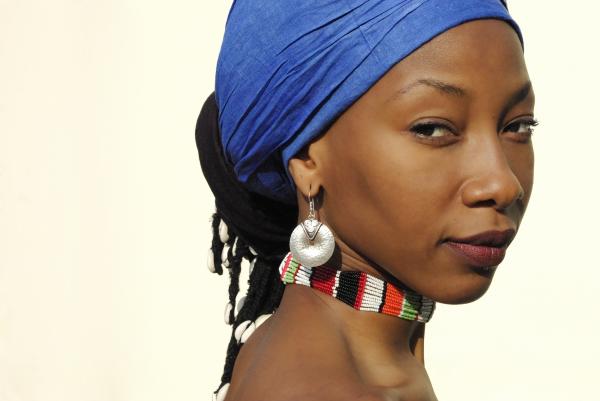 I want to stay with Africa for the next few tracks but cross over to West Africa, to Mali, and this time a preview from a new album about to be released this September on the UKs World Circuit Records.
This is the beautiful Malian actress and singer Fatoumata Diawara, who recently appeared at Womad and a track called "Bakonoba" from her album simply entitled "Fatou".
3 "Bakonoba" (3:16) by Fatoumata Diawara from the album "Fatou" (World Circuit)
I'm going to return to Fatoumata Diawara in a few minutes, but first another lady who's making waves on the seas of African music.
I first got into African music in the late 70s and early 80s and one of the very first artists I became aware of - through the radio show of my hero Alexis Korner was Amadu Bansang Jobarteh the kora player and griot from Gambia. The sound of the kora really resonated with me, although I had no idea what kind of instrument it was - no Google in those days folks!
In the 90s I came across the work of Kora player Toumani Diabate through his work on the Songhai project with Scotland's Danny Thompson and Spain's Ketama and also heard Tunde Jegede play kora to accompany the oldest recorded story in the world - "the Tale of Gilgamesh" as recounted by Storyteller Ben Mandelson. And now here I am listening to a new release from a member of the next generation of kora players.
Why do I tell you all this? Well, I want to give you an idea of the illustrious pedigree of my next artist. Kora players tend to come from one of only 10 great Griot families in West Africa (no matter which particular country or variation of spelling of their family name) and Sona Jobarteh of mixed UK and Gambian heritage can lay claim to one of the greatest. She is the sister of Tunde Jegede of the African Classical Ensemble, the daughter of Sanjally Jobarteh, the cousin of Toumani Diabate (most recently of AfroCubism and Ali Farka Toure fame) and the proud grand-daughter of the great Amadu Bansang Jobarteh. Kora players on the international circuit are few and far between and female ones virtually unheard of.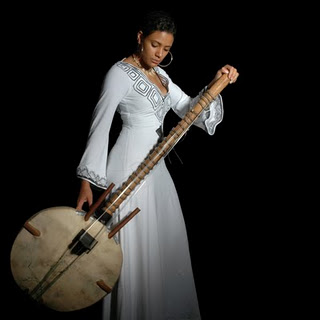 Her new album, "Fasiya" (dedicated to her grandparents Amadu Bansang Jobarteh and Kumbunaa Jobarteh is released this year) is a truly beautiful work with each song featuring contributions from great musicians backing Sona.
She herself plays kora, as well as vocals, acoustic guitar, electric guitar, bass, nkora, udu, calabash, percussion and flute. I think we can safely says she's a multi-instrumentalist.
The album mixes traditional instruments such as djembe, bugarabu, nyanyeru, balafon, sabar, dunduns, udu, Fulani flute, congas etc with drumkit and electric guitars.
The result works really well, Sona obviously feeling very relaxed at the fulcrum of this mix.
The album "Fasiya" (which means 'Heritage') is released by West African Guild Records. This is "Bannaya".
4 "Bannaya" (4:19) by Sona Jobarteh from the album "Fasiya" (West African Guild Records)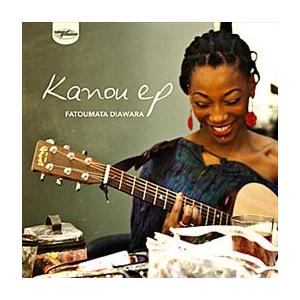 And talking of mixes here's Fatoumata Diawara and a bluesy track called "Clandestin". She's recorded a studio version of this track on her forthcoming album "Fatou" but this is the live version from her 4-track EP "Kanou" released earlier this year as a taster for the album.
5 "Clandestin (live)" (4:16) by Fatoumata Diawara from the EP "Kanou" (World Circuit)
I'm loving me stylistic mixes at the moment so here's one from the Andalucian band OleFunk who - as the name suggests - mix flamenco with music of black origin (whether it be soul or funk or jazz).

From their eponymous album, this is "El Jardin de mi Locura" (The Garden of my Madness").
6 "El Jardin De Mi Locura" (3:35) by Olefunk from the album "Olefunk"
Yeah, loving that. Now, we're going to stay in Spain for a few more numbers, but this time to a cultural mix between Catalunya in the North-East of Spain and Arab North Africa.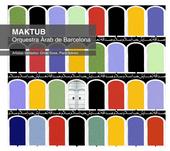 This is the group Orquestra Arab de Barcelona and from their album "Maktub" (on Harmonia Mundi Ibérica) a moody track entitled "Mi Tierra" (My Land").
7 "Mi Tierra" (6:36) by Orquestra Àrab De Barcelona from the album "Maktub"
The next band are also from Catalunya in Spain but they look Northward for their inspiration to the Manouche lands of Northern Europe.
This quartet adapt traditional Catalan songs and dances by incorporating gypsy jazz into the mix.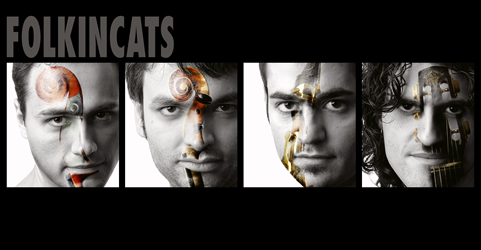 This is a wonderfully laid back piece entitled "La Dama d'Aragó" from their album "Folkincats".
8 "La Dama d'Aragó" (4:22) by Folkincats from the album "Folkincats"
Last one from Spain for a bit - although we'll be returning to Catalunya later on in the show.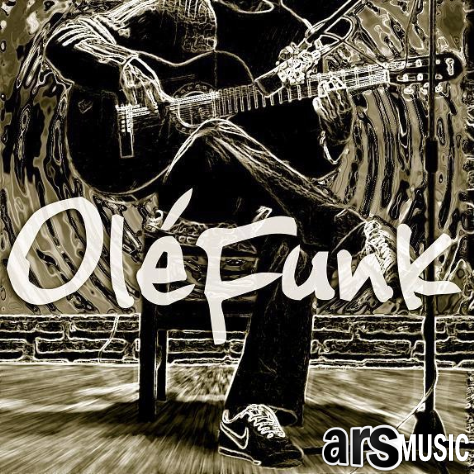 This is OleFunk once more and a rocky/funky piece called "Para No Ir Al Infierno" ('So as not to go to Hell')
.
9 "Para No Ir Al Infierno" (3:47) by Olefunk from the album "Olefunk"
.
.
.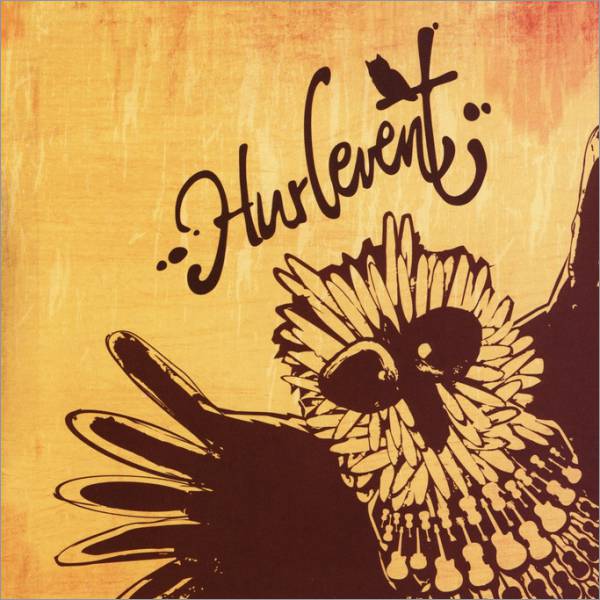 I've been playing quite a bit from Canada recently and I'm going to introduce another four artists today, starting off in a fairly traditional mode with a Quebecois folk from French-speaking Quebec province.
This is the flute and fiddle fronted quintet Hurlevent and a lovely track called "L'Aurore du Jour"
10 "L'Aurore du Jour" (2:41) by Hurlevent from the album "Amerix Artists"
.
Sticking with the French-speaking Canadian theme - here's something not traditional quebecois!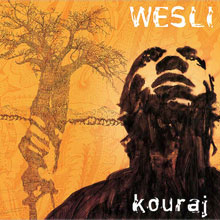 Originally from Haiti the award-winning Montreal-based musician Wesli is riding high at the moment.
This is a piece of Haitian-Canadian reggae by the name of "Doudou".
11 "Doudou" (4:19) by Wesli from the album "Amerix Artists"
.
[CONTINUOUS]
.
12 "Andy's Ride" (2:36) by Kleztory from the album "Amerix Artists"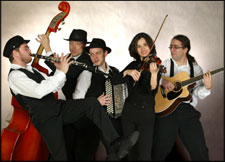 You just heard the Canadian Klezmer band, Kleztory - and a track called "Andy's Ride".
.
.
.
.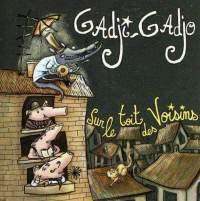 And to keep in a similar mood this is the Klezmo-Tzigane sextet Gadji-Gadjo concluding my Canadian corner of the show with a sort of Jewish-Gypsy mash called "Sher Evreiskii Nardnii Tanets" (which means something, something, something 'Dance'!)
13 "Sher Evreiskii Nardnii Tanets" (3:04) by Gadji-Gadjo from the album "Amerix Artists"

[CHANGE CDs!!!]
[Don't forget you're listening to WBUK . . .]
Remember this is my last programme before early September - I'll be back on air, all things being well, on Wednesday 7th September.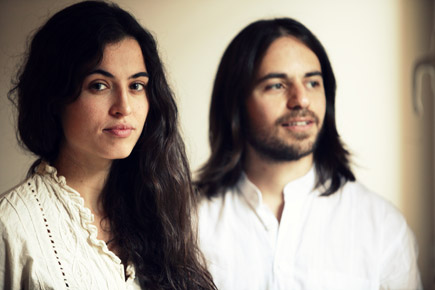 I'm going to go back to Catalunya now for a couple of tracks and this one is a rather sparse but beautiful piece by the artist Ravid Goldschmidt - who left his native Israel to study the world's newest acoustic instrument, the hang drum.
Sounding like a sort of softer, more ethereal steel pan and played with the finger tips Ravid plays the hang accompanied on vocals by the brilliant Spanish cantaora Sílvia Pérez Cruz (who I was blessed enough to see last year with her own amazing all-female flamenco group Las Migas).
This track is called "Loca" (Crazy)
(1) 14 "Loca" (5:19) by Ravid from the album "Ravid Hang" (QE Records)
[CONTINUOUS]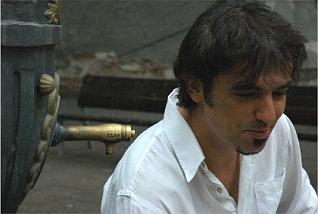 (2) 15 "Tan Alta Com Va La Lluna" (1:06) by Carles Dénia I La Nova Rimaire from the album of the same name
That was a very short Catalan track called "Tan Alta Com Va La Lluna" by Carles Dénia I La Nova Rimaire from the album of the same name, played as a contrast to the voice of Silvia Perez Cruz in the previous number.
OK change of feel and pace now.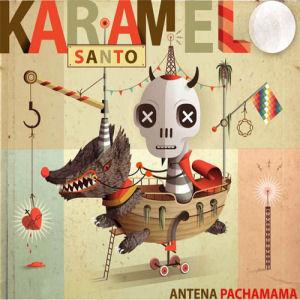 Time to fly over to South America now and in particular to Argentina.
This is by Karamelo Santo who I've played before on the show and it's a remix by Fede Flores of a track called "Han Matado A Un Niño" (They've Killed a Child).
(3) 16 "Han Matado A Un Niño (Fede Florez remix)" (4:12) by Karamelo Santo
.
[CONTINUOUS]
.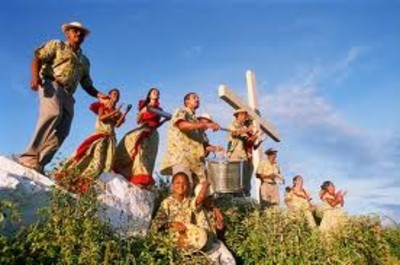 (4) 17 "Galinha Zabele (Tumi remix)" (2:21) by Cumba Mela Collective
That was the Cumba Mela Collective and a little slice of Brazil remixed by Tumi and entitled "Galinha Zabele".
And if that didn't get you bouncing up and down in your seats, then this next one should.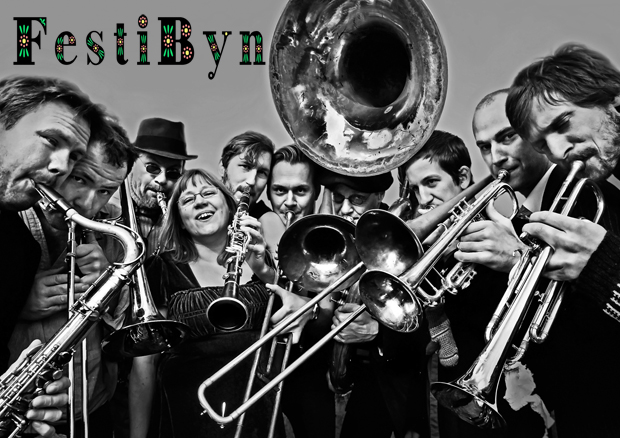 The balkan band FestiByn and a track called "Dönme Bana Sevgilim"
.
(5) 18 "Dönme Bana Sevgilim" (3:16) by FestiByn from the album "FestiByn"
.
.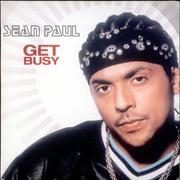 Any sexy ladies in the mood for some Balkan Dancehall Mashup?
OK, here's DJ Supersonico and the Sistema de Sonido Urbano with "Get Busy".
Turn your speakers up peeps - but just watch out for Tarzan!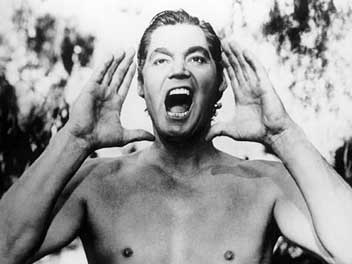 Don't say I didn't warn you!
.
.
.
.
(6) 19 "Get Busy" (3:22) by DJ Supersonico - Sistema de Sonido Urbano
[CONTINUOUS]
(7) 20 "Lourinha Americana (Criolina Remix)" (2:48) by Criolina Remix
[CONTINUOUS]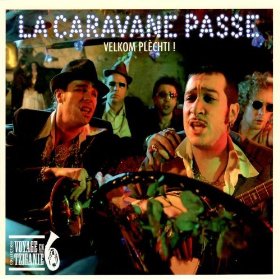 (8) 21 "Balkanski Bal (Bucovina rmx)" (3:10) by DJ Supersonico
OK, that was three in a row. You just heard DJ Supersonico and the Bucovina remix of "Balkanski Bal"; before that was the Criolina remix of "Lourinha Americana" and before all that DJ Supersonico and "Get Busy".
.
.
.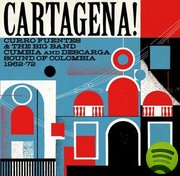 Don't know about you but I fancy finishing off the show with some Old Skool Colombian dance music from the 60s and 70s - all from the great Soundways label.
First up is El Gran Romancito Y El Super Combo Curro from the album "Cartagena!" and we're off to "Honolulu"!!
(9) 22 "Honolulu" (4:51) by El Gran Romancito y El Super Combo Curro from the album "Cartagena!" (Soundways)
.

And with the help of Michi Sarmiento y sus Bravos we're going all the way from Honolulu to "Hong Kong" from the album "Colombia!"
(10) 23 "Hong Kong" (3:53) by Michi Sarmiento Y Sus Bravos from the album "Colombia!" (Soundways)
Last up is the Latin Brothers and from the same Soundways album "Colombia!" and a classic track - "La Patrona de los Reclusos".
(11) 24 "Patrona De Los Reclusos" (6:13) by The Latin Brothers from the album "Colombia!" (Soundways)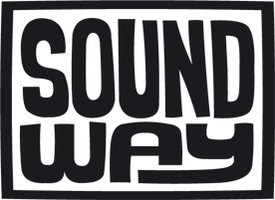 No Longer Poles Apart
Tagged with: Poland Polish Dagadana Folkoperacja Mariusz Kus Mosaic Paluki Hambawenah Esus Maria Pomianowska Chopin Beltaine Warsaw Music Pakt Transetnika Ritmodelia Ostroda Folk Krotoszyn Warsaw Glyn Phillips WorldMusic.co.uk Review indialucia
No Longer Poles Apart
Over the last few years Poland seems to have come out of the cold and entered into the World Music market with some vigour. At the globe's leading world music trade fair, Womex, last year, Polish artists were well represented by agencies and musicians. This is a round up of some of the CDs, DVDs and samplers that I picked up or have been sent to me.
First out the bag is:
Dagadana - "Malenka" (Offside Records 005; 2010)
"If this is the new face of Poland, then I want to kiss it."
This a confident album full of beguiling, quirky tunes from these three young Poles/Ukrainians, mixing a seeming endless amount of genres and influences into wonderfully accessible music. It's almost pop music sometimes, at others art house, with warps and wefts spun from jazz, tango, hip-hop, film noir, funk, samba, traditional musics, classical . . . If this is the new face of Poland, then I want to kiss it.
Sadly I can't understand any of the sleeve notes (apart from the only lines in English: "Friendship can cross borders and overcome obstacles. Poland Ukraine. Love and music. Dreams do come true!"), but there's lots of lovely pictures of children's toys like plastic dinosaurs, a wind-up crocodile, a wooden tortoise, a child's windmill and Thunderbirds dolls to go with the sight of Daga, Dana and Miko rolling about on the floor hitting each other with a plastic mallet and having a lot of fun! And that shines through the music. Very enjoyable album.
www.dagadana.pl
www.myspace.com/dagadana
www.offside.com.pl
Maqama - "Maqamat" (sampler CD)
Dark rock/metal stuff. Why, oh why do agents persist in sending us stuff that is not relevant? Just because you live in the world and record music, doesn't necessarily make it 'world music'. And please don't engage me in the old world music definition debate. Just accept it. Send this to Kerrang instead.
Folkoperacja - (7 song sampler)
Folkoperacja are a 6-piece band (drums, bass, guitar, vocals, accordion, flute, violin) from Slaskie in Poland. This is a 7 song sampler as they're are still working on their album. Overall it sounds like 1980s folk-rock - nothing wrong with that (anyone remember South Yorkshire's "Oscar The Frog"?). Some tunes are very much in an old school rock vein, others with a more middle-european folk feel and some a mixture of both with ska and reggae undertones. Competently enough played, quite enjoyable, probably a good pub band and be fun for festivals. I'm slightly confused as to whether they are in fact the same band as "Bartnitzky" - the musicians all look the same and have the same name, have the same management. I'll put a link to them as well anyway.
So far, so good. But then I realise I have been given a second CD by Folkoperacja. The omens aren't good: it's a Christmas CD. Against a background of computer generated snowflakes our six heroes come wading through a waist-high computer-generated snowfall in black shades, white shirts, black ties and black leather jackets. Smiling. It's not a good look. Like a 90s boy band with a dodgy manager. The guy on the left looks like they've brought their old science teacher along for the photoshoot. Hmmm. The CD titles translate as: "Festive Folkoperacja. Carols and Pastorals. Highlander Folk Screen". No I don't know either (good old Google Translate!). But fair enough, some traditional Polish Folk Carols for Christmas. Let's give it a whirl.
Oh dear. Oh, deary, deary me! I'm guessing they are supposed to be traditional carols and songs and I can hear a penny-whistle somewhere, but it's all set against a background of cheesy rock, funk-lite, electro, pseudo hip-hop, africanesque guitars, and quasi-Chris Rea mood music . . . Oh dear. Don't get me wrong, I am not at all a 'purist'. I'm all for mixing it up and seeing what happens. But, sometimes 'this' happens. And it's not good. Maybe you have to be Polish to know the tunes, understand the history and culture and to appreciate the lyrics in their new 'world' settings. But it's not for me.
Hold on a moment. I've worked it out. I get it now! Have you ever been to a family do at Christmas and someone gets out one of those mass-produced, Tesco checkout CDs of 'Brendan O'Somebodyorother's Irish Christmas' and sticks it on to get everybody 'in the mood' - a few standards, a few singalongs, some dreary laments . . . Well, it's like that. But Polish. No, I've never been to a family do like that either, but I've seen it on the telly. Honestly, it's bargain bin music. Go to any charity shop in the UK and you will see racks of cassettes of this type of stuff, usually next to the cardboard box full of old vinyl - you know Classical records, 1970s TOTP compilations and Val Doonican. Maybe Folkoperacja make a killing recording and selling this type of stuff in Poland - maybe it even supports their 'real' music, who knows. But, please, I'm begging you: don't bring it to Womex with you next year!
www.folkoperacja.pl
www.myspace.com/folkoperacja2
Booking: Mariusz Kús at 4 Events Music Agency (www.4-events.pl)
www.bartnizky.pl
And just to show that I really haven't got anything against fusions in world music (good ones!), this next album proves my point:
Mosaic - "Ludo Va Va"
"a beautiful album: deftly arranged, inspiringly performed"
Mosaic fuse traditional Polish songs with oriental instruments, creating "a remarkable marriage of Slavic wilderness and melancholy, oriental mystery, sounds of nature, urban chaos, the old world order and contemporary eclecticism". On this album, "Ludo Va Va" (which translates as 'folk-ish'), the five musicians play a bewildering combination of medieval fiddles, swedish and galician bagpipes, dulcimer, oud, mandola, flutes, ney, recorders, duduk, tampura, udu, darbuka, tombak, foot bass, frame drums and hurdy gurdy as well as wonderful vocals. It really is a beautiful album; well thought out, deftly arranged, inspiringly performed. Very much recommended.
www.mosaic.art.pl
Management: Maciej Szajkowski, info@www.mosaic.art.pl

Paluki Quartet - Lilija (Sampler)
"And what a strange offering this is."
This is a five track, home-burnt CD (recorded at a concert in Wagrowiec in July 2010) with no liner notes, apart from a sentence which says: "music based on the traditional melodies from Wielkopolska region". And what a strange offering this is. The first track "Lilija" seems to be a traditional melody formed from multilayering bagpipes and some form of zither/dulcimer/harp (I think!), with a saxophone played in an almost Caribbean jazz style, very muted drums and a bass guitar that sounds like it's been recorded with an old towel stuffed into the speaker, and quite possibly some other instruments. Not what I expected, but quite jolly nonetheless.
The second track, Chopin's "Wiosna" (Spring), is meditative with lovely haunting saxophone, vibraphone, double bass and violin. And then, "Polka od Szczuczyna, a folkdance piece using, I don't know, is it a clavichord, some form of dulcimer, I'm not sure - I'm at the limit of my knowledge here; but very enjoyable anyway. "Siwy Baran, Czarny Baran" (Shiva Ram, Black Sheep) is much more safely in jazz territory - alto sax over ¾ time, bass and vibes. In the words of the Fast Show's Louis Balfour: "Hmm, nice… Jazz!"
And to finish: "Swieci Miesiunc" (Holy Month). What's this? Country Blues harmonica, dodgy vocals, some shuffling badly recorded slightly out of time drums and that strange bass guitar played inside a sock draw; oh, and now a not so cool vibraphone solo. Guys, honestly, you should have stopped at Track 4. I was ready to condone the idiosyncracies up to that point. What an anticlimax. Still, some nice bits beforehand.

Hambawenah - "Turururu"
Hambawenah are a much more traditionally orientated folk band. They've been around since 1996 and have long concentrated on the work songs and recreational music of the Polish bargemen who use their rafts to transport timber and other goods up and down the River Vistula. Researching this lifestyle through oral traditions, ethnographic sources and archives, they have invested much work in trying to preserve the original melodies, dialects and characteristic jargon of the bargees. Although they do use bass, electric guitar and drumkit alongside the violins and accordion, and you can hear elements of jazz and rock sensibilities, it is done sympathetically and to make the music "more attractive to contemporary listeners, yet not depriving it of its folk character".
The root part of their name (hamba) translates as 'journey'. The musicians obviously feel a great affinity to this folk culture and to their specific chosen field and this comes across on the album which has all the pride and assurance of the current generation of Welsh and Scottish folk bands. "Turururu" sweeps you along with the band as they travel along the Vistula of their music.
www.hambawenah.art.pl
www.myspace.com/hambawenah
Management: Grzegorz Switalski gs@hambawenah.art.pl

Esus - (4 track sampler)
"a sort of Polish Piazzolla"
Esus is a four piece ensemble that grew out of the Polish Chamber Orchestra AUKSO in 2007 (and not to be confused with Esus the French 'Black Metal' band!). They mix classical music with jazz, having replaced the standard cello with a double bass and included percussion and electric instruments alongside the two violins as well. Esus reminded me of a sort of Polish Piazzolla both in terms of the use of chamber instruments and the rich array of musical influences incorporated - luckily none of it feels forced.
I must admit though, the first track, "Wirus" (Virus) I found a bit impenetrable at times, although there are plenty of opportunities to play 'spot the quote' as the track rushes around from one musical thought to another - it's jazz, baby, just not as you expect it. "Riffballabiff" after a dark start turns into a cheerful, snappy swing piece to get your toes tapping. I think track 3, "Przebudzinie" (Awakening), is my favourite piece - electric guitar joins them with shades of Phil Lynott and Gary Moore's "Parisienne Walkways" over tango and bossa rhythms - very enjoyable indeed. To finish off "Dla Zoneczki" (For My Wife) is gentle, wistful and pretty. I had to listen to this sampler a couple of times before I tuned in to what they were about, but it was worth it.
Maria Pomianowska & Friends: "Chopin on 5 Continents"
"a real labour of love and beautifully executed ... a marvellous album"
Now, here's an idea! Take one world famous Polish composer steeped in the folk/classical oeuvre of the Mazovia region and perform his music on the traditional instruments - and in the styles - of some of the richest musical cultures to be found around the globe. This is a real labour of love by multi-instrumentalist, vocalist and composer Maria Pomianowska and beautifully executed. Classical music is definitely not my strong point and Chopin to me was always just another 'old dead white man'; but . . . this just brings it alive. I was able to come to terms with the compositions because the unusual instrumentation forces you from the familiar settings you expect to hear these pieces in and gives you a fresh set of ears to hear through. A marvellous album - and I say this as a complete outsider to Chopin.
Imagine Chopin's Prelude "Raindrop" (Op 28, No 5) against an African backing of balaphone, djembe, kora, ngoni, beat-box vocals and children's choir, or the Etude "Chanson de L'Adieu" (Op 10, No 3) sung in Chinese (don't ask me which dialect!) against the bowed er-hu, gongs, dulcimer, harps and dizi (transverse flute), or even the Krakowiak Rondo (Op 14) performed with the Siberian input of Jews' Harp, and Khoomei (Tuvan throat singing). And yet, it works!
The album places the Largo from Fantasie Impromptu in India, the Waltz (Op 64, No 2) in Andalucia, the Nocturne (Op 9, No 2) in Brazil and even gets on the steamer all the way to New Orleans for the "Minute Waltz"; Persia, Japan, Arabia, Bulgaria, Armenia and the Balkans all get visited by Chopin until we arrive back home in Poland with the song "A Young Girl's Wish (Op 74, No 1).

"The performances are exemplary and the instruments fascinating"
Pomianowska isn't purist either in the selection of instruments for each track since, for instance, the Australian didgeridoo appears on the Siberian track and her beloved Polish suka appears on 11 tracks altogether. But each interpretation has its own distinct flavour and it's a feast for the ears. The performances are exemplary and the instruments themselves are fascinating: the Armenian duduk (an oboe that sounds like a cross between a saxophone and a cello), the Tuvan doshpuluur (a trapezoidal plucked instrument), the Iranian kemanche (spike fiddle), the Polish hurdy-gurdy, the Balkan kaval (end-blown flute), the Iranian setar, the Bulgarian gadulka, the Slovakian koncovka (a shepherd's duct-blown overtone fipple flute) . . .
Such an array of sounds. Riff, daff, zarb, ney, saz, oud, shawm, sarangi, koto, cajon, tabla, morin-hur to name but a few, and all explained in the accompanying booklet. There are three special Polish instruments here too: the Miedzyleska Pipe is an experimental instrument made from a wooden tube; the Fiddle of Plock is a copy of a 16th C birchwood instrument uncovered by archaeologists; and the Suka of Bilgoraj - reconstructed on the basis of nothing more than an 1895 watercolour painting, carved out of a single piece of cherrywood and played using the lateral touch of a fingernail.
"This is a great album. Impressive on so many levels."
I didn't know what to make of the album at first. A Polish composer I knew nothing about, a brave (almost foolhardy) attempt to assemble a ridiculous amount of musicians and often obscure instruments from all over the world, before even mentioning arranging the music for them, and then to market it with a picture of Chopin sporting dreadlocks! Seriously! (I even met the girl who supplied the original locks whilst in Copenhagen last year!). And yet, this is a great album. Impressive on so many levels. Even if you don't like (or don't think you like) Classical music or Chopin in particular, this could just be the album that changes your mind. Hat's off to Ms Pomianowska!
"Hat's off to Ms Pomianowska!"
www.pomianowska.art.pl
www.cmrecords.eu
www.musart.pl
Beltaine - (DVD)
"high-octane performances"
If you feel more comfortable with British Celtic folk-rock bands then you'll feel immediately at home with globe-trotting Polish band Beltaine, who mix traditional Celtic tunes and instruments with a more modern sound and global instrumentation. With a great reputation as a live band, Beltaine deliver high-octane performances and were nominated for the Top Celtic Rock Band in the the Irish Music Awards in 2010.

Nu - PL (sampler - various artists)
"full of surprising stuff!"
This 17 track sampler is - as its name suggests - a glimpse into the contemporary state of Polish world music. It is full of surprising stuff! Two of the artists here I have covered already in separate (and highly complementary) reviews above: Mosaic and Maria Pomianowska. Highly regarded folk outfit Transkapela's track "Joc Dans" is led by fiddle and a strange buzzing flute over drone guitar, bass drum and bell. Swoja Droga (translates as "His Way") offer haunting jazzy contemporary folk (with very effective spooky bass clarinet) which contrasts with Lao Che's folkpunk. Nina Stiller's sophisticated dubby electro-folk mixes arthouse with lush balladry and Middle Eastern seasonings. The Village Kollektiv similarly mash-up jazz, dub and trance with folk whereas Trebunie Tutki (Poland's oldest folk group) are a family coming from the Podhale mountain region; famed for their collaborations with the Jamaican Twinkle Brothers amongst others, here they perform a more typically East European piece using violin and cymbalom over a driving rhythm.
"a delicious menu"
The upclose voice of Maria Natanson over the dry chuk-chuk of a muted guitar leads us into the next artist: Caci Vorba are a Polish-Ukrainian band that serve up a delicious menu of "Roma Swing" from gypsy, Carpathian and Balkan sources recreating the craziness of a Balkan wedding on traditional instruments such as the Hungarian bracsa, the Turkish kemence, Greek bouzouki and Romanian cobza. Very good indeed! Bubliczki are another Polish folk band that look towards their surrounding cultures for extra inspiration bringing in gypsy, Balkan and klezmer influences to play in a very danceable mix with their Kashubian roots. Orkiestra Sw.Mikolaja (The St Nicholas Orchestra) have been going since 1988 and are often cited as repopularising Polish folk music at a time when it was neglected and considered an irrelevance. The seven musicians use a large array of instruments to create their original and meticulous compositions.
The highly polished, immaculately produced music of singer/violinist Joanna Slowinska is very much at odds with the full-on hip-hop folkpunk of Masala. The dark, biometal neofolk sound of Pyschoteka mixes closely harmonised female vocals against some very dark swirling organ, pounding drums and heavy bass. Still in the heavily experimental, Gadajaca Tykwa's track "Mantra" pits didgeridoo, khoomei throat singing and pulsating balafone against djembe drums, drones, bagpipe-sounding organ in a driving trance track (their name means "Talking Gourd).
"Speechless"
And then, joy of joys, hosannah to the highest, I'm in musical heaven! I can't believe this: I'd been trying to find a certain track I heard a few years ago on YouTube with no luck whatsoever and then, out of nowhere, it turns up on a Polish compilation CD: Michał Czachowski's Indialucia and the spinetingling combination of Spanish rumba flamenco with Indian sitar, tabla and syllabic percussion that is "Raag'n'Olé". I cannot praise this tune highly enough. Even if it's the only one they ever make, for me it will be sufficient to justify their existence. Speechless. Just listen.
To finish this Polish sampler album, the 'double duo' quartet of the Lutoslawski Piano Duo and the Hob-Beats percussion duo come together to create the band Kwadrofonik. Their track on this compilation is "Obere-kuku" - which I can best attempt at describing as like a Philip Glass style piece of jazz minimalism.
www.transetnika.pl/nu-pl
www.mosaic.art.pl
www.transkapela.com/polska/home_a.htm
www.myspace.com/swojadroga
www.laoche.art.pl/
transetnika.pl/warsawmusicpackt/nina_stiller.php
www.myspace.com/villagekollektiv
www.vk.com.pl/
www.trebunie.pl/eng/historia_e.htm
www.cacivorba.pl/content/about_band_en.html
www.myspace.com/bubliczki
www.mikolaje.lublin.pl/
www.slowinska.art.pl/
www.myspace.com/masalasound
www.last.fm/music/Żywiołak/_/Psychoteka
www.myspace.com/gadajacatykwa
www.indialucia.com/india_eng.html
www.kwadrofonik.pl/

Warsaw Music Packt - (Sampler CD & DVD)
"he who does not get on the tram sports a moustache"
This is another sampler from the same people that put together the "Nu-PL" one above. Some of the artists are repeated here (with different tracks), but there are some more new ones to me.
The Prusinowski Trio play typical village music in the style of the wandering musicians that were once common from Tadjikistan to Brittany, using violin, bass, small drum, shawm and flute; as opposed to Pablopavo i Ludziki, who is at the other end of the spectrum with a sound that is more urban and owes more to hip-hop and dub than folk.
The Warsaw Village Band are probably the best known of the Polish bands on the world music scene, having successfully reinterpretated the music of the Central Mazovia region updating the sound whilst remaining faithful to the performance styles.
Cukunft (Yiddish for 'Future') are a four-piece that perform and reinterpret pre-war Jewish music amidst their own spontaneous original compositions, for instance mixing rock'n'roll electric guitar with klezmer clarinets over dancehall reggae inspired percussion.

Vavamuffin as the name implies is a Warsovan raggamuffin band with a crazy live reputation all over Europe. As their publicity has it Vavamuffin is a tram linking Warsaw with Kingston - "he who does not get on the tram sports a moustache"(!). Uh? What's wrong with moustaches . . . Poland has many fine examples.
Czessband are an acoustic band from Warsaw that mix up folk music from all over the world: Bohemian polka, Argentine tango, the drive of American bluegrass, Oriental themes, Balkan melodies, Hungarian stomp and Polish energy. Here they play an adrenaline-pumping czardas on some crazy instrumentation.
The music of Roberto Delira & Kompany has been described in many ways: folkrock, heavy folk, burdonrick, dronpunk, psychofolk all of which hint at Robert Jarowski's dark arrangements of Baltic folk performed on violins, baraban, hurdy-gurdies, hybrid experimental instruments and even his recreation of an archaeologically recovered find.
The terenNowy Project is an open collective of musical artists who create spontaneous pieces, a sort of free music expression. And that's about all I can comment on that one.
www.transetnika.pl
transetnika.pl/warsawmusicpackt/prusinowski.php
transetnika.pl/warsawmusicpackt/pablopavo.php
warsawvillageband.net/
transetnika.pl/warsawmusicpackt/wvb.php
www.myspace.com/cukunft
transetnika.pl/warsawmusicpackt/vavamuffin.php
www.myspace.com/czessband
www.myspace.com/robertodeliraikompany
www.terennowy.info/new.html
Ritmodelia - "It's Not Batucada!"
"a wealth of ideas ... excellently and inventively played"
Polish percussion band, Ritmodelia's debut album is an exploration of what the 10-piece outfit can achieve with nothing but a studio full of percussion and a pile of rhythms. Ironically, there are actually a couple of batucada-based tracks on here, but that's not surprising as the group grew out of the fascination with Brazilian street samba of a number of Warsaw based percussionists. They soon found that creating their own rhythms and combinations was far more satisfying musically than slavishly copying batucada.
There's a wealth of ideas contained within this album and it's excellently and inventively played by the percussionists; but I can't help feeling that an entire album of it is a little much to sit down and listen to at home - and I say that as a percussionist myself (and long-standing sambista). Unless you're actually performing the music yourself, or at least watching it unfold in a live situation, it can start to lose its hold on your concentration and imagination. The pieces are almost all played using combinations of Brazilian samba instruments (surdo, agogo, tamborim, chocalho, snare, repinique, cuica, reco-reco, whistle, etc, etc), admittedly with the addition of djembe, chekere, karignan and other assorted hand percussion. This lends each track a certain sameness of overall sound, even when the rhythms are distinct. After a few tracks my attention was starting to wander and I found myself wanting to hear something even more original in the sonic texture.
But that's just my opinion. As an introduction as to what these talented percussionists are capable of, and a calling card for their live shows, it's a good album and well produced. But I'd just like to see them stretch their creative capabilities with far more variety on the next one. Their members have an enviable background in different percussive styles - afro-cuban, african, folk, rock, pop, reggae, jazz, classical, hip hop, dancehall, funk, soul - not to mention being integral members of some of Poland's best young bands outside of Ritmodelia, so there's no paucity of skill or inspiration amongst them. Come on guys, show us what you're really capable of.
As well as selling their album on a wide variety of sites (see link below for more details) they are also offering free samples from the tracks as ringtone downloads. Surprise your friends with a pocketful of rhythms!
www.ritmodelia.pl

Ostroda Folkowo.pl - (sampler - various artists)
The Ostroda Folkowo Festival started as a festival in 2006 to promote the local folk music and to include some of the bands from Director Marius Kuz's mountain homeland in the Beskidy region. After five years it now features bands not just from all over Poland but from as far afield as Kenya, Nepal and the US. The sampler to accompany the festival includes a large varied selection of styles and artists split into electric and acoustic groupings over 2 CDs. The festival is usually held in June - further details from the link below: http://www.folkowo.pl/ or Director Marius Kuz's events company www.4-events.pl

Krotoszyn Folk Festival - (sampler - various artists)
This festival held usually in August has a very international leaning. The sampler contains tracks from the Heptones (Jamaica), Russkaja (Austria/Russia), The Dhoad Gypsies of Rajasthan (India), Huun Huur Tu (Tuva), Mahala Rai Banda (Romania), Fanfara Kalashnikov (Germany), Mu (Portugal) and the Czech bands Gipsy.CZ and Al. Yaman; Polish bands represented include Mosaic, Beltaine, Bubliczki, Tolhake, Psio Crew, Kroke, Kwartet Jorgi and Papadram. For more info contact the link below.

Finally, Warsaw is trying for European Capital of Culture 2016.
For any more info on this, check out:
Glyn Phillips
WorldMusic.co.uk

Message from Brazil6 - Rappin' Da Rua!
Tagged with: Jota 3 J3 Rap Hiphop Vitoria Espirito Santo Rap Rasta Sou Da Rua Rappin Hood Racionais MC Gabriel Pensador Marcelo D2 MC Marechal Cidade Negra Ja Rule Reggae Tessa Burwood WorldMusic.co.uk
Last night I met up with Jota 3 (www.myspace.com/rapperj3) - a hard working and well respected MC, singer and producer, originally from Rio, who was brought up in Vitoria. Totally chilled out and full of good vibes. He's worked alongside some of Brazil's best known hip hop and reggae artists, including Racionais MCs, Gabriel Pensador, Marcelo D2, MC Marechal and Cidade Negra, as well as Ja Rule. He's just returned from Barcelona, where he recorded his latest album "Rap Rasta".
The coolest thing about "Rap Rasta" - apart from the unabashedly positive, rootsy vibe and quite natural production, is the way Jota 3 has chosen to distribute his work. The album is available for R$6 (about £2.50) at news stands across Espirito Santo, along with a double sided fold out fanzine called "Sou da Rua" (I'm From The Street), which features articles about local street artists, an interview with Rappin' Hood (www.myspace.com/rappinhood) - who is also the special guest on "Rap Rasta" - along with Jota 3's biography, and information on the hip hop and music workshops he carries out in state schools across Vitoria.
This is a truly indie hip hop way to get one's work out into the world. Jota 3 will be touring Europe again next year, if I have any small say in it, he's coming to Brum for sure!
Tessa Burwood for WorldMusic.co.uk
(Photos of street art and graffiti in Vitoria, by Tessa)
Message from Brazil5 - Espirito Santo & Fenova
Tagged with: Espirito Santo Sebrae Instituo Quorum Espirito Mundo capixaba Fenova Nova Almeida Ticumbi Folia de Reis Baile de Congo Sao Benedito Conceição da Barra Tessa Burwood WorldMusic.co.uk
"There's a phrase I've been hearing a lot recently around these parts - "Eu vou summer do mapa!" ("I'm disappearing from the map!"). Well, as far as Salvador's concerned, that's just what I did. I caught the first bus I could out of town to Vitoria, in the State of Espirito Santo, (400 miles to the South). Three years ago I was leaving Seville almost as quickly, in a taxi shared with two lovely Brazilians - Aline and Berto. We spent the night in Granada together, wandering into the Boogaloo Club, playing snooker, negotiating spontaneous mountain trips with slightly surprised and unassuming students. The next morning, Berto said, "One day, you'll come and stay at mine," and that's just what I've ended up doing.
Berto works for SEBRAE (sebrae.com.br/) - a national governmental organisation that exists to support and encourage the growth of small businesses. Specialising in the area of tourism and culture, Berto worked with Aline Yasmin from Instituto Quorum (www.institutoquorum.org.br) to start up the Espirito Mundo project (www.espiritomundo.com) three years ago, which aims to strengthen relations between the cultural production of the state of Espirito Santo and their expressions in other cultures around the world. Today he's organising the office barbecue, which also seems quite stressful, so I left him to it. Instituto Quorum is a third sector, not-for-profit cultural production company that works to promote "musica capixaba" (music from Espirito Santo), as well as bringing music from all over the world to the state.
"Here", smiles Aline, (who founded the Institute back in October 2005), "We're a family, we laugh and cry together, give each other lots of support, and create really beautiful projects."
Right now, Aline, Samya and Zappie Pimental are in the final stages of organising Fenova (Festival Internacional de Musica de Nova Almeida) - a festival held in February each year. 50,000 people come together for five days at Igreja dos Reis Magos in Serra, Nova Almeida, about 20 miles North of the state capital, Vitoria. The church stands on the site where evangelist missionary Brás Lourenço began preaching to the native Tupiniquin tribe back in 1557, in a palm leaf hut. During the day, workshops on everything from baroque violin to Brazilian piano, trumpet and folklore within education are held in the church, along with orchestra rehearsals with children from local schools.
During the night, 'musica erudita' (erudite music, which I suppose equates to what we'd call 'high art'), popular and folkloric celebrations are performed on a series of stages in and around the church. On the closing night, the children's orchestra comes together to perform the piece they've spent five days learning together. The lineup for February 2011 is yet to be confirmed, but the 2010 event featured the folkloric performances of 'Ticumbi' and 'Folia de Reis'.
Otherwise known as Baile de Congo de São Benedito (St. Benedict's Congo Dance), Ticumbi is a traditional celebration that takes place each New Year in the town of Conceição da Barra, which is further North (near the border of the States of Espirito Santo and Bahia). Afro Brazilian legend has it that o Rei de Bamba (King Bamba) asks o Rei de Congo (King Congo), for his daughter's hand in marriage. King Congo is not best pleased, and they have a big old battle. Somehow, this is all mixed up with a competition to see who is more devout to St. Sebastian - in the grand Brazilian tradition of plural religious symbolism, which has already fried my small brain. This is commemorated with a musical procession through Conceição da Barra. Folia de Reis is a traditional Catholic procession of the Three Wise Men brought to Brazil by the Portuguese, and still practiced widely in both countries.
FENOVA is a massive event to organise, which is why Instituto Quorum (whose earnest tagline is 'Organising with Responsibility') is one of only three cultural institutes across Brazil chosen by the government as professional representatives to meet regularly in Brasilia at the Ministry of Culture. As well as being a great responsibility to act as an ethical voice for Brazilian culture, it is also recognition of the Institute's best practice. I know this may sound like the naive point of view of a foreigner who sees things from the outside through rose-tinted spectacles, but cultural production here in Brazil (and especially here at Institute Quorum) is of a very high calibre, and I think the UK has a great deal to learn from it. Attitudes are much more proactive, there's more of a 'can do' culture. I asked Aline about this yesterday, explaining how things work in the UK, and the recent changes in the Arts Council.
She was pretty forthright in her response: "Brazil has always been in crisis, so we just get on with it. There's always a way, it's always a battle, but you just have to believe in what you do, and things turn out well."
Instituto Quorum plan to open an internship next year for a student from the UK, to work within their organisation. If I were back at uni now, I'd jump at the chance."
Tessa Burwood for WorldMusic.co.uk
Photos by Zappie Pimental
(www.zapeadordefrequencia.blogspot.com/)