WorldBeatUK (25th Show) - Broadcast Notes (7/9/11)
Tagged with: WorldBeatUK Glyn Phillips makossa Goy Karamelo Rey Trueno Emel Mathlouthi Aldona Po' Girl Espirito Brum Babilak Bah Tabacarana Dominguinhos Flavia Bittencourt Thornato SpokFrevo Dimapetrov Maguare Sin Fronteras chicha gaita frevo Zephyrus Bootlegumachine
WBUK 25 - SHOWNOTES
1 Intro-Mat (1:47) by Matchatcha from the album "Nyekesse" (Melodie)
You're listening to Rhubarb Radio, I'm Glyn Phillips and this is WorldBeatUK!
Yes, welcome back to the show after a couple of week's break whilst I've been on holiday. I'm back in the driving seat now and revving up the engine ready to take you around the world in weighty grooves!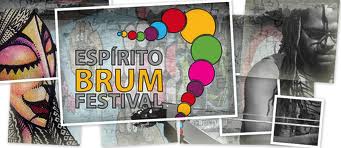 Climb aboard and make yourself comfortable, because tonight we're going from Cameroun to Argentina, Mexico to Tunisia and from Poland to Canada.
We'll be staying in the sun for quite a while in Brazil with a preview of next week's Espirito Brum Festival and I'll be getting you bouncing up and down in your seats to Electro-Swing, Peruvian Chicha, Gaita Colombiana, Gaita Venezolana, Cumbia Belga, Salsa, and some heavy Balkan beats! Trust me you don't want to miss it!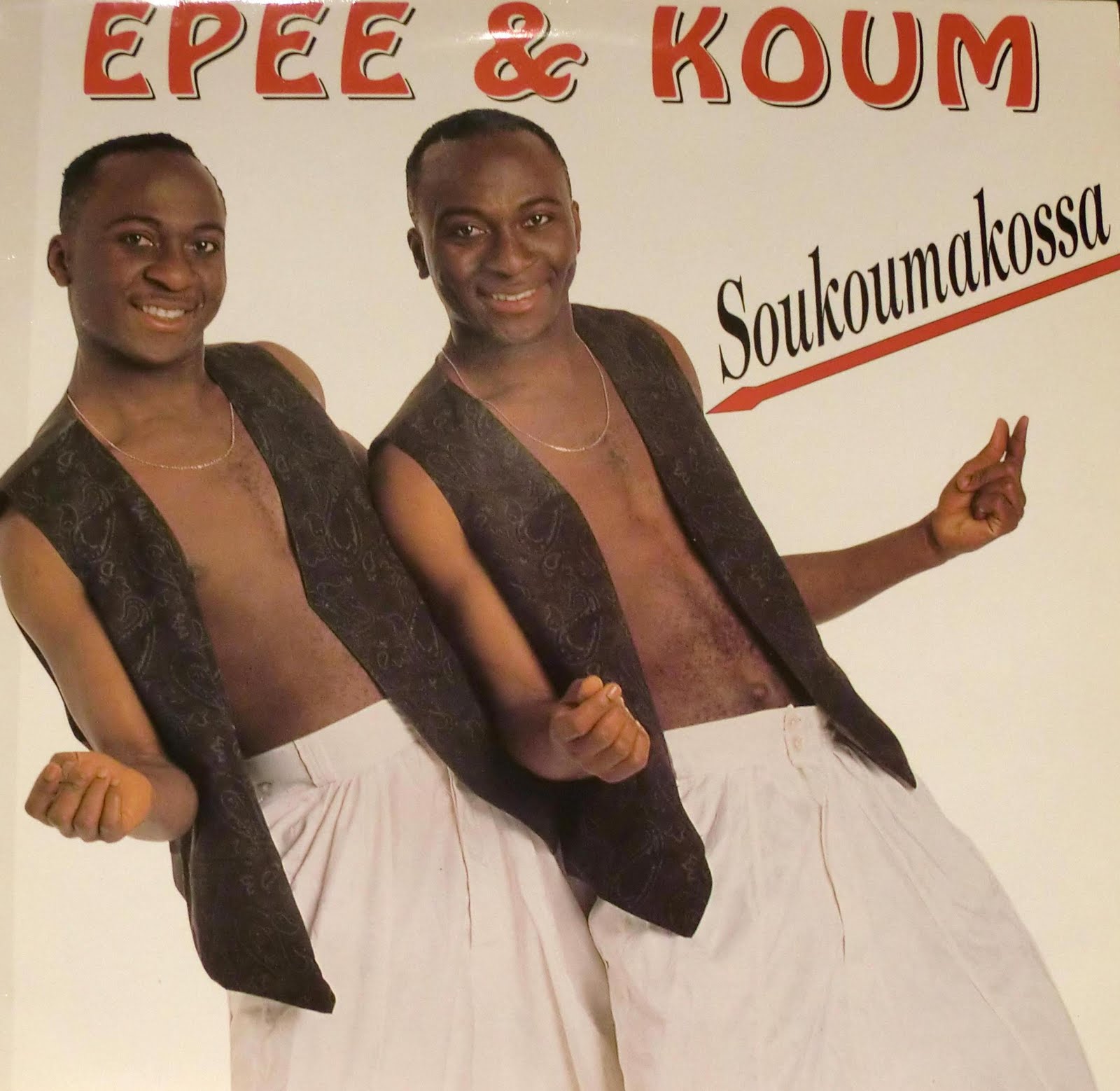 As promised first up we're off to the West African country of Cameroon and a piece of oldschool Makossa by Epee and Koum.
This is called "Soukoumokossa/Guy Lobé"
2 Soukoumakossa/Guy Lobé (4:17) by Epee & Koum from the album "Makossa Best of Vol. 3"
And from Cameroonian makossa to some upbeat Argentine Ska courtesy of Goy Karamelo this is called "Sale El Sol" (the sun's come out, I feel alright)
.

3 Sale El Sol (I Feel Alright) (2:50) by Goy Karamelo (Demo 2011)
Yeah, both Argentina and Mexico are full of experimentation and vibrant energy recently and this next one comes from Mexico's Rey Trueno (King Thunder) an art collective that put on multi-media experiences.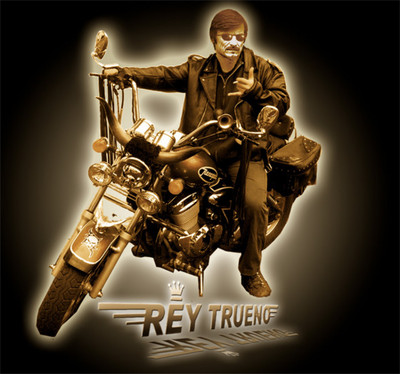 This sonic collage of a tune seems to take in all kinds of African influences and styles and is called "Aotole/Eutela" and is a lot of fun.
¡Que suenan los tambores!
4 Aotole/Eutela (4:32) by Rey Trueno
OK, I'm going to mellow out the sounds now and feature three songstresses from three different continents.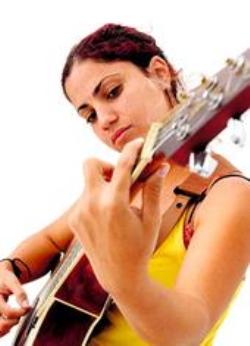 First up is a young Tunisian singer called Emel Mathlouthi and a beautiful song from her album "Helma Dream" called "Helma".
5 Helma (4:28) by Emel Mathlouthi from the album "Helma Dream"
Hmmm. Lovely! And now from North Africa to Poland. Well, France actually since our next songbird although born and brought up in Poland is now based in Paris and has allowed some of that Gallic wistfulness to seep into her music.
.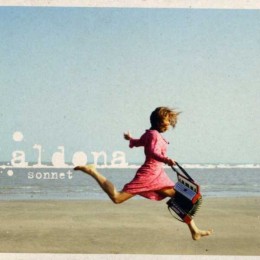 The lady in question is Aldona and this is a track from her new album ("Sonnet") on the German Jaro Medien label.
Aldona sings in Polish still, but the title of the track is given in English; this is a waltz entitled "Blue Birds of Blanka"
6 Blue Birds Of Blanka (4:05) by Aldona from the album "Sonnet" (Jaro Medien)
.
.
OK, last of the lyrical ladies for a moment - although stay tuned for a couple of tunes by the beautiful Brazilian singer Flavia Bittencourt later on in the show.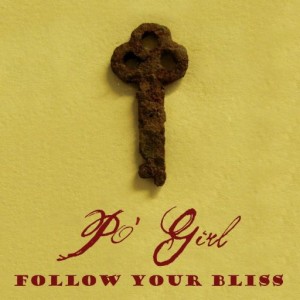 This is a Canadian band called Po' Girl. They take their name from the folklore of New Orleans when the women there gathered scraps of food from restaurants to make the 'Poor Girl' sandwiches for the railway strikers.
.
.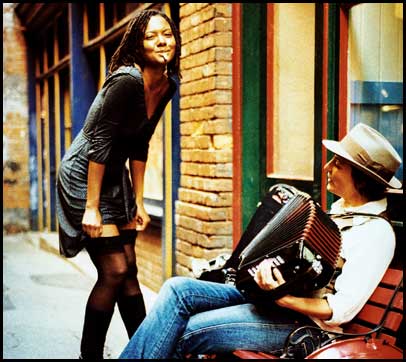 They're about to arrive in the UK for a tour to promote their new album "Follow Your Bliss" and will be appearing at the Kitchen Garden Cafe in Kings Heath, Birmingham, THIS Sunday the 11th of September. On the basis of the album I've got in front of me they're well worth going to see. This track is from the album and is called "Kathy".
7 Kathy (4:18) by Po' Girl from the album "Follow Your Bliss"
.
.
Yeah, the urban folk band Po' Girl who will be appearing at the Kitchen Garden Cafe this Sunday night.
In fact if you're going to be at Birmingham's Artsfest this weekend and you like beautiful female voices and good music, then check out the Yardbird jazz club on Sunday 11th at 2.30pm where you can catch the Diva Collective - three great Brummie singers, Sonia Indigo Clarke, Leonie Moore and Ola Brown backed by some great Brummie musicians: Reed Bass on bass, Leon Small on drums, Reuben James on keys, Melika QB on violin, Howard Chambers on guitar and some bloke called Glyn Phillips on Percussion - music ranging from original tracks to Billie Holiday, Gwen McRae and Soul II Soul as well as a version of Florence and the Machine's "You Got The Love" done rockabilly style . . . 2.30-3pm on Sunday at the Yardbird if you're interested.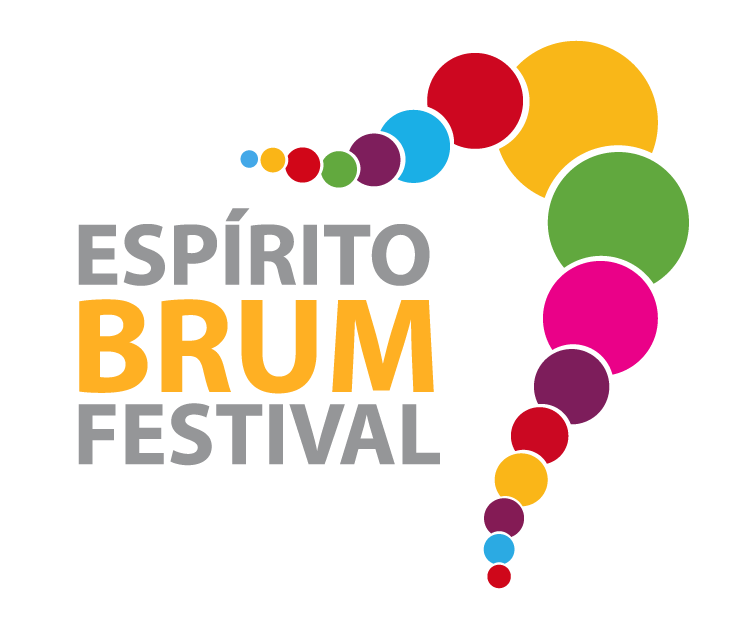 Now, then time to hit the Brazilian trail for the next seven numbers or so. Starting next week in Birmingham there'll be a Brummie-Brazilian exchange going on as Digbeth plays host to a load of Brazilian musicians and artists (alongside some great homegrown acts of all styles - over 30 acts in all) as part of the Espirito Brum Festival which is being organised by Rhubarb Radio's own Magpie Brown and Soesmix Eden.
Check out the website www.espiritobrum.org - all events are only a flat £5 each which is very reasonable and there'll also be workshops, films, foods and talks. As I say, check out the website for more details, but I'm going to give you a little taste of the Brazilian side of things over the next few tunes.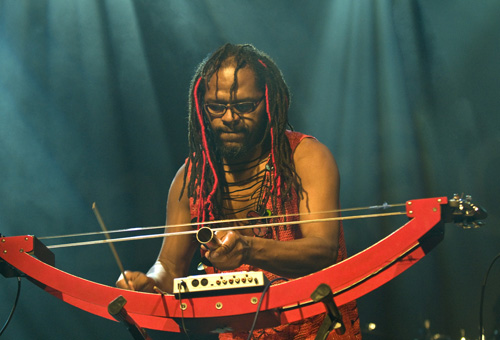 First up is the eclectic percussionist Babilak Bah - some very inspiring stuff indeed.
He'll be doing an experimental workshop on Saturday 17th at The Edge in Digbeth and will also be appearing at The Viva Brazil night at the PST Club on Sunday 18th alongside many other acts as well as me DJing.
This is a track from the album "Emxadario" called "Vou Me Raoni".
8 Vou Me Raoni (2:55) by Babilak Bah from the album "Emxadário" (Sonhos & Sons)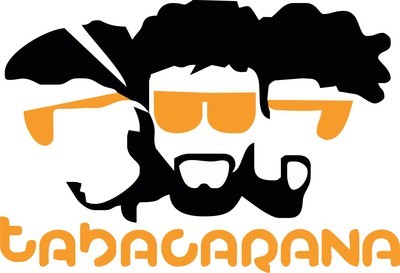 OK, that was Babilak Bah, and here's another act to be appearing as part of the Espirito Brum Festival, the samba-roqueiros, Tabacarana.
You can catch them at Monalitos in Bearwood on Thursday 15th alongside other acts. This is called "Onde Anda João Carlos?" (Where is João Carlos going?)
9 Onde Anda João Carlos? (4:54) by Tabacarana
[CONTINUOUS]
10 Toque de Pife Sem o Brasil (2:49) by Dominguinhos (Criolina re-edit)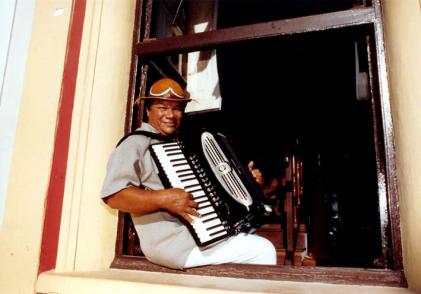 Well, that last track was not by someone who is appearing at the Espirito Brum Festival although there is a link.
You heard there a re-edit by the Brazilian DJ collective Criolina of a forro entitled "Toque de Pife Sem o Brasil" by the nordestino accordion player and composer, Dominguinhos.
And the link with the festival is as follows:
the beautiful Brazilian singer, Flavia Bittencourt will be performing here in Brum at two gigs next week - I'll give details later - and she has brought out a couple of albums to great acclaim, the most recent being entirely devoted to reinterpreting the work of the afore-mentioned Dominguinhos, entitled "Todo Domingos".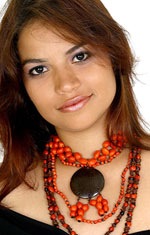 So to give you a flavour of that album and of the delicious Miss Bittencourt here's a track from there called "Lamento Sertanejo" and that's to be followed by a sublime track from her first album ("Sentido") called "Ex-Amor". But first "Lamento Sertanejo"
11 Lamento Sertanejo (3:48) by Flávia Bittencourt from the album "Todo Domingos" (Tratore)
[CONTINUOUS]
12 Ex-Amor (5:00) by Flávia Bittencourt from the album "Sentido" (Tratore)
[CHANGE CD!!!]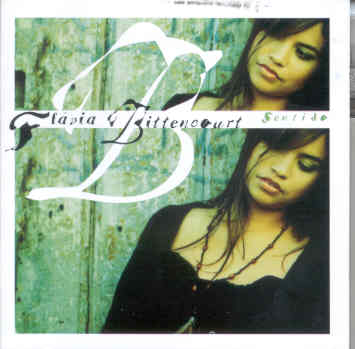 That was Flavia Bittencourt and you can hear her twice during the Espirito Brum Festival next week. The first event is taking place at Monalito's (which is on Three Shire Oaks in Bearwood, Birmingham) on Thursday 15th and besides Flavia and her musicians the night will also feature Brazilian DJ Zappie Pimiental and myself on the decks and Tabacarana 7pm till late - and all for £5. I'll see you all there . . .
Flavia will also be in the studio here on my show next week chatting and playing some unplugged songs live too, so don't forget to tune in!
.
And if you had already forgotten who you were listening to then I'll give you a reminder!
[You're listening to . . .]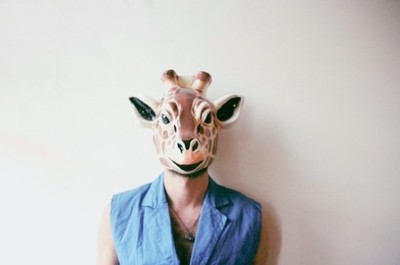 This is a track called "Seu Maya" - not sure who the original is but the remix is by Thornato of the Cumba Mela Collective)
(1) 13 Seu Maya (3:22) by Thornato (Cumba Mela Collective)
OK, last of the Brazilian numbers now and time to up the energy levels to kick off the half of the show.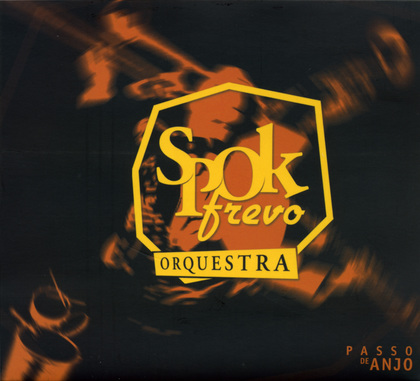 This is the amazing SpokFrevo Orquestra from Recife in Northeastern Brazil and a mad, million-miles-an-hour, jazzy frevo entitled "Nino o Pernambuquinho"!
(2) 14 Nino O Pernambuquinho (3:16) by Spok Frevo Orquestra from the album "Passo De Anjo" (Biscoito Fino)
.
OK, we're cooking on gas now...
So time for a little bit of Electro-Swing from Dimapetrov of St Petersburg in Russia to tickle your fancy.
Or is it Baltic Swing and Bass?
Hmmm. You know, I'm "Undecided Now" . . .
(3) 15 Undecided (3:05) by Dimapetrov
[CONTINUOUS]
(4) 16 Balkanski Bal (Bucovina rmx) (3:10) by DJ Supersonico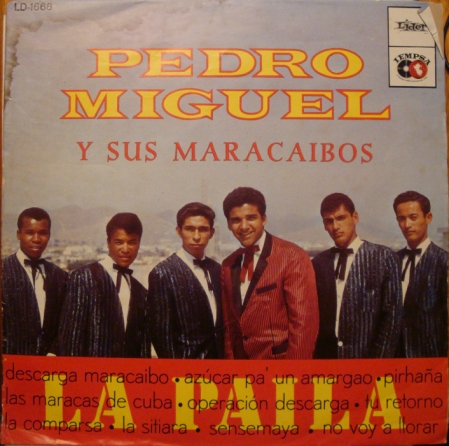 Opa, Opa!! That was the DJ Supersonico's Bucovina mix of "Balkanski Bal".
Stay tuned for some more Balkanic madness at the end of the show.
In the meantime I'm heading for the jungles of South America and some Peruvian Chicha from Pedro Miguel y sus Maracaibos.
This from the album "Bonghead Peru Selections" and is called "Arroz Con Coco" (Rice and Coconut). Güeepa!

(5) 17 Arroz con Coco (2:12) by Pedro Miguel Y Sus Maracaibos from the album "Bongohead Peru Selections"
And if that wasn't enough here's a little more psychedelic chicha music.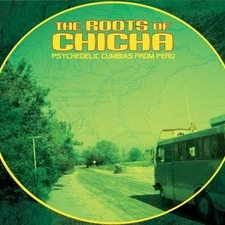 The band are Los Mirlos, the album is called "The Roots of Chicha: Psychedelic Cumbias from Peru" and this track is "El Milagro Verde" (The Green Miracle)
(6) 18 El Milagro Verde (2:44) by Los Mirlos from the album "The Roots of Chicha: Psychedelic Cumbias from Peru"
[CONTINUOUS]
.
.
(7) 19 El Chicharrón (3:13) by Hermanos Castillo from the album "Con Gaita"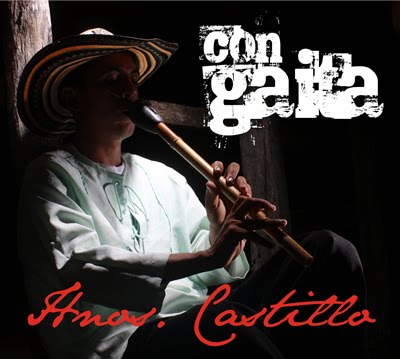 That was a track called "El Chicharrón" by Hermanos Castillo from the album "Con Gaita" - think that was actually a Colombian rhythm called puya underlining the gaita flutes (but I'm open to correction there if anyone knows better!).
.
The word gaita refers to a number of things in Spanish including, flutes, pipes, bagpipes and a form of Colombian music.
.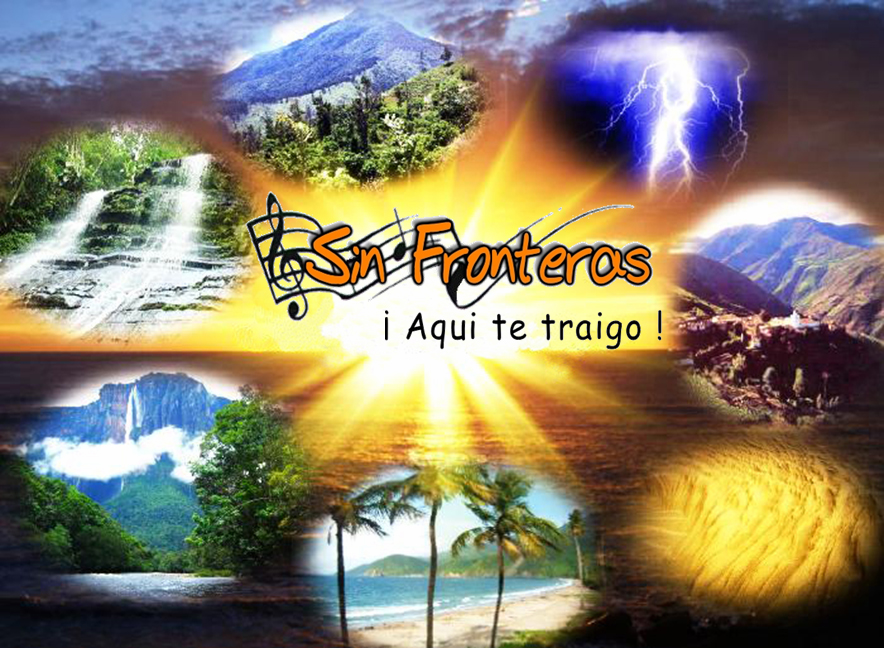 It also refers to another form of music from Venezuela, very different in rhythm than to it's Western neighbour.
.
The gaita venezolana is in ¾ time and sounds like this offering from the band Sin Fronteras(without frontiers) called "Aqui Te Traigo"(Here I bring you . . .). Enjoy!
.
(8) 20 Aqui Te Traigo (2009) (4:24) by Sin Fronteras
[CONTINUOUS]
(9) 21 Tiroteo (2:55) by New Swing Sextete from the album "Volumen 01"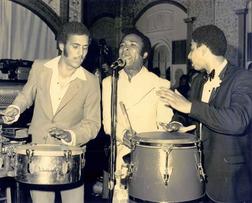 Hey, that was a track called "Tiroteo" by the New Swing Sextete - sorry I don't really have much more info about them other than that. Classic salsa dura feel even with the vibes. Guaranteed to get your feet moving!
Next up it's time to "Get Busy" with DJ Supersonico and the Sistema de Sonido Urbano and his Balkan-Kumbia mashup - I've warned you before, just watch out for Tarzan swing through the trees! - and that's followed very appropriately by a spot of "Jungle Fever" by Maguaré. Are you ready? Then Get BUSY!
(10) 22 Get Busy (3:22) by DJ Supersonico & Sistema de Sonido Urbano
[CONTINUOUS]
(11) 23 Jungle Fever (4:11) by Maguaré from the album "RetroCumbia" (Zephyrus)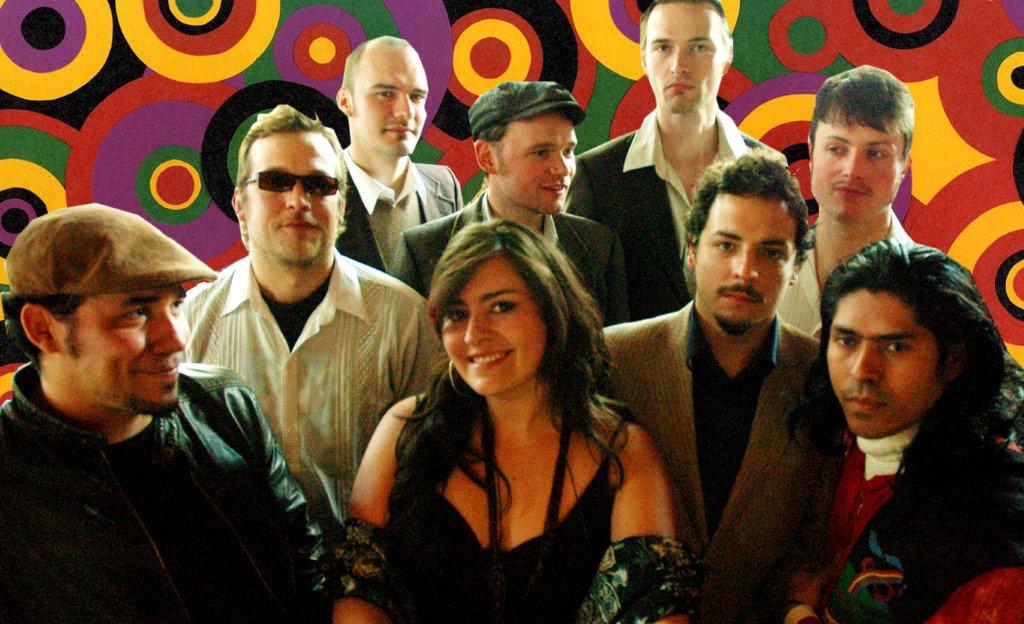 Yeah, now that is one sexy, sexy tune!! The band, Maguaré, is from Belgium but fronted by the lovely Colombian Paola Marquez and that's called "Jungle Fever" from their album "Retro Cumbia" on the Zephyrus label from Ghent.
That track can now be downloaded for free (as of yesterday) by going to SoundCloud and looking for "Jungle Fever".
Maguaré is spelled M-A-G-U-A-R-É. That's dedicated to La Maranguita, as is the next track. ¡¡Ay Papi!!
(12) 24 "¡Ay Papi!" (2:36) by Unknown Artist - from the album "Mofongo Para El Alma" (Discos Mulato)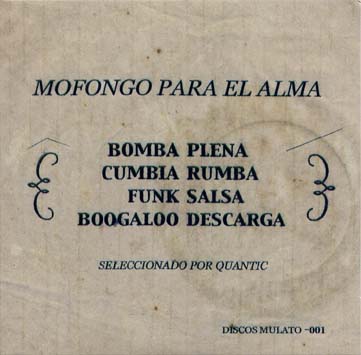 Ha ha ha!! How was that for you? Hope you enjoyed that as much as I did…
OK last number now.
[Goodbyes, shout-outs, reminders etc]
Let's go out with a bang (missus!) this is the Bootlegumachine mashup remix of Tony Camargo's "Año Viejo".
Good night to all and tune in next week for Flavia Bittencourt live on the show and a whole lot more!
(13) 25 Año Viejo (Bootlegumachine_Mashup) (5:44) by Tony Camargo (bootlegumachine re-fix)
WorldBeatUK (13th Show) - Broadcast Notes (25/5/11)
Tagged with: WorldBeatUK Glyn Phillips Rhubarb Vampisoul Chico Trujillo La Big Landin Palmeras Kanibales Hamilton Loomis Roger Innis Jamie Little Sondorgo Lena Kovacevic Joanne Vance Sexto Sentido Olufemi Hijaz Va Fan Fahre Zephyrus Ieye Yeska Gypsy Sound System Strut
WBUK13 (25/5/11) Show Notes
1 "Intro-Mat" (1:47) - Matchatcha - 'Nyekesse' (Melodie)
You're tuned into Rhubarb Radio, I'm Glyn Phillips, and you're listening to WorldBeatUK - two hours of the best world music from around the globe!
On the show tonight - for your delectation and delight - I've got music from Cuba, Texas, Serbia, Nigeria, Belgium, South Africa, Ecuador, Hungary, Jamaica, Ghana, South Africa, Iran, California and Poland.
But we're kicking off tonight with a couple of tracks from some re-issue compilation albums that I've been featuring over the last couple of weeks. The first track is from the album "Highlife Times Vol 2" which features Highlife music from Ghana and Nigeria from the 1950s and 1960s. It's a compilation on the Spanish Vampisoul label and this track is a fusion of Highlife and Charanga by the band the Ramblers International, it's called "Muntie".
2 "Muntie" (5:21) - The Ramblers International - 'Highlife Times Vol 2' (Vampisoul)
Same vein, but this one's from the album 'Nigeria 70: Sweet Times, Afro-Funk, Highlife & Juju from 1970s Lagos' on the Strut Records label and this is Ali Chunkwumah and his Peace Makers International and a number entitled "Henrietta".
3 "Henrietta" (4:40) - Ali Chunkwumah & His Peace Makers International - 'Nigeria 70: Sweet Times' (Strut)
Well you don't have to go to Nigeria or Ghana to hear some good highlife or afrobeat because Holland's very own Mdungu have got it going on over here in Europe. This is the title track of their album on the Zimbraz label. Afro What!?
4 "AfroWhat!?" (4:55) - Mdungu - 'Afro What!?' (Zimbraz)
[CONTINUOUS - CONTINUOUS - CONTINUOUS]
5 "Los Luchadores Jump" (4:42) - Los Flamers feat. House of Pain (Le Cumbianche Disco Remix)
That was a little bit of glitch-cumbia from Los Flamers featuring House of Pain called "Los Luchadores Jump" - all about the Mexican wrestling phenomenon known as 'lucha libre' where fat blokes dressed in silly costumes and lycra-covered faces jump around all over each in heavily choreographed performance-fights . . .
Nothing new to those us of brought up on Saturday afternoon British Wrestling during the 1960s and 70s through the likes of Big Daddy, Giant Haystacks, Mick McManus, Catweazle and of course, the Mystery Man himself: Kendo Nagasaki! (or just plain old Peter Thornley to his neighbours!)
Ok sticking with some wonderfully cheesy cumbia now, this is another example of the new wave of cumbia from South America's Southern Cone countries - in this case, Chile's Chico Trujillo - one of the leaders in la cumbia chilombiana and latin ska. This track is from their album "Chico de Oro" (Golden Boy) and a number entitled "Sombrero":
6 "Sombrero" (4:48) - Chico Trujillo - 'Chico de Oro'
Like many people who listen to this programme, I like me ska. Oh yes! I'm not a big fan of the 3rd wave of ska - the sort of million-miles an hour, shouty-punky stuff; I much prefer first wave Jamaican ska - more laid back: sort of Skatalites, Jackie Mittoo, Don Drummond, you know who I'm talking about.
However, there's some great stuff, now coming out of South America, so I offer you a couple of bands from Venezuela. First up from their 2007 album "Skaterriza" is La Big Landin Orquesta and a piece of latin ska based on a very old Brazilian choro tune called "Proezas de Solon":
7 "Proezas De Solon" (4:02) - La Big Landin Orquesta - 'Skaterriza'
[CONTINUOUS - CONTINUOUS - CONTINUOUS]

8 La Culebra (4:02) - Palmeras Kaníbales - 'La Ruta'
So, first up was La Big Landin Orquesta from Venezuela and "Proezas de Solon"; and after that the wonderful Palmeras Kaníbales also from Venezuela, and from their 2006 album "La Ruta" an old Cuban tune called "La Culebra". Wasn't that magnificent! Just the kind of band I'd love to see live.
Talking of which, after last week's show I went up to the Adam and Eve pub right here in Digbeth to see a band on spec that I'd never seen before. I knew the bass player, the highly talented and very funny Roger Innis - who I'd spent the afternoon doing photoshoots with, along with the rest of our new band The Funkawallahs - more of which in weeks to come! - and he'd said he was playing that evening with a blues/funk/rock band and to come along after my show.
And boy, oh boy, was I glad that I did! The band consisted of Roger Innis on bass, Birmingham's own Jamie Little on drums and two Americans - a Mr Strat Doyle on sax and the most excellently named Hamilton Loomis from Texas on guitar, vocals and gob-iron (that's harmonica for those of you who don't come from the Black Country!). Easily, but easily one of the best live bands I have seen in years . . . Easily!
What a night! The band were tighter than a duck's backside - and that's watertight! The sax player could almost have blown up an entire tornado in the pub and Hamilton was just outstanding. Perfect. Just perfect, in everything he did. Half the crowd there were excellent Brummie musicians themselves - enough to form 3 or 4 more bands - a tough crowd under normal circumstances; but this band were just stupidly good!
And it was all free!! Honestly, Brum's a great place for music - you jus' gotta search it out. I won't go on, except to say that this next track is by the aforementioned Hamilton Loomis Band from their album "Live in England" (on Ham-Bone Records). Obviously, as with all live recordings, it is but a pale imitation of the real experience, but it's all I got. This is called "Best Worst Day".
9 Best Worst Day (4:23) - Hamilton Loomis Band - 'Live In England' (Ham-Bone Records)
You're listening to WorldBeatUK right here on Rhubarb Radio, with me Glyn Phillips bringing you 2 hours of great world music every Wednesday evening between 7-9pm UK time.
From Digbeth to Dakar, from Birmingham to Belgium, from England to Ecuador WorldBeatUK brings a whole planet to your ears!
[mention ChatnGo/Facebook, shout-outs etc]
Söndörgo are a group from Hungary and this is taken from the forthcoming album "Tamburising: Lost Music Of The Balkans" on the World Village UK label. The release date for this has recently been confirmed as 27th June 2011 here in the UK on CD and digitally worldwide.
Their trademark instrument is the tambura - not the stringed drone instrument of Indian music - but a small mandolin-like instrument of the Serbian and Croatian communities resident in Hungary. In fact the band's whole sound is distinct from the usual fiddle-led line-up of Hungarian tradition. This track is called "Opa Cupa":
10 Opa Cupa (3:48) - Söndörgõ - 'Tamburising: Lost Music Of The Balkans' (World Village UK)
Yep, the wonderful traditional sound of the balkan tambura and vocals as played by Söndörgö from their album "Tamburising: Lost Music of the Balkans". Well, I'm going to play three rather beautiful contemporary tracks from female singers now.
Staying in the Balkan area, the first one is an artist I played last week, the lovely Serbian singer Lena Kovacevic. Last time I played her singing in Srpksi; but she's also pretty nifty in English too! So this is from her 2009 English language album "Haunt Me" and a jazzy track called "Shine Your Light".
11 "Shine Your Light" (4:18) - Lena Kovacevic - 'Haunt Me'
Lovely! Now, this next artist is the Ecuadorian singer, guitarist and composer Joanne Vance (not to be confused with the English painter of the same name). Yes, I know, it's not the most hispanic sounding of names, but whilst her mother is Ecuadorian born and bred, her father was from North America.
Joanne makes mature jazz-tinged music which I would call pop, except that her songs have a greater depth and resonance than what you would normally expect from that term. You can hear the influences of people such as Ani DiFranco, Tori Amos, Jeff Buckley etc on the one hand and South America's homegrown acoustic rockers such as the Argentinians Luis Alberto Spinetta and Pedro Aznar (both of whom I used to listen to back in the 80s) on the other.
But be under no illusions, this is no throwback or copycat music; Joanne is very much her own boss and this comes over in the confidence of her delivery and the maturity of her compositions. She's a complete modern woman.
Which for me, is a strange thing to come to terms with since, I have to confess, I used to know her when she was just 10 years old (some 20 or so years ago!). Joanne and her sister Carrie and their lovely mother, Cecilia spent a year or so living right here in Birmingham whilst Ceci studied at the University. Jo's mother would come along to the now legendary latin all-nighters at Los Andes where I cut my teeth DJing in the late 80s/early 90s. Happy times indeed.
So I was stunned when after two decades I made contact with Ceci and realised that little Jo (all goofy glasses and braces on her teeth when I knew her) had grown up - and to be a wonderful musician too.
So, I think they are listening to the show right now, out there in one of my favourite cities of the world, Ecuador's capital, Quito - the second highest capital on the planet - way up in the South American Andes. Pues, chicas, Jo, Carrie y Ceci - besos de mi, saludos desde Birmingham y espero vertes un dia de estes!
This track is from her album "Silencios Incómodos" (Uncomfortable Silences) and it's called "Versión Editada":
12 "Versión Editada" (3:42) - Joanne Vance - 'Silencios Incómodos'
[ CHANGE THE CD OVER!! - CHANGE THE CD OVER!! ]
Beautiful! Joanne Vance from Ecuador. You can find out more about Joanne from her website: www.joannevance.net.
And now the third in my trilogy of lush female singers. This time we're going North from Ecuador to the Caribbean and touching down in La Habana, Cuba. And that's where we'll find one of my absolute favourite bands of the moment, the four girl vocal phenomenon that is Sexto Sentido (Sixth Sense in English).
I've played them quite a bit on this radio show and on the one I used to co-present before, and shall continue to do so. Quality is quality and these girls have it by the bucketful. They're currently riding high in Cuba after having had their single "Guajiro" at No 1 in the Cuban charts for 7 weeks - which I also played on my last show.
Just to let you know the music you're hearing is a UK exclusive - I'm the only person to be allowed to broadcast the music from their forthcoming album in this country, after hearing and writing about the band when I met them last year in Copenhagen.
Sexto Sentido are four Cuban singers and multi-instrumentalists, composers, arrangers to boot. Very, very talented ladies indeed. Oh, and beautiful too! You can read my review of their concert at Charlie Scott's Jazz Bar in Copenhagen at www.worldmusic.co.uk/reviews if you want.
In the meantime this is from the soon to be released album "The Way" - which they've produced entirely themselves and is a mixture of lush, complex and sophisticated self-penned English and Spanish songs in a variety of styles. This is a jazzy bossa entitled "En Tu Cuerpo" (In Your Body):
(1) 13 "En Tu Cuerpo" (4:08) - Sexto Sentido - 'The Way'
Sexto Sentido there from Cuba - and definitely more from them in the weeks to come.
OK, let's move on and get some more Highlife dancing music in. This is an old track from West Africa - Ghana's Melody Aces (not to be confused with the Belfast dance band of the same name!) from the album "Stars of West Africa - Highlife Hits" and a lovely lilting track - probably from the 1950s or maybe early 60s - called "Emase Puro O" [ 'émashay puro-oh']:
(2) 14 "Emase Puro O" (2:48) - Melody Aces - 'Stars of West Africa - Highlife Hits'
Now, this next track popped onto my mat a few days ago entirely unsolicited and I thought, 'Ok? Let's see'. And what a pleasant surprise it was. The artist is called Olufemi, originally from Lagos, Nigeria and now operating out of South Africa - a singer, saxophonist and composer - and plays what he calls African South West Fusion. This is Olufemi's debut album; it's called "Just in Newtown" (referring to a part of Johannesburg I think).
It's a good album, with a variety of musical styles - although I'm not yet sure whether that is its strength, or its weakness. It goes from straightahead jazzy soprano sax pieces (which wouldn't sound out of place on a David Sanborn or Kenny G album - or at times even like Brum's own Alvin Davis or Julian Smith aka Joolz Gianni) - right up to soukous-tinged dance pieces and afrobeat-fused workouts. Definitely a pan-african approach to his music.
However, the musicianship is good and there's some very enjoyable tracks on it - including this one, which has a distinctly South African flavour. This is Olufemi and a track called "Thando Lwami":
(3) 15 "Thando Lwami" (4:12) - Olufemi - 'Just In Newtown'
Change of flavour and place on these next few tracks. I've been digging into my Persian music albums recently and came up with these offerings from a sampler entitled "Persia: Ancient Roots of Music". The first piece is called "Agitation" and is by Kazem Davoudian from his album "Pearl".
(4) 16 "Agitation" (2:02) - Kazem Davoudian - 'Pearl'
[CONTINUOUS - CONTINUOUS - CONTINUOUS]
(5) 17 "Blue of Dream" (2:02) - Farivar Kosrhavi - 'Abi-e Ro'ya'
The track you just heard was by the Iranian Farivar Kosrhavi from his album "Abi-e Ro'ya" and translates as "Blue of Dream".
Moving from Iran, but still staying in the Middle East by association is this next piece, by the band Hijaz. This is a six-piece group based in Belgium but consisting of various nationalities and cultural influences. Their music draws upon North Africa, The Mediterranean, India, the Middle East and European jazz traditions and infuses their latest album with a richness and a palette of flavours which allows them to endlessly serve up tantalisingly different musical courses.
This is probably the most jazzy piece I'm playing tonight and features the piano of Greco-Belgian Nico Deman - but for the non-jazzers amongst you, don't let that put you off. It's very accessible still - there's some great oud playing from Moufadhel Adhoum and Indian tabla pitted against kit drums and bass as well. This piece is called "Mr J.P.S." from Hijaz's album "Chemsi" (which means Sun) on the Belgian Zephyrus label.
If you're in London or the South East of England this weekend you can actually see Hijaz live in concert at the Union Chapel, London this Saturday 28th May. This is their debut in the UK and their manager tells me that they're very excited about performing over here.
[ The link for that is here: http://bit.ly/eDOjp5 ]
(6) 18 "Mr J.P.S." (5.31) - Hijaz - 'Chemsi' (Zephyrus)
And also on the Zephyrus label from Ghent in Belgium here's their flagship band Va Fan Fahre and a track from their last album - "Al Wa Debt" - which did really well on the European world music charts last year. It's often been described as 'balkan brass goes Arabic'. Zephyrus have just announced that they are now allowing free downloads of five of the tracks from the album.
[Just go to the following link to download that:
http://www.vafanfahre.be/database/index.php?q=node/23 ]
So here are Belgium's Va Fan Fahre with the Arabic singer Aicha Haskal and a track called "Ya Habibi Taala":
(7) 19 "Ya Habibi Taala" (3:04) - Va Fan Fahre - 'Al Wa' Debt' (Zephyrus)
[CONTINUOUS - CONTINUOUS - CONTINUOUS]
(8) 20 "La Kumbia de Los Peregrinos" (3:52) - Grupo Kual (Le Cumbianche Disco Remake)
Couldn't resist a bit of electro-glitch-cumbia ! That was the Le Cumbianche Disco Remake of Grupo Kual's "La Kumbia de Los Peregrinos" - just to get you all stirred up!
And now a jingle to promote the forthcoming Reggae City 2011 Festival here in Birmingham on Saturday 11 June at the Rainbow - just round the corner from where I'm sitting here in the Custard Factory, Digbeth.
(9) 21 Reggae City Festival Ad Jingle (1:05)
[CONTINUOUS - CONTINUOUS - CONTINUOUS]
(10) 22 "I Know" (3:15) - Ieye - 'Fever Grass' (Shengen Clan)
OK, that was one of my favourite female reggae singers of the moment - Ieye from Jamaica - and a track called "I Know" from her album "Fever Grass" on the Shengen Clan Imprint Label. Lovely stuff.
Quick couple of announcements now: Birmingham's own ska and reggae favourites, the Heels will be performing mid-afternoon at next week's Lord Mayor's Parade on Bank Holiday Monday 30th May - so keep an eye out for them if you like your ska in a Skatalites stylee!
Also the following weekend you can catch the debut of el combo Kilombo - a brand new band formed from members of both the Heels and Flame Of Fervour at the Wagon and Horses in Adderley Street in Digbeth - again just around the corner from the Custard Factory.
That's on Sat 4th June and it's a night called Subvert, featuring also the dub band Relative, DJs Skeleton, Marc Reck (also from Rhubarb Radio), the Jam Jah DJs Robin Giorno and Bongo Damo, as well as Christy, Dodgy Greg and Stalingrad.
And it's all FREE! Yep, not a penny for all that music! Keep an eye out for Kilombo's drummer - he's a right dodgy geezer. I'm sure I've seen and heard him before somewhere . . .
In the meantime, here's one from the Gypsy Sound System's Psio Crew from Poland - a little number from the "Iskra" album - this is "Dobry Gooral":
(11) 23 "Dobry Gooral" (2:51) - Psio Crew - 'Gypsy Sound System - Iskra'
Just got time now for goodbyes etc . . .
[THANK YOUS, SHOUT OUTS, REMINDERS, ETC]
I'm going to leave you with a brilliant latino band from Los Angeles. They are called Yeska (which is a play on the words 'Yes!' and 'Ska' and is also the Chicano slang word for 'weed').
Their music is what you get when you cross jazz with afro-cuban music with ska! Skafrocubanjazz of course! And that's the name of the album that this track, "Skaliente", is from. Don't be fooled by the gentle ska montuno beginning - because about 3 and a half minutes in this bubbling piece of latin ska turns into an absolute monster!!
(12) 24 "Skaliente" (6:32) - Yeska - 'Skafrocubanjazz' (Aztlan)
WorldBeatUK (11th Show) - Broadcast Notes (11/5/11)
Tagged with: WorldBeatUK Glyn Phillips Sierra Leone Monosonicos Sergent Garcia Zulu 9.30 Canteca de Macao Blind Boys of Alabama Johnny Cash Maria Kalaniemi Mariza Neblina Sound JuJu Maguaré Juicebox Vetex Slivo Electric Club Zephyrus Hippo Cumbancha Strut Aito Fexomat
ShowNotes for WBUK11 - 11/5/11
1 "Intro-Mat" by Matchatcha from album "Nyekesse" (Melodie)
WELCOME BACK to another edition of WorldBeatUK - the 2 hour world music show that brings you the best music from around the globe, from today, yesterday and often even a glimpse into tomorrow! I'm Glyn Phillips, you're tuned into Rhubarb Radio coming live from the Custard Factory in Digbeth, Birmingham, England and this is WorldBeatUK!
First up this evening is a track from a new CD which was only released yesterday. It's an album of remixes by DJ Logic - and the original album they were taken from was called "Rise and Shine" which came out last year on the Cumbancha label, by Sierra Leone's Refugee All Stars.
I've played some of their stuff before on the show, which is a mixture of traditional West African music with roots reggae. The band has a fascinating history, having first formed in one of the refugee camps during and following the wars in Sierra Leone. They're now based in the United States and enjoying some well-deserved respect and attention and are currently on tour around the States.
The "Rise and Shine" album was quite a big hit for them worldwide last year and so they've teamed up with DJ Logic to do so remixes for this sort of extended EP called "Rise and Shine Remixes" (also on Cumbancha) which was released yesterday on iTunes and Amazon. This track is one of the more traditional offerings; it's called "Muloma".
2 "Muloma" by Sierra Leone's Refugee All Stars & DJ Logic from album "Rise and Shine Remixes" (Cumbancha)
And staying with Africa this is Moneyman and the Super 5 International from an excellent album called "Nigeria 70 - Sweet Times: AfroFunk, Highlife and JuJu from 1970s Lagos" which is due to be released on the 23rd May by Strut Records. This track is called "Life"
3 "Life" by Moneyman and the Super 5 International from the album "Nigeria 70 - Sweet Times: AfroFunk, Highlife and JuJu from 1970s Lagos" (Strut Records)
And from Lagos, Nigeria to Nottingham, England! There are so many bands out there now being influenced from the incredible explosion of music now available from all over the world, and often mixing up all kinds of different influences, rhythms and instruments into their sound.
I came across these guys called Monosonicos on SoundCloud a few weeks back and was taken by one of their latin-meets-afrobeat tracks; but here I'm going to play you a sort of soca-cumbia with some romantic vocals and their trademark steelpan (which I love).
It's a pity the sound's a bit low and slightly muddy, but it's enough to know that they've put a lot of thought into the music and are probably well worth seeing live. So, this is the Monosonicos from Nottingham in the UK and a track called "Loca".
4 "Loca" by Monosonicos
CONTINUOUS - CONTINUOUS - CONTINUOUS
5 "Yo Soy Salsamuffin" by Sgt Garcia from album "Una y Otra Vez (Cumbancha)
Ok that was the great Sargento Garcia, one of the leading lights of the whole European Mestizo sound. I've been following his work for some years now and he always manages to produce some really interesting pieces.
For this new album, he's signed to a new record label - the North American world music specialists, Cumbancha. The album is entitled "Una y Otra Vez" (Time and Again) and was released in Europe in March and will be in the Americas next week.
As ever El Sargento sings in a mixture of Spanish, English and French and mixes up salsa and dancehall reggae in his trademark salsamuffin style (as you just heard) as well as experimenting with rumba, rock, punk, bolero, and much more. I wouldn't say it was necessarily a better album than any of his previous ones, but it's just as good - which is praise enough!
OK, let's stay with more of this European mestizo sound - where Latin America meets Reggae and Dub meets Rock and beyond, for the next two tracks.
The next band have carved themselves out a name in Europe and especially in their native Spain. This is Zulú 9.30 from Barcelona - who I played last week - and the track that I promised from their new album "Tiempo al Tiempo". This is "La Tierra Tiene Hambre" - The Land is Hungry!
6 "La Tierra Tiene Hambre" by Zulu 9.30 from album "Tiempo al Tiempo"
CONTINUOUS - CONTINUOUS - CONTINUOUS
7 "Green Yin" by Canteca de Macao from album "Agua Pa' La Tierra"
First you heard Zulu 9.30 and "La Tierra Tiene Hambre" and that was followed by another band from Barcelona, Canteca de Macao (which, when I first came across them, I assumed to refer to a choral group from the Portuguese enclave of Macao near China - but which I found out later was actually a spoonerism of 'manteca de cacao' or cocoa butter in English!).
Anyway, that was their track "Green Yin" (presumably a seasick Billy Connolly . . . !) from their 2009 album "Agua Pa' La Tierra" on Warner Music Spain.
We're going to leave Europe behind now and get some religion in our lives! Come on boys and girls, let's go to Church! All the way to the rich red soil of Alabama in the Southern United States and the most excellent Blind Boys of Alabama!
For seven decades this band has been wowing audiences with their amazing gospel choral sound. They only have one original member of the band left now, but it doesn't change their pedigree and quality one iota.
The Blind Boys have teamed up with young Country singer and Producer, Jamey Johnson to make an album of Country-Gospel (released two days) called "Take The High Road" (on Saguaro Records and Proper Records) - No! Don't run away - it's really good!! Seriously!
Here the Blind Boys team up with the Oak Ridge Boys on the title track "Take The High Road".
I've written a full in-depth review about it on the world music website: www.worldmusic.co.uk - check it out.
8 "Take The High Road" by The Blind Boys of Alabama from album "Take The High Road" (Saguaro/Proper Records)
Wasn't that wonderful! The Blind Boys of Alabama in conjunction with the Oak Ridge Boys and "Take the High Road" from the album of the same name - just released two days ago.
Hey, the service ain't over yet! Sit back down in that pew, you sinners! You all look like you could do with your own "Personal Jesus"; Johnny Cash certainly does, and Goofee's the man to supply him . . .
9 "Personal Jesus" by Johnny Cash (Goofee Remix)
CONTINUOUS - CONTINUOUS - CONTINUOUS
10 "Hold To God's Unchanging Hand" by Irma Thomas from album 'Rough Guide To Louisiana"
Yeah, that was Irma Thomas from Louisiana and a track called "Hold on To God's Unchanging Hand" from the album "Rough Guide to Louisiana".
Very much a change of place now - we're flying over to the Finland by the light of a silvery moon to hear the wonderful Maria Kalaniemi, a singer and accordionist of Swedish and Finnish descent who will play us a tango from her new album "Vilda Rosor" (that's Wild Rose in English) which was also released a couple of days ago on the 9th May in the UK, (from Aito Records).
This track is called "Under Fullmanen" (under the full moon) . . .
11 "Under Fullmanen" by Maria Kalaniemi from album "Vilda Rosor" (Aito Records)
And if it that wasn't beautiful enough. Just listen to this. In every show I try and include at least one song of almost indescribable beauty, one that hits you at every emotional and spiritual level and this next track is one of those; by one of my all-time favourite singers, the queen of heart-string pulling fado and saudade - who else but, Mariza.
If you were really lucky you would have had the chance to see her live last night right here in Birmingham. I was unable to go, sadly! And I'm trying not to think about it too much; but if you've never heard her before, just open your heart and let this song in.
It's one of my favourite songs of hers "O Gente da Minha Terra" (the people of my land) but delivered in a very unusual way - not to the usual and bewitching background of Portuguese guitars, double bass etc that I've heard her sing it to before - but to nothing but the subtle piano accompaniment of Tiago Machado. This is true sonic beauty . . .
12 "O Gente da Minha Terra" by Mariza from album "Fado em Mim" (World Connection)
CONTINUOUS - CONTINUOUS - CONTINUOUS -
13 "You Don't Know My Name" by Alicia Keys (Jejah mashup)
[CHANGE THE CD HERE!!!!]
You're tuned into Rhubarb Radio and are listening to "WorldBeatUK" with me Glyn Phillips at the helm for two hours of the best world music from around the planet.
First up you heard Mariza's "O Gente da Minha Terra" and then after that Jejah's reggae mashup of Alicia Keys' You Don't Know My Name" - I love Alicia Keys and I also love that remix using Neblina Sound's Operator Riddim!
While we're in that reggae vibe let's stick with the Spanish mashers and mixers for the next couple of numbers coz this is Barcelona's Neblina Sound System again and a laid back Spanish language song by "Oli" called "La Mente" which utilises the Zurie Riddim.
14 "La Mente" by Oli (Neblina Sound)
OK final reggae mashup of the night. It's by Spain's Neblina Sounds again; this time from their album "Intergalactic Mashups" and, you'd better believe it, it's none other than Bob Marley that gets the Beastie Boys treatment! "Could YOU be Intergalactic?"
15 "Could You Be Intergalactic" by Bob Marley vs Beastie Boys (Neblina Sound)
This next one's a promo taster from an as yet unreleased album called "In Trance" by the band JuJu - a collaboration between the UK guitarist Justin Adams and Gambia's ritti master Juldeh Camara - it's sort of Gambian Rhythm and Blues with a metal edge - but trust me, it's very good! The album's going to be released in the UK next Tuesday on May 17th by Real World Records; this is a track called "Nightwalk".
16 "Nightwalk" by JuJu (Justin Adams & Juldeh Camara) from album "In Trance" (Real World Records)
West Africa again and going right back in time 30 years now! From the 1981 album "Show Me Your Love" this is some lovely old Ghanaian Highlife from the Opambuo International Band of Ghana and a track entitled: "Hu Anim Ase Nkyene".
17 "Hu Anim Ase Nkyene" by Opambuo International Band of Ghana from album "Show Me Your Love"
CONTINUOUS - CONTINUOUS - CONTINUOUS
18 "Navidad Negra" by Maguaré from album "Retro-Cumbia" (Zephyrus Records)
One of my favourite afro-colombian tunes there, "Navidad Negra" (Black Christmas), in a 2010 remake by the Belgian based band Maguaré and their wonderful Colombian singer Paola Marquez - I do love her voice - from their album "Retro Cumbia" on the Belgian Zephyrus label - besotes a mis zefiranas: Paolita y La Marangita!
And to follow that, from the Dutch label Hippo Records, this is a funky piece of retro-boogaloo from Juicebox off their album "Canned Boogaloo"; this is called "New York Soul". Yeah, Baby! Aúuuuuuuuu! Take your latin swing and just add that afro-thang!!
19 "New York Soul" by Juicebox from album "Canned Boogaloo" (Hippo Records)
Back to Belgium and some Balkan style brass from the huge brass band Orchestre International du Vetex - this is "Vetex on Fire III" -
20 "Vetex on Fire III" by Orchestre International du Vetex
We're firmly in Tipsy Gipsy territory all you tsiganophiles! Fancy a drink?
21 "Hey Hey" by Fexomat
Ha ha ha!!! Loads of you couldn't handle last week's offering of gypsycore from Fexomat, so maybe you found that a little easier on the palatte - slightly more quaffable perchance?
OK, that's about it . . .
[Goodbyes etc]
Just time to leave you with this from France's Slivo Electric Club. A lovely bit of contemporary gypsy style music called "Gypsy Kopath". Enjoy!
See ya'll next week. Spread the words, peeps, tell all yer friends. And remember: it's all about the music!
22 "Gypsy Kopath" by Slivo Electric Club
1