Chris Wood announced for Frome 2012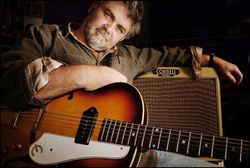 MULTI AWARD-WINNING CHRIS WOOD JOINS HEADLINERS AT ENGLAND'S NEWEST FOLK FESTIVAL
One of England's most arresting singer-songwriters, the multi-award winning Chris Wood, has been confirmed for England's newest folk festival next February.

Uncompromising and unpretentious, Wood is the "take no prisoners" songwriter and musician who coined the phrase "Folk music is the raspberry seed in the back teeth of the establishment!"
He will join other headliners at Somerset's first ever Frome Folk Festival on Saturday, February 18 2012. The winter weekend festival boasts appearances by no less than seven musicians nominated in the 2012 BBC Radio 2 Folk Awards.

"The finest and most original singer-songwriter to have emerged from the British folk scene since Richard Thompson"– The Guardian
With his unique style of storytelling Wood, who plays fiddle, viola and guitar, is a five times winner at the BBC Radio 2 Folk Awards. He won the Folk Singer of the Year title at the 2011 Folk Awards as well as Best Original Song for Hollow Point, his chilling song about the shooting of Brazilian Jean Charles de Menezes, from his "Handmade Life" album.

See Chris performing the song here www.youtube.com/watch?v=xVecC8oNJl8
Dubbed "the renaissance man of English folk" the narrative song genius has also been in the line-up for Simon Emmerson's mighty "The Imagined Village" and took part in the 2009 Darwin Song Project – a multi-artist songwriting retreat celebrating the life of Charles Darwin. He is also known for his acclaimed duo partnership with accordionist Andy Cutting.