Copenhagen... Here We Come!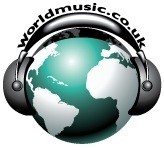 Yep, WorldMusic.co.uk is off to "Wonderful, wonderful Copenhagen" for the world's premier World Music Trade Fair, Conference and Exhibition, WOMEX 10!
From Wed 27th to Sun 31st Oct we'll be doing some serious networking with all the movers and shakers of the world music business and getting all the 'gen' on what's new around the globe musically speaking: the best acts, the freshest releases, the most exciting upcoming tours, the latest projects and films and the most intriguing developments in the world of music.
We hope to see many of our past friends and contacts there and make loads of new ones too!
If any of you want to contact us then click here:
www.worldmusic.co.uk/contact_us
The site will be quiet for a few days whilst we're away and then . . . stand by for a welter of post-Womex news, reviews, artists, blogs, galleries and more!!
Hope to see you all soon
WorldMusic.co.uk