HAVANA D'PRIMERA come to London 12 April 2013
Opening this year's La Linea, the London Latin Music Festival, and making their UK debut will be the mighty 14-piece Havana D'Primera, currently the most popular group in Cuba. Led by trumpet player, songwriter and singer Alexander Abreu they have been creating the soundtrack to Cuban life over the last five years, and with songs like "Pasaporte" and "A Final de la Vida" Alexander Abreu documents what it is to be Cuban in the second decade of the 21st century.
Their long-awaited first London show promises to be an all-night Latin music and dance extravaganza, with the addition of the hottest London-based Cuban salsa DJs Javier La Rosa, Dr Jim and DJ Rich making sure the dancefloor never stays empty. An absolute must for Salsa lovers.

Founded in 2008, Havana D'Primera performs a fascinating rhythmic and musical fusion of Timba, Salsa, Jazz, Funk and Afro-Cuban, and consists of the most significant musicians of today's Cuban music scene. Following the enormous success of Haciendo Historias (2008), they released their second CD, Pasaporte, in May 2012. Already today it's considered to be a musical masterpiece and one of the most promising Salsa CD releases of recent years with its title song alone having received 5 million views on YouTube.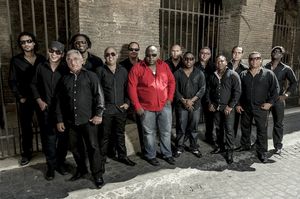 Alexander Abreu initially made a name for himself as an instrumentalist and has played with the most well-known bands in Cuba, such as Irakere, Chucho Valdés, Omara Portuondo, Paulo FG, Isaac Delgado, grupo Dansón and Manolín El Médico De La Salsa. In addition to his own music he remains one of the most renowned trumpeters of Cuba, enriching almost every major music production on the island.
Parallel to his career on stage, Alexander graduated at the National School Of Arts in Havana where he began to teach later on and started to compose his own songs. He has also had a starring role in the Cuban film 7 Days in Havana, a contemporary snapshot of this iconic city (This is Alexander in a trailer clip put together around his part in the film, with English subtitles: http://youtu.be/YOsOUj2AINQ).

Live in London
HAVANA D'PRIMERA + Cuban salsa DJs Javier La Rosa, Dr Jim & DJ Rich
Friday, 12 April 2013, 9pm - 3am (Havana d'Primera will be on stage around 11pm)
Electric Brixton, Town Hall Parade, London SW2 1RJ, 020 7274 2290, http://www.electricbrixton.com
Tickets: £22 in advance from SEE, Ticketmaster, Ticketweb and the venue/ £25 on the door
Facebook event page: http://www.facebook.com/events/506655822699640/
Part of La Linea 13

Havana D'Primera online:
Website: http://www.havanadprimera.com
Facebook: http://www.facebook.com/pages/Alexander-Abreu-y-Havana-DPrimera/260774603932732
"Al Final de la Vida" (music video): http://youtu.be/hCt6SpaRQrw
"Pasaporte" (music video): http://youtu.be/j9NxNr1I1DU
"La Celosa" (live performance): http://youtu.be/yASzmfuzpXA
"Se te olvido quien soy" (live performance): http://youtu.be/_NMO6CLjIP4
A video message from Alexander Abreu: http://youtu.be/gwvIOzs3F3s
La Linea advert: http://youtu.be/WDsR5gSr1J4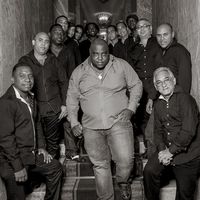 Havana D'Primera line-up:
Alexander Abreu Manresa / Leader Voice, Trumpet
Amaury Perez Rodríguez / Trombone, Backing Vocals
Guillermo Del Toro Varela / Percussions
Raul Tobias Gil Garcia / Bass
Rogelio Napoles Collazo / Tres Guitar
Harold Diaz Escobar / Keyboards
Mauricio Gutierrez Upmann / Percussion
Keisel Jimenez Leyva / Timbales, Drums
Jannier Rodriguez Miyan / Backing Vocals
Enrique Luiz Perez Prieto / Backing Vocals
Carlos Alvarez Guerra / Trombone
Orlando.Jesus Vazquez Peña / Trumpet
Uyuni Martinez Romero / Trumpet
Bernardo Antonio Rodriguez Menendez / Piano

***********************************************************************************************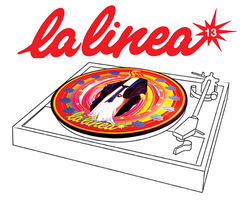 LA LINEA is the London Latin Music Festival which takes place each April in a range of venues across central London from clubs to concert halls. Now in its 13th year, it is a twenty first century presentation of all that is best and current in contemporary Latin music, from hip-hop to classical and all manner of points of connection in between.
LA LINEA was created by Como No in 2001 to showcase the Latin contribution to the wider musical world and to celebrate new artists, new collaborations and new projects. It also recognises and responds to London's growing status as one of the world's great Latin cities, home to many Latin artists and a hungry and diverse audience.
LA LINEA is supported using public funding by the National Lottery through Arts Council England.
"La Linea has built an impressive international reputation as one of the world's most eclectic celebrations of Latin music." Time Out

Find La Linea on Facebook: http://www.facebook.com/LaLineaFestival
Follow on Twitter: http://www.twitter.com/lalineafest
Explore the full festival: http://www.lalineafestival.com
For more info on Como No visit: http://www.comono.co.uk
Check out the La Linea 13 one hour mix: http://www.mixcloud.com/LaLineaFestival/la-linea-festival-2013-mix/