Hijaz release new album and announce Spring tour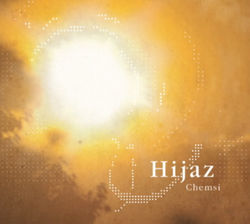 Belgian 'oriental jazz' sextet Hijaz are set to release their second album "Chemsi" on 21st February 2011. The follow up to their debut album "Dunes" is on the Zephyrus Records label and once again explores the areas where European Jazz meets Greek, Middle Eastern and North African musical modes and rhythms.
"mythical Mediterranean jazz."
Piano and oud, drumkit and darbuka, bass and ney... Hijaz make mythical Mediterranean jazz. Guesting on the album are Belgian Gypsy violinist, Tcha Limberger and tabla player Prabhu Edouard.
"Hijaz further deepens the dialogue … between east and west, between emotion and reason, between theme and improvisation. The title of the CD means sun, and perfectly reflects what makes these musicians tick – creating beauty and warmth. "
For a full review of "Chemsi" see WorldMusic.co.uk's review below:
http://www.worldmusic.co.uk/hijaz_chemsi
For contact details for Hijaz or Zephyrus
jan@zephyrusmusic.be - +32 494 44 87 01
Hijaz will be on tour promoting "Chemsi" this Spring - see below for details:
21.04 - Algiers (ALG)
23.04 - Muziekpublique, Brussel
14.05 - De Werf, Brugge
15.05 - De Centrale, Gent
28.05 - Union Chapel, London (UK)
05.06 - Zuiderpershuis, Antwerpen
19.01.2012 - Tropentheater, Amsterdam (NL)
The album will be distributed in the UK by Discovery Records:
www.discovery-records.com