Jamie Smith's Mabon UK Tour Nov/Dec 2011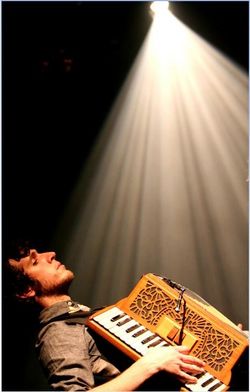 JSM WRAP UP SUCCESSFUL YEAR WITH UK TOUR (November 12 - December 2, 2011)
"Jamie Smith's Mabon – a fantastic reputation as a live band!" – Mike Harding, BBC Radio 2
This is how BBC Radio 2's Mike Harding described the fast-rising Welsh band Jamie Smith's Mabon (JSM) on his show last night, when he played "The Buck Rarebit", the opening track from their award winning album/DVD "Live at the Grand Pavilion" (Spiral Awards 2010 Best Instrumental Album)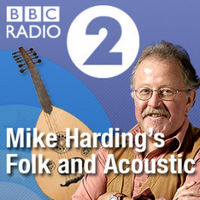 Listen again here at 49 mins in:
www.bbc.co.uk/iplayer/episode/b01643hw/Mike_Harding_With_Megan_Henwood/


The fizzing JSM will be taking their high energy InterCeltic act across England and Wales from Saturday, November 12 – December 2nd to arts centres, theatres and universities. Formerly known simply as Mabon (meaning autumn equinox), the prodigiously talented JSM are fast making their unique and vibrant mark on the roots scene, led by tunesmeister and accordionist extraordinaire Jamie Smith.
JAMIE SMITH'S MABON - 2011 AUTUMN TOUR

NOVEMBER
Saturday 12 Plough Arts Centre, Great Torrington, Devon 01805 624624
Tuesday 15 The Forge, Basingstoke (01256) 844244
Thursday 17 Bridport Arts Centre, Bridport, (01308) 424204
Friday 18 The Grand, Clitheroe (01200) 421599
Saturday 19 Centenary Centre, Isle of Man Tickets available from: Celtic Gold, Peel; Shakti Man, Ramsey; Thompson Travel, Port Erin; Peter Norris Music, Douglas
Friday 25 Stiwt Theatre, Wrexham (01978 844053)
Tuesday 29 Mill Arts Centre, Banbury (01295)279002
Weds 30 The Magpie's Nest, The Old Queen's Head, London N1 www.themagpiesnest.co.uk/

DECEMBER
Thursday 1 Quay Theatre, Sudbury (01787)374745
Friday 2 Powis Hall, Bangor University 01248 382828
Saturday 3 Knighton Community Centre, Knighton, Powys

"Absolutely stunning – they should be headlining all the major festivals! - Mick Peat, former BBC Midlands "Folkwaves"
"Stratospheric!" – David Honigmann, Financial Times
"A top band led by one hell of an accordion player and arranger" -Mike Harding, BBC Radio 2
"A breath of fresh air in Welsh music. Like their name, Mabon kick up an equinoxal storm on stage"- Mary Ann Kennedy, BBC Radio 3 'World on 3'
"The rootsy vibrancy explodes around Jamie Smith's accordion" – Colin Irwin, MOJO

This milestone year has seen the all-male line up make a triumphant debut at the world's largest winter music festival – Celtic Connections – as well as their WOMAD debut on the BBC Radio 3 stage, and many memorable performances including Fylde Festival, Priddy Festival, Bristol Folk Festival, Llangollen International Eisteddfod, Carmarthenshire's Small Nations Festival, Cardiff's St.David's Hall and Bristol's Colston Hall for the Schumacher Festival's Small World concert.

See the band in action at Celtic Connections:
http://www.youtube.com/watch?v=iBwk-WNSBw4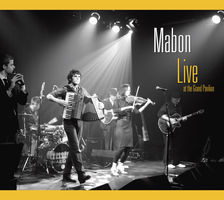 Exciting shifts in style and sound have seen songs, penned by Smith, enter the set - including the aptly named "Yes We Sing Now"(!) But it is Smith's inspired, eclectic tunes that continue to dominate the material that delves into every Celtic corner – from their native Wales to Brittany, Scotland, Ireland, Galicia and beyond. His prolific and imaginative compositions take audiences on a magical whistle-stop Euro tour with jigs and reels jostling for space alongside other dance-related forms including Breton an dro, French mazurka, Galician muinera and even shades of klezmer in an exuberant, unstoppable, feelgood show.

2012 is already looking like a busy year for JSM as they work towards the release of a new studio album to be officially released in the autumn and take their stand-out live act to numerous festivals in the UK and across Europe.