Kaya Festival 2013 tickets go on sale & latest line-up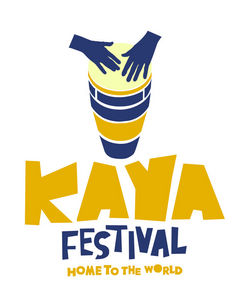 Tickets for the 2013 Kaya Festival (24-26 May) are officially on sale now.
The world music festival now in its second year, returns to the stunning location of the Vaynol Estate in Gwynedd North Wales.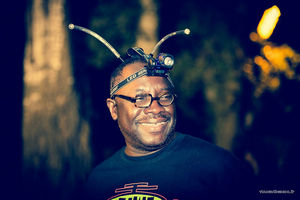 Artists appearing include Dub Legend and Pioneer, MAD PROFESSOR...
as well as SOWETO KINCH, CELOMAN, THABANI BAND, BATCH GUEYE BAND, DRYMBAGO, THE VENUS BUSHFIRES, DOMINGO CANDELARIO, BATALA BANGOR, OL BRASIL DOWNLOADS, JOE DRISCOLL, HOWARD MARKS, TROJAN SELECTOR DJS, LEGEND – THE BOB MARLEY TRIBUTE BAND, TALISMAN AND CAPTAIN ACCIDENT...
...and loads more still to be announced.

Tickets are on sale via the Kaya Festival website www.kayafestival.co.uk.
Weekend camping tickets start from £60 and £55 concession which includes FREE PARKING & FREE CAMPING. Children 0-13 go FREE
For more details and ticket and up to date festival info go to www.kayafestival.co.uk. You can also find them on Facebook at www.facebook.com/kayafestival
Tickets on sale from Thurs 7th Feb 2013
Last year's performances included Reggae legend and Grammy award winner Lee Scratch Perry, and Mobo and BRIT award winner Tinchy Stryder.
To read my in-depth review of the first Kaya Festival (2012) click here: worldmusic.co.uk/kaya_festival_2012_1-3_june_2012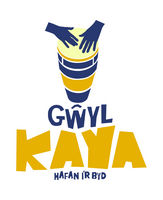 With the festival taking place on the 24th, 25th, 26th May, Kaya will take advantage of the bank holiday weekend and will also feature world food stalls, a cocktail and real ale bar, along with lots of arts crafts and activities for children and adults.
New additions this year will be the Kaya Cabaret showcasing Comedy, Spoken Word, Theatre of the Absurd and also Kaya's best kept secret, the Healing Fields where you can experience Yoga, Tai Chi, Holistic workshops all set amidst the tranquil surroundings of the Vaynol estate.