Owiny Sigoma Live at Sofrito, London (12/11/11)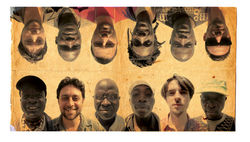 OWINY SIGOMA BAND

Live in London this Saturday, 12 November at the Sofrito Warehouse Special
Hackney Downs Studios, Downs Road, London E5 8QJ, 10pm - very late,
http://sofrito.co.uk/events/sofrito-warehouse-special-with-owiny-sigoma-band-live.html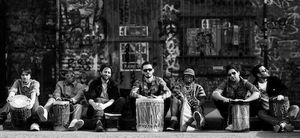 Owiny Sigoma Band (live on stage at 11pm)
+ Sofrito Sound System, 
surprise guests DJs, MCs, percussionists
- and Sofrito Rum Punch.
Entry is £10 in advance (+ £1 booking fee), more on the door.

Advance tickets from Eldica Vinyl & Retro (Bradbury Street N16, behind Dalston Kingsland station), Kristina Records (44 Stoke Newington Road, N17 7XJ), Sounds of the Universe (7 Broadwick Street, W1F ODA), Honest Jons (278 Portobello Road, W10 5TE).

Exclusive & FREE to download and stream:

Owiny Sigoma Band track "Hello Skinny":
http://soundcloud.com/brownswood/hello-skinny-oduor-nyagweno

Mix by Jesse Hackett covering some of the Owiny Sigoma Band influences:
http://sofrito.co.uk/mixes/jesse-hackett-owiny-sigoma-influences-mix.html
http://www.mixcloud.com/player/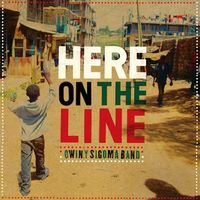 "Here On The Line" - New single out on 5 December 2011 on Brownswood Recordings - Download (BWOOD078D)
Track-listing:
1. Here On The Line
2. Here On The Line (Stalker Dub)

Listen on SoundCloud:
http://soundcloud.com/brownswood/sets/osb-here-on-the-line
"This Nairobi-London sound clash mixes traditional Kenyan Luo styles with contemporary western influences, and really works ... both groups come together to create a quirky, slinky dance style." **** The Guardian