Rachel Harrington (Seattle Country Soul) - UK Tour Mar/April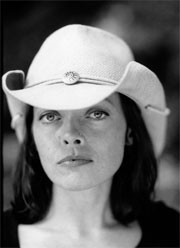 Rachel Harrington, the country soul sensation from Seattle, USA has just announced a new band – The Knock Outs, a new sound, a new album and an extensive UK tour in March and April 2012.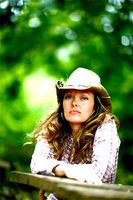 Currently undergoing its final touches, the hotly anticipated new album - Rachel Harrington & The Knock Outs - will be released in Spring 2012

In the meantime here's a sneak preview of three advance mixes from the album - http://rhandtko.bandcamp.com

UK TOUR • MARCH-APRIL 2012 … NEW ALBUM COMING SOON!

"Imagine Loretta Lynn playing Otis Redding songs in a garage in Seattle – in 1963."
Tour line-up: Rachel Harrington (guitar & vocals), Alisa Milner (fiddle, backing vocals), Aimee Tubbs (drums, backing vocals) & Rebecca Young (bass)

MARCH
Tuesday 13th Bilston The Robin 2
Nr. Wolverhampton 01902 401211 / www.therobin.co.uk £12, 7.30pm
Wednesday 14th Biddulph The Biddulph Arms
Staffordshire 01782 514896 / www.biddulphupinarms.com £12, 7.30pm
Thursday 15th Hereford Courtyard Arts Centre
01432 340555 / www.courtyard.org.uk £10, 7.45pm
Friday 16th West Totton Hanger Farm Arts Centre
Nr. Southampton 023 80 667 683 / www.totton.ac.uk/hangerfarm £10, 7.30pm
Saturday 17th Basingstoke The Forge at Anvil Arts
01256 844244 / www.anvilarts.org.uk £14, 8pm
Sunday 18th Claverton Manor The American Museum NB. Afternoon Show *Includes entry to museum
Nr. Bath 01225 460503 / www.americanmuseum.org £8*, 2pm
Sunday 18th Bristol The Thunderbolt
0117 9299008 / www.bristolticketshop.co.uk £8, 7.30pm
Tuesday 20th Oswestry The Ironworks
Shropshire 01691 679123/ http://the-ironworks.co.uk/ £7, 7.30pm
Wednesday 21st Lowdham The Old Ship
Nr. Nottingham 0115 9663596 / www.wegottickets.com/event/134062 £8, 7.30pm
Thursday 22nd Sheffield The Greystones
0114 266 5599 / www.wegottickets.com/event/139567 £10, 8pm
Friday 23rd Cottingham The Back Room
Nr. Hull 01482 847007 / www.backroomcottingham.co.uk £10, 8pm
Saturday 24th Cambridge Acoustic Routes @ CB2
01223 366 866 / www.acousticroutes.co.uk £10, 7.45pm
Sunday 25th London The Underbelly
Hoxton Square N1 0207 6131988 / www.underbellyhoxton.com £10, 7.30pm
Monday 26th Brighton The Greys
01273 680734 / www.greyspub.com £10, 6pm
Tuesday 27th Leicester The Musician
0116 266 5599 / www.themusicianpub.co.uk £7, 8pm
Wednesday 28th Eaglescliffe The Cleveland Bay
Nr. Stockton-on-Tees 01642 780275 / www.bluesatthebay.co.uk £17.50, 6.30pm
Thursday 29th Haile Haile Village Hall
Nr. Egremont, Cumbria 01946 841094 £12, 7pm
Friday 30th Montrose The Links Hotel
01674 671000 / www.linkshotelmusic.com £7.50, 8pm
Saturday 31st Cromarty Cromarty Old Brewery
Nr. Inverness 01381 600 277 / www.cromarty-training.com/HTMLFiles/diary.html £10, 7pm

APRIL
Sunday 1st Bogbain Bogbain Farm
Nr. Inverness 01463 772800 / www.bogbainfarm.com/whats-on/ £10, 8pm
Tuesday 3rd Edinburgh Leith Folk Club @ The Victoria Park House Hotel
07502 024852 / www.leithfolkclub.com £8, 7.30pm
Wednesday 4th Perth Perth Theatre, Redrooms Café Bar
0845 612 6324 / www.horsecross.co.uk £12.50, 8pm
Thursday 5th Stirling The Tolbooth
01786 27 4000 / http://tolbooth.stirling.gov.uk/tolbooth.htm £10, 8pm


www.rachelharrington.net