RHYTHM TREE Festival - BREAKING NEWS - Postponed until August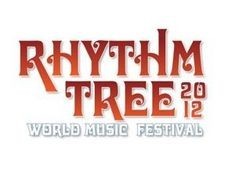 Isle of Wight's Rhythm Tree Festival - due to take place from 20-22 July 2012 - has been postponed until 24-26 August 2012 instead.
Organisers took the decision to postpone it today due to the waterlogged conditions on the site, which are preventing them starting the build (due to start today). Given the weather forecasts for the next week they came to the inevitable conclusion that there was little likelihood of having enough dry weather to be able to complete the work and allow the site to dry out before the festival was due to start.
A full explanation of the situation and what to do about tickets already bought is to be found on their official website here:
The Festival will now take place later on this year between 24-26 August. It seems all tickets are valid for the new festival date - or refunds are available.
Please contact Rhythm Tree Festival (not us) via their website with any queries.