Sefiroth Ensemble - Arboles Lloran Por Lluvia - CD Review
Tagged with: Sefiroth Ensemble Arboles Lloran Por Lluvia Sephardic jazz classical chamber Abre Tu Puerta Serrada Erotokritos Alex Roth Nick Roth Simon Roth Olesya Zdorovetskaya Alice Zawadzki Paul Tchachenko Francesco Turrisi Alex Bonney Ruth Goller Shirley Smart
Sefiroth Ensemble - "Arboles Lloran Por Lluvia" - CD Review
"It's like abstract painting with music."
The London based 10-piece electro-acoustic chamber ensemble Sefiroth have just released their debut EP "Arboles Lloran Por Lluvia" (Trees Cry For Rain).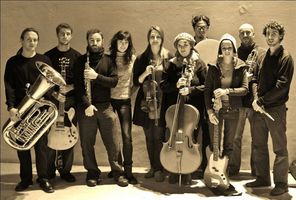 Sefiroth play contemporary interpretations of traditional Sephardic (ie Judeo-Spanish) repertoire which draws from Arabic, Turkish, Greek and East European wellsprings dating back to Medieval times.
The Ensemble takes their name from the Sefiroth, the Tree of Life in the Kabbalah, with their 10 musicians representing the 10 stations (and not as I thought originally, a play on the word Sephardic and the surname Roth!).
The music however is filtered through all kinds of other influences, jazz, early and contemporary classical, rock, psychedelia, chamber, freeform improvisation, echoes of Stockhausen, Michael Nyman and Gilad Atzmon and electronica. It's like abstract painting with music.
There are three tracks on the EP: Abre Tu Puerta Serrada, Erotokritos and Arboles Lloran Por Lluvia.
"seems to explore the spaces between the sounds as much as the notes themselves"
The music itself is more aimed at the head than the body, with slow, spatial, meditative tone pieces such as the opening track, Abre Tu Puerta Serrada, which seems to explore the spaces between the sounds as much as the notes themselves whilst pulsating guitar vibrato, delicate piano and bowed strings are placed against polyphonic vocals.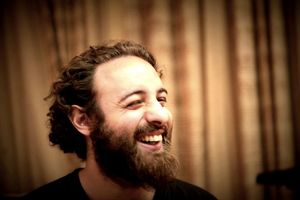 Erotikritos (the longest at 7.14) is probably more in the Sephardic mode conjuring images to me at least of courtly processions in the shimmering heat of Southern Spain before somehow jumping to the early 70s psychedelic rock musings of the American West Coast halfway through.
The title track, Arboles Lloran Por Lluvia, seems about to launch into a brass and shofar-driven take on ELP's version of Copland's Fanfare for the Common Man, before it too heads sideways and burrows into some underground echoing hall inhabited by the disembodied voice of Zdrovetska floating over breathy reed and horn drones seemingly blown up from the Mines of Moria. You can almost smell the Balrog in the caverns below . . .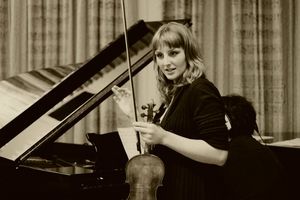 The Sefiroth Ensemble comprises three members of the musical Roth family: Alex (guitars), Simon (drums and percussion) and Nick (saxes and furulya - a Hungarian or Transylvanian flute).
The rest are drawn from an international collective of musicians who seem to pop up on each others works in different guises including Olesya Zdorovetska (vocals), Alice Zawadzki (violin and vocals), Paul Tchachenko (euphonium, tuba, shofar), Francesco Turrisi (piano and percussion), Alex Bonney (trumpet and electronics), Shirley Smart (cello) and Ruth Goller (electric bass). All highly trained, highly qualified professionals from what I can make out.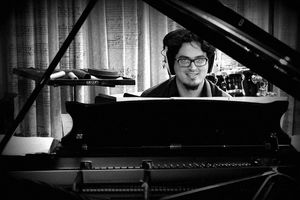 Look, it's not going to rock the house down at the disco, kids, or get you shaking your butt in gluteal exhilaration whilst shunting the Dyson around the room, but if you're in a reflective mood, got 20 minutes or so and fancy something a little different then give it a try.
Close your eyes and see what pops up in your imagination. (Just beware the Balrog! He shall not pass!).
You can download the EP (for free I think!) at their bandcamp site below - and with another link from that there are a couple of other tracks of theirs which are worth checking also: Y'ala Y'ala and Dame La Mano, Palomba.
www.sefiroth.bandcamp.com
www.alexrothmusic.com
www.twitter.com/alexrothmusic
www.facebook.com/SefirothEnsemble
Glyn Phillips
WorldMusic.co.uk