Show of Hands Head to Birmingham on Autumn Tour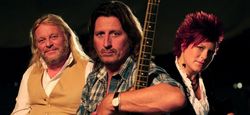 SHOW OF HANDS HEAD TO BIRMINGHAM ON AUTUMN TOUR
Just two weeks after completing a virtual sell-out duo tour, Steve Knightley and Phil Beer will be back on the road for a contrasting second Show of Hands autumn tour (Nov 15-Dec 3), stopping off at Birmingham Town Hall on Thursday, November 24.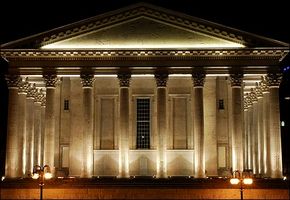 This time, singer songwriter Knightley and multi instrumental wizard Beer will reunite with regular guest Miranda Sykes, the stand-out double bass player and vocalist.
The triple Albert Hall sell-out band are also delighted to announce a special guest for the tour - the celebrated and charismatic American folk singer songwriter Richard Shindell.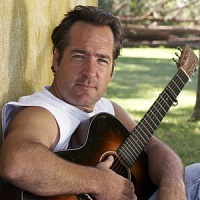 Tickets for the 8pm Birmingham Town Hall show are £18.50 and can be booked on 0121 780 3333 or online at www.thsh.co.uk
In October the 2010 BBC Radio 2 Folk Awards double winners were on the road with their first duo tour in four years, showcasing the new album Backlog 2 and the album will be available at the Birmingham show.
The Backlog tour was a retrospective trawl through the vast and brilliant back catalogue of the Exeter-based duo who will next year celebrate their formidable 20-year partnership with a fourth date at the Royal Albert Hall (Easter Saturday 2012).
Backlog 2 is the result of songs chosen by the band's thousands of fans from the period 1992-2003.
During this time Knightley and Beer recorded some eight classic CDs from "Live 92" to "Beat About the Bush" (1994), Q Magazine's Folk Album of the Year "Lie of the Land" (1995); Dark Fields (1997), with its haunting Knightley-Chris While title track duet and hugely popular numbers like Cousin Jack and Longdog and the much-acclaimed studio album "Cold Frontier" (2001) with numbers including Cold Heart of England and Are We Alright?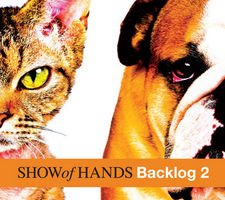 Recorded in a converted Suffolk barn, with the help of engineer and producer Mark Tucker, it features fresh versions of songs that rarely reach the current concert set lists. Says Steve: "Backlog 2 is effectively 18 songs captured simply by the two of us with no extras, effects or overdubs."
Leading swiftly on from the Backlog tour, Show of Hands will open their 14-date autumn concert tour in Salisbury, taking in cities including Portsmouth, Birmingham and Cardiff (St. David's Hall) and making first time appearances at The Anvil, Basingstoke; Assembly Hall, Tunbridge Wells; The Waterside, Aylesbury and York Grand Opera House.
Richard Shindell is sure to prove a popular special guest - and class act. The expatriate New Yorker, now living in Buenos Aires, is an innovative craftsman whose eclectic storytelling songs have captivated audiences worldwide. Sometimes spiritual, always affecting, his songs are written from myriad perspectives – from that of a fugitive to a Civil War widow – all framed in haunting acoustic melodies.

"Shindell works impressive alchemy with the plainest, most primal American pop melodies."
LA Weekly

"Shindell is a master builder of songs, yet always leading listeners toward the emotional essence of the moment or character he is evoking. He has uncanny sense of the theater of a song, building his ballads sparely and subtly, set to sweeping graceful melodies."
The Boston Globe
The opening track on Show of Hands' recent Covers 2 album was in fact Shindell's poignant You Stay Here - Shindell so liked Steve Knightley's "glorious" reworking of his song that at Shrewsbury Festival 2010 he opened his set by performing that version.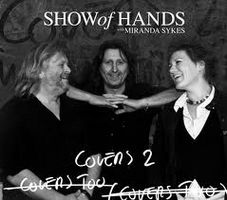 Looking forward to touring the UK with Show of Hands, Richard says: "I first met Steve Knightley in the backstage parking lot at the 2010 Shrewsbury Festival. It was late evening, after the last act had finished and the crowd was beginning to file out. He was standing around singing songs with family and friends. After being introduced, he suddenly launched into his version of You Stay Here. I was stunned. For a songwriter, there is nothing so pleasurable as hearing one's own song well-interpreted by a great artist - especially if it's late in the evening, out under the stars, and completely unexpected."
Singing the song on the Shrewsbury stage the next day, Shindell said: "Steve performed it in such a different way – I think his version is actually better than mine!"
See Shindell singing his much-covered classic song Reunion Hill www.youtube.com/watch?v=l12rlGGjxBM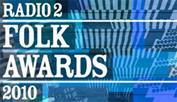 * Knightley and Beer won both the Best Duo title and Best Original Song at the 2010 BBC Radio 2 Awards - the latter for the topical title track of their acclaimed studio album Arrogance Ignorance and Greed, which saw them featured on BBC1's Breakfast TV and The Andrew Marr Show.
See the AIG video www.youtube.com/watch?v=T-n8ITk6UWM

* Full autumn concert tour dates follow
SHOW OF HANDS with Miranda Sykes - 2011 Autumn Concert Tour
with Special Guest: Richard Shindell
November
Tue 15 SALISBURY City Hall 01722 434434
Wed 16 BASINGSTOKE The Anvil 01256 844244
Thu 17 TUNBRIDGE WELLS Assembly Hall Theatre 01892 530613
Fri 18 BURY ST EDMUNDS The Apex 01284 758000 SOLD OUT
Sat 19 PORTSMOUTH New Theatre Royal 023 9264 9000
Tue 22 BUXTON Opera House 0845 127 2190
Wed 23 BRADFORD St George's Hall 01274 432000
Thu 24 BIRMINGHAM Town Hall 0121 780 3333
Fri 25 WESTON-SUPER-MARE Playhouse Theatre 01934 645544
Sat 26 BARNSTAPLE Queens Theatre 01271 324242
Wed 30 CARDIFF St David's Hall 029 2087 8444
Dec
Thu 01 YORK Grand Opera House 0844 871 3024
Fri 02 AYLESBURY Waterside Theatre 0844 871 7607
Sat 03 EXETER The Great Hall, Exeter University 01392 667080
"One of the great English bands" – Peter Gabriel