Small World / Schumacher Festival (Bristol - 8th October 2011)
small WORLD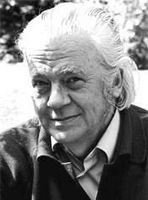 Tickets are selling briskly for the Schumacher Festival's world roots music celebration 'small WORLD' - a special one-off world music concert in Bristol, in celebration of the centenary of "green" pioneer E.F. Schumacher, the man who coined the phrase "small is beautiful."

Top-flight world music artists from Africa, Asia and the UK including the interceltic folk band Jamie Smith's Mabon, Johnny Khalsi's Dhol Foundation, the Caribbean music and dance troupe Colores de Colombia, Senegalese kora player Seckou Keita and one of the world's greatest percussionists Trilok Gurtu will all be performing to help celebrate the Schumacher Centenary at Colston Hall, Bristol on Saturday October 8th 2011.
The Small World concert will complement the two-day Schumacher Centenary Festival and will be a highlight of the weekend celebrating the life and vision of Fritz Schumacher, former president of the Soil Association and author of Small is Beautiful - one of the Times Literary Supplement's 100 most influential post-war books.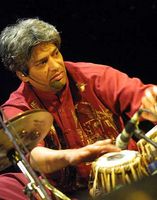 The vibrant line up of global musicians will see one of the world's finest percussionists - Indian master musician Trilok Gurtu - travelling to the UK for an exclusive performance at the Small World concert. The inspirational Mumbai-born multi-Grammy winner is a sensation, moving freely between pop/jazz/classical and world genres. www.trilokgurtu.net

Says Nick Hart-Williams of The Schumacher Society: "The Society has held 32 years of popular Schumacher Lectures but this will be our biggest and most compelling event yet. Bookings are going well for the eclectic weekend which takes in talks, workshops, movies and music. It is going to be a truly great celebration.

"This is the first time that we have commissioned a concert of world music artists - an exciting new dimension which will add cosmopolitan music, rhythm and colour to the whole weekend. With lectures from some of the world's most important thinkers and performances from some of our finest musicians it should be a fitting tribute to a remarkable man."

A special subsidy offer means that full-time college students can attend the whole weekend event (including the concert) for just £10 whilst school students aged under 18 will be admitted free of charge.
"There's a real passion right now to look for new ways forward, says Nick. " Just as Schumacher was a true pioneer – in economics, development and the environment– our speakers are today's leading edge thinkers and the musicians all ground-breakers in world music."

"The Schumacher Society is determined to bring these 'big ideas' to the next generation – and so we will be subsidizing young attendees with a £10 weekend ticket for university students and a FREE ticket for school children. The younger generation have a huge contribution to make - and when they mix with thinkers and activists of this calibre, we hope they will be truly inspired."

Programmed by WOMAD's former Artistic Director Thomas Brooman, the Small World concert will bring six key global acts to Bristol, some making their debuts at the Colston Hall.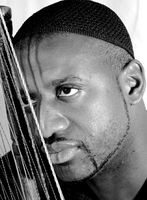 Besides Trilok Gurtu there will also be many other world-class acts.
Senegal's outstanding and elegant exponent of the 21-stringed kora, Seckou Keita - a highlight of this year's HOME world music festival at Devon's Dartington Hall - will make a triumphant return to Colston Hall where he last appeared with Youssou N'Dour in 2002.
Johnny Kalsi's dynamic The Dhol Foundation, with their thundering Dhol drum sound, will show just why their bhangra music has gone down a storm with audiences around the world. www.seckoukeita.com www.dholfoundation.com
.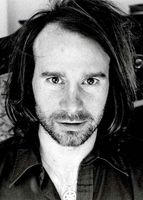 The concert will also feature one of the UK's finest singer-songwriters, Patrick Duff (left). The Bristol-based artist appeared at the 2010 HOME world music festival and was previously lead singer of the alternative rock band Strangelove who had Top 40 singles and album chart success. A solo performer since 2000, Patrick has travelled the world appearing at numerous WOMAD festivals and touring Europe and the USA. www.patrickduff.com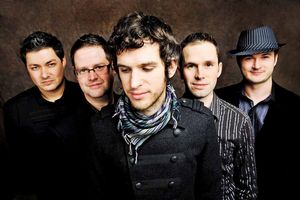 .
The final act on the main stage will be Jamie Smith's Mabon (JSM) – the high energy band from Wales whose last recording was voted Best Instrumental Album of 2010 in the Spiral Awards and who prompted a standing ovation at their Colston Hall debut at April's Bristol Folk Festival.
Formerly known simply as Mabon (meaning autumn equinox), the prodigiously talented JSM sextet are fast making their unique mark on the roots scene with a vibrant fusion of InterCeltic music, led by tunesmeister and accordionist extraordinaire Jamie Smith.
Smith's inspired, eclectic tunes dominate the material that delves into every Celtic corner – from their native Wales to Brittany, Scotland, Ireland, Galicia and beyond, taking the audience on a magical whistle-stop Euro tour with jigs and reels jostling for space alongside other dance-related forms including Breton an dro, French mazurka, Galician muinera and even shades of klezmer in an exuberant, feelgood show. JSM's website - in Welsh, English and French - can be found at www.jamiesmithsmabon.com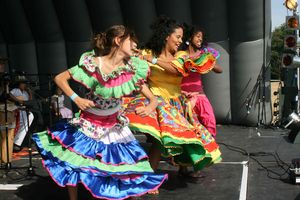 Bringing colour and driving rhythms to Colston Hall foyer during the evening will be Colores de Colombia with their exuberant dances and melodies from Colombia's Caribbean coast. The sound of voices, tambores, flutes and guitars revive a rich culture with mixed roots in African, indigenous Indian and European influences.

Adding to the festival feel of the weekend, South West Music School is bringing some of its most talented students to perform on Colston Hall's foyer stage at lunchtime on October 8.

Somerset's Declan Millar, just 14, is an outstanding singer -songwriter in the traditional mould of English folk. Declan appeared at the Bristol Folk Festival earlier this year and has supported artists including Lau and Suzanne Vega at concerts and festivals this summer.
Also appearing will be Somerset brothers Ben and Alfie Weedon – a highly original duo playing five-string violin and double bass and drawing musical inspiration from their travels to West Africa and Europe. They combine thought-provoking lyrics and a clear sense of theatre with classical instrumental skills and jazz, folk and world influences.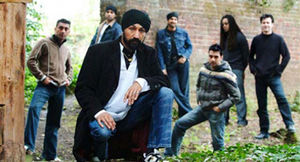 The Small World concert will follow on from a day of Colston Hall lectures by key speakers including Green Party leader Caroline Lucas MP (right); Radio 4 performance poet Matt Harvey; Rob Hopkins, co-founder of Transition Town Totnes and the Transition Network and Bill McKibben, founder of the climate crisis campaigning 350.org and author of End of Nature.

• Tickets for the 7.30pm Small World concert, price £15 (£10 under 25s and pensioners, free for school students under 18) are available online at www.schumacher.org.uk (no booking fee) – the latter site providing more information about the whole weekend Schumacher Festival. Tickets are also available from the Colston Hall box office on 0117 922 3686 or via www.colstonhall.org

• Concert admission is included for those buying tickets for the Schumacher Festival which are priced at £45 (£30 concessions) for the Saturday or £55 (£37.50 concessions) for the whole weekend.