Womad 2012 First Artists Announced - 30th Anniversary.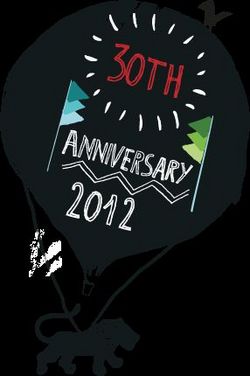 ROBERT PLANT, BUENA VISTA SOCIAL CLUB, RAGHU DIXIT, ANE BRUN AND TEREM QUARTET AMONG THE
FIRST CONFIRMED ARTISTS FOR
WOMAD'S 30th BIRTHDAY CELEBRATIONS

First performers unveiled for Wiltshire's Charlton Park on July 27-29 2012
Meanwhile, in a field in deepest Somerset, something else was afoot – the first-ever WOMAD Festival. And, like Madonna, Abba and Michael Jackson, the WOMAD name is somewhat culturally iconic. Indeed, 30 years later, the organisation is in the strongest form and rudest health it's ever known.
Ever since that first gathering in 1982, the spirit of collaboration and cross-pollination has been WOMAD's fuel. Back then, it was Echo & The Bunnymen sharing the stage with The Drummers Of Burundi. In the three decades since, it's always been conspicuous and, this year, that spirit takes many forms.
There's the rather awesome prospect of Robert Plant's new project, the Sensational Space Shifters – a heady brew of blues, gospel and psychedelia inspired by the roots music of Mississippi, Appalachia, Gambia, Bristol and the foothills of Wolverhampton. Longtime WOMAD face Justin Adams lines up on lead guitar.
Another Adams-associated act, the much-loved French collective Lo'Jo, will also joined the bill this July. As well as blowing out their own 30 candles this year, the collective return to treat all-comers with their hybrid of chanson, folk and Berber stylings.
Such musical impurity has always been welcome at scores of WOMAD events across the word. And there's more evidence of it heading our way. Dizraeli and the Small Gods promise to be one of the weekend's surprise discoveries, hitting the bullseye with their highly effective take on folk and hip-hop. The same sources are drawn upon by the USA-meets-Guinea collaboration between Joe Driscoll & Seckou Kouyate, a partnership aiming to reduce the spiritual distance between continents
It's always best to approach a WOMAD event by expecting the unexpected, by banishing those preconceptions about how music should sound from a particular corner of the globe. Want Latin funk with a Texan postmark? Then give yourself over to Grupo Fantasma, the 'funk orchestra' who've often been the support band of choice for Prince. Fancy a singer-songwriter who blends ancient and modern, Indian traditions and Western rock and pop? Then lend your ears to Bangalore's celebrated Raghu Dixit. And fancy ska from Tokyo City? Look no further than the does-what-it-says-on-the-tin Tokyo Ska Paradise Orchestra…
These Japanese ska fanatics have plenty of miles under their collective belts – as do several other seasoned performers taking to this year's stage. The Buena Vista Social Club continue to cast sunshine on all those within earshot with their timeless melodies and unbreakable rhythms, while the sinewy blues of Malian songster Boubacar Traore never fail to enthrall and charm.
WOMAD is delighted to be welcoming back those perennial Russian favourites (and former Real World recording artists) Terem Quartet whose balalaikas and accordions take us to St Petersburg and beyond. Further Eastern promise comes from the highly energetic Alaev Family. Although now resident in Israel, they unleash a torrent of Central Asian groove with songs from their native Tajikstan.
Closer to home, Bristol quartet Spiro return to Charlton Park with their mesmerising, almost mathematical tunes, proving to be the missing link between English folk and contemporary composer Steve Reich. More vocal-free sounds come courtesy of Celtic fusionists Peatbog Faeries who marry an electronic sensibility with the tried-and-tested instruments of their native Scotland – fiddles, whistles, pipes… And the pipes are also calling for Narasirato, the high-octane Solomon Islands troupe. We'll wager that you've never seen panpipes played so energetically.
And finally, rounding off this opening artist announcement, is Norwegian singer-songwriter Ane Brun, most recently seen lending her striking vocal prowess to Peter Gabriel's New Blood Orchestra and now stepping into her own limelight.
So there you have it – 15 reasons to come and help WOMAD celebrate becoming a thirtysomething. And watch this space for many, many more reasons why attendance is compulsory…
WOMAD Charlton Park – July 27-29 2012
Artists confirmed so far… Alaev Family (Tajikstan/Israel); Ane Brun (Norway); Boubacar Traore (Mali); Buena Vista Social Club (Cuba); Dizraeli and the Small Gods (UK); Grupo Fantasma (USA); Lo'Jo (France/Algeria); Joe Driscoll & Seckou Kouyate (USA/Guinea); Narasirato (Solomon Islands); Peatbog Faeries (UK); Raghu Dixit (India); Sensational Space Shifters (UK/USA/Gambia); Spiro (UK); Terem Quartet (Russia); Tokyo Ska Paradise Orchestra (Japan).
LISTINGS AND TICKET INFORMATION

WOMAD FESTIVAL - Charlton Park, Malmesbury, Wiltshire, SN16 9DG

Thursday 26 – Sunday 29 July 2012

BOOKING LINE: +44 (0)118 960 6060
ONLINE: www.womad.co.uk.

Adult Weekend Ticket: £135
Teenager (14-17 Year Olds) Weekend Ticket: £70
Disabled Weekend Ticket: £135 (carer, with the correct credentials, comes free)
Thursday Ticket £25
All Children (13 and under): Free

FOR MORE TICKETS OPTIONS and CAMPING PLEASE SEE WEBSITE
Please note that all minors under the age of 18 must be accompanied by an adult