WOMAD's 30th anniversary - Early Bird Tickets on sale tomorrow!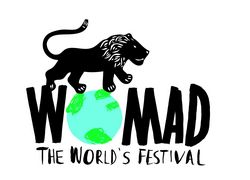 WOMAD – The World's Festival - Charlton Park 26 - 29 July 2012

WOMAD Celebrates 30 Years - Early Bird Tickets for 2012 go on sale tomorrow!

You can also pay with the family friendly 4 monthly payment plan
That most venerated of British World Music institutions WOMAD will be celebrating it's 30th anniversary in 2012 and are promising to deliver an incredible festival to mark the occasion. If you want to be a part of all that, then the special price, limited quantity, Early Bird tickets go on sale on 24th November 2011 until 6th January 2012 only (see below for details).
There was a surprising collaboration between Echo & the Bunnymen and the Drummers of Burundi at the first ever WOMAD in 1982. At the time Alan James commented that collectively they brought the house down and literally they did; 'a sheep shed famously collapsed under the onslaught of massed 'Burundi rhythms' from an excited crew of new fans'. And so it is true: WOMAD brought the house down then and it's still shaking the foundations 30 years on.

WOMAD has reached a milestone which will make 2012 an incredibly special year. We have 30 memorable years of WOMAD UK, 30 years of musical discoveries and 30 years of bringing the house down. WOMADelaide will also be celebrating a special Birthday – it will be 20 years in March.

Director Chris Smith says "2012 is a special year for the UK and a special year for WOMAD so we'll be pulling out the stops to make sure it is a memorable milestone and truly celebrates the past 3 decades while discovering some astonishing new artists."

Early Bird tickets for WOMAD UK 2012 will be available from tomorrow, Thursday 24th November 2011 until 5pm on Friday 6th January 2012 or until the limited number of tickets sell out.

Along with the discounted tickets we will be bringing back the incredibly successful family friendly 4 monthly payment plan so the WOMAD festival goers can spread their total payments over a longer period of time.

So come join the celebrations.

WOMAD 2012 – THE WORLD'S FESTIVAL

LISTINGS AND TICKET INFORMATION

WOMAD FESTIVAL - Charlton Park, Malmesbury, Wiltshire, SN16 9DG
Thursday 26th – Sunday 29th July 2012

ONLINE: www.womad.org
BOOKING LINE: +44 0118 960 6060 (Opening hours Mon-Fri 10-5 Sat 10-4)

Adult Weekend Ticket: £135 £120*
Teenager (14-17 Year Olds) Weekend Ticket: £70 £70*
Disabled Weekend Ticket: £135 £120* (carer, with the correct credentials, comes free)
Thursday Ticket £25 £25*
All Children (13 and under): Free

FOR MORE TICKETS OPTIONS and CAMPING PLEASE SEE WEBSITE

Please note that all minors under the age of 18 must be accompanied by an adult
* Early Bird Ticket Prices available until 5pm 6th January 2012 or until the limited tickets sell out.