Womex in Wales - Cerys Matthews to organise Opening Concert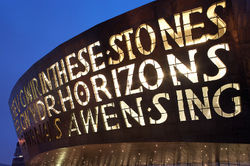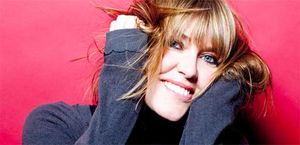 Cerys Matthews is to be Artistic Director for the Opening Concert of the world music exposition Womex 13 in Cardiff later on this year.
The concert will celebrate the start of five days full to bursting with music, networking and cultural exchange between musicians, agents and promoters from across the world.
Womex (the world music industry's single most important organisation and exposition) is to be staged in Wales this year, the first time ever, and will play host to all the movers and shakers of the global world music scene.

Traditionally the first night of the four day exposition is given over to the host country (in this case Wales, not the UK) to showcase the immense musical talent of the Welsh nation.
The former Catatonia singer Cerys Matthews (Cardiff born, Pembrokeshire raised) has been invited to curate the Opening Concert, to be entitled 'Land of Song', as well as perform alongside some of Wales's leading musicians. The line-up is yet to be announced but Matthews has stated that: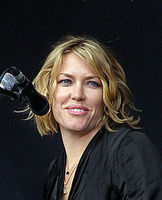 "This is not just about looking back, it is also about looking forward but with a reverence to the roots of music from Wales. I've long celebrated these traditions through my own music, writing and broadcasting work, but when the opportunity arose to create a stage performance with the aim of placing Wales in its rightful place among the great traditions of the world, I jumped at the chance."
The singer/songwriter, multi-instrumentalist, author and broadcaster will oversee a concert that will be a journey through Wales's indigenous musical heritage, now blended with contemporary and world forms.
Welsh music has been fusing musical traditions since the Iron Age, when the Celts arrived on Welsh shores. Its songs and instruments have been influenced by the Romans, Saxons, Normans, Romany, and the innumerable cultures who arrived during the Industrial Revolution.
Matthews further stated the WOMEX Opening Concert: "will take Wales's culture and music further, putting it firmly on the world map."
The announcement of Matthews's appointment today lands on the birthday of Lady Llanofer, who was renowned for collecting Welsh folk tunes during the 19th century.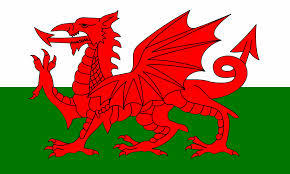 "Lady Llanofer did more than anyone of her age to keep alive Welsh folk culture so it's a fitting tribute to announce this concert today."
"It will be a journey through the ancestral DNA of our music, the deep traditions forged in myth and melody further back than we can possibly remember.
"Our music, like our language, is an expression of the land and our relationship with it. It expresses who we are as people of this place. It is a chronicle of our beliefs and superstitions and central to our traditions and everyday life, even today."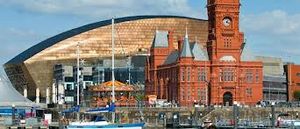 The concert will take place at Wales Millennium Centre's Donald Gordon Theatre on the evening of Wednesday, 23 October 2013.
A total of 400 public tickets for the Opening Concert will go on sale today, priced at £25/£30, from the Wales Millennium Centre's box office on 029 2063 6464 or via https://www.wmc.org.uk/Productions/2013-2014/DonaldGordonTheatre/Oct23Womex/?view=Standard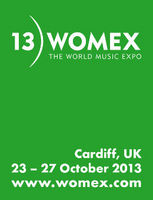 Womex will be staged in Cardiff from October 23rd to 27th. The Welsh capital beat off competition from Glasgow and Dublin to host the event following a successful campaign spearheaded by Cerdd Cymru: Music Wales.
There will be around 60 concerts featuring more than 300 artists and a trade fair exhibiting up to 650 companies from more than 90 countries. Performances will take place at the Wales Millennium Centre and Cardiff Motorpoint Arena.
Eluned Haf, director of Cerdd Cymru: Music Wales, which is working with the Arts Council of Wales, Wales Arts International and the Welsh Music Foundation, said: "The Womex opening concert will be a moment when the world will be listening to the music of Wales."
WOMEX 13 Cardiff is hosted by Cerdd Cymru: Music Wales - a partnership between Arts Council of Wales/ Wales Arts International and Welsh Music Foundation.